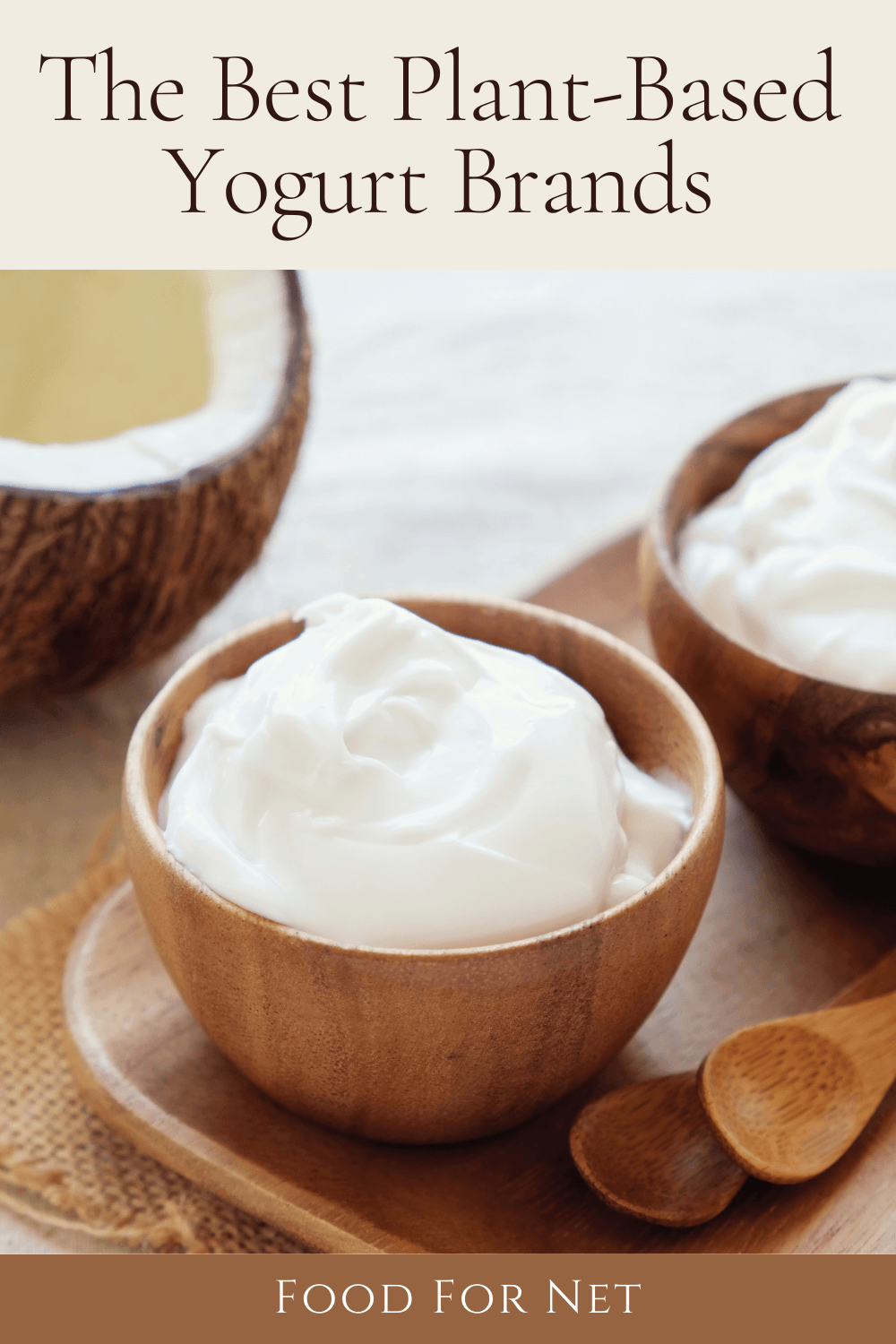 Yogurt is widely considered a healthy addition to any diet. It's got protein, vitamins, and many have healthy live cultures that foster impeccable gut health. Traditional yogurt is, of course, made with cow's milk, though the industry is changing rapidly.
Plant-based yogurt is gaining momentum quickly, and for good reason. Done well, it offers the same creamy texture and sweet, tasty goodness as dairy yogurt, but with even better nutritional value and without the risks that come with dairy.
The unfortunate part is that many vegan and plant-based products contain a lot of sugar to create the desired taste. So, while such products are technically still vegan and plant-based, they're not exactly the healthiest.
However, not all brands take this easy, less-than-ideal shortcut. Below is a selection of good-quality, well-made plant-based yogurt alternatives. The companies behind these products are passionate about food, health, and even the environment, which reflects in the care they put into their recipes and ingredients.
The Best Plant-Based Yogurt Brands
1. So Delicious Coconut Milk Yogurt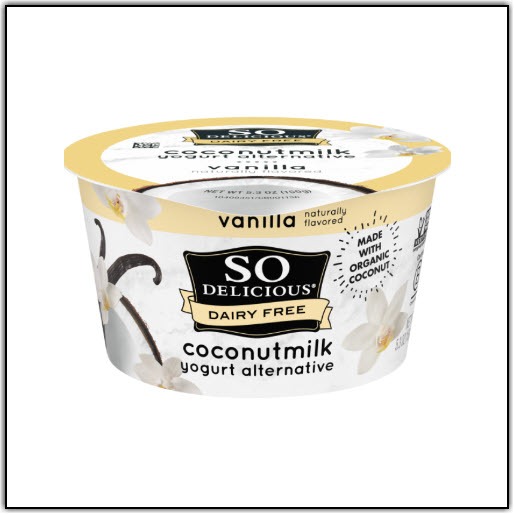 So Delicious is responsible for a fantastic range of plant-based milk, so it's no surprise they've been successful in the yogurt arena as well. Their coconut milk is made with real, organic coconuts and it's this exact milk that goes into the yogurt.
Organic cane sugar is what gives the classic vanilla flavor the sweetness you're after. Vitamin D2 and B12 are included along with live and active cultures. The texture is just right and each carton is perfectly creamy, as yogurt should be.
Vanilla yogurt is a classic and goes beautifully with fruit and granola for a nice parfait or it lends itself nicely to thickening up a smoothie. Other nutrients include calcium, potassium, iron, and a small amount of protein. So Delicious also carries plain yogurt if you'd rather have minimal flavor as well as others like strawberry, caramel, key lime, blueberry, and many more!
2. Silk Vanilla Yogurt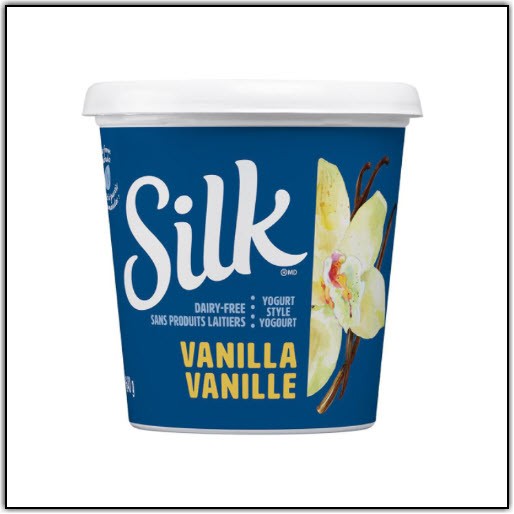 Silk is another prominent plant-based milk brand that has also created a successful line of yogurt. Their soymilk-based dairy-free yogurt is smooth, creamy, and delicious. It's also a leader in terms of nutrition as it offers an impressive six grams of protein per serving along with decent amounts of calcium, iron, vitamin D, and potassium.
Filtered water and soybeans make up the base while natural flavors and real vanilla beans give it the classic vanilla taste you're after. Plain yogurt is a great snack, and adding some nuts or fruits is even better. If you want to really mix it up, though, Silk's website offers many fun, unique, and interesting yogurt recipes like yogurt popsicles, chia parfaits, and even pancakes.
So, don't be afraid to get snacking, blending, or baking with Silk's versatile range of plant-based yogurt. They have several flavors on hand, as well as a line of almond milk yogurt if you'd rather avoid soy!
3. Forager Cashew Milk Yogurt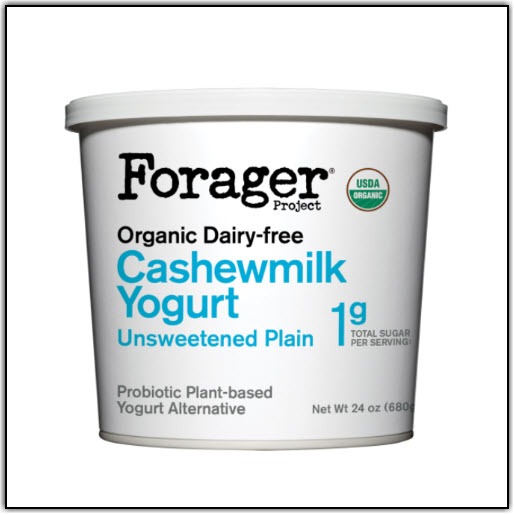 Forager Cashew Milk Yogurt is cashew milk-based with additional ingredients like coconut cream, vanilla beans, and real fruit and vegetable juices for flavor and color. The classic vanilla bean flavor offers three grams of protein as well as a little fiber and calcium. Their line of yogurts also contains live active probiotics that make it an even healthier choice, especially for the sake of your gut!
Not only are these products healthy but they have purpose and morals behind them. The company works hard to source organic, ethical, and sustainable cashews and other ingredients for all their products, yogurt, and beyond. They've gone as far as Vietnam and the Ivory Coast to find ingredients that live up to their sky-high standards. They work closely and personally with farmers who are equally passionate about their work and products.
They have a few fruity varieties like peach, strawberry, and blueberry. They also offer plain, lightly sweetened, classic vanilla bean, and unsweetened vanilla bean. If you're after a bit of a different texture, they also have several of these flavors available in a drinkable form! These are great for quick mornings or on-the-go energy.
4. Nancy's Oat Milk Yogurt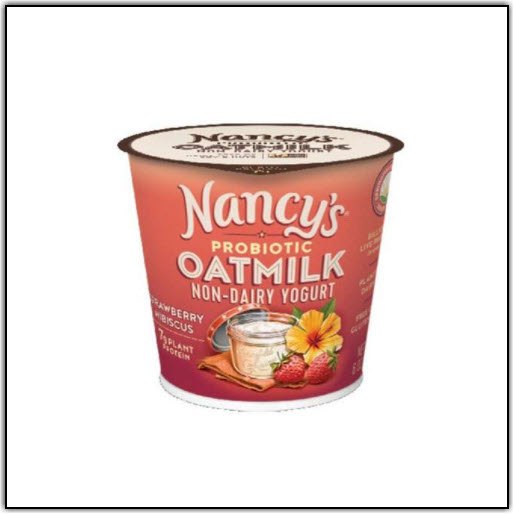 Nancy's Oat Milk Yogurt is as creamy and delicious as the "real thing" with no dairy whatsoever. Instead, it offers several other nutrients that come from much healthier, more natural ingredients. The yogurt is also kosher, gluten-free, and non-GMO along with certified vegan.
It has six grams of protein per serving along with some calcium and potassium. It also offers billions of live probiotics, excellent for the health of your gut. In addition to its base of oat milk, it's made from ingredients like faba bean protein, tapioca flour, coconut oil, as well as natural flavors, juices, and extracts.
Other than the ever-popular vanilla flavor they also have coffee, passion fruit, apple cinnamon, strawberry, blueberry, and plain.
Nancy's is dedicated to the quality of their products and the health of their customers, a fact that's made obvious by their commitment to real, premium, high-quality, and whole ingredients. The company has been in the same family for three generations, always preserving the traditions, values, and processes that made them great, to begin with.
5. Lavva Yogurt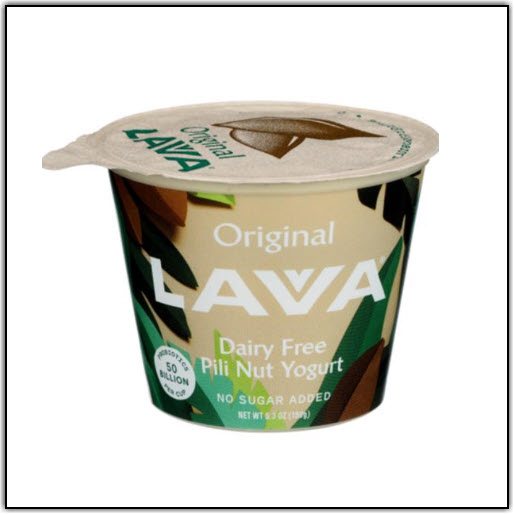 Lavva yogurt does things a little differently, taking their plant-based yogurt products to a whole new level of healthy and nutritious. Their yogurt is made with a base of coconut, cassava, and the pili nut. This underrated nut is the lowest carb nut known to the world! These ingredients also allow them to create their yogurt without any sugars or gums.
Each cup of yogurt contains only 10 grams of carbs along with 2 grams of protein and small amounts of calcium, potassium, fiber, and iron. In terms of sugar, there are a total of only seven grams, zero of which are added sugars. The yogurts are also paleo-friendly in addition to being plant-based, vegan, gluten-free, kosher, and non-GMO.
Lavva is still a fairly young company. Founded by Liz Fisher, she created the company with the goal is helping as many people as possible realize the power and potential of plant-based foods. But, she wanted to do it differently, using only whole foods. It wasn't an easy journey and it took the team several months of work, planning, and creativity but they finally did the perfect recipe and the yogurt has been a hit ever since. This is how they came to use the pili nut. It's not a common ingredient by any means but it significantly helps them accomplish the texture and flavor of yogurt in the most natural way possible.
Plant-Based Smoothie Recipes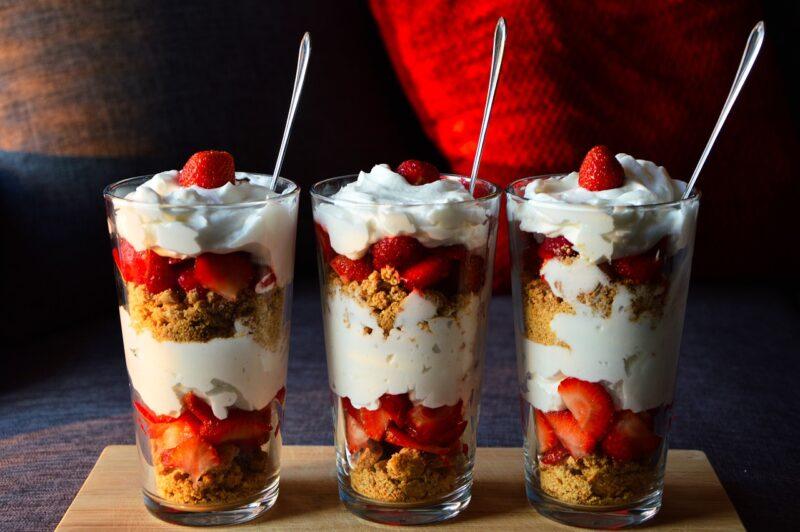 Yogurt has many uses, from baking to simple fruit parfaits, but one of the most popular these days is to add it to smoothies. Putting yogurt in your smoothie not only adds texture but can contribute to the flavor and it ups the protein content.
The same can be done using plant-based yogurt, and it's even healthier than dairy! Protein content varies depending on what's used as the base, but the plant-based ingredients offer many other nutrients that will make your smoothies healthier than ever.
Smoothies can be as simple or as complicated as you want. The more ingredients you throw in there, though, the harder it can be to pair flavors in a complimentary way. Try these recipes if you're looking for a little guidance!
Mixed Berry
In terms of nutrition, you can never go wrong by throwing a bunch of different fruits together. Not every fruit combination is going to taste great, though, which is why this simple and fun mixed berry recipe is here to help you get it right.
This one is also easy to turn into a smoothie bowl! Add the finished product into a bowl instead of a glass and top with things like granola, hemp seeds, chia seeds, berries, chopped nuts, or anything else you can think of to provide some substance and crunch.
Green Smoothie
Even harder than figuring out the proper fruit ratios is getting the taste right on a green smoothie. There's no doubt these smoothies are about as healthy as a smoothie can be, but how often do they actually taste as sweet as a smoothie should?
This smoothie recipe helps you get the green smoothie thing right, directing you on the correct amount of bananas, mangos, spinach, hemp hearts, and pumpkin seeds. The recipe does call for protein powder but this is easy to leave out if you wish – or substitute some plant-based yogurt to keep the smoothie vegan while still adding something for thickness and texture.
If you don't like bananas, or just want a break from them since they're in almost every smoothie, substitute with peaches! This will change the flavor and texture a bit but it'll still be sweet and delicious.