Supplements are tricky because they can be life-changing or harmful, depending on the types and brands you choose. The first step if you're unsure of what you need is to do some research and of course, talk to your doctor or other professional before getting on something new. The other important factor is the brand you choose. The best supplement brands create effective well-researched, powerful supplements that help thousands of people reach their goals.
Unfortunately, there are also brands that are cheap, don't do the work, and only want to profit. These often contain low-quality and even unhealthy ingredients. At best, the supplements will do nothing and you've wasted your money. At worst, you'll be doing a disservice to your body and your health.
When trying to find the best supplement brands, you want to focus on companies that are transparent and ingredient lists that are short and natural. Preservatives, gums, artificial colors, excessive sugar, and artificial flavors are things to avoid for the best results. The "best" brands can also be a little subjective and dependent on what your goals are exactly.
For example, some brands focus on workout supplements like protein and amino acids, while others offer general health and well-being enhancements like powdered vitamins, greens, immunity boosters, etc. There are some brands that do it all, though, which is super convenient if you can determine that their products are healthy and effective. Below are a few solid, proven, and trusted brands to get you started:
The Best Supplement Brands
1. Now Foods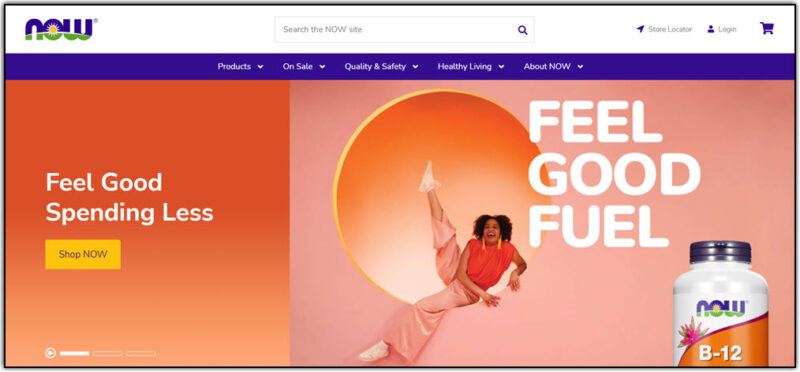 Now Foods is an amazing and comprehensive brand of vitamins and supplements with a little something for just about everyone and every health concern. They do have a great focus on gym and workout supplements, such as their excellent collection of protein powder. They've got everything from bone broth and egg white protein to vegan options like pea, rice, and plant protein.
They've got everything else you may need for the gym, too, like amino acids, mass-building supplements, recovery supplements, and even energy enhancement supplements for stronger endurance and more intense sessions.
They've also got supplements for dieting and weight management, digestive support, cognitive health, bone and joint support, healthy skin, nervous system support, and even some options for kids. Whether you want to manage your general health, improve in the gym, or have a specific concern you're looking to resolve, Now Foods has something to help.
They've also got other clean, healthy products for various areas of life such as essential oils, beauty, and skincare. These are made with the same attention to detail and careful quality as the supplements. With Now Foods you can care for your health from the inside and out!
2. Vital Nutrients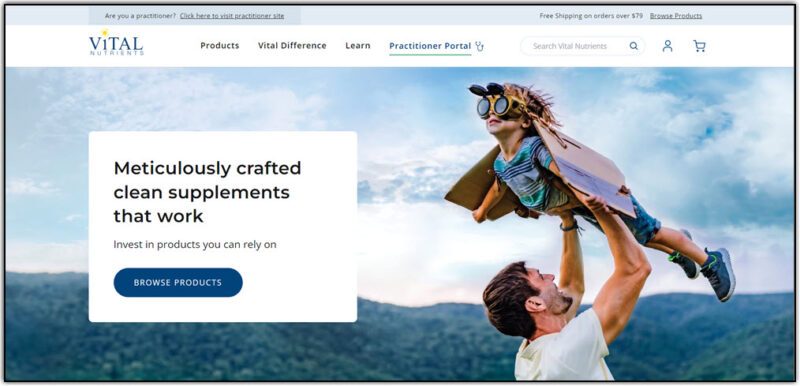 Put simply, Vital Nutrients offers clean and carefully crafted supplements that are safe, reliable, and effective. They ensure their formulas are not just clean but optimally effective by putting plenty of research behind each and every one of their ingredients and formulas. They even pay close attention to their manufacturing processes and packaging to ensure each step is up to the highest of standards.
You can begin your search by browsing specific health concerns such as immune support, memory, focus, sleep, energy, or men and women's health specifically. They also offer a solid range of protein powders and amino acids to support your muscle-building efforts. While everything they do is done with care and quality, they are a leader in fish oils and plant-based fatty acid supplements specifically.
These things are essential to everyone's overall health and many supplements on the market are subpar. Vital Nutrients has several options to offer, including one that's vegan. If you're wondering about fish oil and fatty acids, they also offer plenty of information and education so you can know exactly what you're taking, why, and how it works.
3. Garden of Life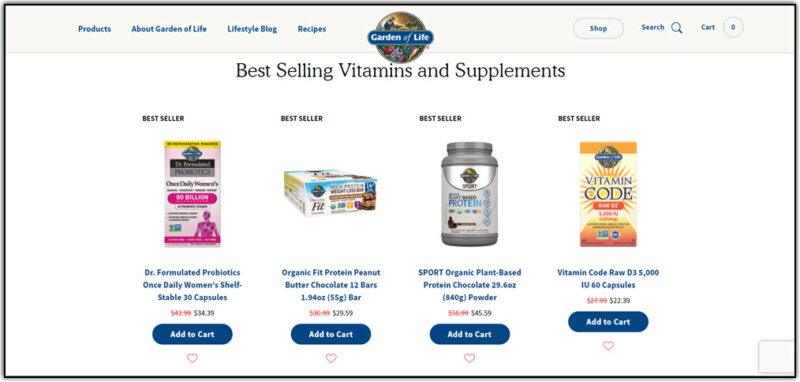 Garden of Life is another company with a wide range of supplement options, all of which are plant-based and natural. They're a leader in the vegan supplement space and are a fantastic resource as vegan options are often lacking. They have plenty of protein powder options, from meal replacements to sport-focused formulas. They also offer their protein in protein bars if you want some on-the-go convenience.
They also offer high-quality collagen peptides, raw vitamin C, D3, elderberry, probiotics, and so much more. They also have some of their supplements available in a gummy form which is great news for those who struggle with capsules. Even if you don't have a particular preference, gummies can be a fun and tasty way to get your vitamins in.
Garden of Life is committed to the quality of its products and the health of its customers. They're just as deliberate about what they don't put in their supplements as what they do. This means you won't find anything harmful, synthetic, or useless like fillers and artificial colors. They're also committed to transparency by using third-party certification.
4. Douglas Laboratories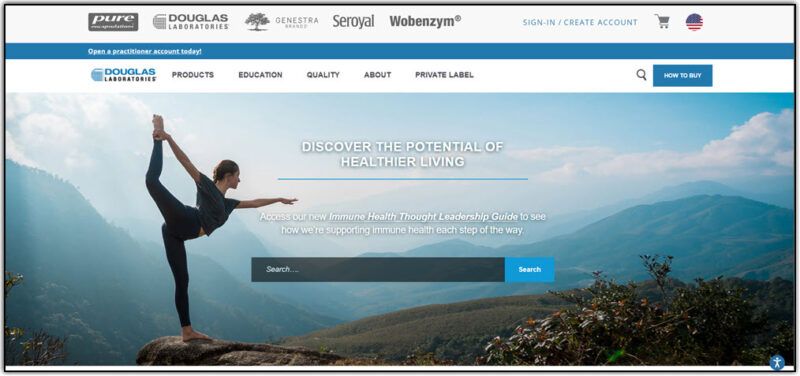 Douglas Laboratories has been around for more than 60 years, researching, innovating, and designing the best quality products to meet a wide range of health and wellness needs. Their supplements are based on science and geared toward helping you age gracefully and in as healthy of a way as possible. Aging is inevitable, but with the right supplements and management techniques, you can remain feeling your best even as it happens.
Douglas Labs offers supplements for everything from bone and joint support to digestive support, detoxing, hormones, mood, and even beauty. If you're looking for sport and workout supplements, they offer this through their Klean brand.
Klean supplements are made for athletes, bodybuilders, gym-goers, and anyone who lives an active life or trains regularly. They offer collagen, electrolytes, creatine, BCAAs, energy, recovery, protein, and more. Under this brand, they also have a pure melatonin supplement to help support optimal sleep – because better sleep equals more energy and better training!
5. Nature's Way

Nature's Way is a passionate, dedicated company with a team of qualified individuals who care deeply about the health and wellness of all their customers. They focus on quality every step of the way, from sourcing all over the world to their careful manufacturing.
Their supplement range includes vitamins, minerals, elderberry, multivitamins, probiotics, and herbs. Within each category, they have many different options to suit the specialized needs of each and every customer.
For example, their herbal supplements include aloe, activated charcoal, artichoke ginseng, roots, Boswellia, and many many other ingredients. These can serve many purposes, including cleansing your system, supporting digestion, helping you sleep and relax, and the list goes on.
Lastly, their wellness collective blog is free and available on the website. Here, they offer a wonderful abundance of information and information. It's the perfect resource to check out before you pull the trigger on any of their supplements as the information can help you determine what you may need or want.
Understanding Different Supplement Types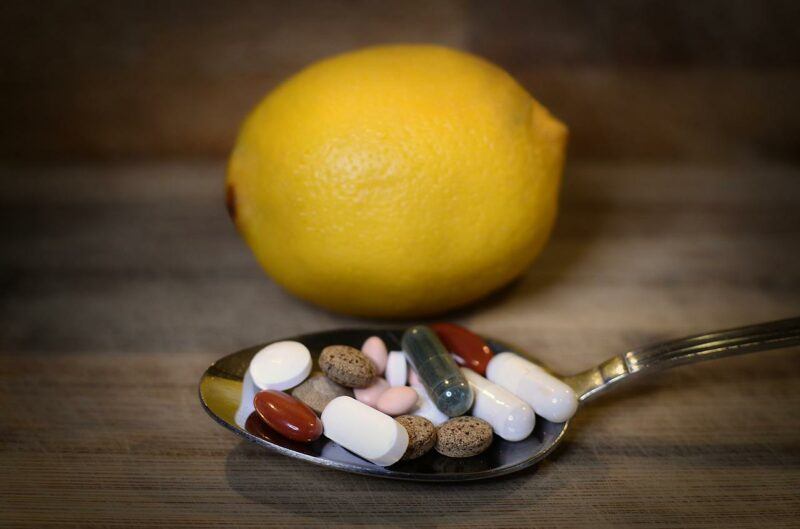 The supplement market is full of fantastic, health-enhancing products that have the potential to change your life. But, it can be overwhelming if you're unsure what you're looking for or what you may need. When in doubt, it's always a good idea to talk to your doctor first. But, it's also good to get a basic understanding of the main supplement types out there:
Vitamins and Minerals
There are so many vitamins and minerals out there that this category alone is often the most overwhelming. Most often, you would supplement a specific vitamin or mineral if you're deficient in it. There are some vitamins, like B12 and vitamin D that are common deficiencies that many have, and some are rarer. The best thing to do before supplementing with vitamins is to speak with your doctor and potentially get a blood test done!
Multivitamins
These are quite common and many people take one. They're just as they sound – one supplement with multiple vitamins. Opinions on multivitamins are mixed and many argue that you can get the same benefits by simply eating a balanced diet. The good news is that most of them are considered pretty safe as they include lower dosages of everything versus a higher concentration of one vitamin.
Sports Nutrition
Sports supplements are generally designed for athletes, bodybuilders, and fitness enthusiasts who want to improve both their performance and results. Protein powder, amino acids, and creatine all contribute to muscle growth, endurance, and recovery. You can also get mass gainers, pre-workouts, and even fat burners to potentially even further enhance your focus, strength, and results.
Weight Management
Weight management supplements include appetite suppressors and metabolism boosters to help you lose and manage weight. This can be done alongside a workout regime and/or a diet or healthy eating plan. In fact, such supplements usually work better when taken in tandem with other efforts to lose and manage weight.
The most important thing here is to know exactly how the supplements work and not to overdo it. Healthy weight loss is possible but it's sometimes very easy to fall into traps and fads that are not only bad for you but aren't sustainable.