Being pregnant means making many changes, including decisions about what you eat and what you drink. The most obvious one is that you need to avoid alcohol. Even drinking in moderation can put your baby at risk. But, why focus on what you can't have? There are still many healthy drinks for pregnancy that you can choose from.
These drinks are all excellent, regardless of how far you are along your pregnancy journey. They're also healthy choices before and after your pregnancy journey.
Finding the right drinks during pregnancy is crucial, as you will need to increase your fluid intake, especially in the hot months. Being dehydrated isn't a good plan for anyone and it's an even worse idea when you're pregnant.
You'll need to watch out for other things at the same time, like additives, too much sugar, and concerning ingredients. Thankfully, there's no shortage of good choices.
Don't forget to eat healthy foods as well. If you don't feel like doing much work, you could try an organic meal kit, which means you don't need to shop for your ingredients. You can also focus on folate rich foods to make sure your baby develops healthily.
The Best Healthy Drinks For Your Pregnancy
Water
Coffee
Green Tea
Ginger Tea
Peppermint Tea
Some Other Teas
Pasteurized Fruit Juice
Coconut Water
Iced Tea
Smoothies
Protein Shakes
Vegetable Juice
Low Fat Milk
Probiotic Drinks
Fortified Soy Milk
Other Non-Dairy Milks
Bone Broth
Infused Water
Chia Water
Apple Cider Vinegar Drinks
Water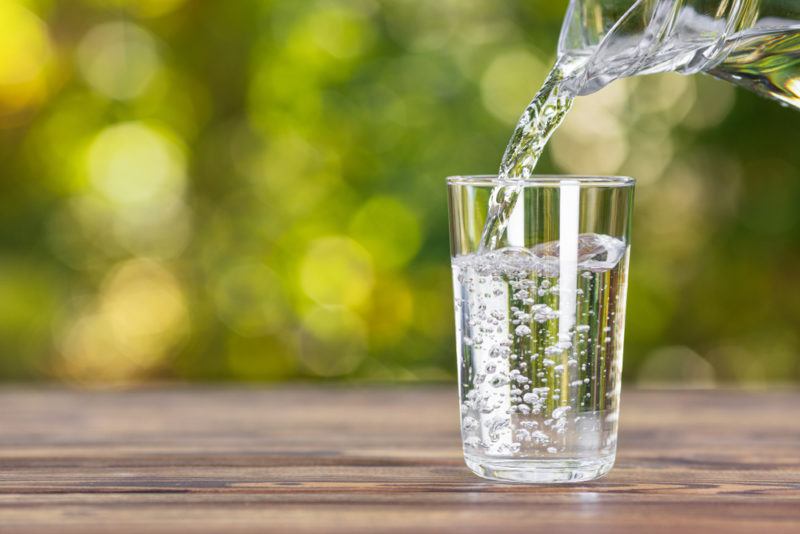 Almost every list of healthy drinks starts with water. This isn't surprising, as water is so common and is essential for staying alive. Many experts say you should be drinking around six glasses of water every day. You might even need an extra glass or two when you're pregnant.
One reason is that water is linked to nutrient absorption. If you're not getting enough water, then your nutrient absorption may be low too, which isn't good for you or your baby.
It's often easiest to sip on water throughout the day, rather than having a large amount at once. Drink bottles can be perfect for this. They make it easy to keep track of your water drinking and mean you can always have water on hand.
If you find plain water boring, try adding a little lemon juice to it. Lemons tend to be safe, offer many nutrients, and could even reduce nausea.
Coffee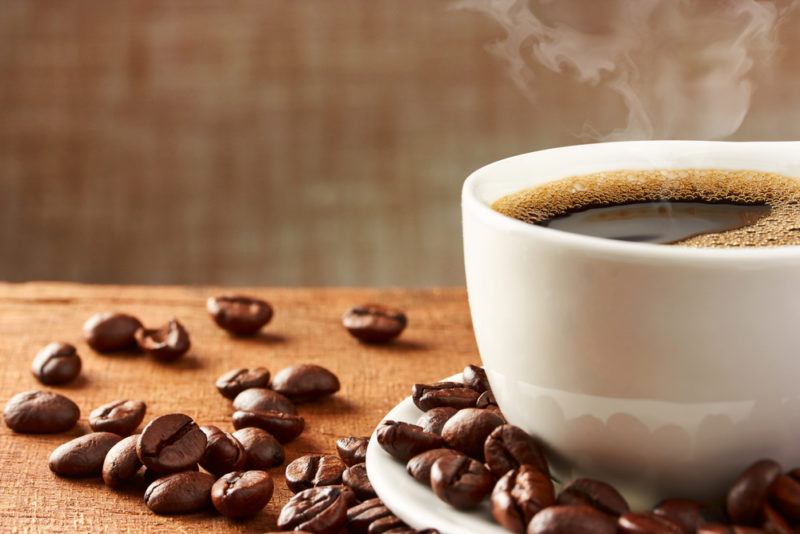 Pregnant women are often told to avoid coffee because of its caffeine content. But, while you might need to cut down your coffee consumption, ditching it altogether shouldn't be necessary.
Most experts agree that no more than 200 mg of caffeine per day is safe during pregnancy. This is the amount you find in one to two cups of coffee (depending on their strength) or two to four cups of tea.
The low threshold for caffeine means that you'll need to avoid energy drinks. Be careful with fancy coffee drinks, including those from Starbucks, as the caffeine content can be much higher than you might expect.
Being wary of caffeine consumption is crucial, as too much caffeine can lead to complications. Plus, your body's ability to process caffeine decreases as your pregnancy progresses.
So, why have we included coffee in the list? One reason is that many people enjoy drinking coffee regularly. Plus, coffee has been linked to health benefits, so it makes sense to still have some if you want it.
Just be sure to talk to your doctor first, as they'll be able to give you personalized advice.
Green Tea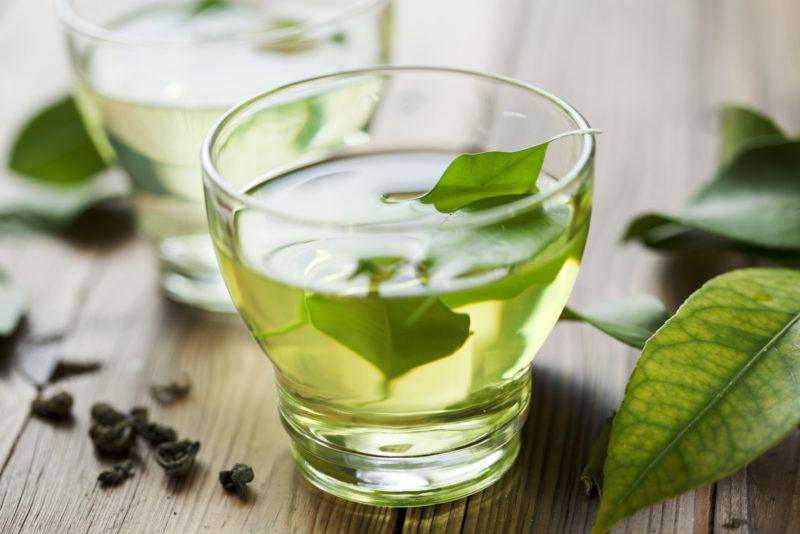 Green tea is packed full of antioxidants, making it one of the healthiest types of teas you can drink. Drinking it regularly is even associated with long life. How's that for good news?
Because green tea contains caffeine, you'll need to watch the amount that you drink each day. Remember that all your sources of caffeine will add up and your caffeine intake per day is limited.
Decaffeinated tea is a good way around this problem. Just be aware that decaffeination is never complete. Most teas will have traces of caffeine. That's true for decaf coffee too.
Ginger Tea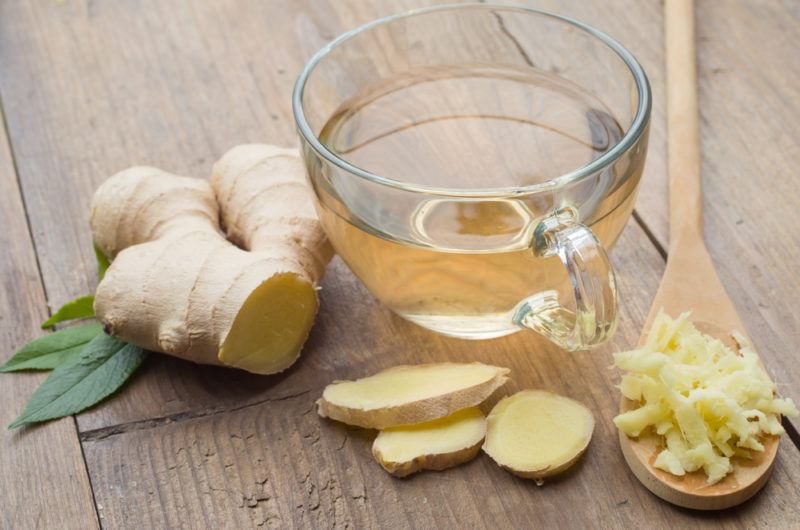 Herbal teas are easy and delicious. Most are also caffeine-free, which is perfect for when you're pregnant. However, you'll need to be careful with the type of herbal tea you choose, as some are not safe during pregnancy.
Ginger tea is one option that you can enjoy without fear. It's actually perfect for pregnancy, as ginger often helps settle your stomach and reduce morning sickness symptoms.
The basic version of ginger tea just involves steeping the root in hot water. You can add other ingredients for extra flavor, including lemon juice and honey.
Don't stress about the honey. Babies can't eat honey because their digestive system cannot handle a particular type of bacteria in honey. However, the mother's digestive is fine with this type of bacteria, which prevents that bacteria from ever reaching the baby.
Did you know that you can make iced ginger tea too? This is exceptional on hot summer days.
Peppermint Tea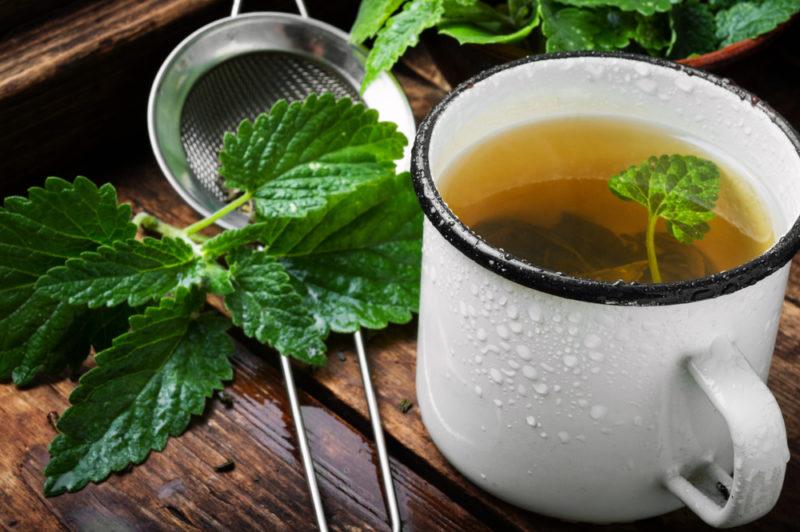 Peppermint tea is another decent choice for pregnancy. Like ginger tea, it can help soothe morning sickness symptoms. It's also a refreshing choice.
Plus, peppermint tea is convenient. Most grocery stores will sell peppermint tea bags, which you can prepare with just hot water. This is simpler than dealing with the peppermint leaves yourself.
Still, there is one limitation here. Herbs, supplements, and herbal teas aren't regulated by the FDA, so you can't be sure that the tea bag contains what the label suggests.
And, if you're going to rely on any herbal tea, try to make it an every-so-often habit, rather than having a cup or more of the tea each day. After all, research into herbs is notoriously limited. There's even less information for using herbs during pregnancy.
Some Other Teas

Tea made from tea leaves can be safe and delicious during pregnancy. In fact, tea can be a better choice than coffee, as it's lower in caffeine.
Herbal teas are possibilities when you're pregnant too. Many sites highlight the best choices, such as red raspberry leaf tea, dandelion tea, and rooibos tea.
However, you should also do your own research and talk with your doctor before drinking herbal teas regularly. As we discussed in the previous entry, the research into different types of tea is limited. There's still a lot we don't know.
If you are going to drink herbal tea, focus on reputable brands that use third-party testing. Talk your plans through with your doctor too. After all, the fact that something is natural doesn't automatically make it safe. Nightshade is natural as are many poisons.
Pasteurized Fruit Juice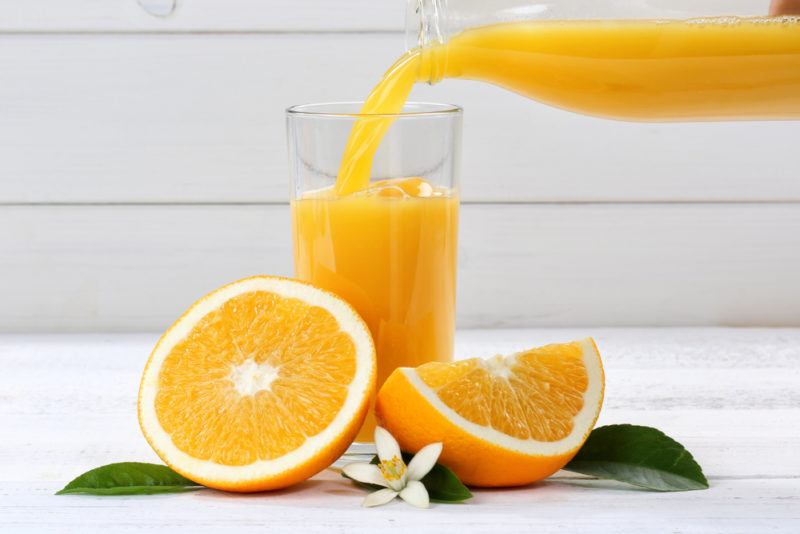 Fruit juice is a refreshing choice that is much more interesting than plain water. But, once again, you'll need to choose carefully. Look for products that just contain juice, rather than ones with additives or artificial flavoring. The juice should also be pasteurized, not raw, to help better protect you and your baby.
The most important is to watch the amount you drink. Fruit juice doesn't contain much fiber and is calorie dense. It's easy to drink more than you intend to, which could lead to an excess calorie intake. Try to avoid doing that, as keeping to a healthy weight is still important when you're pregnant.
Coconut Water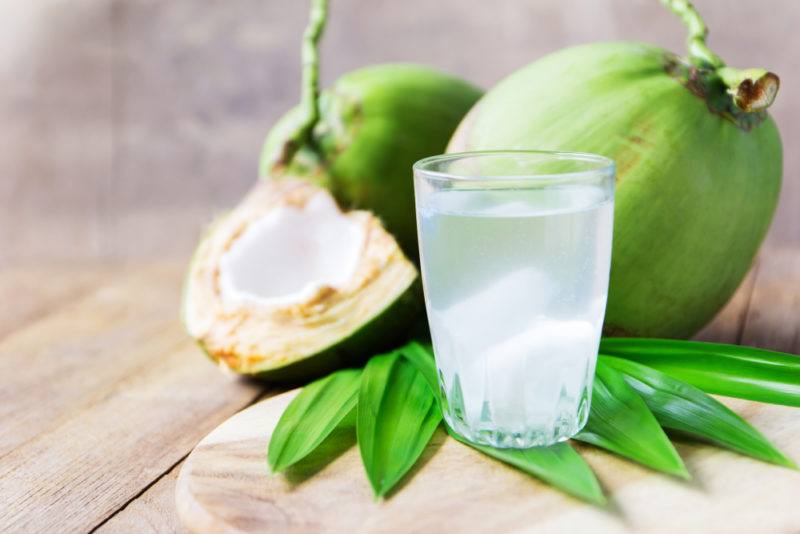 Coconut water is a popular way to stay hydrated. It's easy to see why too, as the drink is natural, is low in calories, and tastes more interesting than water on its own. It's also a great alternative to sports drinks, as coconut water contains many of the same electrolytes, without all the sugar and artificial ingredients.
Of course, you'll need to take care with the brands you choose.
Some products are much more heavily processed than others or rely strongly on additives. It's always best to look for products that are as natural as possible. To do this, look for short ingredient labels. While you're there, make sure that there isn't any added sugar.
Iced Tea

While tea contains caffeine, you don't need to cut it out entirely while pregnant. This means that iced tea is on the table too.
I'm sure many people will be grateful for that. After all, a mug of hot tea isn't that appealing when it's sweltering outside, while iced tea hits the spot nicely.
Watch out for commercial varieties, as these tend to be loaded with sugar. You'll need to pay attention to your quantities too. Your caffeine intake should be limited to no more than 200 mg of caffeine per day when you're pregnant. While tea is lower in caffeine than coffee, it's still easy to go over your daily intake if you're drinking large glasses of iced tea.
Smoothies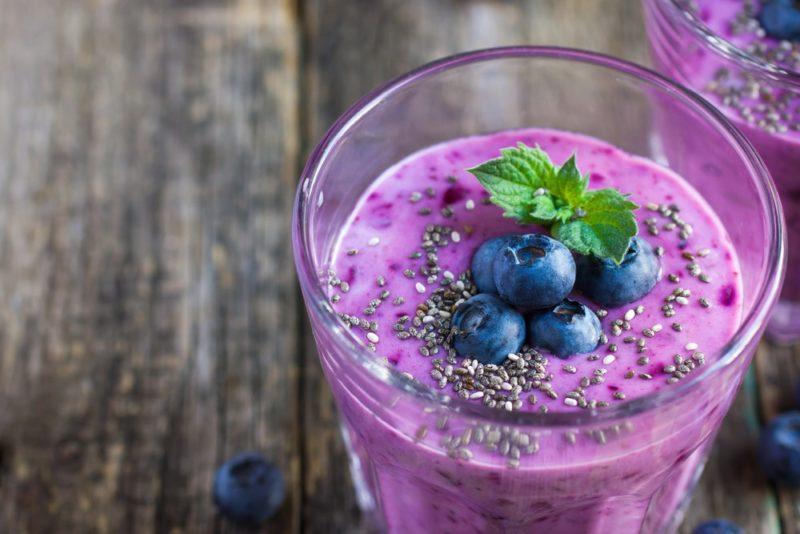 Smoothies are the next step up from juice. They're another way to get nutrients and antioxidants from fruit, but this time you're getting some fiber as well. You don't need to stick to fruit and vegetables either. Smoothies can include any number of ingredients, including nuts, seeds, and protein powder.
Smoothies can be beyond perfect when you need more nutrients but can't handle eating food. After all, drinking a delicious smoothie is pretty easy.
Just be wary of the recipe that you use. While smoothies can be very good for you, it's surprisingly easy to make an unhealthy one instead.
In particular, try to avoid using juice in the smoothie. Low fat milk, water, or some plant-based milk are all better choices. Watch the amount of fruit that you include as well. Too much fruit will give you a calorie bomb. For example, using a whole banana in a smoothie often gives you far too much sugar, while a handful of berries gives you less sugar, more fiber, and some powerful phytonutrients.
The best smoothies will rely on plenty of veggies, some protein, some healthy fats, and a little sweetness.
Protein Shakes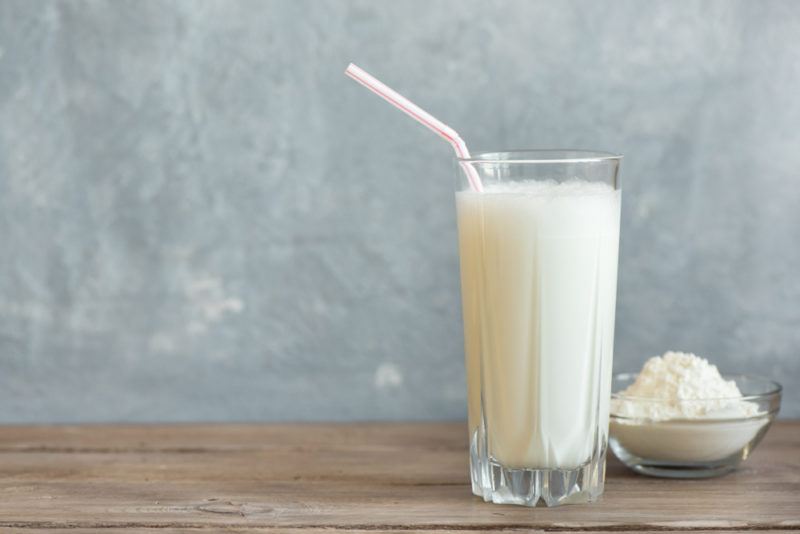 Protein shakes tend to be simpler than smoothies. Most of the time you're just mixing some type of protein powder with milk, water, or plant-based milk. This gives you an easy way to increase your protein intake.
The approach works well, as you need extra protein while you're pregnant, but eating extra meat or other protein-dense foods can seem difficult if you're often feeling nauseous.
When choosing your protein powder, pay attention to the ingredients label. Look for one that focuses on natural ingredients and doesn't add too much sugar. The same is true if you're buying a pre-made protein shake instead.
Seriously. Don't skip this step. Some protein shakes have an insane amount of sugar and don't even offer that much protein. You're basically just drinking a chocolate shake.
Protein shakes fall into two general types. The first focuses on the protein, so there are few other ingredients. The protein content here is often high, like 30 grams of protein or more per serving.
The other type aims to be a meal replacement instead. This can mean that you're getting less protein per serving, but there are other nutrients present too. Meal replacement shakes can be a powerful way to boost your nutrition, especially if you are struggling with solid food.
Vegetable Juice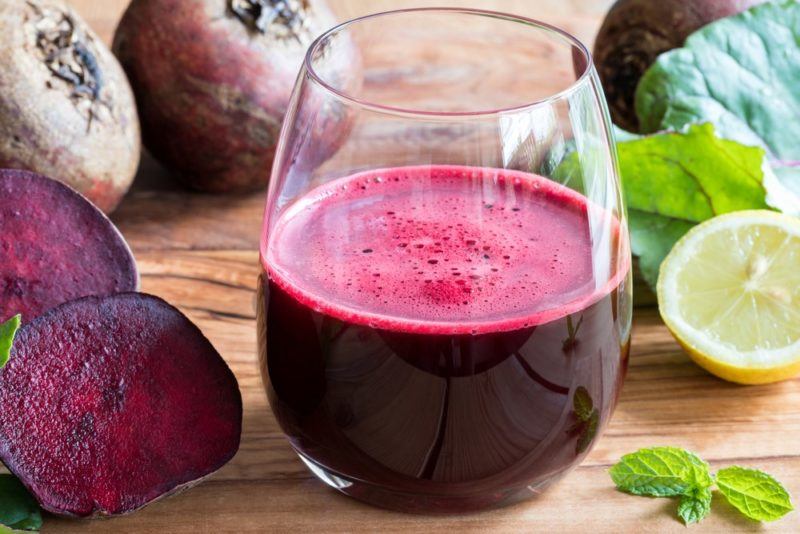 Many of us don't much like our vegetables. Still, eating them regularly is important for health and is even more crucial when you're pregnant.
Vegetable juices are one of the easiest ways to add veggies into your diet, as you just need to drink your vegetables rather than eating them. Don't worry, vegetable juices don't need to taste horrible. Many recipes are surprisingly delicious.
Just like with smoothies, you'll often need to include some sweetness in the recipe. This often involves including some fruit. Doing so can work well. Just don't overdo it with the fruit or you end up with a high-calorie low-nutrient drink.
There are many delicious vegetable juice recipes out there. If you don't want to go to the work yourself, consider a juice of the month club or online juice delivery. Both options bring fresh juice to your door when you need it. Look for pasteurized juices rather than raw ones, as pasteurized juice is safer during pregnancy.
Low Fat Milk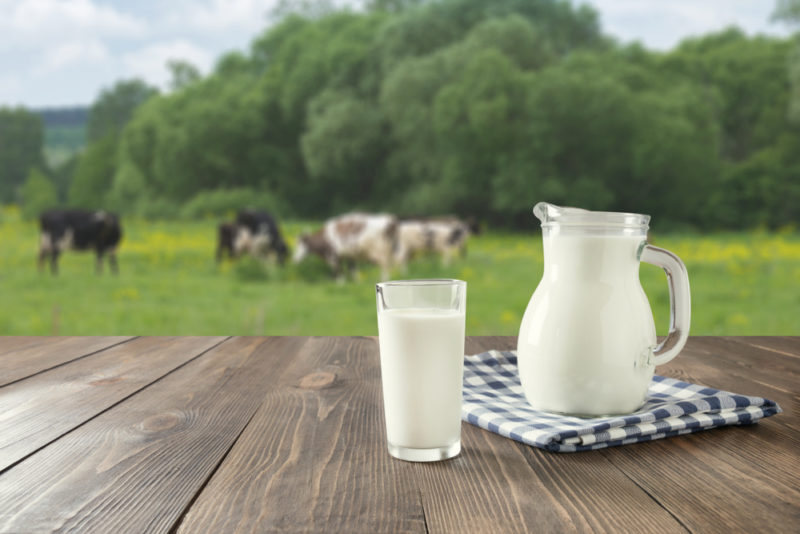 Calcium is an important nutrient during pregnancy, and dairy is an easy way to get it into your diet. Milk is best of all, as you get a decent amount of calcium per serving and can sip on a glass of milk.
Milk also provides you with some protein. This helps to make it satisfying and can reduce your urge to snack.
You don't need to drink milk on its own either. Milk-based drinks can also be appealing, including protein shakes, smoothies, and milkshakes. You could even get creative and focus on drinkable yogurt instead.
Probiotic Drinks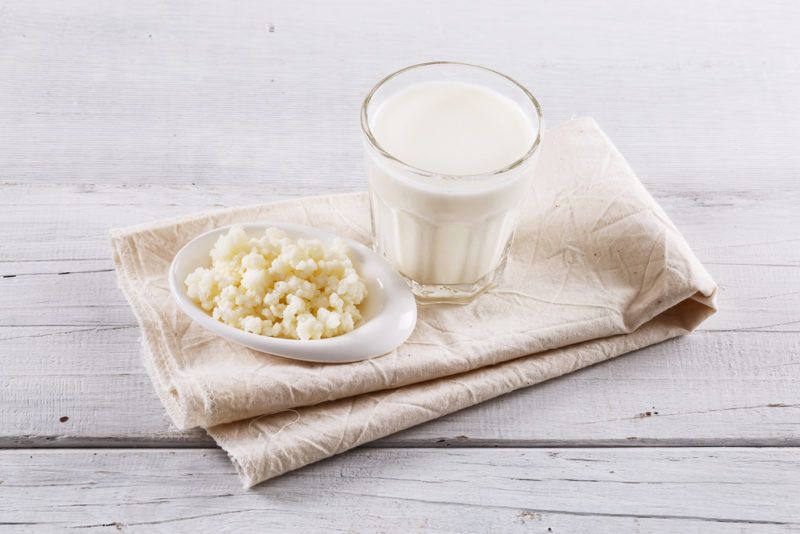 There are now many probiotic drinks out there, including kefir and kombucha. The non-alcoholic ones may all be helpful during pregnancy. These can help to boost your gut bacteria, which can then lead to health improvements.
However, this is a topic to talk over with your doctor first. While probiotic drinks are generally safe, they're still under-researched, especially during pregnancy. Your doctor will be able to give you weigh up the pros and cons as they relate to your pregnancy.
You'll also need to choose the product carefully.
The fermentation process that creates probiotic drinks can also create alcohol. Trace amounts (less than 0.5% or so) are generally safe during pregnancy, as the same levels can be found in some natural foods and drinks. Products with higher alcohol content may be unsafe for pregnancy.
Because of this, it's generally best to buy manufactured drinks, rather than making your own. Dairy kefir is also a better choice than kombucha or water kefir, as dairy kefir tends to have a lower alcohol content.
In fact, homemade probiotics are a terrible idea during pregnancy. It's surprisingly easy to grow harmful bacteria as well as healthy bacteria. If you do this, your probiotics could easily do more harm than good.
Choosing pasteurized products can also be important. While this cuts down the potential benefits from your drink, the pasteurization helps to keep you safe as well.
Fortified Soy Milk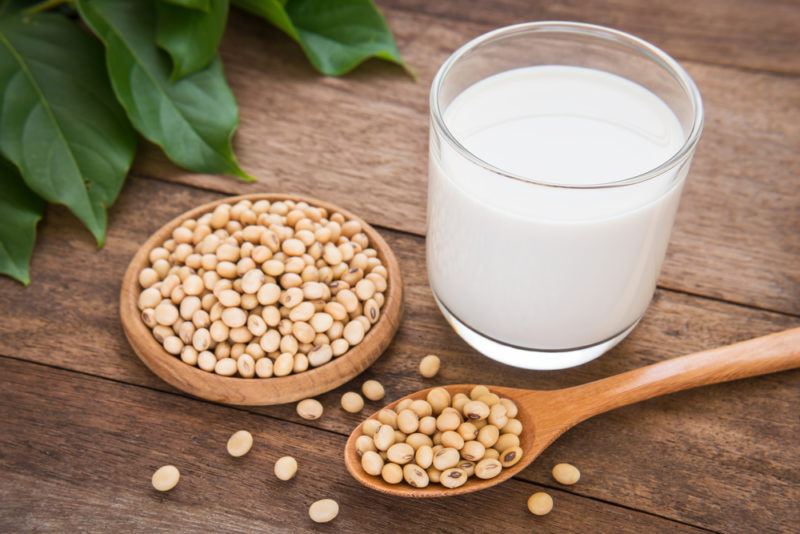 If you want to avoid dairy, then soy milk is an excellent alternative to regular milk. It has many of the same advantages and is naturally low in calories.
The biggest limitation is that soy doesn't naturally offer calcium like dairy products do. To get around this, look for fortified soy milk. Many products are fortified with extra calcium to give them similar benefits to dairy milk.
Just be sure to find an unsweetened product. Some soy milk brands use sweeteners or other additions that you don't need.
Other Non-Dairy Milks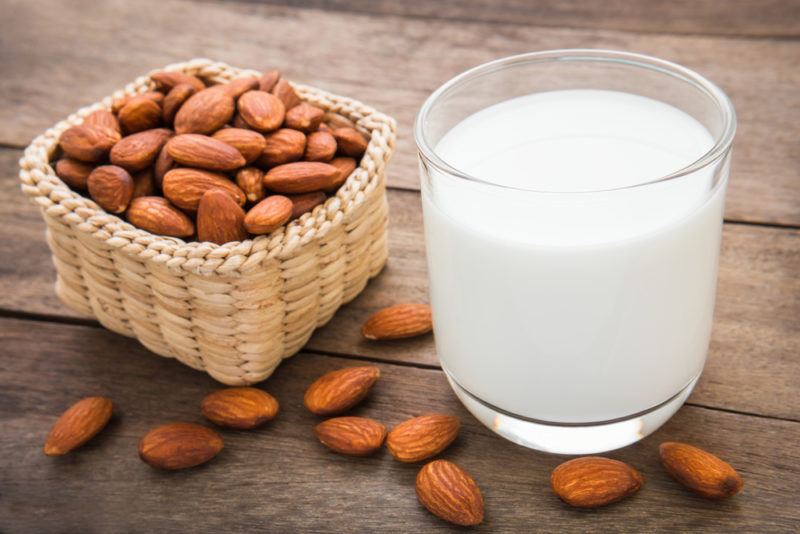 You can turn to other types of plant-based milk as well, including oat milk, almond milk, cashew milk, and hemp milk. While these have different nutrient profiles, they all tend to be good for you.
Checking the ingredients labels will tell you what the product offers, so you can see whether it is a good choice for you. While you're at it, make sure you choose products with few additives. Focus on the ones with no added sugar, as more sugar really isn't needed.
Many of these types of milk can be prepared at home too. Cashew milk and almond milk are both easy enough to make yourself. Homemade versions often contain more nutrients from the nuts and less water than store-bought ones.
Bone Broth

Bone broth could be called a soup rather than a drink. Still, it's powerful for pregnancy, so we're including it on the list.
The broth itself is made by simmering bones in water for a long time. This allows nutrients from the bones to leach out into the water, creating a healthy broth. You can add other ingredients at the same time, including herbs and spices. These all make it taste more interesting.
Bone broth may boost your immune system, making illness during pregnancy less likely. It could also help with stretch marks after birth. If nothing else, bone broth remains a good way to stay hydrated, one that provides plenty of nutrients at the same time. You could even buy bone broth protein powder and make it part of your protein shake..
Making the broth might be a pain in the warm months, especially if you're well into your pregnancy. Thankfully, many companies produce bone broth that you can simply heat and use as-is – no bones required.
Infused Water

Infused water is one of the healthiest ways to make water taste better. The idea is simple. You're cutting up pieces of fruit or even vegetables (like cucumber) and leaving them in your water for at least a few hours. Herbs can work well too.
Doing this infuses some of the flavors from your fruit, vegetables, and herbs into the water. So, you end up with flavored water that contains barely any added calories and no artificial ingredients.
Making the water at home is straightforward. You don't even need any special tools. Don't be afraid to get creative either. Countless combinations of ingredients work well, including the following examples:
Strawberry, mint, and lemon (in fact, lemon and mint combine well with many types of fruit)
Beetroot and apple
Mango and pineapple
Strawberry and thyme
Grapefruit, lemon, and lime
Pineapple and basil
If you're using berries or herbs, try muddling them a bit too. This releases some of their juice and gives you a more intense flavor. Fibrous herbs can be crushed instead.
Also, don't soak citrus rinds for more than 4 hours or so. If you plan to do a long soak, cut the peel off first. Otherwise, you'll end up with a bitter flavor in your drink.
Chia Water

Here's another way to change your water. This time, you're just adding a spoonful or two of chia seeds into the water itself.
The chia seeds don't influence the flavor of the water much. They are interesting though, as they'll absorb some of the liquid and become gelatinous.
The main advantage is the nutrition from the chia seeds. These little things are fantastic sources of fiber, along with other vital nutrients. You can flavor the water too, like making infused water and then adding chia seeds roughly 10 minutes before you drink it.
Apple Cider Vinegar Drinks

Like herbal teas, apple cider vinegar drinks may offer benefits for pregnant women, but they should also be used with caution.
The vinegar is thought to offer many benefits, such as helping you to detox, reducing bloating, and decreasing heartburn. It's also a source of healthy bacteria, so it could be perfect for your gut.
However, there's also the chance that there are some harmful bacteria in the mix. Because of this, pasteurized apple cider vinegar is your best bet. Raw apple cider vinegar might be fine when you're not pregnant, but it can contain harmful bacteria, so it's not the best choice during pregnancy.
Even if the vinegar is pasteurized, you'll need to be careful with how you drink it. Don't have the vinegar straight, as it can burn your throat and isn't great for your teeth either. The easiest trick is to combine the vinegar with some water and perhaps a little honey.
Talk to your doctor about the decision first, as apple cider vinegar research has been fairly limited. It's also best to have no more than one of these drinks a day. Even that might be too much. After all, moderation is key, especially when you're pregnant.