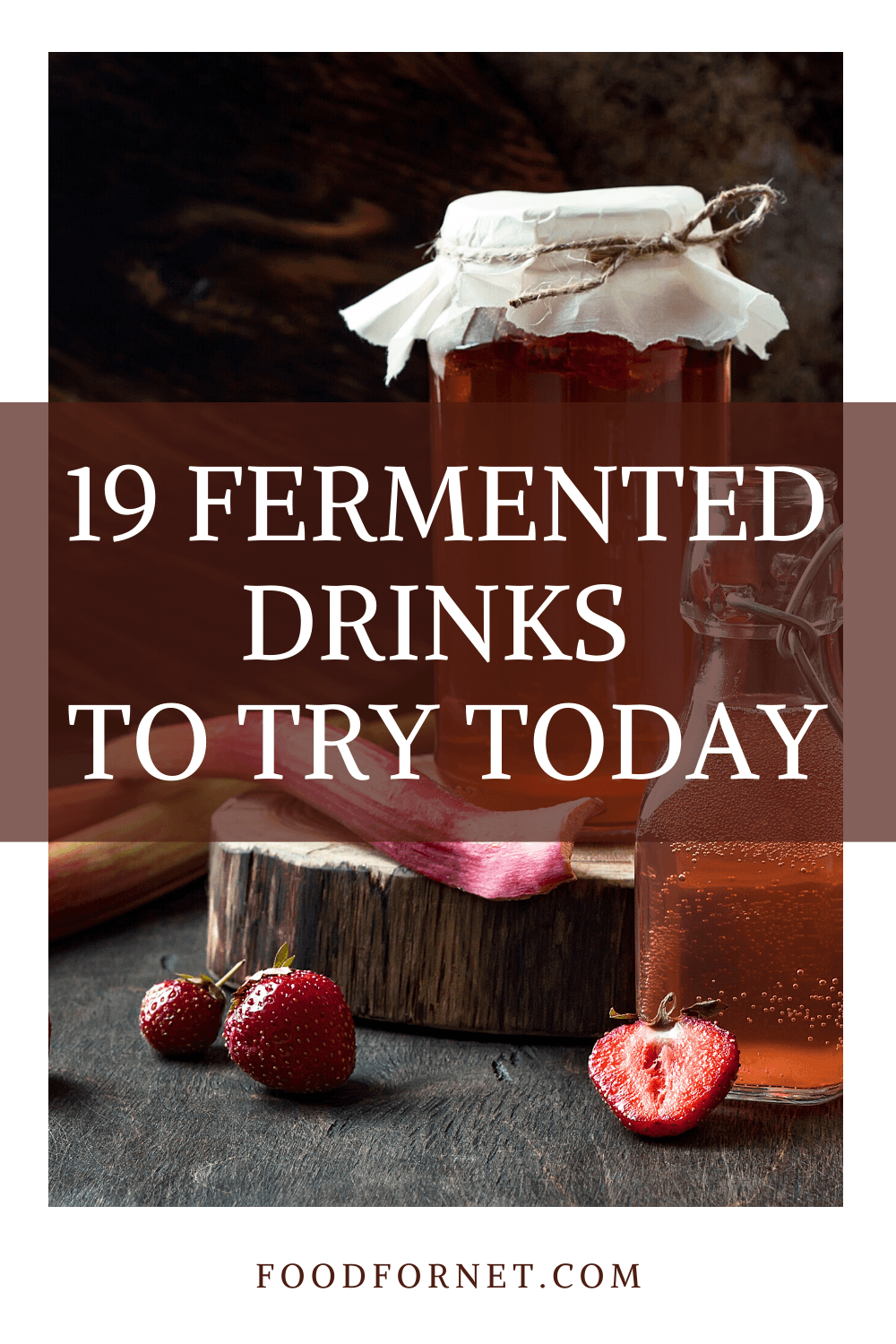 I'm sure you've heard the classic list of fermented foods by now. Kefir, kombucha, yogurt, natto, and tempeh are some examples that crop up time and time again. But, what about fermented drinks? Only a few of these ever make the classic lists.
In practice, there is a vast range of probiotic drinks, from the currently popular kombucha and kefir to more obscure examples, like boza and pulque. While some drinks are similar, others are vastly different, giving you plenty of variety to try out.
Many can be made at home too, and recipes can be easily found online. Making the drink at home could be critical for the less common entries on this list, as they will be hard to find at the local store.
Before we move on, let's very quickly talk about the basics. Fermented drinks are appealing for their taste and texture, much like any other beverage. Their recent popularity, however, is due to something else entirely – their probiotic content.
Probiotics are healthy bacteria, ones that may help to promote a good bacterial balance in our gut. To the uninitiated, that idea might sound strange, but increasing research shows that the bacteria in our gut may have strong and surprising impacts on our health.
Getting a variety of probiotic foods and drinks in our diet may be an easy way to get a better balance of gut bacteria and improve our health in the process.
Fermented Drinks
Kombucha
Kefir
Water Kefir
Tepache
Boza
Ginger Ale And Ginger Beer
Probiotic Lemonade
Kvass
Sweet Potato Fly
Lacto Fermented Soda
Wine
Beer
Rice Wine
Makgeolli
Cider
Mead
Pulque
Chhaang
Darassun
Sima
Kombucha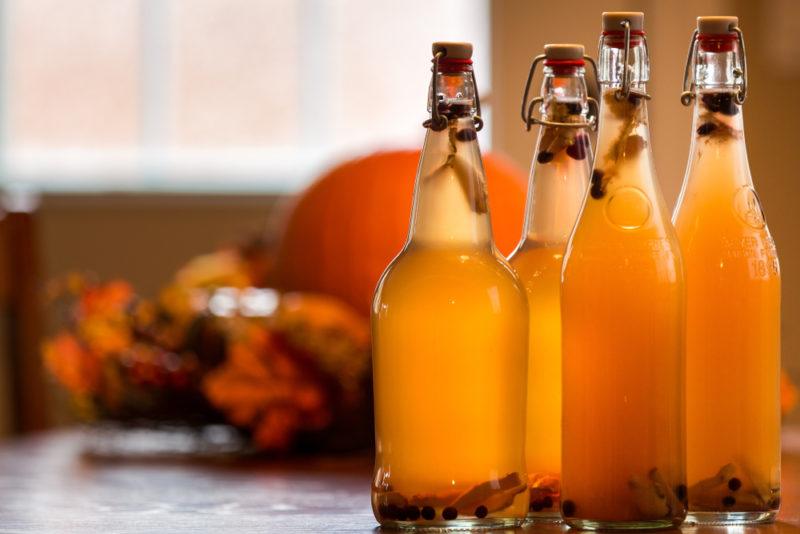 Let's begin with a classic – kombucha. This a slightly fizzy drink made using fermented tea. Sugar is added as well, but most of this acts as food for the bacteria and yeast colony (known as a SCOBY). As such, the final kombucha drink often doesn't contain much sugar at all.
Kombucha has a characteristic sharp sour flavor that can take a while to get used to. Thankfully, many people end up enjoying this taste and even craving it after a while. If you struggle with kombucha at first, try to strain the drink. The little pieces that have come off the SCOBY might be good for you, but they have a strange texture that can seem pretty gross at first.
The exact flavor profile of kombucha can vary dramatically. This will be influenced by the base tea that is used to create the drink. Any extra ingredients, like spices, will alter the final flavor too. For example, some kombucha makers may add extra sugar to offset the sourness, while others might add juice or spices to make things more interesting.
On a side note, kombucha does contain some alcohol. Commercial versions of the drink are often called alcohol-free and have an alcohol content of less than 0.5%. Making kombucha at home could easily lead to a higher alcohol concentration, which may or may not be desirable.
Kefir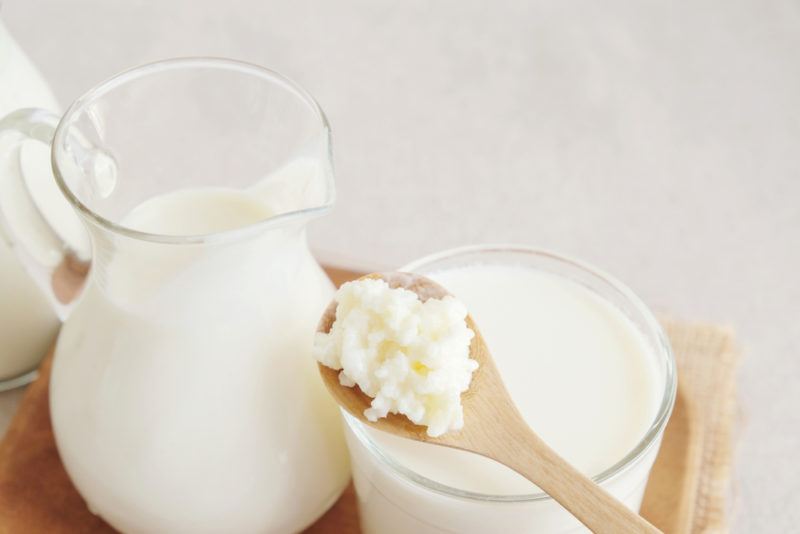 Kefir is another popular example. This one is a fermented milk drink that is created using starter grains.
Kefir ends up tasting similar to drinkable yogurt. While there is a slight tanginess to the drink, this isn't nearly as distinctive as the sourness of kombucha. The flavor makes kefir one of the easiest fermented beverages to get started with.
Still, kefir does have one odd characteristic – it's slightly fizzy. The fizziness isn't nearly as strong as you find in soda, but even so, it is unusual enough to make the drink less enjoyable for some people.
Water Kefir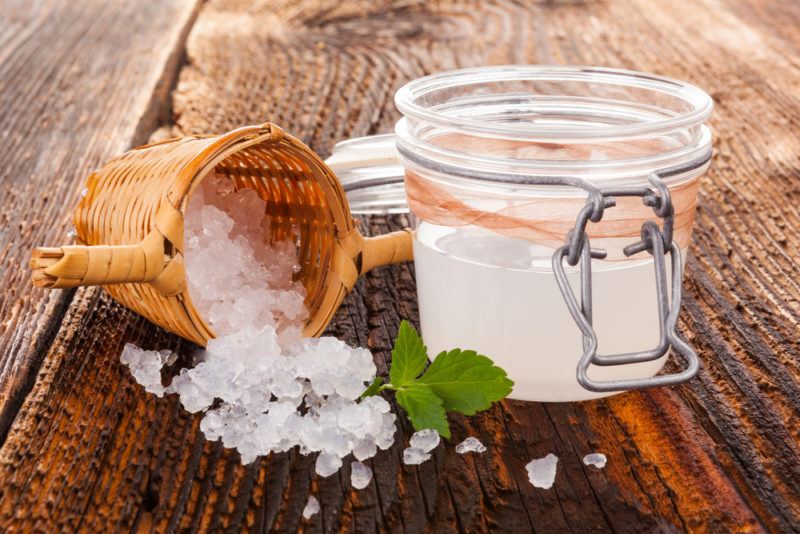 While kefir is generally made with milk, similar fermented drinks can be made using other liquids. Water kefir is the most obvious example. As the name suggests, this version is made using water rather than milk. Relying on water instead dramatically changes the flavor of the drink, while also making it dairy free.
Because water doesn't contain much flavor, water kefir is one of the easiest probiotic drinks to flavor. Herbs, spices, fresh fruit, and juices are all ingredients that you can turn to. You can make the drink as simple or as complex as you like.
Variations of water kefir use a different base liquid, such as fruit juice or coconut water. The liquid used alters the flavor of the finished drink, so it's worth playing around to see which outcomes you like the best.
It's also possible to add water kefir to non-dairy milk, which creates a drink that is similar to kefir, but is dairy free.
Tepache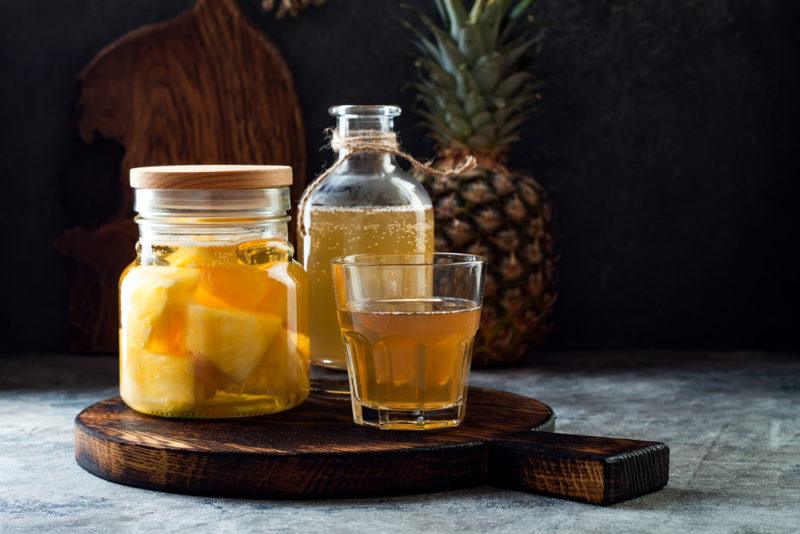 Tepache is a Mexican drink that is produced by fermenting pineapple rind and peel. Fermentation generally takes a few days, after which the drink is then sweetened, often with brown sugar.
Tepache is traditionally enjoyed cold, often with powdered cinnamon as a seasoning. Beer may be added to the drink to create an alcoholic beverage. Without the beer, tepache tends to be very low in alcohol.
The drink ends up having a tart and sweet flavor profile. Even with the tartness, tepache is often easier to enjoy than kombucha and has a more desirable flavor. This, combined with how easy tepache is to prepare, makes the drink ideal for anyone wanting to make probiotics at home.
Boza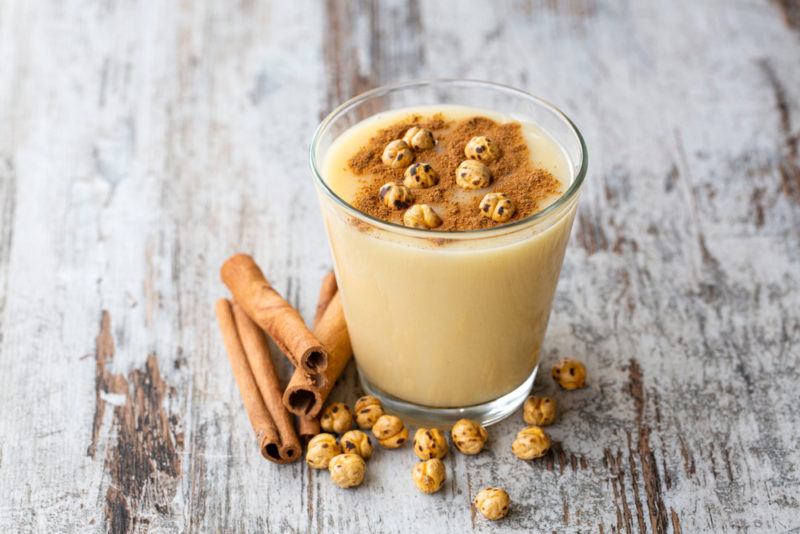 Boza is different again. It is a malt drink that relies on grains and yeast. Some versions use bulgur wheat, while others use maize or millet. The pick-me-up is especially popular in Turkey, although it can be found in other countries too.
The flavor of boza is somewhere between sweet and sour, which gives the drink a nice kick that often makes people come back for more. Interestingly, boza has a thick consistency. Because of this and the drink's flavor, boza is sometimes called a fermented milkshake.
Ginger Ale And Ginger Beer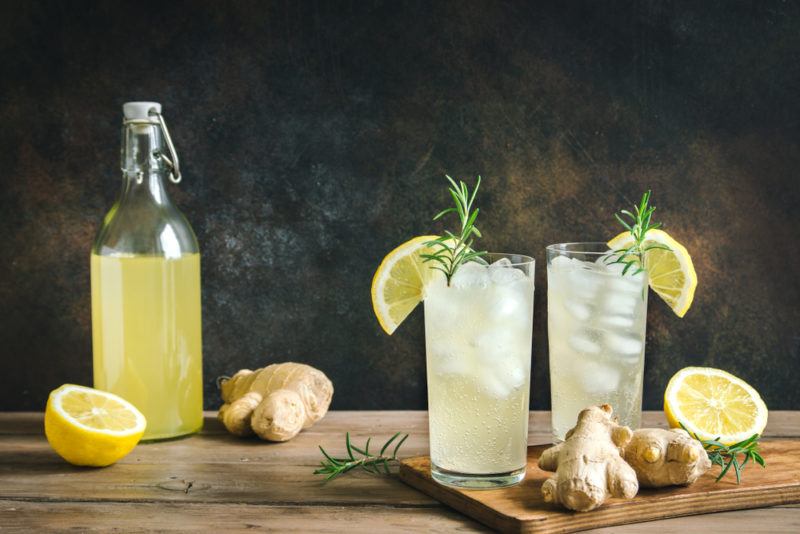 Ginger beer is traditionally a fermented drink. Ginger ale, on the other hand, can be fermented, but most versions aren't.
Most of the ginger beer and ginger ale that you find in grocery stores isn't fermented these days. These products often use additives too.
There are still some brewed ginger beer products out there, especially ones that are marketed as alcoholic ginger beer. You can brew ginger beer at home, using a homemade ginger bug. This ginger bug is created by fermenting ginger with sugar and water.
A yeast-based starter can be used instead to make fermented ginger beer, but this can produce a different flavor and texture compared to using ginger.
Probiotic Lemonade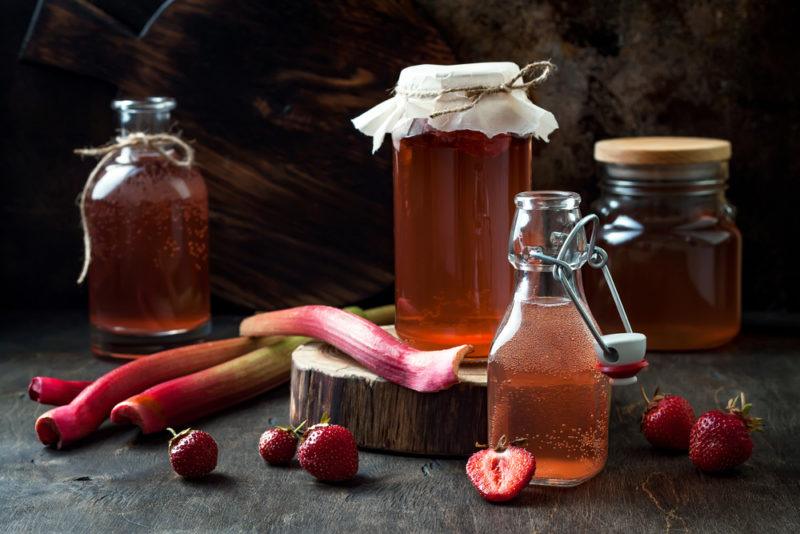 Probiotic lemonade is a modern drink that has become popular as interest in fermented foods has increased. One version comes from the site Wellness Mama and relies on whey to create the fermentation.
The author also mentions that a ginger bug or kombucha starter may be used instead of whey. However, each type of starter would create different results. The use of whey in this recipe is appealing anyway, as this allows you to make the lemonade without buying a specific starter.
Another recipe uses yeast as the fermentation agent.
Kvass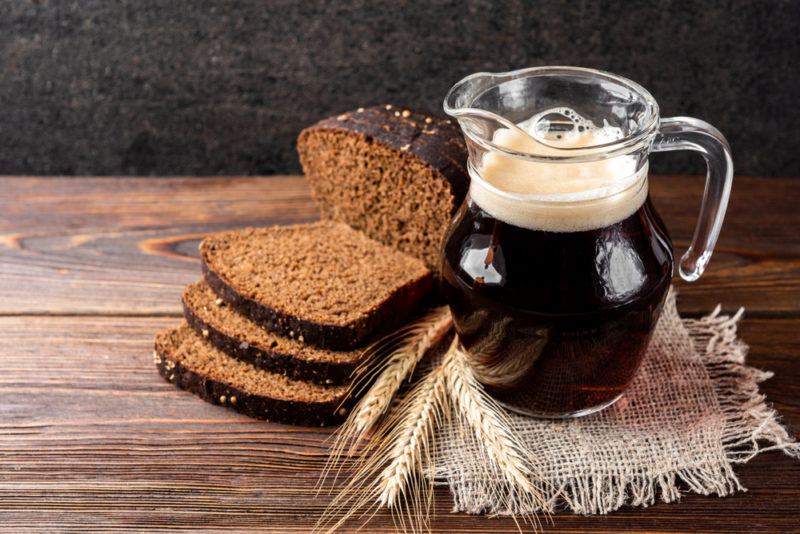 Kvass is unusual, as the probiotic drink is made by fermenting rye bread. Like kombucha, kvass generally has a low alcohol content, to the point that it is often classified non-alcoholic.
Historically, kvass was popular in Eastern European countries, including Russia. It saw a decline in popularity over time, as Americanized soft drinks made their way into the market. However, it is becoming more popular again, based on the idea that it is patriotic.
There are now commercially produced kvass products, with some being produced by Coca-Cola and PepsiCo. These come in different flavors, with some being sweeter and others being more sour.
As is often the case, homemade and small-batch versions of kvass are likely to contain fewer additives and may contain more probiotics as well compared to the commercial versions.
Sweet Potato Fly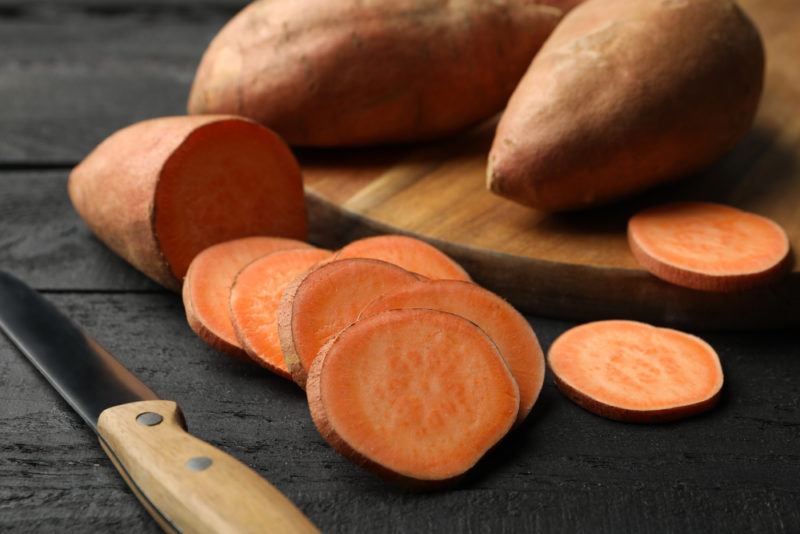 Sweet potato fly is unusual. Truly. The drink is bubbly and bright orange, with a distinct tanginess that is often found in fermented foods. The color comes from the sweet potatoes and you get some of the plant-based compounds that sweet potatoes offer as well.
The drink is commonly made using whey as a starter. You could try other starters too, such as a kefir starter or even a ginger bug. Some people also add some spices to the finished drink. Doing so can make it more interesting and balance out the flavor notes from fermentation.
On a side note, you can make sweet potato fly using purple sweet potatoes instead. The flavor should be similar, but there will be differences too, as purple sweet potatoes tend to have a richer flavor than their orange counterparts.
Lacto Fermented Soda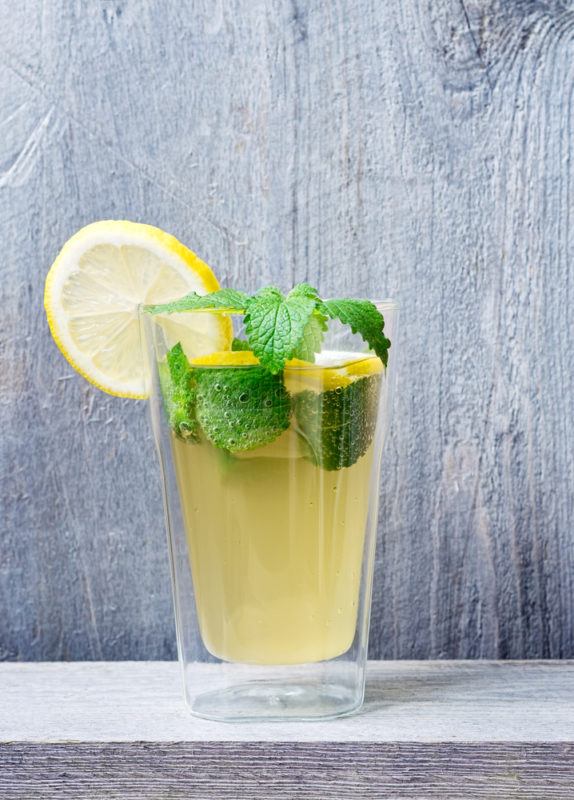 Lacto fermented soda is exactly what the name suggests. You're creating soda by fermenting with lacto bacteria. The process creates a drink with less sugar than regular soda, a drink that is also much better for your gut health.
When regular soda is made, the bubbles are added in through carbonation. Lacto fermented soda takes a more natural approach. This time, the bubbles are created from the fermentation process itself.
Recipes for fermented soda tend to be simple. Fruit, water, and sugar are the key ingredients, along with some type of starter. Whey is a popular starter culture. You can try other starter cultures too, especially if you need something that is dairy free.
Wine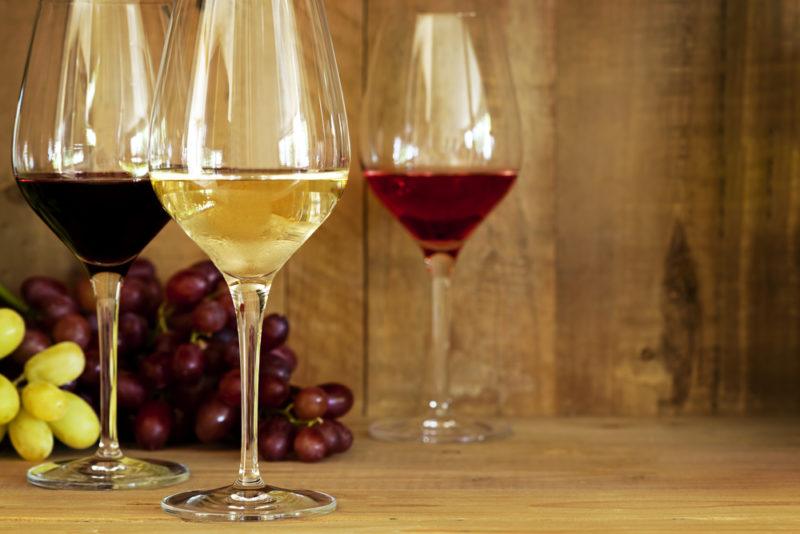 The drinks that we've highlighted so far tend to be traditionally low in alcohol content. While the alcohol content can sometimes be increased by more fermentation (and some homebrewers do so), only a subset of the drinks end up having notable alcohol levels.
The same can't be said for the next fermented drinks, starting with wine. Low alcohol versions of the drinks do exist, but most of the time, the alcohol content will be on the high side.
Interestingly, fermented alcoholic drinks are still a good source of probiotics. While this means that the drinks can potentially improve your gut bacterial, alcohol is a double-edged sword. After all, large amounts of alcohol are likely to harm your gut bacteria instead. The same is true for the sugar in wine and other alcoholic drinks.
Still, in moderation, alcohol can have some benefits. This is especially true for wine, which contains some notable phytonutrients too.
Wine itself scarcely needs an introduction. The drink is created from fermented grapes. There are many variants of wine out there, including red wine, white wine, rose, sparkling, still, and dessert. Countless styles of wine exist too, with some countries having specific laws to define particular wines.
With so many different wines out there, the whole field can seem overwhelming. Still, diversity is a good thing too, as this increases the odds that you'll find wine that you enjoy.
Beer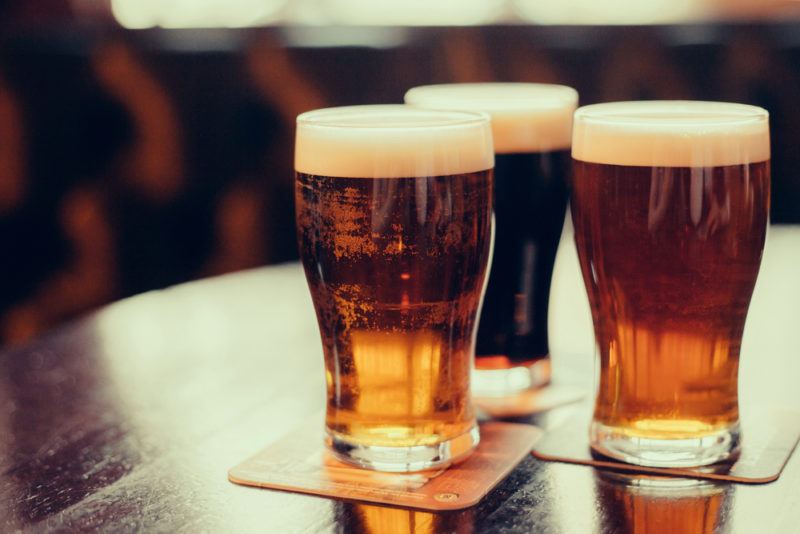 Beer is another ubiquitous drink, one of the oldest types of alcohol in the world. It is brewed from cereal grains and goes through fermentation. Modern beer tends to use hops, which add in an appealing flavor and help to preserve the beer. However, hops aren't essential and beer can be produced without them.
Just like with wine, there are many types of beer, with their own distinct flavors and styles. But, unlike wine, beer is relatively easy to brew at home. The process does take time to perfect, that's true, and you'll need the right equipment to get started. Still, many people enjoy beer brewing as a hobby.
If you're looking for probiotics, strong beer may be especially powerful. This type of beer often goes through two sets of fermentation and can include probiotic yeasts notable for their positive impact on your gut bacteria.
Some authors even suggest that strong beer can be just as good for you as more traditional sources of probiotics.
Rice Wine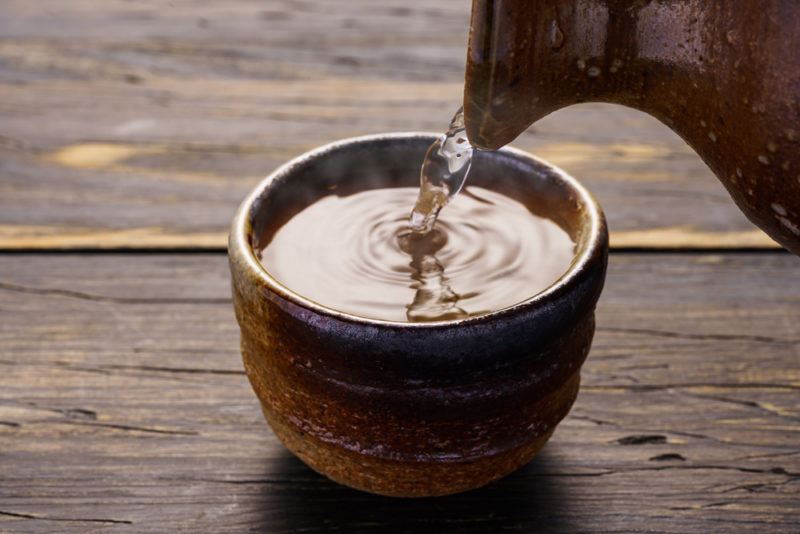 As the name implies, rice wine is fermented from rice. This type of wine is often used in cooking and is sometimes served with meals as well. The alcohol content ranges from 18% to 25%, so rice wine is usually a little stronger than conventional wine.
For the uninitiated, rice wine has an unusual flavor. It carries vinegary and caramel-like tones, along with spicy elements. Of course, the character varies from one type to the next.
Sake and mirin are two well-known versions. Sake is also known as Japanese rice wine and is often served ceremoniously. While mirin is similar in some ways, it tends to have less alcohol and more sugar. This type of rice wine is especially prevalent in cooking.
Makgeolli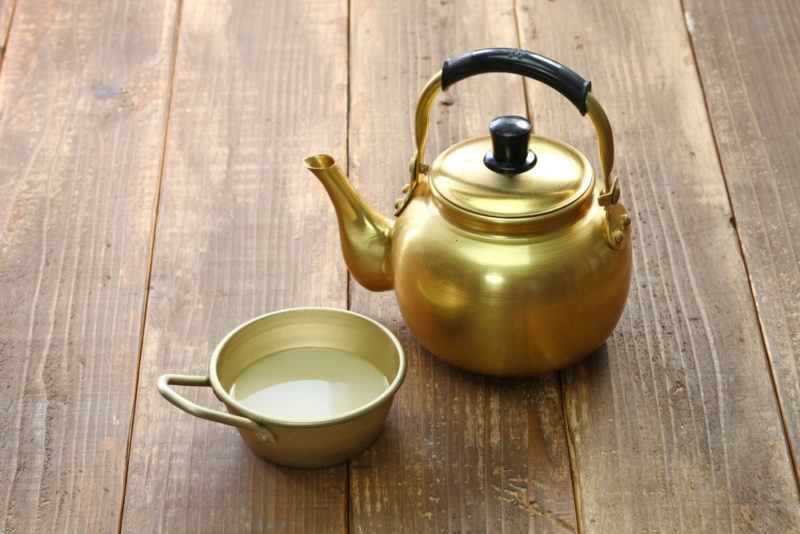 Makgeolli also goes by the name makkoli and is a type of Korean rice wine. The alcohol content is low indeed, typically ranging from 6% to 9% APV.
When made locally in Korea, makgeolli tends to be unpasteurized, which allows the wine to mature in the bottle. This is good news for gut health, as the lack of pasteurization preserves the probiotics in the drink.
However, unpasteurized makgeolli has a short shelf life. Products made for export tend to be pasteurized to get around this problem. Doing so removes the probiotics and also alters the flavor of the finished drink.
Cider

Cider has a broad definition in the United States. The term can refer to a sweet drink that is similar to apple juice, or to an alcoholic drink that is created from fermented apples or pears.
The alcoholic version is what we're focusing on here. This will sometimes be called hard cider, but in other places, the word cider refers to the alcoholic version (just to make things confusing).
The alcohol content of cider is similar to beer, ranging from around 4.5% to 10% ABV. While apples or pears are the most common base ingredients for cider, cider can be made from other fruits as well, including peaches, plums, and berries.
Cider tends to be sweet and doesn't have the sharp flavors that are often found in beer. This can make it an easier drink to enjoy.
Mead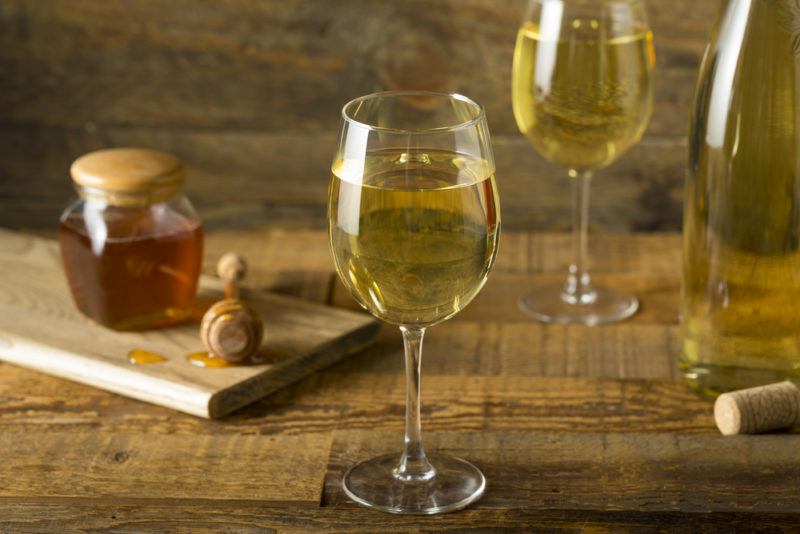 Mead is a classic alcoholic fermented drink. It was popular in ancient times, although it is much more obscure these days. Mead also goes by the name honey wine, as it is created through fermentation with honey, yeast, and water.
The main feature that defines mead is simply that honey is the source of the sugar for fermenting. Because of this, mead can come in countless styles, with the alcohol content ranging from roughly 3.5% ABV up to 20% and beyond.
Mead is sometimes called honey wine, while at other times, honey wine and mead are two distinct drinks. And, if you want to get technical about it, mead cannot be wine, as wine is created from fermented fruit. You might find fruit added to mead, but fermenting fruit is not part of the production process.
Pulque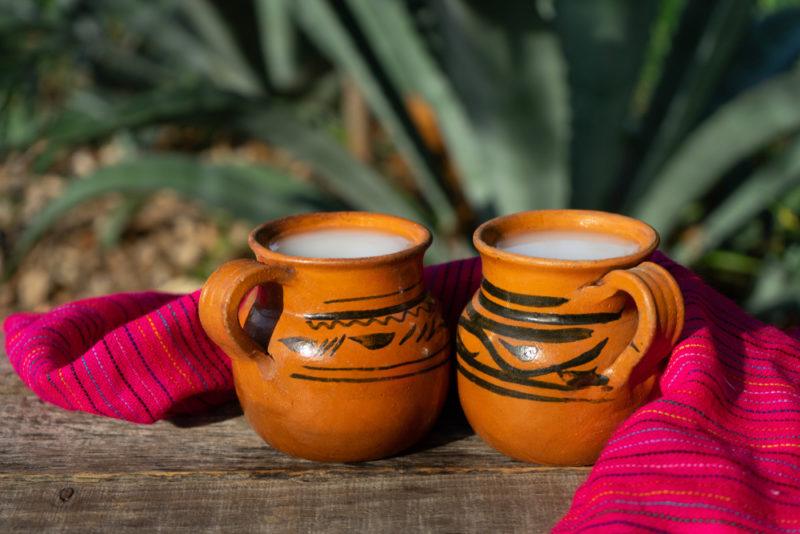 Pulque is a more obscure alcoholic drink, one that you probably haven't heard of. It is produced in Mexico, is roughly the color of yeast and has a sour flavor.
Perhaps the most unusual thing is the texture. Pulque is viscous, so it has a thick texture, which can seem strange the first time that you try it.
Pulque is made by fermenting the sap of some agave plants. This gives it similar but different origins to mezcal and tequila, as these are both created from the cooked heart of some types of agave plants.
Chhaang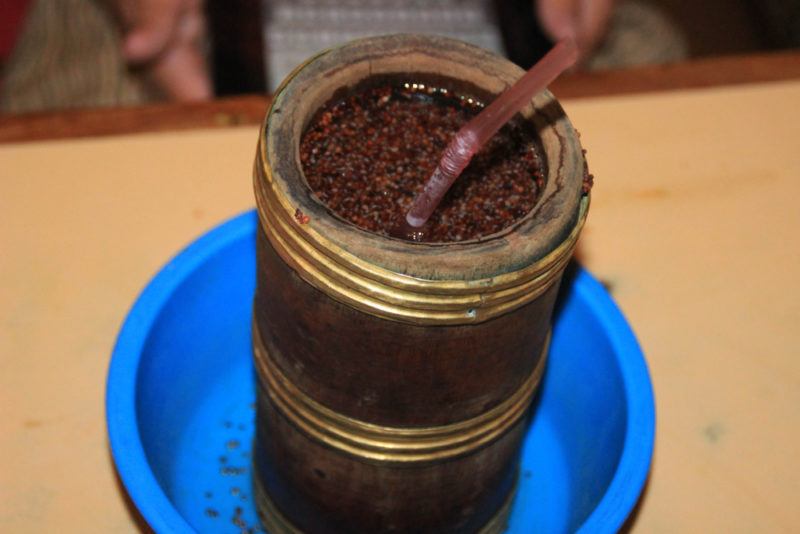 Chhaang also goes by the name chang. It is an alcoholic drink from Nepal and Tibet that can also be found in neighboring areas. Unusually, chhaang can be consumed hot or at room temperature, but is rarely chilled.
The drink has similarities to beer, as it is fermented using barley, millet, or sometimes rice grains. Some versions are pressed rather than strained to create a cloudy drink, while others will be filtered instead.
Chhaang ends up being a warming drink with relatively low alcohol content. It's easy to see why chhaang is so comforting when the weather is cold, something that can't be said for beer.
Darassun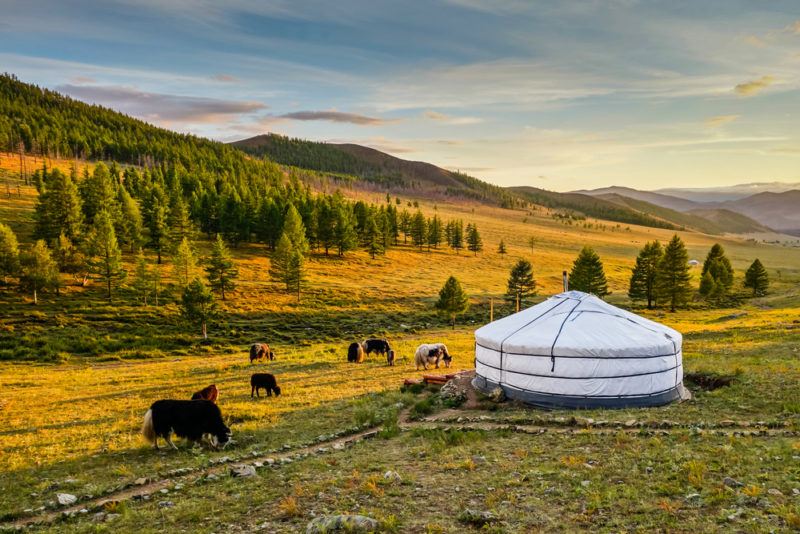 Darassun is more obscure than many items on this list, but it is still popular in some areas. The drink comes from Mongolia and is created through millet and rice fermentation. Darassun ends up being alcoholic, although there aren't many details about the alcohol concentration.
The drink can also be modified in various ways, like by adding in extra color or using herbs during fermentation.
Sima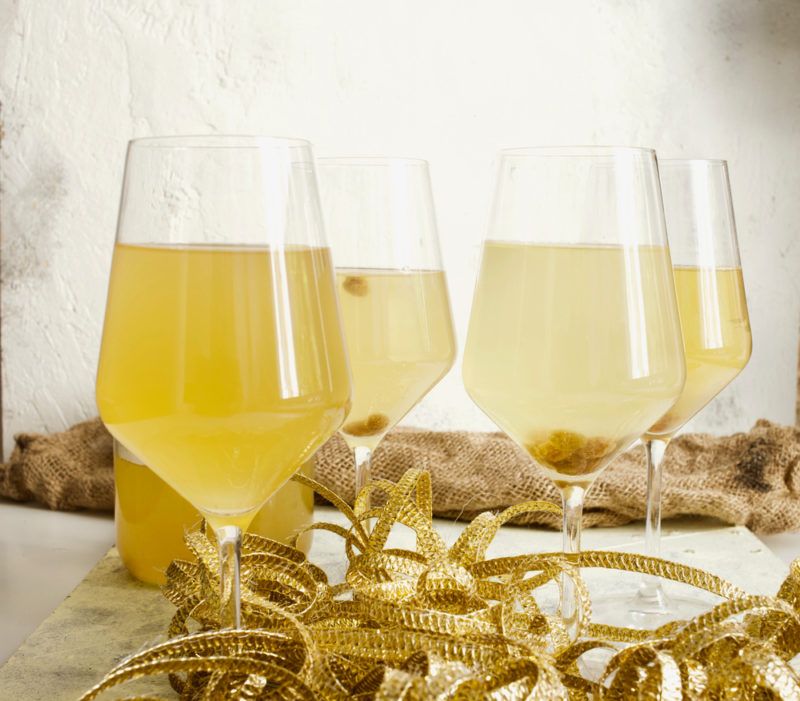 Sima comes from Finland and this fermented drink is a type of mead. The drink is traditionally made by fermenting honey and water, although in modern times, other types of sugar or syrup are often used instead.
Fermentation is short, which keeps the alcohol content of the drink low. The flavor and low alcohol content of the drink make it a refreshing choice for summer.