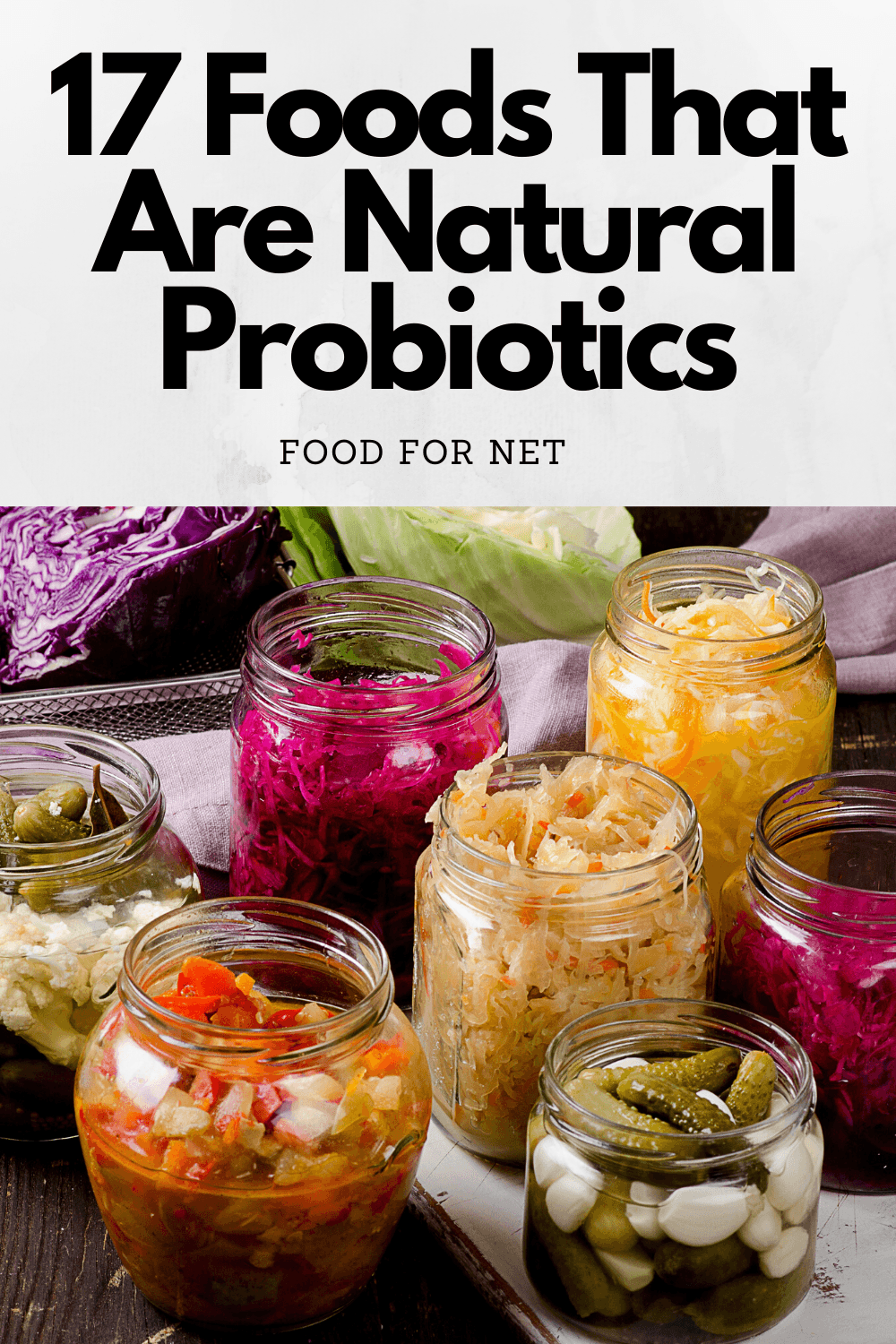 The term probiotics refers to beneficial bacteria and yeasts, ones that help our bodies. Getting more probiotics in our diet is thought to offer benefits, like a better immune system and even less depression. While you can get probiotic supplements, there are also many foods that are natural probiotics.
Getting your probiotics from food just makes sense. Doing so is much cheaper than buying probiotic supplements.
Besides, many of the foods on this list taste really good. Others might take a bit of time to get used to. Still, it's worth experimenting with different probiotic foods – as the probiotic strains won't always be the same.
Natural Probiotic Foods
Yogurt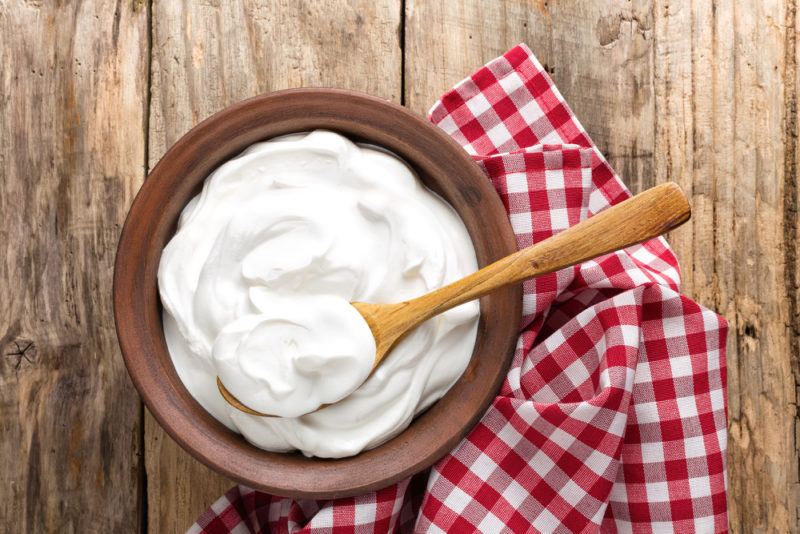 Yogurt is one of the most obvious sources of probiotics and there are plenty of brands to choose from. Some even focus on probiotics, often highlighting the specific strains that were used.
The process of making yogurt always involves using live cultures, but this doesn't mean that all yogurts will contain useful probiotics. In fact, the initial probiotics used in making the yogurt are often destroyed during pasteurization.
Many brands do add probiotics back into their yogurt. You'll need to check ingredients labels to make sure that you're getting live cultures.
It's best to focus on yogurt that is low in sugar (preferably unflavored) as this will offer the most health benefits. You can always use fruit and other natural ingredients to add in flavorings.
Just be aware that the probiotic content of yogurt is relatively low compared to some other sources of probiotics. This may not be a problem if you eat yogurt frequently. On the other hand, if you only have it occasionally, another source of probiotics may be better.
Kefir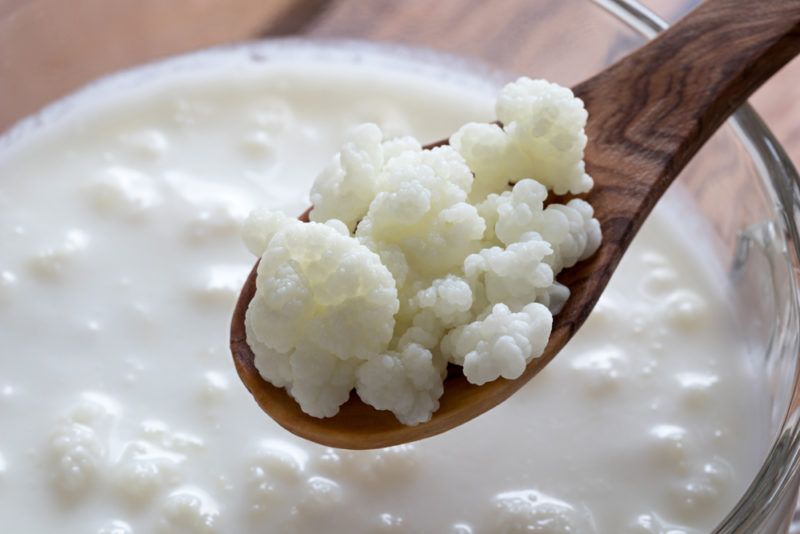 Kefir is a fermented milk drink. You can find it at some stores or make it yourself by using kefir grains (which contain bacterial colonies).
The bacteria convert lactose from the milk into lactic acid, creating a sour flavor that is similar to yogurt. Kefir isn't as thick as yogurt, so you end up with something that is a little bit like drinking yogurt.
While kefir is normally made with cow milk (or occasionally goat milk), it can be made using other types of liquid too, like coconut milk, coconut water and even just water. Each type of kefir will have its own nutritional profile, but they all offer probiotics.
Kombucha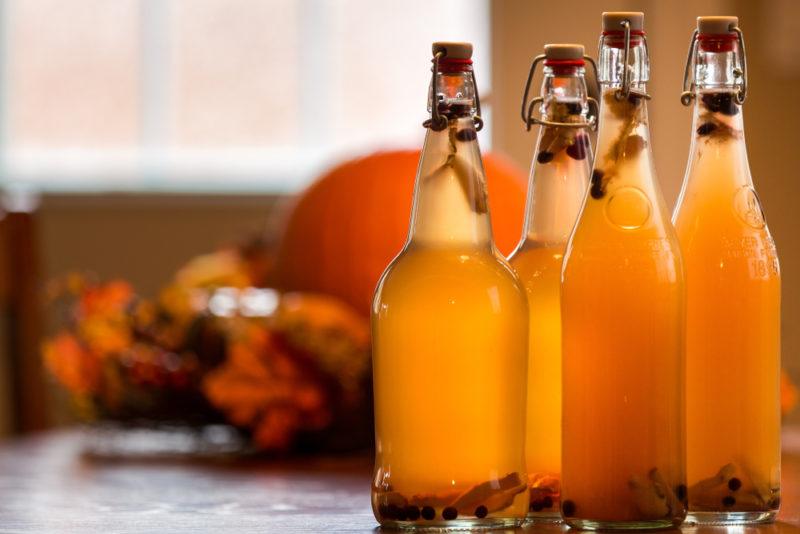 Kombucha has become an incredibly popular probiotic drink, one that many people brew at home. It is generally made by fermenting sweet tea with a culture that includes bacteria and yeast (called a scoby).
The end result is a slightly bubbly fermented drink that contains a little alcohol (less than 0.5%). Other ingredients can be added to change the final flavor or nutrient profile of the kombucha, such as fruit juice, chia seeds or spices.
The final taste of the kombucha can be influenced by other factors too, such as the tea that you choose, the brewing time and whether or not the tea includes caffeine.
There are now many brands of commercial kombucha too. These tend to be more expensive than making the drink at home, but they're still very popular.
Pickles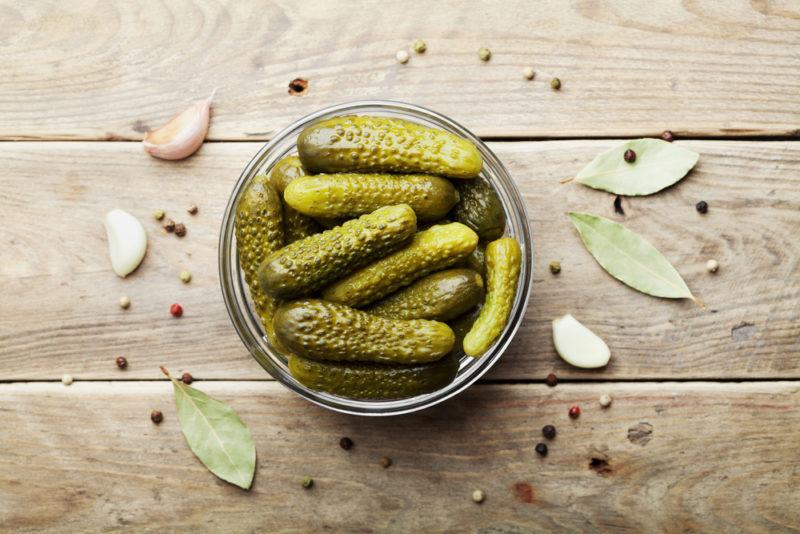 Pickles are made by pickling cucumbers and leaving them to ferment, so they naturally contain probiotics.
Pickles can be one of the easiest ways to make your own probiotic-containing food, as you don't need any starting bacterial or yeast colonies. Cucumbers already have lactic acid bacteria of their own, so little effort is needed on your part.
The one limitation is that pickles tend to be high in sodium (you are pickling the cucumbers in salt, after all). Using vinegar instead isn't effective either, as pickles made in this way won't contain probiotics.
Acidophilus Milk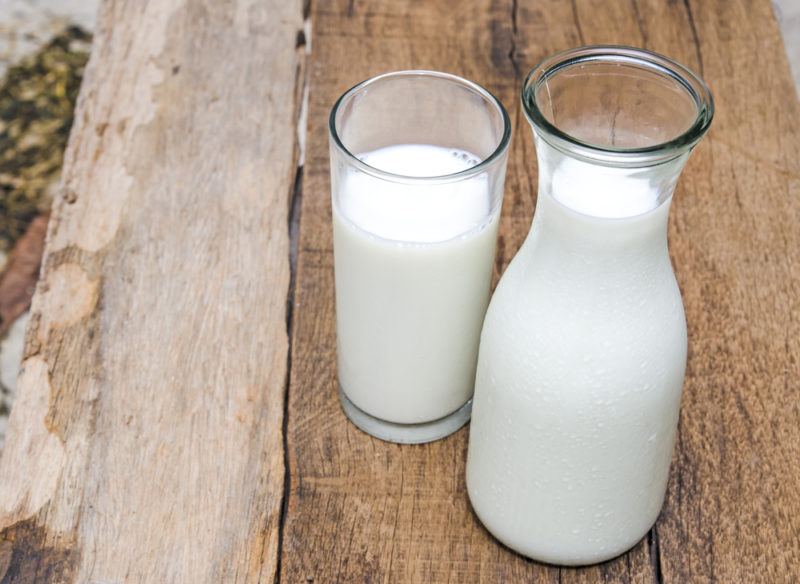 Acidophilus milk is simply regular milk, where the bacterial strain Lactobacillus acidophilus has been intentionally added. Lactobacillus is a common probiotic species, one that has been linked to some health benefits.
This milk isn't as common as other probiotic choices. Still, it may become more popular in the future, as you can use acidophilus milk just like you would any regular type of milk.
Kimchi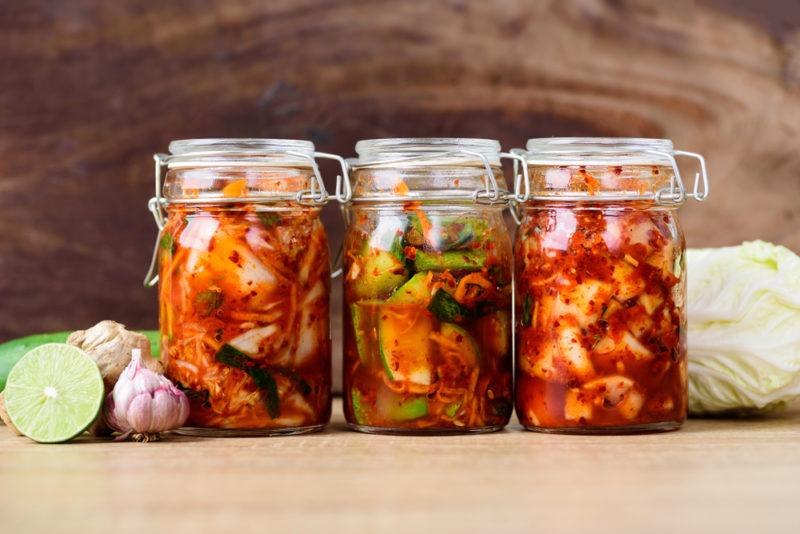 Kimchi is a Korean fermented vegetable dish. Most versions are made using cabbage, along with added ingredients like red pepper, salt, radish and garlic. The dish is often served as a vegetable side to meals. It also acts as a good way to preserve vegetables for winter months.
There are countless variations on kimchi. These use different combinations of vegetables and have their own distinctive flavors.
Flavorwise, kimchi includes spicy, sour and umami notes. As with other fermented foods, the flavor balance can be changed by carefully choosing the ingredients used and the fermentation time.
Brine Cured Olives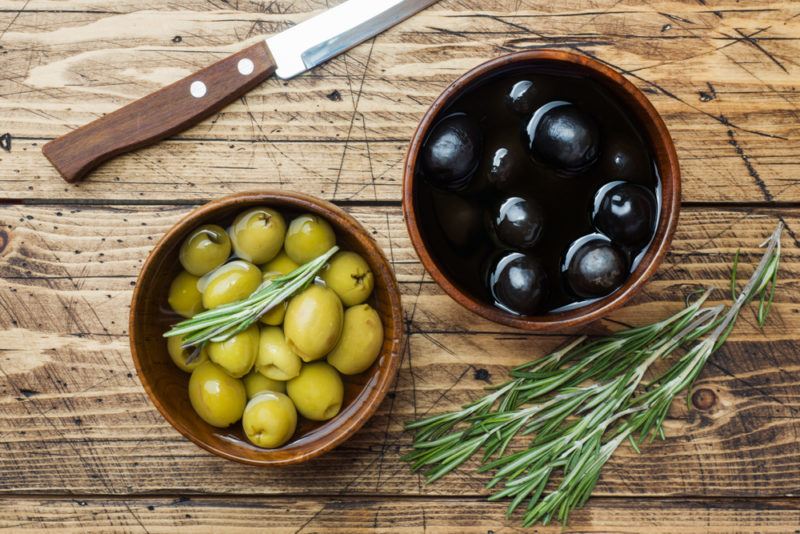 Olives don't often feature in lists of fermented foods, but they are cured and fermented in brine. This makes them a good source of probiotics. Olives offer a range of important plant-based nutrients as well.
The different types of olives all have their own nutrient composition, so it's worth trying a variety of olives rather than sticking to a single type.
Just be aware that brine cured olives tend to be salty. You may need to cut down your salt intake elsewhere if you plan on eating olives regularly.
Traditional Buttermilk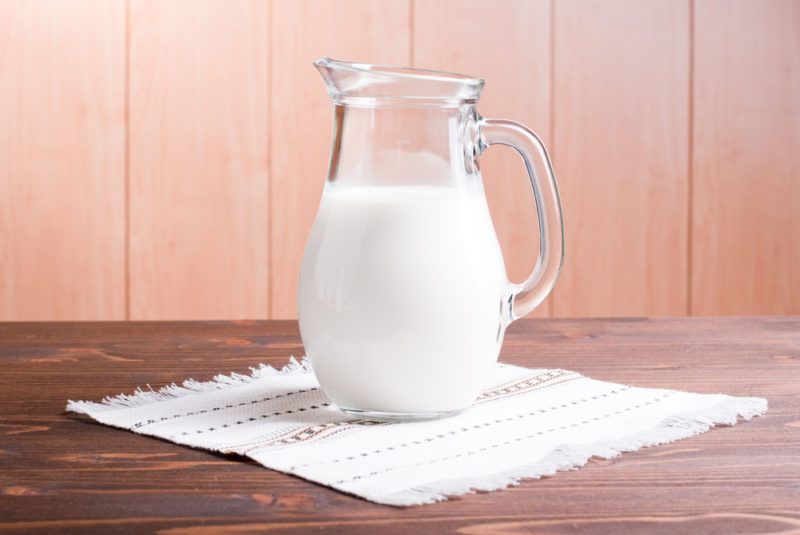 The term buttermilk has many meanings, but traditional buttermilk is the liquid that remains after making butter. This version of buttermilk is rich in probiotics.
However, you won't normally find this type of buttermilk in the grocery store. Cultured buttermilk is much more common in that environment – and cultured buttermilk isn't a source of probiotics.
Tempeh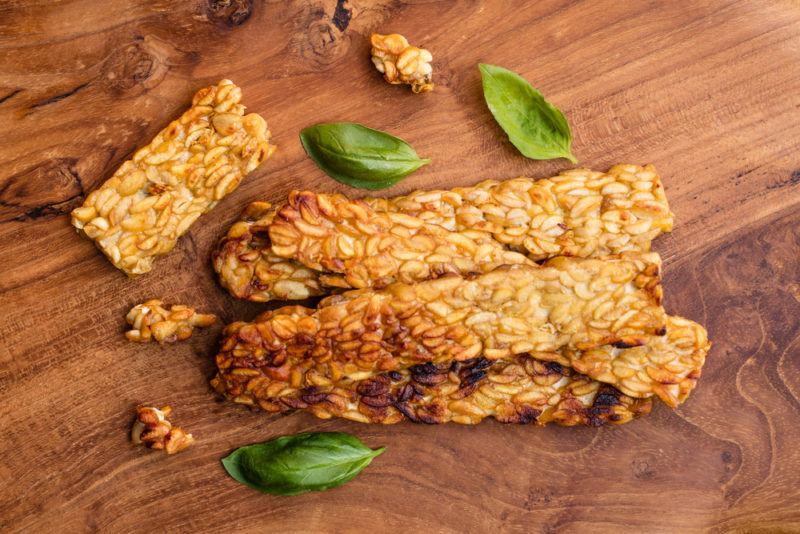 Tempeh is a popular choice in vegan dishes, as it is made from soy that has fermented and cooked. It ends up having a nutty flavor, which can combine well with plenty of meals.
Tempeh also works well if you're looking for a source of protein and fiber.
The way tempeh is made gives it a very different texture and flavor to tofu. This makes it ideal as a tofu alternative (one that happens to contain probiotics!).
Kvass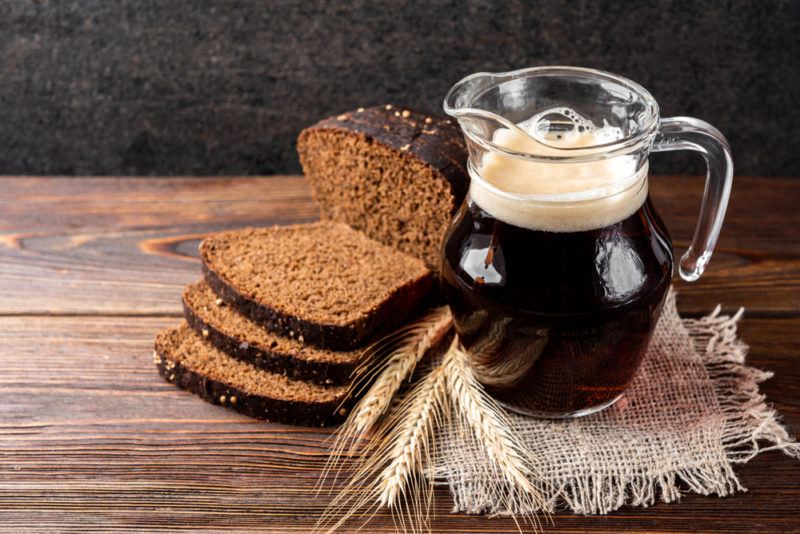 Kvass is an unusual fermented drink, as it is generally made from rye bread. The bread is the main reason that kvass often has a very dark color. You'll mostly find kvass in Russia, but it is becoming popular in other parts of the world too.
Like kombucha, kvass has a low alcohol content (typically between 0.5% and 1%). The drink can be flavored too, typically with fruits or herbs.
Kvass tends to be a combination of sweet and bitter. Some versions of the drink focus on the sweet aspect more strongly, in which case the bitterness may be almost unnoticeable.
Miso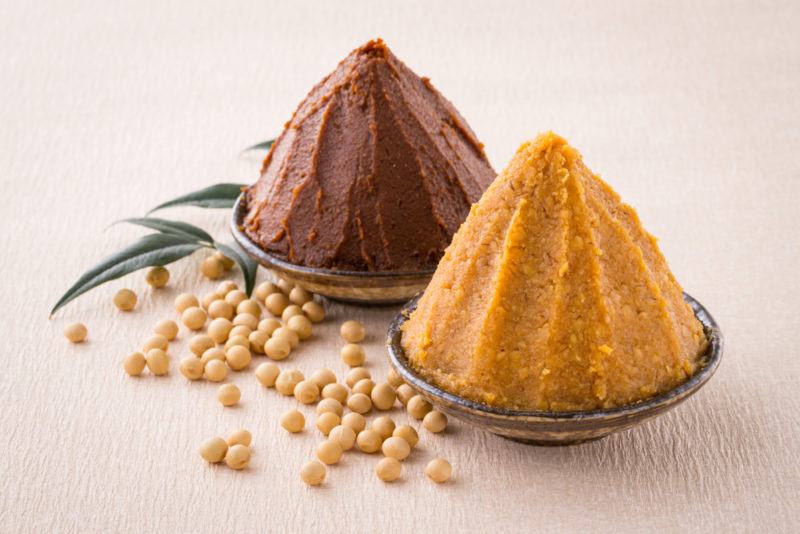 Miso paste is another probiotic that comes from fermented soy. You'll commonly see it in Asian and Japanese meals, where miso provides a umami or salty flavor.
Miso is the star ingredient of the dish miso soup, which is a perfect place to get started with the paste.
There are many types of miso to choose from. These can vary in their color, flavor and texture, so they'll produce different results when used as an ingredient too.
The most noticeable differences are between light miso and dark miso. Light miso tends to be sweeter and is fermented for a shorter period of time. Dark miso often contains more soybeans, is fermented for longer and ends up with a much stronger flavor.
Cottage Cheese

Cottage cheese is a great probiotic choice for anyone who wants more 'conventional' flavors (unlike the next entry in this list, natto). As an added bonus, cottage cheese is versatile. You can use it in a variety of sweet and savory dishes.
Cottage cheese is also a good source of protein. This is why you'll commonly see it included in various snacks.
Just make sure to check the ingredients label carefully. Some cottage cheese brands may not contain probiotics, while others could add in other ingredients, like sugar.
Natto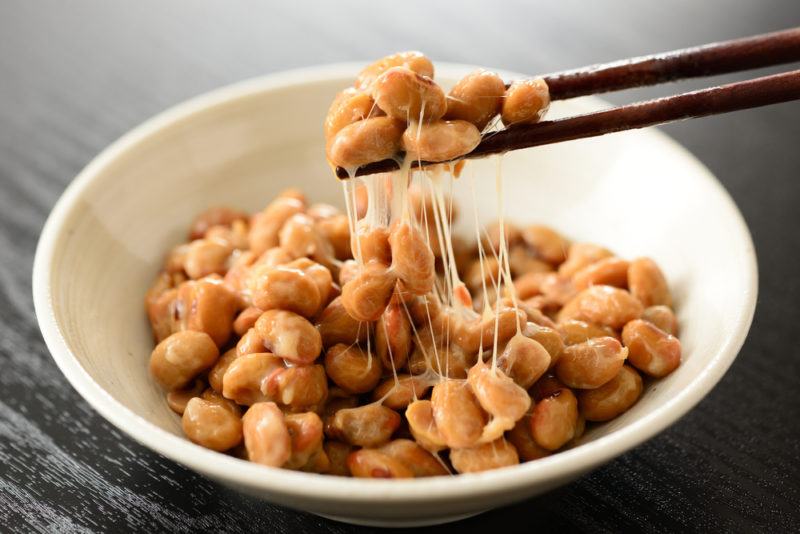 There's no getting around it. Natto looks gross. The dish has a noticeable slimy texture and unusual flavor too, which doesn't make it very appetizing.
Despite these challenges, natto is a popular Japanese food, one that is often served for breakfast with rice.
Natto is made using fermented soy beans, making it a good choice for anyone who doesn't eat dairy. The dish has nutritional benefits too, as it is high in vitamin K2.
Apple Cider Vinegar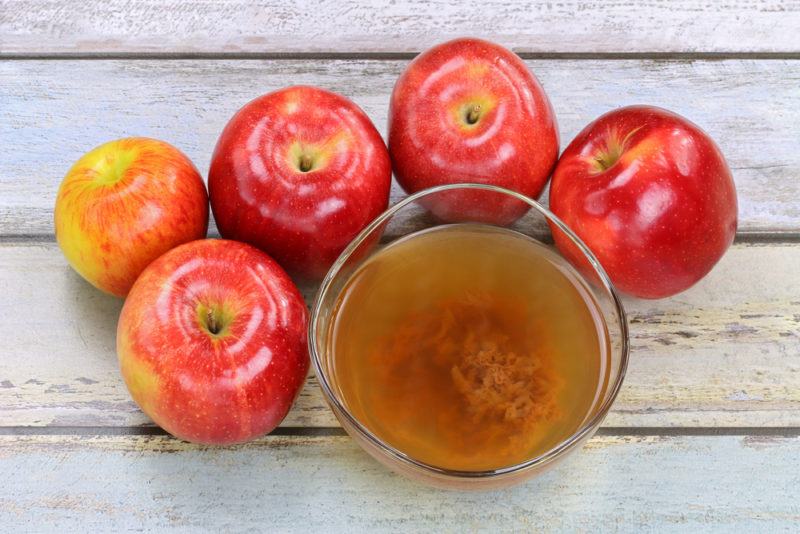 Apple cider vinegar does contain probiotics, especially if you're consuming the 'mother' along with the rest of the vinegar.
While apple cider vinegar tends to be popular, it's important to be careful with it too. We are talking about vinegar after all, which can play havoc on people who have sensitive stomachs.
This generally means that you should be using the vinegar as an ingredient or diluted, rather than drinking apple cider vinegar straight as a shot.
Raw Milk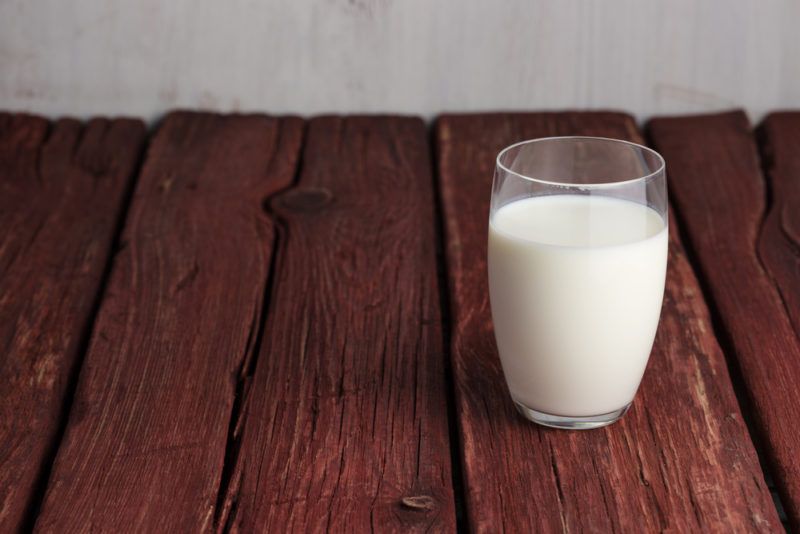 Raw milk is controversial. As the name suggests, the milk hasn't been pasteurized, with many people suggesting that it is 'as nature intended'.
The lack of processing means that raw milk can contain more nutrients than store-bought milk. The probiotic content might be higher too, especially as milk manufacturers don't generally add probiotics back after heat treatment.
Still, milk is pasteurized to protect human health. The heat treatment kills off dangerous bacteria. Because raw milk isn't pasteurized, there is a risk that you could get sick from drinking it.
Sauerkraut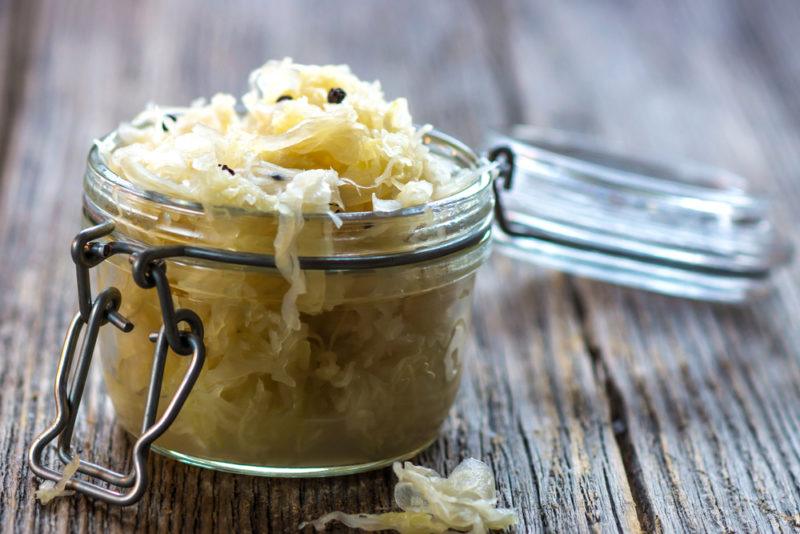 In case you don't already know, sauerkraut is fermented cabbage. It is made in a similar way to pickled cucumbers and is something that you can easily make at home.
Sauerkraut does literally taste like sour cooked cabbage, although good sauerkraut will have other flavor notes as well. You can also find Bavarian sauerkraut. This tends to have a milder flavor and is even a little sweeter.
Sauerkraut is a great way to get more probiotics in your diet, as it can be eaten warm or cold, on its own or as part of a meal.
Aged Soft Cheeses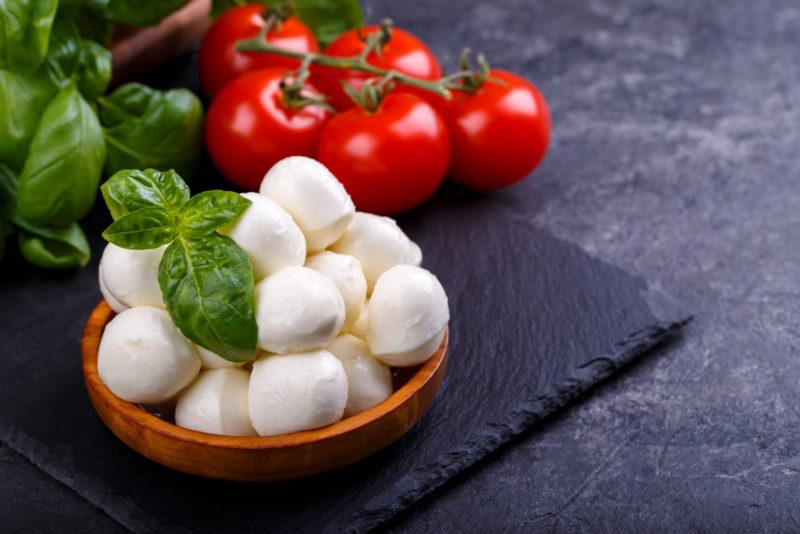 You can find probiotics in some types of cheese, but not in others. It all depends on whether the bacteria can tolerate the aging process.
Types of cheese to look out for include cheddar, mozzarella, gouda, Gruyère and cottage cheese. The product label will often tell you whether there are live cultures present.
You can also look out for cheese shops that sell raw cheese. Most raw cheese should contain live probiotics – and the shop owner may be able to steer you in the right direction.