If you read my blog, then it's no secret that I'm a huge fan of monthly food clubs, and a sucker for specialty cheeses. So, I took it upon myself to list the best cheese of the month clubs, and divide them by category so you can find the one that fits you best.
In short, there are three types of clubs.
Cheese-Only Clubs
Cheese & Wine Clubs
Cheese & Food Clubs
My favorites are always the cheese-only clubs because you tend to get more cheese, and a greater variety of cheese. In fact this is my all-time favorite club because you get the "rare" stuff which is harder to get a hold of, and impossible to find in your local grocery store.

Cheese-only clubs are are generally cheaper as well, ranging from about $40 to $70 depending on the amount and origin of the cheese. Once you add food and wine, the price jumps, and you get less cheese.
Many of these food & wine pairing clubs do a really good job of creating a "tasting experience" in a box. Personally, I like to do the research myself. You can also check out red wine or white wine of the month clubs to do your own pairing.
Don't see your favorite cheese of the month club listed on this page? Have a review you want to share? Be sure to leave a comment at the bottom!
Cheese Of The Month Clubs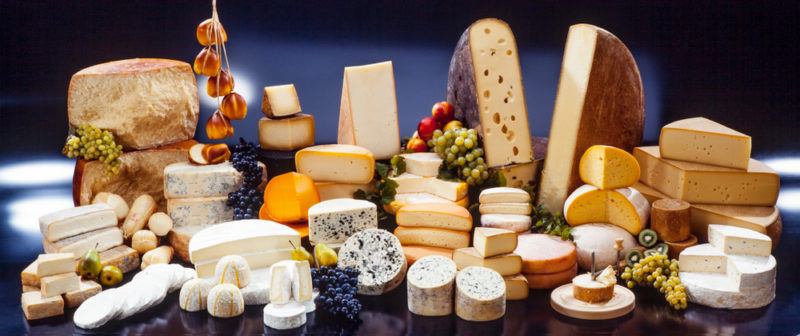 Below all the clubs, I also included some of my favorite wine, cheese, and charcuterie gift baskets. These make great one-time gifts, and many will have a specific theme for the cheese-lover in your life.
Cheese Only Subscriptions
NEW! The Rare Cheese Club

Just added to the line up awesome clubs at MonthlyClubs.com , the Rare Cheese Club is something truly unique. As a cheese lover, this club speaks to my heart.
Careful though! For better or for worse, my heart desires stinky cheese. My favorite styles of cheese are strong, bold, and unique.
So if you "like cheese" and want to get some fun, traditional, quality cheeses from around the US and world, then this club is not for you (pick the next one on this list…it's the same company).
But if you really want to think about what you're tasting, and expand your horizons, the Rare Cheese club is where it's at.
Monthly Clubs Gourmet Cheese of the Month

If you just want cheese delivered, then this club from MonthlyClubs.com has to be one of the best choices. I should know, as this is a club I tried out myself. What I loved the most were the cheeses themselves. The company does an amazing job at selecting different types of cheeses, including ones that are high-quality and some that are also aged.
The club costs $34.95 per month, along with $14 shipping and handling. That brings the total cost up to almost $50 a month, which is on the high side. But, there are discounts if you enroll for 4, 6 or 12 months.
For this fee, you get 3 half-pound servings of cheese each month. These are all artisan cheeses and come with interesting extra information about the cheese itself and the cheesemaker, along with tasting and pairing notes.
There are a few other cool things. First, you can see all of the past selections on their site. This gives you a clear idea about the types of cheese that are offered and what you're going to get.
The minimum period for this club is 2 months. That's better than many of the other options. This is perfect if you're unsure about joining a cheese club. You can simply try it for a couple of months and see if it works for you.
And, of course, you can pair this with other memberships. For example, beer often pairs well with cheese and beer of the month clubs can be fun as well. If you're willing to put the money in, you could try both at the same time.
Amazing Clubs Cheese of the Month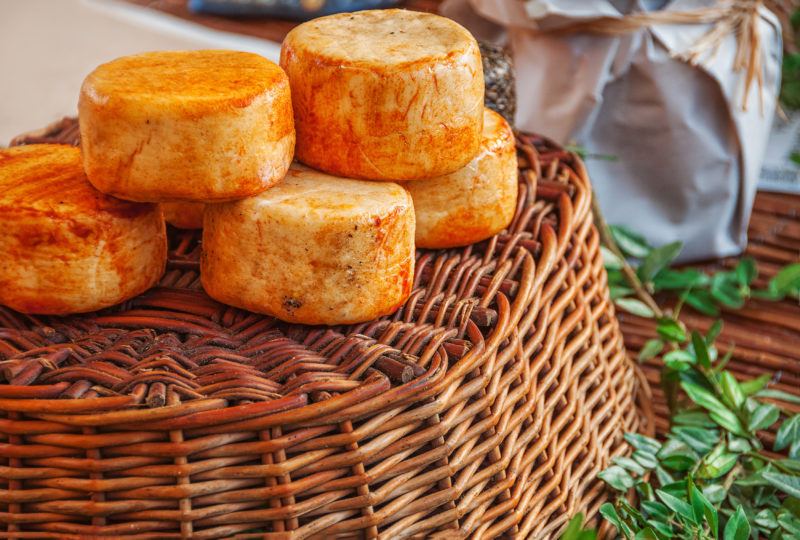 The Cheese of the Month Club from Amazing Clubs is an interesting place to get started – and it's a club that I've tried myself as well. The subscription starts out at $44.95 per month (3-month minimum) and the costs decrease slightly if you order for 6 months or more.
With this club, you get 3 half-pound servings of artisanal cheese each month, which tends to be the most common pattern. The company focuses on high-quality products, with some of the cheeses being unusual. So, you're not just getting what you can buy at any old store. If you want an indication, the site does list their previous selections.
I thoroughly enjoyed this club and most of the cheeses that I received. I wasn't fond of all of them. But, figuring that out is part of the point.
iGourmet Monthly Clubs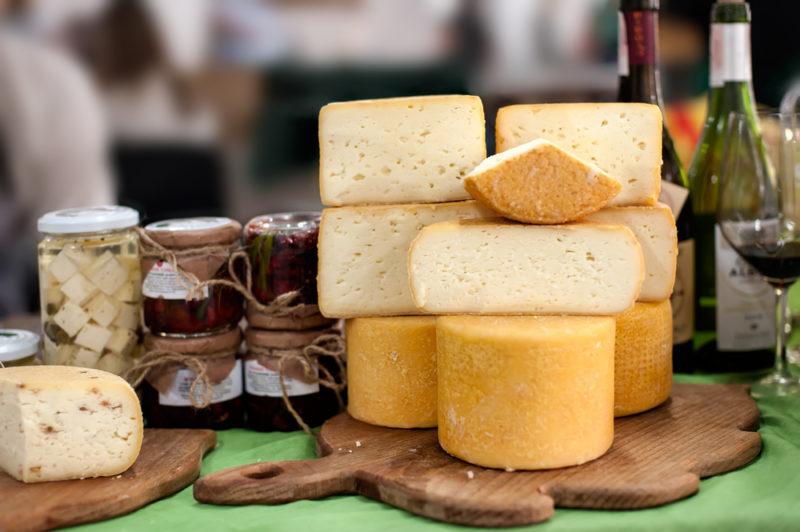 Another option is the monthly clubs from iGourmet. This site offers many gourmet food of the month clubs, including various cheese options. These individual clubs are more specific than most and work well if you like particular types of cheeses.
If you're just looking for cheese, the main options are Italian, International or Platinum. All of these come with a newsletter that offers information about the various cheeses. They also have a 3-month minimum and you need to pay for 3, 6 or 12 months up-front.
As the name suggests, the Italian Cheese Club focuses on cheese from Italy. You receive 3 different kinds of cheese each month, which are roughly 8 ounces in size. This club averages out to $39.99 per month.
The International Cheese Club offers 3 half-pound cuts of cheese for $39.99 a month. In this case, the cheeses may be from anywhere in the world.
Finally, the Platinum Club focuses on high-quality cheese. As such, the individual cheeses tend to be rarer and more unique. With this club, you get 3 half-pound pieces of cheese for $59.99 per month. This makes it a great club if you truly love your cheese but it isn't the best choice for beginners.
There are also some connoisseur clubs that offer a range of products each month. These don't focus on cheese specifically but you might still get cheese in them from time-to-time.
Clubs Galore Cheese Club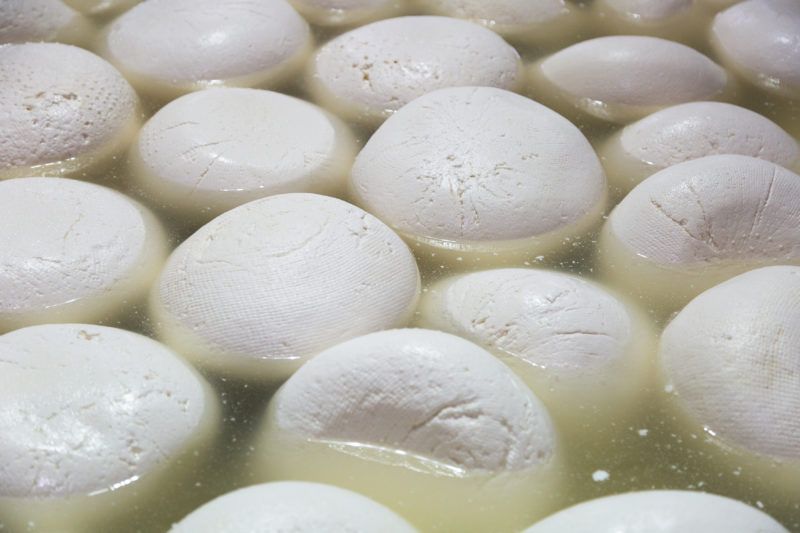 At face value, Clubs Galore doesn't look especially appealing. Again, the main problem is the website, which seems to have been designed in the 90s. Another thing is that the site just isn't popular. Many reviews say that people don't receive what they order and get little to no customer support from the club.
Pricewise, Clubs Galore costs $45.99 per month with a minimum period of three months. That price gives you three pieces of cheese.
In terms of cost and product, Clubs Galore is roughly on par with the both Amazing Clubs and Monthly Clubs. This means there's simply no reason to take a risk with this club. You're better off investing in one that is likely to live up to its claims.
Flying Noodle Cheese of the Month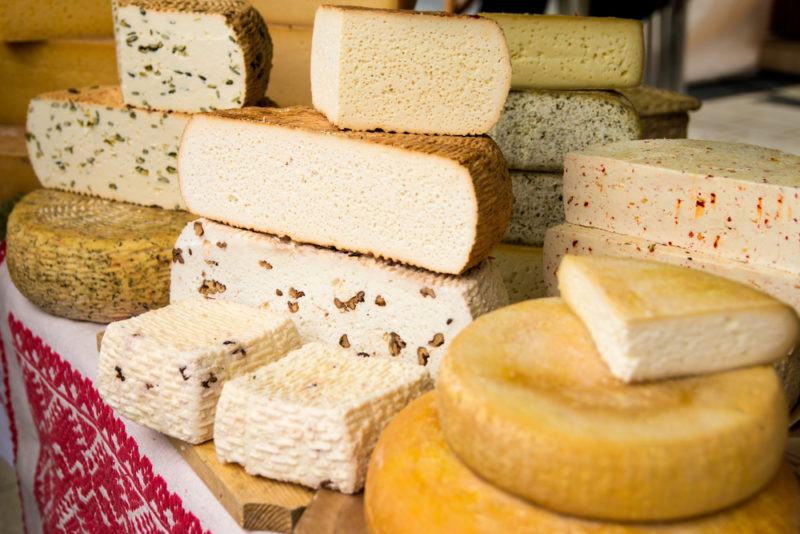 For the most part, the Cheese Club from Flying Noodle is the same as what Amazing Clubs offers. In fact, the two sites even use the same cost breakdown and stock image. This means the two clubs probably come from the same place and are likely to offer the same cheeses as each other.
As for what you get, the club averages out at $44.95 a month with free shipping. Each month you get 3 pieces of cheese, roughly half a pound each. There is also a 3-month minimum, meaning you must pay around $135 up-front to get started.
Zingermans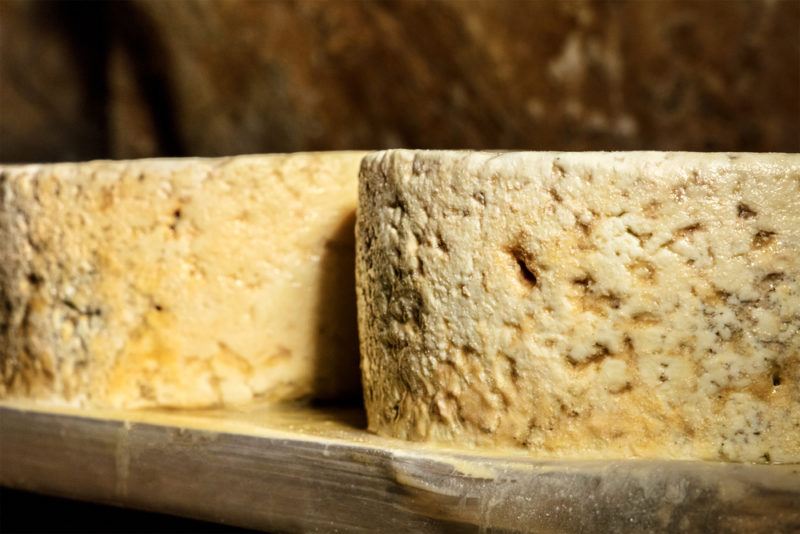 Zingermans is a mail order company that offers a variety of food products, including some clubs. For each club, the site offers information about what cheeses you get every month and you do get notes, serving suggestions and stories about the products when you receive them.
The first of the options is the Artisan Cheese club, which runs for either 3 or 6 months, at around $65 to $67 per month. Once again, you receive 3 cheeses per month and half a pound of each. With this club, each month offers cheese from a different part of the world, with the first 3 being Italy, France and Spain.
The second option is their American Cheese club, which just focuses on American cheese. This one is a 4-month club but you only get 2 cheeses each month. Even with that, the average cost is $50 per month, which is fairly high for what you're getting. Nevertheless, it could be a good choice if you want themed selections, rather than a complete surprise every month.
Murray's Cheese of the Month Club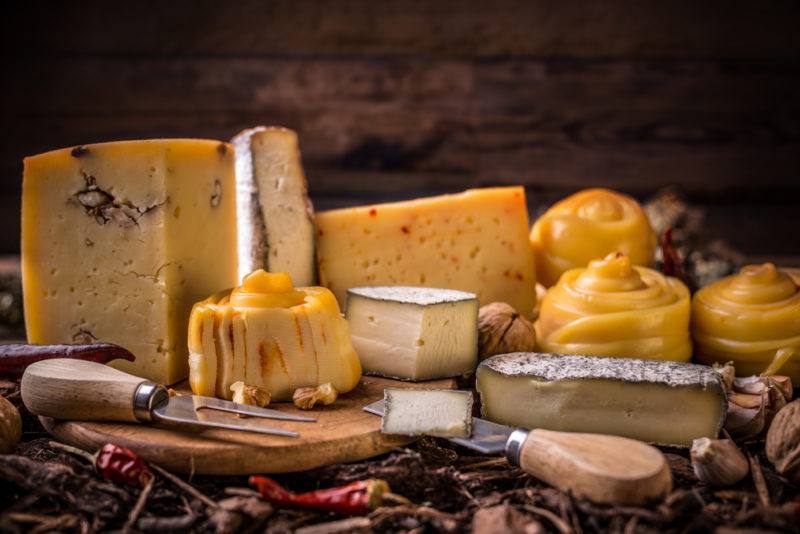 The cheese club from Murray's Cheese is incredibly appealing as the company already specializes in cheese. This should mean that you get very good selections each month. The choice isn't static either and cheesemongers from the company decide on the cheeses each month based on tasting. So, you'll always get different cheeses, regardless of how long you stay in the club.
The monthly deliveries come in an insulated box with ice packs, so you can be sure they're still cold when you get them. The package also contains details about the individual cheeses, letting you learn more.
As for price, the membership starts at $275 for 4 months, which is the minimum period. That averages out to around $68 per month. As normal, you're getting 3 half-pound pieces of cheese each month. The average price decreases slightly for longer periods but not by much.
Objectively, the club is an expensive one. But, everything on the site suggests the cheese will be high-quality and the selections may be more unusual. This may mean you get better cheeses than the other clubs provide. I haven't tried this one personally, so I can't tell you whether or not that's the case.
Cowgirl Creamery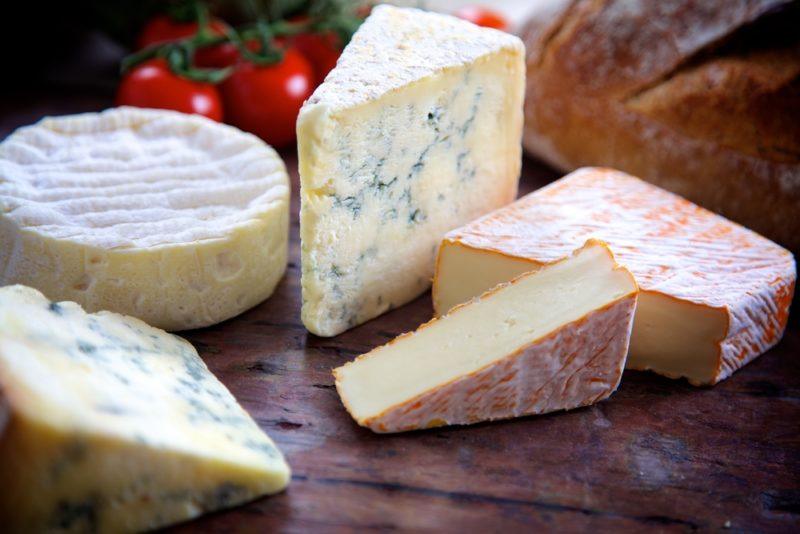 The cheese club from Cowgirl Creamery is slightly unusual because you get a few extras with the first shipment. This includes a cutting board and cheese markers. The club itself offers 3-, 6- or 12-month variations. These average out to $75, $62.50 or $57.90 per month, respectively.
The site for this club looks elegant and up-to-date, plus the company itself does specialize in cheese. Those are encouraging features. Even so, the club is fairly expensive and there is no indication of what you get.
In fact, the description doesn't even state how many cheeses you'll get each month, much less their sizes or how they are chosen. In keeping with other clubs, I'd assume you'll receive 3 half-pound cheeses. But, there's no way to know from the site alone.
The Cheese Cave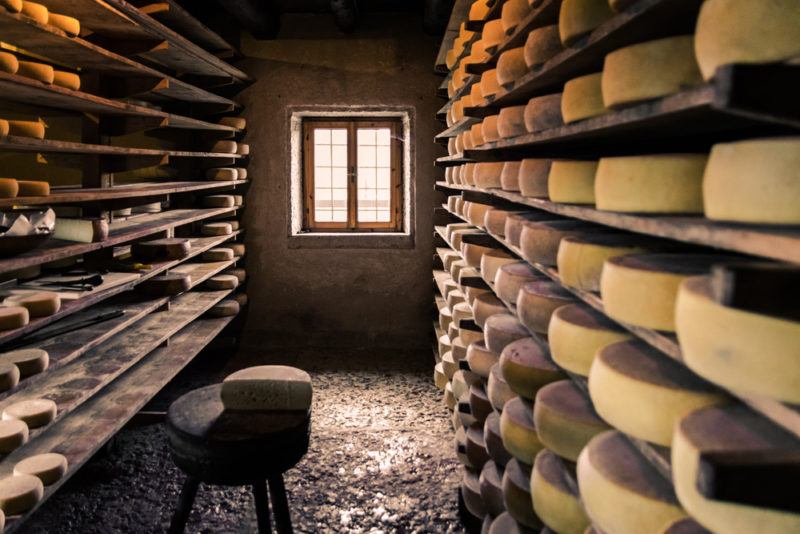 The club from The Cheese Cave simply costs $50 per month (plus $10 shipping), with a 3-month minimum. For this price, you get 3 cheeses each month, along with information about them. There is also an 'additional accompaniment' provided but there is no indication of what that is.
One notable thing is the amount you get. With this club, you get a little over a pound of cheese in total. That's less than most clubs, where you're typically getting around 1.5 pounds.
If you plan to pick your cheeses up locally (which is an option if you're in Red Bank, New Jersey), then it could be worth considering. If not, then the club probably isn't worth it. Realistically, the cost is fairly high for what you get – and there's no indication that the cheese is going to be amazing.
Antonelli's Cheese Shop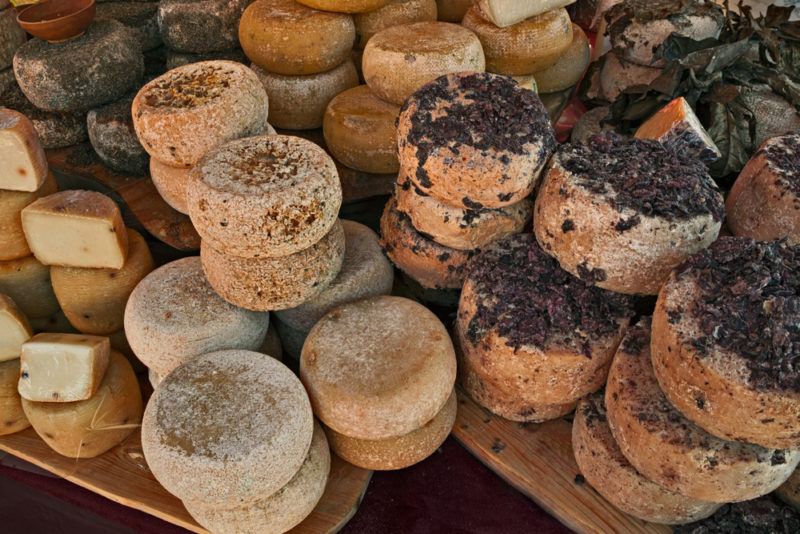 Antonelli's Cheese Shop is another case of a cheese shop offering a club. These can be great if you want to pick up your cheese (from Austin, Texas, in this case) or if you trust their expertise. Nevertheless, cheese shops seem to be limited by the products they offer, which is something to keep in mind.
In this case, the cheese club starts at $150 for 3 months. There are also 6- and 12-month versions, if you want that. The club itself offers between 3 and 5 cheeses each month and sometimes includes a pairing as well. The actual amount of cheese you get varies month-to-month, as does the quality.
This style means the club is more unpredictable than most, which could be a good thing. Receiving up to 5 cheeses per month also gives you more types to try out and helps you widen your palate. Still, there is no information about the specific cheeses, so you'd have to try out the club to see whether it is a good fit for you.
Cheese + Provisions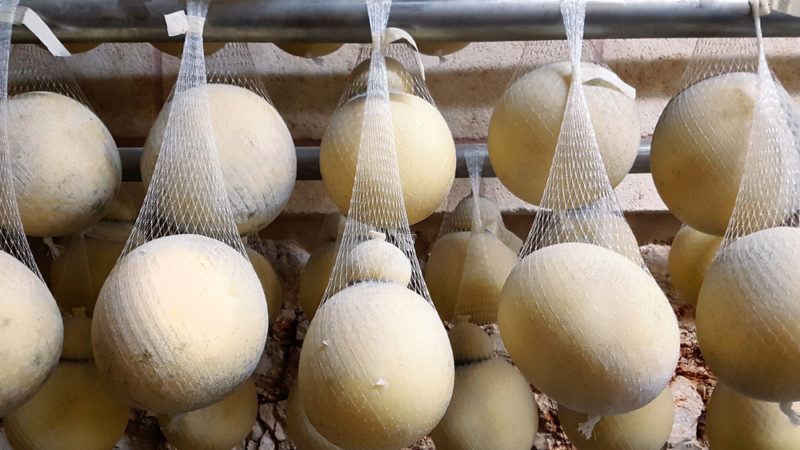 Like most, the cheese club from Cheese + Provisions has a minimum 3-month period and you get 3 cheeses each month. These are hand selected and you do get useful information about the cheese as part of each shipment.
The price for the club starts off at $100 for the 3 months subscription. Depending on the length, you're paying between $25 and $33 (plus shipping) per month for the cheeses. Compared to other clubs, the pricing is appealing. But, you get around 3/4 of a pound of cheese each month. That's roughly half of the standard.
The pattern makes this a great club to get started with. After all, a cheese club won't suit everyone and you won't really know until you try it out. You can also make it cheaper still by picking up the cheese if you're local (the company is in Denver, Colorado).
Artisanal Cheese

Artisanal Cheese is a little unusual. First, the company uses a CheeseClock. This focuses on 4 general flavor profiles: mild, medium, bold and strong. The idea is that these categories are a good starting point for cheese pairing and experimenting.
With their Standard Cheese Club, you receive 4 cheeses each month, one from each of the categories on the CheeseClock. This means you're always getting a variety, more so than with many other clubs. These cheeses all come with additional information, including tasting notes and pairing suggestions.
The price here starts at $249 for 3 months, averaging out to around $83 per month. Unfortunately, there's no information about how much you get of each cheese. The price here is high but you are getting 4 cheeses and they are very carefully selected.
There is also a Junior Cheese Club. This one starts at $179 for 3 months (roughly $60 per month) and just offers 2 cheeses. As such, it's a good place to start – although you're still paying more than with many other clubs.
Pastoral Artisan Cheese, Bread & Wine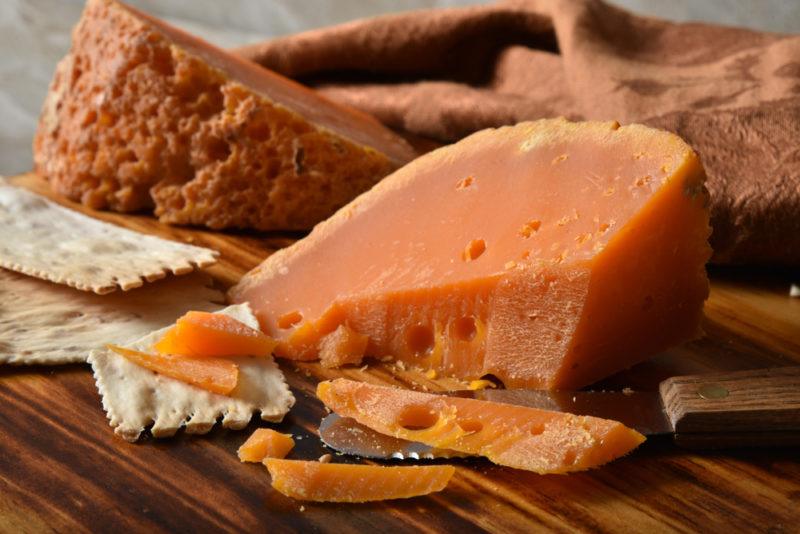 Pastoral Artisan Cheese offers multiple clubs and one of these is a Cheese of the Month Club. The membership starts at 4 months, for $179.99 (roughly $45 per month). Each month gives you 2 different cheeses, coming to around a pound in total.
With 2 cheeses instead of 3, this club offers less than most. There is also little information about the types of cheese or how they are chosen. Still, it is an interesting option and the company does have a strong focus on cheese. That aspect alone is appealing.
Houston Dairymaids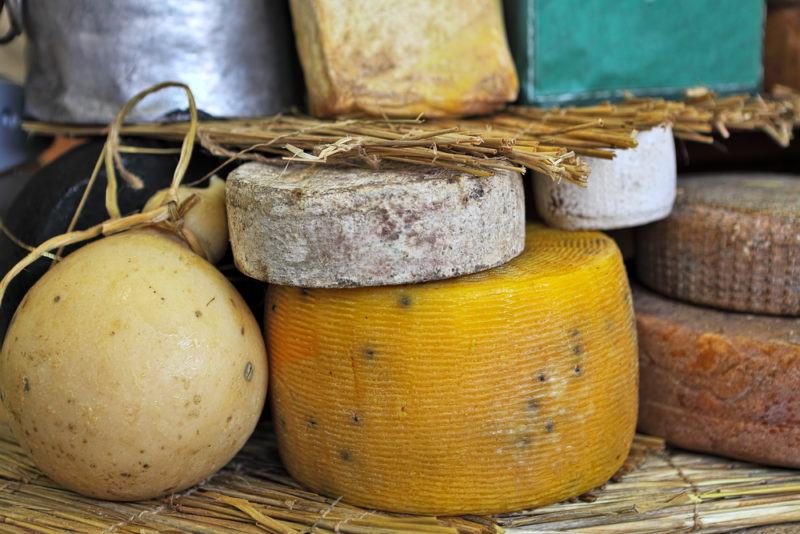 Houston Dairymaids has a 3-month and a 6-month Cheese of the Month Club. Regardless of the length, the club provides 3 handmade cheeses totaling around 1.5 pounds. You also receive a card with information about the dairies that the cheeses come from.
The club costs $185 for the 3-month version and $360 for the 6-month. Both variations average out to around $60 per month.
There are no details about how the cheeses are chosen for this club but Houston Dairymaids is a cheese shop that focuses on artisan American cheeses. As such, you're likely to get cheeses from their selection. Because they specialize in cheese, you're likely to get some attractive selections in the mix.
On a side note, the description for this club is a little confusing. The site mostly says that you get 3 cheeses a month. But, there is a place where it says you get 2 cheeses and an accompaniment. My personal guess is that they used to do that idea and now do the 3 cheese approach. But, you can always email them to find out for certain.
Formaggio Kitchen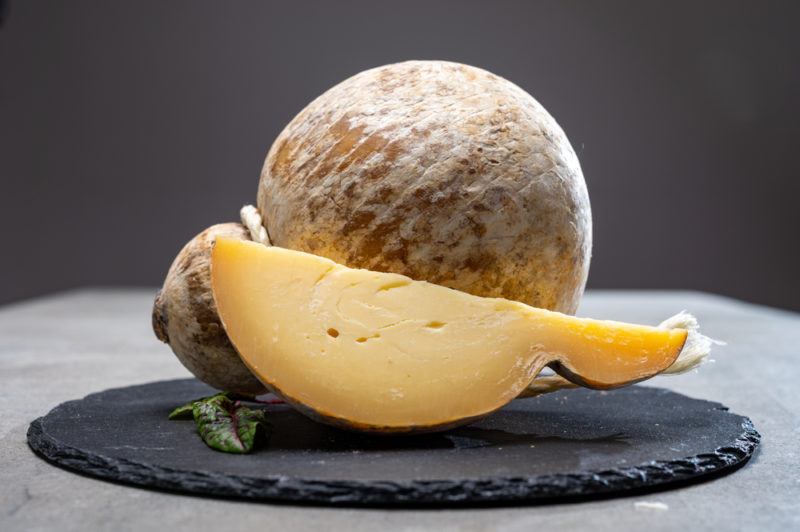 The Monthly Cheese Selection from Formaggio Kitchen starts out at $225 for 3 months (so, $75 a month). You can also choose a 6-month or 12-month version for a lower monthly rate. As with most other clubs, you get 3 cheeses for that price, totaling around 1.5 pounds.
The cheeses chosen are based on the season and what the cheesemongers think is the best at the time. This means you should always be getting high-quality and interesting cheese. The company also mentions that they try to vary the types of cheese, so you won't get similar cheeses each time.
There are also some bonuses when you first sign up, including a carbon steel cheese knife and a tasting journal. It isn't clear whether any tasting notes are included but the nature of the club suggests that some may be present.
The Tasting Board
The Tasting Board offers one of the most unusual Monthly Cheese Clubs that I've seen. The price starts at $55 per month (plus shipping), which is fairly expensive for just cheese. But, the cheese from the club is tailored to you – a style that other clubs simply don't do.
To begin with, you take a survey through the site, which is used to create a taste profile. This profile will show you cheeses that may appeal to you and is used to match you with cheeses that you should love. There is also a guarantee which lets you get a free cheese next month if you don't like one that was selected for you.
The club offers 4 such cheeses each month, giving you between 1.5 and 2 pounds of cheese in each shipment. Each month you can also review the cheeses you receive. This gives the company a better idea of what you like and improves the chances that you'll like the cheeses.
This style should create a better match between you and your cheese than any other. It is still fun for experimenting too, as the company is choosing based on an algorithm, rather than what you think you will like.
Beekman 1802
The Monthly Cheese Club from Beekman 1802 actually lets you sign up from month-to-month – with no minimum. The cost is a flat $50 per month, with free shipping.
This sounds great but the style of the club is slightly different. With this club, you just get a single cheese each time and sometimes an accompaniment. The weight still comes to around 1.5 pounds but you're not getting multiple types to try.
The style is fairly hit or miss. With the cheese clubs I've tried, I found that I loved some of the selections and wasn't impressed with others. Personally, I wouldn't want 1.5 pounds of a cheese that was just okay. Still, finding a club that lets you sign up for just a month is rare.

Cheese & Wine Pairing Subscriptions
Wine Down Box
The Wine Down Box is a club that I've personally tried and it is a fun option. The box itself costs somewhere from $63 to $70 per month (shipping included), depending on your subscription.
Each month, the club offers a combination of wine, cheese and charcuterie, typically one item of each. Precisely what you get varies considerably, with the idea of pairing the different components. The site does list previous pairings, so you can get an indication of what's on offer.
I love the style here and I was particularly impressed with the wine. For the price of the boxes, the wine seemed to be fairly high-quality. But, the other components were less impressive. Regular cheese of the month clubs often have interesting flavors of cheese but the ones I received from Wine Down Box weren't all that interesting.
Of course, my experience is influenced by the particular months I was signed up for. I may have just been unlucky and ended up with less appealing months. But, it seems likely that the cheese will never be as varied as clubs that just focus on it.
Whether this style works for you depends on what you want. The Wine Down Box is good value for money. I imagine you would need to pay more to get better products in the mix.
Pastoral Artisan Cheese, Bread & Wine
This company offers two different memberships that combine cheese and wine. Both of these offer information about what you're receiving and why the items pair well with one another.
The first option is the Perfect Pairing of the Month Club, which starts at $244.99 for 4 months (around $61 per month). You can also upgrade the membership if you want more expensive and unusual wines.
The membership is focused on wine first. So, you get a bottle of wine each month and one item to pair it with. Often that will be a cheese but you may get crackers or something else instead.
Alternatively, you can go with the Trio of the Month Club. This one starts at $367.99 for 4 months (around $92 per month). As the name suggests, the club offers 3 products each month. One is wine, one is cheese and the other is crackers, charcuterie or something similar.
The concept here is similar to what Wine Down Box offers, although this membership is more expensive. I haven't tried this membership, so I can't say whether the quality of the cheese and other products is any better.
Harry & David Wine and Cheese Club
Harry & David isn't a specialty cheese company. Even so, their Wine and Cheese Club an interesting choice. With this club, you simply receive one wine from Harry & David itself, along with a cheese pairing. The cheese is sourced throughout the world, so you can expect considerable variety.
But, there are no surprises with this membership. Instead, the company lists the pairings that you can expect for each month. This also means they'll be the same one year to the next. That's not ideal if you want an adventurous experience.
The club starts off at $99.99 for 3 months (so, around $33 per month). The monthly cost decreases a little if you sign up for longer periods but the difference isn't dramatic. For what you get, the price is reasonable. The pairings will probably be enjoyable too, even if they're not amazing.

Cheese & Food Pairing Subscriptions
Di Bruno Bros: Eat Like A Cheesemonger
I absolutely love the style of the Eat Like A Cheesemonger Club. This is one that I've tried out myself too and I found it to be pretty interesting. Basically, the club offers multiple cheeses, along with various food accompaniments. They're generous with most of these, so you're not getting tiny amounts of food.
But, I did notice that the box composition varies. In the first month, I received 3 cheeses and 3 accompaniments. In the next, I just got 2 cheeses, one of which one a spread. This meant that I was very impressed with the first box and disappointed with the second.
The implications depend on what you're looking for. So, if you're very interested in accompaniments, the club could be very fun. But, if you're like me and are strongly focused on cheese, it may not be the best choice. I'm reserving judgment until I get one more box to get a better feel for the overall pattern.
As for the price, the club costs $209 for 3 months, with is their minimum. This averages around $70 per month. The pricing is good for the amount you get, as long as the style is what you want.
There is also a second option, which is their Cheese Pairing 101 Club. This one costs around $50 per month with the same 3-month minimum. The company states that you get 'cheese, accompaniments and fun products' each month. But, there's no indication of what this looks like in practice or how much you get.
Cheesy Place
The Cheese of the Month Club from Cheesy Place is for Canada only. But, it's still interesting enough to include. In this case, you receive 3 cheeses each month (totaling around 1.5 pounds), along with 1 to 3 related food products.
For just one month, the club is $74.95. This drops to below $70 per month if you sign up for a recurring subscription.
The club is fairly similar to what Di Bruno Bros offers but you're actually guaranteed 3 cheeses each month. If cheese is your main focus, this is an advantage. But, the number of other products do vary. This means you might just get a single non-cheese item some months.
Murray's Cheese Clubs
Murray's Cheese offers two different clubs that combine cheese and food. The first is the Meat & Cheese Club, which offers two cheeses and two paired meats each month. However, it's not clear how much of each you're getting for that price. I would guess that it's around half a pound of each cheese and a similar amount of meat. But, the company doesn't specify.
This club has a 4-month minimum and starts at $300 for that period. So, you're looking at $75 per month. Still, Murray's Cheese does have an emphasis on quality and you're likely to get some good products for that price.
The second option is a Pair of the Month Club. This one is less expensive, at $200 for a 4-month membership (so, around $50 per month). In this case, you get one half-pound piece of cheese, along with a single accompaniment that is chosen to pair perfectly. As such, it's a good introductory club and a useful way to learn more about food and cheese pairing.
Pastoral Artisan Cheese, Bread & Wine
The Cheese & Charcuterie of the Month Club has a 4-month minimum, starting at $179.99 per month (around $45 per month). The club is simple, providing you one piece of cheese and one piece of charcuterie each month. Many of the pairings are classic, although the company sometimes offers adventurous ones as well.
For what you get, the pricing isn't bad, making this another good introductory option.
Cheese Companion Cheese & Pairing Club
The site Cheese Companion offers a fairly small Cheese & Pairing Club to try out. This one runs for just three months and costs $159 for that period (so, $53 per month). With it, you get a 4 to 10 oz. Vermont cheese, some crackers and a single companion item (either honey or fruit conserve). The first month also includes a cheese board and a knife.
As clubs go, it's not very impressive. As a gift, it could make sense. But, if you're wanting to learn more about cheese, other clubs provide better value.
A Gift Inside
The company A Gift Inside doesn't focus on cheese specifically, so they're not experts. Even so, they offer an interesting Monthly Meat and Cheese Club. This one has a 2-month minimum and costs between $32.50 and $37.95 per month, depending on your subscription.
An unusual aspect is that you can pick which months you want based on what they offer. This gives you the chance to choose based on what selections sound the most interesting. You also end up knowing what you're going to get beforehand. If you're a bit selective about what you like and don't like, this style could work. Plus, it is a fairly inexpensive club for what you get.
Harry & David
Harry & David is another company that doesn't focus on cheese specifically. But, they do have an interesting Fruit and Cheese Club. There aren't many companies that offer this combination of products (A Gift Inside is the main other example). The club starts at $129.99 for 3 months, which comes to roughly $43 per month.
With this club, you get one type of fruit and one cheese each month, with the same pattern each year. For example, June offers San Joaquin Gold Cheese and mangoes, while October offers pears and Manchego Cheese. Reviews suggest that the products are always fresh, so it could be a fun alternative.
You're not getting a large amount of cheese at a time with the club and there doesn't seem to be any notes on the cheese or the pairing. Still, the style is unusual and perfect for people who love fresh fruit.
A Gift Inside
The Light Monthly Fruit and Cheese Club from A Gift Inside is a second cheese and fruit style club. In this case, you get 2.5 pounds of fruit, along with 6 ounces of cheese. The fruit chosen is based on the season and the cheese is picked to pair with that fruit.
For each month, you get to choose 1 of 2 options for the cheese. There is also the chance to choose which months you want to sign up for. This gives you more flexibility about which fruits and cheese you receive.
The club starts at $39.95 per month, with a minimum membership of 2 months. As always, the monthly cost decreases for a longer membership term.
The style of the club means that you're getting less cheese and the cheese selection seems to be more commonplace. There's also no surprise, as the cheeses are listed on the site. Even so, the pairing of fruit and cheese is fun and would be appealing.
There is also a Premium Monthly Fruit and Cheese Club. This follows the same general pattern except that you get 4 pounds of fruit and 12 ounces of cheese, for a higher monthly fee.
Zingermans
As well as their basic cheese clubs, Zingermans also offers a Meat and Cheese Club. This club offers 3- and 6-month versions, which average out to $41.67 per month (free shipping). Each month has a specific style, with the first being All American and the second being French Picnic. The details about what you get can be found on the site.
The club seems decent enough but it isn't designed to repeat. So, if you want more than 6 months, you'd have to sign up again and would get the same products.

Regional Cheese Clubs
Wisconsin Cheese
Wisconsin Made
With the club from Wisconsin Made, you receive 1 pound of a single artisan cheese each month. The site offers information about specific what cheeses you get and the style is different from month-to-month. For example, September is cheddar, while January is Havarti.
The club costs $98.90 for 3 months (around $33 per month), which is their minimum. Which month you start in depends on the date of your signup. There is also a 2-pound club available. This one offers the same cheeses, just in a larger size.
Wisconsin Cheese Mart
Another option is the club from Wisconsin Cheese Mart. This is a straight 3-month club that costs $108 (so, around $36 per month). In it, you get 3 cheeses each month for a total of 1.5 to 2 pounds of cheese. The company only ships in the cooler months to prevent the cheese getting too warm.
Crème de la Coulée
The Monthly Cheese Club from Crème de la Coulée is one other choice for Wisconsin cheese. In this case, the lowest tier is $225 for 3 months, which averages out to around $75 per month (plus shipping). With the club, you're getting either 2 or 3 cheeses, totaling to around 1.5 pounds.
For what you get, this club is fairly expensive. The other two Wisconsin options are considerably cheaper and still provide a similar amount of cheese.
Italian Cheese
iGourmet
iGourmet offers multiple clubs, one of which is their Italian Cheese of the Month Club. This club has 3-, 6- and 12-month options, averaging between $35 and $40 per month (shipping included). With the club, you receive 8 ounces of 3 different cheeses each month.
The boxes come with a newsletter about the cheeses and the products will always come from Italy. Sometimes the boxes are also themed, such as offering cheeses from a single region.
Fortuna's Sausage and Italian Market
The listing for this Cheese of the Month Collection isn't especially impressive but it is a second option if you just want Italian cheese. Once again, the membership starts at 3 months and the price is $129 (averaging $43 per month).
With this club, you're getting between 1 and 1.5 pounds of cheese. But, this is typically just one type of cheese. The selection is also predetermined and you can see the cheese for each month on the site. The end result is less variety and less experimentation. But, you'd still receive high-quality Italian cheese.

Cheese-Themed Gift Baskets
Meat & Cheese Gift Baskets
Hickory Farms
The gift baskets from Hickory Farms focus on sausage and cheese, along with a few other related products. As gifts, they can work well and you get a decent amount of food for the price. Nevertheless, these don't offer high-quality cheeses. Instead, the focus is more on using cheese as a snack.
Harry & David
On the other hand, the gifts from Harry & David offer fewer items but strongly emphasize quality. There are various options involved, starting from simple and small, all the way up to large and complex gifts.
Cheese + Provisions
Cheese + Provisions is an appealing company and they offer a range of gift boxes. These contain a combination of cheese, meat and accompaniments. Unlike most options, these aren't predesigned.
Instead, you pick a size (small, medium or large) on the site, along with a theme. The main themes are Cheesemonger's Choice or American Artisans. You can also pick exactly what you want by calling them. The site also details what you can expect in each size, so you're not completely in the dark.
This particular company is a good choice if you want a high-quality gift, as this tends to be their focus. You're also likely to get more unusual cheeses than with something from a regular gift box company.
Wisconsin Cheese Mart
There are multiple gift baskets on offer from Wisconsin Cheese Mart. Many of offer the chance to try out various types of cheese, sometimes with accompaniments. One fun option is the Sampler Cheese Board, which is an inexpensive gift that includes both cheese and salami.
Gift Baskets Plus
As the name suggests, Gift Baskets Plus many different gift baskets, including some that feature cheese and meat. They don't have a large number of these gifts but the ones they offer are worth checking out. Like Hickory Farms, the quality of cheese and meat isn't astounding but you do get a decent amount for the money you pay.
Gourmet Gift Baskets
A similar pattern can be seen for Gourmet Gift Baskets. In this case, the biggest advantage is the selection. The company offers many different products in various sizes and themes. So, it's easy to find a style that's going to work for the person that you have in mind.
Charcuterie & Cheese Gift Baskets
Gift Tree
Gift Tree provides some interesting baskets to check out, including some more unusual styles. One option is the Italian Cheese and Charcuterie Collection, which offers many different items. This makes a great alternative to an Italian cheese club.
Another interesting product is the Premium Cheese Tasting Experience. This one comes with its own cooler, along with many different artisan cheeses and accompaniments. Regardless of what you want, the selection is worth looking into. You may find a few that catch your eye.
Manhattan Fruitier
I mentioned a fruit and cheese club earlier and the gift baskets from Manhattan Fruitier follow roughly the same concept. So, they tend to offer some fruit and some cheese, along with various other components. One example is the 4 Cheese Farmhouse Basket, which is exactly what the name implies.
A smaller option is the Organic Cheese Basket. This one just contains one type of cheese, along with fruit, nuts and crackers.
Antonelli's Cheese Shop
If you want good cheese, a gift basket from a cheese store makes sense. This is exactly what Antonelli's Cheese Shop offers. Their selection of gifts isn't large and some of them don't even include cheese. But, there are still some good ones. A fun example is The VIP Pairing. This includes 5 different cheeses and 5 items that pair with them. You can also add items to the gift, such as meat or almonds.
Di Bruno Bros
As well as their cheese clubs, Di Bruno Bros also offer gift baskets. To be honest, this is my favorite choice for cheese-based gifts and balance of cheese and charcuterie is perfect. Many of the boxes are also themed. For example, one box offers cheese and accompaniments that pair with red wine, while another box does the same for white wine.
There are also options like The Italian Market Crate that are themed around a specific place and/or time. Most of the choices do contain multiple cheeses. This makes them a good alternative to joining a cheese club.
Cheese & Wine Gift Baskets
Harry & David
Among the various gift options from Harry & David, there are many that either include wine or can have wine added. One example is the Lazy Susan Wine Gift which offers cheese, wine, salami, crackers and a range of other items (including a wood and metal lazy Susan). A second option is the Artisan Meat and Cheese Gift with Wine. This one focuses more on cheese pairing and comes in a crate.
Wine Cheese Gifts
With a name like Wine Cheese Gifts, the focus of this company is obvious. They offer multiple premade baskets that contain various combinations of wine, cheese and related products. Visually, the gifts look great and there are detailed product descriptions, so you know the exact products that are included.
While the site isn't well-known, it is associated with iGourmet. That gives it some credibility.
The company also has an emphasis on ensuring that the included products are high-quality and appealing. As they mention, many other companies do mostly offer processed and inexpensive products in their gift boxes, which is never good for cheese or wine lovers. In contrast, the baskets from Wine Cheese Gifts should be better.