Pairing wine and cheese can be a delicate art. Wine and cheese both have many different properties to consider, along with countless varieties that all have their nuances. Looking at wine pairing blue cheese can be especially difficult, as blue cheese has such an intense flavor.
Many wine choices simply cannot hold their own when paired with blue cheese, so their nuances tend to get drowned out. The solution isn't simply to focus on intense reds either, many of these have their own problems when paired with blue cheese.
Thankfully though, some types of wine can be consistently used with blue cheese. As you'll see from the list, many of these are sweet wines, as the sweetness provides an excellent contrast to the pungency of the blue cheese.
There are some other choices too. These are important, as you won't always want to be drinking sweet wine.
Wine Pairing Blue Cheese
Port
Other Fortified Wines
Sauternes
Other Sweet Wines
Malbec
Cabernet Sauvignon
Prosecco
Smooth Italian White Wines
Elderflower Wine
Pinot Noir with Cornish Blue Cheese
Medium Bodied Red Wines
Port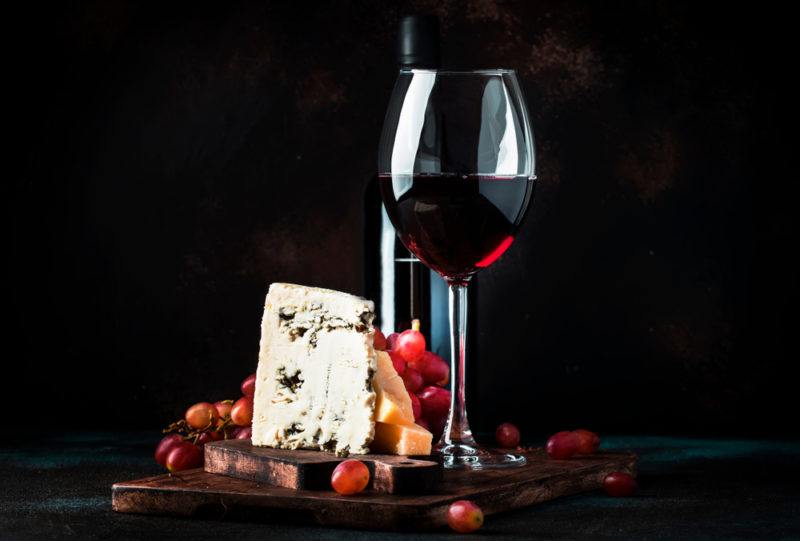 As a type of fortified wine, port has a delightful intensity to it. Port can also be considered a dessert wine, as it has a notable sweetness, especially if you are leaning towards non-aged port.
The intensity of port means that the flavors of the wine don't tend to get drowned out when you pair it with blue cheese. You get to taste all that the port has to offer and all the subtleties of the cheese too.
You'll traditionally find port served with blue stilton, but you don't need to stop there. Port tends to complement other types of blue cheese just as well.
There are two types of port that you can use – tawny port or vintage port. Vintage ports are aged in oak barrels for roughly two years before bottling. This provides them with rich colors and a sweet fruit flavor.
Tawny ports, on the other hand, go through long maturation. They're aged for more than 10 years in wooden casks. In some cases, the aging might be as much as 40 years. The port oxidizes over this time to create a tawny-colored drink, which is where tawny ports get their name from.
Aging mellows tawny ports out, so they're much less intense than vintage ports. They also have woody and somewhat nutty characteristics.
Vintage ports are the traditional choice for pairing with blue cheese, partly because this type of port is less expensive and is easier to find. However, you can just as easily pair a tawny port instead. The comparative mellowness of a tawny port gives the flavors of the blue cheese a chance to shine.
Other Fortified Wines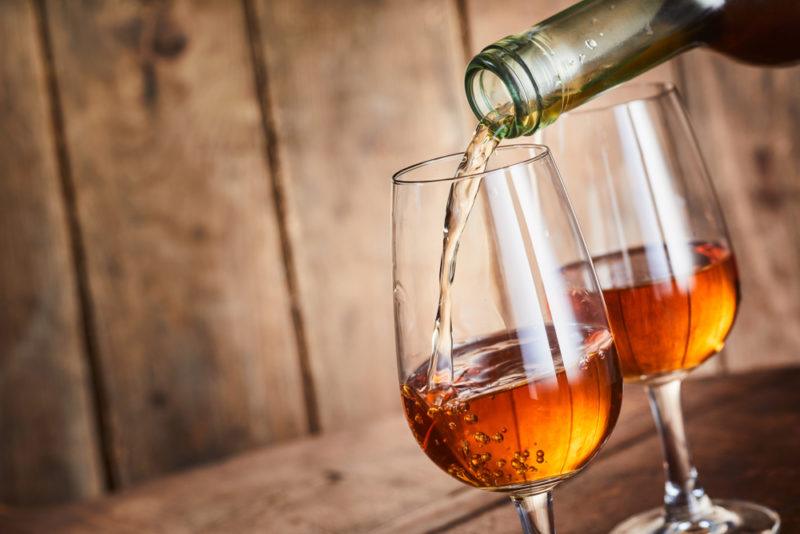 The reasons that port pairs well with blue cheese also apply to other types of fortified wines, including sweet madeira and sherry. In all of these cases, you're creating a contrast between the sweetness of the wine and the pungency of the cheese.
Fortified wines also tend to have a strong flavor profile, which works well with the cheese as well. You can use the idea of port and blue cheese as a starting point, then experiment with different combinations of fortified wine and blue cheese.
You might even find a pairing that works better than the traditional approaches.
Sauternes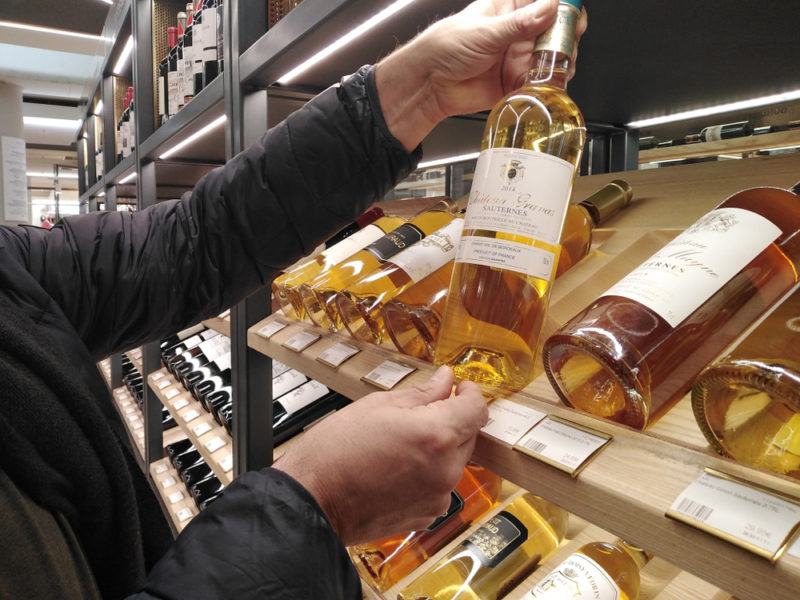 Sauternes is a sweet dessert wine from France. Its flavor profile includes honey, peaches, and apricots, and there is a slight nuttiness present too.
Pairing a sweet wine like this with blue cheese might seem strange, but the combination does work very well indeed, perhaps because there is such a strong contrast between the cheese and the wine.
Other Sweet Wines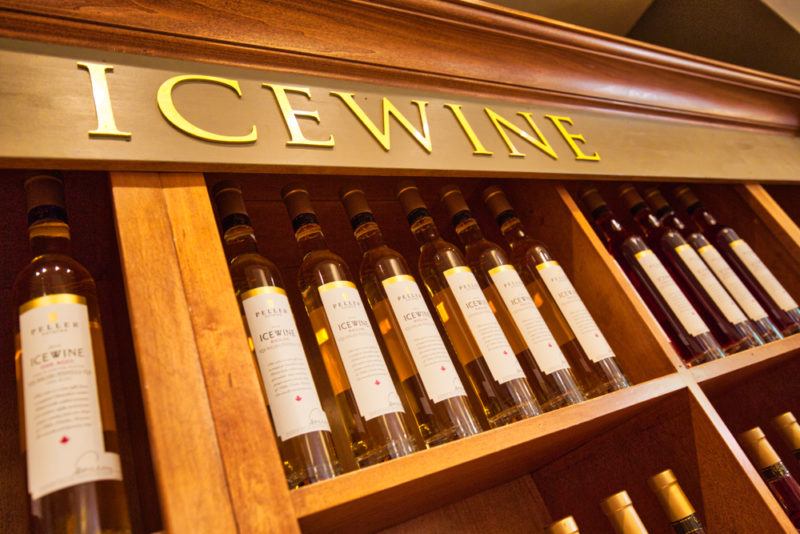 Sauternes is the most commonly used sweet wine with blue cheese but, once again, other choices can work just as well. A late harvest sauvignon could be a good place to begin, as this is an easy-to-find dessert wine and is often appealing to wine novices.
You can also look for other sweet wines, especially those from near the Bordeaux region, like Monbazillac or perhaps semillon. Each type of wine will have its own features and may pair better with some types of blue cheese than with others.
Another good example is Tokaji, which is a Hungarian dessert wine. This includes flavors of orange peel and marmalade. These are exactly what you need to balance the flavors of the blue cheese.
However, experimenting is part of the fun with wine pairing. Experimenting is also the only way that you'll get the balance perfect too, as there are so many subtle differences between individual cheeses and wines.
Malbec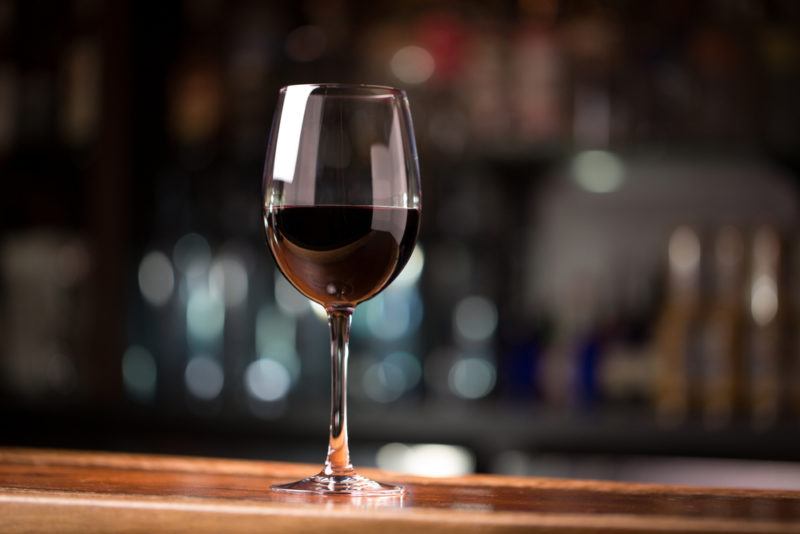 Malbec is a medium to full bodied wine that has notable flavors and goes with many foods well. The complexity of flavors means that a malbec isn't overwhelmed by the flavor of blue cheese. You can serve the two together without any problems at all.
Choosing malbec may be particularly relevant if you're serving blue cheese as part of a meal, rather than eating the cheese on its own. For example, if you're focusing on steak or a burger with blue cheese, then a strong red is essential. The flavors would get lost if you used a medium bodied red instead and a sweet wine simply wouldn't work well with this type of meal.
Cabernet Sauvignon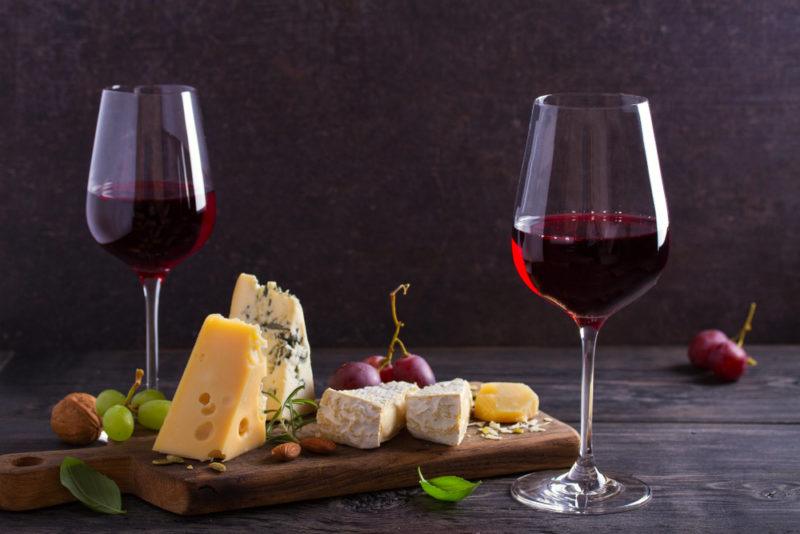 Cabernet sauvignon has some similarities to malbec. Both are medium to full bodied wines that can stand up against many strongly flavored foods. However, cabernet sauvignon tends to be the more intense of the two, offering stronger tannins and a longer finish.
Like malbec, a cabernet sauvignon has the strength needed to stand against blue cheese. You'll just need to make sure that the blue cheese isn't too mild or some of the subtleties of the cheese may get drowned out by the wine.
Prosecco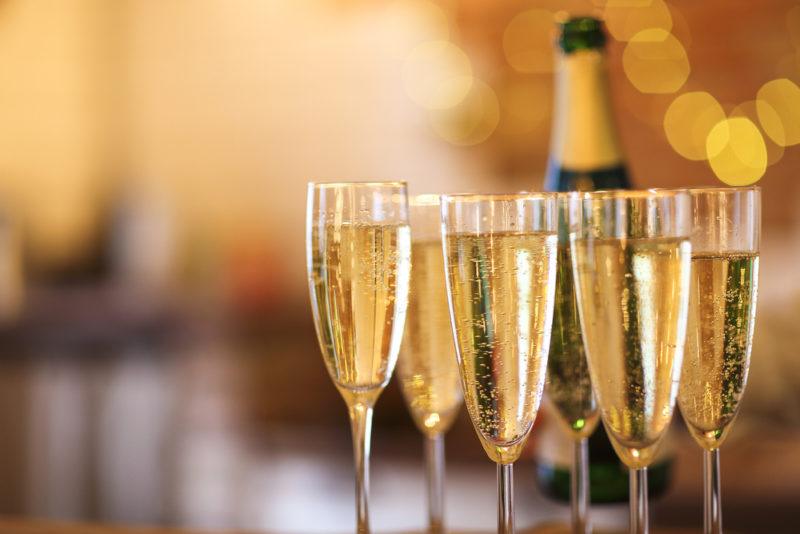 First, a word of warning, prosecco is a type of sparkling white wine and it doesn't have the strength to stand up against many types of blue cheese. The exception is a mild and creamy Gorgonzola blue cheese.
Gorgonzola tends to have an interesting complexity of flavor that the prosecco highlights. The lightness of the wine also means that the sharp flavor from the blue veining in the cheese really stands out.
However, you will need to be careful with the cheese that you choose here. If the Gorgonzola is more intense than it is creamy, you risk overwhelming the cheese and creating an unappealing combination.
Smooth Italian White Wines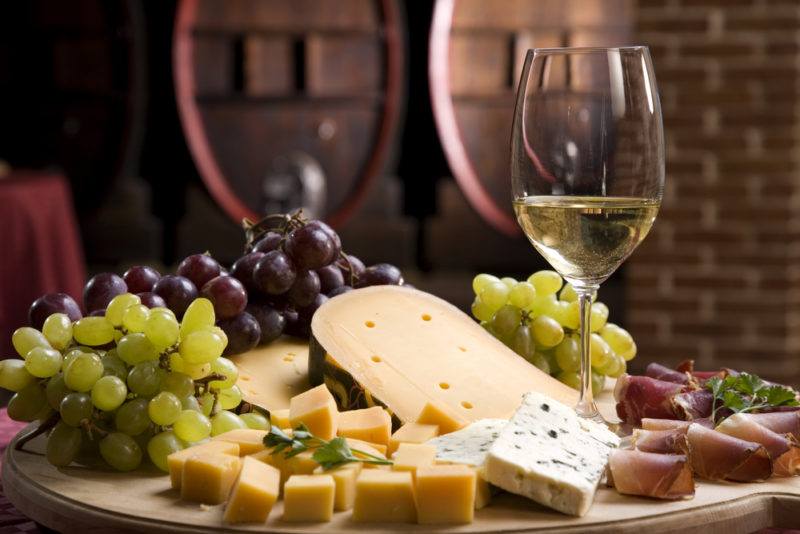 White wines aren't generally paired with blue cheese, as the wines don't have the strength to do well. However, for every rule, there is also an exception. Smooth white wines can be perfect if you're using blue cheese as part of a meal, rather than on its own. The idea is that the other ingredients can help to mellow out the blue cheese, creating a balance of flavors that complements the white wine.
One example is using blue cheese and figs as part of a fresh salad. You could also try a gnocchi or pasta dish that has a blue cheese sauce. The creamy nature of such sauces is an easy way to mellow the flavor of the blue cheese.
Elderflower Wine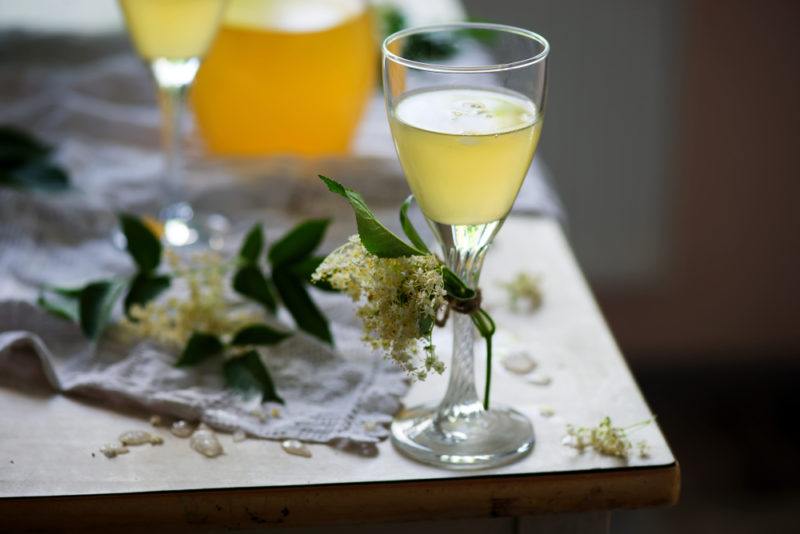 While elderflower wine isn't nearly as popular as grape wine, it can sometimes be perfect for pairing with food. The flavor profile is often quite similar to port, so the wine works well with stilton, as well as with other types of blue cheese.
The same is true for some other types of fruit wine. After all, fruit wines can often be quite sweet, so they're a natural choice for pairing with blue cheese.
Pinot Noir with Cornish Blue Cheese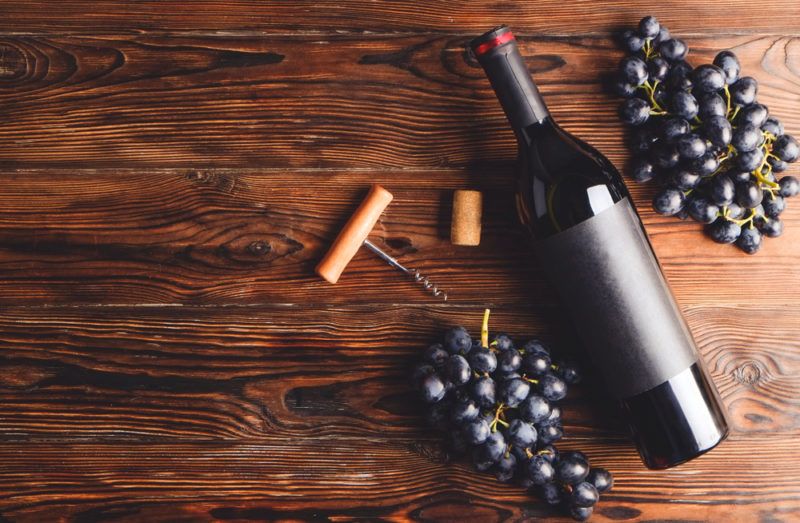 Cornish blue is one of the best entry-level blue cheeses, as it is very mild – along the same lines as a blue brie, rather than a more intense blue cheese like stilton. The mildness of Cornish blue means that you need to think differently about which wine you're going to drink with the cheese.
Most of the examples that we've mentioned so far, including port, strong reds, and sweet wines, will overwhelm the flavors of Cornish blue. Pinot noir, on the other hand, works well, as the wine tends to have a light to medium body and is an easy drinking wine.
You could also experiment with other types of less intense wines. A sparkling rose could be a good choice and the bubbles would add another element of enjoyment to your experience.
Medium Bodied Red Wines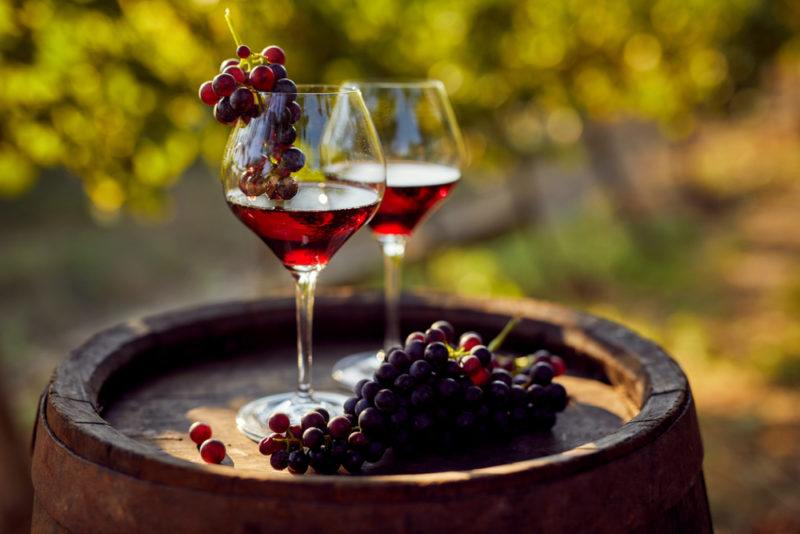 If your blue cheese is on the mild side, then you could turn to a medium-bodied red wine, such as cabernet franc, grenache, or sangiovese. When you get the pairing right, then the nuances of the cheese and the wine become evident and complement one another.
This approach can work if you're eating the cheese on its own or if it is an ingredient in a meal. A relatively mild blue cheese on a pizza, for example, could work well with a medium bodied red wine.
But, don't try to pair a medium bodied red with a strong blue cheese. That combination simply won't work.
Tips For Pairing With Blue Cheese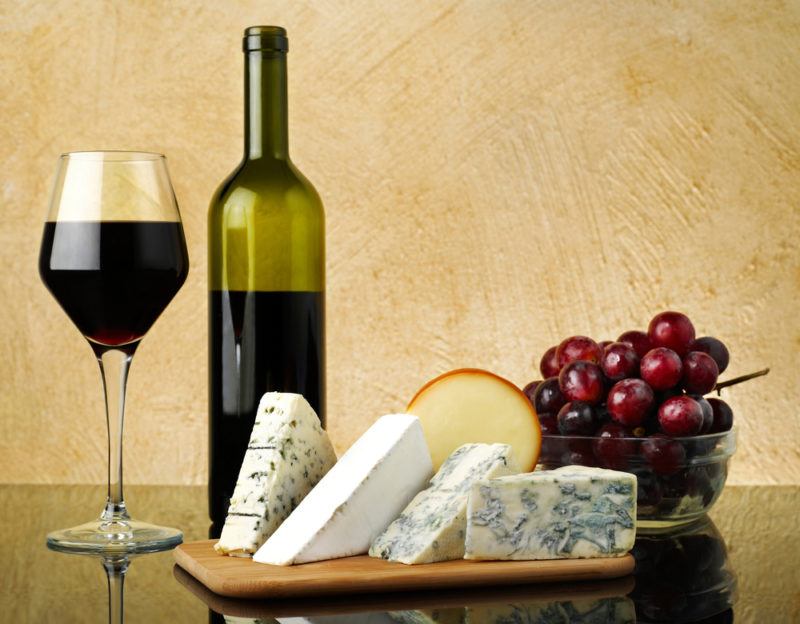 The wine and cheese combinations that we've highlighted in this post can all be delicious. And, of course, many other combinations can work well too. In the end, pairing wine and cheese is partly an art form and is influenced by your own personal preferences. You'll need to experiment to work out which combinations are best for you.
As such, the combinations we've talked about are best seen as a starting point, rather than a comprehensive list.
When you're finding new pairings for yourself, begin by thinking about the cheese. While blue cheese all have a familiar tang to them, they can also be vastly different than one another. Some have an almost overwhelming and very strong flavor, while for others the flavor is much more subtle. There can be texture differences too, as cheeses like blue brie can be very creamy, while other types of blue cheese may not be.
The intensity of the flavor matters the most when you're pairing with wine. The stronger and funkier the cheese is, the more interesting and complex the wine needs to be. Sweet wines are always a good choice, but as you've seen from this list, other types of wine can work well too.
Even if you're veering away from sweet wines, it's still worth looking for wines with a little sweetness or fruitiness to them. This aspect helps to balance out the funkiness of the blue cheese.
One more thing. When you're serving wine and cheese, make sure to leave the cheese out for an hour or so before you serve it. This gives the cheese time to come to room temperature and means that it ends up being soft, not hard. Doing so makes the flavors of the cheese stronger and helps you to enjoy the pairing to its full potential.