Wine is the perfect accompaniment to countless dinners and desserts, but only if you are drinking the right type of wine for the chocolate you've chosen. A mismatch of wine and food makes both things taste much less appealing. So today, we're talking about the best wine for pairing with chocolates.
Pairing wine and chocolate can be surprisingly difficult. Some combinations that seem like they should work simply don't, like a dry red wine with dark chocolate, where the flavanols in the wine and chocolate end up clashing against each other.
This doesn't mean that you can't enjoy wine and chocolate at the same time. You just need to choose the right wine for your chocolate. After all, chocolates can be very different from one another.
For example, some chocolate is rich and creamy, perhaps with a caramel or a cream-based filling. Others have a high cocoa percentage and are much more intense. That's not even considering all of the desserts that rely on chocolate, like a molten chocolate cake or chocolate mousse.
Thinking about the amount of fat and sugar in your chocolate is a good place to begin. These aspects both strongly influence the best type of wine for the dessert at hand.
So, in this post, we're stepping you through the main types of chocolate and the wines that go with them. While we can't possibly include every good pairing in a single list, the combinations that we feature are a perfect jumping-off point for your own experimentation.
Best Wine and Chocolate Pairings
White Chocolate and Wine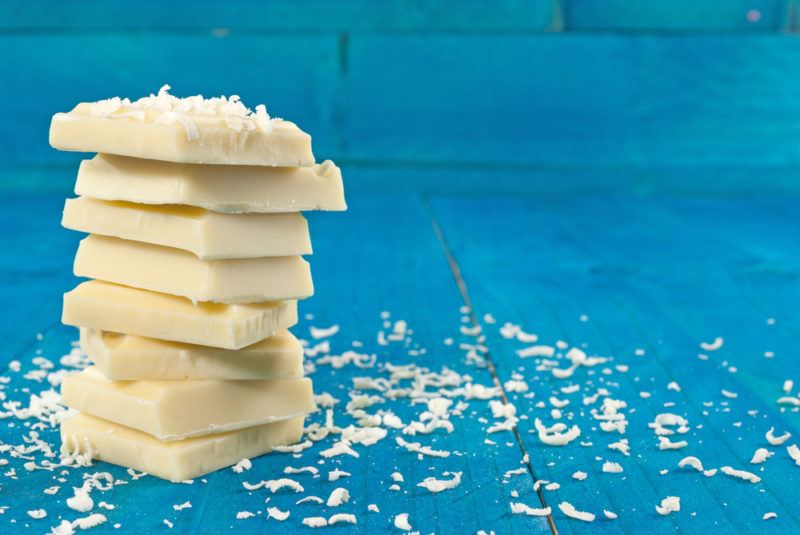 When pairing wine with chocolate, it's best to begin with a wine that's a little sweeter than the chocolate. This helps to make sure that the flavor profiles of the wine and the chocolate don't compete too much. So, for white chocolate, you're generally looking for a wine that is at least slightly sweet too.
Sherry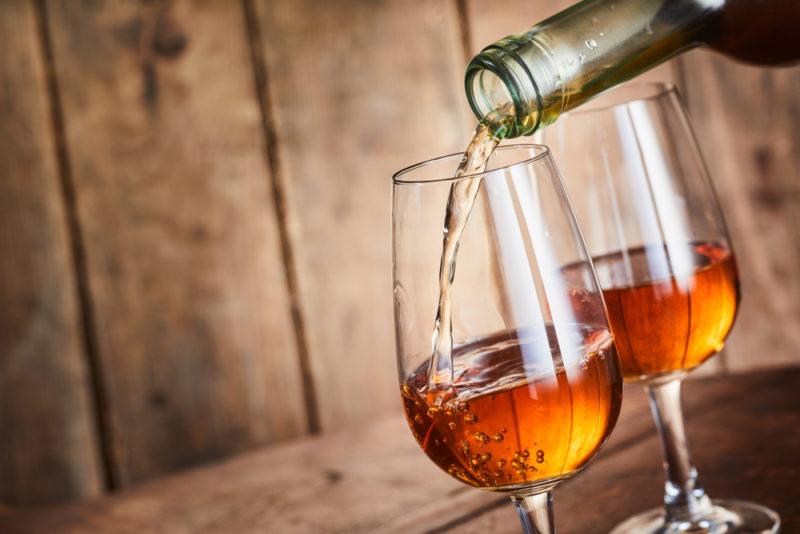 Sherry is a type of fortified wine made from white wine. It's often thought of as a sweet wine, but this is only partly true. In practice, there are more dry varieties of sherry than sweet ones.
Sweet sherries are what you're looking for when pairing with white chocolate. These complement the mellow flavor of the white chocolate well, without creating an overwhelming sweetness.
Pinot Noir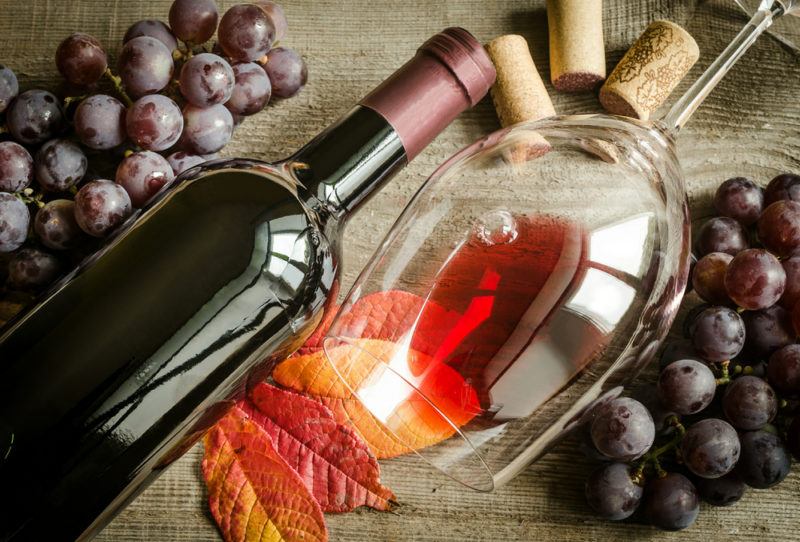 Pinot noir is sometimes called a funny type of wine, as it has such an interesting combination of characteristics. On one hand, pinot noir tends to be referred to as fruity, with cherry often featuring in the flavor profile. Yet, on the other hand, pinot noir often has earthy or mushroom aromas.
Pinot noir is also on the lighter end of the red wines. This means that it provides more depth of flavor than most white wines, but is subtle enough to complement meals like salmon and even a rich chicken dish.
Pinot noir isn't especially sweet, but it does have fruity notes. It also has a relatively light body for a red wine. When taken together, these features mean that pinot noir can pair well with white chocolate. The limited sweetness in the wine can even be appealing, as this helps to balance out the sweetness of the white chocolate.
Zinfandel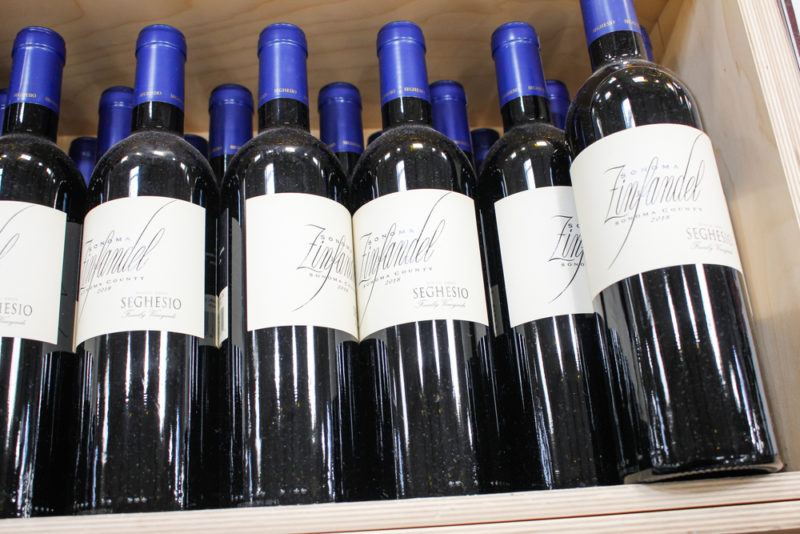 Red zinfandel is a fairly intense wine that tends to be fruit forward and full bodied. These aspects mean that zinfandel doesn't easily complement white chocolate in the same way as sweeter wines do.
Instead, zinfandel is interesting because of the way that chocolate and wine interplay with one another. The fat in the chocolate helps to soften the tannins in the wine, which then brings forward the fruit flavors of the wine, making them more notable.
The white chocolate is still enjoyable in this pairing, even though the nuances of the chocolate are less notable than with a less intense wine.
Off-Dry Riesling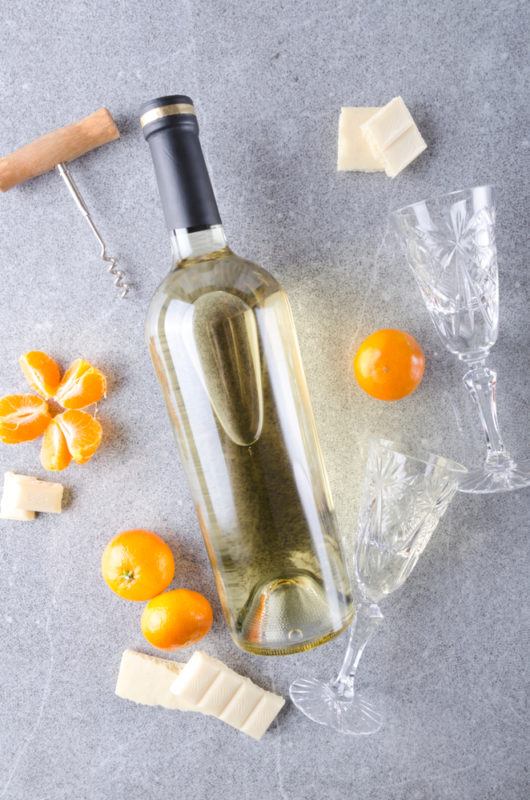 If you're a fan of white wine, then an off-dry riesling is an easy choice to try. This type of riesling has a little sweetness, but still retains much of the crispness that is classic in dry riesling.
The sweetness is just enough to complement the white chocolate, without creating an over-the-top combination. At the same time, the crispness of the wine helps to keep your palate fresh, making the chocolate very enjoyable.
Milk Chocolate and Wine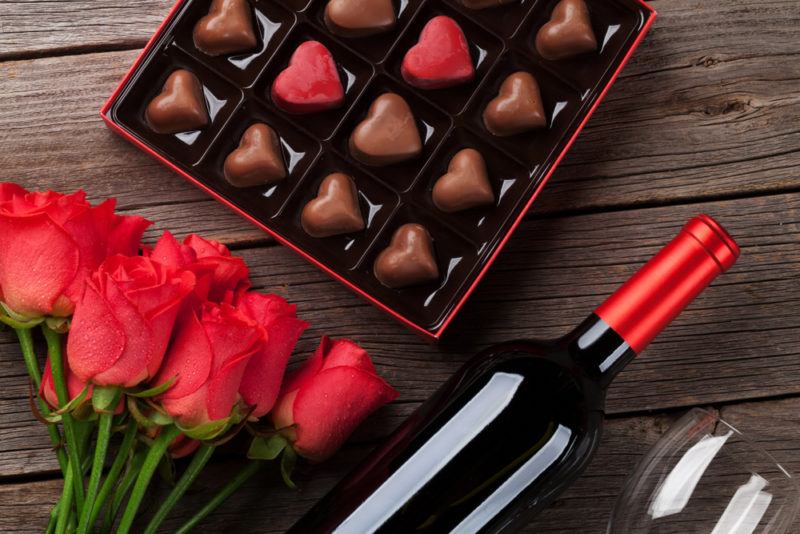 This tends to be the easiest type of chocolate to pair with wine, partly because there is a decent amount of fat present, along with flavor from the cocoa beans. In contrast, the lower fat in dark chocolate can lead to flavor clashes with some types of wines.
Nevertheless, be aware that milk chocolate can vary dramatically. We're not just talking about differences in cocoa content either. You'll often find extras in milk chocolate, like caramel or sea salt, which impact the best wine to choose.
Then there are quality differences. Some types of milk chocolate will rely on additives and perhaps ingredients like high fructose corn syrup. Others may use sugar instead and have a much shorter ingredients list. Such variations can influence the flavor of your chocolate and how it matches with wine.
Late Harvest Red Wines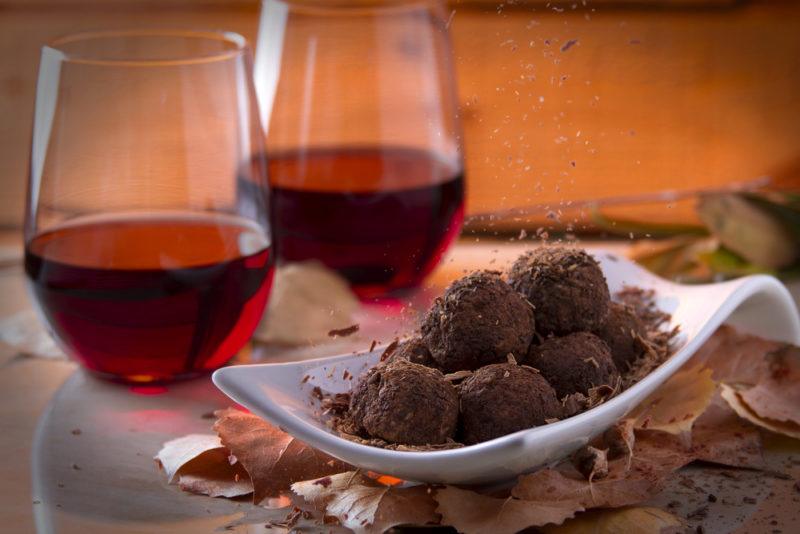 Late harvest wines are a little unusual. They're made using grapes that are kept on the vine for much longer than usual. Leaving the grapes like this means that they become sweeter over time.
So, late harvest wines tend to be sweeter than their regular counterparts and are often thought of as dessert wines. Many people focus on late harvest white wines, but late harvest red wines are pretty amazing too.
Late harvest reds that are similar to ports are especially good with milk chocolate. Examples include late harvest pinot noir, petite sirah, or syrah.
Vintage Port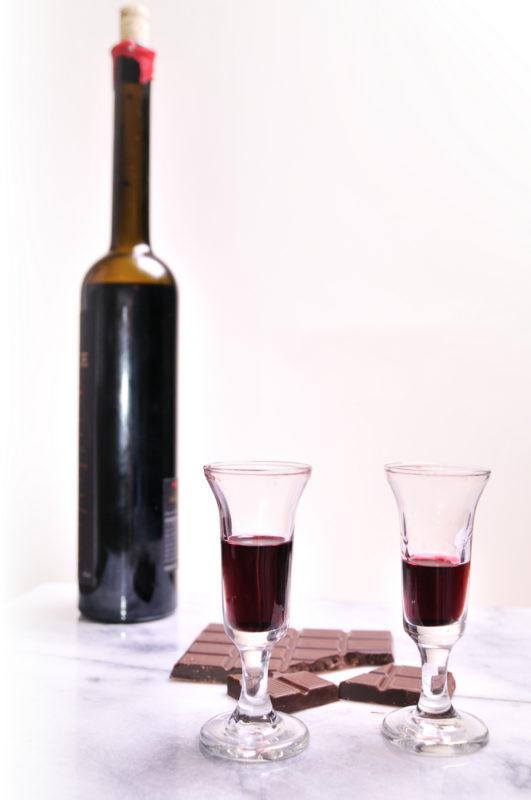 Vintage port also goes by the name ruby port. It has a rich red color and tends to be very sweet. This sweetness is a natural complement to milk chocolate.
Port can also offer berry flavors and some spiciness to the
Creamy chocolate can be an especially good choice here, as this prevents the sweetness from being too overwhelming. And, of course, the quality of your chocolate makes a difference. High quality chocolate will always complement wine more than cheap chocolate will.
Brachetto d'Acqui and Milk Chocolate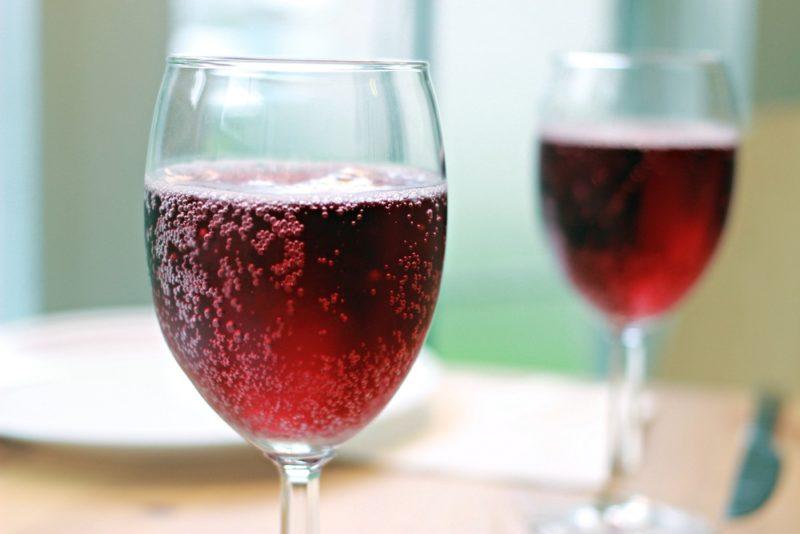 This Italian red wine is sparkling and sweet, so it's easy to see why it combines so well with chocolate, particularly milk chocolate. You can pair it with many variations on milk chocolate, including desserts.
Try serving Brachetto d'Acqui with homemade chocolate mousse. The creaminess of the mousse just adds an entirely new layer to the combination.
Pinot Noir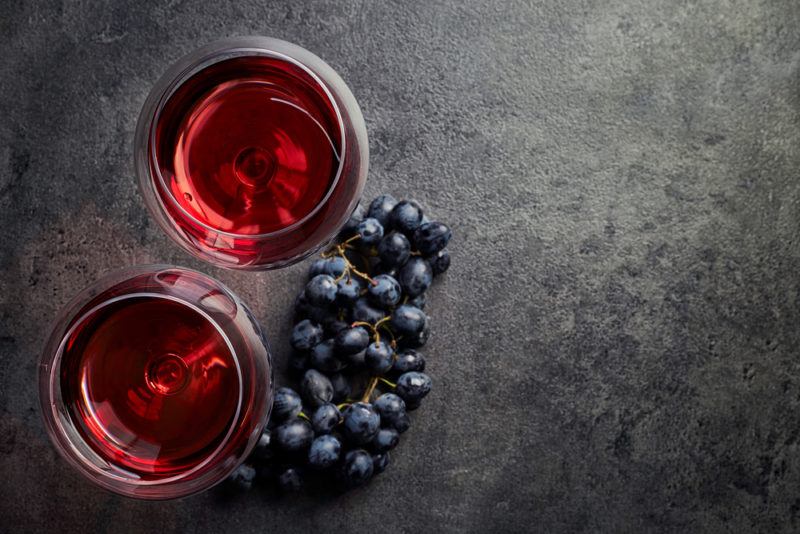 Pinot noir isn't just an interesting choice for pairing with white chocolate. The wine is known to be versatile and pairs well with many different foods. When served with milk chocolate, a pinot noir helps to highlight the smooth nature and the cocoa in the chocolate.
Plus, pinot noir has some of the complexity that you find with red wine, without being nearly as intense as options like cabernet sauvignon and syrah. This makes it a perfect choice for high quality milk chocolate that has complex flavors.
Merlot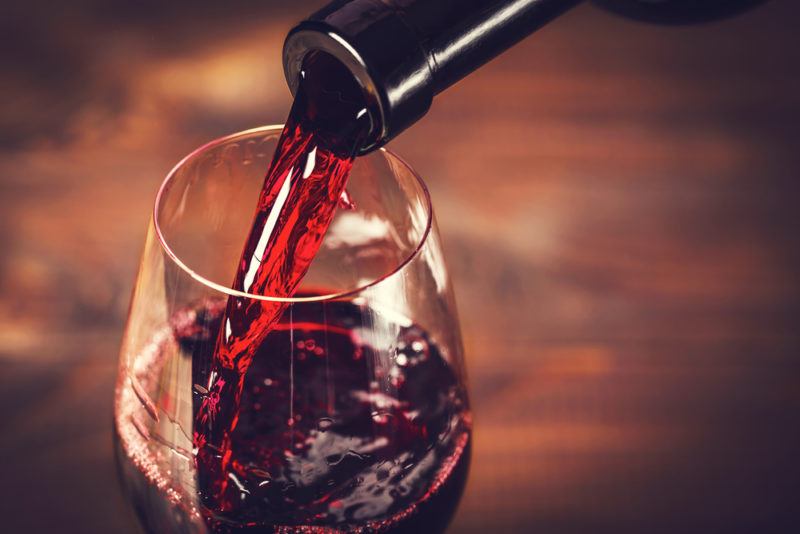 A medium-bodied merlot has similar advantages as a pinot noir and works well in many of the same food and wine pairings. Once again, you have an interesting flavor profile and richness, both of which combine well with the flavors of milk chocolate.
Both options are just as appealing for serving with milk chocolate on its own and milk chocolate based desserts. So, a chocolate cheesecake would be delicious with a glass of merlot, just as a piece of milk chocolate would be.
Dessert Wines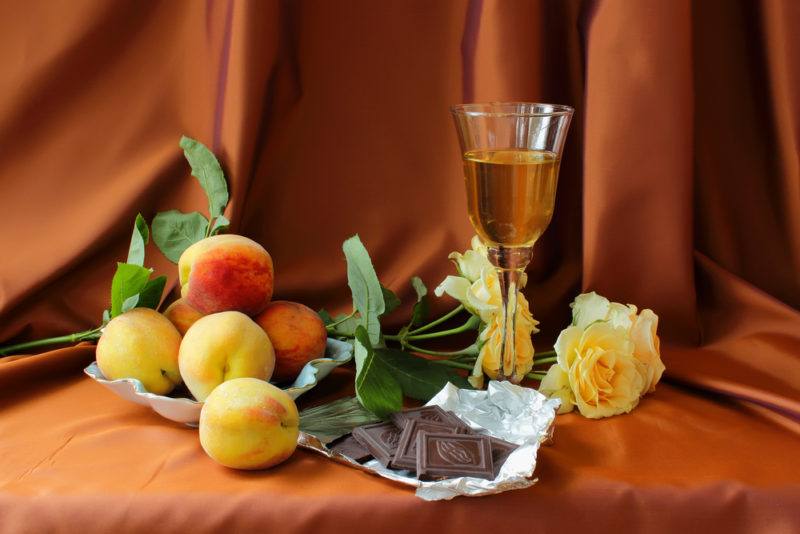 Dessert wines tend to be sweeter than other types of wine and they're an easy choice when pairing with a sweet food, like chocolate. White dessert wines like Moscato are especially appealing. The sweetness complements the milk chocolate, while the wines still have enough structure of their own to not get overwhelmed by the chocolate.
Ruby Port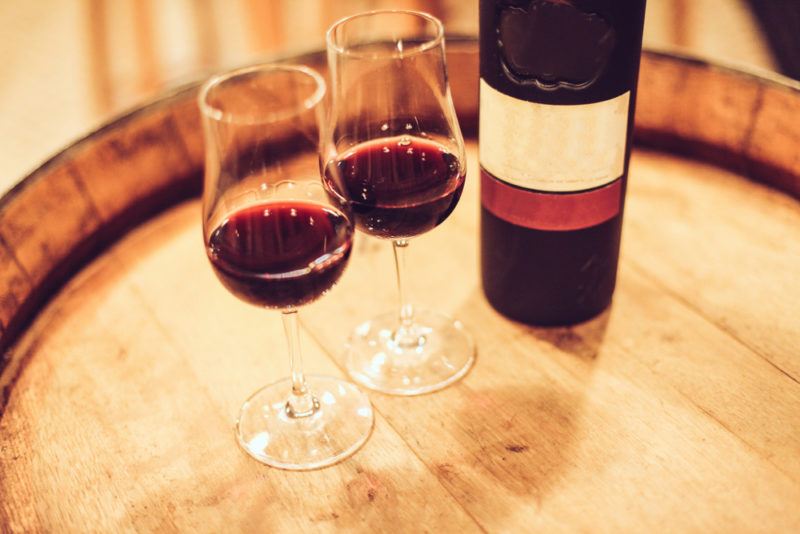 Ruby port tends to be sweet as well, making it another interesting wine if you hope to pair sweet with sweet. Port may even be more appealing in some situations, as it has a richer body and strong fruitiness that provides a perfect foil for milk chocolate.
And, as we'll talk about soon, ruby port also pairs with many types of dark chocolate. Having a wine that does both is useful, as the definition of dark chocolate is on the loose side. You'll find many chocolates and desserts where it's not even entirely clear whether you're eating milk or dark chocolate.
Pinot Gris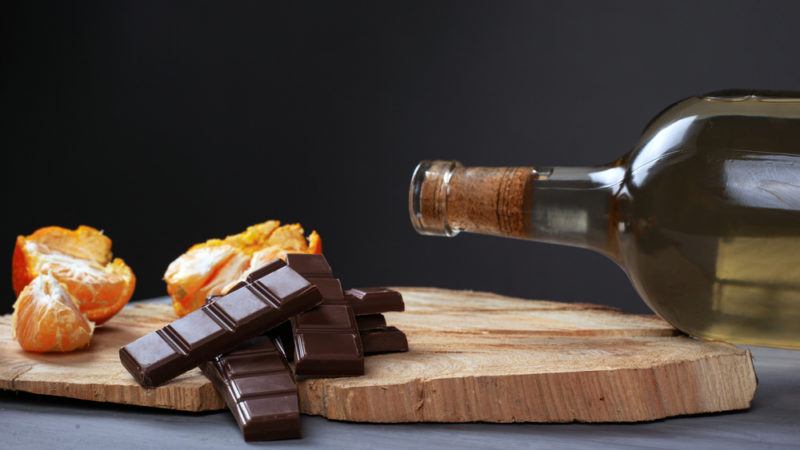 Some white wines complement milk chocolate well. The best options are wines that are on the ripe side and have a little oak.
Pinot gris is an easy wine to focus on here, especially as you can find it in stores without much trouble at all. With so many pinot gris products to choose from, it should be easy to find a bottle that's in your price range.
Viognier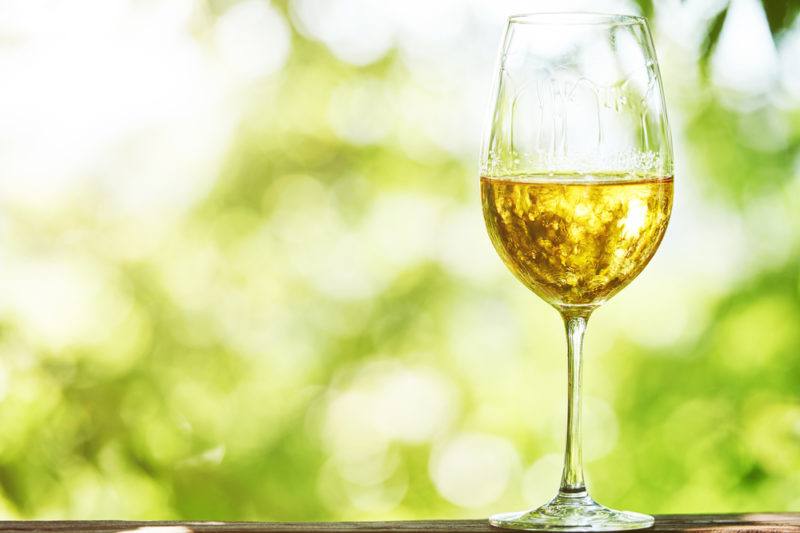 A bottle of viognier works with milk chocolate for the same general rules as a pinot gris. Viognier is much less common than pinot gris, but the popularity of the wine has been increasing in recent years.
If nothing else, viognier is a good wine if you're looking for something a little bit different. The resurgence in popularity also means that new varieties are being developed, so you'll have different options to experiment with.
Dark Chocolate and Wine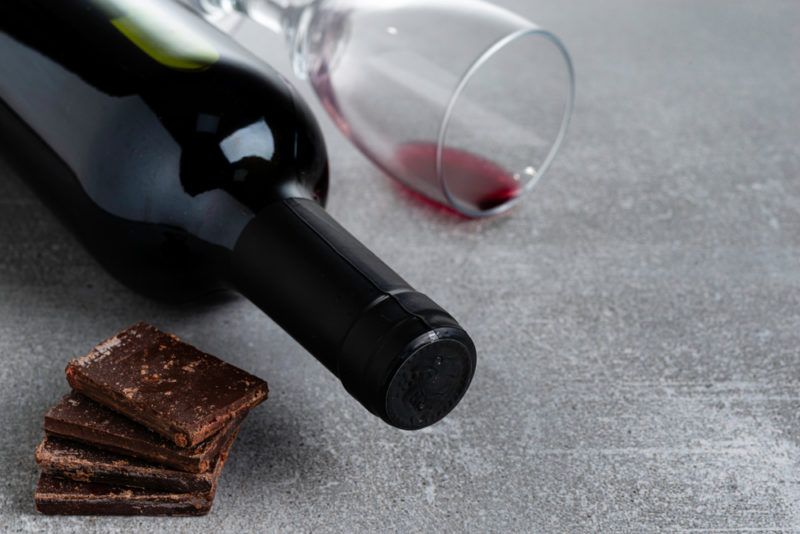 Wine pairing with dark chocolate tends to be more challenging than pairing with other types of chocolate. One reason is that dark chocolate can be intense, especially if you're choosing high cocoa dark chocolate.
There are also strong differences in personal preference. Some people prefer drinking relatively acidic wines with dark chocolate, while others look to mellower choices instead. Differences in opinion mean that even if you find a wine and dark chocolate pairing that you love, there's no guarantee that any guests will find it equally amazing.
You'll need to think about the chocolate that you're focusing on too. Many definitions of dark chocolate just focus on chocolate with at least 35% cocoa solids. But, there's a huge flavor difference between pieces of chocolate with 35%, 55%, 75%, or 95% cocoa solids.
Pinot Noir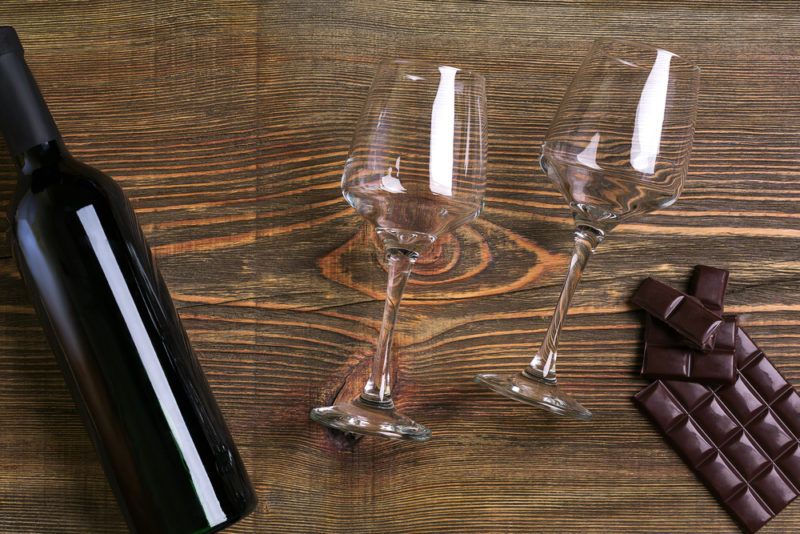 It's easy to see why pinot noir is considered a classic wine pairing option – as you can use it for any type of chocolate. Notably, a pinot noir is lower in tannins than most other red wines, so you get some of the complexity of red wine, without having to deal with tannins.
As we'll explain shortly, wines with high tannins create an interesting effect when paired with dark chocolate. The combination can still work, but many people prefer to focus on wines with fewer tannins, along with ones that have some degree of sweetness.
This pattern also means that pinot noir is one of the safest red wines to pair with high cocoa dark chocolate. You'll need to be more careful with high tannin wines.
Zinfandel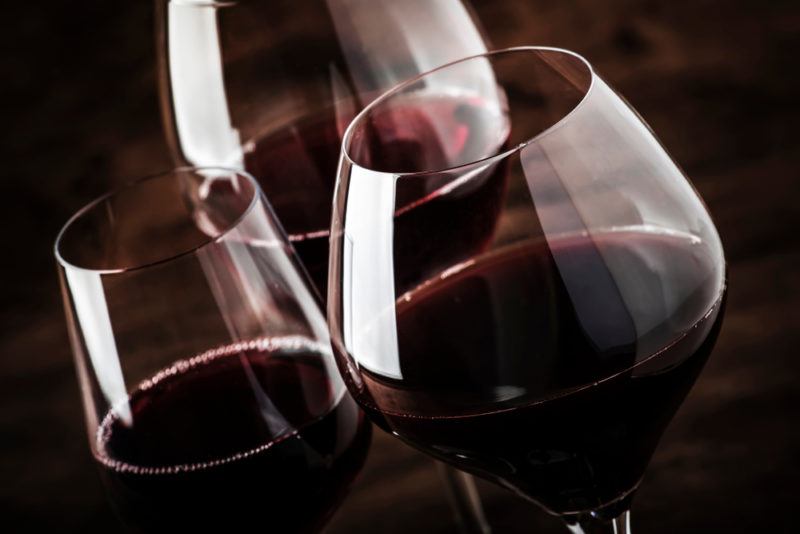 Zinfandel wines are known for having rich jammy flavors, spice notes, and a high alcohol content. The flavor profile can work well with dark chocolate, helping to bring out the nuances of flavor, without any jarring between the wine and the chocolate.
Zinfandel wines also tend to be more intense than many other types of wine. This can be a good thing, as you end up with a combination of flavors that tastes amazing and isn't easy to forget.
Malbec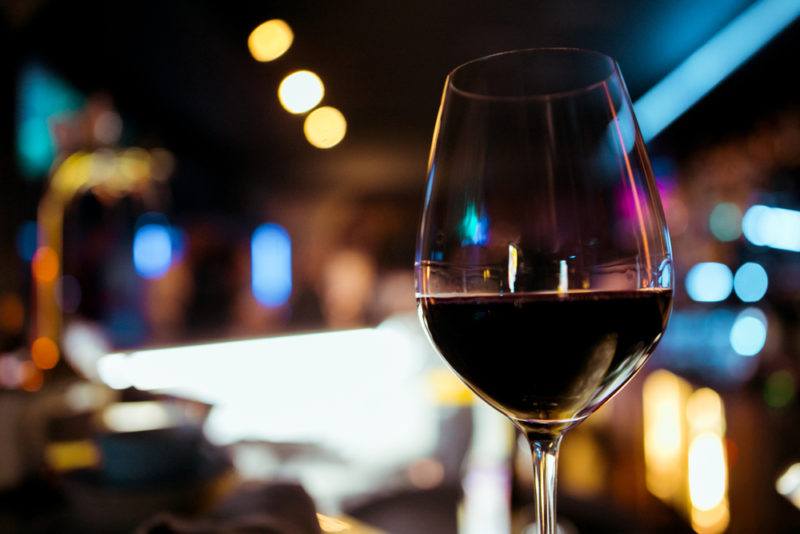 Malbec is another relatively intense type of wine that is sometimes paired with dark chocolate. The wine is known for its dark colors, along with its significant tannin content.
The tannins in malbec are one of the most interesting features, as these create an interesting contrast with the dark chocolate. Some people enjoy the combination, while others don't like pairing dark chocolate with any type of high tannin wine.
After all, tannins do have a type of drying effect in the mouth. This isn't a problem when you're enjoying the wine with high fat foods, but dark chocolate doesn't have the same creaminess that you find with milk chocolate, so the tannins don't get mellowed out.
Port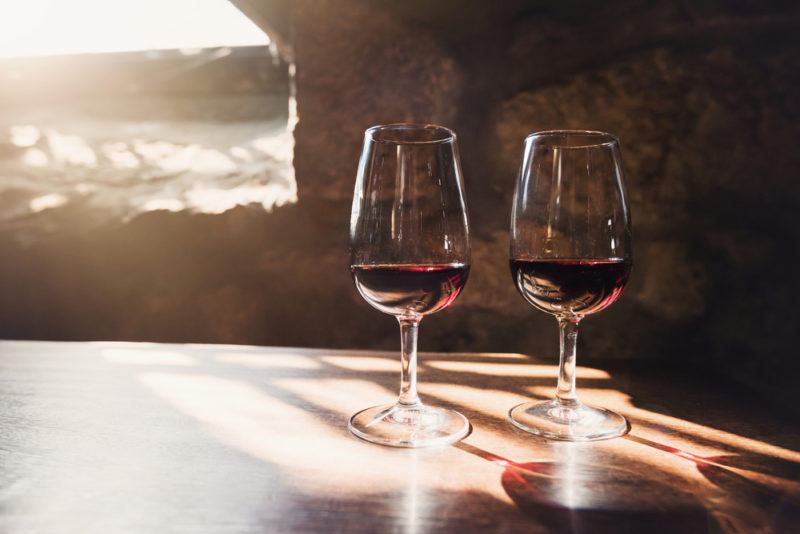 Port has plenty to offer, especially as the fortified wine tends to be sweet and is also complex. That combination is ideal for dark chocolate.
Port is even better if you can find some that has a spicy tone to it, such as cinnamon. It's easy to see how this flavor tone combines well with dark chocolate to give you an experience that shouldn't be missed.
Ruby port is your most common option. This type of port has a strong red color and tends to be sweet. You can also find tawny port. This has been aged for much longer, which leads to a tawny color and a mellower flavor.
While tawny port doesn't have the same sweetness that you find with ruby port, it does still pair well with dark chocolate – partly because tawny port has nutty notes.
Orange Muscat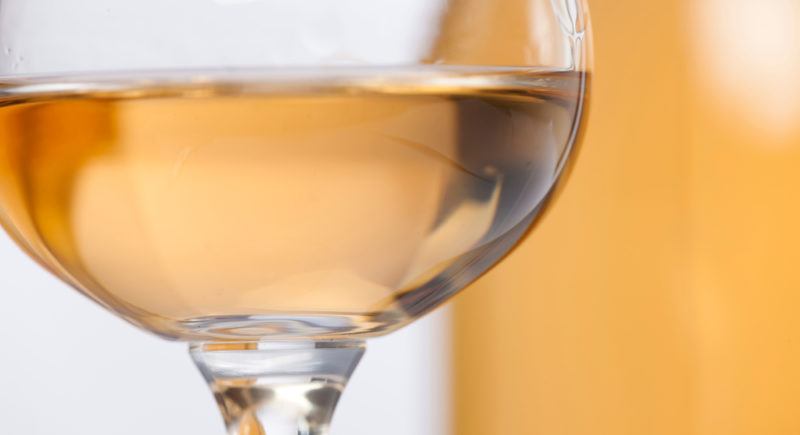 This type of wine is fairly obscure, but it is also an important one. The wine does live up to its name and has a strong aroma of orange. Other aromatics include pear and apricot. This combination does wonders when paired with dark chocolate, helping to make the chocolate taste better and draw out its complexity.
Chocolate With Flavors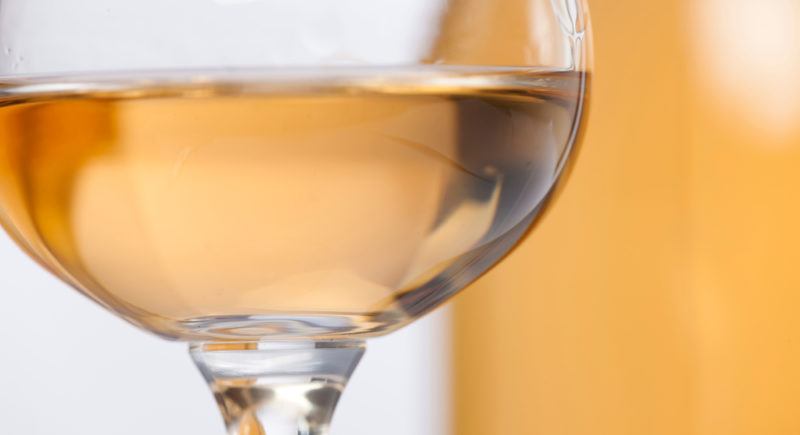 So far, we've been talking about chocolate on its own. You can often use the same wine to pair with a chocolate-based dessert, but this relies on chocolate being the dominant flavor in your dessert. Things become more complicated if the dessert has multiple key flavors or if you are eating chocolate with extra ingredients, like caramel filling or sea salt.
The examples below are some of the best pairing choices. But, I'm sure you can imagine, we're only scratching the surface. There are many more combinations out there and you'll need to experiment for yourself to find the ones that work for you.
Sea Salt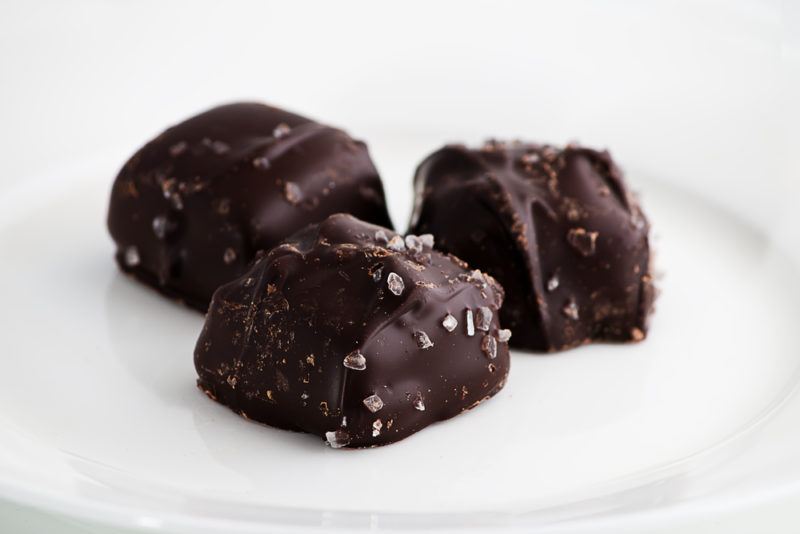 Salt tends to make flavors more intense. While this effect can be helpful, it does mean that you need to take care with the wine that you choose.
There are two styles to take here with sea salt. Either you can look for a sweet white wine, particularly a late harvest style or you can look for a more intense fruity wine, like zinfandel. Both styles can be effective, while wines that fall in the middle of these styles don't do so well.
Caramel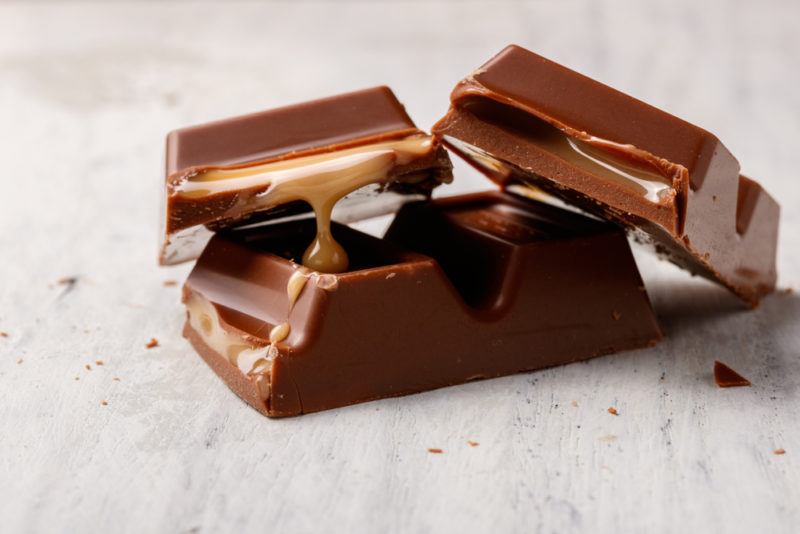 Sweet wines work well here too, including tawny port and some types of sherry. You're not limited to still sweet wines either. Sparkling ones often complement caramel chocolate well too and the bubbles make the combination more interesting.
Berries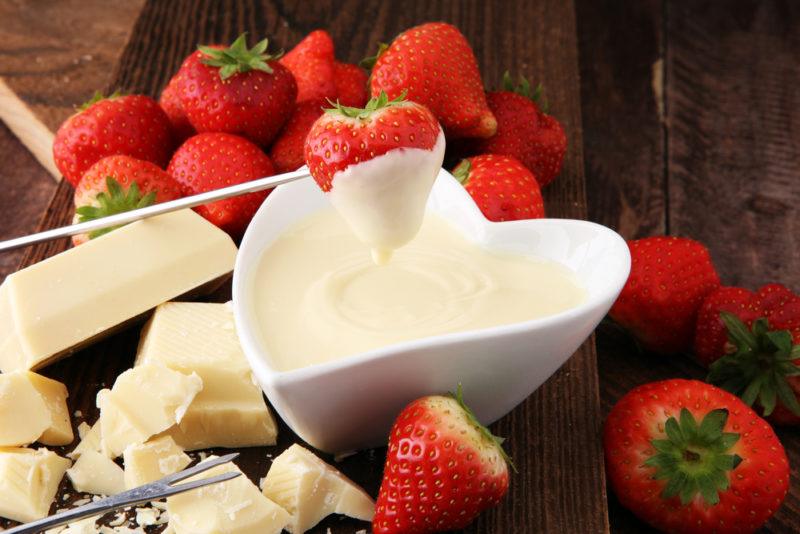 Ruby port and sparkling wines are your best choices here. You could also turn to some sweet wines, but it may take a little experimenting to work out the best style of sweet wine. The best choices here will vary depending on the berries that are used, how they're combined with the chocolate, and what the other flavors are.
A classic choice that's hard to beat is serving chocolate dipped strawberries with champagne. This combination is ideal with white chocolate strawberries, although many people do still serve champagne with strawberries dipped in milk chocolate too. Of course, you're not limited to champagne. Other types of sparkling white wine can work just as well.
If you're focusing on a dessert with cherry flavors and dark chocolate, then dolcetto can be a good choice. This is a type of red wine that has notable cherry flavors, so it naturally complements the cherries in your dessert.
Mint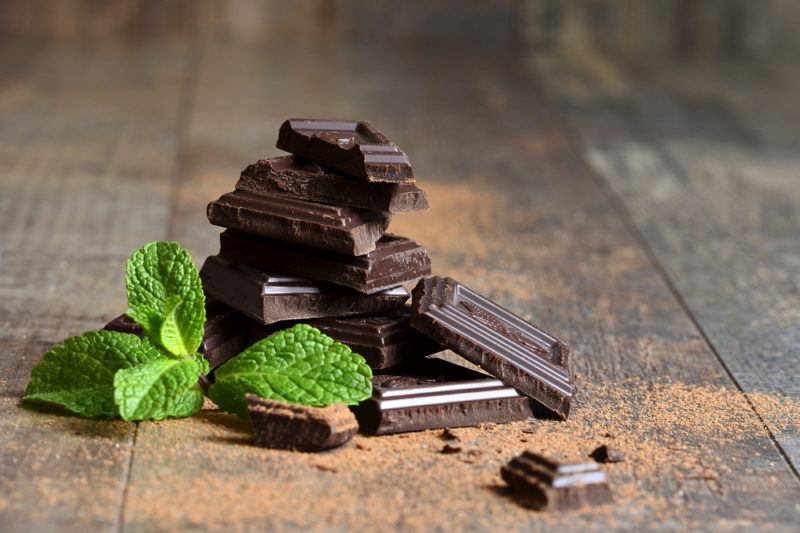 The strength of mint means that you have more flexibility in the wine that you choose for pairing. You can focus on more intense wines, such as cabernet franc, cabernet sauvignon, or shiraz.
Red dessert wines are another place to look. These often provide a similar sweetness to white dessert wines, along with a more complex flavor profile.
Nuts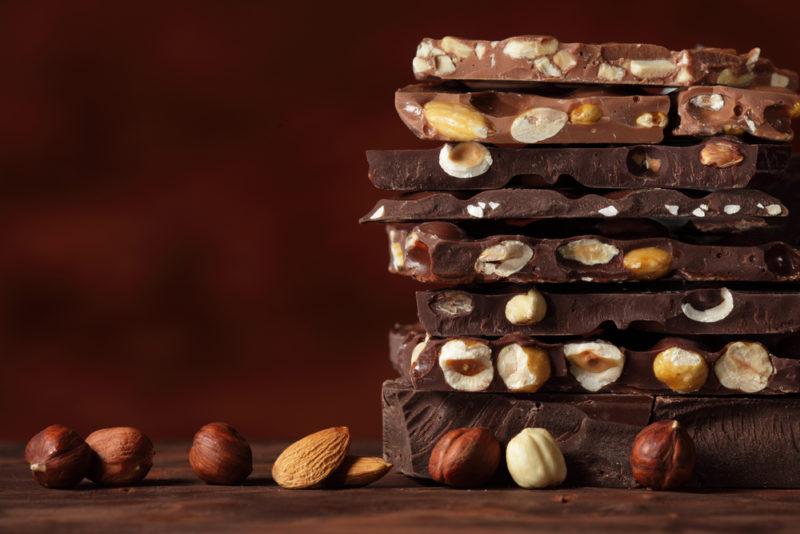 If your chocolate has nuts, you could consider tawny port, as this has a slightly nutty flavor of its own and is also mellower than ruby port. In case you're unfamiliar, tawny port has gone through much more aging than ruby port. This is what mellows out the flavor and also changes the appearance of the wine.
Tawny port does tend to be more expensive than ruby port, so it won't be a viable option for every situation. Still, if you have some high quality chocolate with nuts, then getting your hands on some tawny port may well be worth the effort.
Coffee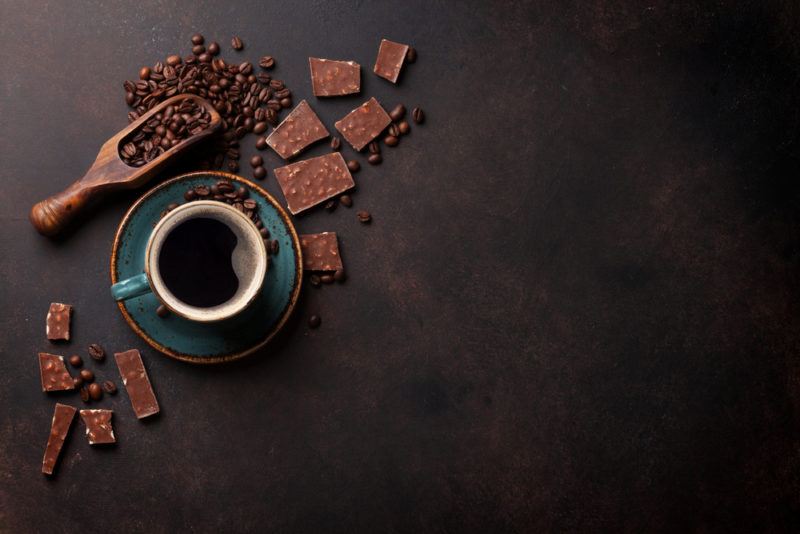 For coffee flavored chocolate or coffee chocolate desserts, petite sirah can be a good choice. The underlying flavor tones often include black pepper, blueberry, and plums, all of which complement chocolate well – and are just what you need when there is coffee in your chocolate too.
This is a full bodied wine with high tannins, so the combination won't appeal to everyone, especially if you're pairing it with dark chocolate. Even so, the style is worth trying at least once. You might just find that you love petite sirah with dark chocolate.