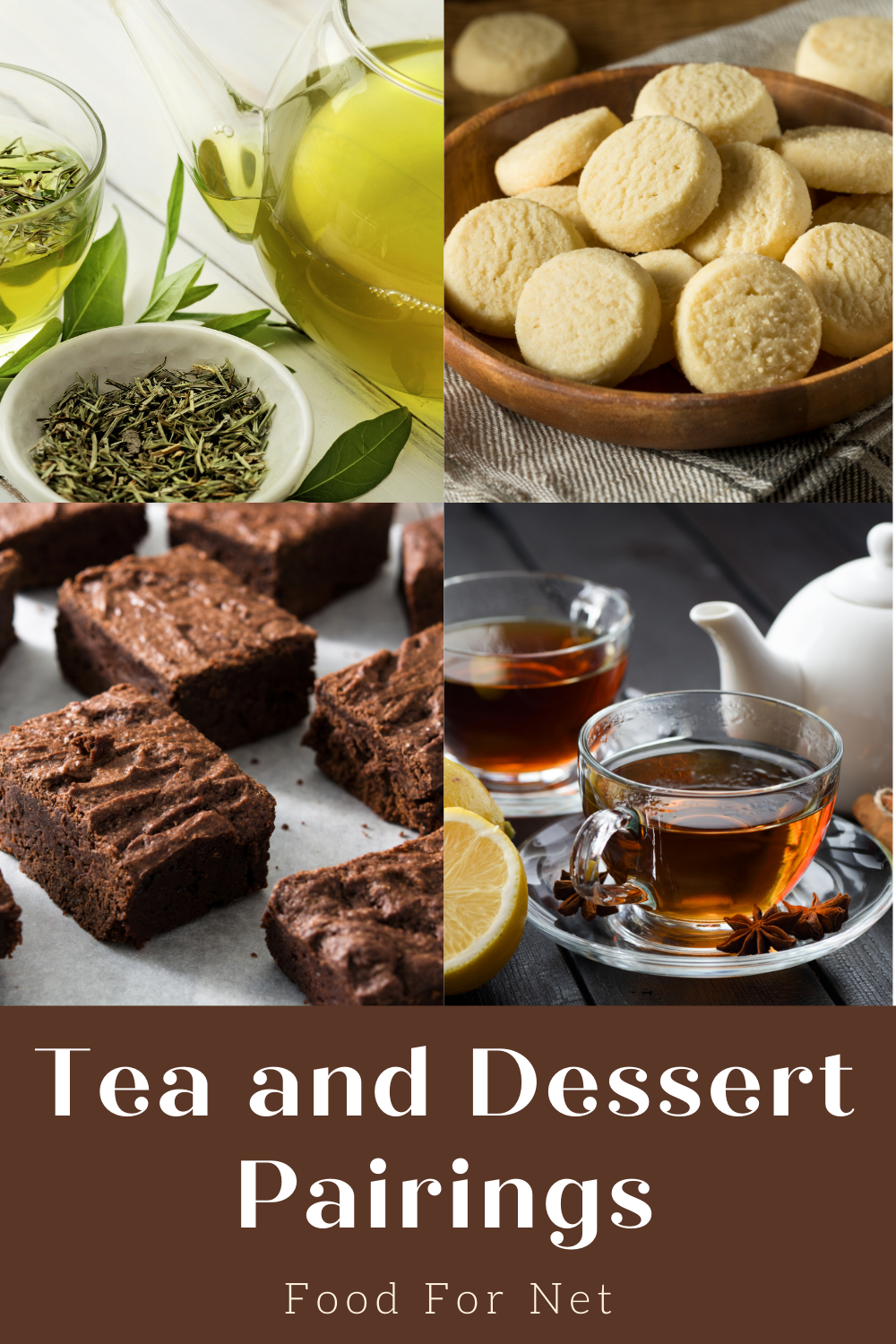 Pairing wine with food, including desserts, is a classic approach. But, did you know that you can do the same thing with tea? Like wine, tea has an interesting and complex flavor profile, so the right tea and dessert pairings will enhance the flavors of your tea and your food.
Some of the principles are even the same as wine pairing. So, for the most part, you're trying to match the strength of your tea with your food, while looking for complementary or contrasting flavor profiles.
For example, black tea tends to be robust, so it can be served with rich meals. White tea, on the other hand, is very mild. It doesn't pair well with many foods at all. And, if you serve white tea with a dish that is too rich, you'll barely be able to taste the tea at all.
Thankfully, pairing tea with dessert isn't as tricky as it sounds. You'll find plenty of combinations in this post, along with suggestions for how to make pairings of your own.
If you want some more ideas, check out our posts on pairing tea with pastries and on the best drinks to serve with dessert. Or, for something different, what about dessert cocktails?
Delicious Tea And Dessert Pairings
White Tea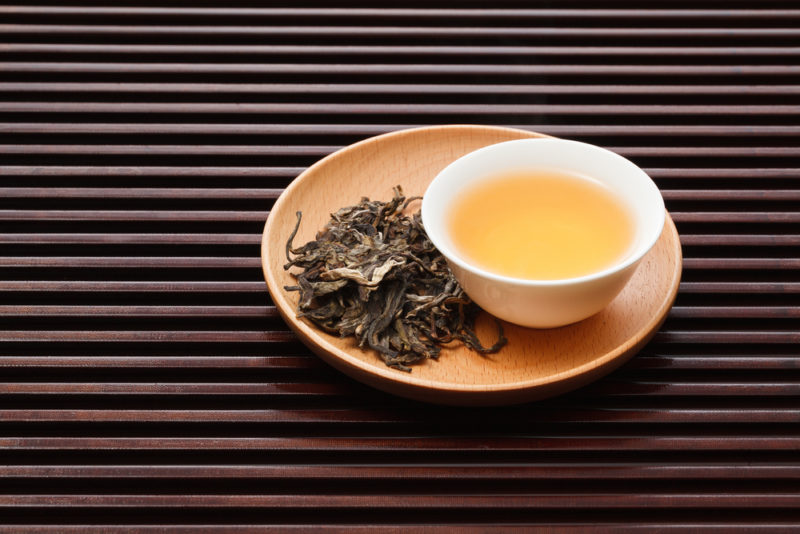 White tea is easily the most challenging type of tea to pair with food. The tea has an incredibly mild flavor, so most foods end up drowning out the taste of the tea almost entirely. When this happens, it can often seem like you're drinking water rather than tea.
It's often best to avoid pairing with white tea entirely. You'll get more out of enjoying the tea on its own. That way, you can experience all of its nuances.
Flaky and Mild Desserts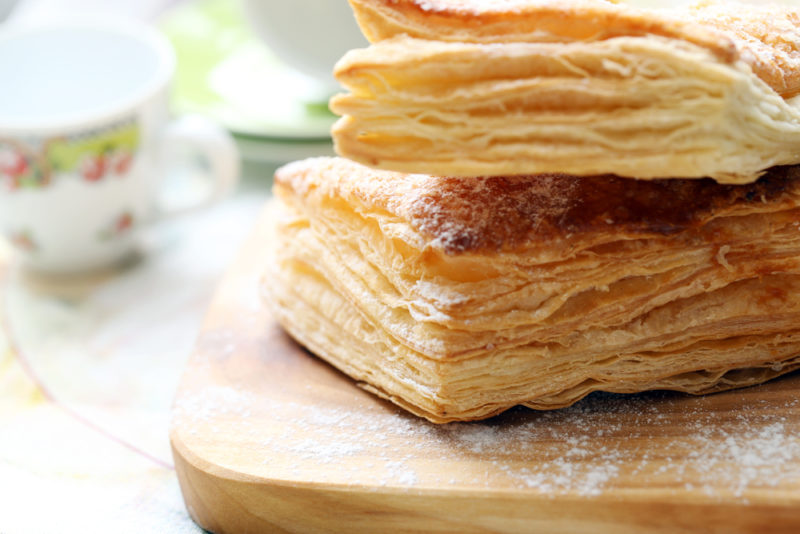 However, if you are going to pair white tea with a dessert, look for light flaky desserts that don't rely on rich flavors. Some of these can work well with your white tea. For example, puff pastry can work well, along with times where the layer of pastry is very thin.
Still, it will take some trial and error to find the right type the right dessert here. Don't let this put you off. Experimenting is half the fun of food pairing anyway.
Sponge Cakes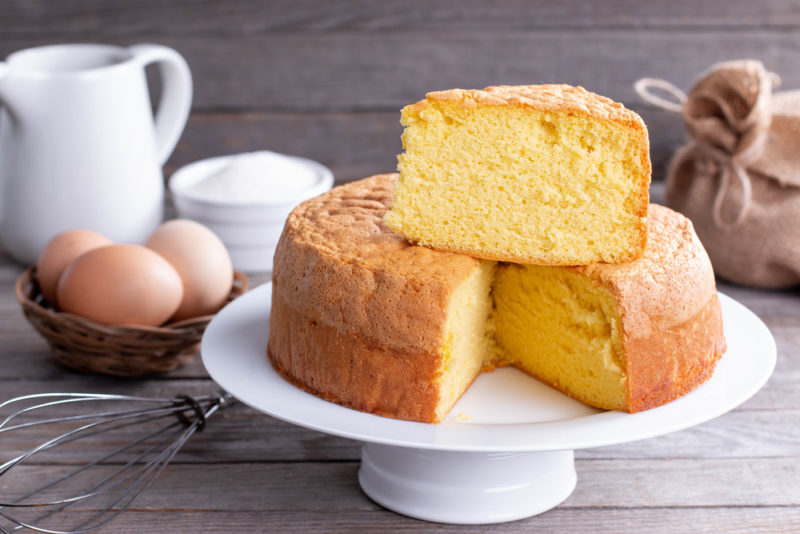 Sponge cakes work well with white tea too, as the cakes don't offer all that much flavor at all. This pairing helps to make the sponge cake seem more interesting. After all, it's easier to enjoy somewhat bland food when it is served with something nuanced, like white tea.
Fruit Desserts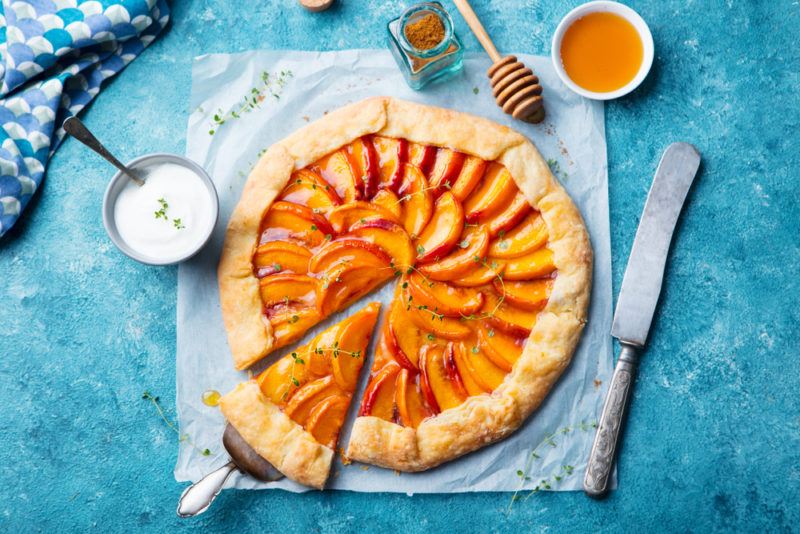 You can also turn to some types of fruit desserts, as fruit tends to be light and isn't intensely sweet. Peaches can be a great place to start. You could even just try having slices of fresh peach along with your white tea. Honestly, it doesn't need to be any more complicated than that.
A fruit galette is another easy choice. This is a type of tart that tends to have a thin crust that isn't too sweet. There's little risk of overpowering your tea here, especially if you stick to subtle types of fruit rather than those with intense flavors.
Green Tea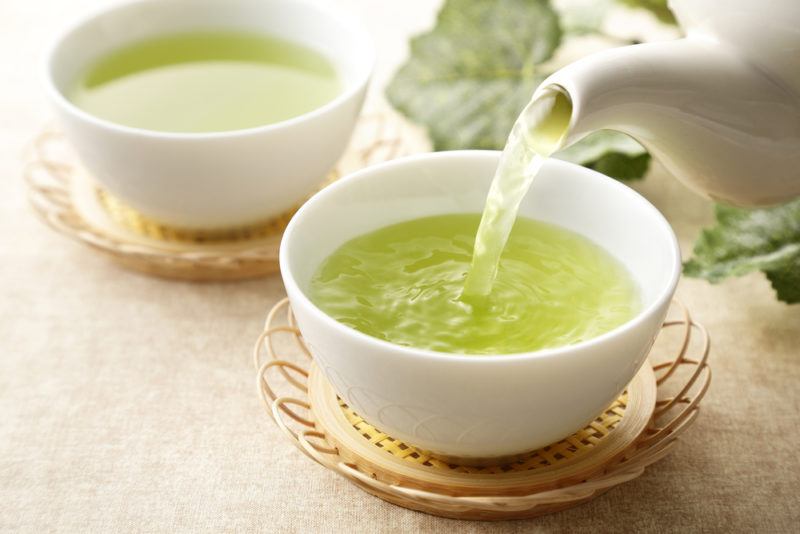 Green tea is often vibrant, with a type of earthy and vegetative flavor profile. This type of tea tends to pair best with relatively light foods so that you don't overwhelm the flavor of your tea.
You can also match green tea to desserts that already use green tea as an ingredient. For example, green tea souffle, matcha cheesecake, and green tea ice cream are all fairly common.
Matcha Green Tea with Vanilla Ice Cream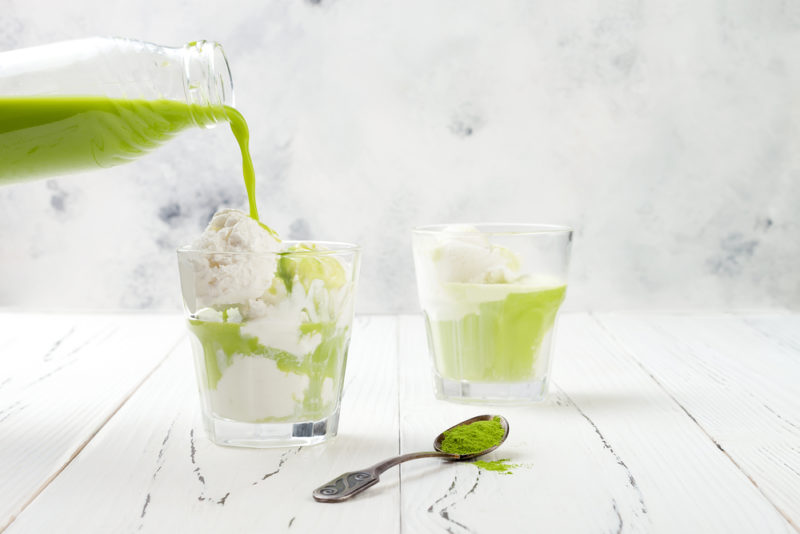 Here's a pairing that can easily be a dessert at the same time. To do so, you would rely on hot matcha green tea that is poured over your ice cream – much like an affogato, except that you're using green tea instead.
Matcha does taste very different than coffee, but this isn't a bad thing at all. Instead, you get a creamy and mellow treat, one that is also low in caffeine.
Sweet and Delicate Desserts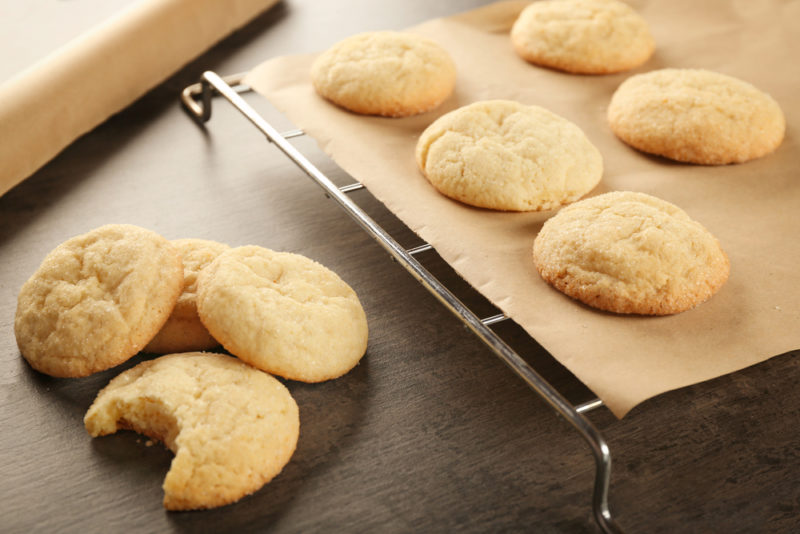 Green teas tend to have some bitterness in their flavor profile. This means that overly sweet desserts often won't pair well at all. You need to look for delicate options instead, like a sugar cookie that keeps things simple.
There are many other delicate desserts to think about too. The trick is to look for subtle flavors, rather than strong ones.
Fruity Green Teas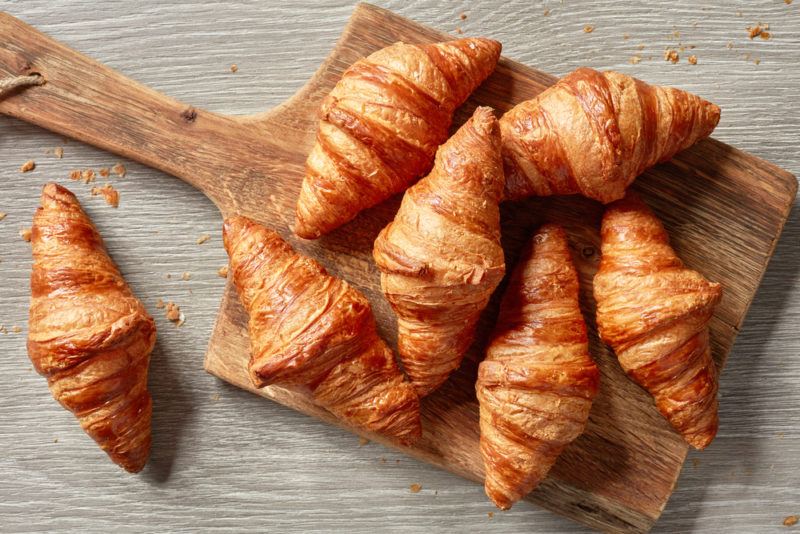 Green teas vary in style, so the same pairings won't work for every type of green tea. For fruity green teas, you're often looking for a dessert that isn't very sweet.
Unsweetened pastries are a fantastic place to begin. Try having a cup of fruity green tea with a freshly baked croissant. This combination allows you to fully enjoy the flavors of your tea and pastry.
If your dessert is too sweet, you won't taste the subtleties of your tea.
Dark Chocolate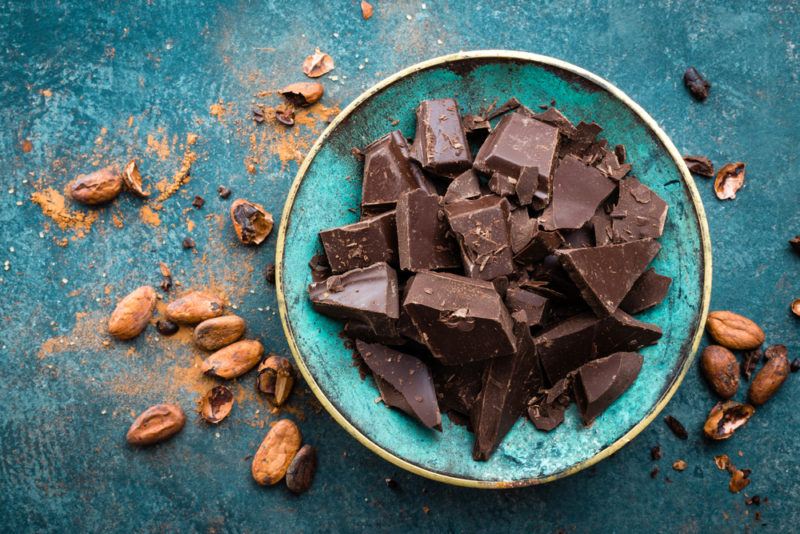 While milk chocolate pairs best with black tea, dark chocolate finds its match in green tea instead. The bitterness of the chocolate works well here and highlights the fruitiness of your green tea.
We're not just talking about eating a square of dark chocolate with your tea either. Most dark chocolate desserts will pair well with green tea too. Look for desserts where dark chocolate is the defining flavor, like a rich dark chocolate mousse or a chocolate lava cake.
Oolong Tea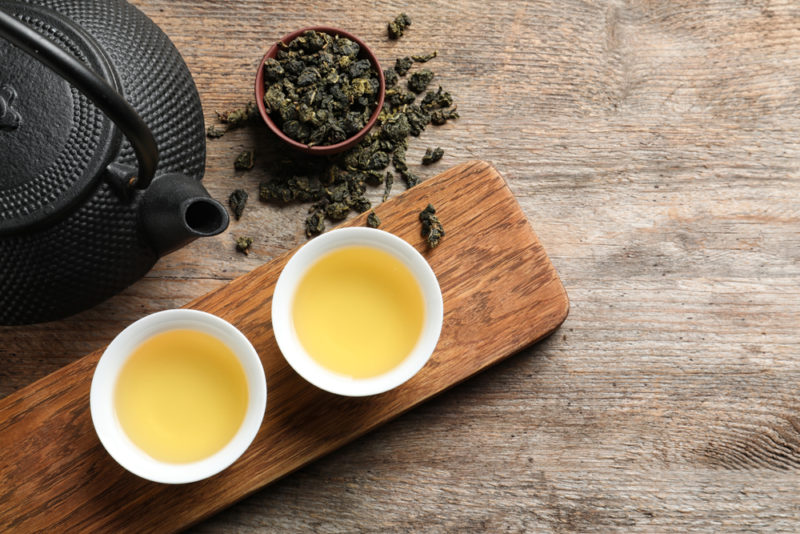 Oolong is often called a partially oxidized tea, which puts it somewhere in the middle of green tea and black tea. The amount of oxidation can vary dramatically, which then affects the characteristics of your tea. Some versions of oolong end up being more similar to black tea, while others end up being closer to green tea instead.
While there's no shortage of variation, oolong teas tend to be complex and somewhat smoky, so they work best with dishes that will allow the complexities to shine.
Green Oolong with Floral Notes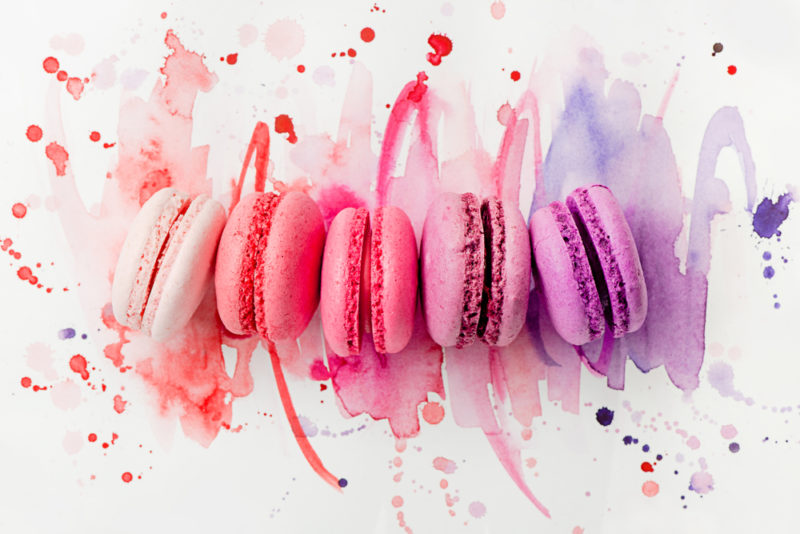 Suppose your oolong tea has notable green tea characteristics and some floral notes (like this one). In that case, it should pair well with light and fragrant desserts, like macarons.
This type of pairing helps to make the floral notes of your tea stand out even more.
Dark Oolong Teas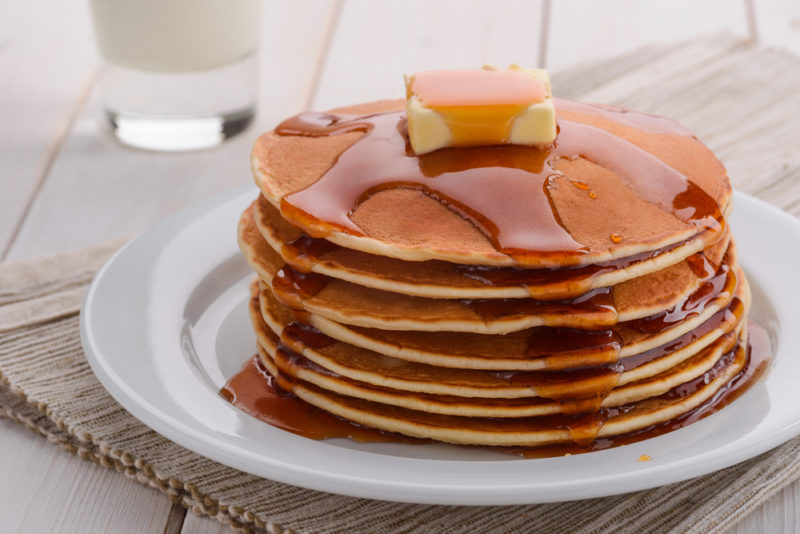 These types of oolong tend to be similar to black tea. They often have a strong flavor of their own, which helps them to match well with a broader array of foods.
Maple syrup is an excellent pairing choice here, as it is sweet and also offers some flavor complexity. A simple approach would be to serve pancakes with maple syrup, even though that's often used as a breakfast rather than a dessert.
You could also look for dessert recipes that use maple syrup as a key ingredient. There are even some pastries that do this.
Fruity Desserts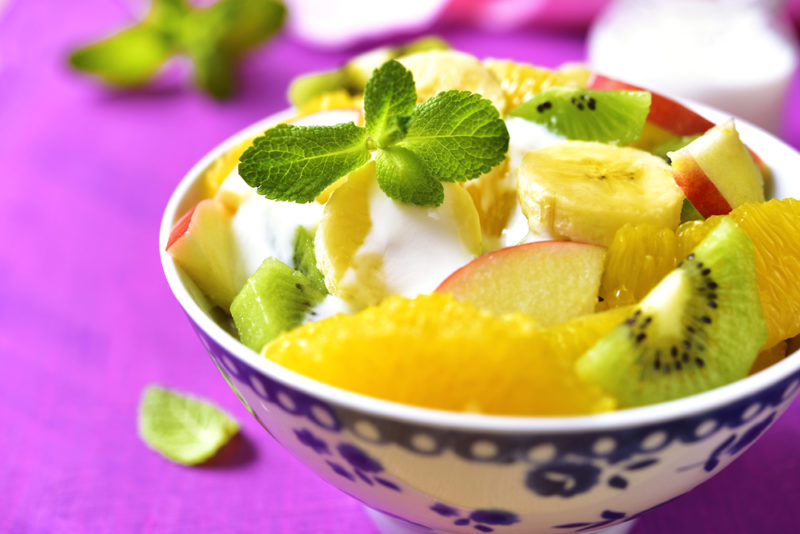 The complexities of oolong are exceptional with most types of fruity desserts.
You don't need to pay too much attention to the type of dessert you're making; just be sure that it is fruit-heavy. You could even serve oolong tea with a fruit salad, especially if you're using some type of syrup with it.
Just watch out for pairing oolong tea with desserts that have subtle fruitiness. A peach gallate, for example, is known for its subtle flavors. The dessert pairs well with white tea, but would be quickly overwhelmed if you served it with oolong tea instead.
Flavored Oolong Teas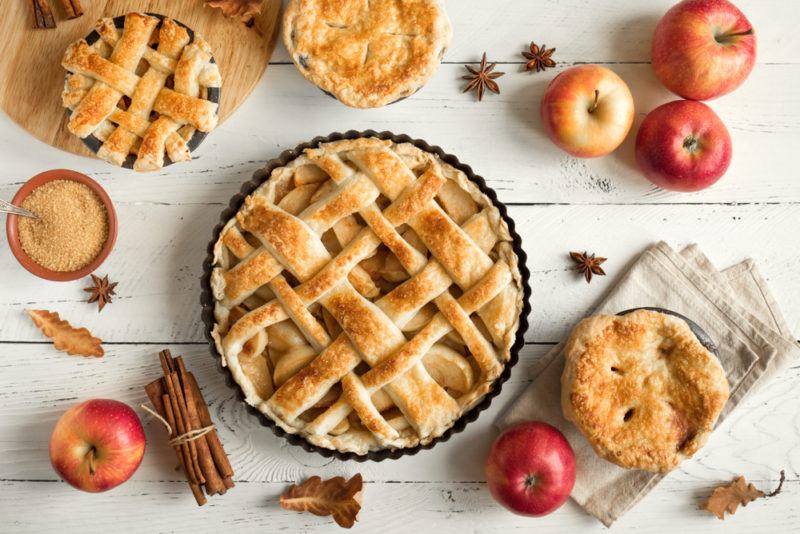 Oolong teas are often combined with other ingredients to influence their flavor profile. For example, the Apple Butter Oolong tea from Fusion Teas includes fruit chunks, cinnamon, and white hibiscus petals, along with the oolong tea itself. These ingredients give you an apple-flavored version of oolong.
Not surprisingly, this tea will match well with desserts that rely on apples or ones that are relatively neutral. Pairing the tea with a piece of shortbread, for example, would be delicious without taking anything away from the flavor of your tea.
On the other hand, the Smoked Mango Oolong tea from the same company is an entirely different experience. It includes mango pieces and chili, along with some flower petals and the oolong. The manufacturers recommend pairing it with a pineapple upside down cake (preferably one that is drenched in brandy), as this creates a tropical flavor profile.
There are countless other examples, but the general theme is to pay attention to the main flavors in the tea and use these as a guide. You're looking for a pairing where the flavors of the tea and the dessert either complement or contrast one another.
Black Tea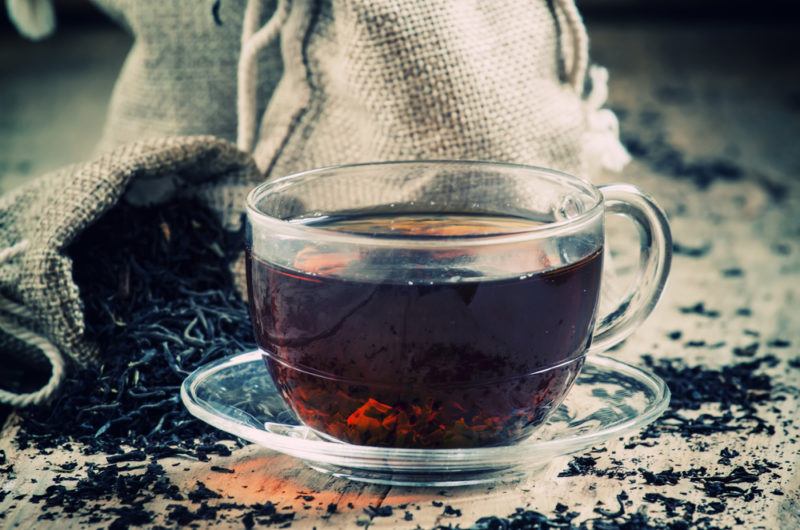 Black tea is more heavily oxidized than other types of tea. This gives it a more intense flavor and is one reason why black tea is often served with milk rather than on its own.
There are many different types of black tea, along with a few overall styles. For example, some black teas tend to be fruity, while others might be smoky or intensely earthy instead.
So, let's look at some of these different styles and how they pair with food.
Earl Gray Tea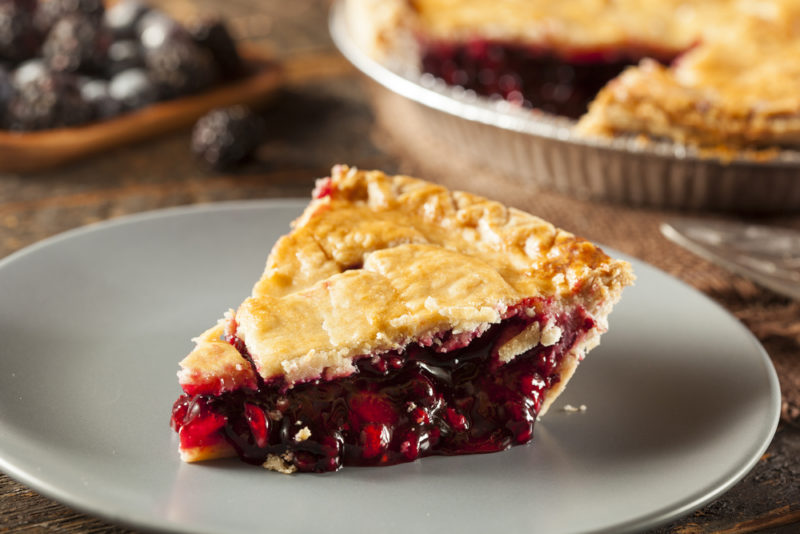 Earl gray isn't a category of tea like black, white, or green. Instead, the famous British drink is a flavored tea that relies on bergamot oil to create a distinctive citrus and floral flavor profile. This flavor means that the tea pairs with different foods than other types of black tea.
For starters, try earl gray tea with a lemon cake, particularly one that has dark chocolate on top. The citrus in your tea and your lemon cake are what make this pairing work so well.
You can also match earl gray tea with berry pie. This pairing works remarkably well and gives you plenty of flexibility. After all, there are countless types of berry pie for you to try.
English Breakfast Tea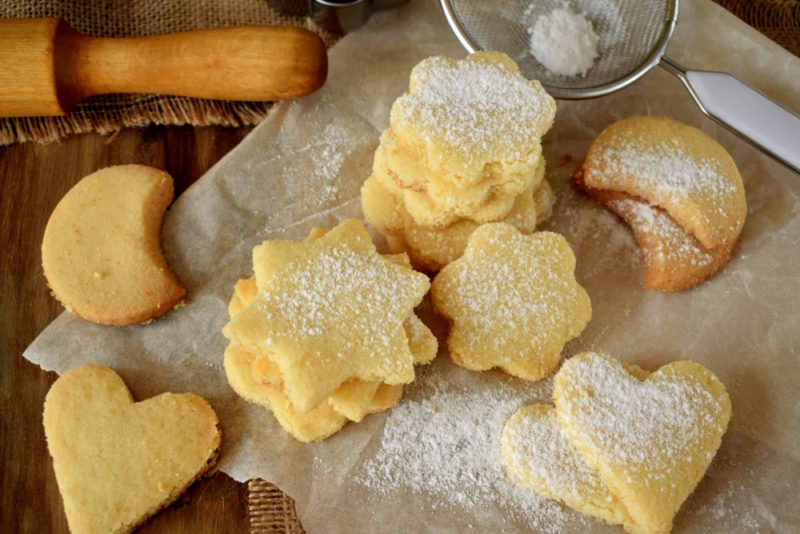 English breakfast tea is another popular type of black tea and, like earl gray, is often enjoyed first thing in the morning. While earl gray tea is flavored, English breakfast tea is simply a blend of multiple tea varieties.
This gives it a strong and complex taste. In fact, the strong flavor of the tea is why many people mix it with milk, honey, or other ingredients. Adding extras in helps to balance out the flavors and stops them from getting too overwhelming.
Shortbread is a good pairing here, as the creaminess of your dessert naturally matches the sweet milkiness of English breakfast tea with milk and sugar. For something more involved, try pairing the tea with a berry pie. You're still getting a similar texture in the crust while you get some extra delicious flavors from the berries.
Ceylon Black Tea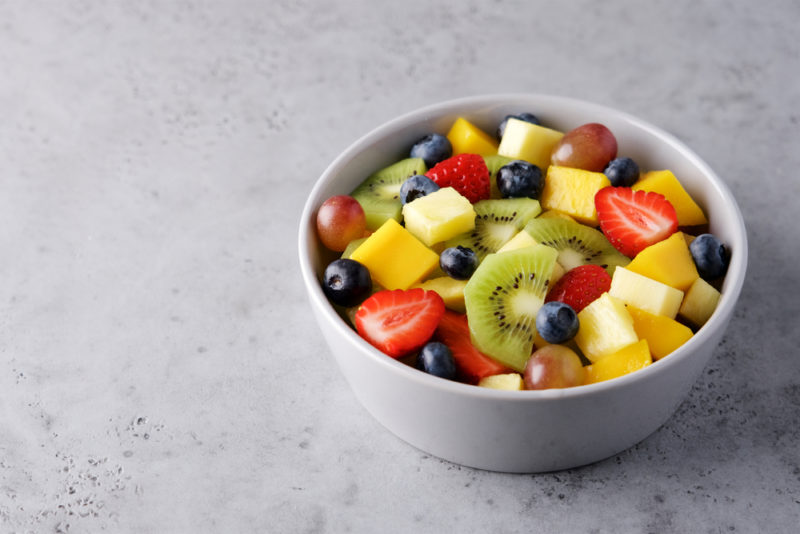 Here's another type of black tea to consider. The tea is grown in Sri Lanka, once known as Ceylon, where the tea gets its name. These days, you can find Ceylon black tea around the world and it is one of the most famous types of black tea. It's even the base of earl gray tea.
The tea's color and flavor depend on where it was grown, with high-grown teas having a milder flavor than low-grown ones. Still, in general, Ceylon black tea is known for its bold flavor. This is what you need to think about when matching the tea to desserts.
Pairing the tea with fruit-based desserts is one approach, as the fruit's vibrancy makes a delightful counterpoint to the robust flavors of your tea. This means that, once again, you could serve the tea with a berry pie. You could also simply focus on fresh fruit or perhaps a light fruit salad.
Assam Tea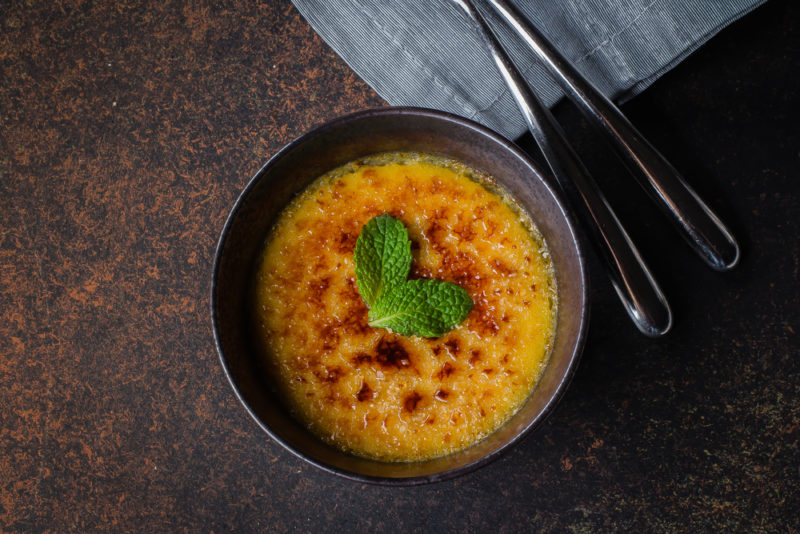 This type of black tea isn't nearly as common as the previous options, but it is still appealing. The tea comes from Assam in India. It has a rich color, malty flavor, and a bold flavor.
The combination of features means that Assam tea won't pair with the same desserts as the previous black teas. You'll often need a dessert with a strong flavor profile of its own. Gingerbread is a fantastic example here, along with any dessert that uses gingerbread flavors.
The intensity of the tea means that you can still taste the nuances of your drink and of your dessert.
Crème brûlée is another exciting pairing. The flavors of this dessert aren't as intense, but it is still a rich dish. The caramelized sugar on the top makes it even more delicious and this works well with your tea.
Darjeeling Tea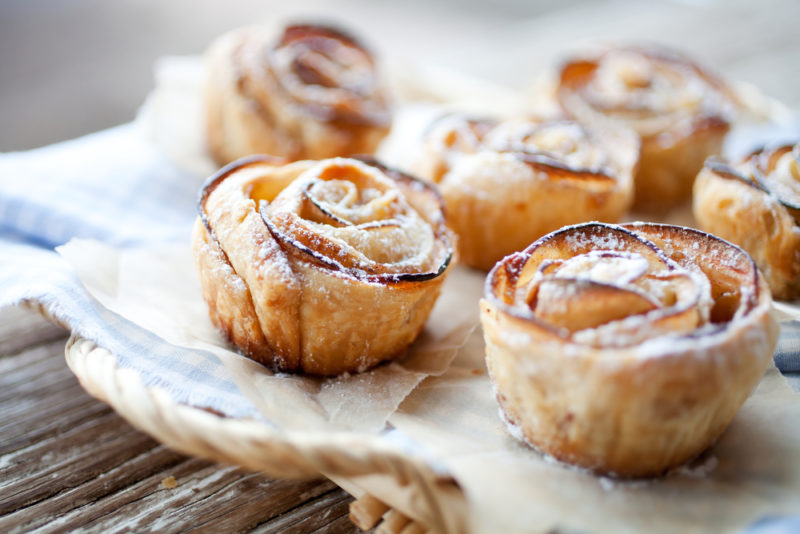 Darjeeling tea is another one that is named for the region where it is produced (it comes from Darjeeling, India). Most Darjeeling teas are black teas, although some estates now work with other types of tea too.
Darjeeling tea is milder than many other black teas, although it remains high in tannins. The flavor is mild enough that milk and sugar normally aren't added at all.,
For this type of tea, you're going to need a mild dessert. Sugar cookies or macrons can both work well. Pastries can be a good choice too, especially those that don't rely on intense flavors and ingredients.
Fruity Black Teas

Some black teas, particularly those from Sri Lanka and India tend to have a high tannin content and are quite fruity. Such teas are fantastic when paired with sweet desserts.
This pairing can make your dessert taste a little sweeter while also acting as a palate cleanser. Fruit-heavy desserts will often work well here, such as fruit pies and tarts.
You could experiment with other types of sweet desserts too, including cakes. The best pairing will depend on the characteristics of the black tea you're using, but don't worry, there is plenty of room for trial and error.
Earthy Black Teas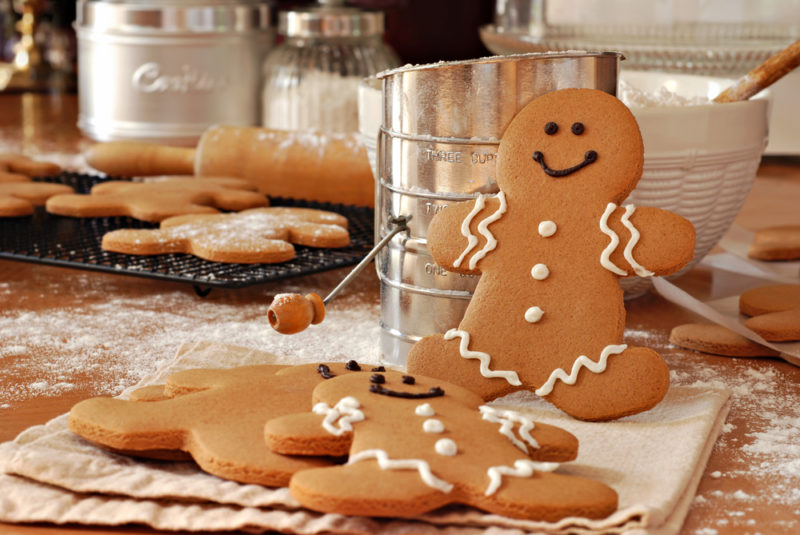 Black teas from African, Yunnan, and some other areas often have strong earthy flavors. These teas can be intense, which makes a little difficult to pair with food.
For the most part, you'll be serving these teas with savory foods, like jerk chicken or blackened meats. They can pair with some intense desserts, but they don't work well with creamy or sweet desserts. This means that most fruity desserts are out, along with custards and similar options.
You could try desserts like gingerbread, as that has a vibrant flavor and isn't too sweet. Or, you might just skip trying to pair earthy black teas. Have these teas with savory dishes instead, and look for a different type of tea to serve with your desserts.
Milk Chocolate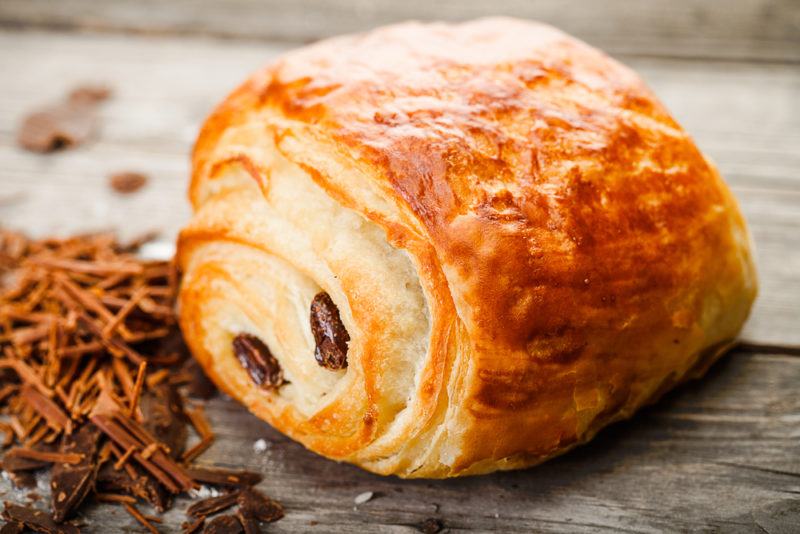 Black tea pairs surprisingly well with milk chocolate and milk-chocolate based desserts. The combination works due to the slight sweetness of black tea and the creaminess of the milk chocolate. You get even more parallels if you're including sugar and milk in your cup of black tea.
A pairing like this helps to bring out the flavor complexities in your tea. For example, try enjoying English breakfast tea and a pain au chocolat pastry first thing in the morning. Earl gray is another good match here, especially as earl gray complements pastries as well as chocolate.
As a general rule, you should be looking for round and soft black teas to pair with milk chocolate. These will give you the best balance of flavors.
Many milk chocolate desserts will be exceptional with green tea. A molten chocolate cake is an ideal place to begin, as there's something extraordinary about the rich and gooey chocolate center to this type of chocolate cake.
Chai Tea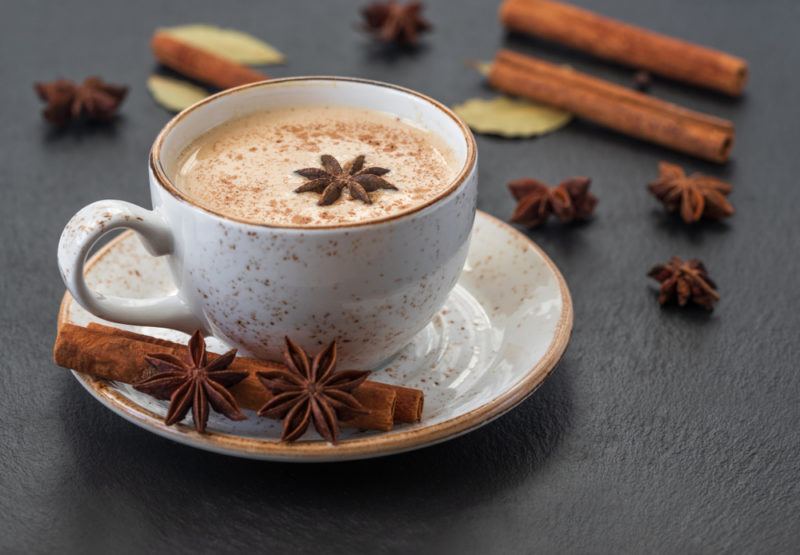 Chai tea can be slightly confusing, as the word chai is simply Hindi for tea and doesn't refer to a specific type of tea. When we use the word in the United States, we tend to mean masala chai, which is black tea that includes milk and some spices, like cloves and cinnamon.
The tea is a powerful way to increase your intake of spices, an approach that could even improve your health. The spices also create a fascinating flavor profile, so chai tea will pair with some desserts that other types of teas just can't handle.
While chai is basically just a different form of black tea, the included spices mean that you need to make some different pairing choices. So, we're giving chai tea a category all of its own.
Pound Cake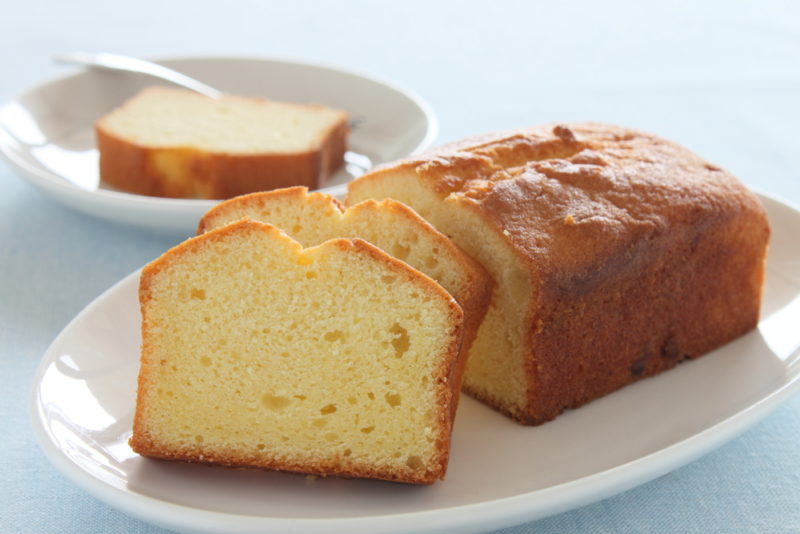 The features of chai tea make it useful for strongly flavored desserts, but that's not what we're focusing on here. Instead, chai tea works well with pound cake because the cake can be on the dull side. The tea is the perfect way to bring your dessert to life.
You can even dip the pound cake in your tea, if you feel so inclined.
This pairing works best if your cake doesn't have subtle flavors that you want to highlight. After all, the strong flavors of your chai tea will make the flavors in your cake less noticeable.
Brownies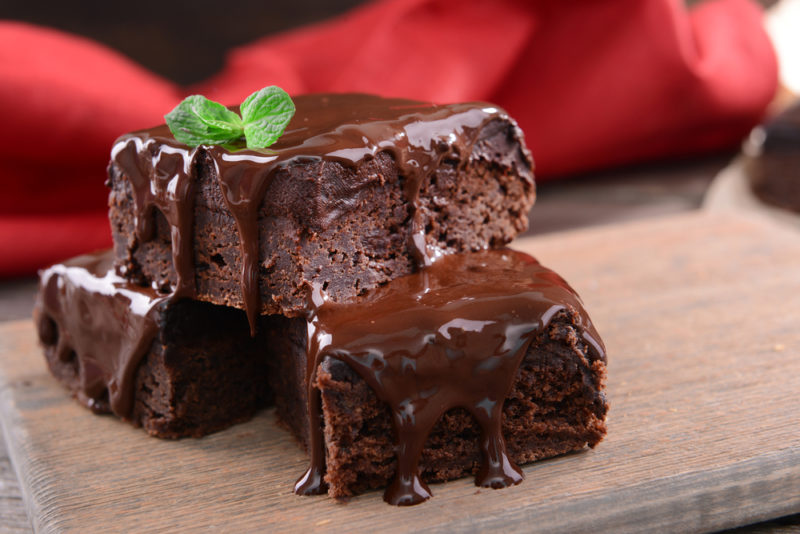 Here's a more exciting pairing that still works well with chai tea. This time, you need all the boldness that your chai tea has to offer, as this is what complements the brownies so well.
The spices in chai tea can be helpful here too, as spices and chocolate go together so well.
Baking with Cinnamon or Apple

If cinnamon is a key flavor in your baked goods, then chai tea is an obvious choice. You're basically pairing like with like, as the spices in your chai tea naturally complement the ones in your baking.
Most cinnamon baked foods also tend to be at least a little sweet. This sweetness is balanced well by the spices in your chai, giving you an excellent combination.
You can do the same with desserts that rely on apple and cinnamon, or even just on apple. After all, we all know that apple and cinnamon complement one another well.
Plain Cheesecake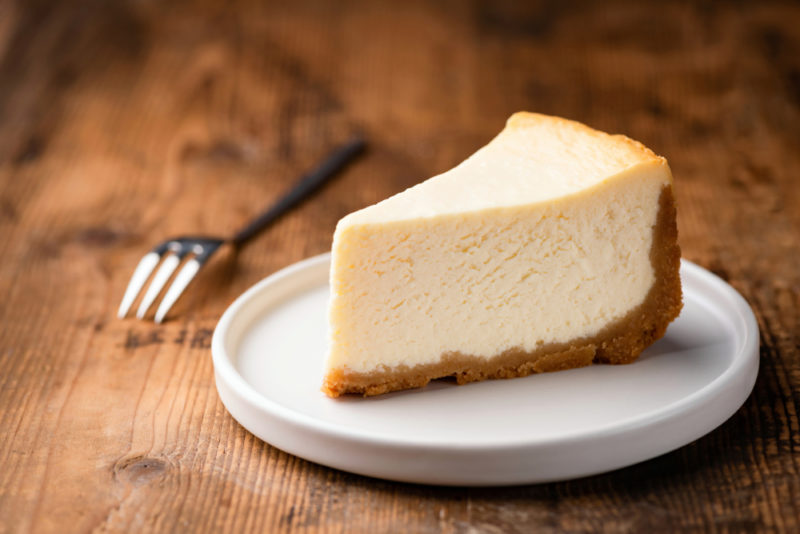 Chai doesn't pair all that well with flavored cheesecakes, as there is too much flavor complexity. Plus, such cheesecakes often use fruit flavors, which aren't great with chai tea.
A plain cheesecake, on the other hand, can work well. The chai tea helps make the cheesecake more enjoyable while also nicely contrasting your dessert's rich texture.
This pairing is a fantastic way to highlight your chai tea's nuances, as your dessert doesn't have any strong flavors for you to worry about.
Custard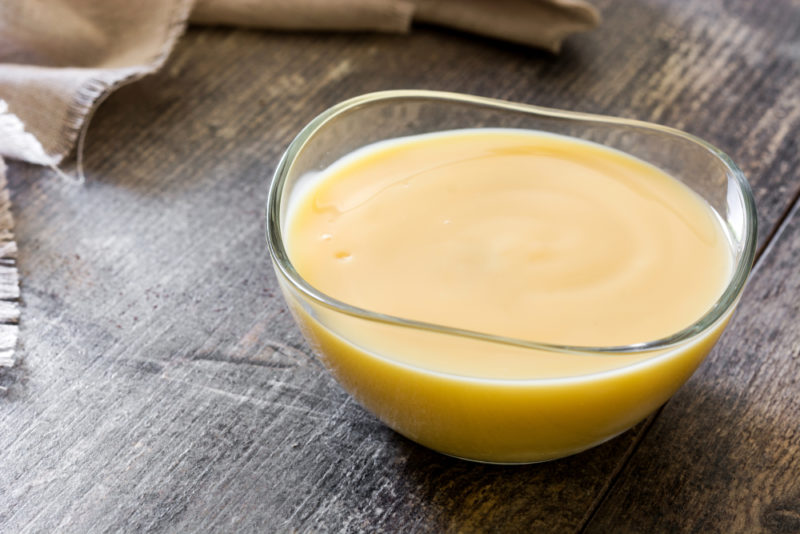 Here's one more fantastic pairing to try with chai tea – custard. The pairing is similar to a plain cheesecake in some ways, as custard has a relatively mild flavor. It's often creamy too, which works well with chai tea.
When you do have some flavors in your custard, you're often looking at vanilla and perhaps a little cinnamon or something similar. Most of these flavors are an easy match for the spices in your tea.
You could pair chai tea with vanilla ice cream for the same reasons.
Herbal and Floral Teas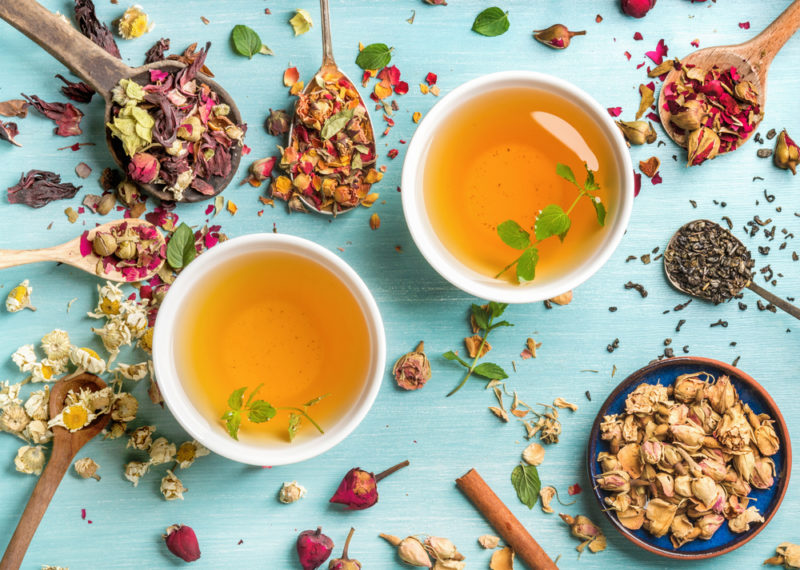 If you want to be technical – herbal teas aren't teas at all. Unlike true teas, they're not made from the leaves of the Camellia sinensis plant. Instead, they tend to be made from herbs, flowers, buds, or other plant matter.
However, herbal teas are still popular. They've been linked to many health benefits and some can taste amazing too. They're also powerful for tea and dessert pairing, because herbal teas can have distinctive flavors, like ginger or lemon. This gives you the chance to pair with more desserts than you could with just traditional types of tea.
Brownies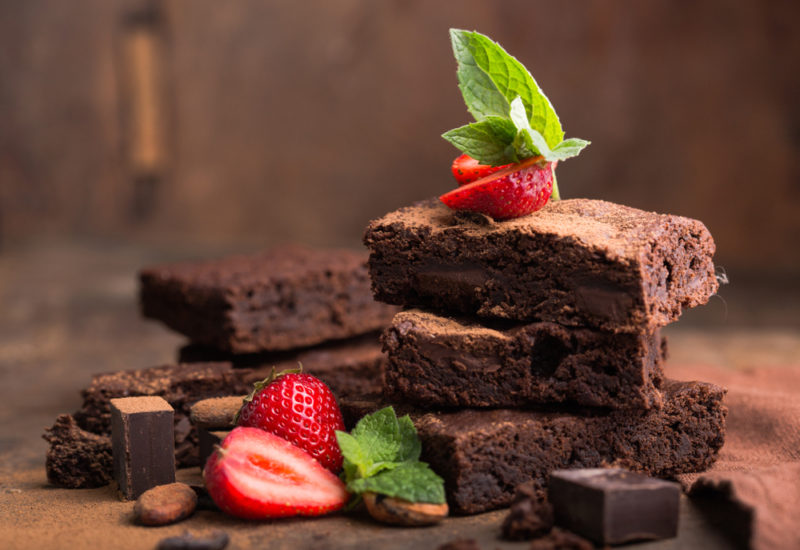 Earlier, we mentioned the idea of pairing brownies with chai tea, which works well because of the bold and spicy flavors in the tea. You can take an entirely different approach too and pair light floral teas with rich brownies instead.
Doing so gives you a contrast of rich and delicate. This works surprisingly well. The tea even helps to refresh your palate, which then makes the brownies more enjoyable.
Rose tea can be a fantastic starting point here. The tea is made from the petals or buds of roses and has a delicate flavor. You might expect that flavor to be overwhelmed by your brownies, but you just end up with a delicious contrast instead.
Complex Desserts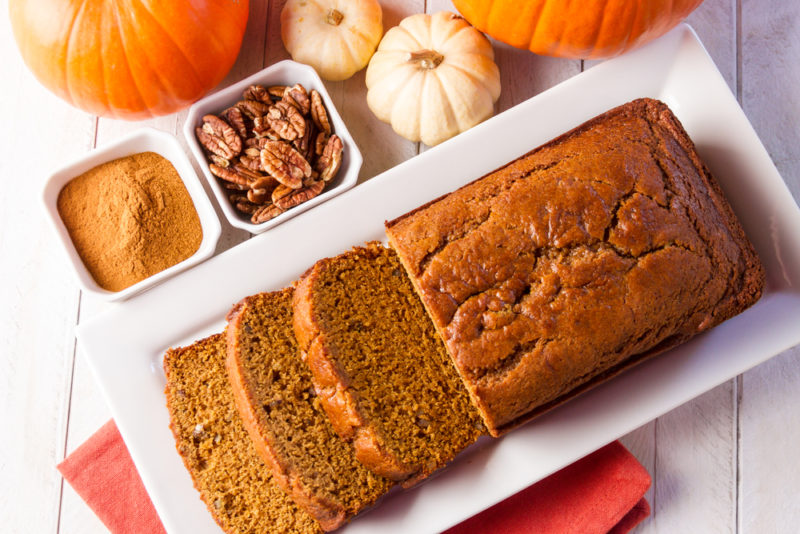 Herbal teas often work well with elaborate desserts, as you're giving the flavors of your dessert plenty of opportunities to shine. One trick is to look for desserts that use spices and aren't excessively sweet. This way there's little risk of the dessert overwhelming your tea either.
This approach is especially important for floral teas, as these are often quite mild. If you pair these with a strong dessert, the flavors of your tea may get almost entirely lost.
Pairing The Flavors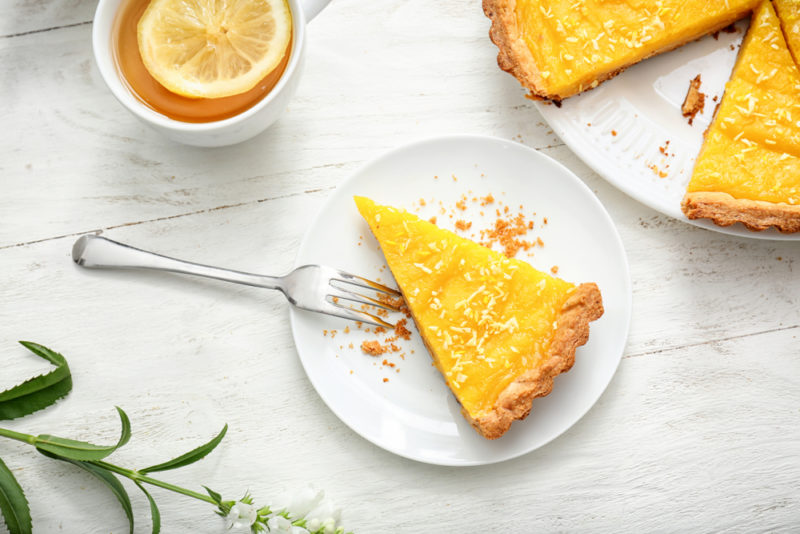 When it comes to flavor, herbal and floral teas run the gambit. Some are mild, to the point that you can barely taste them at all. Others are stronger and more distinctive. You'll also see some familiar flavors, like ginger tea, turmeric tea, or cinnamon tea, which taste like the spices that they're based on.
You can use these flavors as a guide for the types of desserts to pair with.
There are a few different approaches here. One is to match like with like. So, for example, a lemongrass tea might match well with a dessert that includes lemon.
You can also look for complementary flavors. For example, lemon pairs well with a variety of other flavors, including vanilla, almond, and apricot. A lemon-flavored tea then should pair well with desserts that include any of those flavors.
The other option is contrasting flavors. In this case, you might pair a sharp lemon-flavored tea with a very sweet dessert. If you do so, the tea should act as a palate cleanser for your dessert.
Lemongrass tea is just one example. You'll need to experiment on your own to find the best combinations for each type of herbal tea.
Getting the right match can take some experimentation. This is particularly true for teas that include multiple flavors (and many do). For example, you might find a tea that uses cinnamon, orange peel, elderflower, cardamom, and a variety of other flavors.
Lavender Tea with Shortbread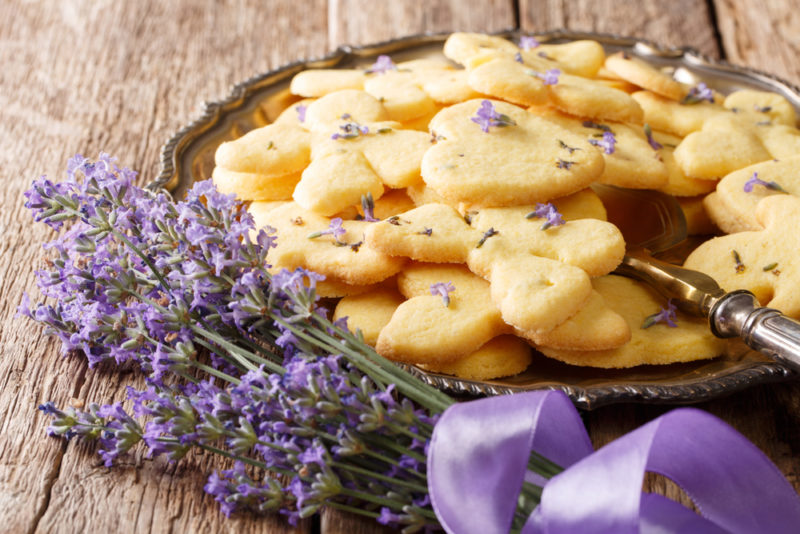 This combination is a fun place to begin with herbal teas and desserts. While lavender tea has a distinctive flavor, it can also be subtle. So, it's best to pair the tea with a dessert that isn't too flavor-packed.
Shortbread is the ideal choice, as it is delicious, rich, and buttery, without any overwhelming flavors. Shortbread pairs well with other floral teas too.
Peppermint and Chocolate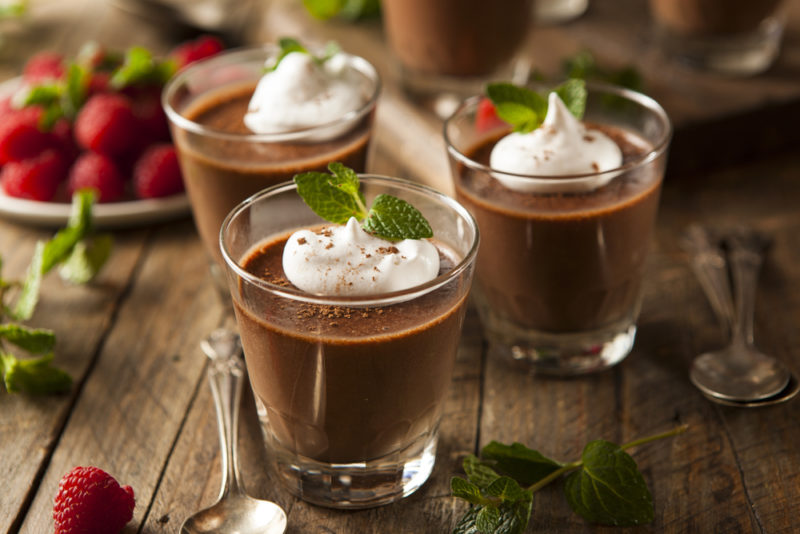 Peppermint tea retains the distinctive mint taste that we're all familiar with. Not surprisingly, this pairs well with most chocolate-based desserts. After all, how can you go wrong with mint and chocolate? The pairing is a classic one.
Peppermint tea and chocolate mousse is one of your best choices here, as the mousse is rich, creamy, and decadent. Your tea, on the other hand, tends to be refreshing and vibrant.
Tips For Tea And Dessert Pairings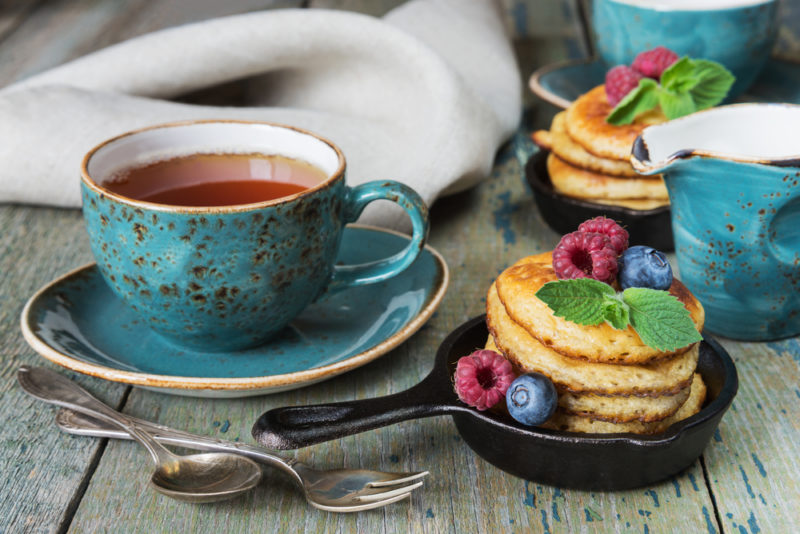 There are many parallels between pairing wine with food and pairing tea instead. In both cases, the more intense the flavors in your food, the stronger your tea should be. Otherwise, the food will completely overwhelm your drink.
There's also an emphasis on complementary flavors. For example, you can pair chai tea with many apple-containing desserts because cinnamon and apple go together so well. Similarly, fruity herbal teas often work well with fruit-based desserts.
Or, you can go with contrasting flavors instead. Both approaches involve paying attention to the main flavors in your tea and your dessert and thinking about how these match with one another.
Don't be afraid to experiment either. Seriously. Food pairing is always an art, and it's strongly influenced by your personal preferences. So, try different pairings for yourself. See which ones you enjoy and which ones you don't.
The suggestions on this list can all be fantastic as a starting point, but they're not the be-all-end-all. Many delicious pairings haven't been featured at all.
Experimenting will be essential for teas that include multiple flavors. For example, many green tea products include some herbs, spices, and flavoring ingredients. The same thing can happen for other types of tea too. Such combinations create distinct experiences and influence which type of dessert will be the best choice.