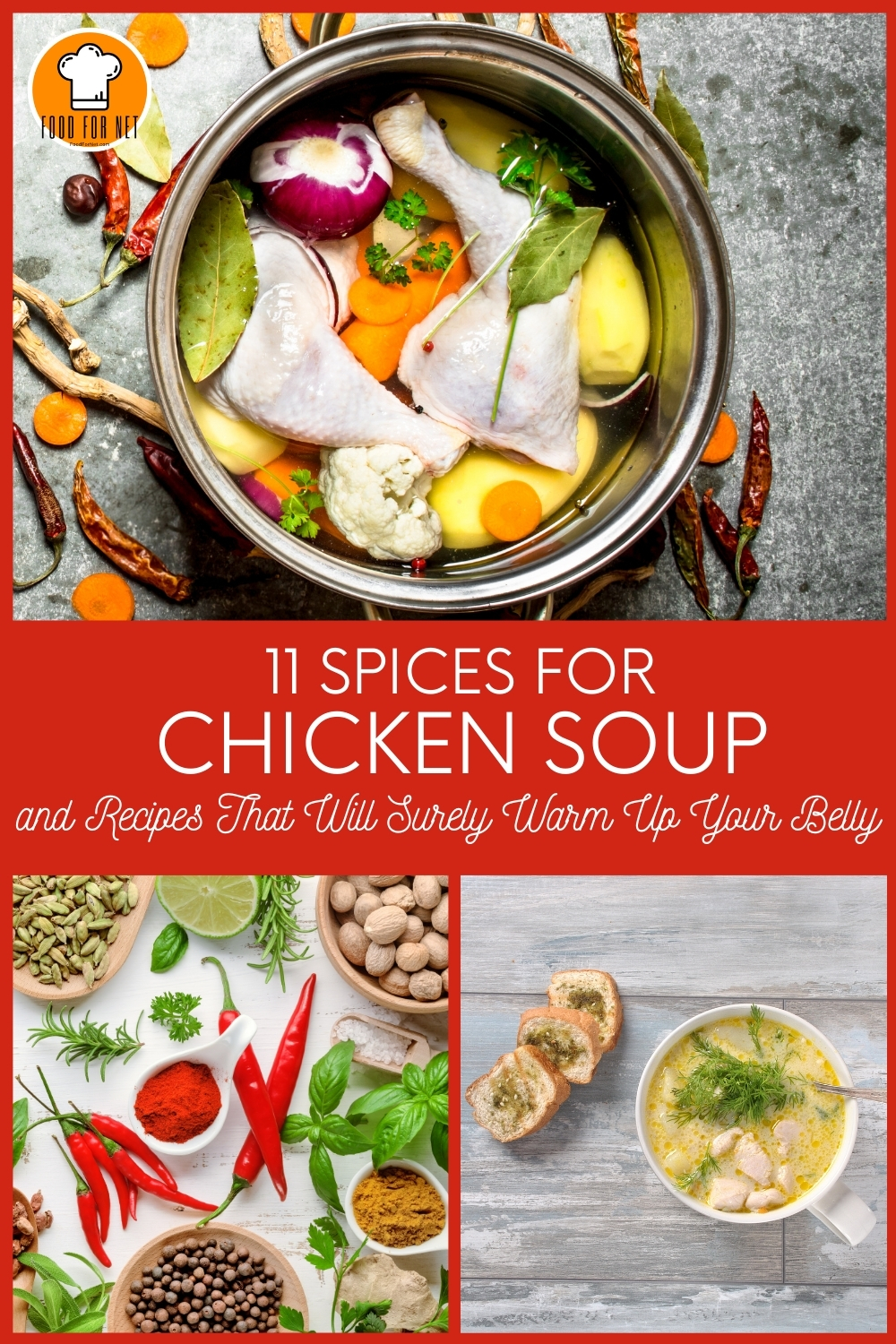 One can argue but if we're talking about ultimate comfort foods – chicken soup has got to make the list. It just never fails to make someone's day, whatever spices for chicken soup you're using, you always end up with literally heartwarming broth that seems to be a quick remedy to practically anything. Perhaps, you'll even agree that it tastes extra special when served during chilly nights or when you're feeling a bit under the weather, right?
Anywhere in the world, you'll find a unique chicken soup recipe that is of course the best one if you're going to ask the recipe keeper. Most are from family heritage that has been pass down from generation to generation, some an updated version of the classics, and then some which are the products of experimentation with spices for chicken soup. Wherever your recipe is coming from, one thing you need to nail down first is the chicken, make sure you're getting the freshest meat. If you're going to buy online, see to it that the information is available as to the sources of their chicken.
Now, the spices for chicken soup – this list will give you a lot of room to work out which ones will work according to your taste preference but we recommend that you try each and discover the flavor it adds to your chicken soup. We've covered spices to use for chicken before, but these ones are intended especially for chicken soup.
Spices for Chicken Soup
Black Peppercorns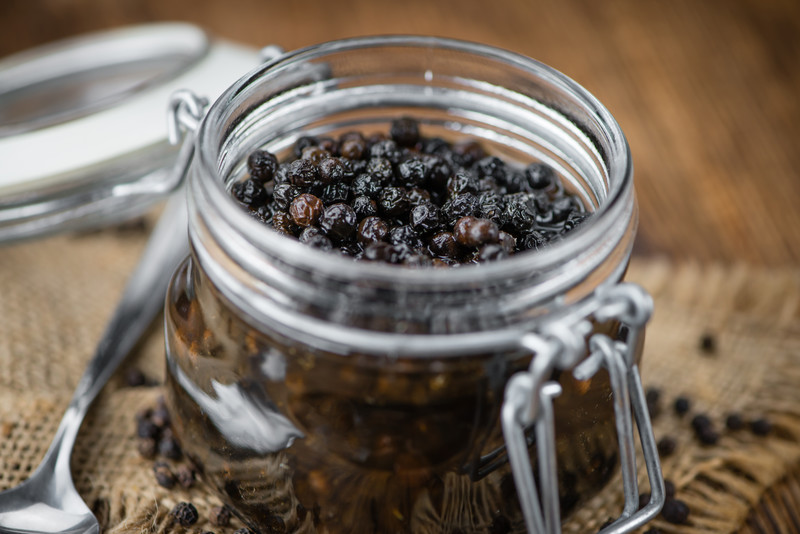 Black Peppercorns are dried unripe drupe of pepper which skin shrinks and darkens after the drying process. Its health benefits include antioxidants and anti-inflammatory properties. Black peppercorns, especially when slightly cracked, give the dish a spicy heat. It's best to have whole peppercorns in store in your pantry than the already crushed ones as the latter tend to lose the flavor easily.
Black peppercorns' fresh flavor with citrusy and hints of grassy notes highlighted the flavor combination in chicken soup dishes. It tends to balance the richness of the broth and tie all other ingredients together. While others prefer to have whole black peppercorns in their soups which they can later strain before using the broth, adding freshly crushed ones is also a welcoming addition. You can try both ways and see which ones you prefer better.
This Classic Chicken Soup recipe is a sure belly warmer. It's very simple to make and with just a handful of ingredients including your good old salt and pepper – whole black peppercorns, you can practically enjoy a bowl (or two) of hearty comfort food in a jiffy.
Cumin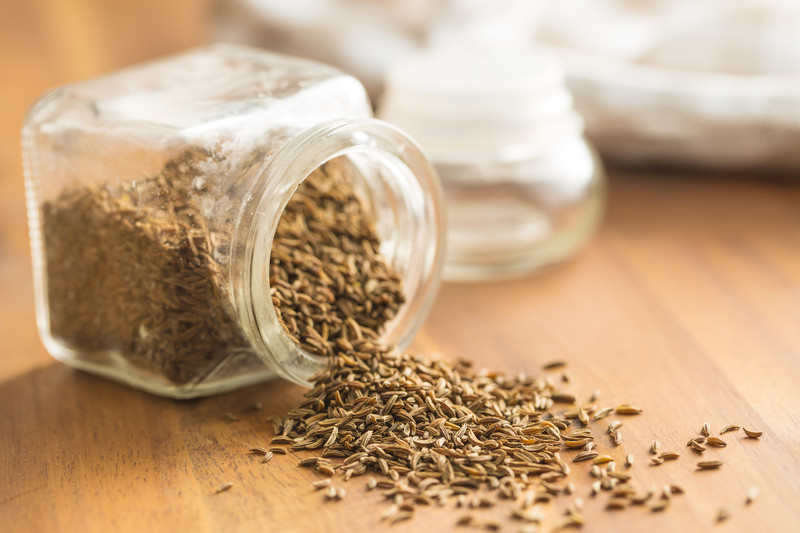 Cumin is derived from an aromatic flowering plant. This yellow-brown dried seed has a very distinct flavor. It also has a note of spiciness to it. Cumin is not only rich in antioxidants, it also helps in controlling blood sugar, fighting bacteria, and parasites. Cumin compared to chili is not as hot but surely has a bit of spiciness to it.
Cumin is great for chicken soups because of its earthy flavor, it adds to the dishes' homey feel. Its notes of sweetness and bitterness add a subtle layer of flavor to the broth. And it also works well with other spices particularly in this chicken soup recipe with an extra kick, Spicy Chicken Tomato Soup.
This slow-cooked soup is absolutely worth the time, its interesting spice mix alone is enough to convince you to try it. Simply make a big batch to make up for the time you spent in the kitchen and then freeze and reserve for lazy nights when you don't feel like cooking.
Fennel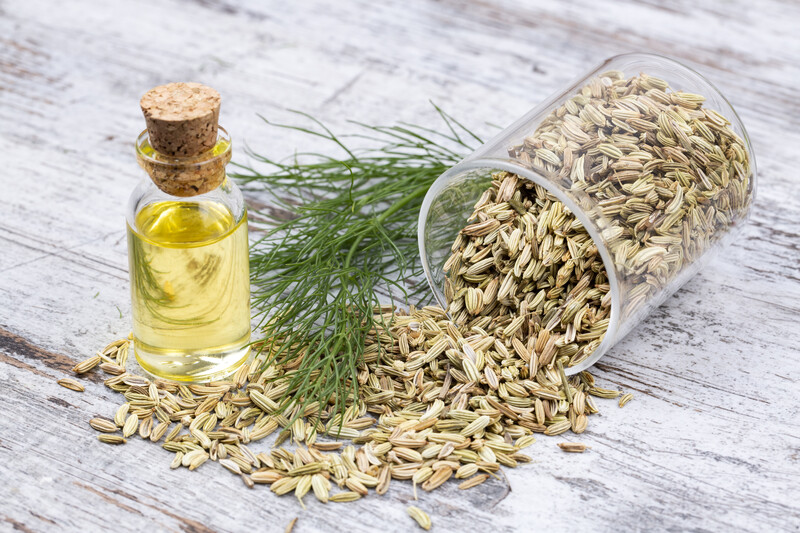 Fennel seeds, with long, thin shape and pale green or brown color, are derived from the flowering plant species called fennel which belongs to the carrot family. It has a slightly sweet licorice-like taste. Fennel seeds have a lot of health benefits aside from their nutrients and antioxidant properties. Study shows that fennel seeds may also benefit heart health, and may even contain cancer-fighting properties.
Fennel seeds surely add to the soup's freshness, lightness, and even spring-like quality. It has a very delicate note, giving the broth a rather subtle flavor that wraps up the whole comfort food vibe.
To demonstrate that, here's a hearty and refreshing soup dish that will surely lighten up your mood, Chicken and Escarole Soup with Fennel. This recipe is super simple to make and really quick, too. So, whenever you need some uplifting, or feeling under the weather, this can easily be your go-to recipe.
Curry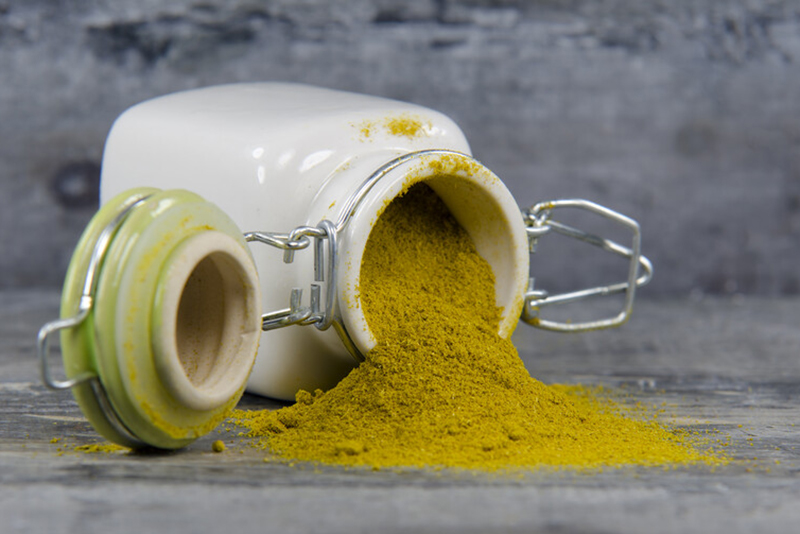 Curry powder is a blend of different spices that originated from the Indian subcontinent. A typical mix includes mainly turmeric, ginger, cayenne, cumin, and garlic. It is rich with anti-inflammatory compounds and known to help in fighting cancer. Curry powder also aids digestion and fights bacteria.
Curry's deep, earthy flavor give chicken soups, a whole different vibe. Still hearty and comforting but with layers of flavor including a hint of sweetness. If you're after an Indian-inspired soup, then this is a good base for you to work on.
Try Chicken Curry Soup and see how curry rounds up all the spices' rich aroma and flavors in this recipe. This belly-warming golden soup served with naan bread is an absolute must-try for a wholesome meal especially during the colder months.
Bay Leaf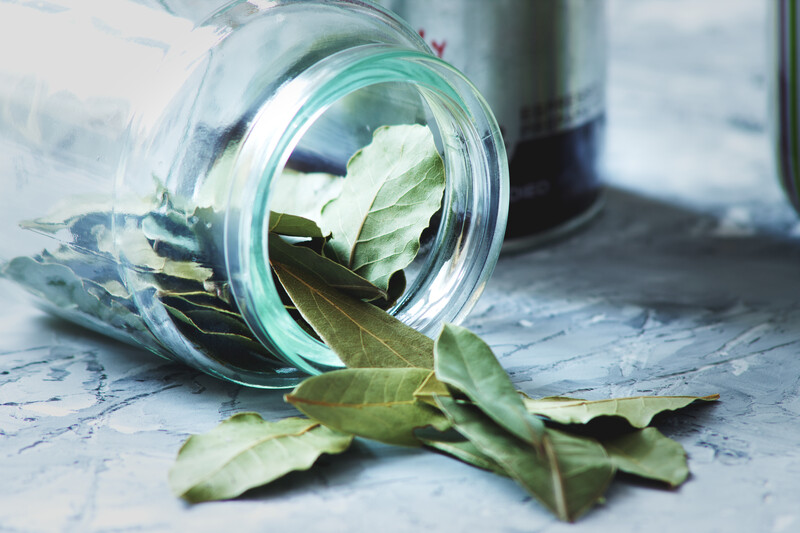 Bay leaf, also called laurel leaf, as a spice is the dried leaves of a tree that belongs to the family Lauraceae. It's native to the Mediterranean region. Bay leaf's aroma is slightly floral and herbal. It's somewhat similar to oregano and thyme. Bay leaf is a good source of Vitamin A and C, iron, magnesium, potassium, and calcium.
Bay leaf has a pungent, sharp, bitter taste but when infused in broth just like in chicken soups, it gives off a minty flavor, somewhat similar to spearmint and menthol. There is also that subtle hint of black pepper and pine that compliments the chicken's delicate flavor.
Making the classic chicken soup from scratch is a feat some may find intimidating, but with this simple recipe, you can vouch for its simplicity. This recipe calls for a whole chicken, yes, a whole one – this is some serious chicken soup! But it's definitely going to worth it.
Chili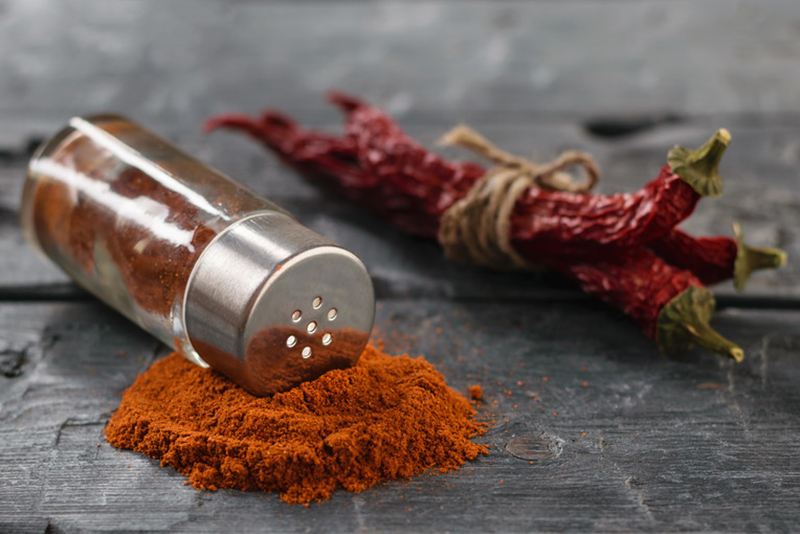 Chili powder is the dried fruit of one or more varieties of chili pepper. Oftentimes you'll find chili powder blends which is a mix of chili powder and other spices like onion, garlic, cumin, or salt. Its spiciness depends on the variety of chili peppers used in the mix. Chili powder helps in fighting inflammation, promoting digestive health, and losing weight.
Chili powder is mild to moderately spicy. This spice blend creates a flavor profile called Tex-Mex. Its aromatic and savory features work wonderfully in many dishes including this chicken soup, Slow-Cooker Chicken-Tortilla Soup.
This super easy hearty soup is Mexican-inspired and although it will take you hours to cook this one, it is so worth the wait. The chicken soup seasoning is a perfect blend and when served with cilantro, jalapenos, sour cream, and tortilla chips – simply divine! A great addition to your Mexican dish collection.
Coriander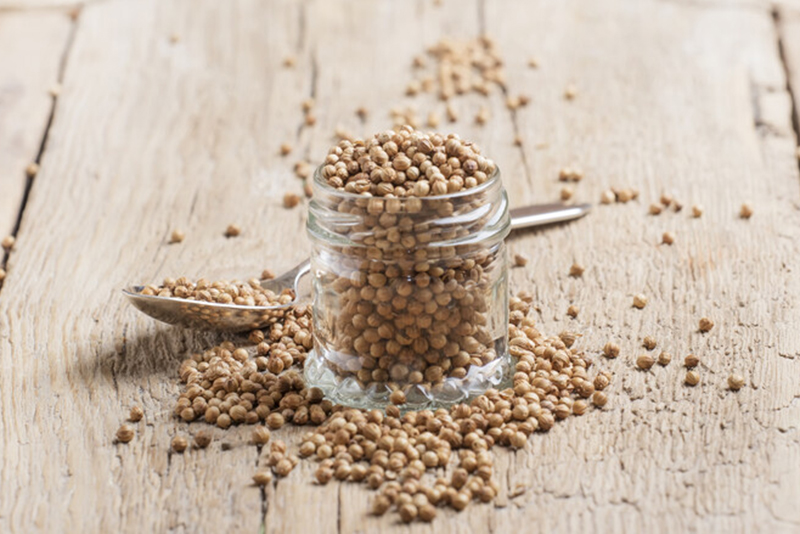 Coriander seeds came from an annual herb called coriander, in the Apiaceae family. Its fresh leaves are also used in cooking as herbs. Its seeds on the other hand are dried and used whole or in ground form as a spice. Coriander sees is a good source of essential minerals like iron, copper, and zinc.
Its earthy, tart and sweet flavor works well with chicken soup. The somewhat floral aroma and citrusy notes keep the broth tasting fresh and light. Normally, coriander seeds are dry roasted in the pan to enhance their flavor and aroma but for this dish, Lemon Coriander Chicken Noodle Soup is used whole and then strain after boiling.
For a refreshing and super easy soup, this is one recipe you have got to try, it's simple to make and you only need a few ingredients that are more likely already in your kitchen. You can be relaxing and enjoying this belly-warming soup in no time.
Nutmeg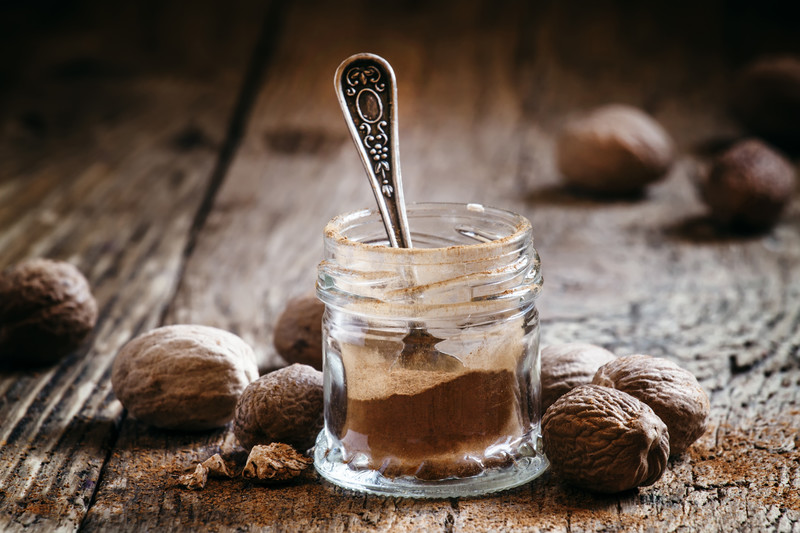 Nutmeg as a spice is the seed of the fragrant nutmeg tree, the Myristica fragrans. These seeds are dried slowly for up to 8 weeks under the sun. It has a very distinctive pungent fragrance and tastes warm and slightly sweet. Nutmeg is rich with antioxidants anti-inflammatory and anti-bacterial properties.
Nutmeg's very distinct aroma complements the creaminess of this dish, Classic Cream of Chicken Soup. The milk in the recipe counter reacts with the nutmeg leaving you with just the pleasant aroma and its delicate flavor.
The addition of grated nutmeg to this dish really adds a subtle layer of flavor to the dish. It works perfectly well with the soup's mildness and creaminess, reminiscent of that old-fashioned home-made cream of chicken soup – a direct contrast to the canned version.
Cajun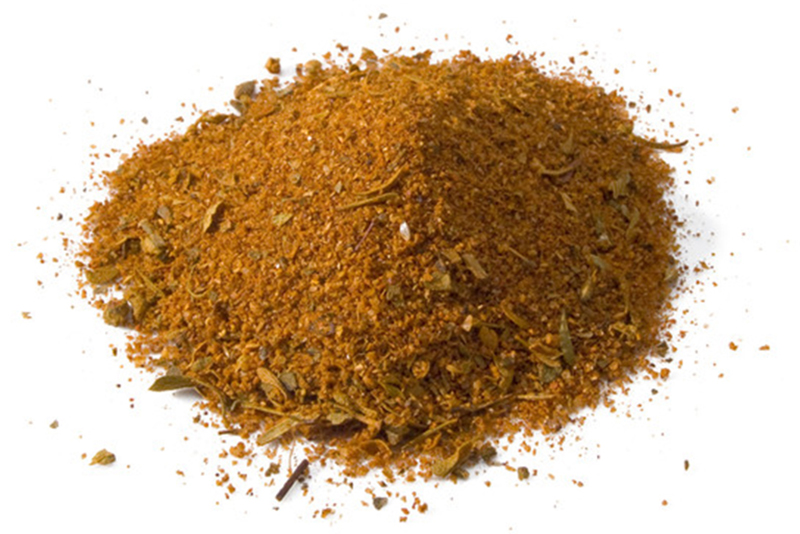 Cajun is a spice blend that originated from Louisiana and although it does not have a set recipe, blends usually include a combination of spices used in Cajun cuisine, a style of cooking. A typical mix includes paprika, garlic, oregano, white pepper, cayenne, and salt. Its health benefits also vary depending on the spices used in the seasoning blend.
Cajun's spicy and subtle earthiness and smokiness make this rustic seasoning one of the unique characteristics of Cajun cuisine. And if you're craving or haven't tried one yet, here's a Louisiana-inspired chicken soup, Cajun Chicken & Rice Soup.
The chicken seasoning in this recipe is just the right blend to give the soup flavor with a little kick to it. This dish can easily make your top favorite list. It's a complete meal in itself but you can also serve it with some homemade cornbread.
Ras el hanout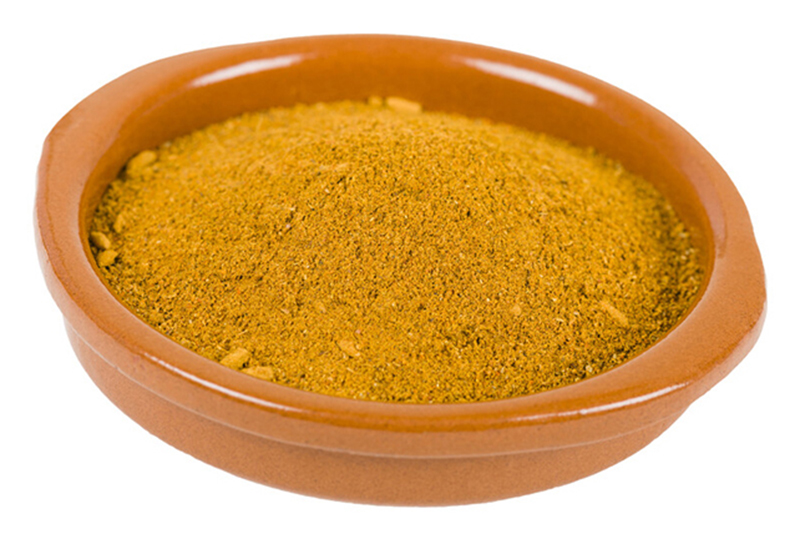 Ras el hanout is a spice mix from North Africa that consists of over a dozen spices with varying proportions. A typical spice blend normally includes cardamom, clove, cumin, nutmeg, cinnamon, mace, allspice, chili peppers, dry ginger, coriander seed, sweet and hot paprika, peppercorn, fenugreek, and turmeric. Its health benefit also ranges given that it's a blend of different spices.
Ras el hanout generally has a pungent flavor with hints of sweetness and spiciness without being hot. It also has a floral note depending on the spices used in the blend.
This fragrant Moroccan Chicken and Vegetable Soup use this spice and what a treat! The flavor combination brought by Ras el hanout pairs perfectly well with all the other ingredients. This soup will definitely give you the Moroccan vibe, an absolute must-try.
Saffron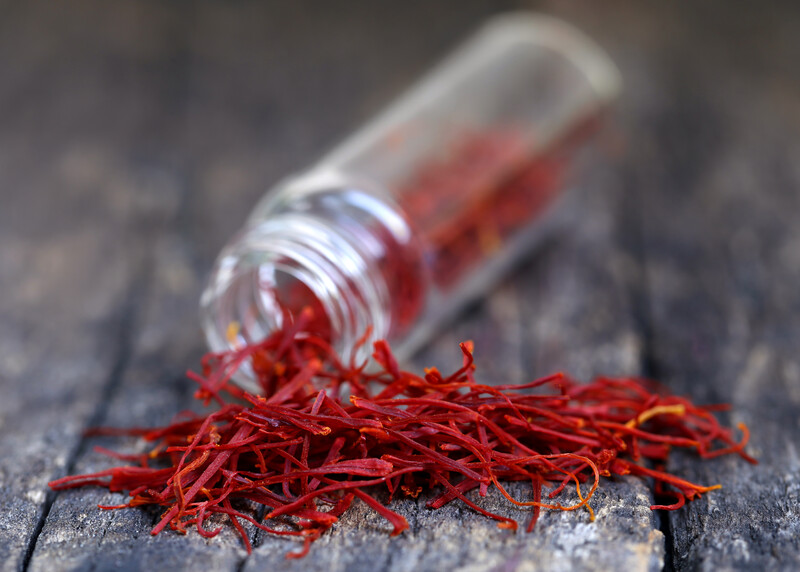 Saffron came from the dried flower of Saffron crocus, specifically, the stigma and styles called threads, and is widely used as a spice in Persian, Arab, European, and Indian cuisine. Saffron has metallic honey with grassy notes aroma and tastes sweet and hay-like. It's a good source of antioxidants that can help protect cells against oxidative stress.
Saffron's unique scent and flavor work well both in sweet and savory dishes. It also pairs perfectly with chicken especially with soup dishes because of the color that it imparts to the broth.
See the magic a pinch of saffron can do to this dish, Saffron Chicken Noodle Soup. The color that this spice gives the broth made this soup even more appetizing. Its subtle flavor complements the leeks, celery, and carrots, giving you a warm yet refreshing chicken noodle soup.
Related Content