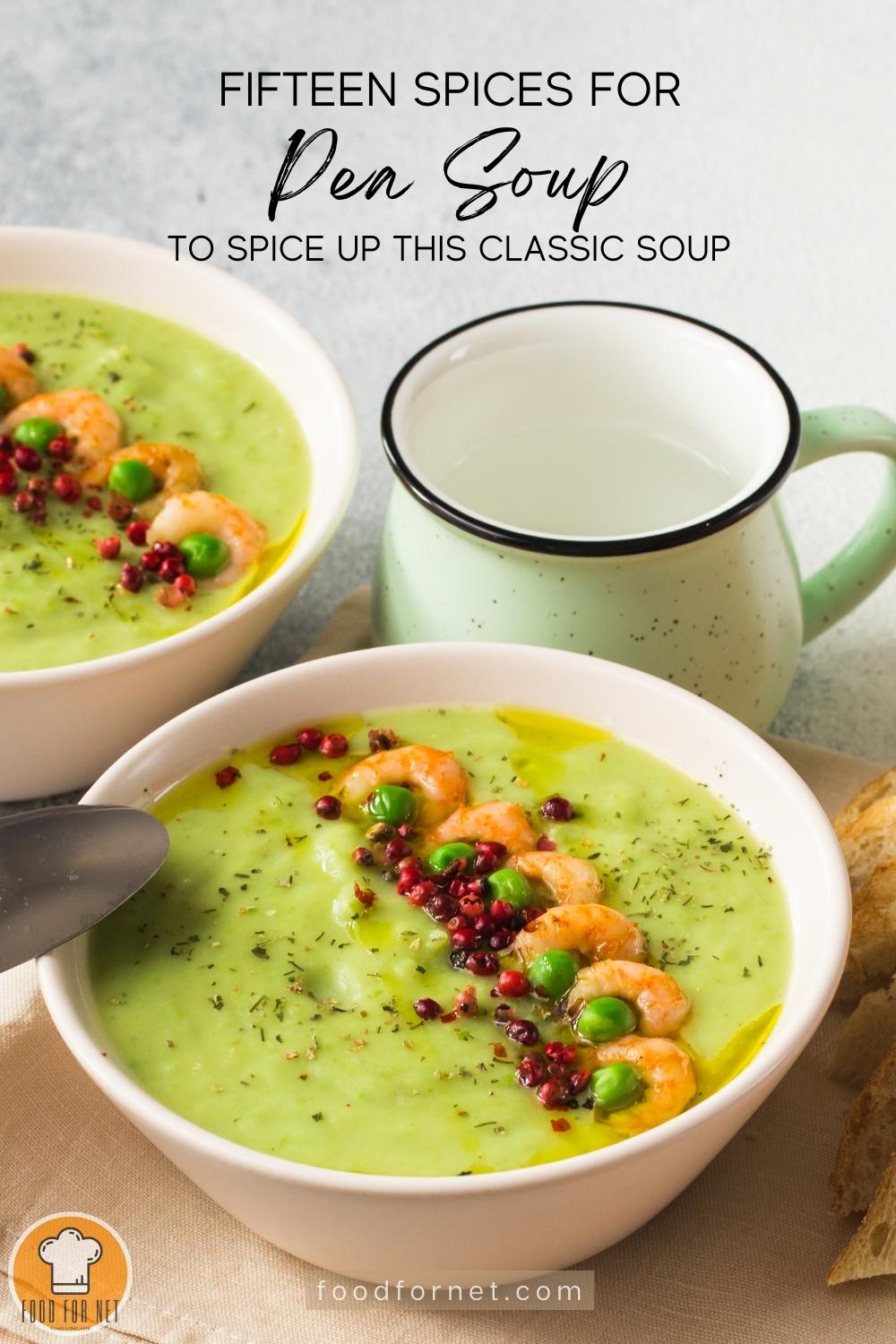 Soup is undeniably an all-time comfort food. Whatever cuisine you are into, you're bound to find soup dishes that are not just simple to make but are also satisfying and taste delicious as well. One that will surely cross your mind is pea soup or split pea soup – whether it's the smooth, thick, or chunky kind, with the right spices for pea soup, you can make yourself a really good one from the most basic ingredients.
Split pea for a starter is rich in fiber and protein. It'll keep you fuller for longer periods of time. Those fiber contents are also good for your gut health. And it doesn't hurt that split pea aside from being fat-free also contains folate, iron, magnesium, zinc, and vitamins B1, B5, and K.
Adding vegetables, healthy spices for pea soup, and other protein in the form of meat will make your pea soup even more healthy – and tastier, too! Now, aren't those just more reasons for you to love this classic soup?
Pea soup, although it can be brought readily made just like other soups that you can simply have delivered at your doorsteps, making it is also super simple. So, if you have the time or if you feel like making something homemade, then just make one yourself. With the simplest or most basic spices for split pea soup, you'll ace it for sure.
To give you ideas on what spices to use, here is a list of 15 spices for pea soup along with some really good and easy pea soup recipes.
And if you're in the mood to explore other soups such as vegetable soup, chicken soup, or potato soup – see our respective posts here and start experimenting with those spices and recipes as well.
Spices for Pea Soup (With Pictures!)
Lemongrass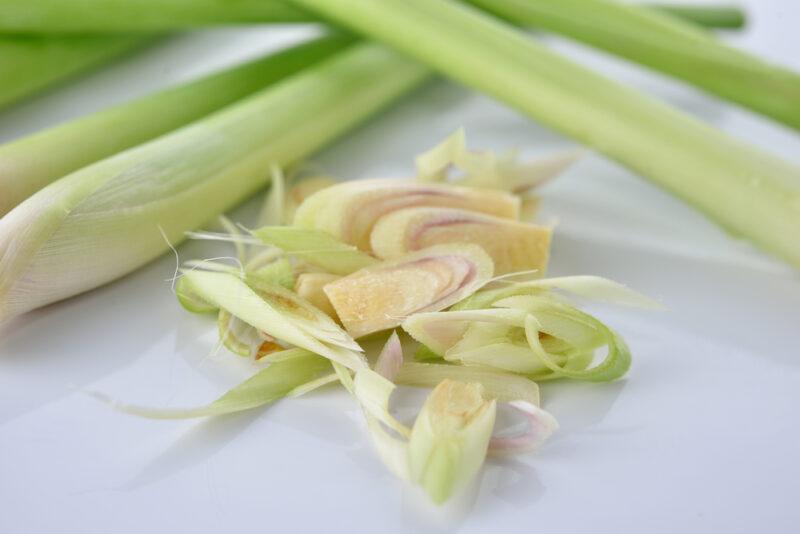 Lemongrass is a common ingredient in Thai cuisine. This tropical plant is native to Southeast Asia and has a citrusy and lemony flavor with a slightly minty note.
It's a good source of flavonoids and phenolic compounds, particularly quercetin which is known for its antioxidant and anti-inflammatory properties.
This Thai-inspired Pea Soup definitely offers a quite unique taste with the addition of lemongrass, ginger, and coconut milk in the dish. It's surprisingly fresh and light, yet also warm and rich in flavor.
Dijon mustard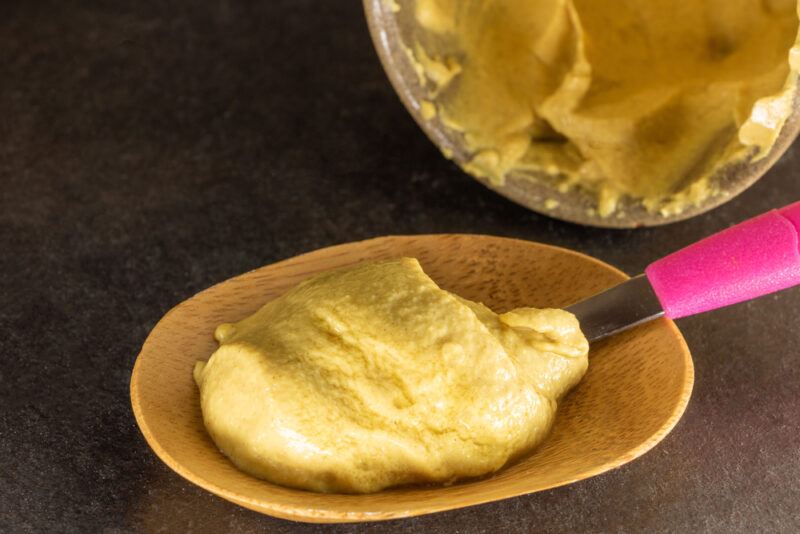 Dijon mustard is basically made from brown mustard seeds and white wine. It has a sharp, tangy, and strong flavor with a hint of spice.
Although it's flavorful and is low in calories and has no cholesterol, it does contain additional sodium. So keep that in mind as well.
Aside from the different herbs, this healthy and satisfying vegan and gluten-free Mediterranean Split Pea Soup is also beautifully seasoned with Dijon mustard, smoked paprika, sea salt, and black pepper.
Curry powder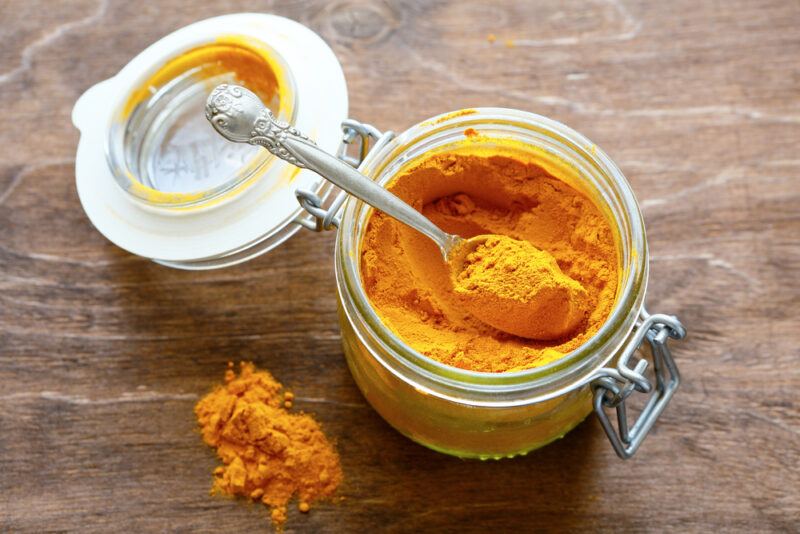 Curry powder is a blend of different spices that usually contains turmeric, ginger, cumin, and black pepper. And since it's made from a combination of sweet and savory spices, it has an earthy flavor with hints of sweetness. It simply has that pleasant pungency to it.
Curry powder with all the different spices it contains is very rich in antioxidants. This includes curcumin, quercetin, lutein, and zeaxanthin, just to name a few. It also contains anti-inflammatory properties.
Colors on the table are a refreshing thing to have during mealtime so this Curried Red Lentil and Split Pea Soup will surely become a hit. Aside from the warm flavor from curry powder and cumin, richness from coconut milk, and freshness from veggies, it's also bursting with a really appetizing golden orangey-yellow color.
Turmeric powder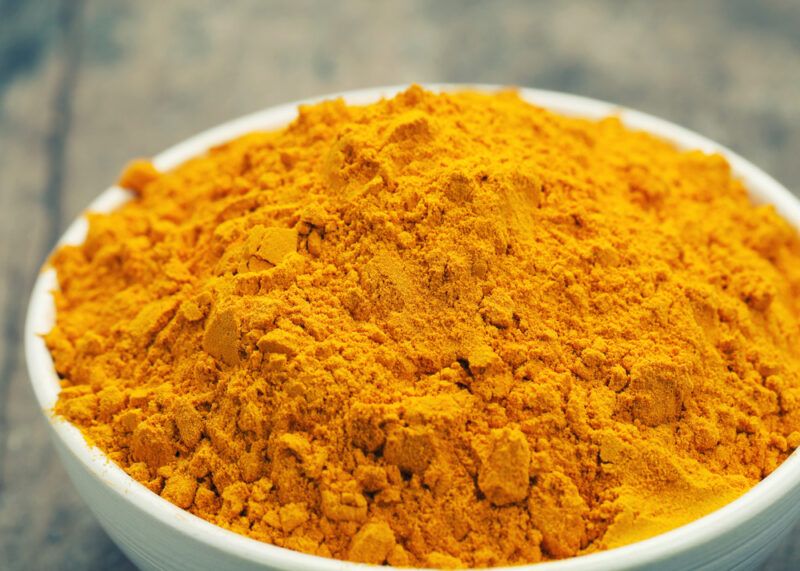 Turmeric powder is the ground form of dried turmeric which is a member of the ginger family. It has a strong earthy and bitter taste with a bit of peppery spice. It's an important ingredient in making curry powder spice blend.
Turmeric is particularly known for its curcumin content which is a powerful compound. This substance boosts potent anti-inflammatory and antioxidant activities.
Aside from the fact that this soup tastes delish, Easy Moroccan Split Pea Soup is also freezer-friendly. So, make a big batch if you want and simply store them for really busy nights. An array of spices including turmeric, garam masala, smoked paprika, thyme, and bay leaf made this pea soup not just tasty but delicious-looking as well!
Chili powder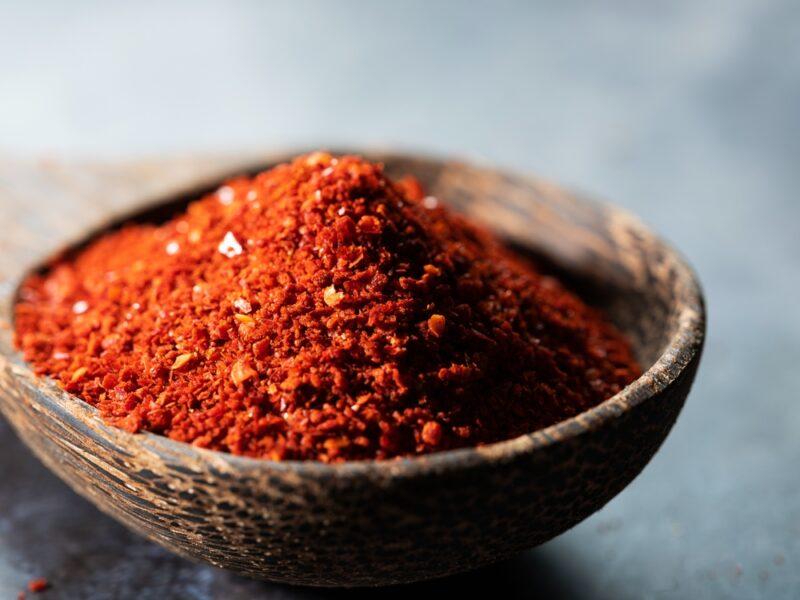 Chili powder is made from ground dried chili peppers and are commonly mixed with other spices like garlic powder or cumin. It has a mild to moderately spicy taste which basically depends on how much cayenne pepper is used in the blend.
Chili peppers alone contain plant compounds that have antioxidant and anti-inflammatory properties, most notably its capsaicin content. So, expect even more nutrients coming from the other spices used in the blend.
While others add potatoes in their pea soup, this one is with yam, 5 Spice Yam-Yellow Split Pea Soup. See if this combo tastes as delicious as it looks. It's packed with five warm spices including chili powder, curry, cumin, cilantro, and cinnamon.
Thyme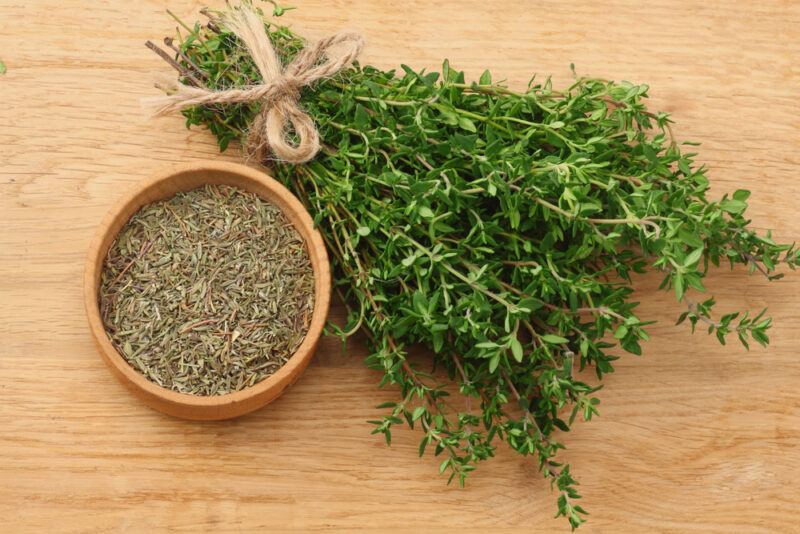 Thyme is a Mediterranean herb that belongs to the mint family Lamiaceae. It has a sharp earthy flavor with floral hints and a slightly sweet and peppery taste.
Thyme contains thymol and small amounts of vitamins C, A, and B vitamins, potassium, and magnesium. Its high thymol-content oil can be used as liniments or mouthwashes because thymol is an antiseptic with antibacterial and antifungal activity.
This freezer-friendly split pea soup recipe uses a couple of ham hocks for base flavor and is then simply seasoned with thyme, rosemary, bay leaves, celery, and salt and pepper. Simply store in serving-sized containers and freeze them away – now all you have to do is defrost and reheat them whenever you crave something warm and comforting.
Celery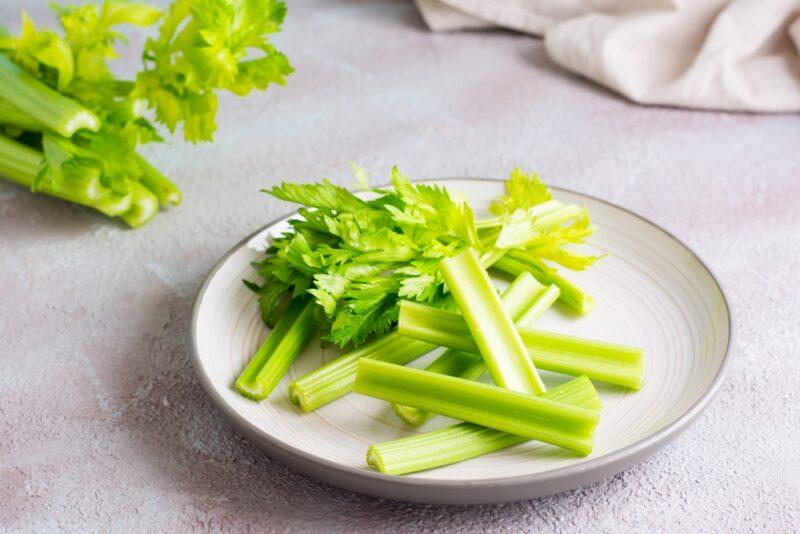 Celery, just like parsley, is a part of the Apiaceae family. It's used both as a vegetable or as an herb in cooking. It's great for flavoring casseroles, stocks, and soups. It'll also make for great healthy snacks or appetizers.
Celery is known for its antioxidant contents. Although it's mainly water, it also has dietary fiber, vitamins A, C, and K, potassium, and folate.
This split pea soup recipe also included instructions for using the crockpot method and instant pot method. It has that lovely flavor from ham, and other seasonings including celery, thyme, garlic, onion, and salt and pepper.
Cumin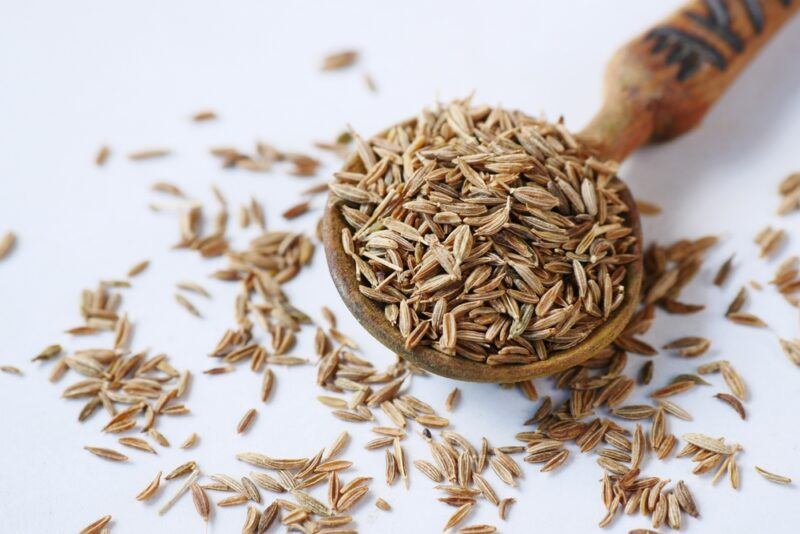 Cumin is native to the Mediterranean region and is a plant that belongs to the parsley family. Its seeds are used as a spice and have a rich, earthy, and warm flavor with a slightly citrusy taste.
Cumin aside from flavonoids also has magnesium, iron, phosphorus, and calcium. It also contains vitamins A, B6, C, E, and K.
If you prefer your pea soup thick and creamy, then this Lebanese Green Split Pea Soup is for you. It's simply seasoned with cumin, cayenne, and black pepper. And together with the celery and parsley, expect some really good Middle Eastern flavors!
Bay leaves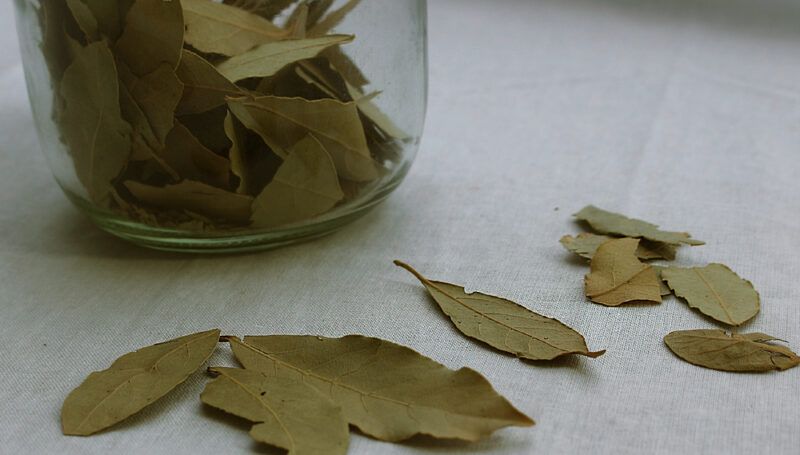 These aromatic leaves can be used fresh, dried, whole, or grounded in cooking. These leaves have a sweet, floral, and herbal aroma that is reminiscent of oregano and thyme. When eaten whole, they're quite sharp and bitter to taste, so scoop them out before serving your food if you used them whole in your dish. Simply opt for the grounded form if you rather skip this step.
Bay leaves contain small amounts of vitamins A, B6, and C, calcium, copper, iron, magnesium, manganese, riboflavin, and zinc.
If you really want your soup to develop flavors without much hassle, then simply make use of your slow cooker. This particular split pea soup dish does! It's also simply flavored with pork sausage so all it needed is a handful of leeks and parsley and a couple of bay leaves and it's pretty much all set.
Worcestershire sauce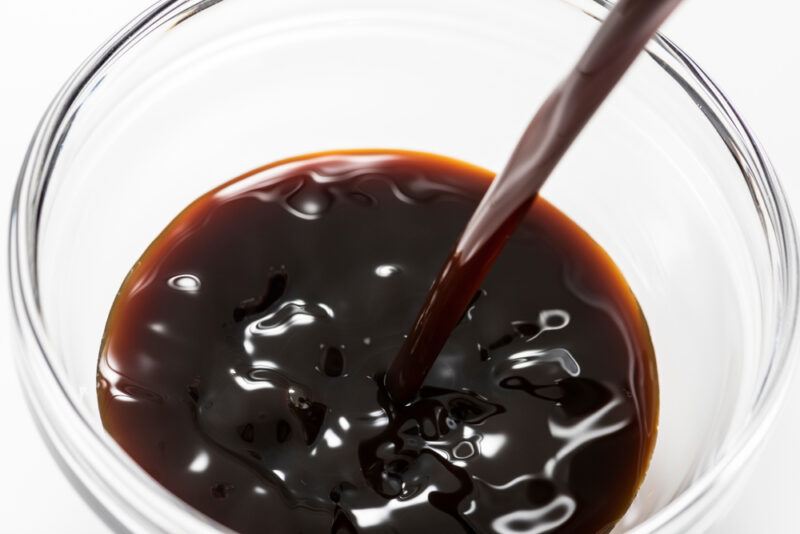 Worcestershire sauce is a condiment that originated in Worcestershire, England. This dark brown fermented liquid is made from anchovies, vinegar, spices, and sugar. It has a savory, tangy, sweet, and salty taste.
Although Worcestershire sauce contains no fat, watch out for its sodium content. Prefer the low-sodium options if available. It does contain vitamin C, iron, copper, potassium, and zinc but in very small amounts.
If you're into meaty soup, then this split pea soup recipe is for you. Aside from leftover ham it also uses ham bone to really boost the soup's flavor. And of course, it's also beautifully seasoned with thyme, bay leaves, and yes, Worcestershire sauce!
Coriander seeds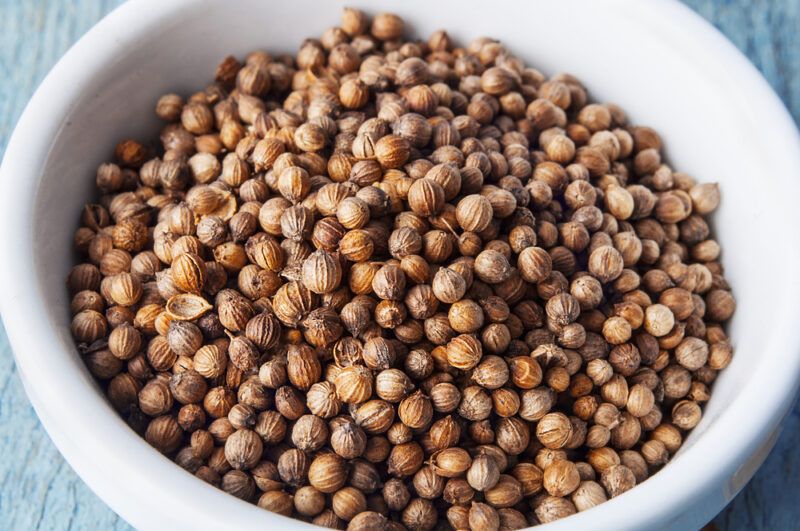 Coriander seeds or simply coriander, are the seeds of an annual plant of the parsley family of which the leaves (cilantro) are used as herbs. Coriander seeds, while tasted like 'soap' for some people, have a mellow and slightly sweet flavor that is very aromatic at the same time.
It contains dietary fiber and minerals like iron, calcium, copper, potassium, manganese, magnesium, and zinc. It also has vitamin C, thiamin, riboflavin, and niacin.
This Indian-inspired and vegan One-pot Yellow Split Pea Soup, maybe a great idea to start introducing the little ones to pea soup – you know how critical they can be sometimes with anything green on the table, right? So maybe this one will do the trick. Coriander along with turmeric is used to flavor this one.
Nutmeg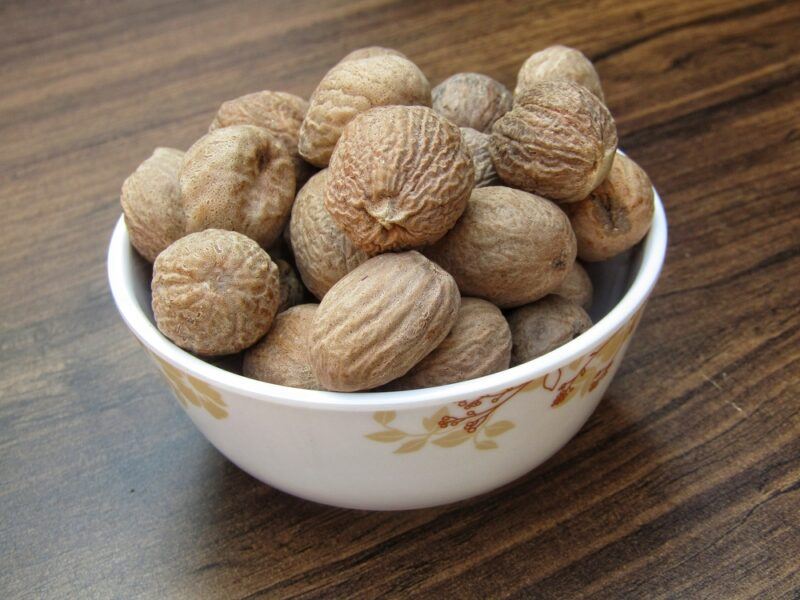 Nutmeg is a spice that refers to the seed of the nutmeg tree that is native to Indonesia. It has a pleasant nutty, warm, and slightly sweet taste and a distinctive pungent fragrance. Keep in mind that it's best to use freshly grounded nutmeg whenever you can.
Nutmeg contains powerful plant compounds that have antioxidant and anti-inflammatory properties. It also contains fiber, vitamins A, C, and E, manganese, magnesium, phosphorus, copper, iron, and zinc.
A pinch of nutmeg goes a long way and it certainly does add something to this Best Dutch Split Pea Soup recipe. The soup is beautifully flavored with sausages and seasoned with bay leaves, rosemary, salt, pepper, and yes, a pinch of nutmeg – it sure can be used as one of the spices for spit pea soup as well!
Paprika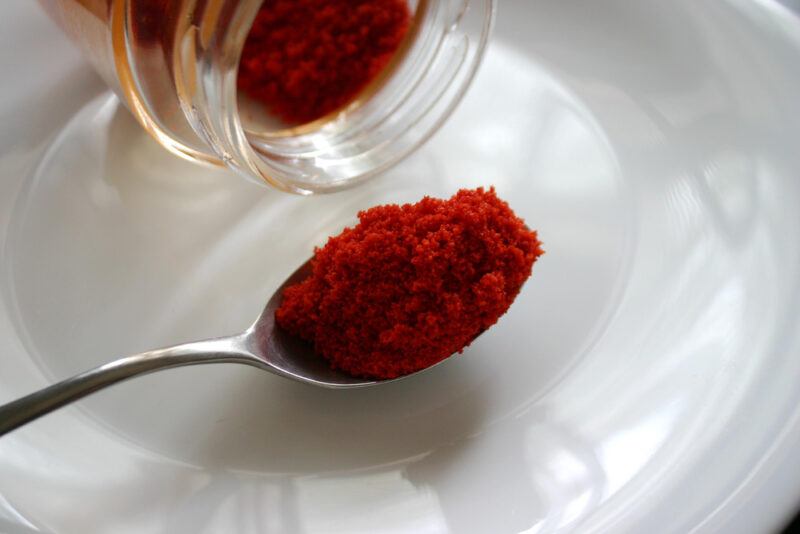 Paprika is made from dried and grounded milder chili peppers. Hence, the mild and sweet flavor. The smoked varieties have an additional outdoorsy taste, while hot paprika has a noticeable amount of heat.
Paprika is particularly known for its capsaicin and carotenoids contents. It's also rich in iron, and vitamins A, B6, and E. Its lutein and zeaxanthin content help in boosting eye health.
Indulging in bacon once in every while isn't really bad, in fact, it's a great flavor booster just like in this pea soup recipe, Yellow Split Pea and Bacon Soup. Make the most of your bacon and make some homemade pea soup that is simply seasoned with paprika, salt, and pepper.
Dill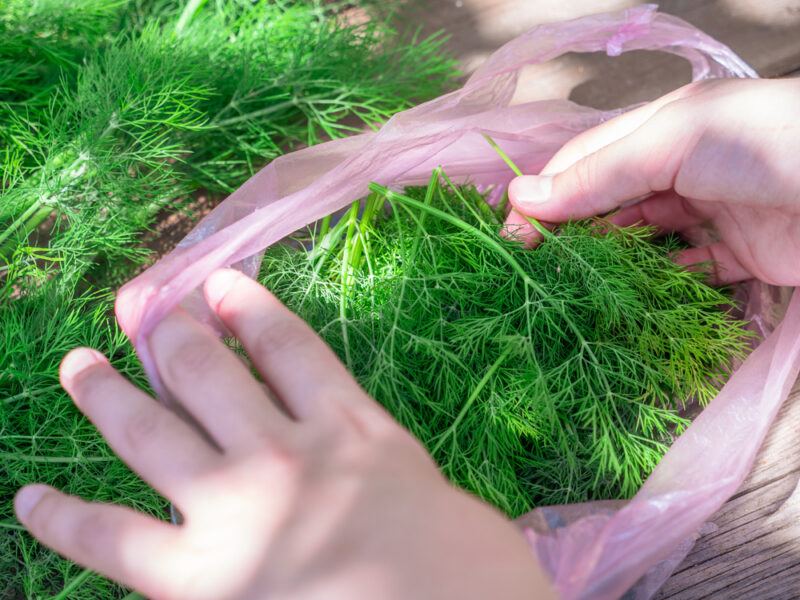 Dill is an herb that is widely grown in Eurasia and is a member of the celery family Apiaceae. It has a citrusy and slightly grassy taste with a hint of sweetness.
Dill aside from its dietary fiber content also has vitamins A, C, and D, riboflavin, folate, iron, copper, potassium, magnesium, manganese, and zinc.
You can still make your pea soup appetizing and tasty while keeping it vegetarian-friendly. Try this Vegetarian Split Pea Soup and see the seasoning combo work in action. The combination included fresh dill, thyme, bay leaves, and salt and pepper.
Red pepper flakes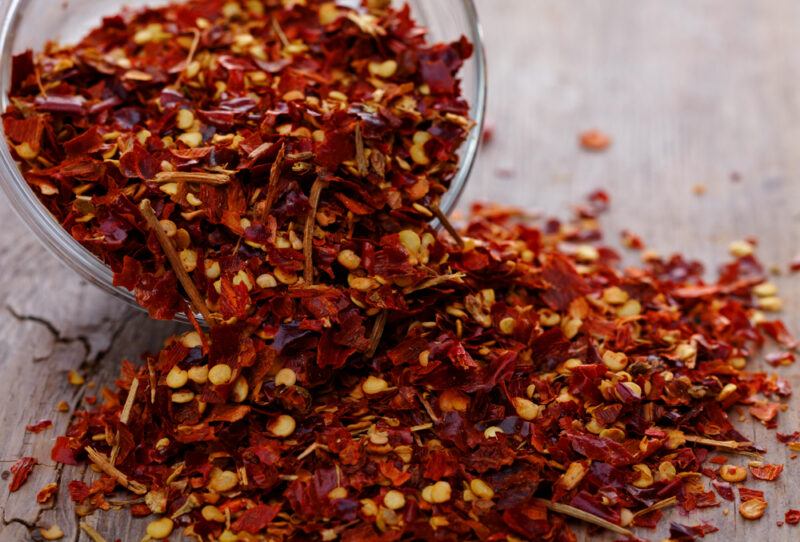 Red pepper flakes are made from dried and crushed red chili peppers of more than one type. That is what differentiates it from chili flakes. The latter is made up of only one type of pepper. Red pepper flakes' flavor and heat can get quite intense depending on the type of peppers used and the amounts of seed in them.
Aside from capsaicin it also contains fiber, vitamin C, vitamin E, vitamin B6, iron, manganese, and potassium.
This Split Pea Vegetable Soup will very well remind you of the soup that you have practically grown up with, except for the little tiny extra but worthy addition of red pepper flakes for seasoning. It's absolutely just perfect especially when the soup is served with half and half.