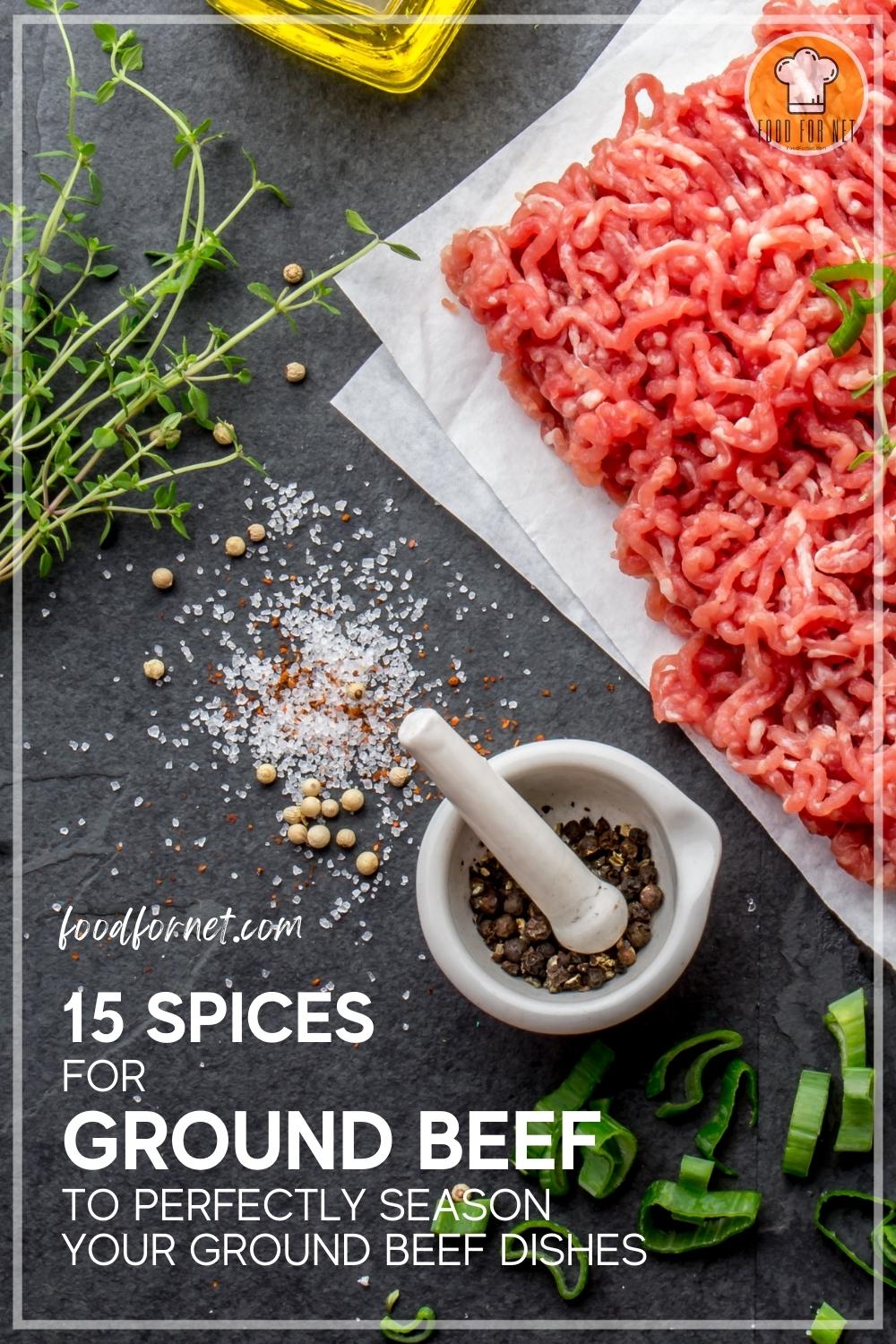 Ground beef, also known as minced beef or beef mince, is finely chopped beef. It is readily available in grocery stores or local butcher's shops packed as such. You can actually make ground beef yourself at home, either by using a knife or a meat grinder if you have one. It can be from any cut of meat but generally, it's made from the less tender and less popular cuts like the chuck, round, and sirloin. When it comes to spices for ground beef, you have just as many choices, if not more!
It's quite a popular choice among meat and as long as you know how to season ground beef, you sure can come up with amazing beef dishes. A few of its popular uses are in recipes like hamburgers, tacos, chilis, meat sauces, sausages, meatballs, Shepherd's pie, and meatloaf. Frankly, ground beef is quite versatile, so if you can play and experiment with spices, herbs, and other seasonings, the possibilities for great beef dishes are enormous.
Now depending on what you're going to make, you may want to consider your ground beef's fat content. The ones labeled 'lean' ground beef contains less than 10 grams of fat while 'extra lean' may be used to describe those with less than 5 grams of total fat – these levels apply per 100 grams and per labeled serving size. The legal requirement for ground beef is at a minimum 70% lean, meaning it should contain no more than 30% or 30 grams of fat.
A few tips when cooking ground beef. First, make sure to bring it to room temperature. So, defrost or bring them out of the fridge for minutes (or hours – depending on how frozen is your frozen meat) before cooking. Use a hot pan to maximize browning. Once you've added your ground beef to the pan, spread it out with a spatula and leave it undisturbed for a good 3-5 minutes. You want to get that browning effect, so don't fidget with it! You would also want to keep the heat on high or medium-high so that you don't end up boiling your ground beef.
This is also a good time to start adding spices for ground beef. And as to how to season ground beef? Well, it depends on what you're making and your personal preferences as well. It is definitely worth your while to experiment with different spices because you'll never know what flavor you're missing unless you try it, right? Good thing, though, that there are many recipes online that can give you ideas on how more or less a particular spice combo works in a dish.
Here's a list of spices for ground beef that you may want to try the next time you crave beef mince. See also the suggested recipes to spark some cooking ideas. Who knows you may even come up with your very own ground beef dish!
Spices for Ground Beef (With Pictures!)
Dried parsley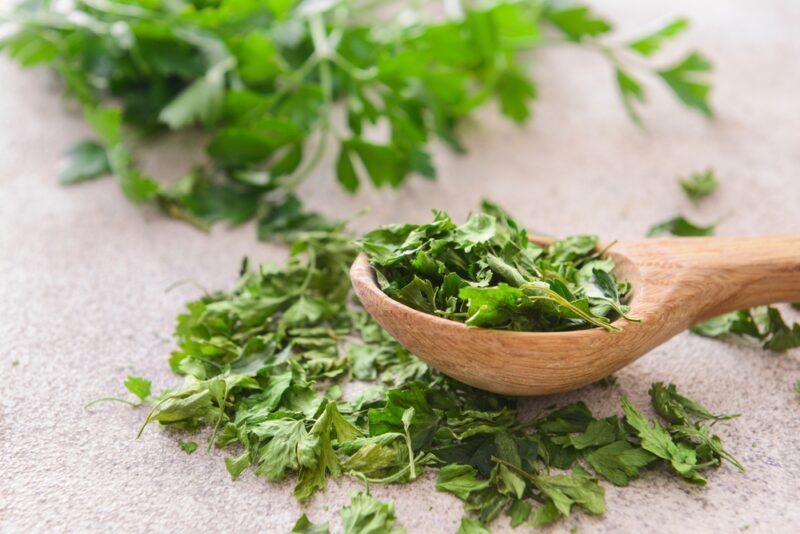 Parsley is a great herb that adds balance to savory dishes. It brightens up flavors with its peppery taste with a hint of earthiness. It is particularly a rich source of vitamin K and also contains a good amount of vitamin A and flavonoids.
It never hurt to have a spaghetti sauce on standby, neatly stacked in your freezer, and ready within a minute's notice! You can easily make them in big batches, keep them in freezer bags, and simply defrost for days when you crave some good old homemade spaghetti! This recipe used dried parsley along with Italian seasoning, red pepper flakes, and fresh basil. Frankly, it's simply seasoned yet it simply works!
Chinese five-spice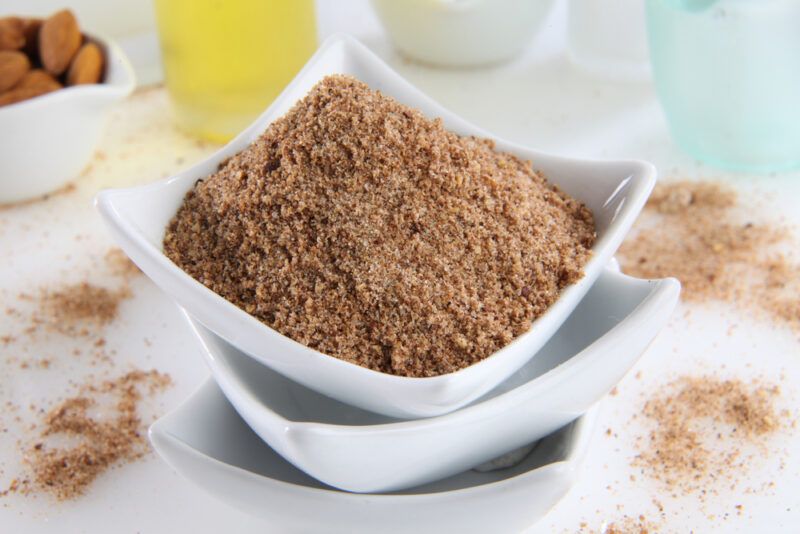 Chinese five-spice is a spice blend of five or more spices that represents all five tastes – sweet, sour, bitter, salty, and umami. Generally, it has a robust, sweet, and spicy taste – of course, it varies depending on the concentration of each herb in the spice mix. Five-spice is rich in antioxidants and contains minerals like iron, copper, and manganese.
This beef picadillo enchilada will surely fix your cravings for something sweet, savory, and hearty at the same time. The meat filling is seasoned beautifully with Chinese five-spice and black pepper. You can actually enjoy it, too, on its own with rice or perhaps a freshly made naan bread.
Chili powder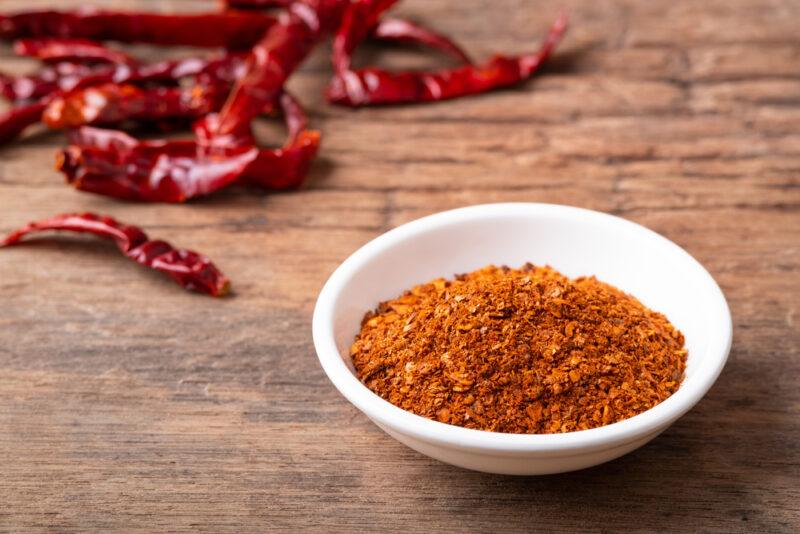 Chili powder is a common spice used in Southwestern and Mexican cuisine. And although it's made from chili it's only mild to moderately spicy. It's known for its Tex-Mex flavor that is the result of other aromatic and savory spices added to the blend.
Another classic dish that is an absolute comfort food is chili con carne, and of course, it's not chili unless it got chili peppers or chili powder, right? Finding the perfect spice combo for a good chili is always an exciting task. The perfect ratio of chili powder to cumin to paprika or what have you really depends on your taste preference. But it's always a delight to sample tried and tested recipes!
Fresh Marjoram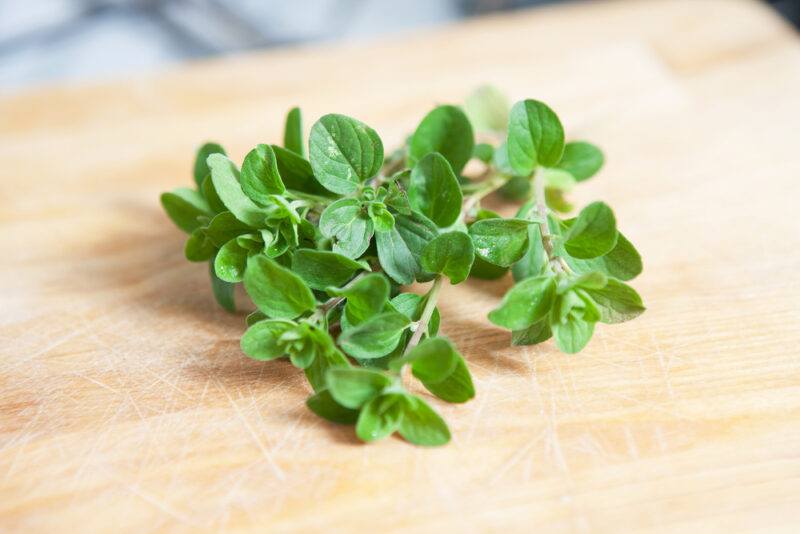 Marjoram actually tastes quite similar to thyme, only sweeter and more aromatic. Compared to oregano though, marjoram is milder. This herb is rich in magnesium and is also high in potassium. It's also a good source of folate, vitamin A, and vitamin K.
Simplicity sometimes is really the key, and it can't be any truer for this hamburger with herbs recipe. It's basically seasoned with just salt and pepper and fresh marjoram and Italian parsley. This is a great example of less is more.
Cajun seasoning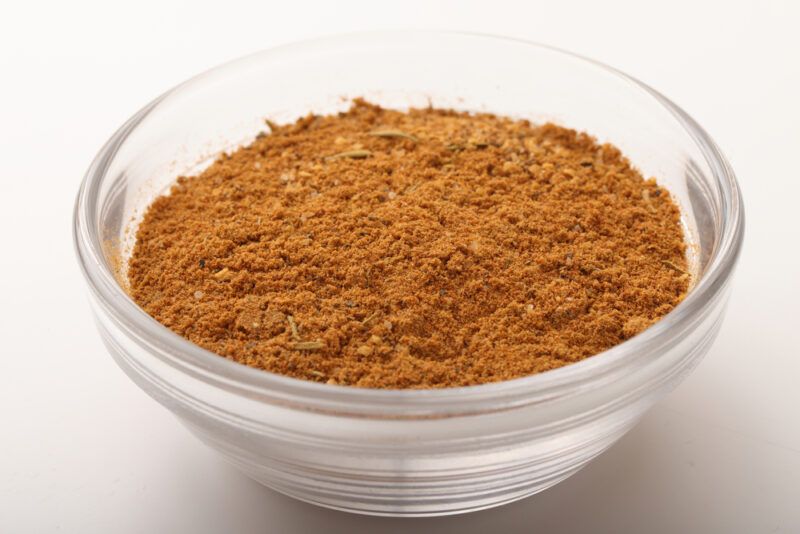 Cajun seasoning is actually an all-around seasoning. It's a spice blend that usually has paprika, cayenne, black pepper, crushed red pepper, garlic powder, onion powder, and dried oregano, and thyme. It has a spicy and earthy taste.
These meatballs are not just for spaghetti, you can also serve them plainly with your preferred sauce for dipping or even with rice on the side. Cajun here works wonderfully with the other spices. It really boosts the ground beef's natural flavor.
Sichuan peppercorns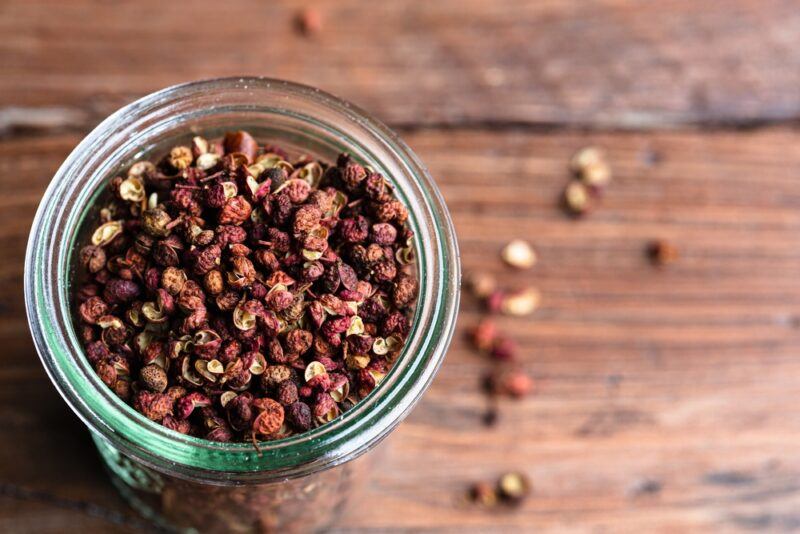 In spite of the name, Sichuan peppercorns are not actually peppers. They are in fact, the reddish-pink berries of the prickly ash tree. It has that unique mount-numbing quality. Sichuan peppercorns are an essential ingredient in Sichuan cooking. It contains vitamin A, manganese, potassium, iron, copper, zinc, and phosphorus.
These beef dumplings will go perfectly with any stir-fry noodles, a fresh bowl of salad, a side of fried rice, or just plain dumplings. Just don't forgo the balsamic vinegar dipping sauce with a good amount of heat from the chili oil or chili sauce.
Ground ginger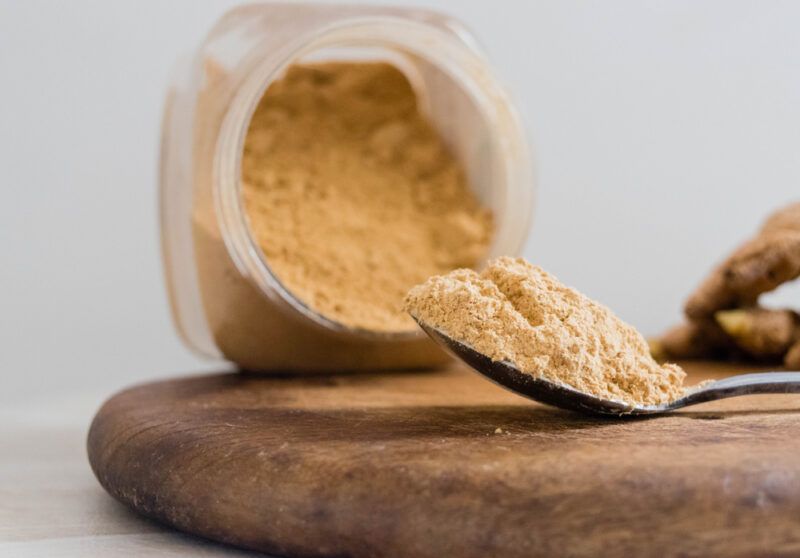 The process of turning fresh ginger into its ground form gives it a different flavor and properties. The fresh ones have a noticeable more complex and pungent flavor. Some of its essential oils as well as gingerol are also lost in the process. Ground ginger on the other hand has a longer shelf life and also holds up better to high heat.
If you're into savory pies then perhaps meat pie is already on your list. This Moroccan-inspired meat pie is an absolute must-try. The filling is beautifully flavored with Moroccan spices. Worry not if you're not up for making your own pie crust because you can simply go for store brought ones.
Smoked paprika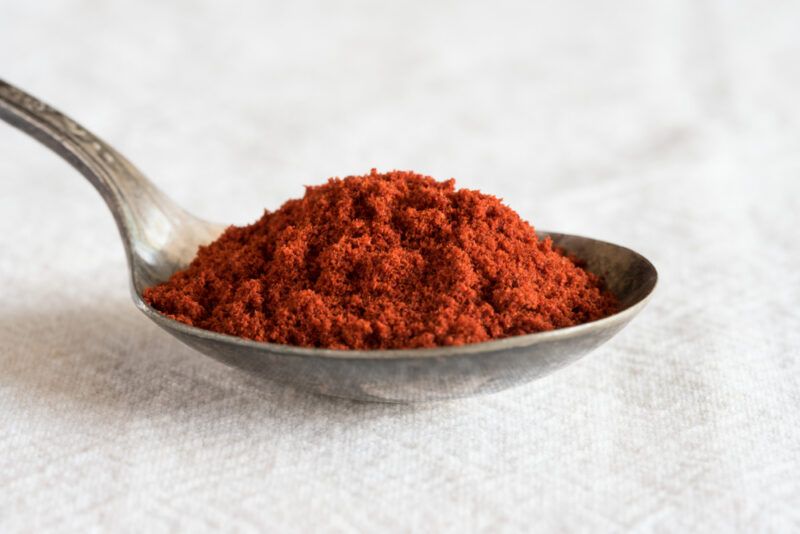 What sets smoked paprika from your regular paprika is the strong outdoorsy flavor but that's enough to make quite a big difference. The smokiness may be subtle but some dishes really call for it so it really works. Paprika is actually rich in carotenoids such as alpha-carotene, beta carotene, zeaxanthin, beta-cryptoxanthin, lutein, capsanthin, and capsorubin.
You definitely don't want to skip breakfast with these breakfast sausage patties! They are absolutely juicy and flavorful. You can serve it with sunny-side-up eggs, light arugula, and cherry tomato salad, or you can even make sliders! The addition of smoked paprika does add a subtle but much-needed chargrilled flavor.
Dried rosemary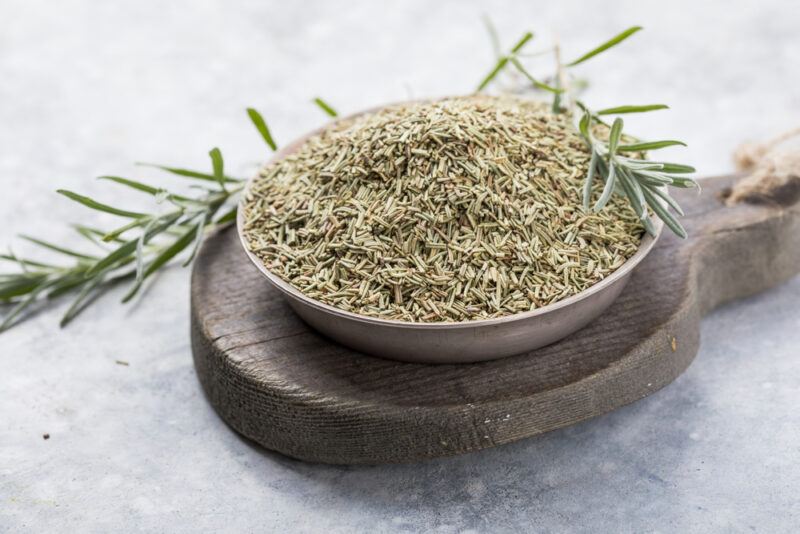 Rosemary is an herb that is native to the Mediterranean. It has a noticeable lemon-pine flavor. And even in its dried form, the volatile oils on its needles remain. Rosemary is a good source of calcium, iron, and vitamins A, B6, and C.
Although, typically a shepherd's pie uses ground lamb, using ground beef is no less delicious!. This recipe uses a combination of different dried herbs that includes parsley, thyme, and rosemary. And along with just salt and pepper, minced garlic, and a little Worcestershire sauce, your sauteed meat filling should be smelling great at this point.
Cumin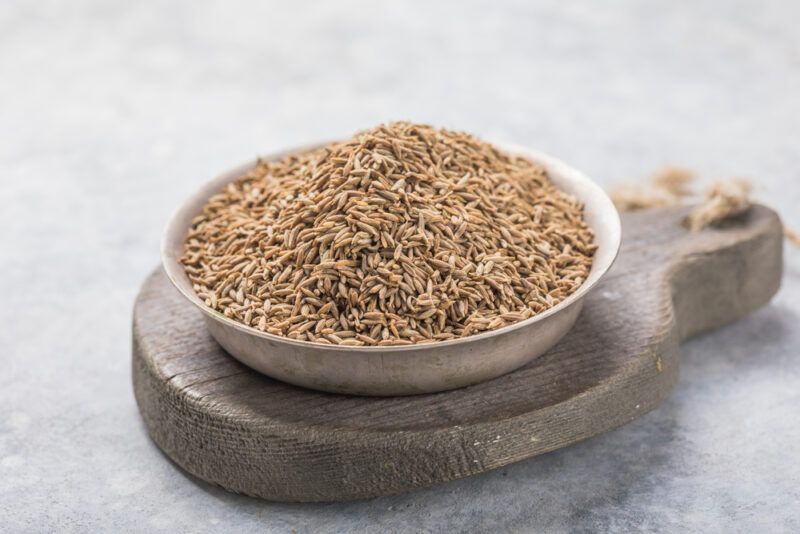 Cumin is a key ingredient in many Indian, Middle Eastern, and Mexican dishes. It has a somewhat sweet, nutty, and warming flavor with hints of citrus. It's a good source of iron, magnesium, calcium, and phosphorus. It also contains vitamins E, A, C, K, and B6.
Of course, you can use store-bought taco seasoning, but why buy when you can easily make one yourself, right? This homemade taco spice mix included spices that you may already have in your pantry. And it doesn't hurt to have it ready whenever you crave some tacos or nachos.
Italian seasoning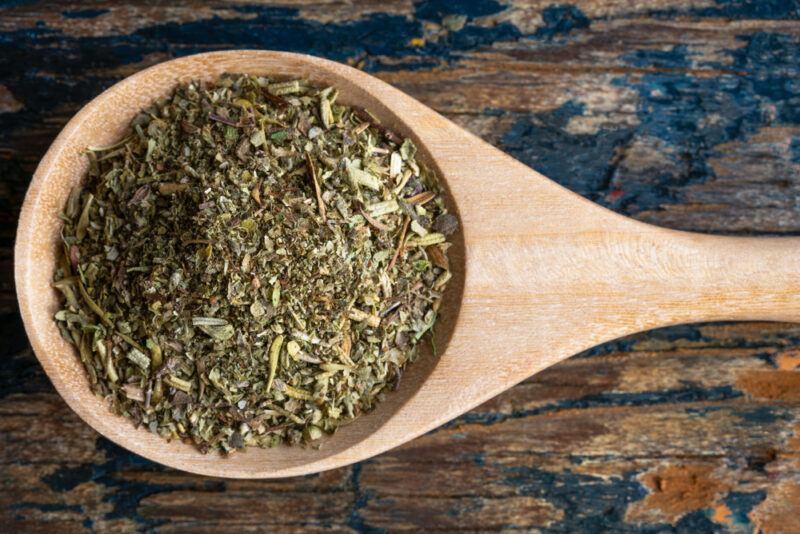 Italian seasoning is a blend of different dried herbs. It usually has basil, rosemary, oregano, thyme, and marjoram in the mix. Sometimes other herbs and spices are also added. It generally tastes savory, earthy, and slightly sweet. It varies depending on what herb mainly made the majority of the blend.
Hamburger soup, because why not, right? This hearty soup recipe is loaded with beef, vegetables, and savory broth enhanced with the flavors of Italian seasoning. Surely a one-pot meal that your family will enjoy!
Coriander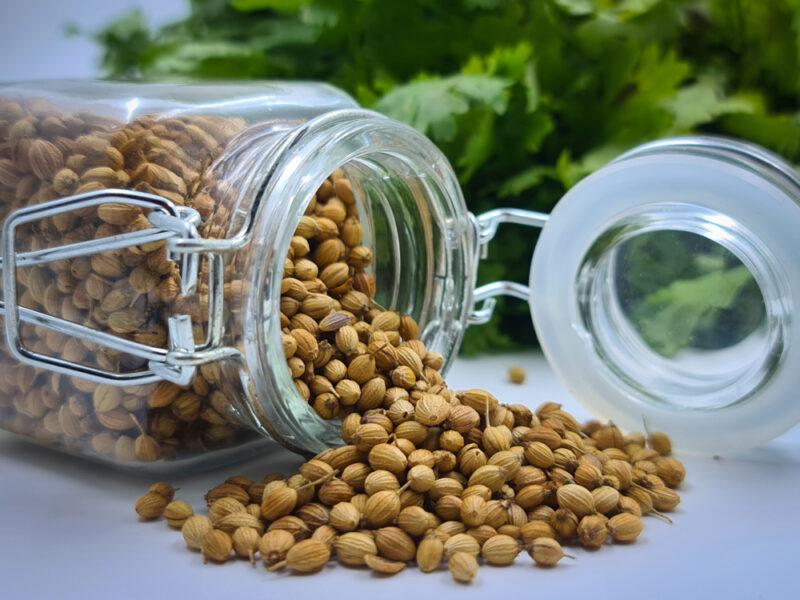 Coriander is oftentimes paired with cinnamon or cumin because of their shared similarities in flavor. It has an earthy, tart, sweet taste with a floral aroma. It contains beta carotene, vitamin A, folic acid, and vitamin C.
Craving for some Middle Eastern food? What about grilled beef kofta kebab? It's super easy to make, quite quick to cook, and undeniably flavor-packed. You can even make a big batch of the spice mix and store it in a jar. These kebabs are best served with tzatziki, and fresh parsley, and cucumber.
Cinnamon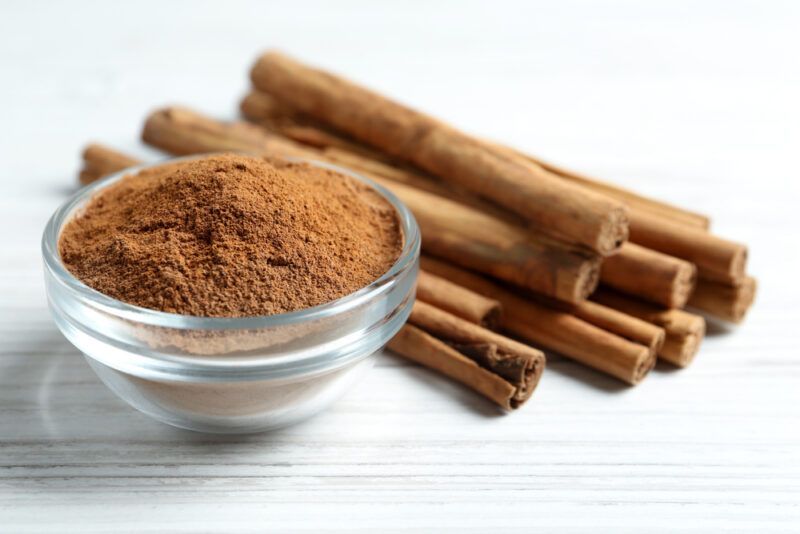 Cinnamon can be used in both sweet and savory dishes. It has a sweet and woody flavor with hints of citrus and a spicy taste. Cinnamon is particularly rich in plant compounds called polyphenols. It also contains anti-viral, anti-fungal, and anti-bacterial properties.
These ground beef phyllo dough rolls are spiced for sure! It got cinnamon, ginger, coriander, cumin, and chili spice combination. If you're wondering how to season ground beef, well, here's one way to do exactly that.
Fresh Thyme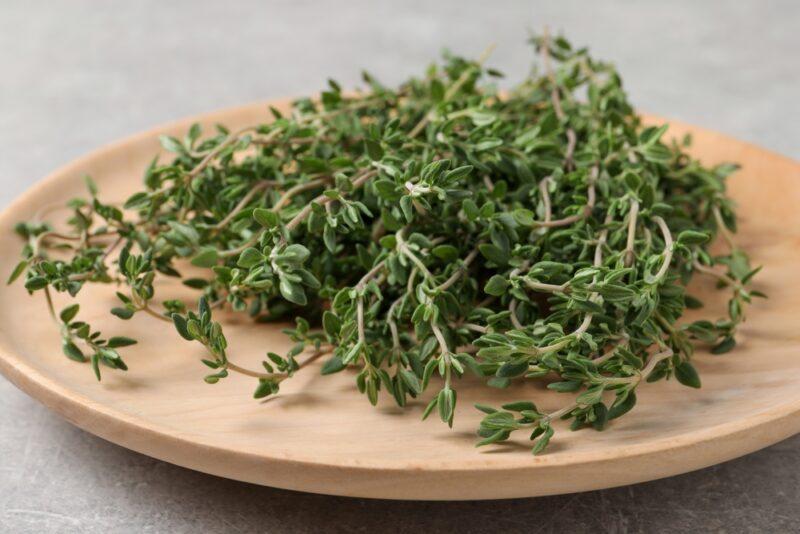 Thyme has an earthy, minty, and slightly lemony flavor. The taste slightly varies depending on the varieties. It is packed with vitamin C and is also a good source of vitamin A, copper, iron, manganese, and fiber.
Another classic comfort food that will surely bring a smile to your dinner table is the meatloaf with of course a glaze that never ceases to excite everyone. Well, if you're not into meatloaf before, perhaps you're about to become one now.
Sesame seeds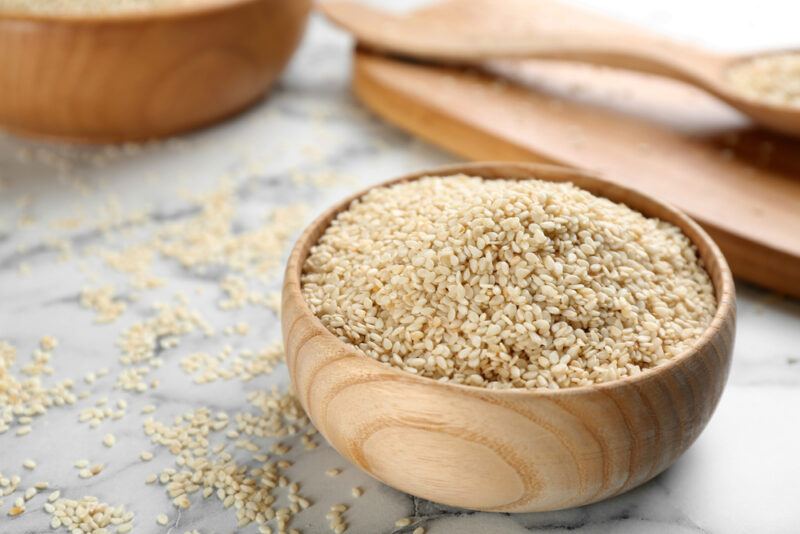 Sesame seeds have a mild taste, somewhat sweet and nutty. When they're toasted on a dry pan or baked in the oven, the flavor and aroma become more noticeable. You'll even notice an almond-like flavor. Sesame seeds are a good source of selenium, copper, iron, zinc, and vitamin B6.
Korean beef bowls can easily become a favorite dinner treat because it's quick and easy to make. You can simply add some veggies in there, and it's a complete meal in itself! Perhaps double the crushed red pepper the next time you make this to give it more heat.