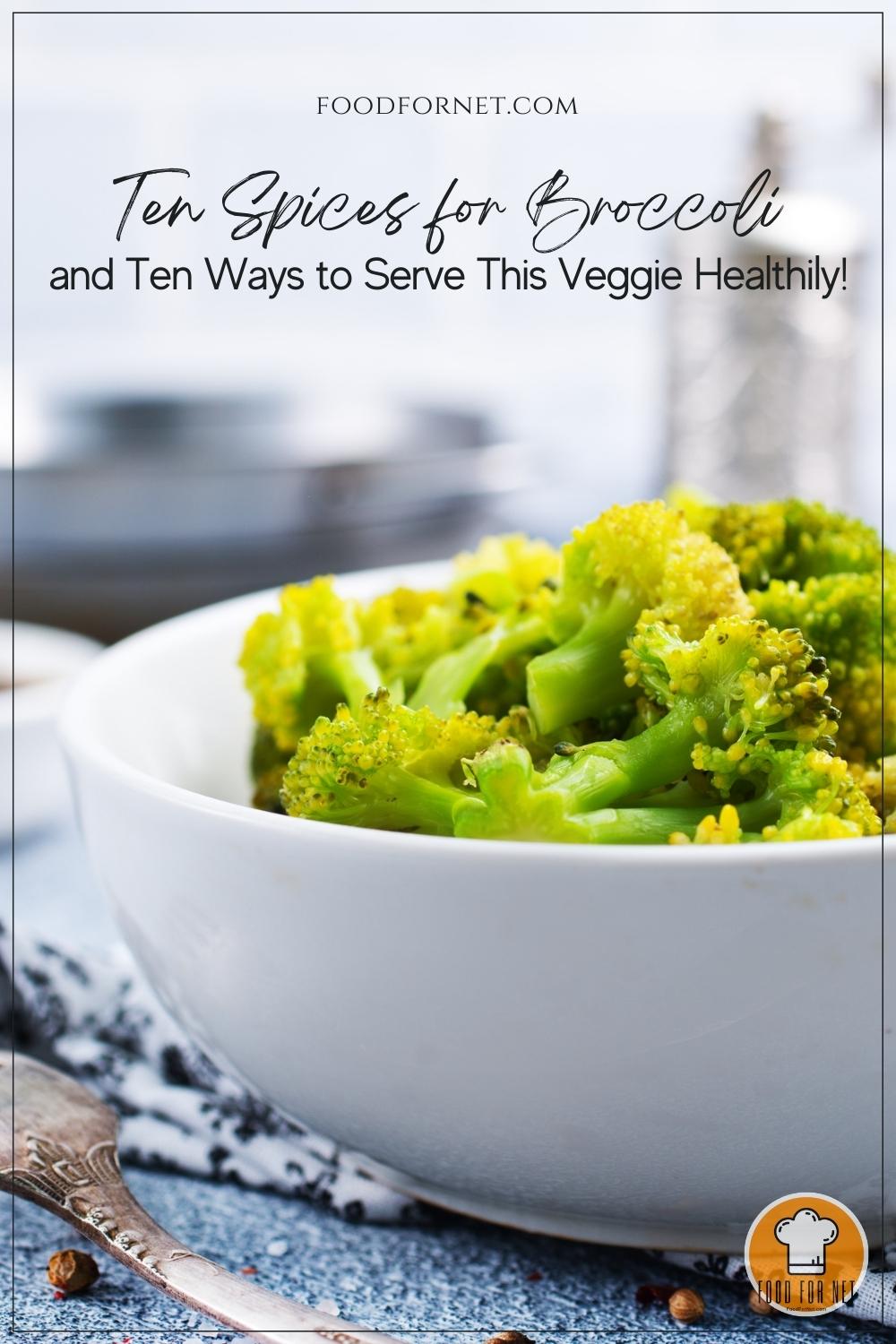 Broccoli is absolutely one of the most popular vegetables in many American households. In fact, aside from the US being the third-largest producer of broccoli worldwide, its consumption has also increased by over 940% over the last 35 years.
And although a lot of kids still dislike this tree-like vegetable, its popularity is sustained by the fact that it has many health benefits. As for the taste – somewhat earthy and grassy with slightly bitter notes, it can be easily remedied by using different spices for broccoli.
Broccoli is an edible green plant that belongs in the cabbage family or family Brassicaceae also called Cruciferae. It has a large flowering head that is usually dark green which comprises small branches that are attached to a light green thick stalk.
Broccoli being one of the cruciferous vegetables contains many beneficial compounds like carotenoids, folate, and vitamin K. The vegetables in this group contain phytonutrients called glucosinolates, which have cancer-fighting properties.
Aside from its high concentration of glucosinolates, broccoli is also packed with soluble fiber that draws cholesterol out of the body. It is also concentrated with vitamin C which boosts immunity and other antioxidants like lutein, zeaxanthin, and beta carotene which supports eye health.
Its high levels of calcium and vitamin K aid in maintaining bone health and preventing osteoporosis. It can also boost weight loss with its good carb and high fiber content. It also contains nutrients that help in detoxification, supports skincare, and works as an anti-aging.
Broccoli can be eaten cooked or raw. It really depends on what you prefer, although a lot of people really enjoy eating cooked broccoli rather than raw. And while cooking decreases its heat-sensitive nutrients like vitamin C, its antioxidant activity on the other hand increases. So, however, you want to eat it, you're still getting plenty of the healthy stuff.
You can steam, boil, microwave, grill, bake, or roast it. Steaming is the best cooking method to use if you're after the most nutrient retention. And broccoli is absolutely one of the best vegetables to steam. You can also turn them into soups, stews, casseroles, salads, stir-fries, and even smoothies!
Cooking broccoli is pretty easy. As long as you know which spices for broccoli to use, it will be hard to mess a recipe. To give you ideas on which spices you can easily try, here's a list for you. Along with it are sample broccoli recipes that are easy to make, quick to cook, and taste absolutely delicious.
Spices for Broccoli
Italian seasoning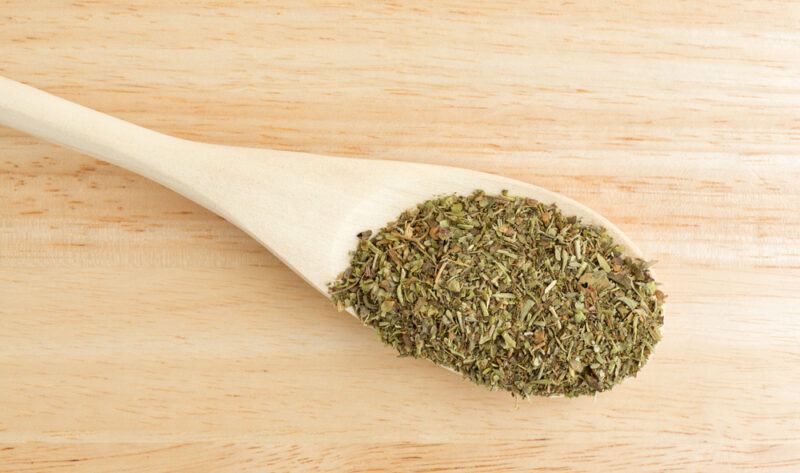 Italian seasoning can easily become your go-to food flavoring aid. It's a blend of dried herbs mostly used in Italian cuisine. It usually consists of thyme, basil, oregano, marjoram, and rosemary. It's also not unusual to have other herbs or spices in the blend. It has an earthy and piney flavor with a slightly sweet and peppery taste.
Its health benefits can range from immunity booster to liver protection to pain reduction. Since it's a blend of different herbs, its nutrition content also varies. It usually contains vitamin K, vitamin B6, vitamin C, iron, calcium, manganese, magnesium, fiber, and antioxidants – it really depends on the concentration of any given spices in the blend.
When you're in the mood to fire up the grill, then make the most of it and throw some broccoli florets in there as well. You can actually start grilling your broccoli while your meat is resting. The brocolli florets are simply marinated into a mixture of olive oil, lemon juice, minced garlic, Italian seasoning, and salt and pepper.
Turmeric powder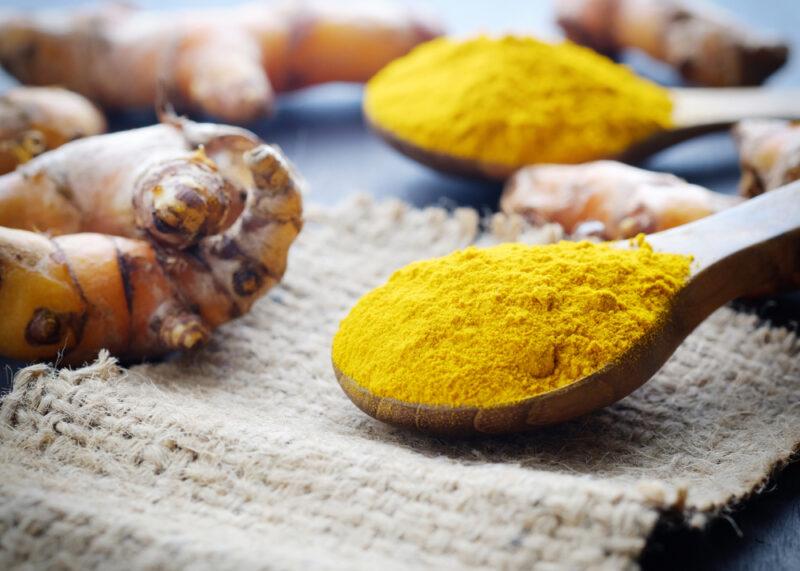 Turmeric's bright yellow color literally brightens up dishes, not to mention that it has that earthy bitterness that adds depth to any dish's flavor profile. It's from the dried turmeric rhizome which is then grounded into a powder.
Turmeric is rich in curcumin which is a substance with strong anti-inflammatory and antioxidant properties. And aside from its high vitamin C and vitamin B6 content, it's also a great source of manganese, iron, potassium, omega 3 fatty acids, and dietary fiber.
Here's a comforting Turmeric Broccoli Soup that will surely light you up! Aside from the fact that it's so easy to make, you can also put it together in a jiffy. It's simply seasoned with turmeric powder, salt, and pepper. The turmeric adds flavor and the beautiful golden yellow color – which is even more perfect for those who are not really a fan of green-colored soups!
Sesame seeds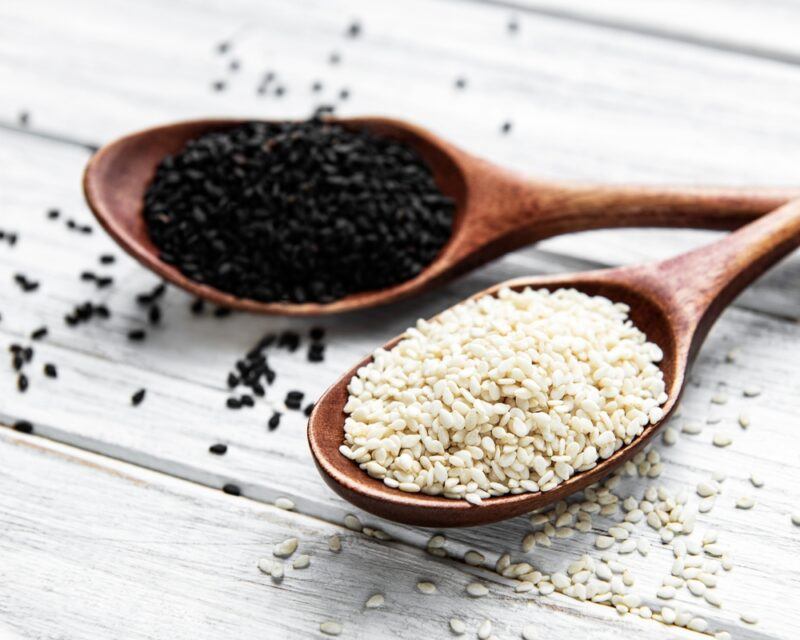 Sesame seeds are the edible seeds of a flowering plant that grow in pods. It has a mild, nutty, and somewhat sweet flavor. And while all sesame seeds have antioxidants and healthy plant chemicals, black sesame seeds contain more nutrients and also have a stronger flavor.
Sesame seeds are a good source of healthy fats, protein, fiber, and B vitamins like thiamine, niacin, and vitamin B6. It also contains copper, calcium, iron, magnesium, manganese, selenium, zinc, and vitamin E. It can help in boosting digestive health, lowering cholesterol, lowering blood pressure, reducing inflammation, supporting bone health, and aiding blood cell formation.
Give your broccoli stir-fry a touch of Asian flavor with sesame seeds and sesame oil. Its flavor works perfectly with ginger. This recipe can't get any easier. Don't skip the part where you toast the sesame seeds. The flavor and aroma are simply more intense after you've dry roasted it. Just remember to never take your eyes off it if you don't want to end up with burnt sesame seeds.
Garam masala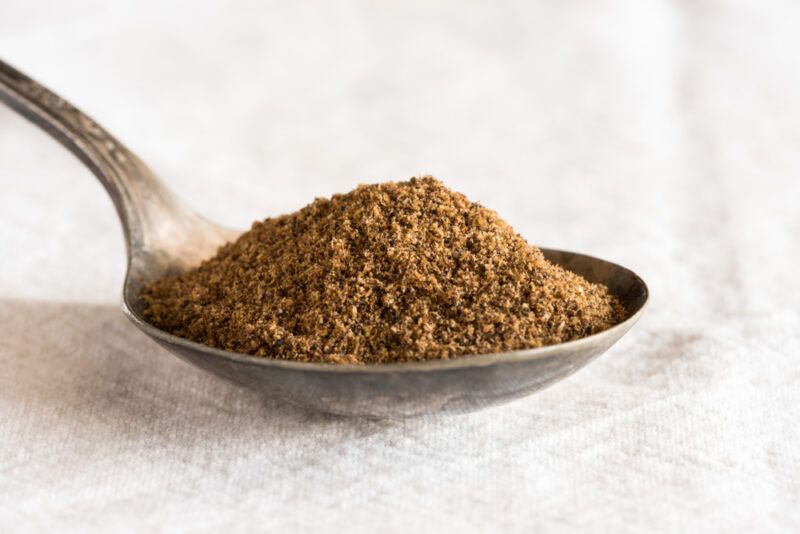 Garam masala is a blend of different whole spices that are toasted and then ground into powder. The blend usually has cinnamon, mace, coriander, peppercorns, cardamom, and cumin. It's widely used in Indian cuisine and is usually used in flavoring curries, soups, and lentil dishes. It has a warm flavor with a fragrant aroma.
It's rich in phytonutrients and fiber and also contains vitamin A, vitamin B, manganese, and potassium. It helps in boosting digestion, maintaining cholesterol, improving immunity, preventing cancer, and restoring heart health.
A great way to add Indian flavors to your roasted broccoli is by tossing it in a bowl with some garam masala and olive oil and simply baking it until it's tender and the edges are crisp. You'll be surprised at how you can pull this Indian Spiced Roasted Broccoli off within 25 minutes.
Cinnamon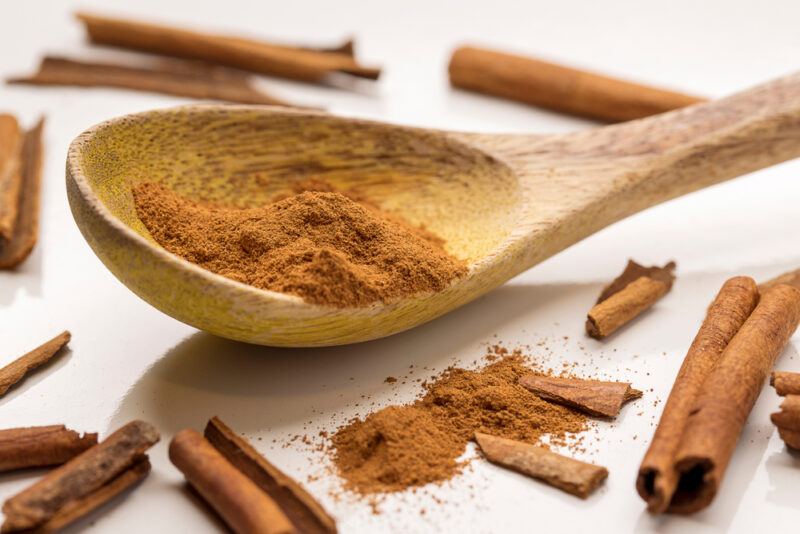 Cinnamon sticks or quills come from the bark of the cinnamon tree. It has a sweet and woody flavor with a slightly citrusy note. It also has a spicy taste that is quite reminiscent of the powerful punch of cloves. It can be used both in-ground or stick form.
It contains potassium, calcium, magnesium, phosphorus, manganese, iron, and zinc. Cinnamon's antioxidant content has an anti-inflammatory effect which may help in lowering the risk of disease. It also helps in reducing fasting blood sugar levels, increasing sensitivity to insulin, and contains antifungal and antibacterial properties.
You might raise a brow seeing cinnamon in a broccoli soup recipe, but bear with it and you'll see, it just simply works! You'll be amazed at how the cinnamon's flavor balances the spiciness of the ginger. Not to mention of course the wonderful smell it gives the soup.
Creole seasoning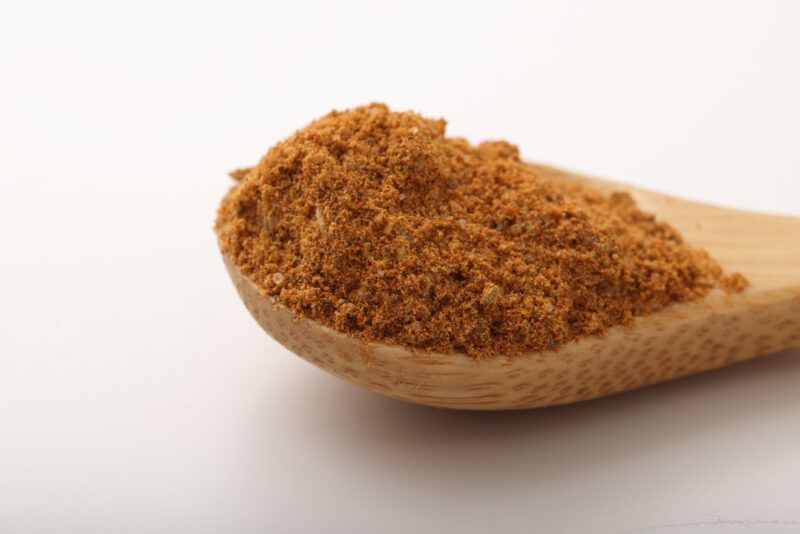 Creole seasoning is another blend of different spices commonly used in Cajun cooking. It's quite versatile and works really well with any kind of meat. It's actually great for many seafood dishes. It usually has garlic and onion powder, oregano, basil, black pepper, white pepper, cayenne, paprika, thyme, and salt. This spice blend creates a smoky with slightly spicy, savory, and robust flavor.
Because it's a blend of different spices, its health benefits, and nutritional content vary as well. For instance, because of its paprika content, it's a good source of vitamin A, the thyme in the mix provides vitamin C, while basil adds a small amount of vitamin B6 in the mix. Its nutritional value depends on how concentrated the spices are in the blend.
If you're looking for a quick and sure way to deliciously spice up your stir fry broccoli, simply add creole seasoning and you got yourself a yummy Cajun-Spice Broccoli side dish! Since the seasoning mix is premade, it's perfect for newbies at cooking who's not that comfortable yet mixing spices together.
Crushed red pepper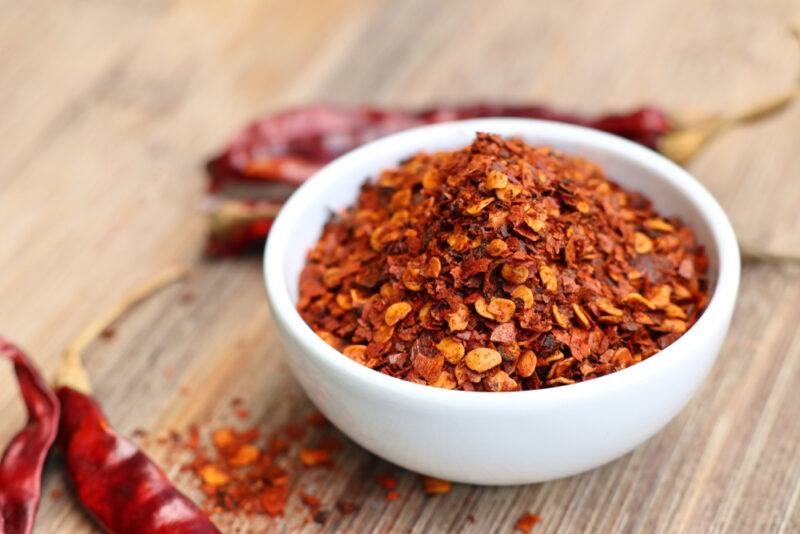 The commonly used pepper for crushed red pepper flakes is the cayenne pepper. The dried flakes have vibrant red color with visible yellow seeds. It has a consistent spicy heat with a slightly fruity taste and chili pepper aroma.
It's known for its carotenoid content. It also contains vitamins A, C, and B6, fiber, and capsaicin. Its antioxidant contents help in fighting off heart disease and cancer. Crushed red pepper also helps in soothing upset stomach, boosting heart health, regulating diabetes, and strengthening the immune system.
You want your side dish quick and easy, but you also want it to taste good of course. That's easily fixed in this steamed broccoli dish. I mean how hard can steaming be, right? It is simply flavored with a mixture of olive oil, crushed red pepper, and sliced garlic that is heated in a pan for about a couple of minutes. And just like that, your healthy side dish is ready.
Dijon mustard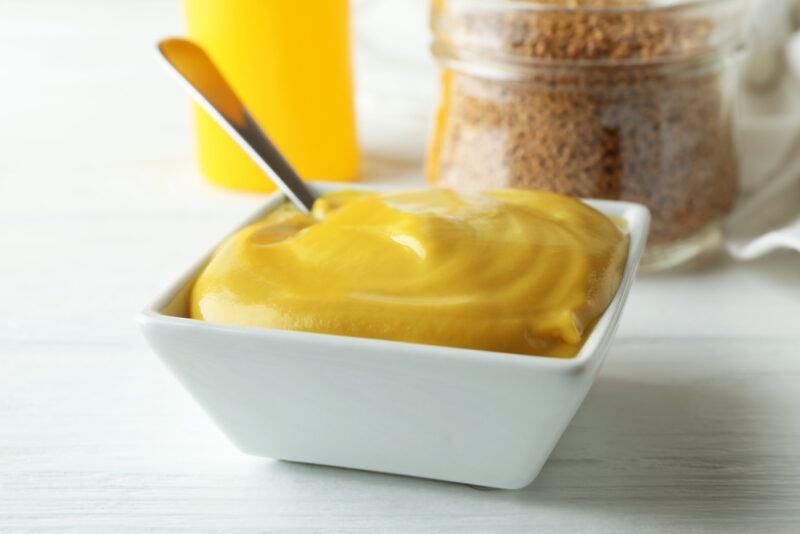 Dijon mustard has a sharp, tangy flavor with a bit of spice. It's a style of prepared mustard – grounded brown or black mustard seeds with white wine, vinegar, and salt. It has a pale yellow and slightly creamy consistency.
It contains minerals in small amounts such as potassium, manganese, selenium, and thiamine. It does have high sodium, especially commercially-brought ones, so watch out for that. It is however still a flavorful yet low-fat condiment that is also low in calories and has no cholesterol.
This flavorful yet easy Broccoli Cheese Soup can be ready in just 30 minutes (or even less)! It's rich yet quite light and refreshing. If you want, you can opt to puree the broccoli into the soup to make it really creamy. Some of course prefer seeing the actual broccoli florets. Leaving it whole also, let the green and orange color pop out making the soup even more enticing!
Paprika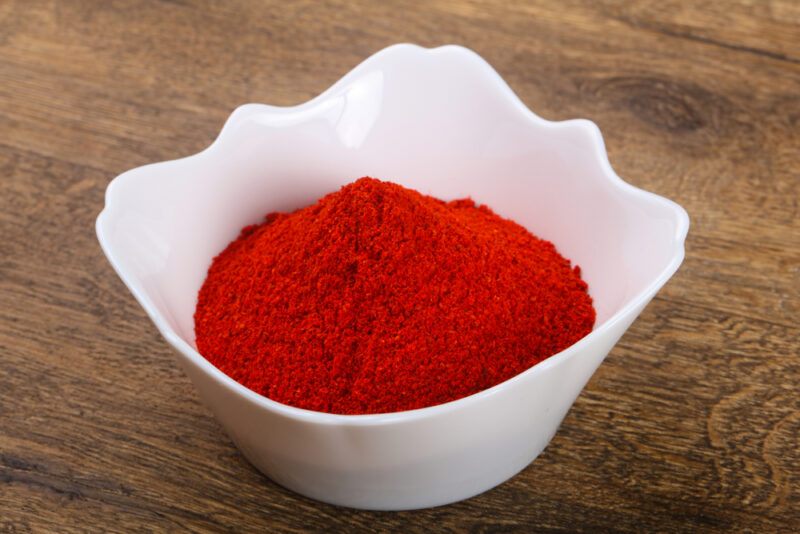 This brightly red-colored spice is obtained from milder peppers that are dried and then grounded into a powder. Paprika's sweet and peppery taste can add flavor to your dish without the heat (although there is the hot paprika if you want a bit of kick).
Paprika is a good source of folate, vitamin A, choline, niacin, and vitamins B6, E, and K. It also contains a variety of antioxidants that helps in fighting cell damage brought about by free radicals.
For a super quick yet yummy and healthy side dish, this oven-roasted broccoli is the perfect choice. It's simply seasoned with paprika, garlic powder, sea salt, and freshly ground black pepper. You can make this side dish in just 20 minutes, so perfect when you're in a time crunch.
Coriander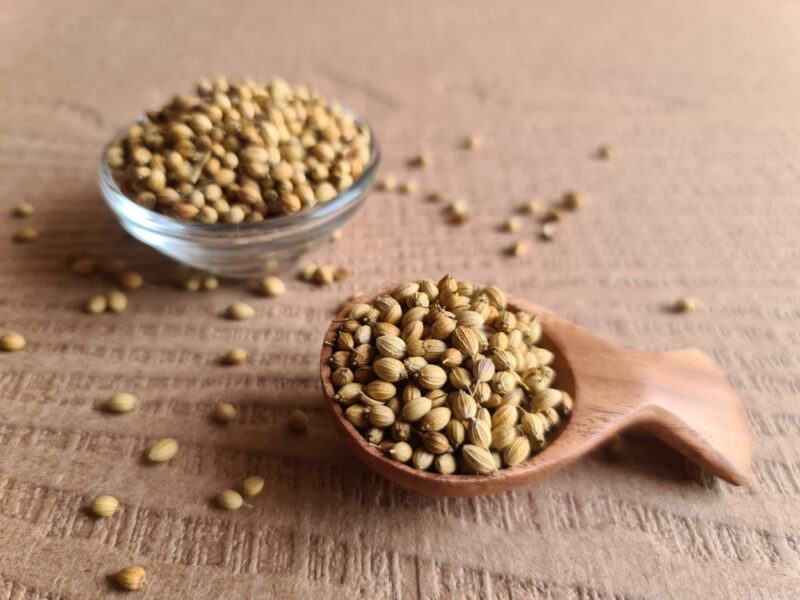 Coriander seeds can be used whole, grounded, roasted, dried, or fresh in cooking. It has an earthy, tart, and sweet flavor with a floral aroma. To get the maximum flavor out of it, simply dry-fry them and then lightly crack or grind to release its intense flavor and aroma.
Coriander is packed with antioxidants with immune-boosting, anti-inflammatory, anticancer, and neuroprotective properties. It contains beta carotene, vitamin A, vitamin C, and folic acid.
This is absolutely a must-try, Yogurt and Spice Roasted Broccoli. The florets are simply tossed in a mixture of yogurt, coriander, paprika, turmeric, garlic, cayenne, and oil; and then simply spread over a foil-lined baking tray and bake for about 20 minutes.