Prepare to welcome the colder months with a warm serving of mulled cider. You probably have childhood memories of enjoying mulled cider that eventually progresses to loving its spiked version when you grew older! And now, every time the weather starts to get cooler, this concoction of sweet or hard cider heated with mulling spices and citrus fruits is surely one of the best warming drinks to have in the house.
Mulled cider can be enjoyed by the entire family – simply keep the one for the kids nice and alcohol-free and upped the ones for the adults with the addition of some booze. Depending on the sweetness of the apple cider used, it may need a hint of acidity to mellow down its syrupy richness. Using hard cider, which already has alcohol content may be enough for some but adding whiskey or rum is also a great idea. Full-bodied ciders are a popular choice, these are dry and cloudy ciders that thin out when heated.
Now, depending on how you prefer it (or how much time do you really have), it can be mulled at a low temperature for hours or at a simmer for about an hour. When you mull your cider low and slow it becomes clearer and brighter and of course more infused with the spices. But then again if you really must – like you want your cider now (like in the next half an hour or so), you can simply opt to simmer it at a higher temperature for 30-60 minutes. It's still flavorful but you'll notice that it can be a bit cloudy and can lead to some separation especially when unpasteurized apple cider is used.
As to the appliance needed to mull cider, you can simply use a regular pot and stove – just use the lowest setting to simmer your cider. Using a slow cooker can come in handy though, not just to simmer the cider low for longer times but also to keep it warm for hours. If you don't have a slow cooker yet and looking to buy one, see some of the slow cooker reviews I made here to give you an idea on which one to buy.
Now to get you absolutely ready for mulling, have a look at the different mulling spices for cider that we compiled here. Find out which particular spice combo will get you that perfectly flavored mulled cider that absolutely suits your taste. It really is a matter of preference. You will have to experiment on a few mulled cider recipes though to see how a particular spice combo works.
While there are those who prefer the spices grounded, it's totally fine to just leave them whole. Whole spices are easier to strain and look a lot prettier for when you take that photo for your IG story. Anyway, it will be simmering for hours and that's a whole lot of time to extract flavor from whole spices. But then again, if you don't have plenty of time to baby your mulled cider, then feel free to grind the spices to get the most flavor. Either way, try dry roasting the mulling spices first in a pan to make them even more flavorful and aromatic.
Back to the spice list, worry not if you're missing any of the spices on our list here, simply order online, and keep on planning! Check out too, the mulled cider recipes, and feel free to bookmark the ones that you'd be excited to try as the cold season approaches.
Mulling Spices for Cider (With Pictures)
Cinnamon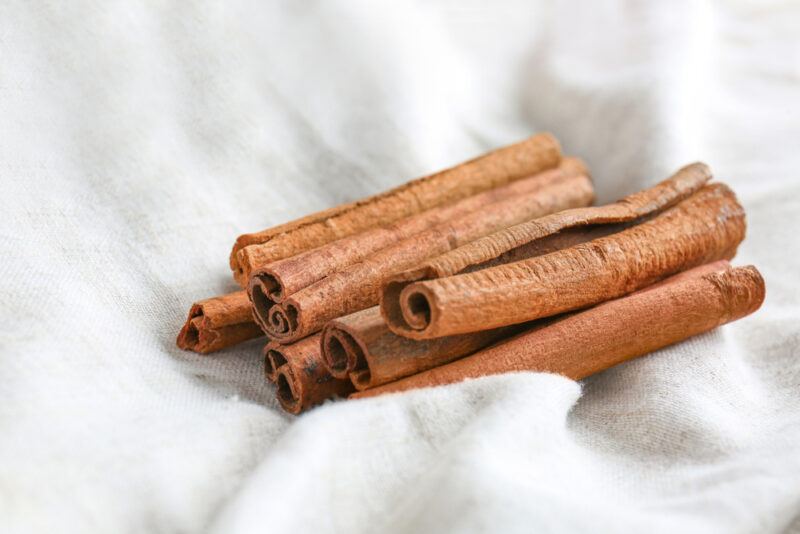 Cinnamon has a sweet and woody flavor with slightly citrusy and spicy notes. It can be used whole or ground in cooking. It's best to ground cinnamon on a per need basis as stored ground spices tend to lose their flavor sooner than when left whole.
Cinnamon contains calcium, beta carotene, and vitamin A. It may lower cholesterol, ease irritable bowel syndrome, and help with heart disease, infection, tooth decay, allergies, and cancer.
This mulled apple cider recipe has two options, one non-alcoholic and a spiked one. It's great that it also included a few tips and tricks on how to perfect mulling.
Vanilla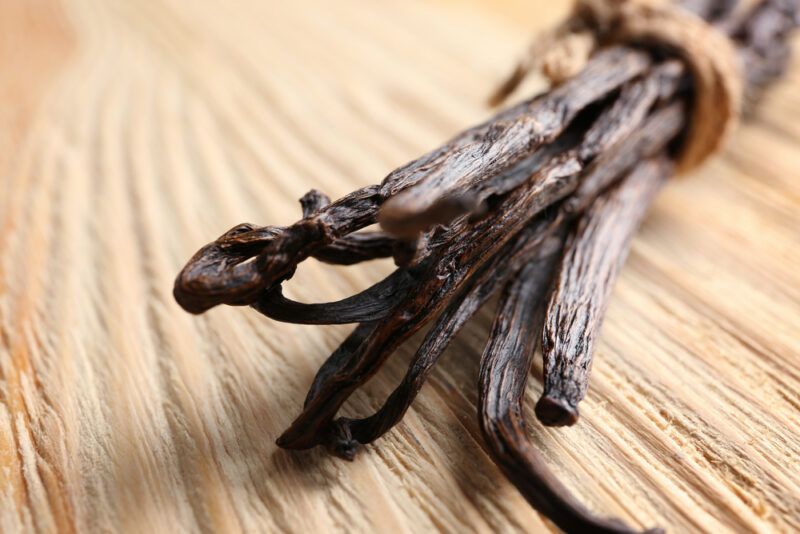 They say describing vanilla flavor is like describing a color – apparently, vanilla has no taste, it's a smell for which the pleasant sensation is coming from the nose and not from the mouth. It is very distinct, highly aromatic, and has a gentle flavor that contributes warm and floral notes to food.
Vanilla contains small amounts of calcium, magnesium, phosphorus, and potassium. It can provide a calming effect, relief from sleep apnea, help in curbing sugar intake, and ease toothache.
This warm vanilla cider topped with whipped cream and roasted walnuts with honey is like a dessert. If you're making it for the family, you can simply omit the bourbon to make it kid-friendly.
Cardamom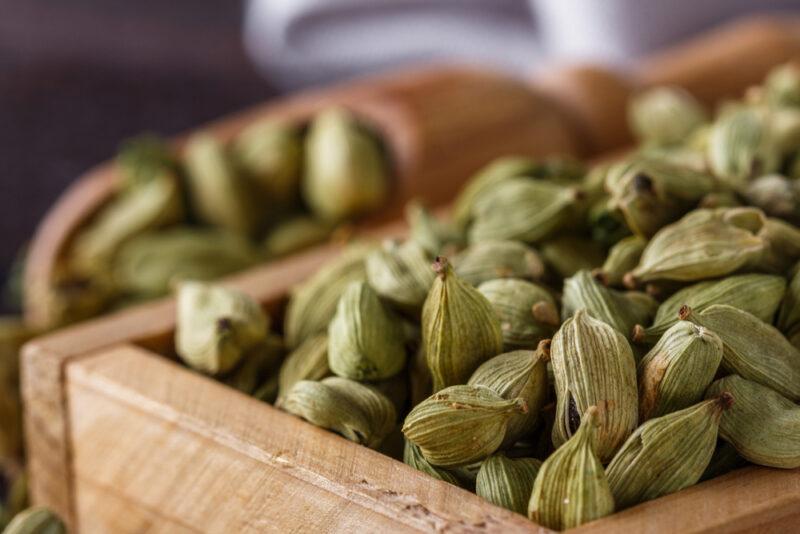 Cardamom has a fruity, piney, and almost menthol-ly flavor with a quite complex aroma. It is used sparingly when cooking since it can be slightly astringent, so you wouldn't want them in large amounts.
Cardamom is a good source of potassium, calcium, and magnesium. It also has iron, manganese, riboflavin, niacin, and vitamin C. It has antiseptic and antioxidant properties and also helps in promoting health and preventing certain diseases.
Now it's time to make use of your slow cooker and try this mulled cider recipe. It's intended for holiday parties so if you're making just for a few people simply halve the quantities for a smaller batch.
Star anise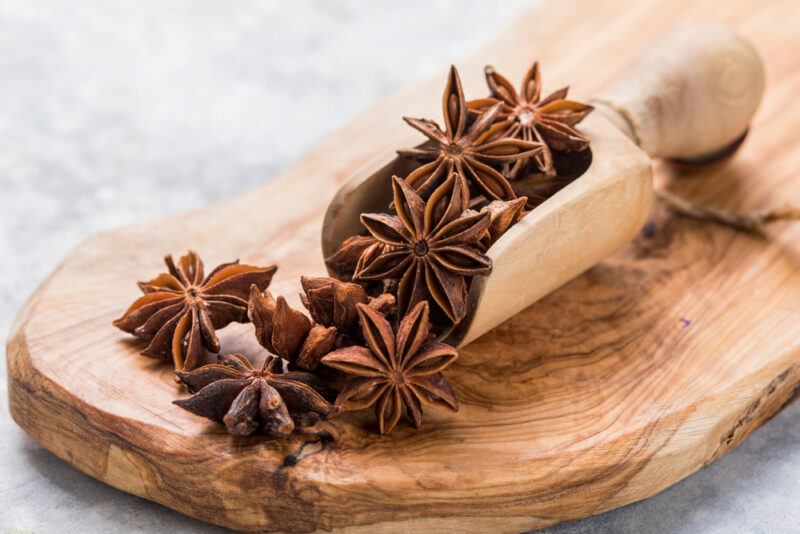 Star anise has a sweet and licorice-like taste. It's also very fragrant and is perfect for both sweet and savory dishes. It can get too empowering so don't get too excited when using it, a few pieces of star anise can go a long way.
Star anise is rich in antioxidants and vitamins A and C. Some of its major health-promoting compounds include linalool, quercetin, anethole, shikimic acid, gallic acid, and limonene. It has antiviral, antifungal, and antibacterial properties.
Here's a hot mulled cider recipe by Ina Garten. See if the addition of star anise in the mulling spices makes that unique difference that you're maybe looking for a mulled cider.
Allspice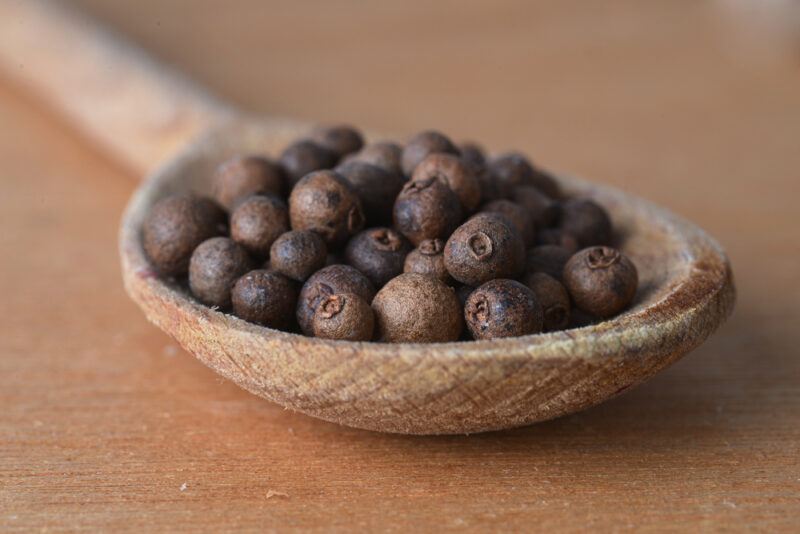 Allspice has a cinnamon-y, nutmeg-y, and cloves-y taste – hence the name allspice. It's a warming spice that also has a peppery bite. The whole allspice looks like an extra-large peppercorn. And just like with other spices, it's better kept whole in the pantry than in their ground form.
Allspice is an excellent source of manganese, calcium, vitamin B5, iron, copper, gallic acid, quercetin, and ericifolin. It can help in reducing inflammation, treating nausea, preventing infection, relieving pain, easing menopause symptoms, and slowing the growth of cancer cells.
See how allspice adds another layer of flavor in this mulled apple cider recipe. If you have a good bourbon in the house then simply add a splash and it would be perfect!
Black peppercorns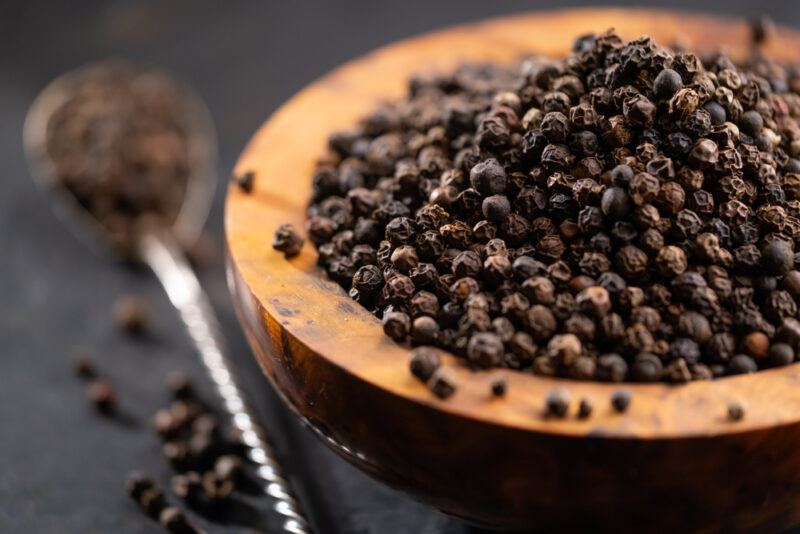 Black peppercorns have an earthy, woody, piney, and sharp flavor. Its pungent taste can be both biting and hot. Black peppercorns are the most common variety but there are also green, white, red, and pink peppercorns.
Black peppercorns contain antioxidants, flavonoids, essential oil, and other phenolic compounds which are beneficial to health. It helps protect cells and boost digestive health. It also lowers the risk of chronic diseases like atherosclerosis, neurological conditions, and cardiovascular disease.
The black peppercorns' subtle burn did bring a unique layer of flavor to this spiked hot cider recipe. A tablespoon may seem a lot but try it first and then simply adjust the next time if you think that it's too much for your taste.
Cloves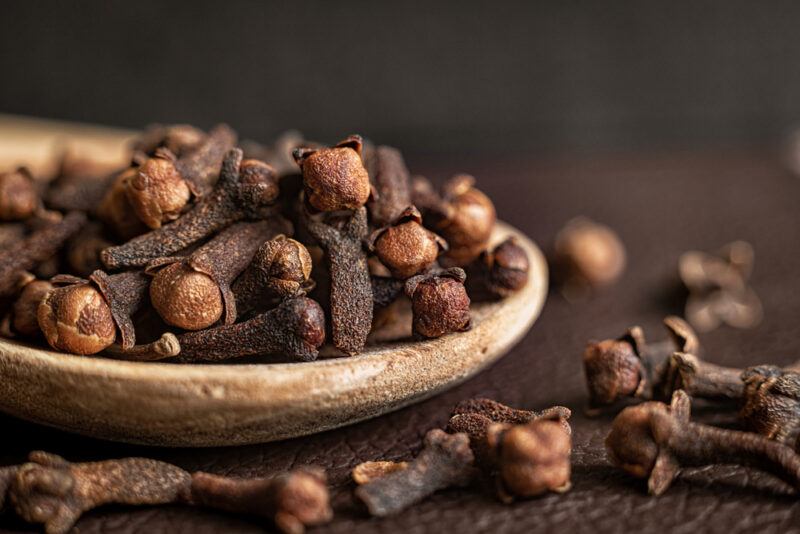 Cloves have a warm, sweet, and woody taste with a slight note of bitterness and astringency. It is intensely aromatic and pairs well with other slightly sweet spices like cinnamon, allspice, and nutmeg.
Cloves contain manganese, vitamin K, vitamin C, calcium, magnesium, vitamin E, and fiber. It is high in antioxidants and also has anti-inflammatory, antibacterial, and analgesic effects. It may improve liver health, regulate blood sugar, promote bone health, and reduce stomach ulcers.
Perfect for the holiday season or any gathering, this mulled cider recipe will surely be a hit! Have fun decorating that lemon with cloves. Seriously, this one not only tastes but looks very festive as well.
Nutmeg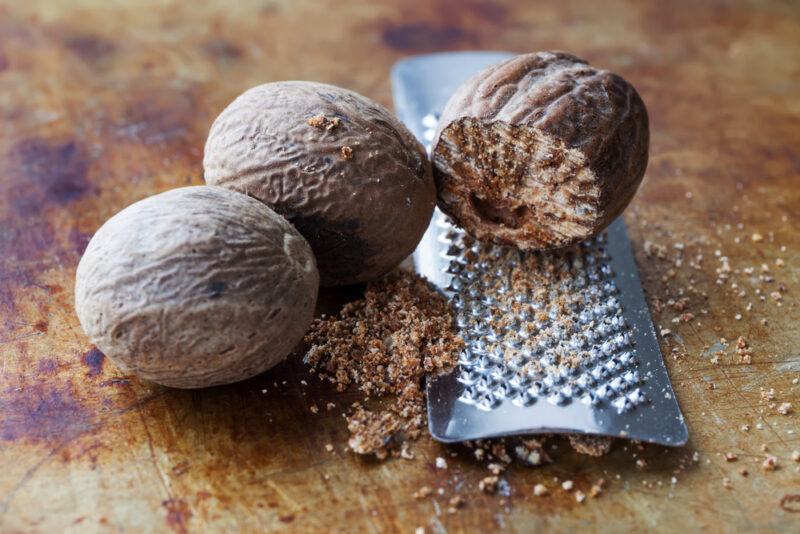 Nutmeg has a warm and nutty flavor with a pungent and vaguely sweet aftertaste. When stored whole in an air-tight container away from heat, light, and moisture, it can stay fresh indefinitely. It's best to freshly grate nutmeg only when needed.
Nutmeg contains fiber, manganese, magnesium, copper, phosphorus, zinc, iron, and vitamins A, C, and E. It's also rich in antioxidants that can protect against serious conditions like heart disease, liver disease, and cancer. It also contains antibacterial properties.
See how the addition of pineapple juice and cranberries affects the taste of this mulled cider recipe. The mulling spices for this one include nutmeg and fresh ginger alongside the more common mulling spices that you're maybe more familiar with.
Coriander seeds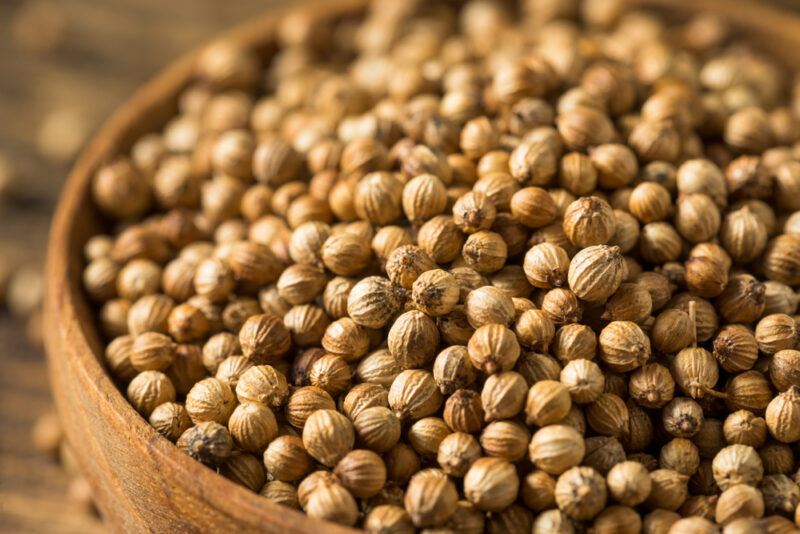 Coriander seeds have a citrusy, light, and sweet taste with hints of floral-like cardamom. It can tend to have a roasted and nutty aroma when grounded. For mulled cider, see which of its flavor works best for your taste – grounded or whole.
Coriander contains beta carotene, folic acid, and vitamins A and C. It's rich in immune-boosting antioxidants. It may benefit heart health and brain health, help lower blood sugar, promote digestion, fight infection, and protect the skin.
You'll probably be interested in trying this mulled apple cider recipe. Not only does the mulling spices contains coriander, maca, and turmeric – the recipe also used fresh apples instead of cider! See if you'll approve of the color alone, and of course see if flavor-wise, the spice combo is up to your liking.
Ginger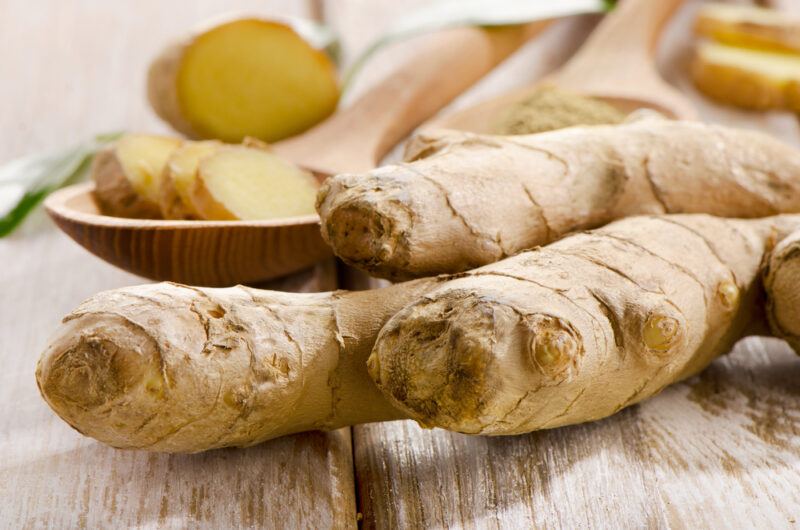 Ginger has a slightly peppery and sweet taste with a pungent and spicy aroma. It tends to mellow down with cooking. In its ground form, it has a warm bite with a hint of sweetness, but definitely not as strongly flavored as when it's fresh.
Ginger contains gingerol, shogaols, zingiberene, and zingerone. It also has a small amount of iron and vitamin C. Ginger helps in relieving nausea, managing blood sugar levels, reducing pain, and decreasing menstrual bleeding.
The mulling spices for this mulled cider recipe are quite simple. It has cinnamon sticks, cloves, orange, and fresh ginger. The thing though, is that it simply works. Try it. The recipe makes about 8 cups, so simply halves the quantities of the ingredients to make a smaller batch.