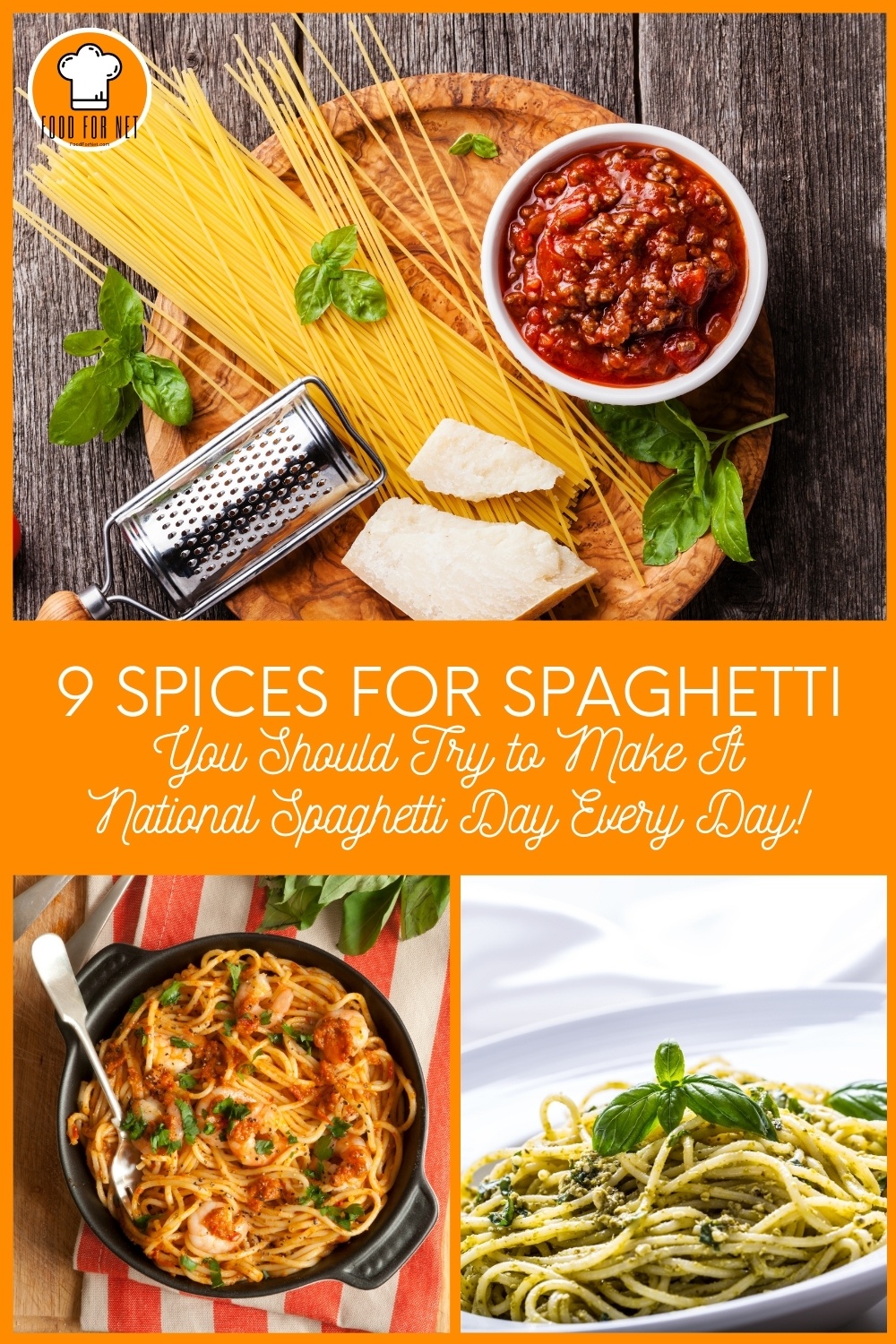 The 'spaghetti in tomato sauce' may have not appeared until 1844 but thanks to the Italians still, because today we're enjoying both the classic and different spaghetti sauce seasoning variations. Ever have days when all you want is a hefty serving of good old spaghetti? Well, lucky us, because gone are the days when this meal was reserved for Italian nobles only, today, with a simple whip of a pan, tomatoes, and spices for spaghetti – you're literally minutes away from enjoying one!
Every now and then you'll hear people bragging about their own perfect spaghetti recipe with 'secret ingredients' even. And if you're thinking you can't even cook the classics, well then, brace yourself because you're about to make one. We gathered here a list of spices for spaghetti that you can try yourself along with really simple recipes to get you starting.
You can even come up with your very own sauce recipe by trying and tweaking the flavor combo of these spices for spaghetti. Just keep in mind that you can make the simplest or the most complicated sauce but one of the keys to nailing this dish is knowing the right spices for spaghetti to use. Check our list now, start restocking your pantry, plan your next spaghetti dish, and make it National Spaghetti Day every day!
Spices for Spaghetti
Chili Pepper Flakes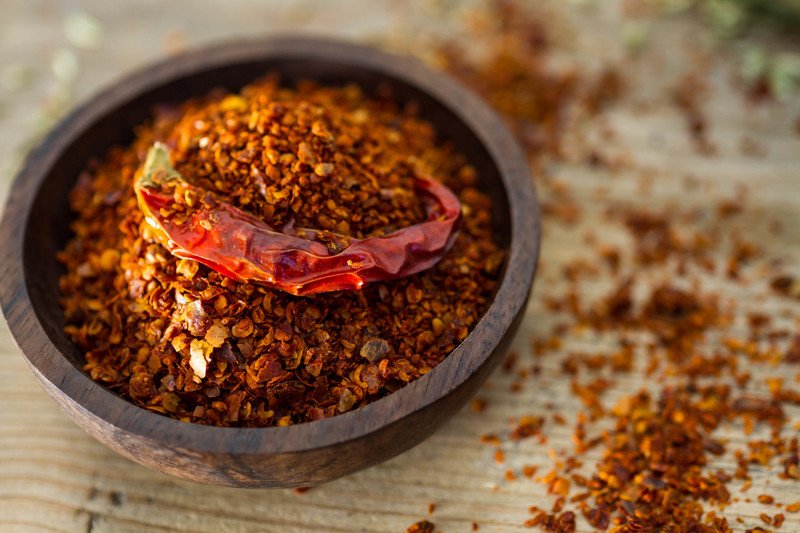 Let's start you off with a very simple spaghetti recipe here flavored with garlic and chili pepper flakes, Spicy Spaghetti with Garlic and Olive Oil. It's a version of the Naples classic spaghetti Aglio e olio, this one has breadcrumbs and flat-leaf parsley. As always, you can adjust how much chili pepper flakes to add.
The simplicity of this pasta recipe really works, no wonder it's one of the beloved Italian classics. Garlic pairs perfectly with chili peppers' slightly sharp, spicy, earthy, and somewhat sweet flavor.
Chili pepper flakes are dried and crushed red chili peppers – mostly cayenne-type peppers but commercial producers use a variety of other peppers as well. It's rich in antioxidants and may also help lower blood pressure, aids in digestion, relieve pain, and boost metabolism.
Black Pepper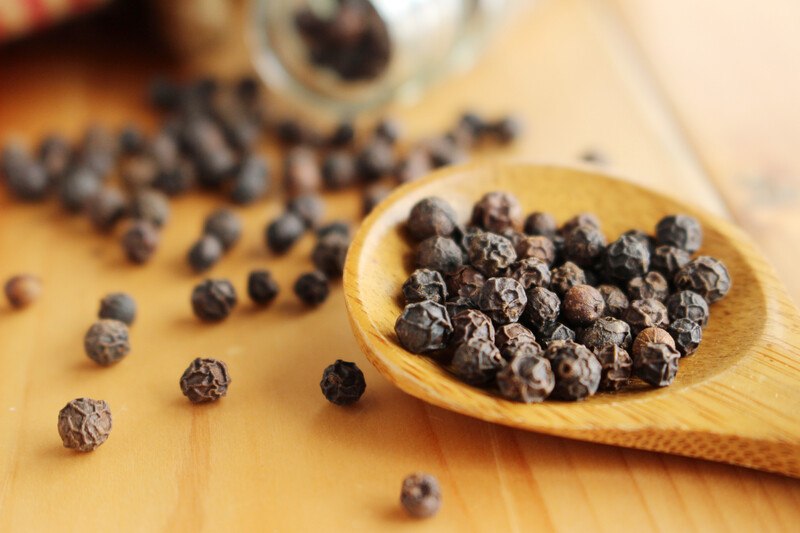 Here's another super simple and super easy spaghetti recipe, Cacio e Pepe which literally translates to 'cheese and pepper.' With only 5 ingredients (perhaps even just 4, some argue that the classic recipe doesn't have parmesan, only Pecorino Romano cheese – but hey, to each his own, right?).
This simple dish is a must-try. You need to find out for yourself how black pepper's citrusy and woody flavor with notes of floral compliments the richness of the cheese. It couldn't get any simpler, it cooks in literally minutes! A quick tip though, I prefer using the tongs to transfer the spaghetti straight to the pan rather than straining it.
Black pepper is from the dried drupe of the pepper plant. After drying the pepper's skin around the seed shrinks and darkens and now looks more like the black pepper we're familiar with. Aside from its antioxidants, it also has anti-inflammatory properties.
Garlic Powder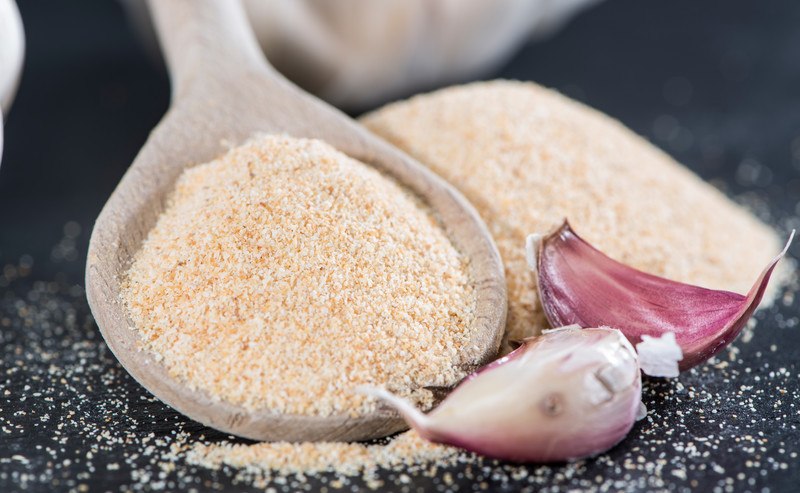 While we're talking simple and quick recipes, why don't we use garlic powder, shall we? This recipe, Spaghetti with Garlic Butter and Cheese, makes it even simpler by using garlic powder – saves you time peeling and mincing garlic.
The garlic's pungent somewhat sweet flavor really stands out, and of course, the aroma! This recipe can easily become your go-to recipe for really busy nights or for impromptu dinner with friends or family. Just remember to work quickly with your pasta, don't let it sit in a colander for long or it will clump together. And use hot pasta water when tossing everything together to achieve a nice consistency.
Garlic powder is the powdered form of dehydrated garlic. It's highly nutritious and rich in antioxidants and compounds that help in reducing blood pressure, improving cholesterol levels, and combatting sickness like common colds.
Paprika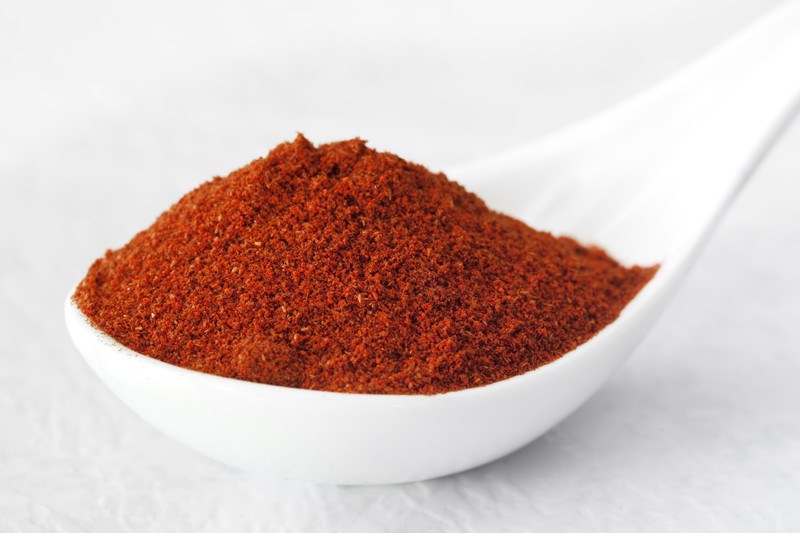 Now it's time for that red sauced spaghetti! And with some awesome bacon flavor, here's Super Smoky Bacon & Tomato Spaghetti. Don't fret because this recipe is still simple and easy like our first three, this time though, we have meat flavor coupled with the smoky paprika.
Paprika's mild, sweet, and somewhat spicy taste pairs well with the flavorful bacon and sweet tomatoes. Depending on the types of pepper used, paprika's spiciness varies, so you may want to ease on paprika when using it the first time. Taste your sauce first and simply add more after seeing for yourself how its spiciness level is.
Paprika is made from the dried and ground fruits of the sweeter varieties of the Capsicum annuum plant. These fruits are generally milder and have thinner flesh. It's rich in antioxidants, vitamin E, and antibacterial properties that aid in rapid wound healing.
Bay Leaves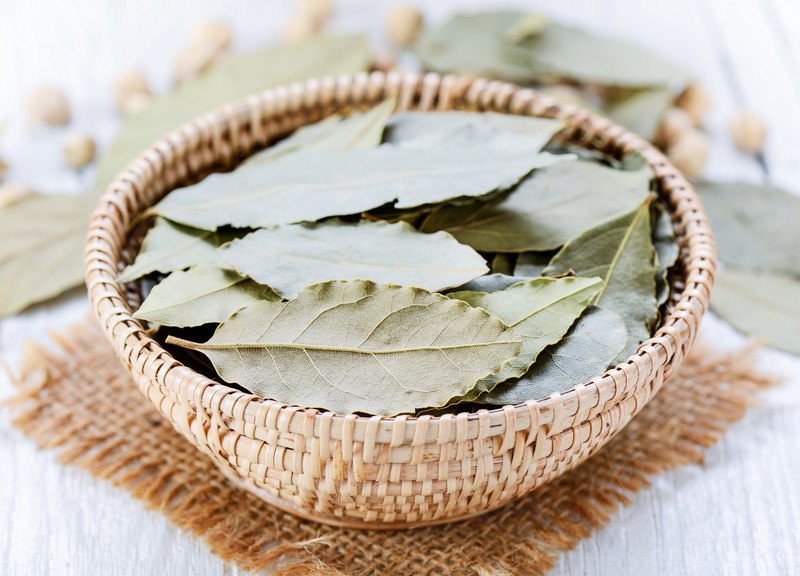 Another tomato-based sauce recipe is this dish Spaghetti Italian. It used both tomato sauce and diced tomatoes. Its simple spaghetti sauce seasoning includes a couple of bay leaves which may seem not a lot but surely adds to the sauce' flavor.
Bay leaf's slightly floral and herbal characteristics help in blending perfectly the sausage's strong flavors with the tomatoes. Try using fresh tomatoes if you can, you'll get a different texture but it's a whole different vibe, I tell you. You can now easily source fresh tomatoes online so if you have the time, feel free to try making it from scratch.
Bay leaves are the dried leaves of a tree belonging to the family Lauraceae. It's oftentimes called laurel leaf as well. It's rich in Vitamin A and C, calcium, magnesium, potassium, and iron. It's also been proven that it is helpful in treating migraines and in breaking down proteins to calm indigestion.
Cumin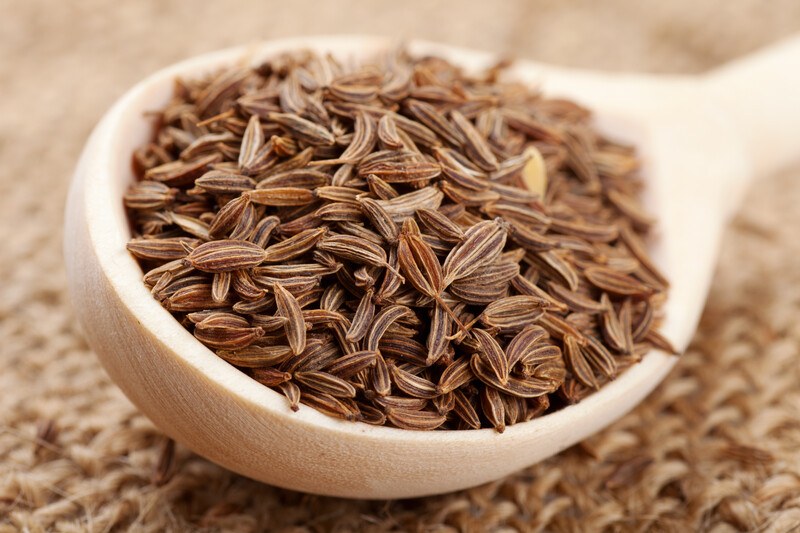 See if this Best Ever Spaghetti Sauce is truly the best spaghetti sauce ever. It's easy to make and I have to say it's really packed with flavors. Cumin and dried oregano pairs really well in flavoring up this red sauce. And it doesn't hurt that it cooks in 40 minutes, so it's literally dinner in a flash.
Cumin's distinct aroma and earthy flavor really add to the homey feel of this red sauce. And the longer you let it simmer together, the more flavorful it gets. So if you have extra time, let it simmer beautifully for a good 30 minutes or so stirring occasionally.
Cumin is the dried seed of an aromatic plant that belongs to the family of Apiaceae. It actually resembles caraway seeds but cumin is noticeably larger and lighter in color. It's also hotter to the taste. Cumin helps in controlling blood sugar and fighting bacteria and parasites. It's also rich in antioxidants and anti-cancer properties.
Onion Powder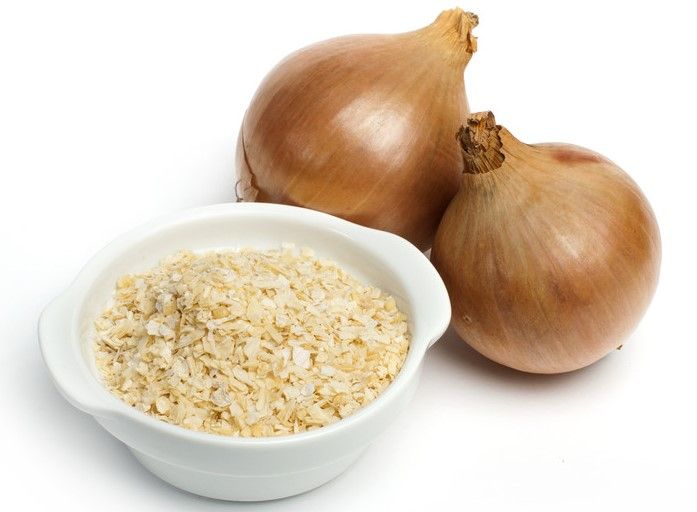 To make your life even simpler, use onion powder. This dish called The Easiest Spaghetti Sauce does. Why makes life complicated when you can simplify it? Using onion powder saves you time peeling and mincing onions. That's one step short and you also get to ditch the 'crying' part especially when you're a newbie in cooking. Because, onions, right?
Although onion powder is less pungent than the fresh ones, it still does the trick of adding flavor to your dish. It's somewhat sweet, with a hint of sulfur and garlic flavor to it. And of course, onion powder pairs well with most spices especially garlic.
Onion powder is the ground form of dehydrated onion. It's a good source of minerals and also helps in the prevention of heart problems, osteoporosis, and constipation. Keep in mind that this spice is prone to caking when stored in a warmer environment. Others would suggest keeping it in the fridge or freezer to avoid caking but adding a piece of soda cracker or a few grains of rice works, too.
Cayenne Powder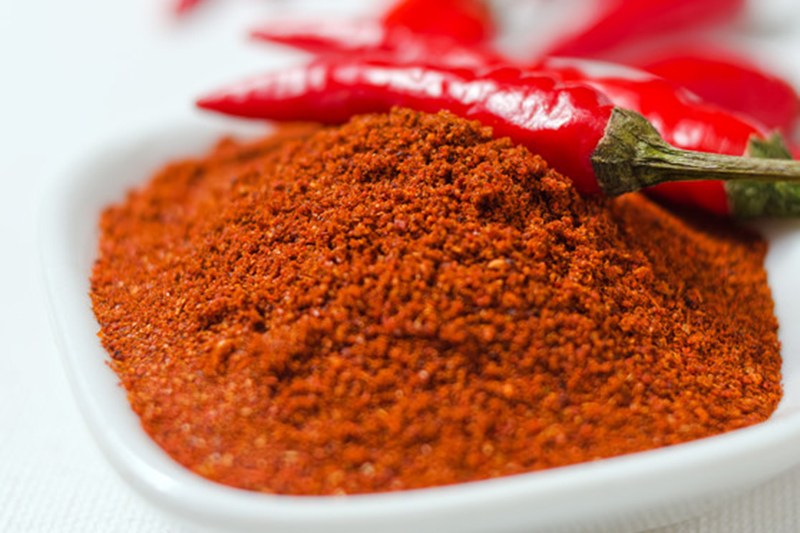 Looking for something spicy? No problem. Here's Sunny's Spicy Spaghetti with Mega Meatballs. As always, you can adjust cayenne pepper according to your taste. I love spicy food so I use more than what the recipe called for.
Cayenne pepper is not just spicy or hot, it does have an earthy, pungent taste that really adds flavor to your dish. In this particular recipe, it blends wonderfully with the sweetness and acidity of the tomatoes. Again, it's a taste preference thing so don't hesitate to adjust cayenne pepper according to your liking – especially when you're not into spicy food.
Cayenne powder is the ground form of dried cayenne peppers. And although the cayenne powder that is commonly available in the market is a blend of different types of peppers, it's still dominantly made from cayenne pepper. It's rich in antioxidants and beta carotene. Cayenne also helps in controlling hunger and boosting metabolism which contributes to weight loss.
Cloves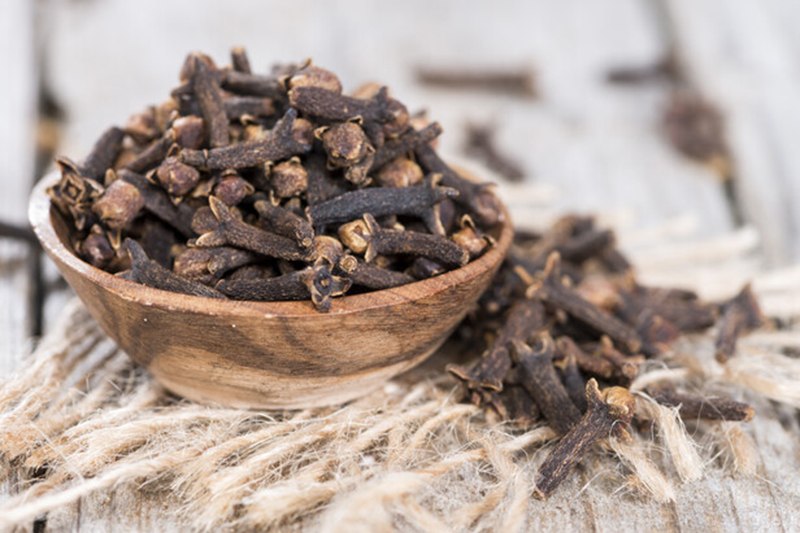 Apparently, this Spaghetti Sauce is 'the best' and 458 people agree. I'd say, it's definitely one of the top recipes out there – it's meaty, flavorful, rich in color, smells amazing (thanks to cloves), and it's simple to make! Sure, it'll take hours to cook but it's really worth your time, and besides remember that the longer these spaghetti sauces simmer the better. Make the most of your time and cook a big batch, you can then simply freeze half of it for future cravings.
The cloves' pungent somewhat sweet and bitter taste compliments this tomato-based spaghetti sauce. Its aroma provided a lot of warmth to the dish. Its combination with dried oregano and red pepper flakes really sealed the deal for this spaghetti sauce.
Cloves are the flower buds of trees belonging to the Myrtle family. These trees are native to Moluccas Islands in Indonesia. Cloves are rich in antioxidants and antibacterial properties. It also contains fiber, vitamins, and minerals.