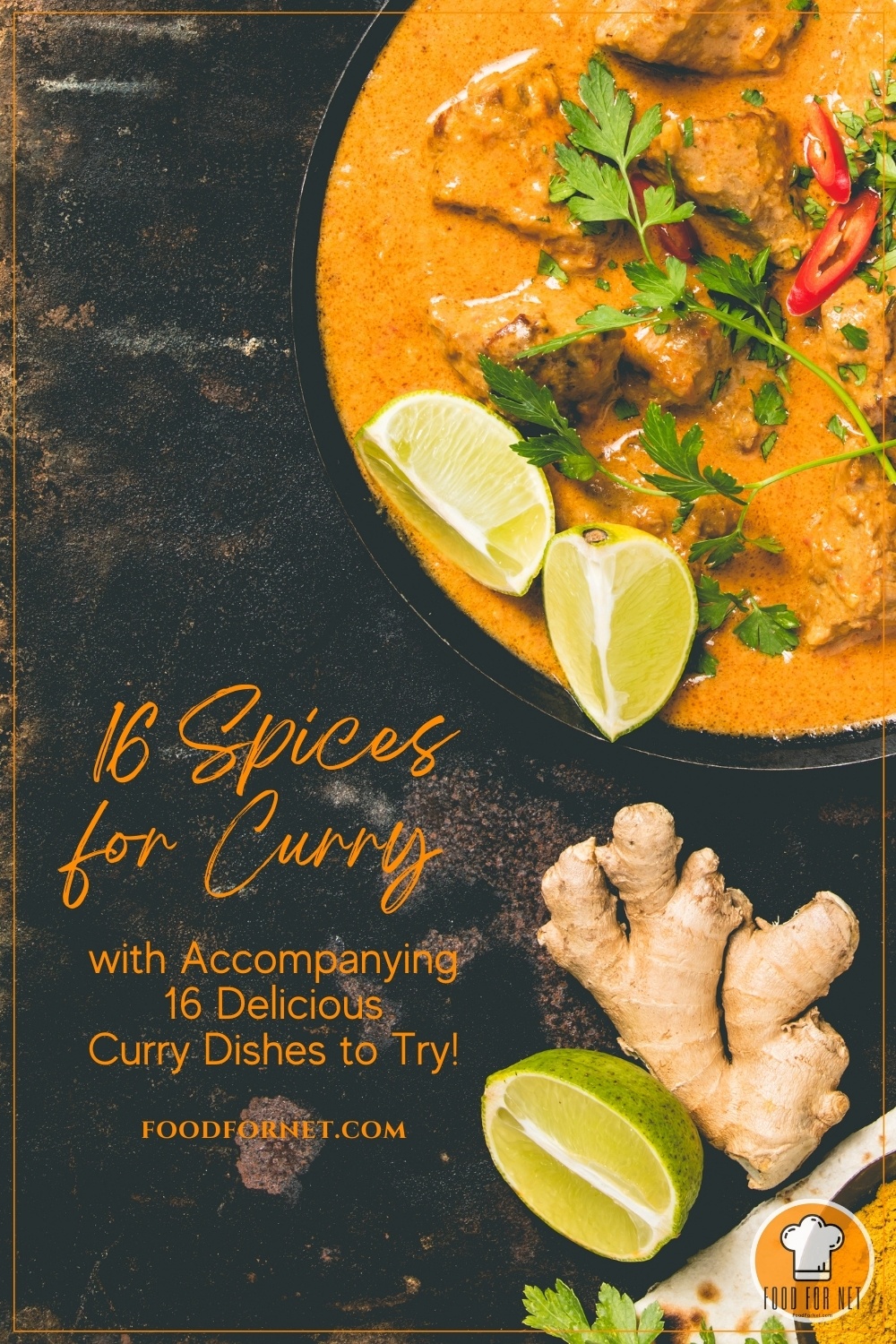 You probably already have a recipe or two of a good curry dish that you either love to make for yourself or show off to your friends. Not surprising though, because curry – in this case, we're referring to a saucy dish flavored with curry powder (a concoction of whole spices that are grounded), is absolutely amazing! If you haven't got one yet, then you'll likely will after this. These spices for curry listed below will surely help you make an authentic and delicious curry at home!
Although there are a lot of dishes that simply made use of the readily available curry powder to add Indian flavor to food, you'll need a bit more than that to make an actual legit curry dish. It'll take different spices in varying measurements which are then ground into powder to create a homemade curry mix to use in a curry dish. Of course, there are a lot of curry dish varieties that use different spice combos – and that is actually where the fun part starts, exploring and trying which curry powder concoction tastes the best!
The curry powder spice blend that we know is actually concocted during the British rule of India. And although the name 'curry' doesn't exist in Indian languages, it might have been from the word 'kari' which is a dish with a gravy sauce. Eventually, the term curry became a word in the Indian subcontinent with a similar meaning to the word stew.
Curries are actually not unique to India, it is also common in Thailand, China, Malaysia, Japan, and South Africa. Expectedly, there is a vast variety of curries. In India alone, curries are made differently depending on the region. For instance, fish curry from Kerala is very distinct from fish curry from Goa. Having said that, curry is not the only popular dish from India, I can guarantee you that their cuisine is absolutely as rich as its culture!
Among the most popular Indian curries are chicken curry, fish curry, egg curry, lamb curry, and vegetable curry. And again, expect regional variation depending on where the recipe came from. Curries are quite adaptable so even you can make your own version by simply tweaking it with some unique spices for curry, or even substituting some ingredients. It's best of course to try a particular recipe first so you'd know how it should taste and then work from there to adjust to your liking. For instance, some people like their curries hot, so perhaps more chilis?
We have here a list of 16 spices for curry, these are the ones that you will normally find in most curry powder blends. Sometimes a spice combo of six or eight different spices is enough but it's normal to find a spice mix recipe that requires way more than that. Again, it'll boil down to exploring and experimenting to find the best blend of spices for curry out there.
Before you get down to the business of making your own curry powder mix, check your pantry for spices! See which among the ones we have in our list are you missing and then simply buy them fresh online if you don't have the time to spare shopping. The list also included delicious recipe suggestions that you can check out and try. Let us know which one interests you the best.
Spices for Curry (With Pictures!)
Bay leaves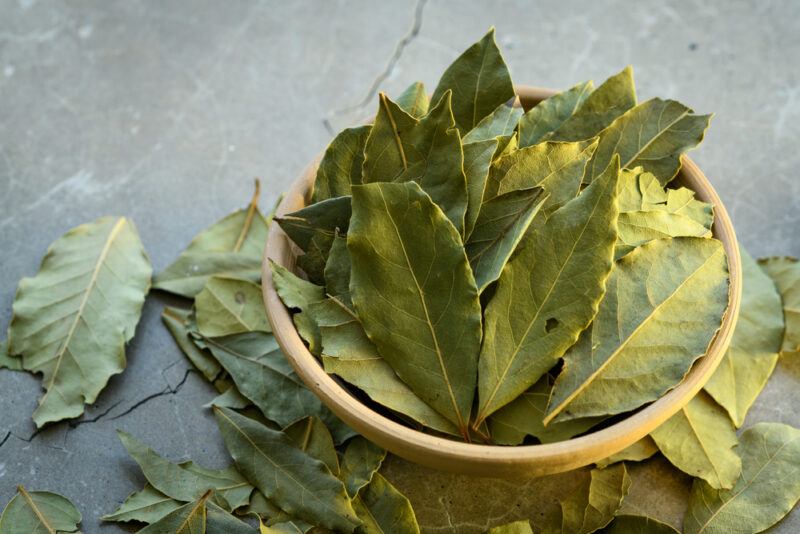 Bay leaves have a sharp and bitter taste with an amazing aroma that is both herbal and floral. It's a good source of vitamins A and C, potassium, iron, calcium, and magnesium. Bay leaves have been found, too, to have antibacterial properties.
Usher in the cold weather with a heap serving of succulent Indian lamb curry. The spice combo is designed to flavor every grain of the meat, so rest assured that there's a flavor explosion in every single bite. Best served on top of steaming rice!
Cardamom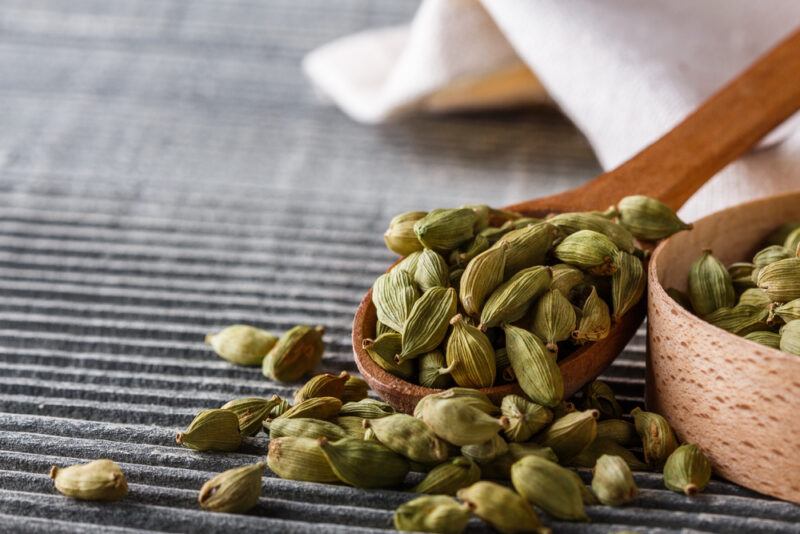 Cardamom has a fruity, piney, and menthol-like flavor. It's a good source of potassium, magnesium, and calcium. It also has antioxidant and diuretic properties. Its anti-inflammatory effects may also help protect against chronic diseases.
The blend of different spices really renders this Indian curry irresistibly aromatic. It's simple and quick to make so expect dinner in a matter of minutes! Best served with steaming rice or naan flatbread. Left-overs still taste great, simply refrigerate and heat up when needed – that is of course if there's going to be leftovers!
Cayenne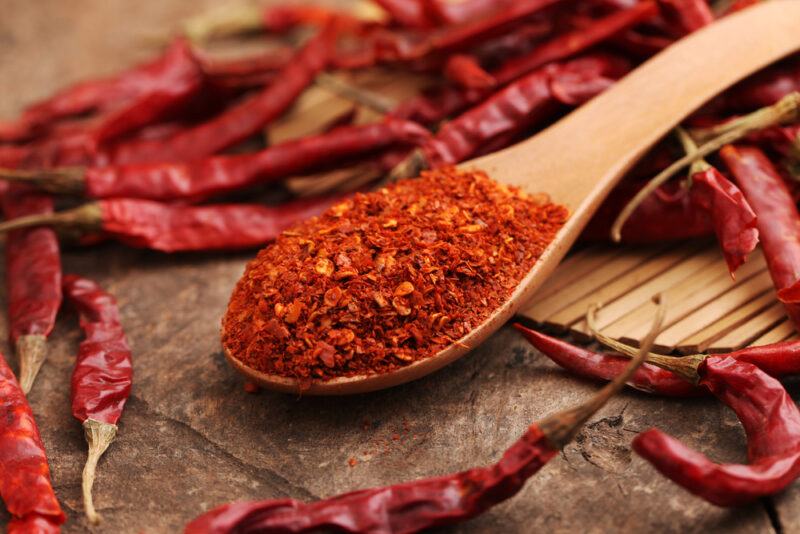 Cayenne has an earthy and spicy taste, perfect for adding heat to sauces. It contains antioxidants like vitamins C and E, choline, beta carotene, lutein, zeaxanthin, and cryptoxanthin. Its capsaicin content, which gives it its hot taste, also benefits the body.
See if this Kerala-style fish curry will appeal to your taste, it's actually the milder version with just the slightest of heat. Of course, adjust accordingly if you're good with spicy foods. Kerala is an Indian state located on the South coast where this dish is usually served with jasmine rice and green beans.
Chili powder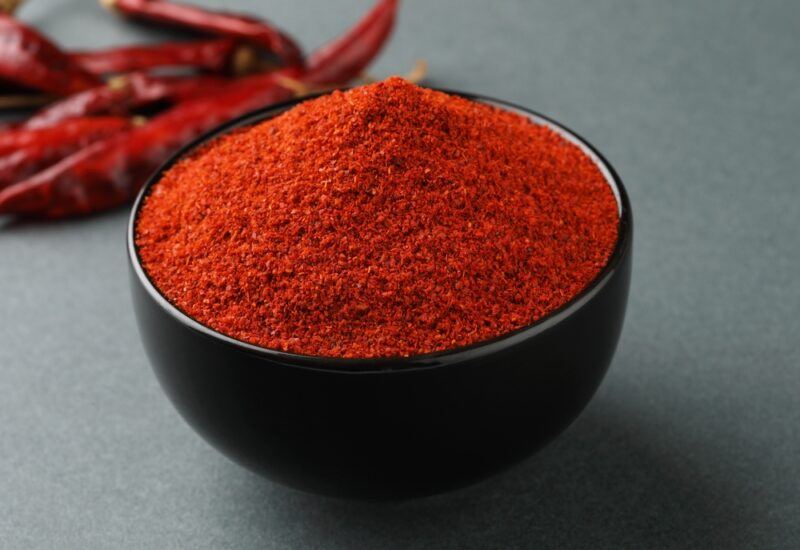 Chili powder compared to cayenne, has a mild to moderate spiciness – it's largely dependent on how much cayenne pepper is in the blend. Aside from vitamin C, it also contains several minerals as most chili powder is a mix of other herbs and spices.
Try this famous Goan Fish Curry, it's a dish that originated in Goa, a state in western India known for its excellent seafood, sun, surf, and sand! The recipe is quite spicy though, the right amount of heat if you ask me, but then again make the necessary adjustments if you're not into spicy food.
Cinnamon

Cinnamon has a sweet, woody flavor with hints of citrusy and spicy notes. It contains large amounts of polyphenol antioxidants that have anti-inflammatory effects. It can help lower blood sugar levels and reduce the risk of heart disease.
Apparently, this recipe has been passed down from some 60 odd years ago, which alone seems to vouch for its inherent goodness. So, suffice to say, this one is a must-try. It's quite simple, like most curry dishes, so I say give it a go.
Cloves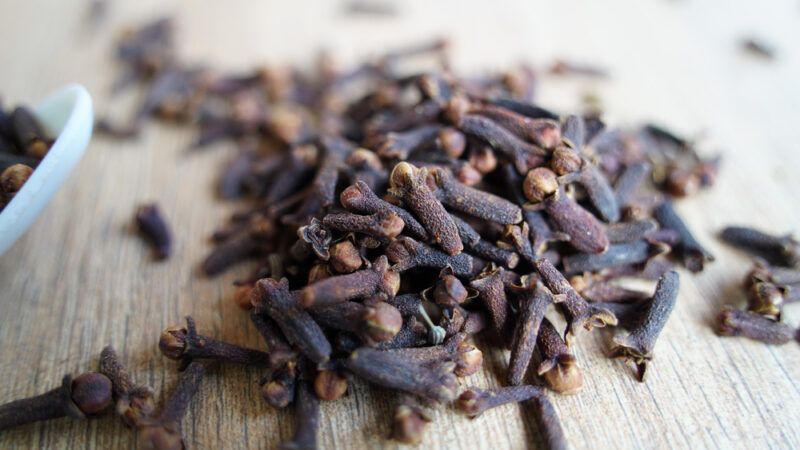 Cloves have an intense flavor and aroma. It tastes pungent and somewhat sweet and bitter. Cloves are a good source of fiber as well as manganese. It also contains vitamins K and C, and trace amounts of magnesium, calcium, and vitamin E.
Who's craving some Indian lamb curry? This one is even newbie-friendly, it's actually a great recipe to get started if you're new at making curries. If you can find Kashmiri chili powder then even better. Don't worry though, your regular chili powder will do just fine.
Coriander seeds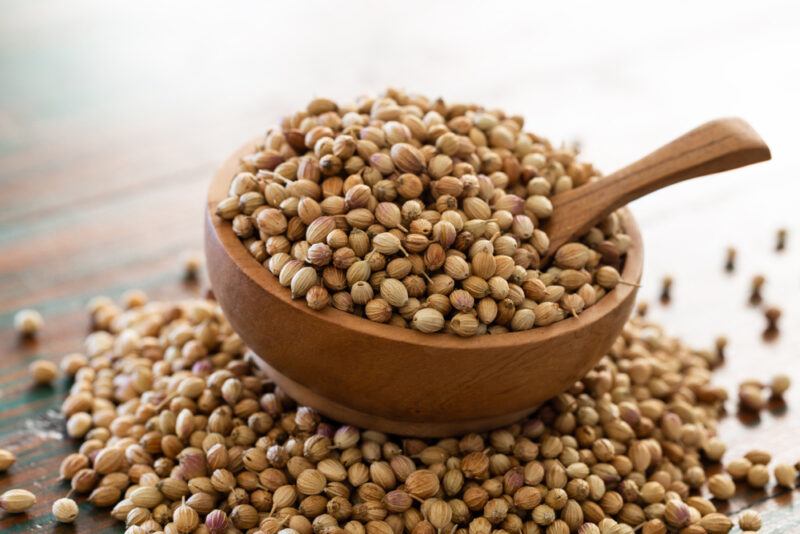 Coriander seeds have an earthy, sweet, and tart taste with a floral aroma. It contains copper, zinc, iron, and other essential minerals that boost heart health. Coriander seeds also help in boosting metabolism.
What's even more amazing about a chicken curry dish is the fact that it cooks fast! It won't take that long before you can enjoy it on top of steaming rice or with some flatbread like naan. This particular recipe calls for skinless chicken breast but of course, feel free to use legs!
Cumin

Cumin has a rich, earthy, warm, and citrusy taste. It's a good source of iron, magnesium, calcium, phosphorus, and vitamins A, B6, C, E, and K. Its health benefits range from improving one's digestion to boosting memory functions.
Here's a vegetarian curry that is absolutely delicious and simple at the same time. You'll be surprised at how you can pack so much flavor in a dish that took less than an hour to make. Not to mention that it's absolutely healthy of course!
Curry leaves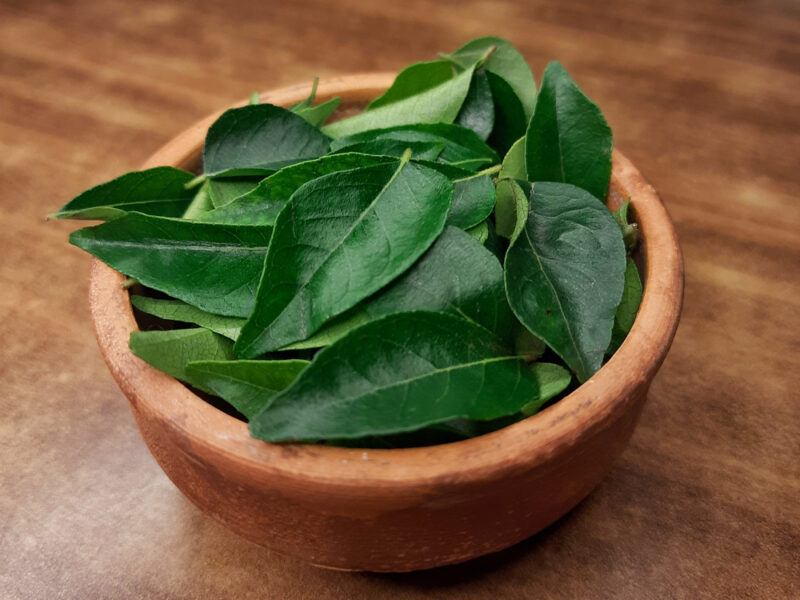 Curry leaves' taste is somewhere between kaffir lime and basil. It can also taste quite citrusy that resembles lemongrass and lemon rind. It's a good source of calcium, iron, and vitamins A, B, B2, and C.
Enjoy a warming South Indian beef curry dish that is super easy to make. The recipe calls for boneless beef short ribs, I say try it with bone-in! It'll make it even more flavorful. If cooking for kids, take note of the amount of chiles and cayenne in there.
Fennel seeds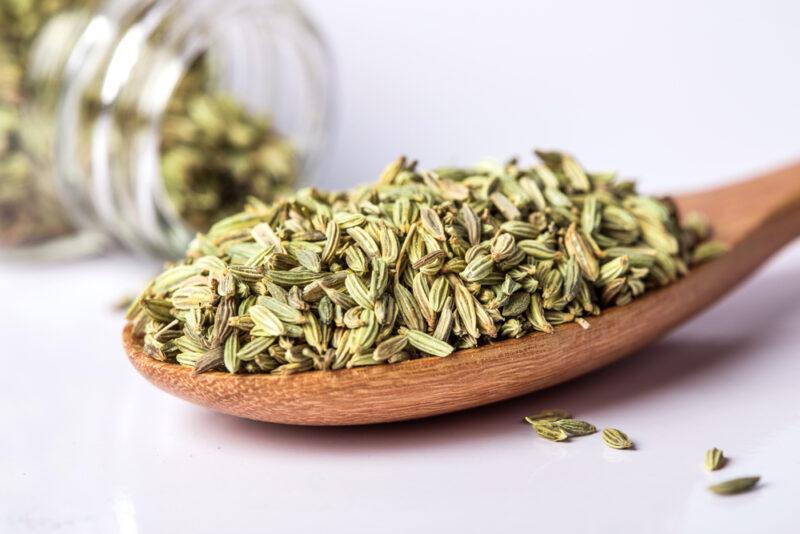 Fennel seeds have a slightly sweet and licorice-like taste. It has an aniseed flavor with a warm and sweet aroma. It contains vitamins C and A, potassium, manganese, zinc, iron, calcium, and fiber.
See if this Malaysian curry tofu will excite your palate. The spice combo is quite interesting. Add the fact that it's healthy, simple, and super quick to make. How can you say no to a savory, aromatic, vegan curry dish, right?
Fenugreek

Fenugreek has a tangy, sweet, and nutty taste with a flavor reminiscent of maple syrup and burnt sugar. It's rich in vitamins A, B6, and C, thiamin, folic acid, riboflavin, and niacin. It also contains minerals like potassium, copper, calcium, iron, selenium, zinc, manganese, and magnesium.
Here's another fish curry recipe, but this one is slow-cooked. Why? Well, for one, cooking fish in the slow cooker will definitely help in infusing the fish with the beautiful curry flavors. And besides, don't you just love cooking with minimal effort possible? Imagine what else you can do while your fish is cooking.
Garam masala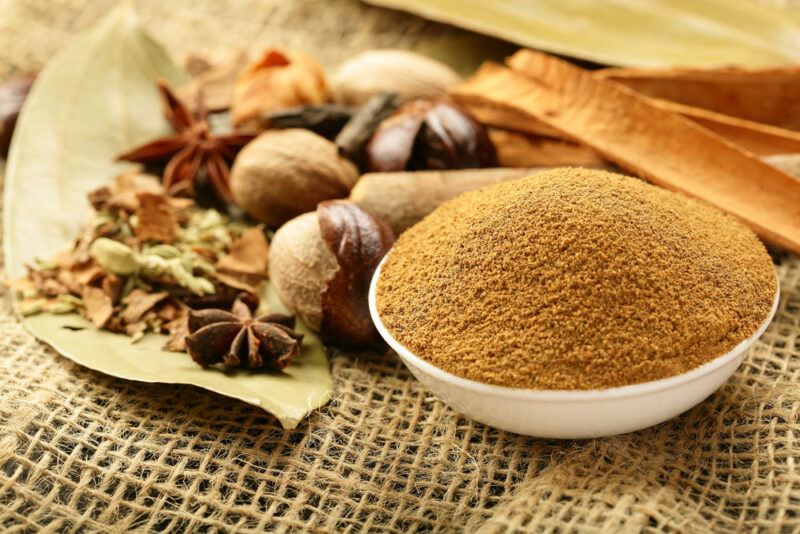 Garam masala is a blend of spice that generally has a pungent, sweet, and warm taste. You'll definitely get hints of cinnamon, peppercorns, and cloves. The spices used in garam masala are rich in phytonutrients that boost metabolism.
Enjoy the rich and aromatic sauce of this Indian Pork Curry. Sourcing for fresh coconut slices may not be easy for some but really, you should try it whenever you can. It does make a difference. You can also add coconut milk to make it even richer.
Mustard seeds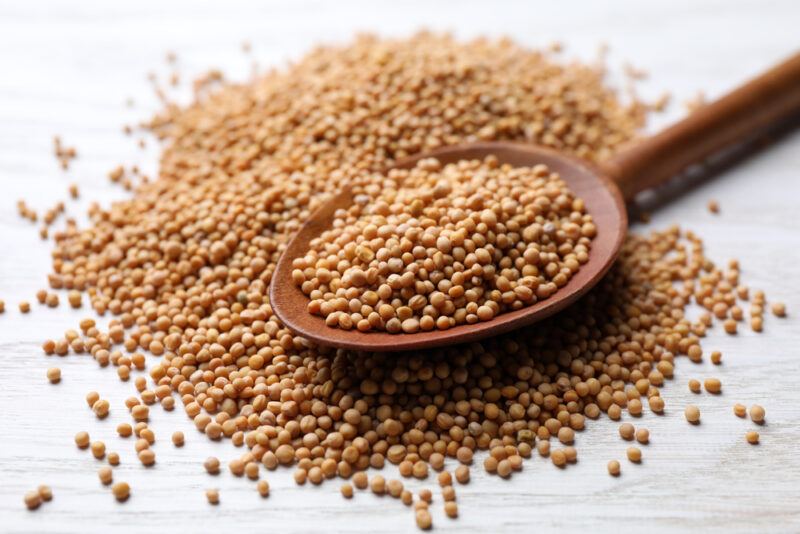 Mustard seeds, especially the yellow ones, are mellow tasting with hints of spiciness and sweetness. It's rich in calcium, manganese, iron, zinc, omega 3 fatty acids, protein, and dietary fiber.
This Southern Indian vegetable curry will be loved even by non-vegetarians. It's healthy and delish so what's not to like about it right? I know, you're maybe thinking a vegetarian or vegan dish this flavorful? Yep! It's all about the spice game, gone are the days when vegan dishes are associated with food that are bland and boring. This one for sure is one for the books!
Paprika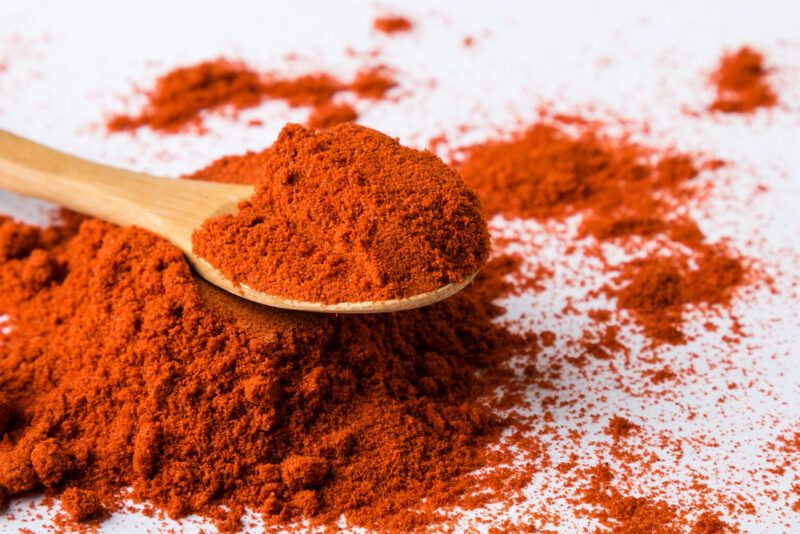 Paprika has a subtle earthiness that is coupled with a sweet and peppery taste. It's rich in iron and vitamin E which are important micronutrients that support healthy blood. Its antioxidant contents help reduce the risk of heart disease, improve immunity, and alleviate gas.
Have a taste of Sri Lankan chicken curry here and see how it differs from an Indian-flavored one. It would seem like it's a spicy curry but trust that the heat will mellow down with the addition of coconut milk. Don't substitute ingredients just yet, so that you can taste first exactly how it should taste like.
Star anise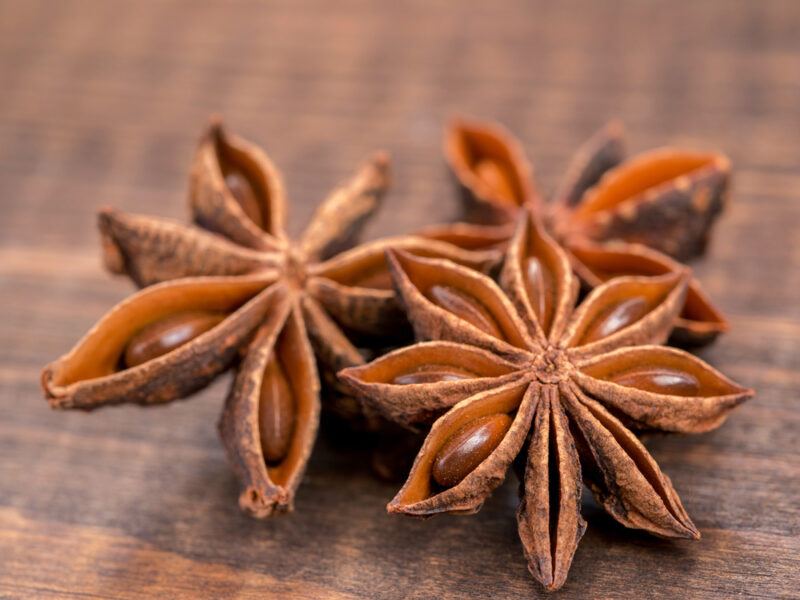 Star anise has a sweet and licorice-like taste that is quite similar to aniseed. It's a good source of antioxidants and vitamins A and C which are primarily responsible for fighting free radicals that cause early aging and diabetes.
Check out this slow cooker adaptation of an authentic Indian mutton curry dish. It's a great pick when you want something that you can simply set and forget until it's dinner time! No worries if you're not into mutton because you can simply substitute with other meat.
Turmeric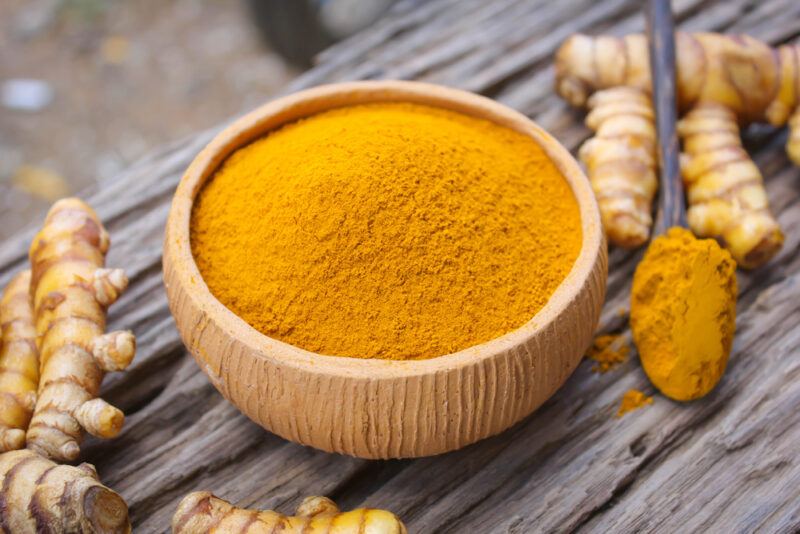 Turmeric has a bitter, earthy, woody, with a bit of peppery taste. It's known for its curcumin content which is a substance with anti-inflammatory and antioxidant properties. It is also rich in vitamins C and B6 and other antioxidants.
Here's an egg curry recipe if you're looking for a meatless curry dish. Equally delicious and flavorful but of course without the meat. It can't get any simpler than this one. You can enjoy it with a hearty serving of quinoa, rice, or flatbread.