Asian food has been making its way into American kitchens and we are so much better for it. This type of food often contains more complex flavors than we are used to, along with a reliance on a different combination of spices. When you don't have time to cook, these Asian slow cooker recipes get the best of both worlds with delicious flavors, but easy-to-make instructions.
Now, Asian cuisine is an extremely general category and there are countless individual styles, traditions and meals that this area encompasses. So, in this list, we attempt to cover a range of different options with these 10 unique Asian slow cooker recipes. They may not all appeal to you but don't be afraid to try something new.
All of the recipes listed were also developed specifically for this website. This means that I've personally tested each one and I share my experiences (and photographs) along with the recipe itself. For more ideas, check out our list of Asian sous vide recipes. Most of these were also developed for Food for Net and I've personally tested them.
Asian Slow Cooker Recipes
Dong Po Rou
Soy-Miso Glazed Beef Short Ribs
Slow Cooker Orange-Teriyaki Tofu
Slow Cooker Kare-Kare (Oxtail in Peanut Gravy)
Bak Kut Teh
Asian BBQ Meatballs
Slow Cooker Galbitang (Korean Beef Rib Soup)
Slow Cooker Hainanese Chicken
Slow Cooker Beef Rendang
Spicy Coco Milk Braised Beef Adobo
10. Dong Po Rou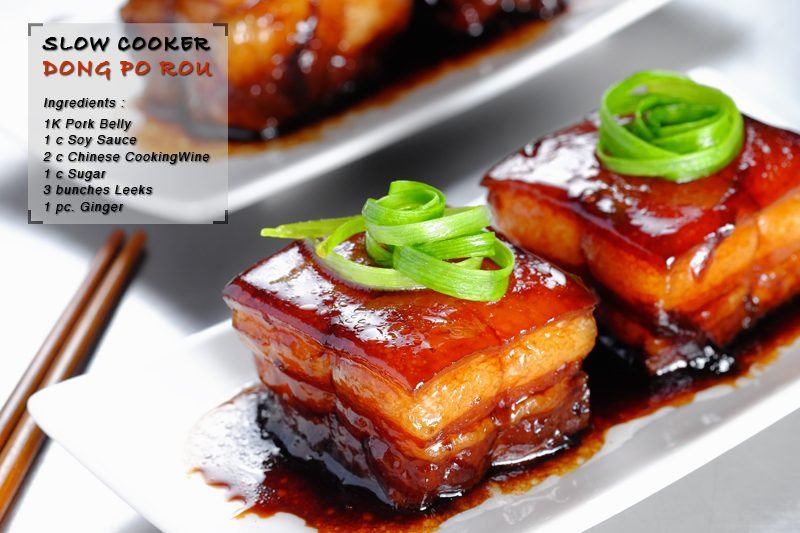 Dong Po Rou is a type of caramelized pork and it does involve some preparation work to get it exactly right. However, the nature of the meal is worth that effort and you end up with melt-in-your-mouth pork. At the same time, the steps aren't hard to follow, so you could make it even if you've never heard of the dish before now.
The pork is best served with rice, which acts as a nice contrast to the rich flavor of the meat and sauce. As the images suggest, this is also a great meal for special occasions because of how amazing it looks when served.
9. Soy-Miso Glazed Beef Short Ribs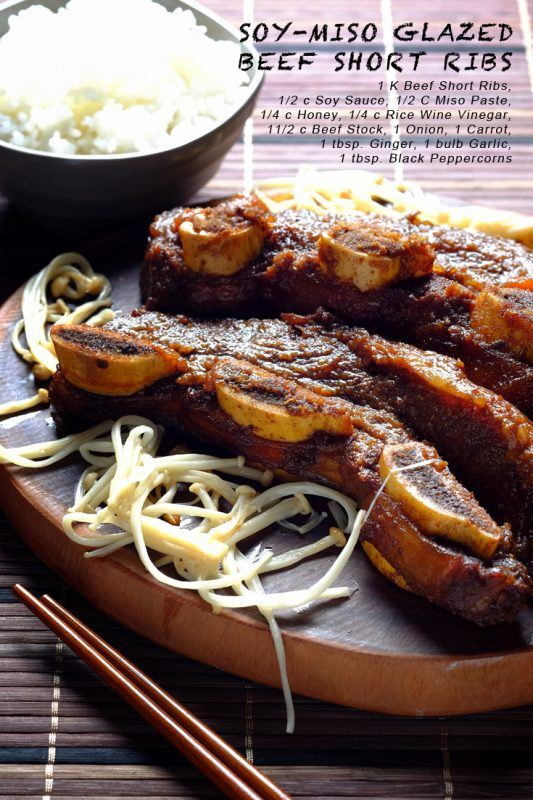 I love traditional short ribs but I'm pretty excited about these Soy-Miso Glazed Beef Short Ribs as well. As you can imagine, this recipe gets its flavors from Japanese cooking, while the ribs themselves still come out perfect.
This particular recipe might not suit every occasion but it is an interesting choice if you want something a little bit different. After all, it's easy to rely on the same types of flavoring time and time again for ribs. So, why not spice it up a little and try something outside the box?
8. Slow Cooker Orange-Teriyaki Tofu

Tofu is a common option on a meatless diet but it can also be tricky to get right. In fact, many people simply end up with bland meals or dishes that quickly get repetitive. This Orange-Teriyaki Tofu is a powerful way to spice up your tofu and make it that much more interesting.
As you can probably imagine, the flavors here are strongly reminiscent of an Asian dish. For that matter, the end result is attractive even if you don't particularly like tofu. With that in mind, this dish may work well if you're cooking for some people who eat meat and others who don't.
7. Slow Cooker Kare-Kare (Oxtail in Peanut Gravy)

Oxtail isn't the most popular type of meat out there, but this Slow Cooker Kare-Kare does rely on it. In theory, you could make a similar dish relying on pork hocks and I even added in beef short ribs to my version. But, it's still worth having the oxtail in there because this is what creates the rich broth and overall flavor.
The end result here is amazing and it looks particularly impressive on the plate. There are many different ways to serve it but I like adding in some greenery simply for the contrast of color.
6. Bak Kut Teh

In case you aren't familiar with it, Bak Kut Teh is a dish that makes use of pork ribs along with a rich broth. The dish itself is classic and it is common in many restaurants. While the idea may seem complicated, the dish can be made with relative ease if you're using a slow cooker.
In many ways, the biggest challenge is simply choosing the right cut of meat to begin with and the recipe provides information about exactly what you're looking for. After all, starting with the right ingredients is critical to getting a good dish at the end. Don't worry though, making perfect Bak Kut Teh doesn't have to be difficult.
5. Asian BBQ Meatballs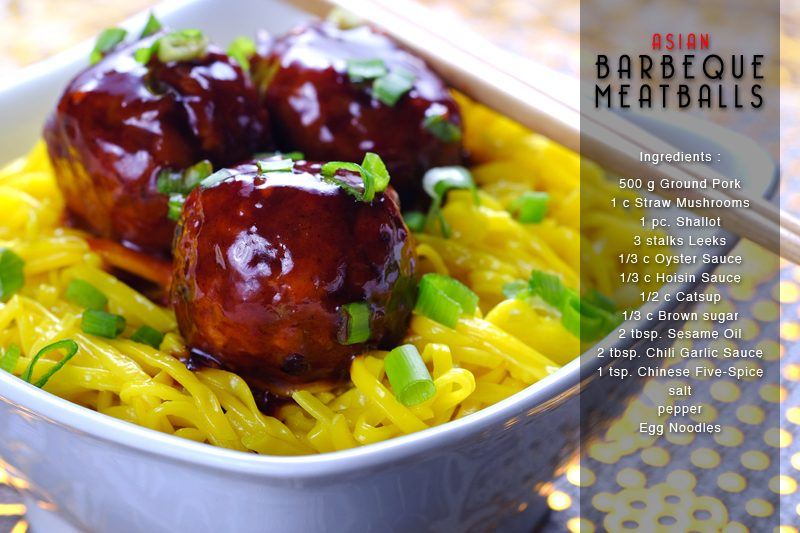 Meatballs are always a fan favorite, especially if you're cooking for kids or serving finger food at a party. But, they can also get boring, especially if you make them often. In contrast, these Asian BBQ Meatballs offer a completely different experience, with an unusual balance of flavors. As a result, they really stand out regardless of when or where you serve them.
4. Slow Cooker Galbitang (Korean Beef Rib Soup)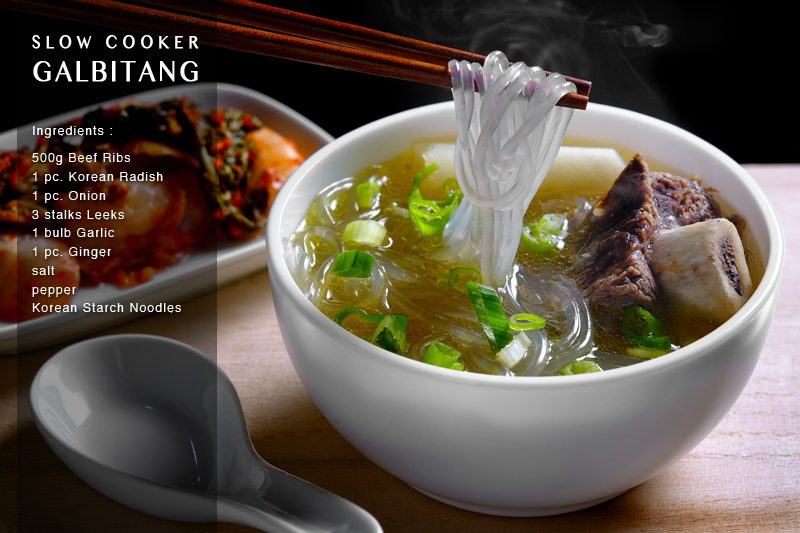 Galbitang is one Asian dish that just seems strange if you've never tried it before. But, don't let the unusual style put you off. In fact, the soup works really well because it is much lighter than most other soups. This makes it refreshing, either as an entrée or as a light meal.
Despite the visual appearance of the soup, it isn't that difficult to make. There are some steps that you can take to ensure it retains its clarity but you don't have to. Either way, the soup looks great and is a unique experience that you should try at least once.
3. Slow Cooker Hainanese Chicken

In many ways, this Slow Cooker Hainanese Chicken looks a little boring when compared to the bright colors and complex textures present in the rest of this list. But, appearances can be deceiving, which is certainly the case here.
In practice, the chicken actually makes use of an appealing combination of flavors, along with a dipping sauce that makes the whole meal that much more interesting. The recipe is also for a whole chicken, so it makes a great alternative to the traditional Sunday roast.
2. Slow Cooker Beef Rendang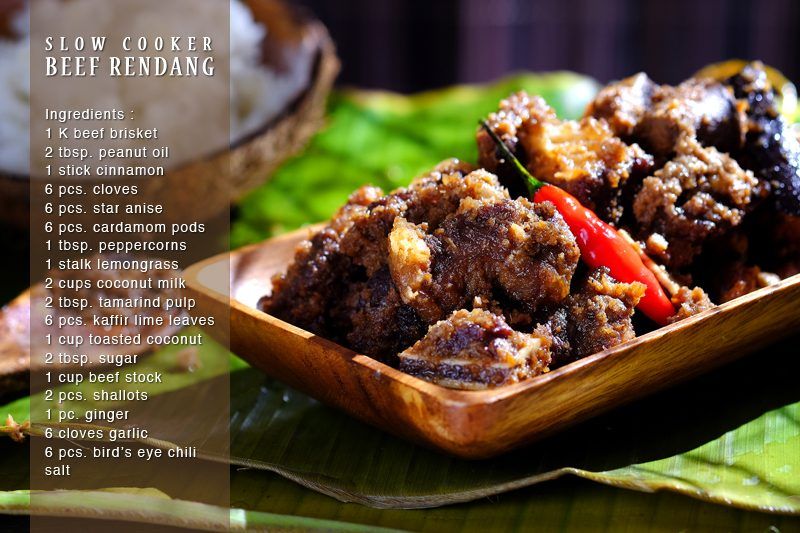 The most significant aspects of this Slow Cooker Beef Rendang are the flavor and aroma. These are the result of a range of different herbs and spices, which creates a complexity that you rarely find elsewhere. For that matter, it's impossible to accurately describe the flavor of the dish, so I'm not going to bother.
Instead, this is one recipe that you have to try for yourself to understand. Still, it's clear from the ingredients list alone that you end up with a complex set of flavors and these naturally complement the beef. This is so much better than regular shredded beef, which often ends up predictable and somewhat boring.
1. Spicy Coco Milk Braised Beef Adobo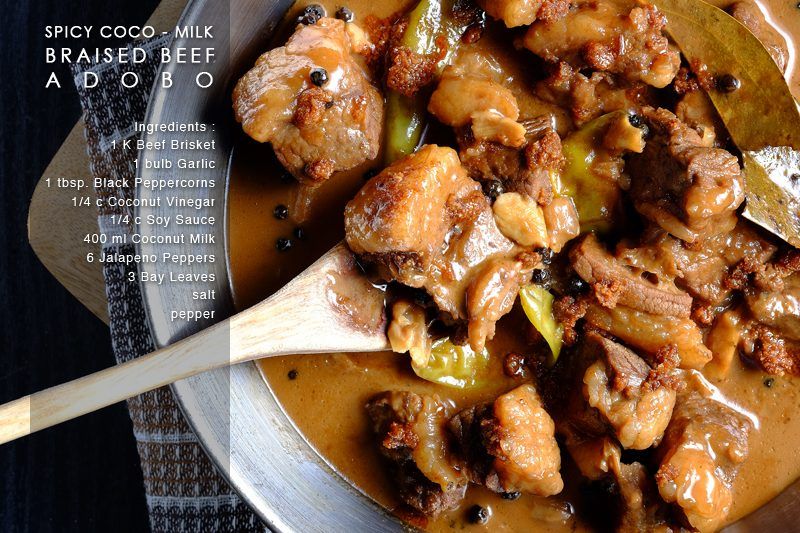 This Spicy Coco Milk Adobo is a rich and indulgent dish that always seems to work exceptionally well during the cooler months. The meal heavily relies on coconut milk, which strongly contributes to the richness and complements the beef nicely.
As with other adobo recipes, the dish is best served on rice, which provides a perfect contrast to the flavors. Besides that, the colors of the braised beef stand out against the rice, which is perfect if you are preparing this for guests.