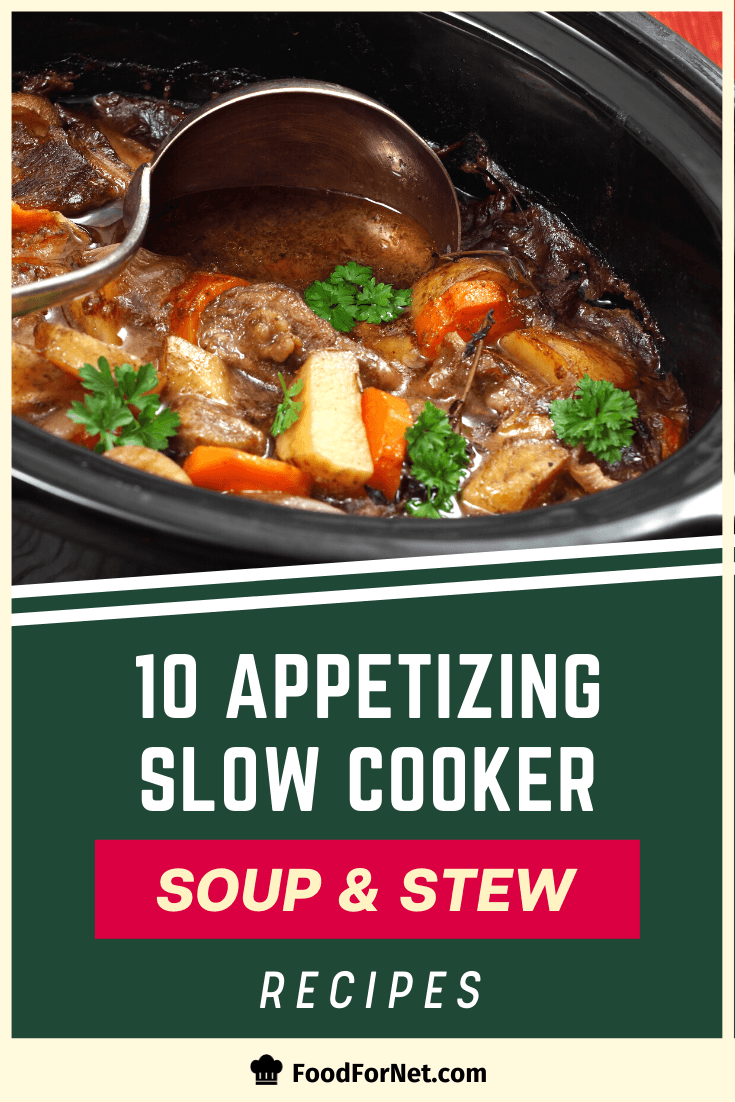 Without a doubt, soups and stews tend to be the most common recipes made in a slow cooker, mostly because they work so well. But, this popularity has its downsides as well. In particular, many people get bored of soups and stews, especially if they've only tried fairly simple or common recipes.
But, if you're willing to branch out a little, there is a wide range of interesting slow cooker soup & stew recipes that are outside the box.
Many of these will incorporate flavors and ingredient combinations that you haven't tried before. So I've collected 10 slow cooker soups and stew recipes from my own site that can spice up your slow cooker with original ingredients, flavors, and styles.
At the same time, like other soups and stews, they are hearty and warming recipes. So, they are perfect for a cold evening or for when you want something simple to prepare that tastes amazing. All of the recipes featured are also ones that have been created for this site. This means that I've tested them all personally and can guarantee that they work exceptionally well.
Slow Cooker Soup & Stew Recipes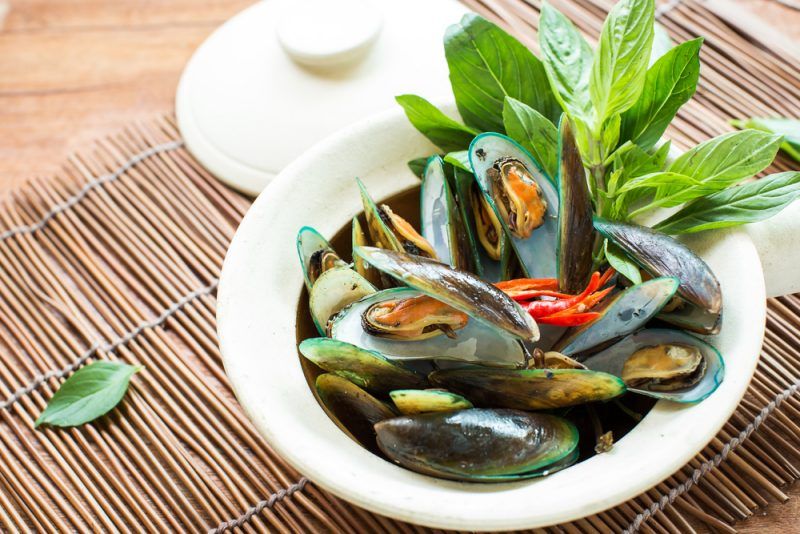 10. Slow Cooker Prawn Laksa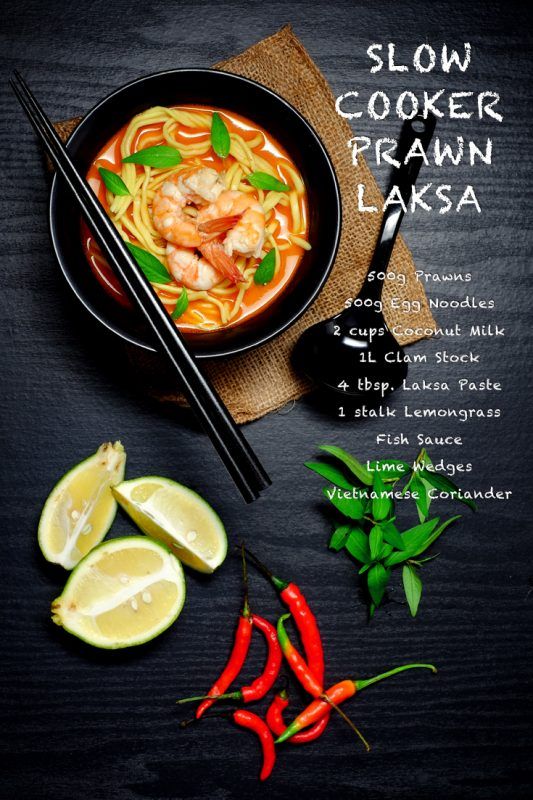 This Slow Cooker Prawn Laksa is a variation on Malay Laksa that was specifically designed for the slow cooker. But, don't worry, the dish does work well. In fact, it turns out just as good as the original and is a bright and vibrant way to cook shrimp. You can also personalize it somewhat by adding in your own combination of seafood, based on your personal preferences and what you have available.
The recipe itself is based on getting as much flavor as possible from the prawns, which does result in a little extra prep work. But, the end result is worth it. Besides, if you're short on time or energy, you can just dump the ingredients in the slow cooker and be done with it. Either way, the end result is great.
9. Split Pea and Smoked Sausage Soup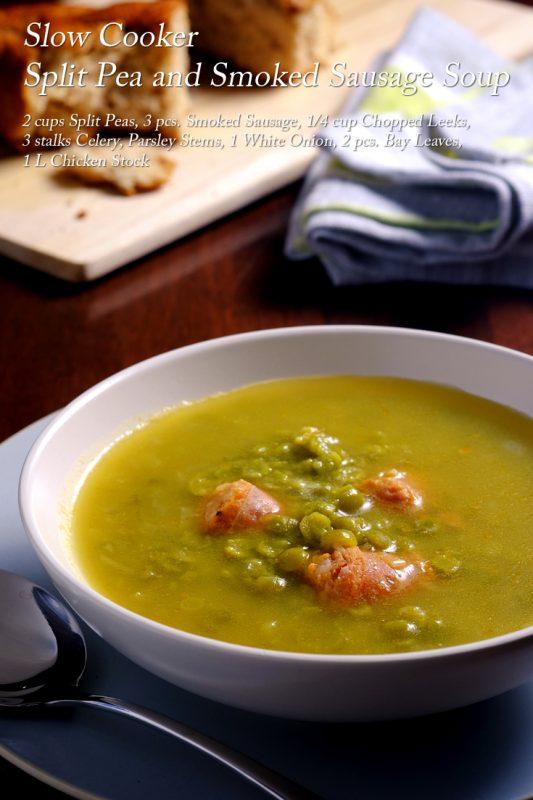 If you're not into exotic spices, then this Split Pea and Smoked Sausage Soup may be a little closer to home. For that matter, this dish is also very easy to prepare and there is hardly any work involved at all. Instead, the main idea is just to chop everything up enough that you get a creamy texture at the end of the day.
Having simple comfort food recipes like this at hand is great for cold days, especially when you want something that doesn't involve a lot of work. The addition of smoked sausage also serves to make the dish a little more interesting and varies up the texture nicely.
8. Galbitang (Korean Beef Rib Soup)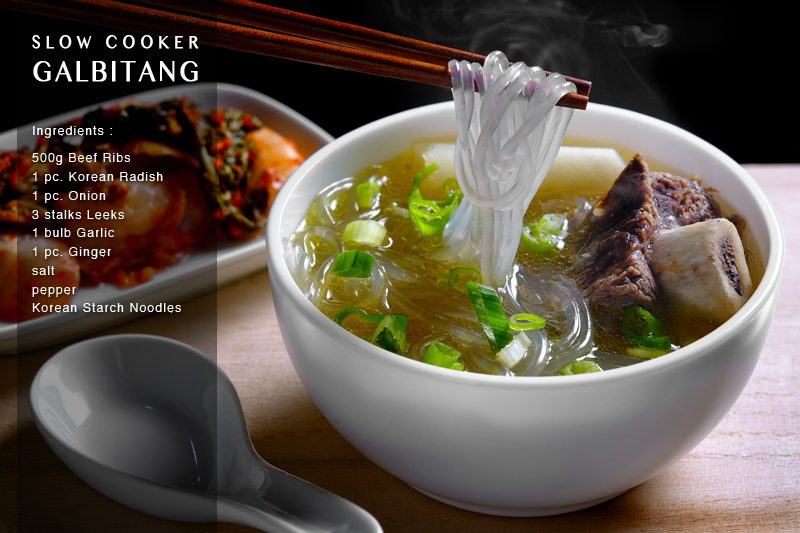 Galbitang is a fairly unusual dish for our culture but don't let the appearance put you off. Instead, the soup works well for situations where you want something that is comforting but isn't exceptionally heavy. This may be particularly relevant if you're looking for a starter or simply a meal that isn't too filling.
One of the key aspects about this soup is the broth. It doesn't have the richness of many other soups and instead ends up being fairly clean and aromatic. Of course, the unusual style and taste may not suit everybody. Nevertheless, the soup is something that you should try at least once in your lifetime and this particular recipe is a great way to do so.
7. Squash and Apple Bisque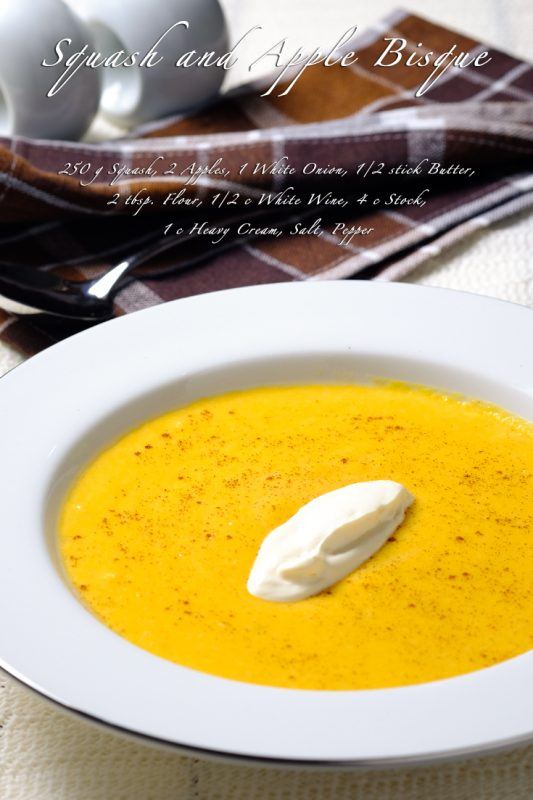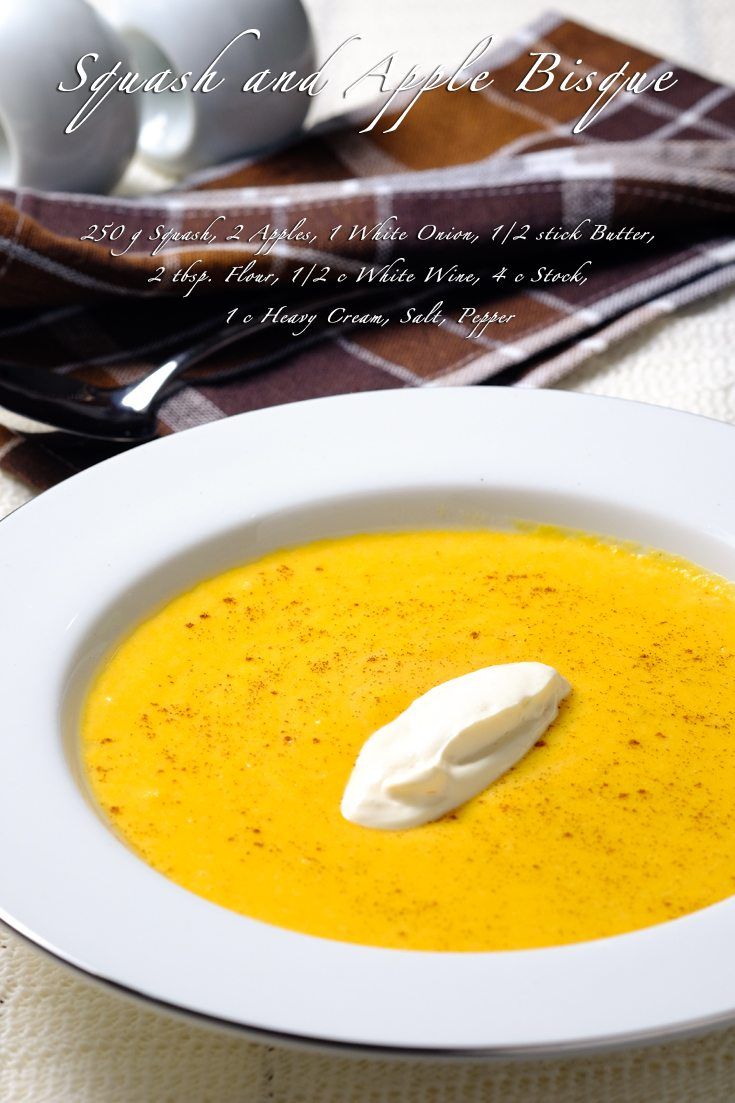 Soups like the Galbitang above are great but sometimes I prefer a creamy option, like this Squash and Apple Bisque. In fact, this recipe is my go-to for cream soup and I love the way the flavors of squash and apple work together. If you've never tried that combination before, trust me, you need to. It actually works much better than it sounds like it should.
The bisque also allows for considerable variation. For example, you can lean toward Mediterranean flavors, Asian, French or something else entirely. In the recipe, I offer information about many possible directions that you can go, along with the way that I personally make the soup.
6. Lamb Caldereta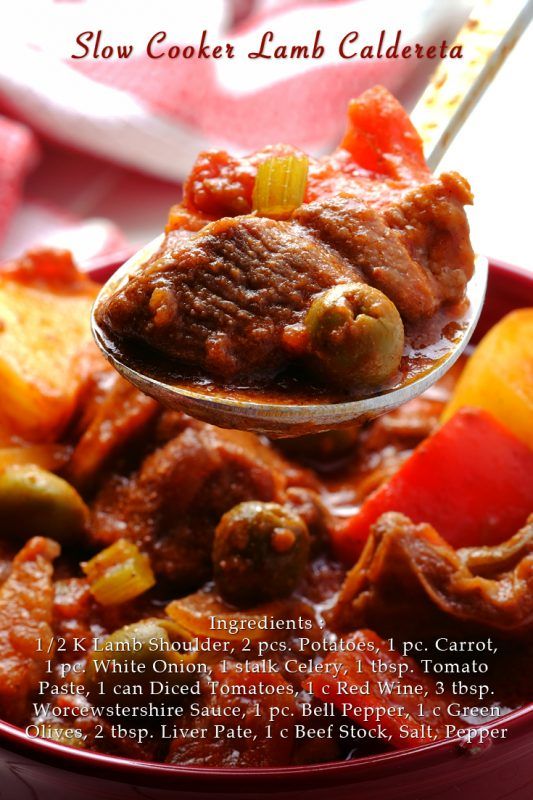 This Lamb Caldereta is an especially hearty stew, which makes it particularly relevant for cold winter nights or at the end of a long and hard working day. This recipe focuses on bringing out all of the various flavors from the ingredients in the stew, so you're certainly not getting something bland.
Instead, the end result is a robust flavor, where the taste of the lamb shines through. Of course, you don't have to make the recipe with lamb. You could use another type of meat instead, including pork or beef. As such, you can tailor it toward what works best for you.
5. Slow Cooker Pork and Apple Stew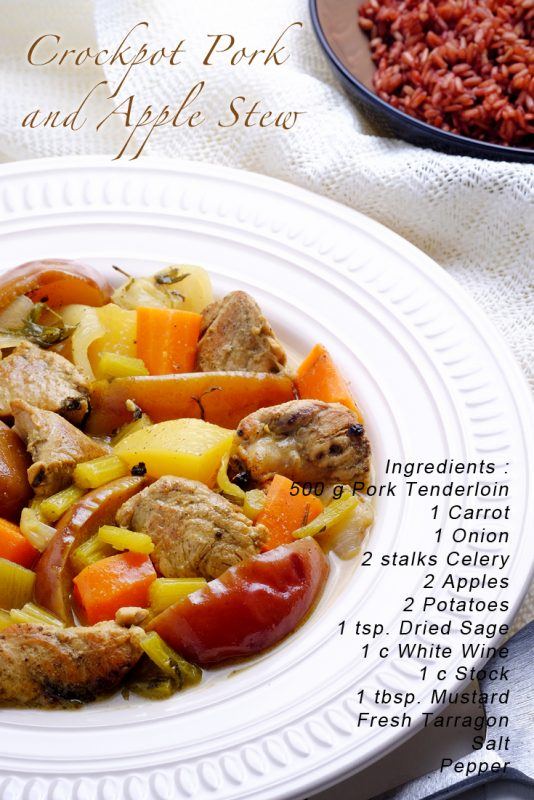 Heavy stews can be appealing but not all stews fall into that category. Instead, you can end up with some like this Pork and Apple Stew that are much lighter and have a very different balance of flavors.
The recipe is a particularly good choice for anybody who already likes the combination of pork and apples. But, even if you don't, it may be worth trying out. If nothing else, this is a fairly simple meal to prepare and it works well if you don't want something too heavy. Plus, having fruit in the main course isn't nearly as strange as it first sounds.
4. Minestrone Soup with Bratwurst and Pesto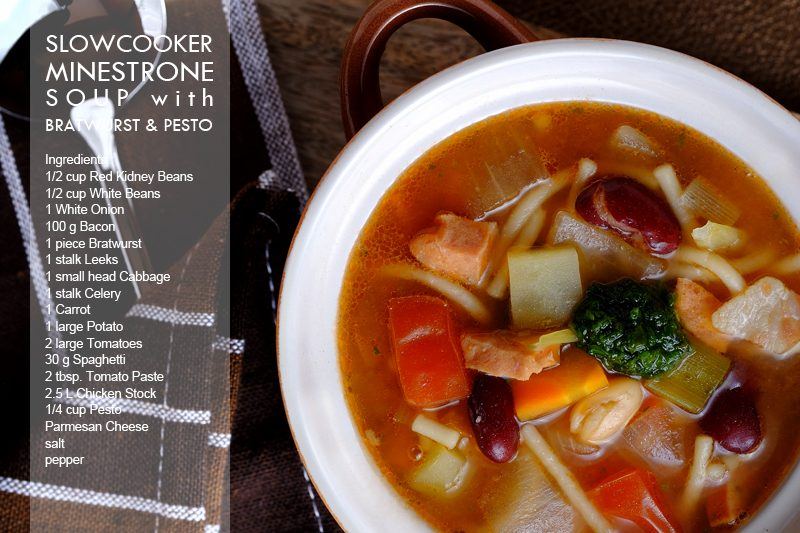 Minestrone soup is an old classic that many of us know and love. This particular Minestrone Soup recipe is a slight variation on the theme and boasts a good balance of ingredients. At the same time, minestrone itself is a very flexible dish and you can vary it up based on what you have at hand and the ingredients that you like. I give ideas and direction about how to do this in the recipe, although you can go your own way as well.
3. Blue Corn Beer Chicken Taco Soup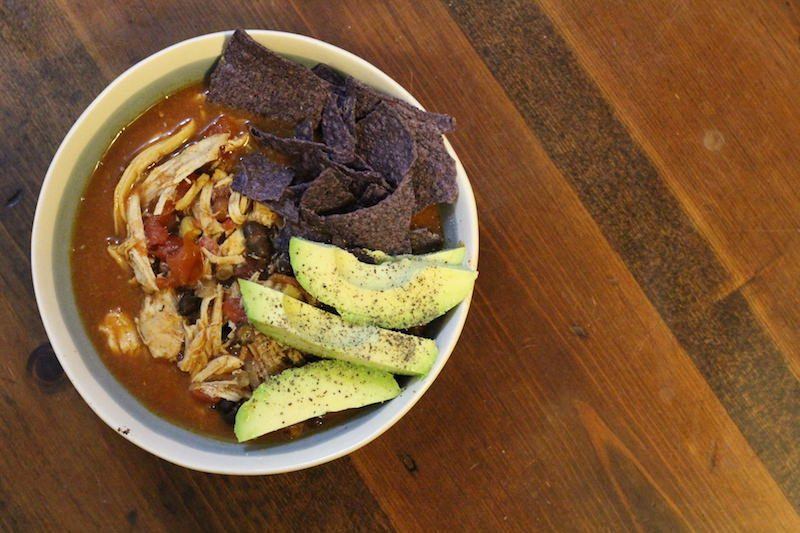 One of the best things about this Blue Corn Beer Chicken Taco Soup is that it is extremely simple to make. In fact, the name almost ends up being more complicated than the dish. Along with being easy, the soup makes use of ingredients that you probably already have at home, including many that come in cans.
As a result, this recipe is great for people who don't like much mess or fuss with their cooking. For that matter, you could even just use regular corn chips if you wanted – although I think the blue ones do work better for their visual impact, if nothing else.
I used chicken, but you could substitute any meat you want.
2. Slow Cooker Caldo de Res (Mexican Beef Soup)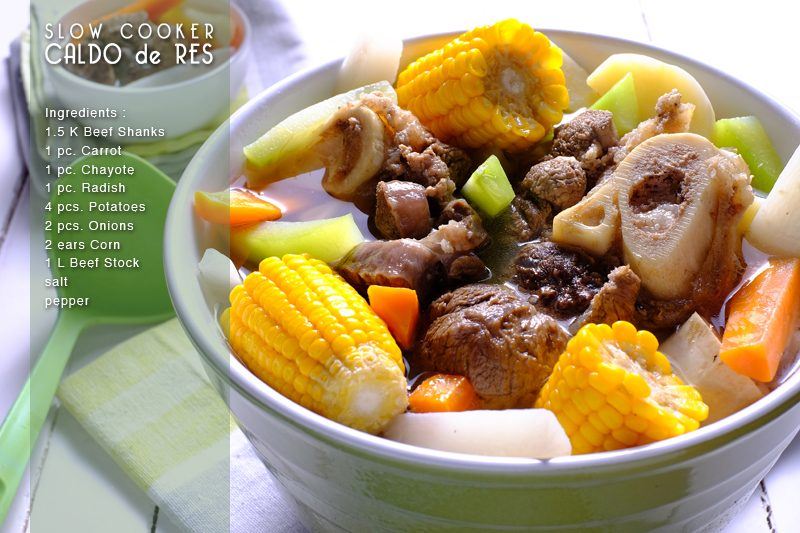 The combination of ingredients really is the selling point in this Caldo de Res. These ingredients are the reason that you get such a great taste at the end and they also create a dish that looks amazing when served in a bowl.
One thing to note is the meat of choice, beef shanks. With most soups and stews, you can easily substitute meat to get a similar outcome but that isn't the case here. Instead, beef shanks are the cut of beef that offers the most flavor and this is essential for the end result. Still, the recipe is worth trying even if you're hesitant about beef shanks. You may find that it surprises you.
1. Lamb and Chickpea Tandoori Stew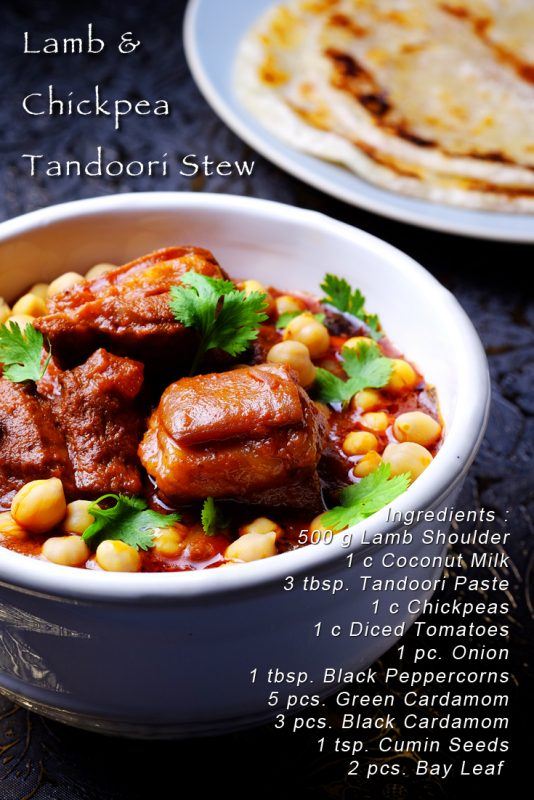 As the name suggests, this Lamb and Chickpea Tandoori Stew has its roots in Indian cooking. Now, making Indian dishes in the slow cooker isn't an especially common technique but it can work extremely well. If nothing else, you are cutting down on the work involved, while still getting a complex and interesting flavor at the end.
The stew itself is also a great place to get started and I love the combination of flavors that you end up with. For that matter, I've found that the stew even wins over friends who don't particularly like Indian food.