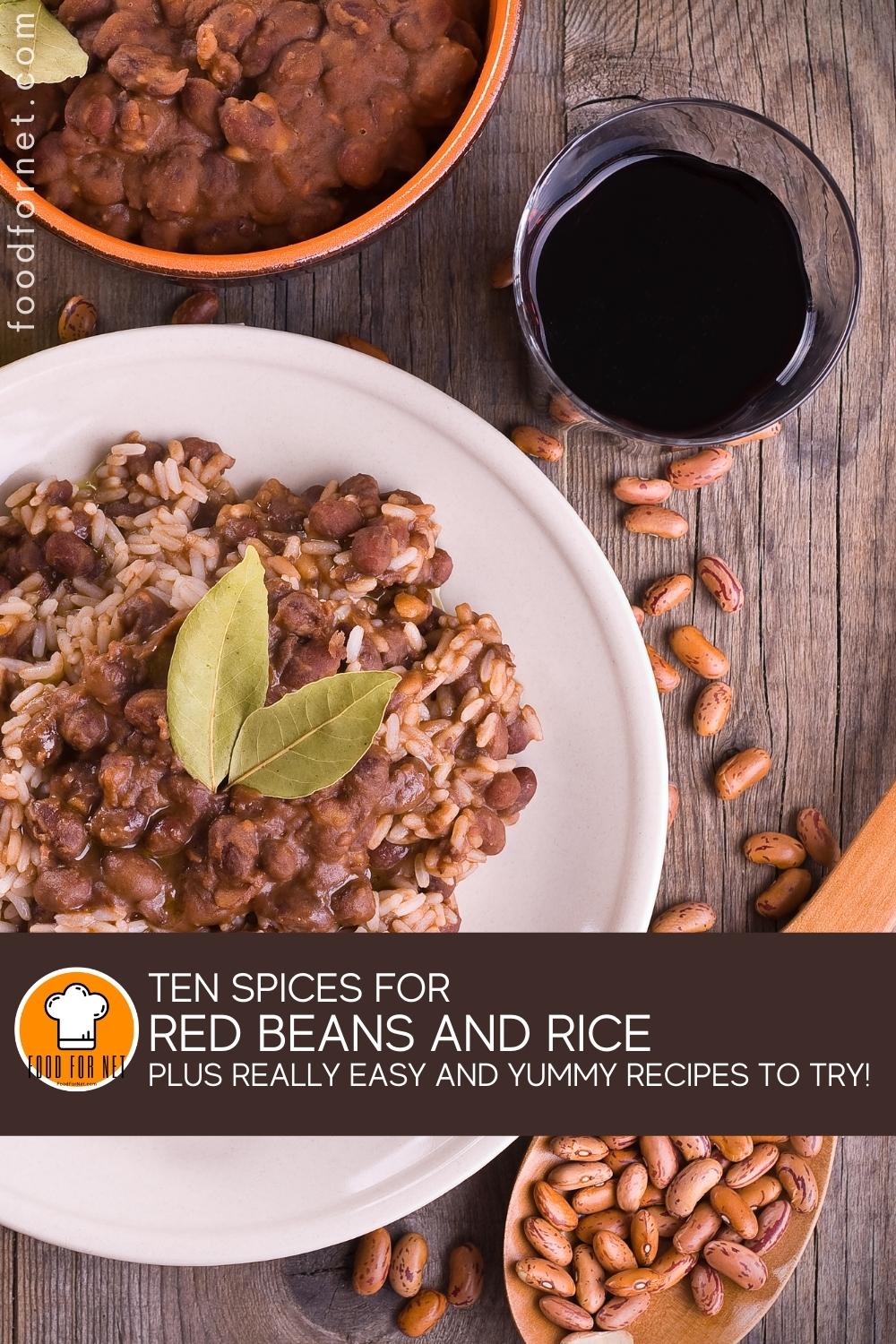 Whenever one thinks of Louisiana, it's hard not to conjure creamy red beans and rice in your head. That hearty, smoky, spicy, flavorful, and absolutely comforting dish that will never fail to warm one's heart! It's traditionally made on Mondays but hey as long as you have the spices for red beans and rice, why wait for Mondays, right?
It turns out that back in the day (way, way back) Mondays are when households did their laundry. And because they're so busy attending to their dirty clothes, given that everything had to be done manually – like by bare hands, they need a dish that needs minimal preparation and attention.
And since they oftentimes have ham on Sundays – when they have more elaborate dinners, the leftovers are then used to flavor up the red beans and rice the following day. That makes a lot of sense actually, right? I mean what a way to put those scraps to good use while making Mondays in the kitchen a little easier as well.
With the help of course of the holy trinity in Cajun and Creole cooking – onion, pepper, and celery, the left-over ham, and of course, spices for red beans and rice, every household pretty much have a simmering pot all flavored up and ready while they do away with the Monday's laundry.
And although traditionally leftover hams are used, other meats such as sausages, ham hock, or tasso ham are now also used. There are also red beans and rice recipes that don't have meat, especially for vegans and vegetarians. Today, red beans and rice is some of the few Louisiana dishes that are both served in homes and restaurants.
The dish is pretty simple, you just need to be patient with it. You have to let it simmer, don't hurry up the process. You'll see. The flavor is all going to be worth all the wait. And have we mentioned that even the newbies at cooking can nail this one?
First thing's first. Prep your beans. You can pre-soak them to speed up cooking, say 6-8 hours or overnight. You can also opt for a quick soak, place the beans in a pot covered with water, let it boil for 1-3 minutes, remove from heat and let it soak for an hour.
Soaking not only speeds up the cooking but also helps in breaking down the compounds in beans that cause gas. You should also rinse the beans before soaking – to remove stones or any debris. Don't forget to rinse and drain them as well after soaking before you proceed to your red beans and rice recipe.
Oftentimes, red beans and kidney beans are mistaken for each other. Both are red, but side by side, you'll notice that red beans are much brighter. It also tends to be much smaller with the classic oblong shape. Flavor-wise, red beans have a much 'beanier' taste than kidney beans. That's not to say that you can't substitute one for the other. You can also opt for pinto beans if you prefer them better than the other two.
Now, as for the meat to use (omit if you're preparing the vegetarian version), go for andouille sausage whenever you can. It's a smoked pork sausage that is a common ingredient in Creole or Cajun cuisine. It has a very distinct flavor. Other types of smoked pork or beef sausages will also do well in this dish. If you have homemade sausages, you can try that as well.
The Holy Trinity in Cajun cooking calls for equal parts of onions, celery, and bell peppers. And sauteing these together is pretty much the beginning of a flavor-packed dish with the help of course of some spices for red beans and rice. You can go for the classic combo of spices (thyme, cayenne pepper, bay leaf) to flavor yours, or be a little experimental and try other spice combinations.
As for the rice, traditionally, whole grain rice is used but of course, feel free to use white rice as well. If you're feeling really up to it, you can also opt for brown rice. As for preparation, simply cook them as you would normally do. You just have to serve the beans with it, so no additional steps whatsoever when prepping rice for red beans and rice dish.
So, are you ready to try making red beans and rice today? Don't worry, it's fairly easy. You'll see. For starters, here's a list of spices that you can use to flavor up your dish along with some really easy recipes that can serve as your guide.
Spices for Red Beans and Rice (With Pictures!)
Cajun seasoning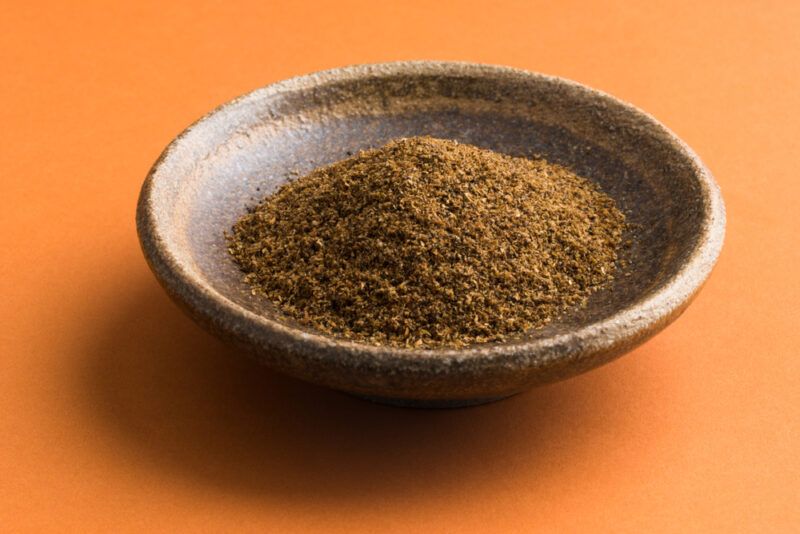 Cajun seasoning is a spice mix that originated in Louisiana. You can buy pre-mix ones but if you can you should try making one at home. It's pretty simple. Most blends have paprika, cayenne pepper, black pepper, crushed red pepper, thyme, oregano, and garlic and onion powder.
There's no way you're going to miss the Cajun flavors in this red beans and rice recipe. It used Cajun mix along with salt and pepper to season the dish. It's also a good idea to use canned red beans instead – perfect when you don't have the time to pre-soak your beans.
Thyme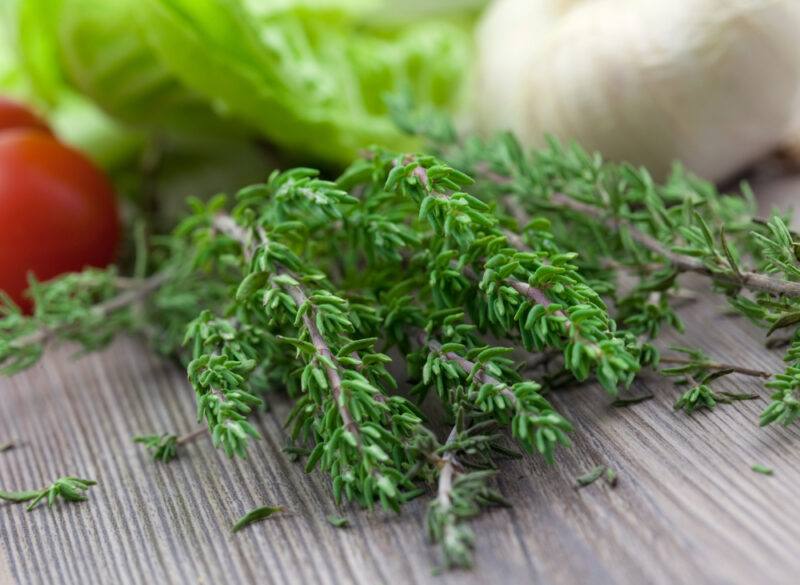 Thyme is a Mediterranean herb that can be used fresh or dried in cooking. It pairs well with beans, chicken, fish, lamb, other meats, and veggies like carrots, corn, eggplant, potatoes, and tomatoes. It also beautifully blends with other herbs like lavender, oregano, parsley, and rosemary.
Even vegans can enjoy this traditional Louisiana dish! This vegan version uses thyme along with paprika, cayenne, salt, and pepper to season and boosts the flavor of parsley, celery, pepper, onion, and garlic. The touch of liquid smoke is optional but I think it really rounds up that red beans and rice classic taste.
Ground sage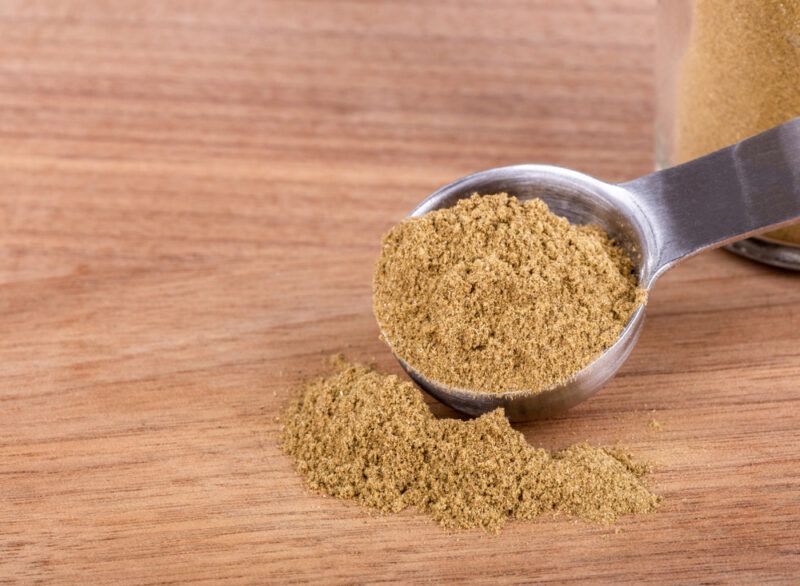 Sage is a perennial, evergreen subshrub that noticeably has woody stems with grayish leaves and bluish or purplish flowers. There are many species of sage but the most common is the common sage and the Spanish sage. It pairs well with other herbs such as rosemary, marjoram, and thyme.
Aside from the flavor infused by andouille sausage, ham hock, and pickled pork, the spice combo used definitely round up the overall savory taste of this dish. The spice mix has the classic cayenne, thyme, and basil leaves with the addition of ground sage. Don't worry about making a big batch. They freeze really well and days-old red beans actually tend to be creamier once reheated.
Smoked paprika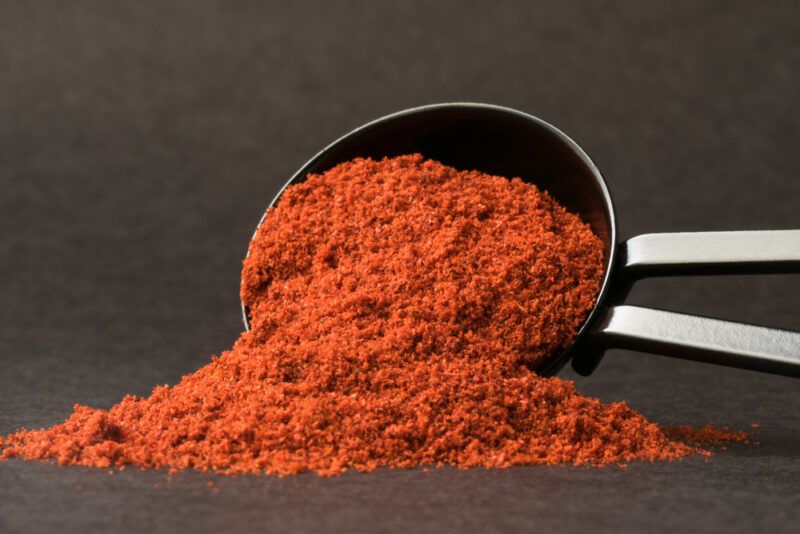 Smoked paprika has a very similar flavor profile to paprika. It just has that outdoorsy taste or smoky flavor that really adds another depth of flavor to dishes. Smoked paprika is basically made from peppers that are smoked and dried over oak fires. It pairs really well with caraway, cumin, allspice, and black pepper.
Aside from the taste, this dish being budget-friendly is also another reason why it's a household favorite. This particular Louisiana-style Red Beans and Rice with Sausage recipe breaks it down to the last cent. It turns out it'll only cost you around $1.63 dollars per serving. See what less than two dollars can get you.
Cumin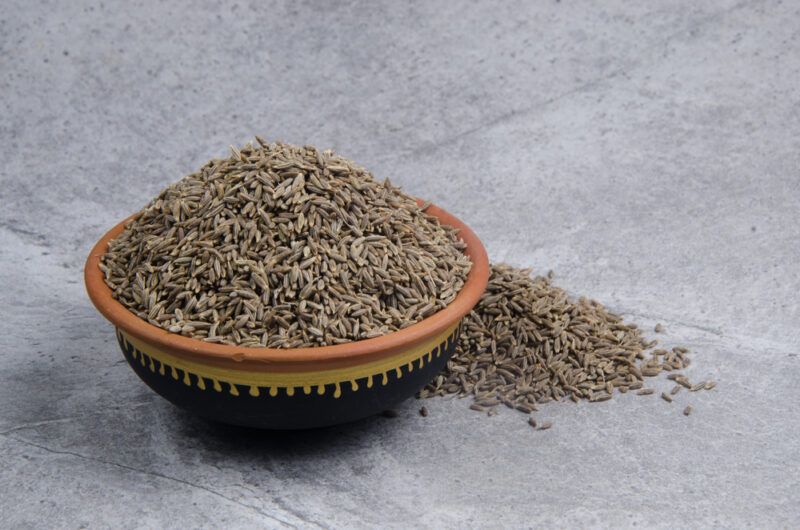 Cumin is native to the Mediterranean region but it's also cultivated in China, Mexico, and India. In fact, it's an essential spice in many Indian dishes. It is used sparingly in cooking because it can easily overpower a dish. As a precaution, it's best to be conservative with the quantity – you can always add more later.
Adding cumin to the spice combination in this recipe is a great touch. It also calls for low-sodium chicken broth to simmer the dish away but you can simply use water if you don't have any. The andouille sausage will provide plenty of flavors so you won't really miss the chicken-y taste. The chili powder will provide the heat but feel free to still add hot sauce if you want it quite spicy.
Dried oregano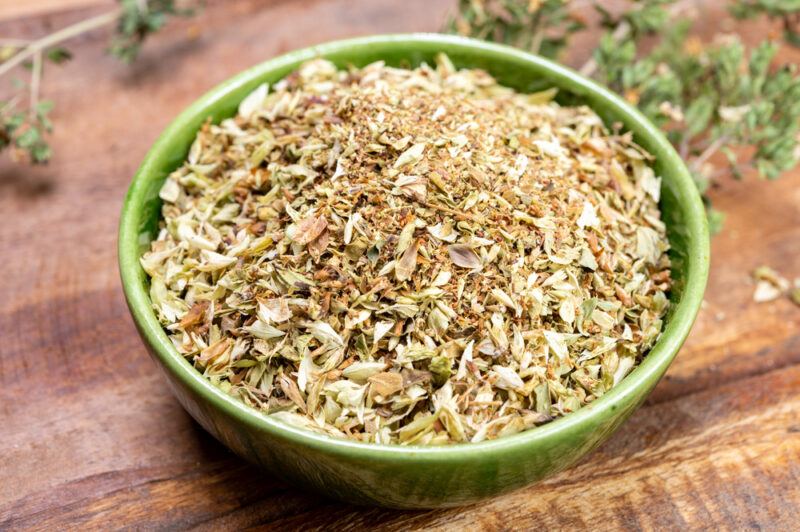 Oregano is a flowering plant that belongs to the mint family. And although there are dishes that call for fresh oregano, there are also those that best benefit from the dried ones. You can also try substituting one for the other. Just keep in mind that dried oregano is more concentrated, so if a recipe calls for a tablespoon of fresh oregano, you can substitute a teaspoon of dried oregano.
The soaking part of prepping red beans might take a long time but some really prefer the texture of freshly cooked beans to the canned ones. If you're okay with canned beans, then feel free to substitute to speed up the process. This tender red beans and rice recipe has dried oregano in its seasoning which I think balances the dish's creaminess.
Bay leaves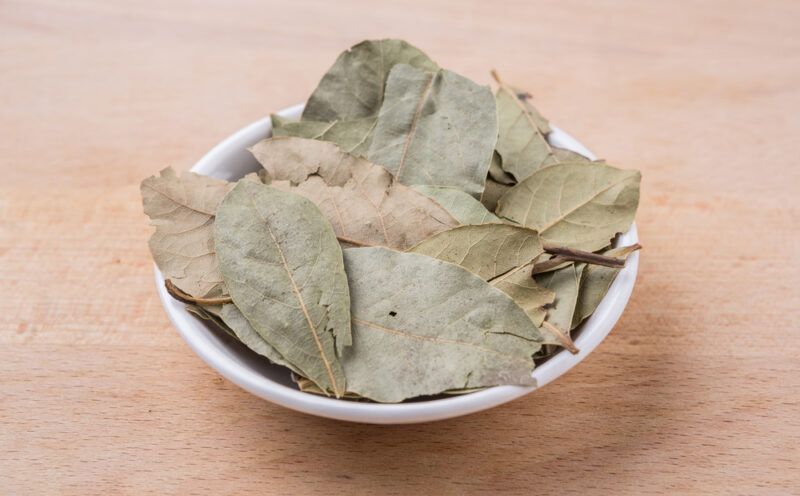 Bay leaves, or Laurel leaves, are aromatic leaves that are used fresh or dried in cooking. It's another herb that is native to the Mediterranean. It's usually fish out of the dish after it has done its part of adding a beautiful and delicious aroma. But if you want you can always try using ground bay leaves instead.
If you don't have the time to pre-soak your beans and don't want to use canned beans either, then try this red beans and rice cooked in a pressure cooker. It still has classic red beans and rice spices like bay leaves and thyme. Chicken andouille sausage is also used instead of the classic pork.
Cayenne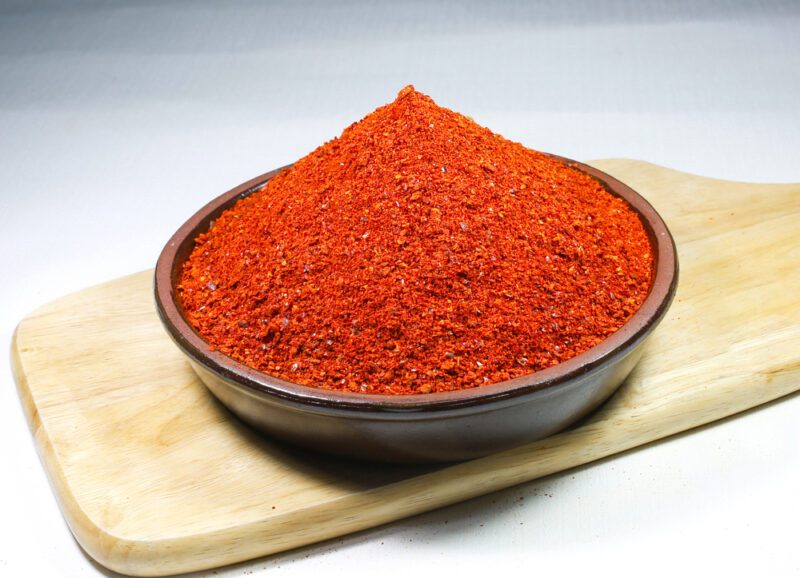 The cayenne powder may look very similar to paprika and chili powder but it's worth noting that cayenne is a consistent source of earthy and spicy heat than the other two. Paprika, unless it's hot paprika, are generally sweet with a peppery taste. Chili powder on the other hand can vary in spiciness depending on the ingredients used in the blend.
In addition to the usual cayenne-thyme-bay combo, this recipe also used dried sage and Cajun seasoning. Now, that's a sure way to lock a very New Orleans flavor in a dish. And of course, the andouille sausage even adds to its authenticity. Just keep in mind that it should be soupy, not watery. You can add water or broth if it's too thick, or mash a cup of beans and add it back to the pot if it's too runny.
Creole seasoning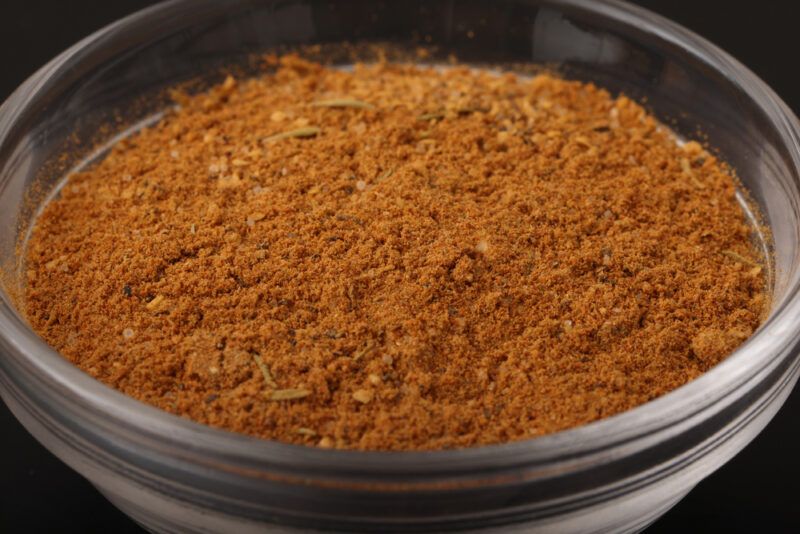 Creole seasoning is another spice mix that originated in Louisiana. Compared to Cajun seasoning, creole seasoning is more herbal. It usually has thyme, oregano, rosemary, and paprika in addition to the other spices. There are those who have no problem using either of these seasonings in their dishes but if you're very particular with flavor, it's worth noting that Creole seasoning is more herb-heavy.
Other red beans and rice recipes even simplify the already easy cooking steps. With the use of a slow cooker, this recipe is literally a one-pot, one-step dish. Andouille sausage is used along with the holy trinity plus garlic and good old creole seasoning. Now this one can't get any simpler.
Dried parsley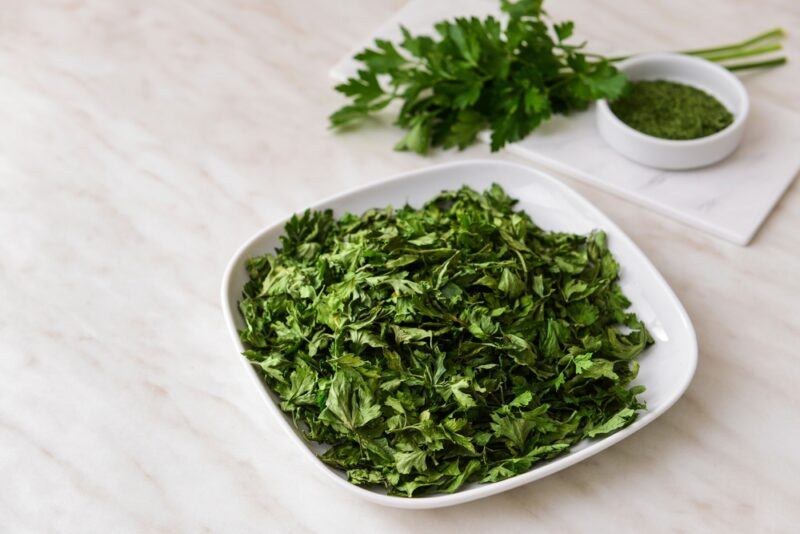 You are probably used to seeing fresh parsley as a garnish to dishes but it's actually a great flavor enhancer as well. In fact, it is one of the most common herbs in Middle Eastern, European, and American cuisine. It can be used both fresh or dried in cooking. It's quite versatile, too. You can use it in salads, soups, sauces, stews, and hot or cold grain dishes.
This recipe is particularly rich in herbs, and mind you, it works beautifully! Be patient with it and trust the steps, it will give you amazing, creamy, and flavorful red beans and rice in the end. I particularly like the addition of carrots in the recipe. Will surely try adding mushrooms next time!
Related Content