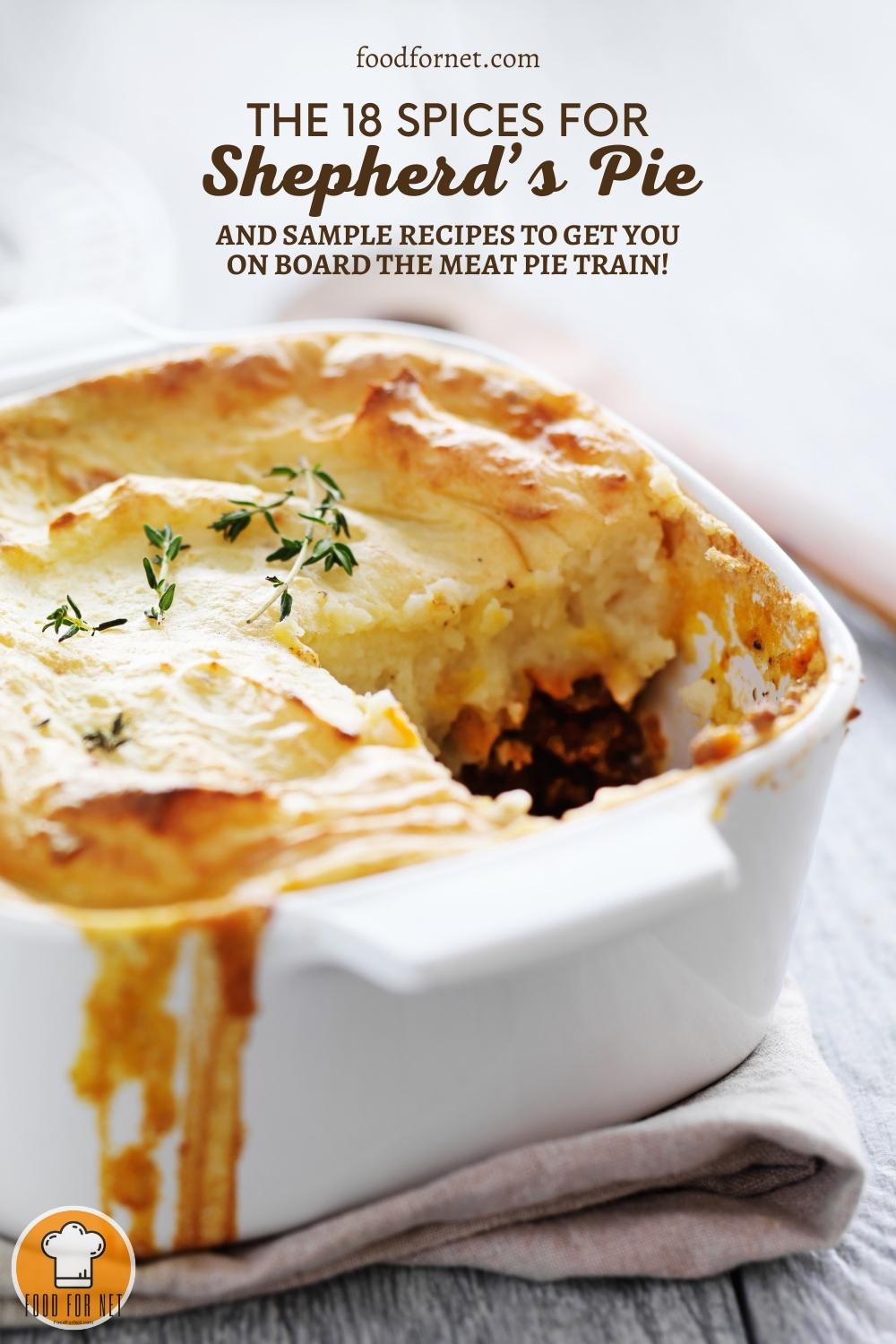 Shepherd's pie is one of those comfort food staples that never fails to delight. Many of the ones we've come to know today has come a long way from their origin. This dish has morphed into so many variations – each with different spices for shepherds pie, interesting toppings, and all. They're also delicious and equally comforting. The addition of interesting spices for shepherd's pie really gives you even more reasons to love this dish.
Shepherd's pie is a dish made from minced lamb with mashed potato toppings. This dish originated in the United Kingdom and Ireland and as the name suggests it's made by sheep farmers who are looking for ways to make use of the remains of the Sunday roast. Basically, meat leftovers turned into a delicious dish. Kind of like how Louisiana's Red Beans and Rice came about in existence.
Although sometimes shepherd's pie and cottage pie are used interchangeably, it should be noted that the former is made from lamb or mutton, while the latter is made from beef. Shepherd's pie is also topped with mashed potatoes while cottage pie has sliced potatoes as traditional toppings.
It's quite easy to add a new spin to the classic shepherd's pie dish.
Adding different veggies is a good place to start. Aside from the usual peas, green beans, and carrots, leeks, kale, squash, or onions can be great additions, too. You can also experiment with different potatoes for toppings – sweet potatoes sound pretty good also, right? Or perhaps try it ala-cottage pie and use sliced potatoes instead of mashed ones.
And although as mentioned above, shepherd's pie is made from lamb, it's also a good idea to use a mix of different meat – say half lamb and half beef or whatever meat you prefer or is readily available on hand. If you don't have any, you can simply try buying meat online or perhaps try a shepherd's pie without actual meat like those for vegans or vegetarians. Using plant-based meat instead is also a good idea.
And of course, how can you skip experimenting on different shepherd's pie spices combinations, right? It can be both exciting and interesting, at the same time. You can simply try new spices that you haven't used yet to level up this dish or to create a fusion of flavors that will give this classic dish a beautiful and delicious twist.
Be wary though, if you have a guest who is a shepherd's pie purist! You may want to stick with the classic ingredients if that's the case! Or perhaps give plenty of disclaimers beforehand if you really want them to try your own version of shepherd's pie.
So, are you up for making your own shepherd's pie dish? Here's a list of different spices for shepherd's pie, along with some really good and delicious recipes. See which spice combination here would you like to try yourself.
Spices for Shepherd's Pie (With Pictures!)
Za'atar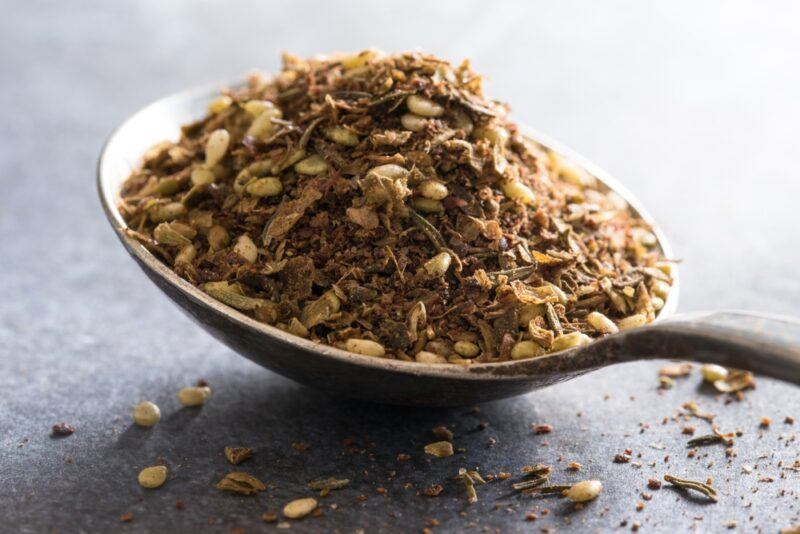 Za'atar is a mixture of different spices that usually includes dried oregano, marjoram, thyme, sumac, and toasted sesame seeds. Each blend may vary of course but generally, these are the usual contents. It has a tangy, nutty, toasty, and herbal taste.
This Mediterranean-inspired shepherd's pie recipe really made use of interesting Mediterranean spices to boost flavor and incorporate a lovely twist to a classic shepherd's pie dish. Za'atar, cumin, sumac, and harissa are the main spices used. It also has some really interesting vegetables that you don't usually see in shepherd's pie, butternut squash, and baby kale.
Worcestershire sauce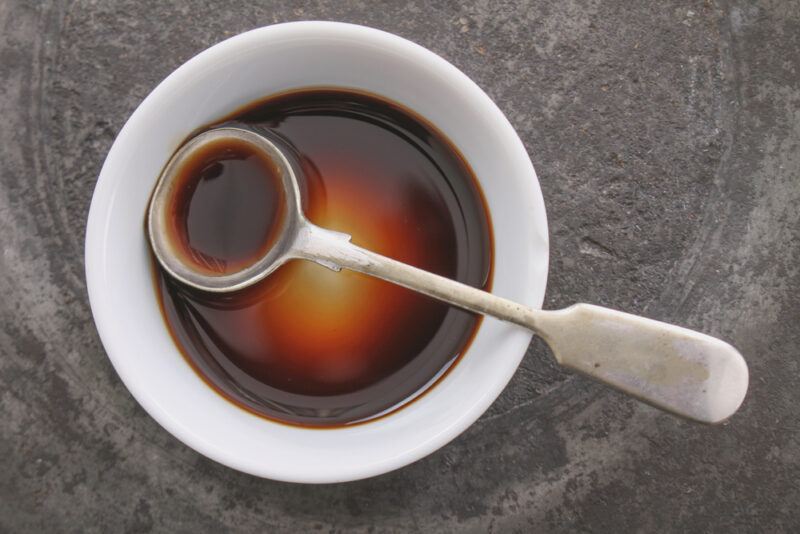 Worcestershire sauce's unique flavor comes from a combination of vinegar, anchovies, molasses, garlic, chili pepper extract, tamarind extract, sugar, salt, and other ingredients. It has a somewhat sour, sweet, and spicy taste. Although it may look quite similar to soy sauce, Worcestershire sauce is tangier and a bit sweeter.
If you want your shepherd's pie as closest to the classic ones as possible then this recipe is for you. Sometimes, cook forgo with Worcestershire sauce but really a tablespoon can really make a big difference. Those who are into their shepherd's pie seriously can even tell instantly if you skip this ingredient!
Tomato paste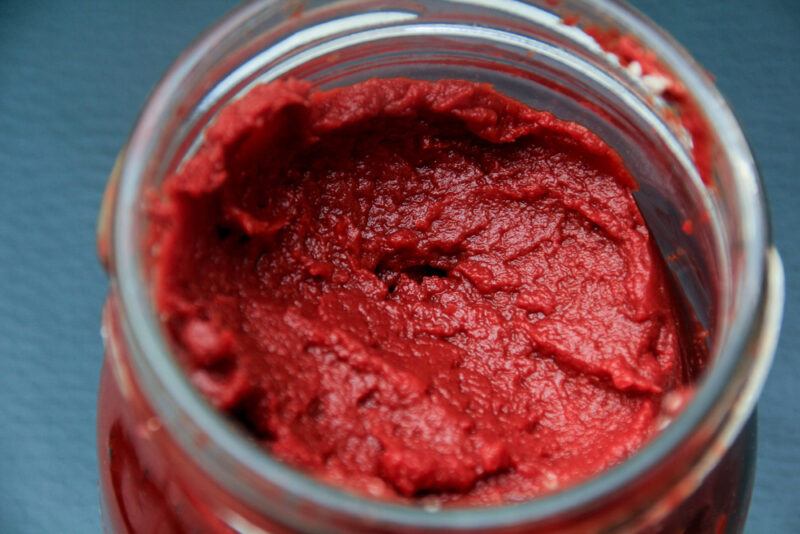 Tomato paste is a thick paste that is made from tomatoes. It's a tomato sauce that has been reduced until it's thick. It has a concentrated and almost meaty taste. Because it's cooked for longer periods of time to achieve that consistency, the flavor also becomes more intense.
Tomato paste is not the only untraditional ingredient in this dish. But no worries because it works perfectly well with all the other ingredients in adding depth and complexity to this classic, savory shepherd's pie dish.
Garlic powder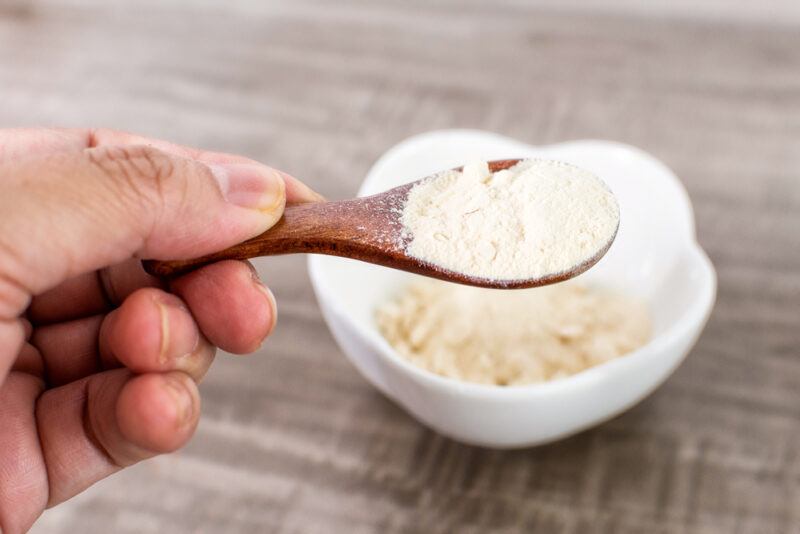 Garlic powder is simply the ground form of dried garlic. It has that garlicky taste although it noticeably lacks that strong pungent flavor of freshly-chopped garlic. Garlic powder tastes sweeter and less assertive but nonetheless great in adding flavor to dishes.
Sometimes, the mashed potato topping is overlooked and much attention is given to the meat filling. However, for this dish to work, you have to nail both. So aside from adding butter, milk, and cheese in the mash here, garlic powder is also added as seasoning.
Kamounet seasoning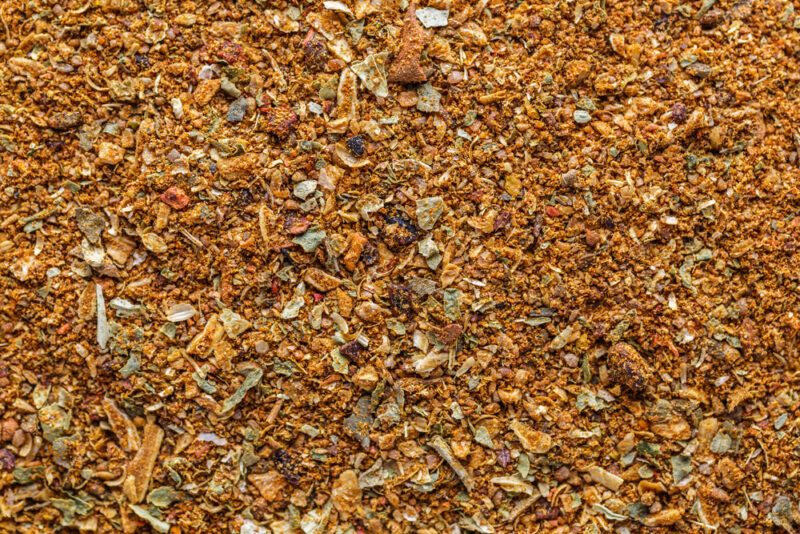 Kamounet seasoning or kamouneh (also called Lebanese kibbeh spices) is a spice blend. Like most spice mixes, it can vary from one blend to another. But generally, it usually contains cumin, herbs, and other spices like cinnamon, cloves, allspice, black pepper, or other spices and herbs. This spice blend has an earthy and savory taste.
You'll surely not miss the eastern flavors in this Mediterranean Shepherd's Pie recipe. The kamounet seasoning alone will give you plenty of reasons to look forward to this one. You may even find adding pomegranate molasses a bit off, but really, it really brings all the flavors together.
Thyme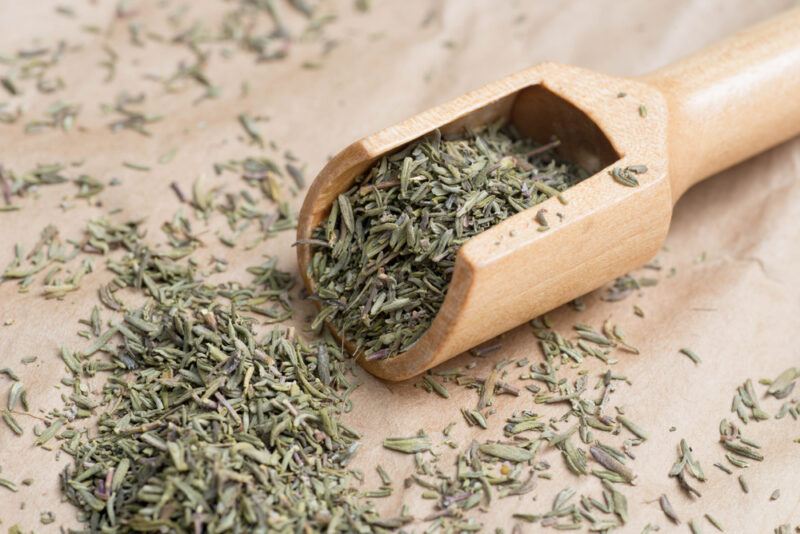 Thyme is a Mediterranean herb with an earthy, sharp, and minty flavor with hints of floral and a slightly sweet and peppery taste.
Some shepherd's pie recipes are heavy on herbs, which for some is absolutely fine. However, if you want yours more delicate or mild-tasting then using just fresh thyme will do the trick. This Freezer-friendly Shepherd's Pie does exactly that – it's simply seasoned with thyme, salt, and pepper.
Baharat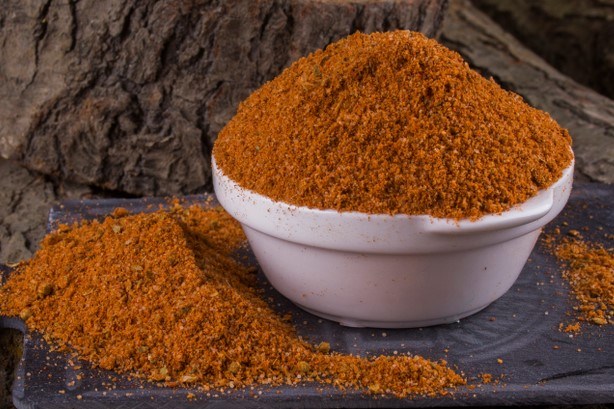 Baharat is a spice blend that is usually used in Middle Eastern cuisine. It contains black pepper, paprika, coriander, cardamom, cumin, nutmeg, cloves, and cinnamon – sometimes with dried mint as well. This aromatic spice blend has a combination of sweet and smokey flavor without the spiciness.
This Moroccan-Spiced Lamb Shepherd's Pie is simply seasoned with baharat and yet it made all the difference. The addition of sultanas is an interesting touch as well. Adding breadcrumbs to achieve that extra crunch for the sweet potato toppings is also a good idea.
Flat-leaf Parsley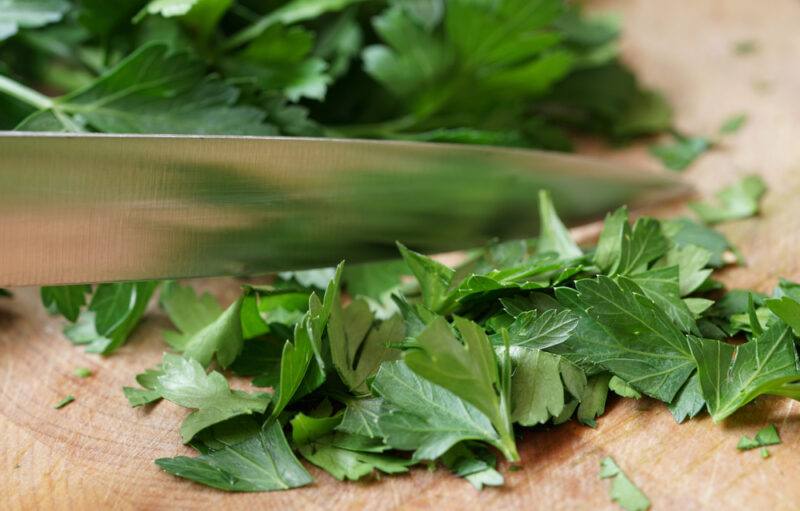 Flat-leaf parsley is more robust in terms of flavor compared to curly parsley. The latter is also oftentimes used or associated more with decoration. This herb, also called Italian parsley, has serrated leaves and has a clean peppery taste.
Not only is the parsley and rosemary herb combination work for this dish, Shepherd's Pie with Cauliflower Topping, but using mashed cauliflower instead of mashed potatoes is also a nice spin. Tips are also included in the recipe on how to make this one ahead of time to reserve for really busy days or really packed dinner plans.
Truffle oil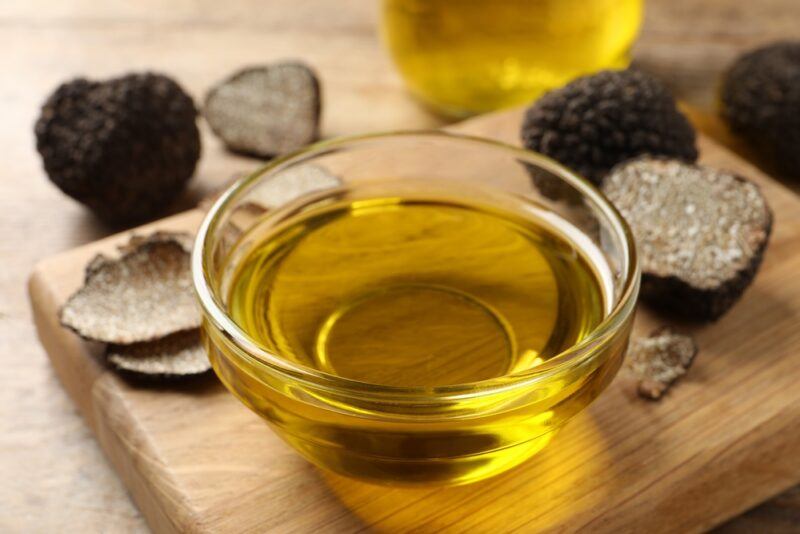 Truffle oil is made from olive oils infused with truffle flavors. This oil can be used to enrich the flavor of dishes like pasta or salads. In Italy, it's often used in cooking. It has an earthy, mushroom-like, and perfumy flavor.
This vegan shepherd's pie dish uses mushrooms and root vegetables in place of the meat. And what's even great about this vegan dish is the addition of truffle oil. It's used to amp the flavor of the mashed potatoes. And I have to say, it's not a bad idea at all!
Cumin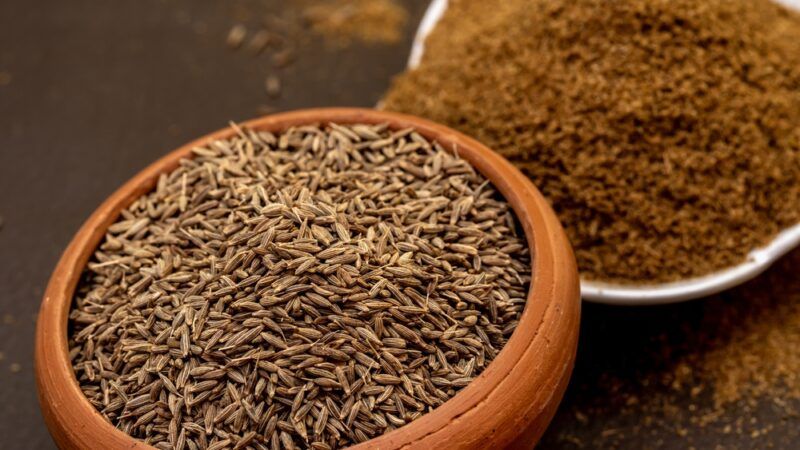 Cumin refers to the cumin seeds of a flowering plant that is native to the Mediterranean region as well. It's mainly cultivated in India, China, as well as in Mexico. Cumin seeds have a slightly sweet and warm flavor with a citrusy note and a hint of nuttiness.
Cumin pairs really well with lamb's flavor, its earthy bitterness simply works with the meat. In fact, it's one of the spices that works best when cooking lamb. This Gently Spicy Shepherd's Pie recipe is no exemption – it's beautifully seasoned with cumin along with coriander, cinnamon, and chili flakes.
Harissa paste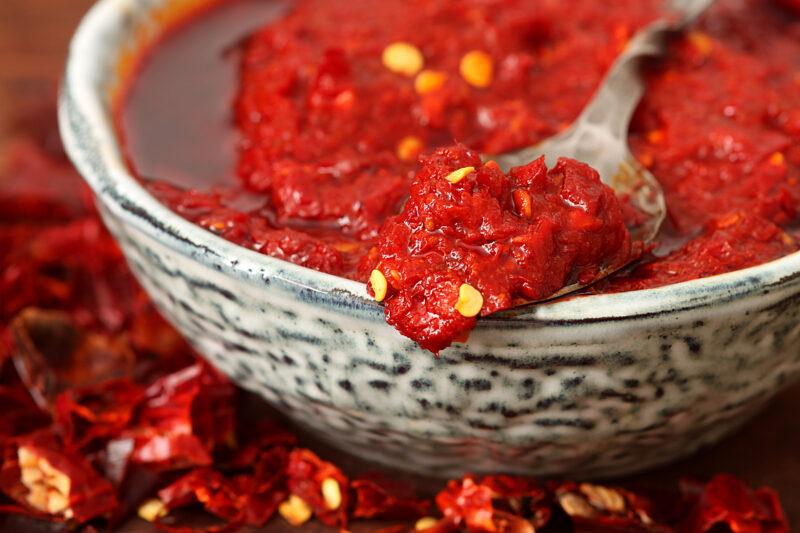 Harissa paste is basically made from red chilis, garlic, oil, spices, and some form of acid like vinegar or lemon juice. It has a very peppery and smoky flavor with heat levels that vary depending on the peppers and chilis used.
If you want a really spiced shepherd's pie, then this Harissa-spiced Shepherd's is for you. Aside from the kick that comes from harissa paste, it's also seasoned with cumin, cinnamon, turmeric, salt, and pepper.
Cardamom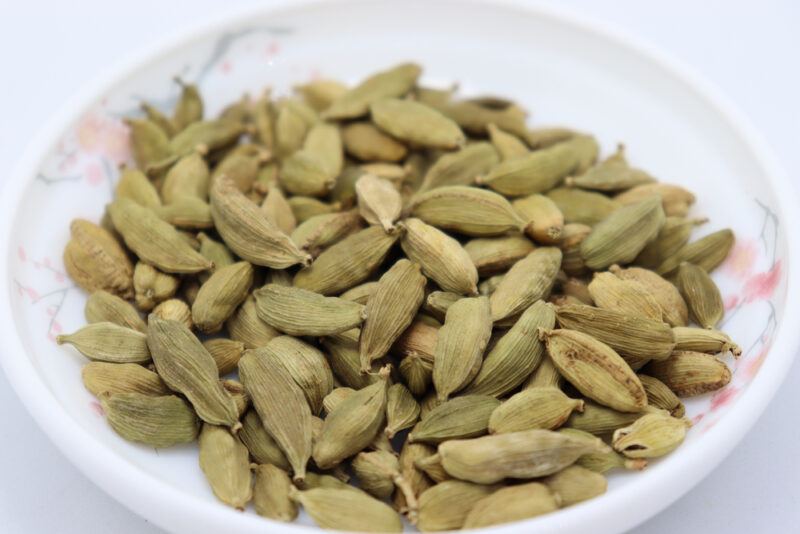 Cardamom is a spice particularly known for its strong flavor. This Indian spice came from the seeds of several plants that belong to the same family as ginger. It has a very complex aroma with a fruity, piney, and almost menthol-like flavor.
This Indian-spiced shepherd's pie is screaming with Indian flavors. From the cardamom to cumin, garam masala, turmeric, and red pepper flakes – this one is anything but boring. Sweet potatoes, too, are used as toppings instead of regular potatoes. And furthermore, these sweet potatoes got lime and ginger juice in them!
Doubanjiang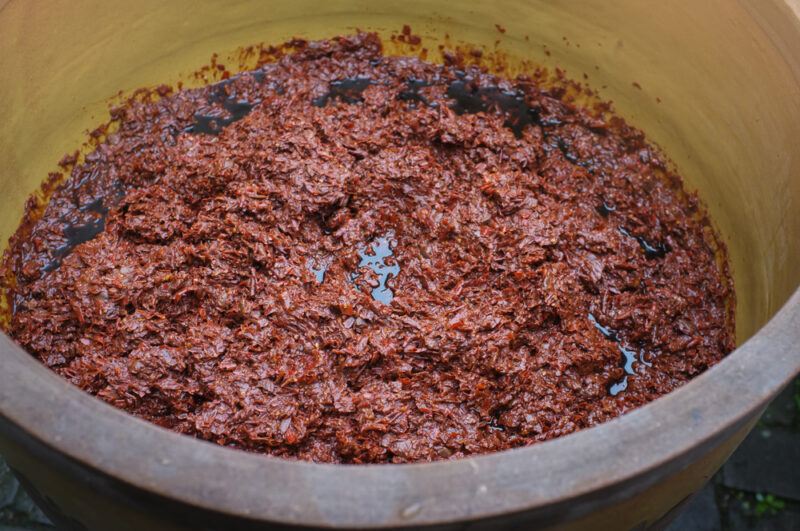 Doubanjiang is a fermented bean paste with savory and spicy accents. This Chinese bean paste is made from broad beans, soybeans, chili peppers, salt, and flour. It tastes spicy, salty, and slightly sweet. There is also plain or non-spicy doubanjiang which is equally tasty without of course the heat.
This Sichuan-Style Shepherd's Pie is both particularly easy and delicious at the same time! It's simply seasoned with doubanjiang, soy sauce, and sugar. Using ramekins or cups to individually bake them is a rather good idea, too. It makes serving the dish easier and even more presentable.
Bay leaves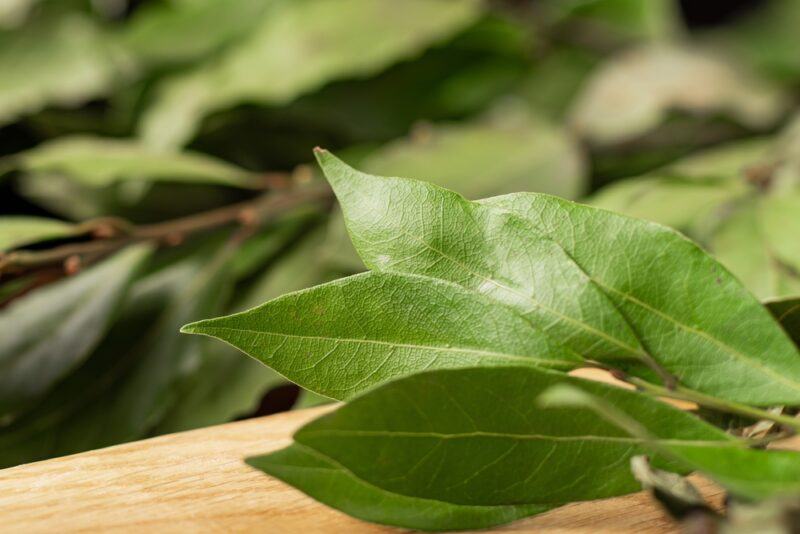 Bay leaves, also called Laurel leaves, can be used both fresh or dried in cooking. Its tea-like aroma helps in lightening up hearty dishes. Its fragrance, which is herbal with hints of floral, is more noticeable than its actual taste.
There really is something about bay leaves and meat! They simply seem to work every time. Especially so with the lamb because of its particularly unique smell. Adding bay leaves helps in eliminating or masking that. This shepherd's pie recipe is seasoned with warm spices including turmeric, coriander, cumin, garam masala, and yes, bay leaves.
Five-spice

Five-spice is a spice blend that consists of spices that represents all branches of Chinese cuisine. Its core ingredient includes cinnamon, cloves, fennel, star anise, and one other spice. This spice mix has a distinct licorice-like flavor with hints of sweetness and warmth.
Although this shepherd's pie recipe uses ground beef, you can always substitute lamb if you prefer that meat. You can also combine them if you wish. The use of five-spice makes seasoning this dish simple and straightforward. It's more than enough to expect great flavors from your shepherd's pie already.
Dijon mustard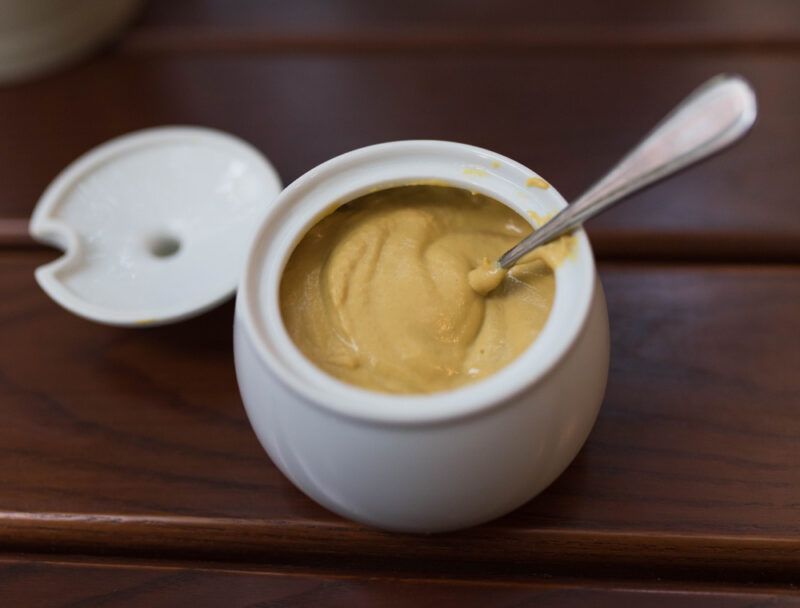 Dijon mustard, compared to yellow mustard, has a more distinct mustard flavor that is also more intense and complex.
This Irish-American Shepherd's Pie will surely pique your interest. It's packed with veggies and includes Dijon mustard along with Worcestershire sauce, allspice, salt, and pepper for seasoning. Its mashed potato is unusually flavored as well with sour cream, along with cheddar cheese.
Mirin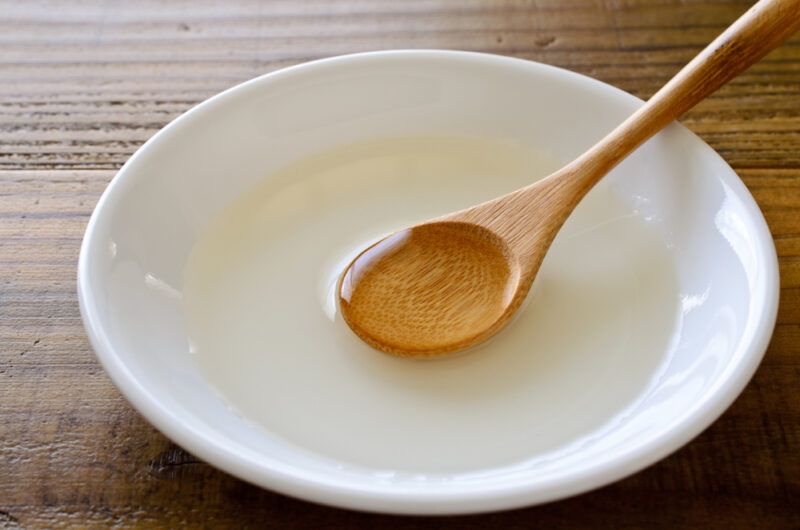 Mirin is similar to sake and is a type of rice wine. It's a common ingredient in Japanese cooking. Although it tastes quite similar to sake, mirin is somewhat sweeter. It also has lower alcohol content compared to sake.
If you're into flavor fusion then you'll absolutely love this Traditional Asian Shepherd's Pie. The beef is seasoned with Worcestershire sauce and a combination of a couple of Asian seasonings, mirin, and soy sauce. The resulting flavor? Well, amazing to say the least.
Cinnamon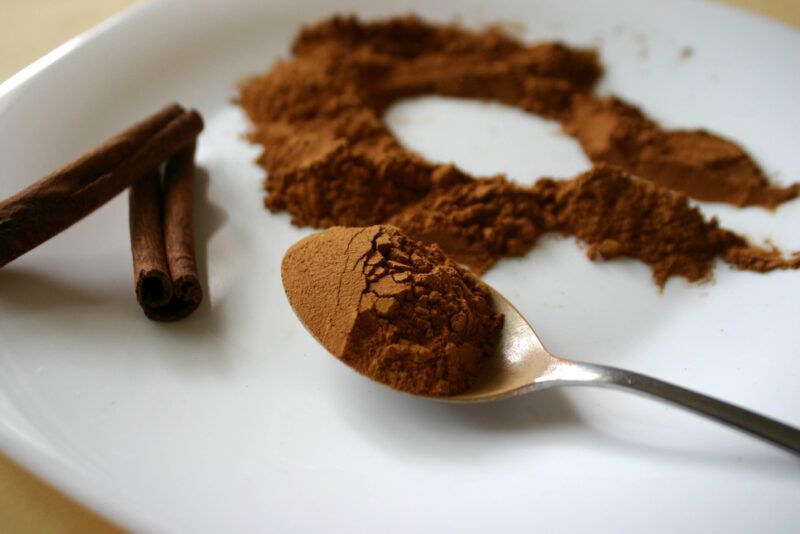 Cinnamon, whether in stick or ground form, tastes slightly citrusy with a spicy taste similar to clove. So, the only difference here really would be the texture.
If you're looking for a healthy shepherd's pie that is gluten-free, dairy-free, and paleo-friendly then here's one that perfectly fits that. This Moroccan Shepherd's Pie with Sweet Potato is simply and beautifully seasoned with cumin, chili powder, salt, and yes, cinnamon!
Related Content