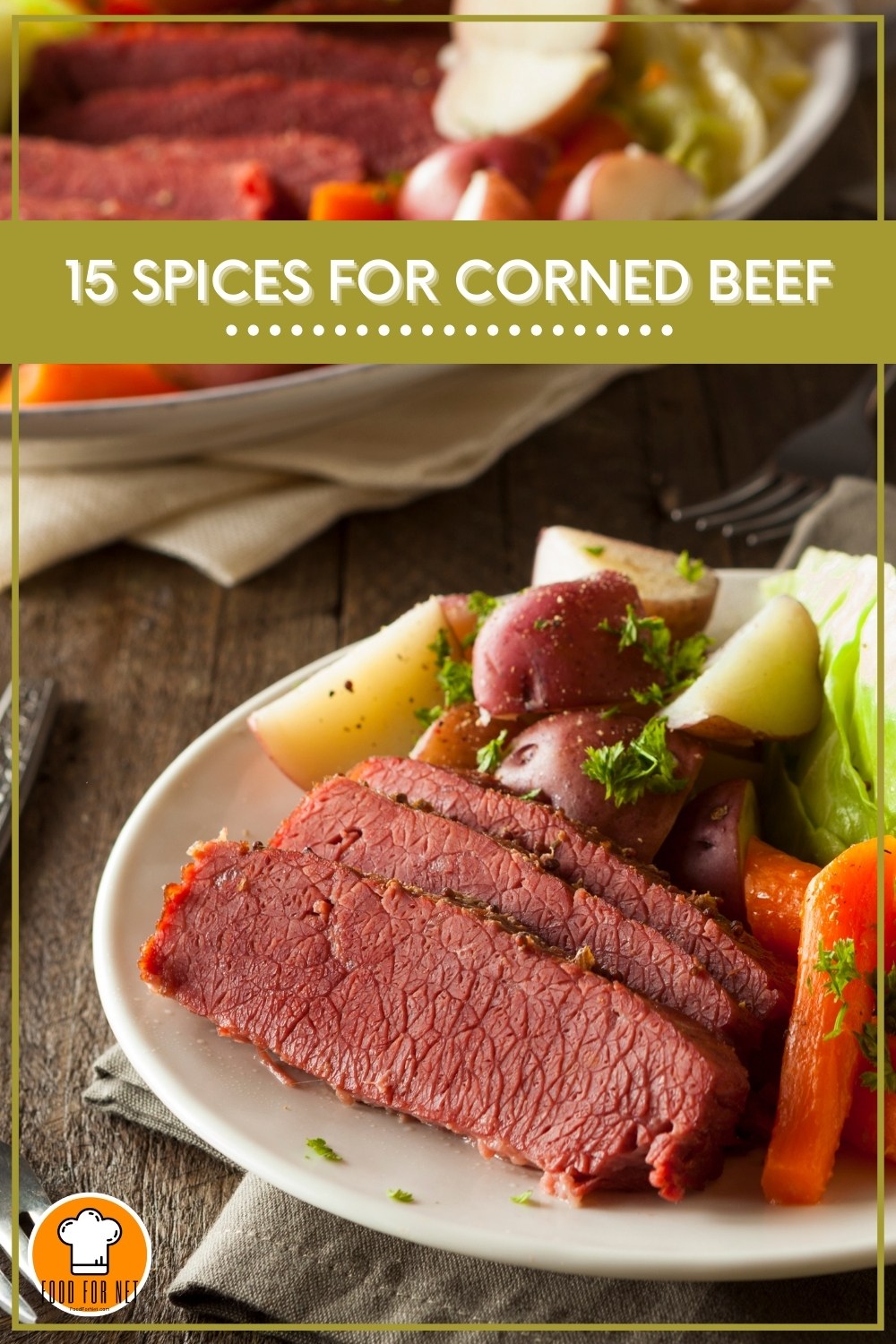 Corned beef is brisket that has been salt-cured using large-grained salt called 'corns' – hence the name. It's particularly popular in Irish and Jewish cuisine. Beef round primal cut can also be used in place of brisket since they're both tough meats.
This 'pickled beef' (because the brine for making corned beef is similar to brine used for pickles) can be readily available in the meat section of grocery stores – packaged in vacuum-sealed bags with spice packet.
Having said that you can easily cure your very own beef brisket at home. And while you can buy those pre-made corned beef seasoning, you can simply create your own mix using corned beef spices. See the list of spices here and start checking your cupboards to plan for your corned beef making session.
Spices for Corned Beef
Nutmeg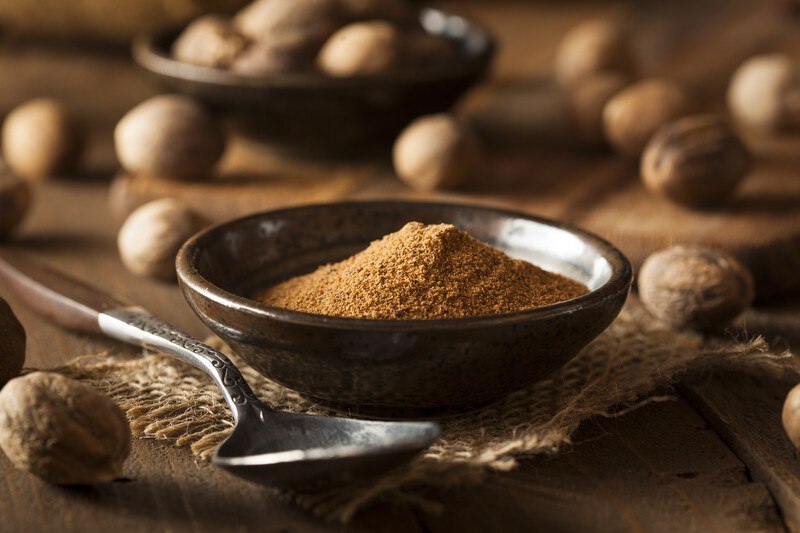 Nutmeg is the ground seed of the fragrant nutmeg tree, the Myristica fragrans. The seeds are dried gradually over a period of 6-8 weeks under the sun after which the shells are broken and the nutmegs are picked out for grinding.
It has a distinctive pungent fragrance with a warm and slightly sweet taste. Nutmeg contains powerful antioxidants and anti-bacterial properties. It's also rich in anti-inflammatory compounds.
The combination of herbs and spices, including nutmeg really level up the rub for this recipe, Herbed and Spiced Roasted Beef Tenderloin.
Yellow and Brown Mustard Seeds

Mustard seeds are from various mustard plants that are usually yellowish-white to black in color. There are 3 types, black mustard, brown Indian mustard, and white-yellow mustard.
The yellow mustard seeds are quite mellow in taste and a little spicy and sweet. The brown and black ones on the other hand are significantly hotter and also have a bitter flavor. Mustard seeds are loaded with vitamins and minerals and also good for digestive and cardiovascular health.
With this dish, Beef Tenderloin with Peppercorn and Mustard Seed Crust, you can see how the mustard seeds add a layer of flavorings to even heightened the amazing flavor of tenderloin.
Allspice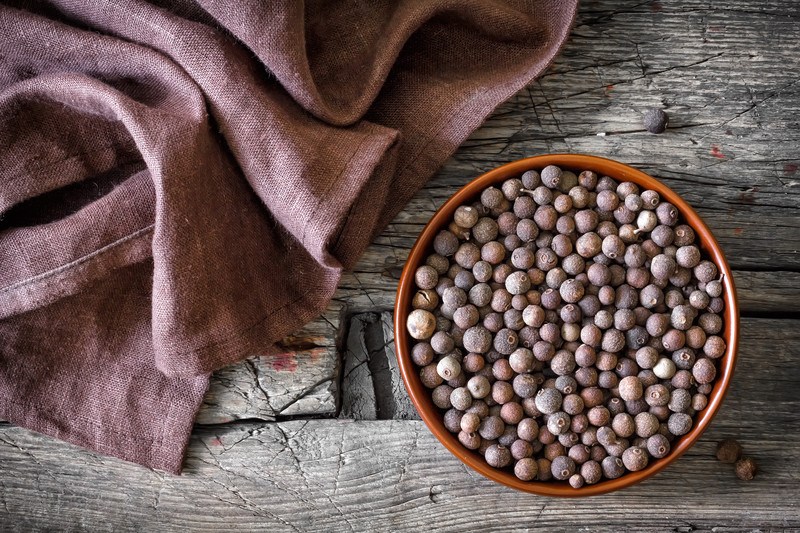 Allspice is the dried fruit of the Pimenta dioica plant, it's brown in color and resembles peppercorns. It was a native to Jamaica and was introduced into European and Mediterranean cooking in the 16th century.
Allspice's flavor profile is similar to a combination of nutmeg, cinnamon, cloves, and black pepper, hence the name. It has anti-inflammatory properties and also a good source of antioxidants.
For some, allspice in beef stew may not be a good idea but for this recipe, Old-Time Beef Stew it totally works.
Whole Peppercorns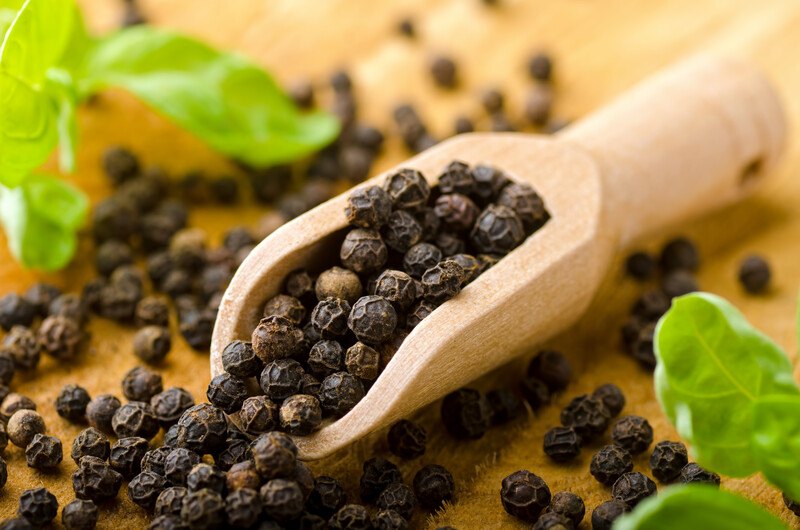 Black pepper is produced from the unripe drupe of a pepper plant that is dried under the sun or by machine. After the drying process, its skin shrinks and darkens and becomes black peppercorns.
It's rich in antioxidants and also has anti-inflammatory properties. Whole Peppercorns give the food a spicy heat which is usually heightened when slightly cracked.
Salt and freshly ground whole peppercorns are sometimes all you needed to pull off a beautiful and delicious beef steak. Try this Pepper-crusted New York Strip Steak recipe and see for yourself.
Cloves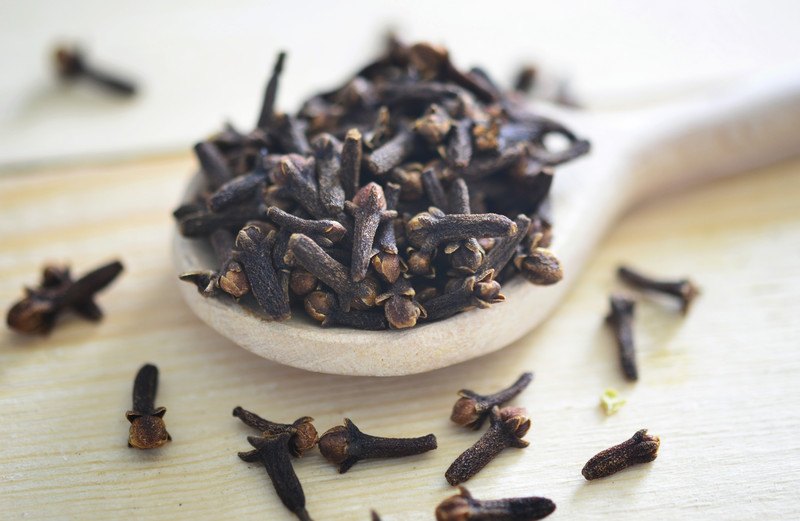 Cloves are the flower buds of a tree belonging to the Myrtle family and are native to the Moluccas Islands in Indonesia. It's used in many cuisines in many parts of the world but it also has non-culinary uses like in traditional medicine, clove cigarettes, or as an ant repellent.
This aromatic spice is somewhat sweet and bitter. Cloves are also astringent with a noticeable amount of heat. It's a good source of antioxidants and also contains important nutrients.
See how cloves compliment beef in this Old-Fashioned Beef Stew with Carrots and Potatoes recipe. Nothing can beat a heartwarming, comforting dish like this one.
Juniper Berries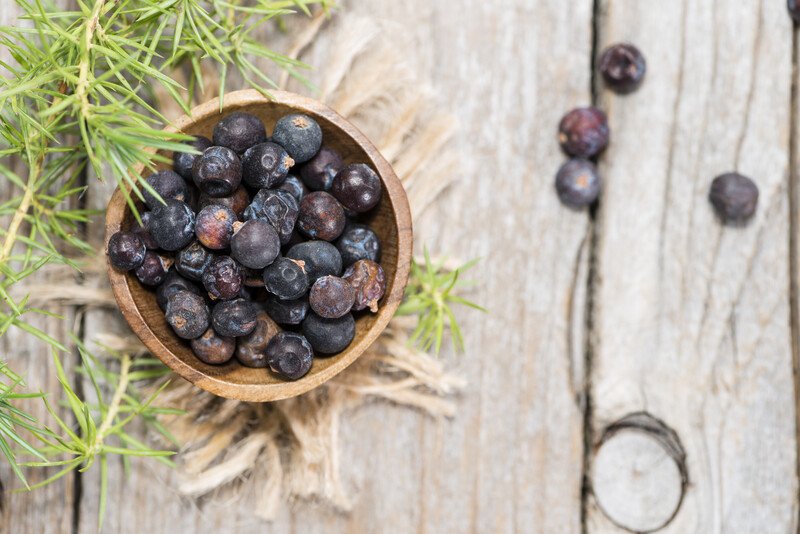 Juniper berries are actually seed cones of Juniperus communis. This cone has a berry-like appearance because of its fleshy and merged scales, hence the name.
It has a piney flavor with a hint of spice and fruitiness. Juniper berries are high in nutrients and provide an anti-inflammatory and antioxidant effect.
See how this spice works in rounding up this elegant course, Juniper Berry and Rosemary Petite Tender Beef Roast with Pea Puree.
Coriander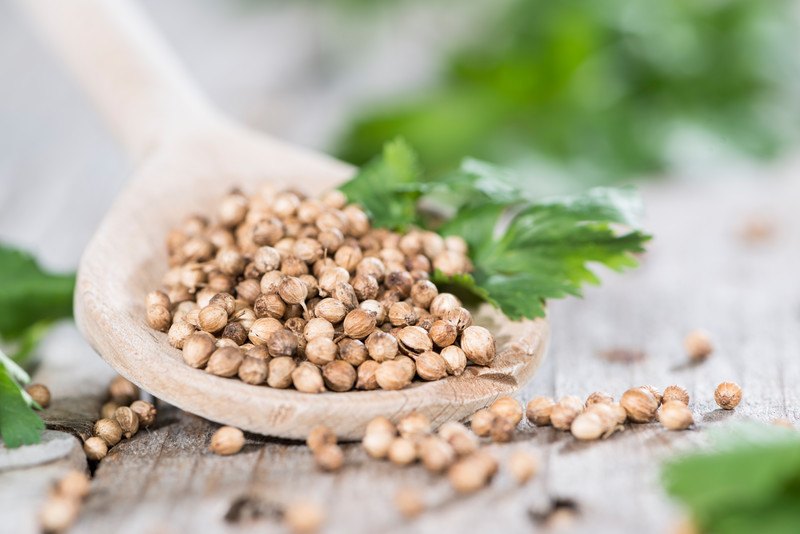 Coriander is the seed of a coriander plant which is an aromatic flowering plant belonging to the Apiaceae family. It's used as a spice in whole or ground form and is made even more aromatic when it's warm-up by dry roasting in a pan.
Coriander is a good source of essential minerals that are basically good for the heart. It tastes spicy, nutty, and a little bit lemony.
The wonder of this spice is seen in this very simple dish, Coriander Beef. It can be prepared ahead of time and then stir fry for just 5 minutes before dinner.
Cinnamon Stick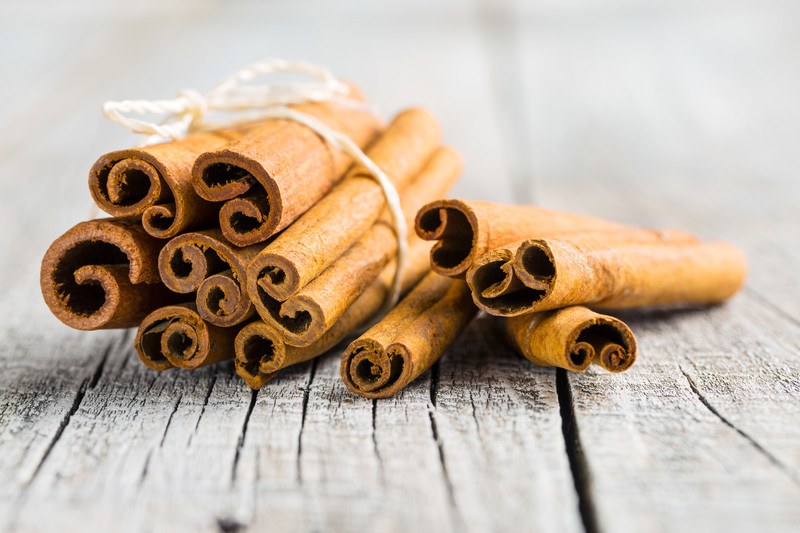 Cinnamon is derived from the inner bark of tree spices belonging to the genus Cinnamomum. The harvested stems are processed immediately by scraping off the outer bark and beating with a hammer to loosen the inner bark. It then curls into rolls after drying.
Cinnamon sticks have a fainter scent compared to when it's broken or ground into powder. It has an aromatic smell and sweet and woody flavor with a slight citrusy note and spicy taste. Cinnamon lowers blood sugar levels and also has an anti-diabetic effect. It also helps in bacterial and fungal infections.
Try Cinnabobs short for Kebabs on Cinnamon Sticks, to find out how this spice works perfectly with beef. Plus, presentation-wise, it's undoubtedly a thumbs up.
Crushed Red Pepper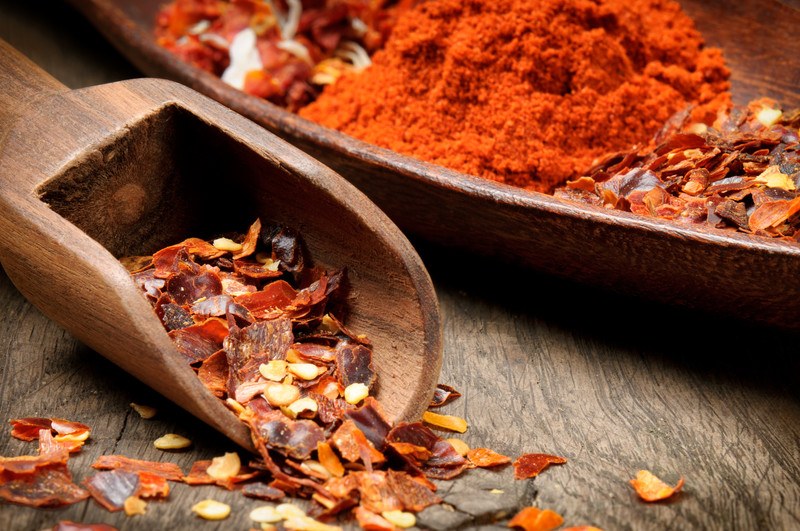 Crushed red pepper is made from crushed dried cayenne pepper, a type of Capsicum annuum. It grows up to 10-15 centimeters long, skinny, with a curved tip, and is red in color.
Cayenne is a good source of antioxidants including beta carotene, vitamin C, and cryptoxanthin. It is usually moderately hot and has an earthy, spicy taste.
This dish, Spicy Beef with Peppers can be served with rice or chow mein noodles. Not only is it a complete meal but it's also quick to make.
Ground Ginger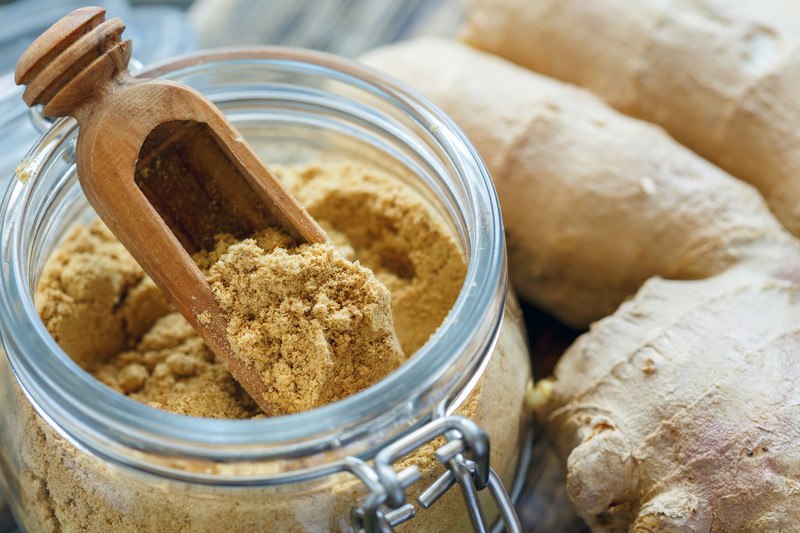 Ground ginger comes from the ginger root that belongs to the family Zingiberaceae which also includes turmeric, cardamom, and galangal. The ginger root can be dried under the sun, or via food dehydrator, microwave, oven, or freezer.
Ground ginger aids in digestion lowers cholesterol, reduce inflammation, and relieves various ache and pains. It has a warm and spicy taste, with a little hint of sweetness, and a pungent smell.
Together with other spices, ground ginger really adds a different flavor layer to this recipe, Korean Ground Beef and Rice Bowls.
Fennel Seeds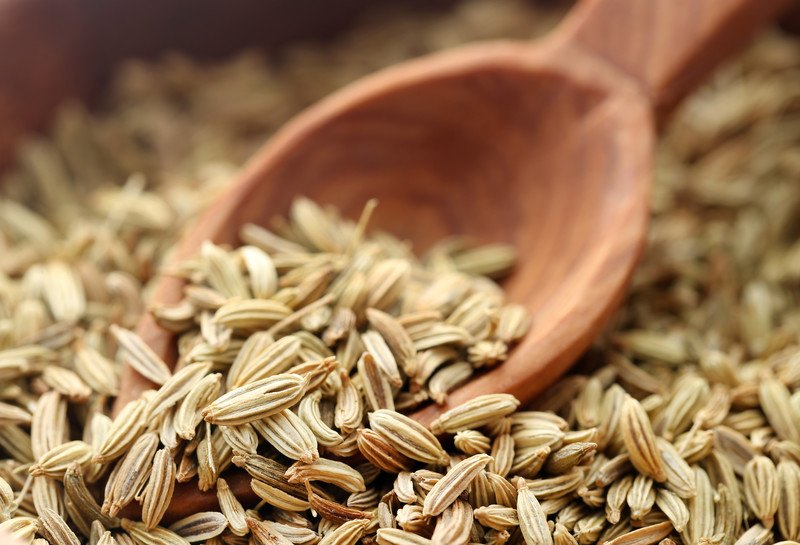 Fennel seeds come from the flowering plant species belonging to the carrot family called fennel. The seeds have a long, thin shape with pale green or brown color.
Fennel seeds have a licorice-like and slightly sweet taste. It's packed with nutrients and antioxidants. It may also benefit heart health and may contain cancer-fighting properties.
Try Braised Beef with Red Wine, Fennel & Cinnamon, and find out how the fennel seeds create a unique taste to the dish.
Cardamom Pods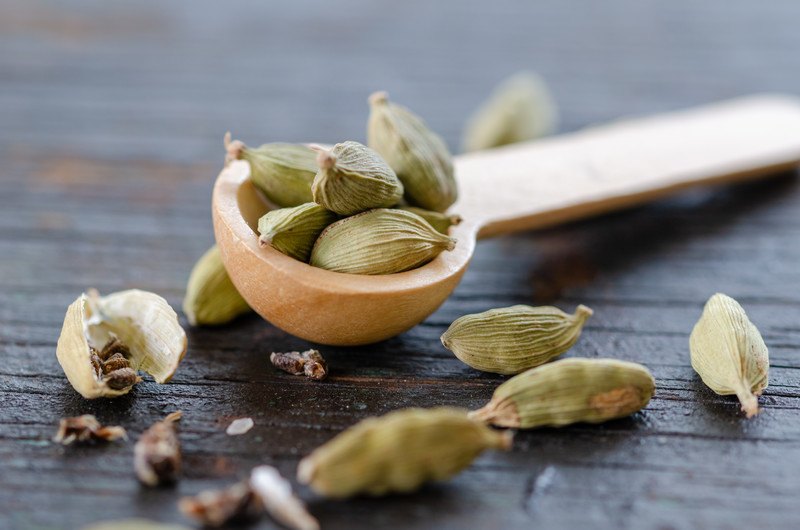 Cardamom pods come from the seeds of several plants in the genera Elettaria and Amomum in the family Zingiberaceae which are both native to India and Indonesia.
It has a zesty citrus flavor with a hint of sweetness and spiciness. Some have a smoky and minty flavor as well. Cardamom is not only rich in antioxidants but also has diuretic properties that help lower blood pressure. It also promotes oral health, boosts blood circulation, and aids in digestion.
Patiently braise short ribs for 5 hours with a mix of spices including cardamom pods, and then sandwiched the meat in a buttered bun with spiced yogurt – you then have your Black Cardamom Beef Sliders.
Star Anise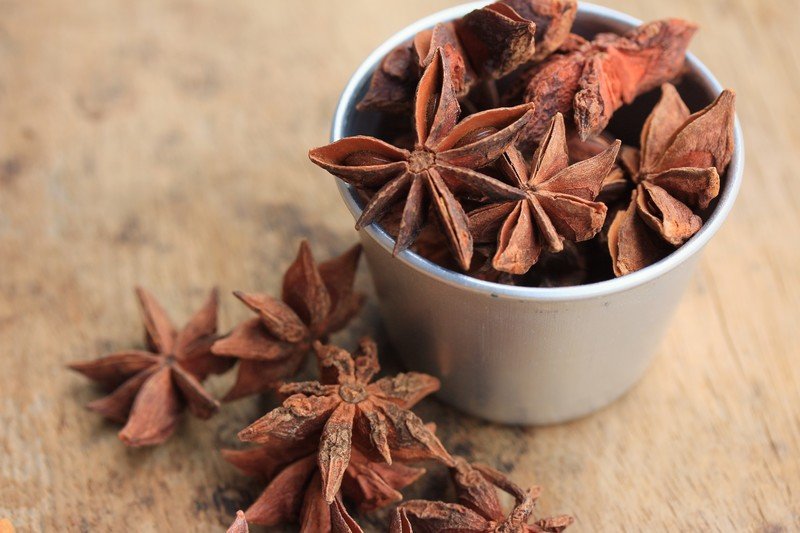 Star Anise is the star-shaped pericarps of the fruit Illicium verum that is harvested just before ripening. It closely resembles anise in flavor although the two spices are not related.
Star Anise has a very sweet and licorice-like taste, it can also be described as warming and earthy. This spice is rich in compounds that may contribute to its antioxidant, anti-inflammatory, and antimicrobial capabilities.
Braised Beef with Star Anise is a light beef stew with baby vegetables and aromatic stocks flavored with star anise.
Mace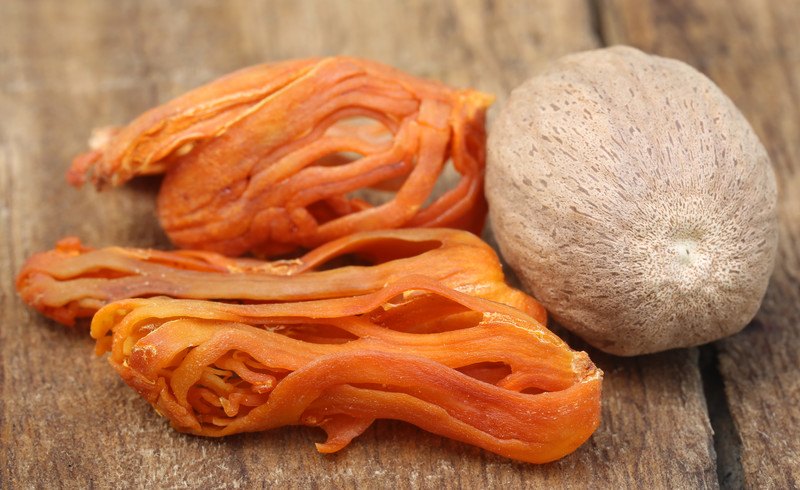 Mace is the spice derived from the reddish seed covering of nutmeg seed which comes from the fruit of the Myristica fragrans tree. It gives off a bright orange, saffron-like color to dishes.
Its flavor is similar to nutmeg but the latter is slightly sweeter while mace is more delicate. Mace aid in digestive health, alleviates anxiety and depression, and boost blood circulation.
See this old fashion spice in action and try Potted beef. Have this in your fridge ready for times when you crave a quick snack.
Bay Leaf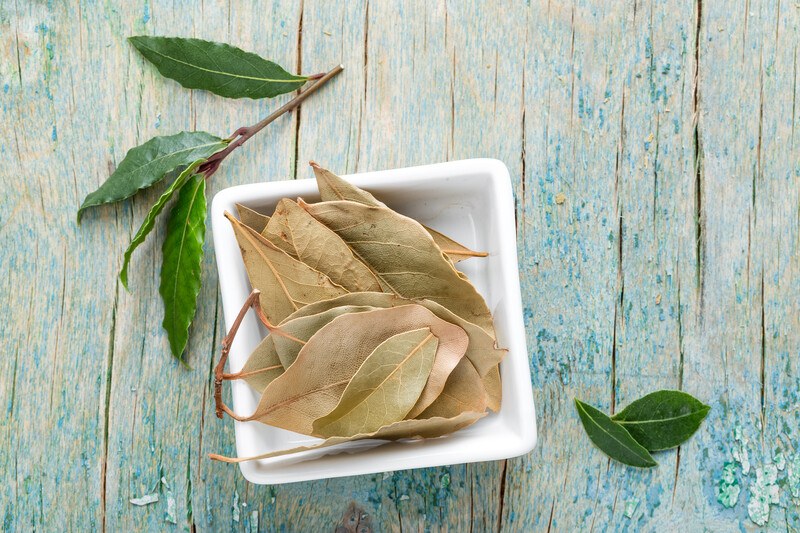 Bay leaf comes from the leaves of a tree belonging to the family Lauraceae that is native to the Mediterranean region. It's also sometimes called laurel.
Bay leaves are pungent and have a sharp, bitter taste. Its smell is slightly floral and herbal and is somewhat similar to oregano and thyme. Bay leaf is a rich source of Vitamin A and C, iron, calcium, magnesium, and potassium.
Savor the flavor added by bay leaf in this fragrant and super simple dish, Filipino-style Beef Steak with Onion and Bay Leaves.