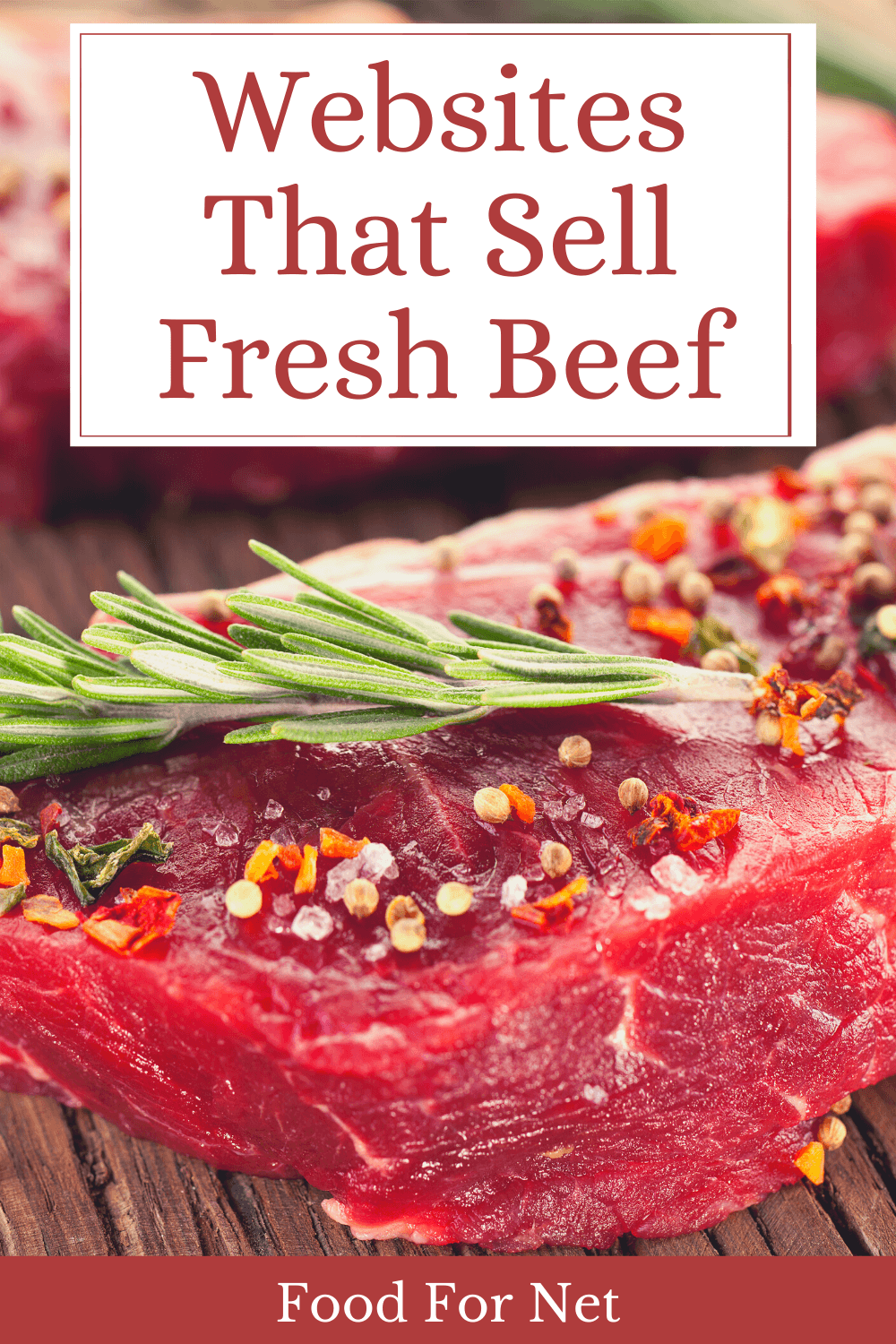 Buying any sort of meat can be a bit of an adventure given the number of options there are. Even once you choose the form you want – be it steaks, bacon, sausages, etc. – you need to make sure it's coming from a good place.
So many boxed meats from the grocery store may boast about their protein content and other potential health benefits, but these are often overpowered by artificial preservatives and unhealthy processing methods.
To truly get the full health benefits from your beef without all the bad, it's smart to buy fresh beef online. Transparency is hard to achieve in a large grocery store but buying from a local family farm makes it much easier.
You can often find all the information you need on the website, and many farm-to-table companies focus on natural diets, humane practices, and quality control. They produce their meat in small batches and hand-cut it.
That's not to say you can't get good quality meat at more specialty stores or perhaps farmers' markets, but ordering online provides the added benefits of convenience and saving time. You'll also get it delivered quickly and you won't be at the mercy of the limited supply on the table in front of you.
There are many other options for ordering online too, giving you the chance to stock up your cupboard all at once. For example, you can order fresh fish online, along with other types of meat and many types of fruit.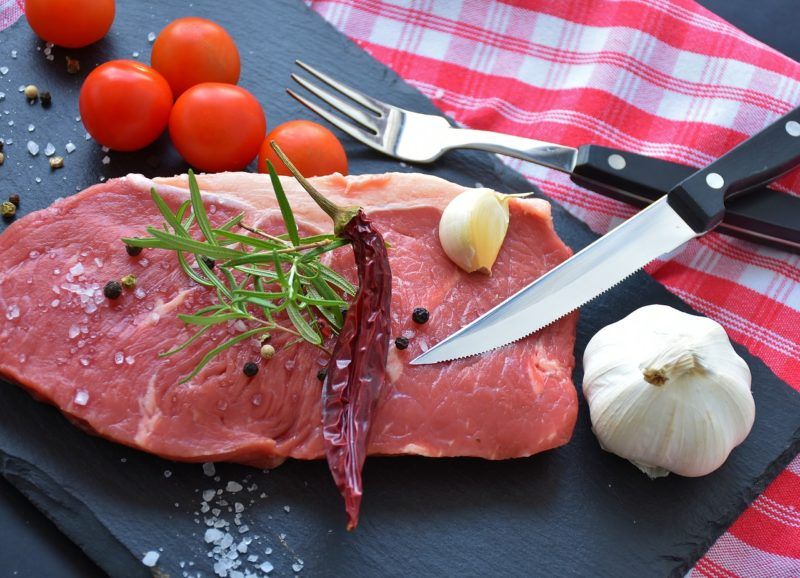 Where to Buy Fresh Beef Online
US Wellness Meats
Premier Meat Company
Gourmet Food Store
The Wagyu Shop
1. US Wellness Meats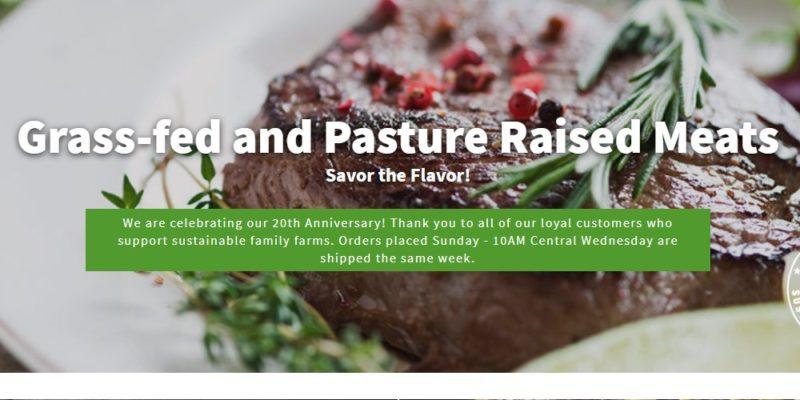 US Wellness Meats represents a network of local, family-run farms that are committed to raising and producing quality, sustainable, grass-fed meat. They strive to offer the healthiest meats around while ensuring the animals have an exceptional quality of life before they are humanely butchered.
The animals eat a natural, nature-fueled diet and have space to roam around and enjoy themselves. Even their land is free from pesticides and artificial preservatives meaning the grass they graze on is even entirely natural.
Not only is their meat tender, tasty, and healthy but you get more for your money than any commercially processed meat. Because their animals are grass-fed, the meat contains very little excess fat, whereas animals fed grain and kept in confinement will have a higher fat content. While some people enjoy the fat on meat, that's not why you eat meat, and it's certainly not the healthy part.
Because their practices are so sustainable and healthy, they've acquired a large and diverse following of loyal customers. These range from professional chefs and athletes to home-cooks and even those on special health-conscious diets.
Their beef is top-notch and comes in many different forms. You can get steak, ground beef, burgers, roasts, jerky, bacon, sausages, and more. The same can be said for their selection of lamb, bison, pork, poultry, and seafood. They offer both fresh and frozen meat for delivery nationwide.
2. Premier Meat Company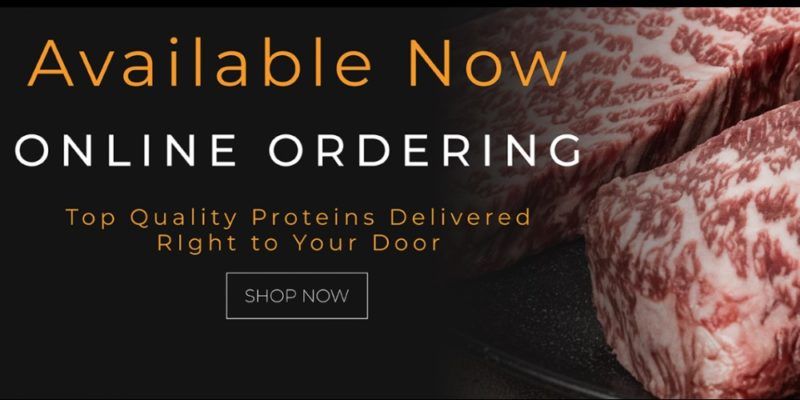 Premier Meat Company is a family-owned company that's been in business for more than 50 years. They have worked hard to create and maintain their reputation for high-quality, sustainable meat. They never stop working to innovate and improve, striving to raise the bar across the industry.
Their meat is some of the freshest and most sustainable around, farm-bred, humanely treated, and hand-cut to perfection. They're also proud to offer some of the fastest turnaround times in the business without sacrificing even an ounce of quality or integrity. They have a team of passionate and highly-dedicated staff at the ready at all times. If you need a next day delivery, they've got it handled, every time.
They also work hard and pay very close attention to the details of every order. They don't even work with traditional butchers, hiring only highly-skilled craftsmen who hand-cut the meat to meet the exact specifications of each individual order. They do sell whole pieces of meat, or you can get it cut and portioned into any size and quantity you want.
In terms of beef, they offer a variety of types. This includes Japanese Wagyu, Australian Wagyu, American Wagyu, USDA prime beef, and dry, aged beef. They also offer what is called "choice beef" which includes a selection of steaks, ribs, mignons, strips, and several other styles.
They also have a selection of pork, lamb, poultry, and seafood. Their products are available for delivery nationwide.
3. Gourmet Food Store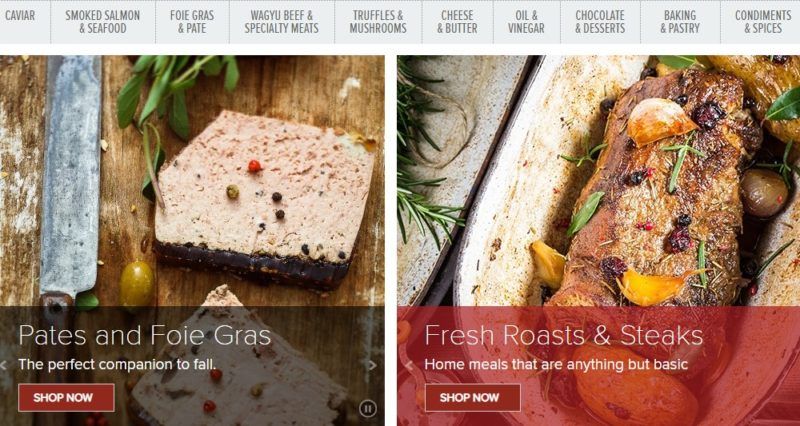 Gourmet Food Store is your destination for all things specialty, gourmet, and hard to find. They work hard to source only the best quality products from around the world and offer them to you from one convenient location.
They've got a little bit of everything, with a great selection of seafood, truffles, mushrooms, cheese, butter, oil, vinegar, chocolate and other sweets, baking and pastry items, condiments, spices, teas, jams, honey, and pantry staples.
In terms of meat, they have an impressive selection of Wagyu beef in the form of striploin, tenderloins, steaks, burgers, hot dogs, and more. They also have an assortment of other smoked and cured meats like duck, pancetta, pork, ham, venison, lamb, buffalo, turkey, and more. All their meat is available fresh with a selection being available frozen as well.
Their passion for food extends beyond providing the food itself and into a desire to share their wealth of information and knowledge with their customers. Their website features a comprehensive blog with posts about all kinds of meals, types of foods, holiday specials, and plenty of helpful information. They also have a great recipe section. This is especially useful for anyone who's new to baking or cooking with their rare, specialty ingredients.
All products can be shipped throughout the United States, with international delivery available for non-perishable items only. You must get in touch with them directly to discuss international shipments.
4. The Wagyu Shop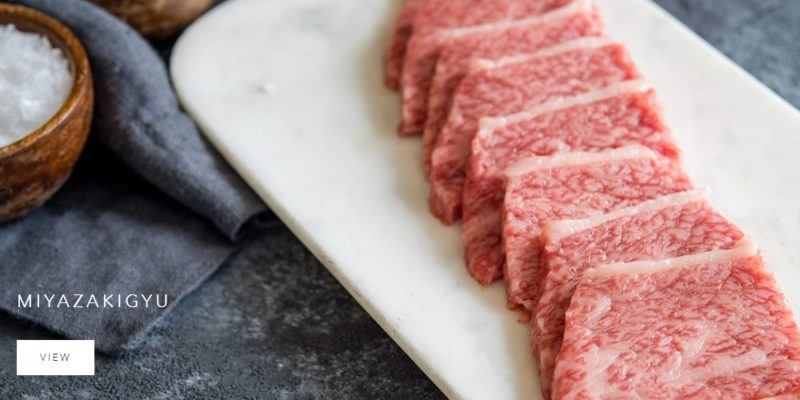 The Wagyu Shop is dedicated to Wagyu beef and they strive to be your number one source for premium quality Wagyu and other rare and sought-after products from around the world. Much of what they have available could only otherwise be found in high-end restaurants.
Not only do they want to provide the meat but they want to be a solid educational resource as well. For starters, their blog is full of helpful information. If you can't find what you're looking for there, they make themselves available to answer questions and address concerns personally.
They offer a selection of Japanese Wagyu as well as Australian Wagyu. They focus on these two sources for their beef. They have developed close partnerships with farmers and companies that specialize in Japanese Wagyu produced from the best Japanese black cattle. Their partners are experts in their craft and are known for both quality and consistency.
While their focus is on selling premium Wagyu and educating their customers at the same time, they also offer a selection of pork. This includes fillets, sliced bacon, sausages, boneless ribeye, and more.
All of their beef is shipped overnight in chilled, insulated containers to ensure they remain fresh and in perfect condition. They guarantee next-day arrival as long as your order is placed before 9 pm. They offer delivery to all 50 states.
Things to Consider When Buying Fresh Beef Online
Meat is tricky because, in theory, it's very healthy and offers many benefits. But, in order to increase production and profits, many companies confine animals to house more, feed them artificial diets, inject them with chemicals, and generally don't treat them with much care.
This means that although there is technically some protein and nutrition in there, you're getting a lot of bad stuff too. Not to mention how the animal suffered before being killed. When you buy fresh beef online, you have much more control over who you support and often have much more access to knowledge of how the animals are treated and how the meat is processed.
When looking for online meat suppliers, think carefully about the following considerations:
Source
First, look very closely into where the meat is coming from. Read through the company's website and look for information about how their animals are housed, fed, and treated in general. Not only is it important that the animals are treated humanely but their diet will translate directly into the quality of the meat.
More and more companies are heading in a more sustainable direction so your options are increasing as time goes on. The internet also allows wider access to small, family farms that have always done it the right way.
Variety
Beef, and all meat for that matter, comes in many forms. You can get roasts, fillets, strips, and so much more. Some companies even offer custom cuts that let you dictate exactly how much you want and in what quantity.
Definitely look into the variety of beef a company offers., especially if you have specific tastes and/or dietary restrictions. Beef can also vary in price so a range of price points is important too if you're on a budget.
Shipping Conditions
It's no secret that meat can and will go bad if not kept in the proper environment. Look into a company's shipping procedures before making an order to ensure your meat will arrive in good condition. This is especially true when buying fresh.
Overnight shipping is best so it gets to you right away, but it's important that they ship it in the right packaging to keep it chilled and fresh while in transit.