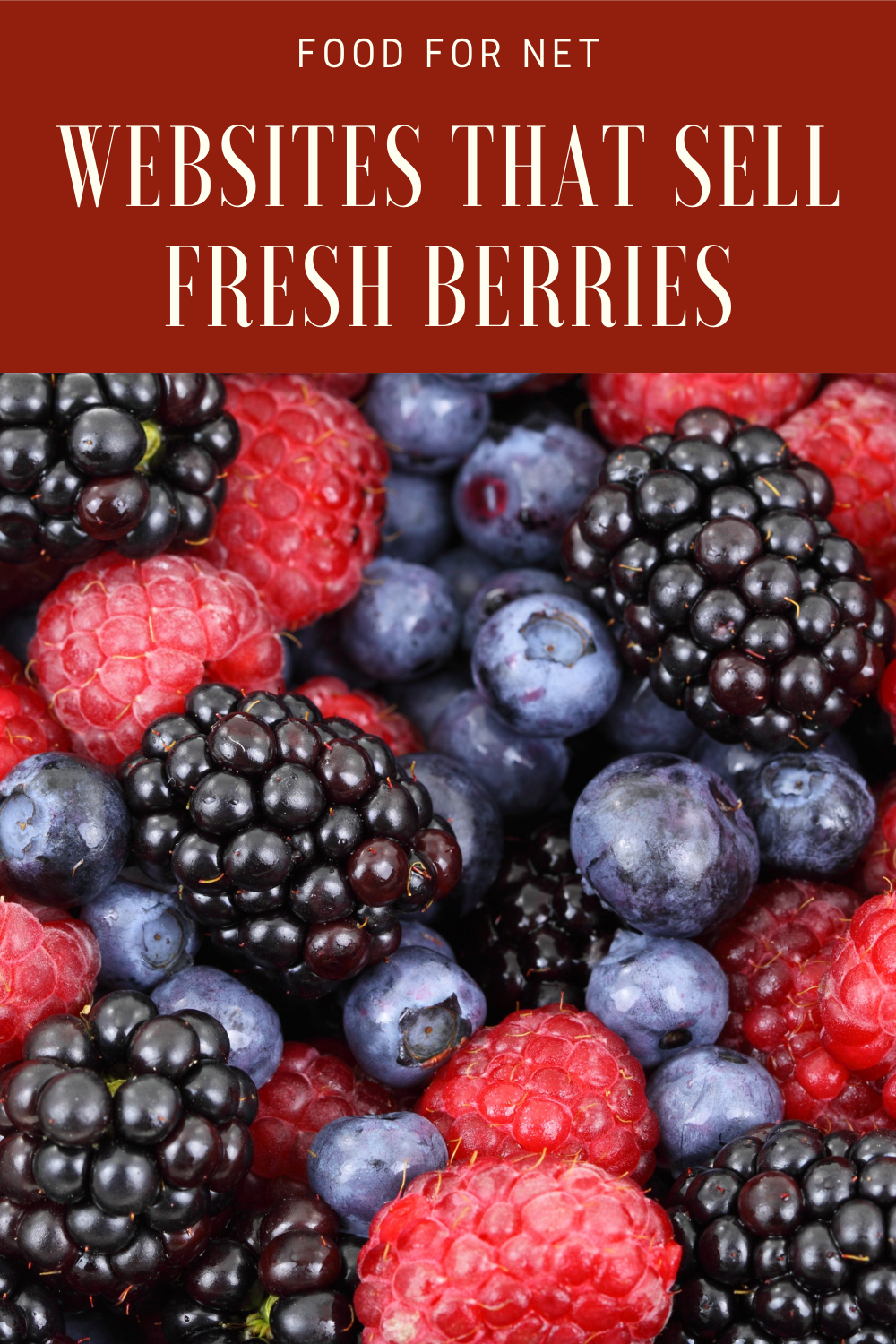 Berries are a universal snack that can be eaten fresh and alone or turned into many yummy meals, desserts, and more. Fruit pies are great for sharing, especially during holiday celebrations. Fruit smoothies are also quite popular as you can play around with flavors, and it's a healthy choice no matter how you go about it.
Fruit smoothies are particularly healthy as they often contain a medley of fruits, all of which offer a different nutrient profile. This means you're getting a ton of good stuff all at once.
For example, blueberries are known for their powerful antioxidants and high vitamin K content. Raspberries have plenty of fiber and manganese, while strawberries are a fantastic source of vitamin C, offering 96% of your daily requirement in a single cup.
Goji berries are a lesser-known berry that's slowly growing in popularity among Western cultures. It offers 42% of your daily vitamin A as well as a good dose of zeaxanthin, which contributes greatly to eye health.
The problem with berries, though, is that because they're so popular many companies mass-produce them with no regard for quality or health. These berries may taste great, but you aren't necessarily getting the benefits from them that you think you are.
To avoid this, you can buy fresh berries online from trusted, transparent retailers and farmers. This way, you can investigate their process and have more control over what you buy. This also ensures you're truly getting the freshest berries as most online stores or farmers markets will ship freshly picked fruit rather than giving you something that's been sitting for a few days.
This also gives you the bonus of supporting local farmers and their families, without whom we'd run out of truly healthy, organic options. While you're shopping, you can keep an eye out for other similar products too, like cranberries, mulberries, and red currants.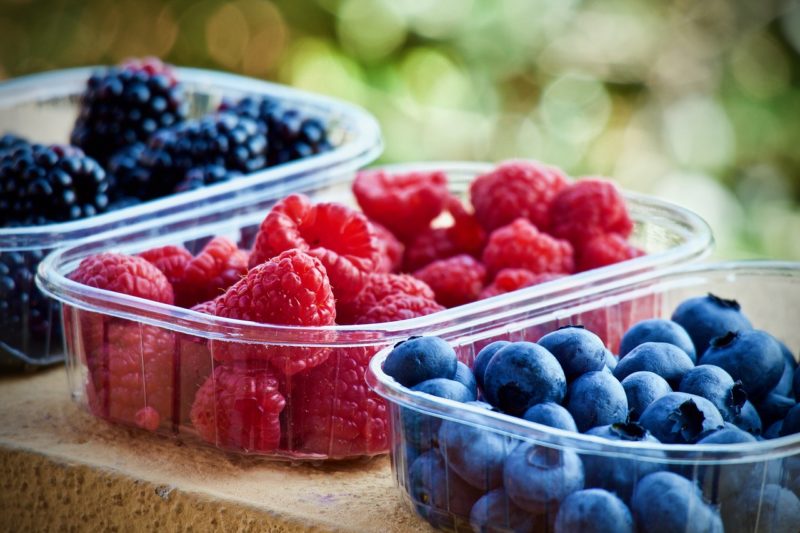 Where to Buy Fresh Berries Online
The Fruit Company
The Fruit Guys
The Blueberry Store
Floom
1. The Fruit Company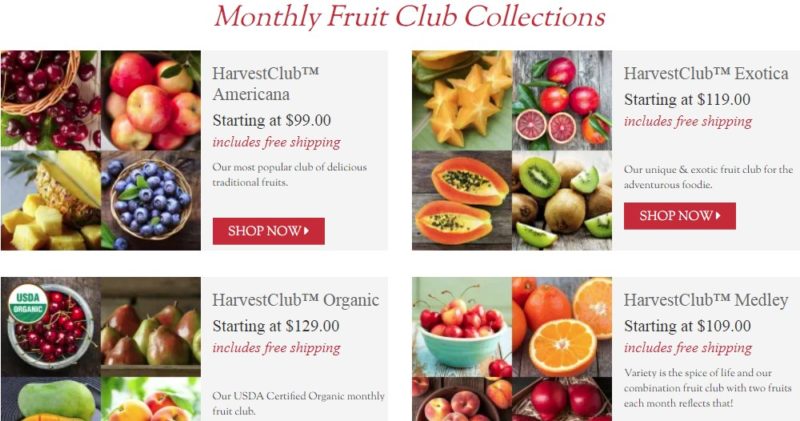 The Fruit Company began as a simple apple orchard in 1942 after it's founders moved away from New York to buy land and bring their vision of producing amazing fruit to life. At first, they delivered only apples and pears to mail-order customers across the United States.
Over the years they slowly expanded their farm, adding more pear trees and eventually introducing new fruits, starting with cherries. Blueberries followed soon after, and today, they offer a huge selection of fresh fruit for convenient delivery.
In addition to offering fresh, good-quality fruit, they want to make your life easier which is why they offer their selection of monthly fruit clubs. Their service is geared towards adventurous fruit-lovers who want new fruit coming in every month.
There are four options to choose from, including Americana, Exotica, Medley, and Organic. The Americana club is for those who enjoy traditional fruit, and their box will contain a selection of blueberries, oranges, pears, apples, etc., delivered each month as they come into season. The Exotica box offers more exotic, harder-to-find fruits, whereas the Medley box contains a combination and delivers two varieties each month. The organic box offers exclusively organic fruits for those that want this.
They offer delivery to the entire United States, with options for home delivery as well as delivery to hospitals, college campuses, and even hotels.
2. The Fruit Guys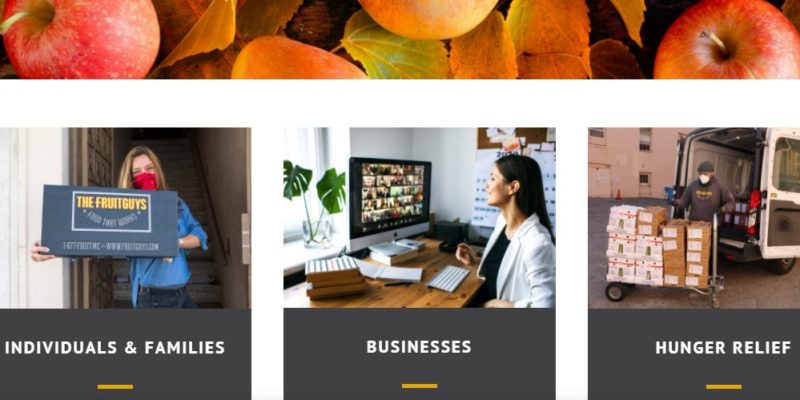 The Fruit Guys began as a tiny operation in 1998 and were based on the goal to help provide better, healthier food and snack options to employees throughout their busy workdays. The first rendition of the company was located in an apartment kitchen. Today, they've grown to include locations in 15 different regions while also expanding to home and individual delivery.
For families and individuals, they offer a great variety of boxes. You can choose from a general mix of fruit or vegetable staples, organic-only boxes, or more targeted boxes that include multiples of a certain fruit. They also have fruit and tea boxes and a snack-themed box. While you can't customize the boxes entirely, there are plenty of options to help you get what you're looking for. If you want a good selection of berries, go for the staples or organic boxes. They'll include a selection of seasonal berries as they become available.
For businesses, they offer a similar format with different options. You can buy a giant box of individually wrapped fruit for everyone to choose from, or order smaller snack kits to hand out to individual employees. They also offer home delivery for employers who want to send healthy snacks to remote workers.
In addition to bettering the lives of families and businesses, they're also committed to fighting hunger in their area. They personally donate food and boxes to a couple of local organizations that support struggling and/or homebound members of the community. They also encourage their customers to donate to the same causes, offering an easy and secure way to do so on their website. They offer nationwide shipping, including Alaska and Hawaii, although shipping costs to these areas can be high due to the short shelf life of most fruits.
3. The Blueberry Store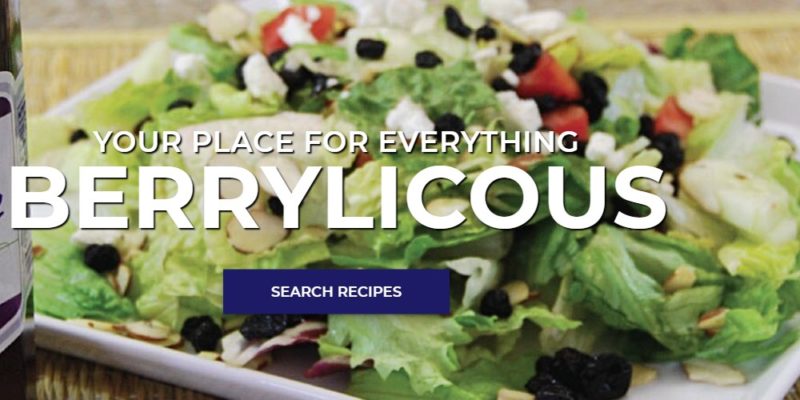 The Blueberry Store is, of course, quite passionate about blueberries. Not only are these berries juicy and delicious but they are among the healthiest of berries with their impressive nutrient profile and powerful antioxidant content.
The Blueberry Store officially began in 1990 but was purchased by the current owners in 2007. The couple bought the store as a way to challenge themselves and expand their reach. They already grew blueberries, so they jumped at the chance to stock The Blueberry Store with products made from their very own fruit. The store currently has three locations but offers international shipping on most of their products. Delivery of fresh blueberries is more limited as many countries have restrictions on fresh fruits.
Their fresh blueberries are top-notch and you can buy small amounts or purchase them in bulk. Fresh blueberries are only the beginning, though. The Blueberry Store has created blueberry-flavored versions of so many other things. This includes salad dressings, pancake mix, honey, juice, tea, candy bars, jams, salsa, cookies, granola, and so much more. It's the ultimate destination for blueberry enthusiasts.
4. Floom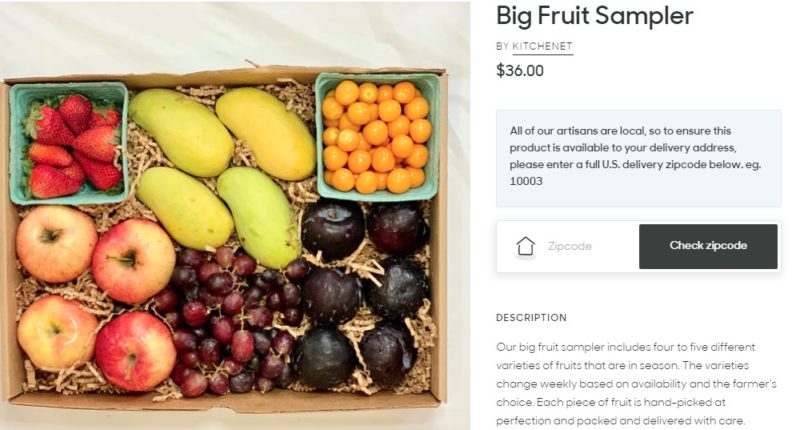 First and foremost, Floom is a nationwide source for flower delivery. They have a network of handpicked florists around the country with whom they partner to offer the best possible service – including same-day delivery if necessary. While flowers are their specialty, they've developed a grocery delivery service that is just as convenient.
To start, they offer small and large fruit boxes, delivered as often as once a week. Each box contains a selection of local, hand-picked seasonal fruit. What you get will change with the seasons, and that includes the selection of berries. Regardless of what's included each week though, freshness and quality are guaranteed. You're also supporting a local farmer working hard to bring the best to their community. They offer similar veggie boxes as well as general grocery boxes that include bread and milk.
Same-day delivery is available in a handful of states if you order before noon, while regular delivery is available throughout the rest of the country. Your location will play a role in the exact products you receive as they work only with local farmers to provide the freshest, best-quality food.
Things to Consider When Buying Fresh Berries Online
Fresh berries are an easy and delicious way to add some good-quality nutrition to your life. They're also incredibly versatile meaning you can always mix it up and try new things. Ordering online has its benefits, but there are a few things you should think about before you buy fresh berries online:
The Variety
First, consider exactly which berries you want. Is there a specific berry that's your favorite, or do you just want a good variety? Many online grocery stores offer all the basics, but not always at the same time due to seasonal availability.
If you're not picky and want some rotating variety, consider a monthly or weekly delivery of a curated fruit box. This will include a variety of seasonal items that you don't necessarily choose, but they usually come from a local farm which is a good way to support your community and get a nice little surprise each time.
The Source
Different berries thrive in different environments, so you must consider where they're coming from. Buying locally is your best bet for fast, affordable shipping and maximum freshness.
This isn't always possible, though, as seasons change. You might have to order your favorite berry from farther away once winter hits. This isn't always bad, but the berries might not be the same and it may be harder to find them fresh.
Shelf Life
Lastly, it's important to consider the shelf life of different berries, especially if you plan to order a variety at the same time. Most places ship fresh berries same-day or overnight, but some will still last longer than others.
Just be aware of what you've ordered and what may need to be eaten immediately, and what can last a couple of days in the fridge.