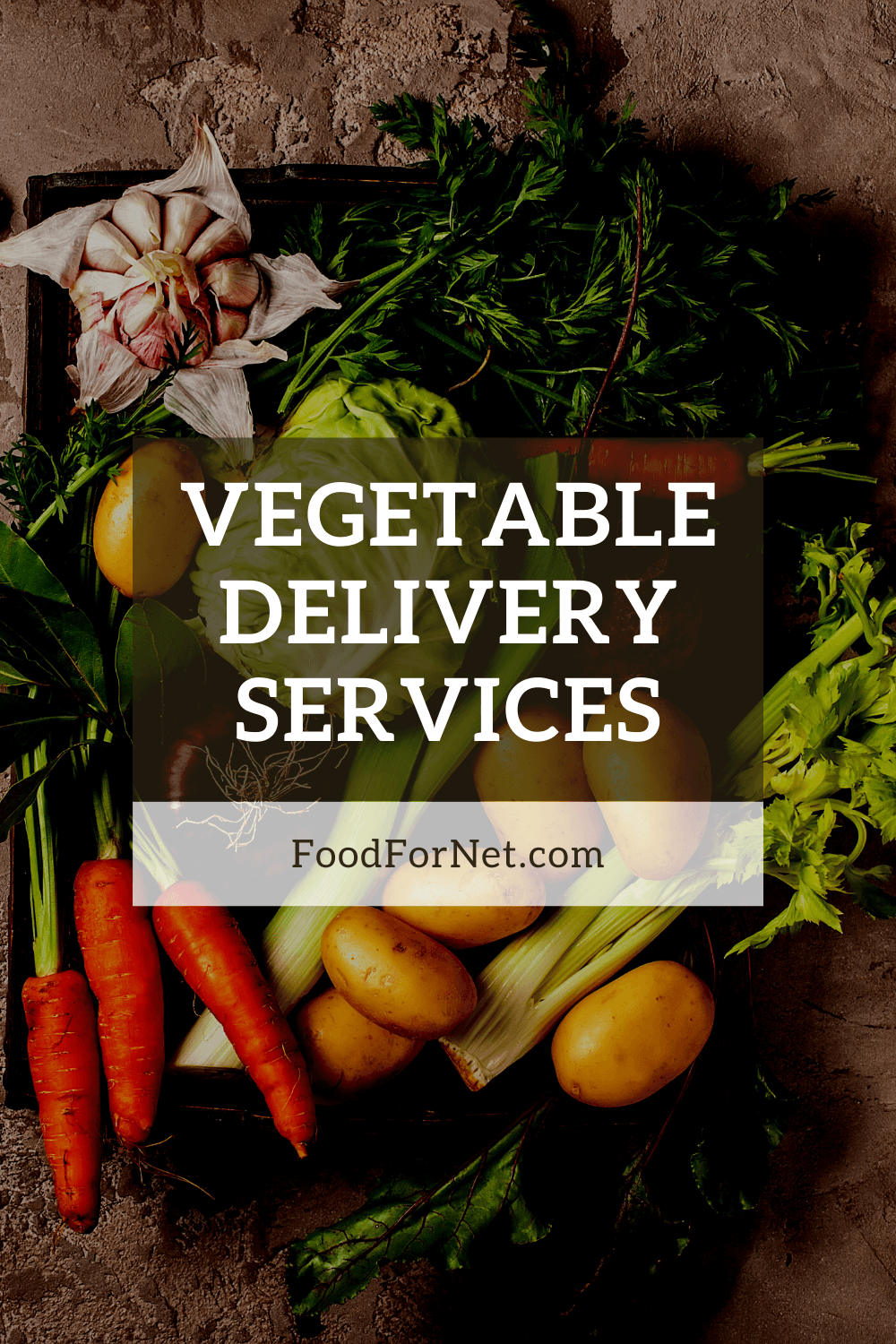 Produce delivery services are popping up all over the place these days, as people realize it's much nicer and more convenient to have groceries delivered. For those with mobility issues, disabilities, or limited access to transportation, a delivery service can become a necessity.
Not only is it more convenient, but it can also save you money. Buying produce boxes from local community farms cuts out the middle man that is the grocery store. You don't have to worry about ridiculous markups.
You also don't have to wonder how long a vegetable has been sitting on the shelf. Buying directly from the farm means you can ask questions, though you won't need to if their farm-fresh guarantee is right there on the website.
Many vegetable delivery services offer plenty of customization options so you're always getting exactly what you want. But, it's also a great way to try some new things if you're on the more adventurous side. Your local farmer might grow some things that your grocery store doesn't carry.
You can also branch out and look at other options, like meal prep and fruit delivery services.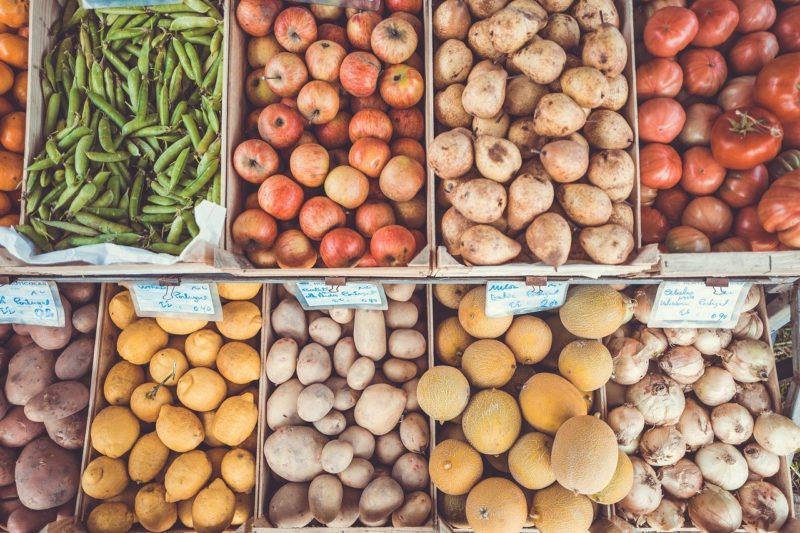 Vegetable Delivery Services
Chef's Garden
Floom
Green Bean
Melissa's
Harvie
Thrive Life
Washington's Green Grocer
Organic Mountain Farms
Boxed
Bella Bean Organics
1. Chef's Garden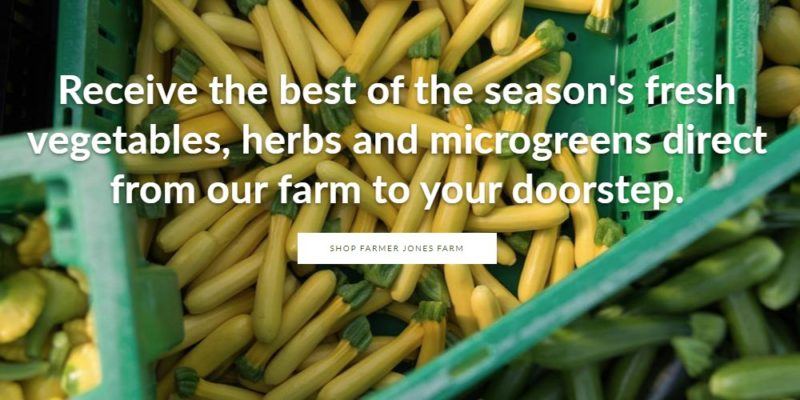 Chef's Garden has been in business for more than 30 years. They have always worked hard to deliver high-quality products that are flavorful and fresh with a long shelf-life. They began as a service specifically for chefs, wanting to bring them only the best ingredients.
Today, they've branched out and partnered with Farmer Jones Farm to offer the same quality products and the same service straight to your home. Their "farmer's box" will contain a selection of fresh vegetables, herbs, greens, and more that are currently in season. This means the content will change as the seasons change.
For a more specialty box, you can order a summer squash box, the tomato box, or any number of other assortments they've created.
2. Floom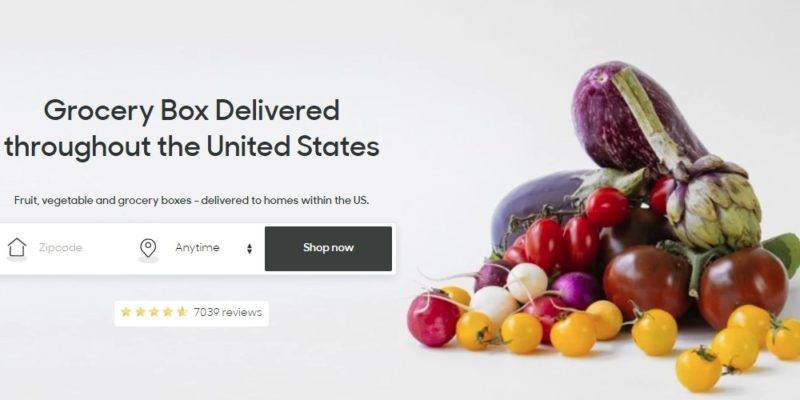 Floom is a nationwide grocery delivery service with plenty of options to choose from. You can choose boxes that contain only fruits or only vegetables, or you can choose to include a mixture of both. For those who need their food quickly, they also offer next-day delivery for a $10 fee, available anywhere in the US.
In addition to fruits and vegetables, you can also purchase flowers, plants, and gift baskets for home delivery. If you're shopping for a special occasion, they have pre-done arrangements for birthdays, anniversary's funeral's, father's and mother's day, weddings, and more.
3. Green Bean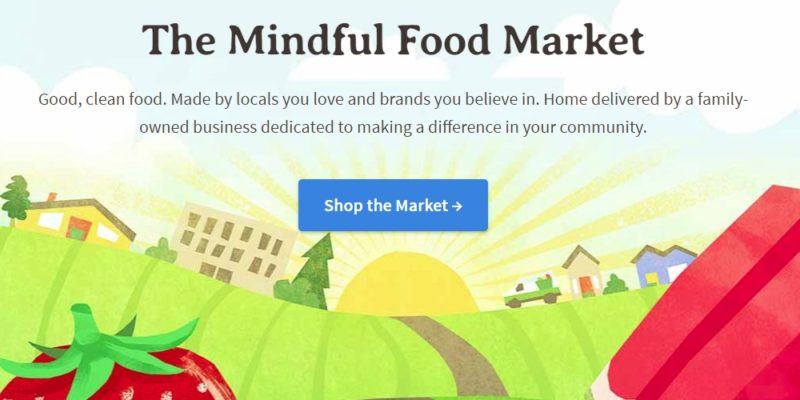 Green Bean is a family-owned business that wants to make a difference in communities all around the United States. They're dedicated to providing only the best and cleanest food to help you live a healthy lifestyle.
They carry a wide selection of local, organic produce as well as farm-fresh dairy, sustainable seafood, humanely raised meat, and all kinds of unique, artisan foods. You can create a single order and have it delivered, or sign up for a subscription to have your food delivered automatically each month.
They also have a one-for-one donation promise – for every order placed they donate a meal's worth of fresh food to a local food bank.
4. Melissa's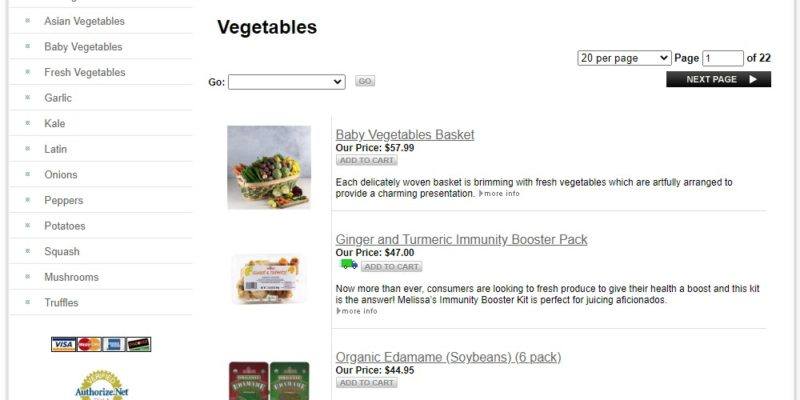 Melissa's is an online grocery store that conveniently delivers nationwide. Their produce is always fresh and you can order as much or as little as you want. They have entire curated boxes, or you can order a single package of one vegetable.
They offer the same for fruit and have just as big of a selection. They also have a section for organic food and a selection of wine available. If you know a foodie who would love some fresh fruits and veggies, they have a selection of gift baskets and boxes available as well.
5. Harvie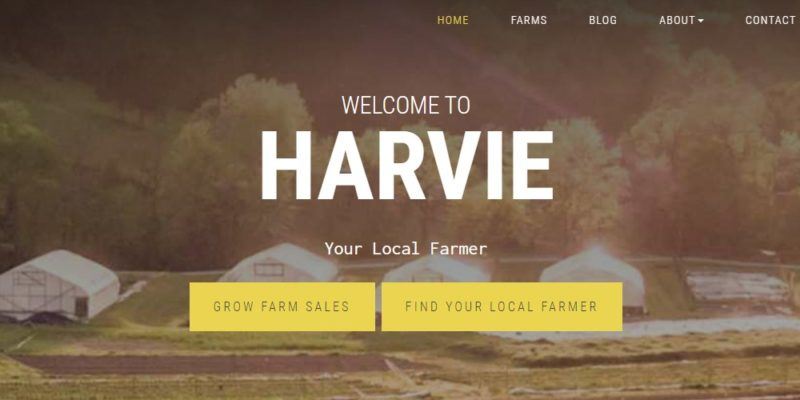 Harvie is a large network of farmers that all work together to bring nutritious, good-quality, and farm-fresh produce to homes in many local communities. They deliver only the best of whatever is in season from a selection of both fruits and vegetables.
Once they put together the most current box, you're still welcome to edit as you see fit. You can remove things you don't like and replace it with something else. If you want the entire box plus some extras from the farm, you can do that too.
They offer regular, automated deliveries so you never have to go to the grocery store. You can also set up automatic payments so you'll never miss a delivery by forgetting to pay. They have farms in most states as well as some Canadian provinces.
6. Thrive Life

Thrive Life is a unique service that offers a huge selection of freeze-dried food. They want to make eating well and living a healthy lifestyle as easy as possible for everyone. They freeze-dry everything for you – fruits, veggies, meat, and even dairy products.
The food is just as tasty and useful, but you don't need to thaw, degrease, chop, or peel anything. They have single cans of all kinds of vegetables – peppers, peas, corn, carrots, and so much more. To make life even easier and more convenient, they have many different pre-made snacks and on-the-go options as well.
7. Washington's Green Grocer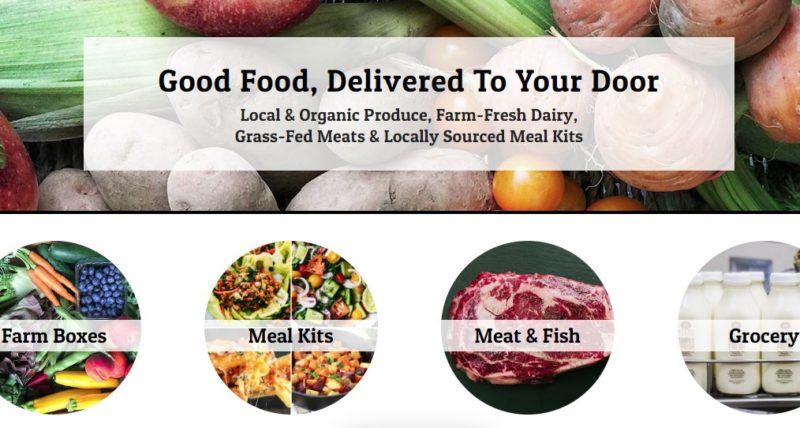 Wahington's Green Grocer offers a compehensive vegetable subscription service. They offer only the best local and organic produce. This includes vegetables as well as fruits, grass-fed meat, farm-fresh dairy, as well as pre-prepared healthy meal kits.
The service is highly customizable. You can choose the frequency of your deliveries, between weekly or bi-weekly. Then, you can edit your order to your satisfaction – remove items, add new ones, and choose as many extras as you want. They deliver to the greater Washington DC area as well as many parts of Virginia and Maryland.
8. Organic Mountain Farms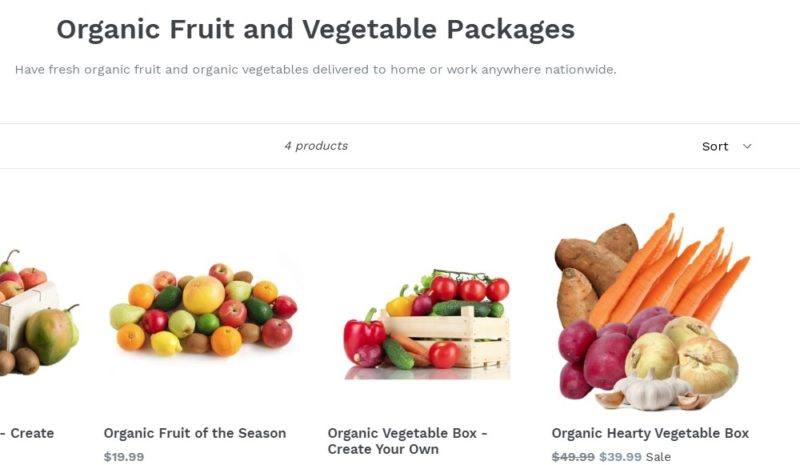 Organic Mountain Farms aims to help small and local farmers throughout the United States get their products out into the market and in the hands of their target customers. Their focus is on providing quality service to both farms and customers while keeping things as reasonable and inexpensive as possible.
When it comes to produce, you have plenty of options. You can choose an assortment of fruits, vegetables, or both. If you're after something more specific, you can buy entire boxes of a single fruit or vegetable.
They're dedicated to keeping things as healthy as possible, and as such all of their food is organic.
9. Boxed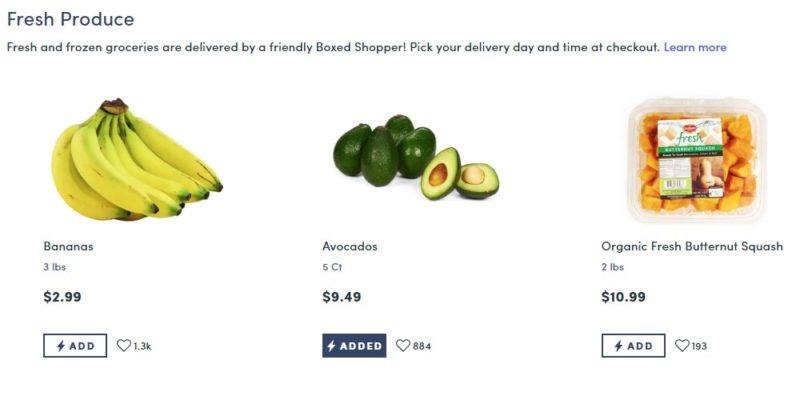 Boxed was founded by a group of people who wanted to make bulk shopping easier and more convenient. The result of their collective hard work was Boxed, and they've been delivering all kinds of essentials around the country ever since.
They have a large grocery section, including both fresh and frozen produce. For both fruits and vegetables, they offer both traditional and organic options. If you want to do all of your grocery shopping in one place they also offer seafood, meat, bakery items, dairy, snacks, and more.
They also carry wine, school and office supplies, pet supplies, and so much more. It's a great one-stop-shop store, and everything is delivered!
10. Bella Bean Organics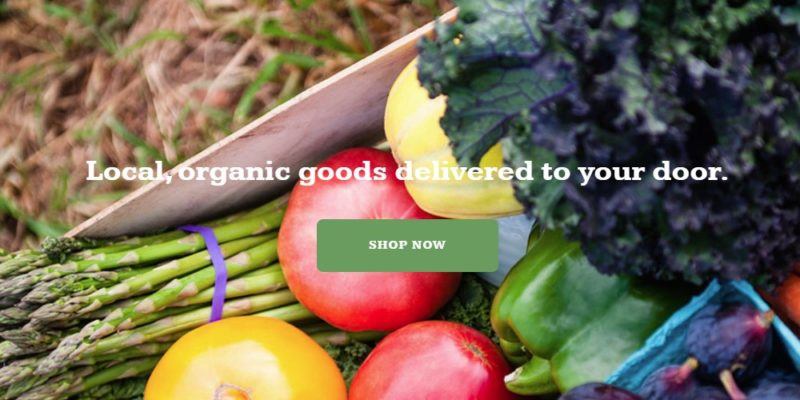 Bella Bean Organics delivers local and organic and sustainably-raised goods right to your door, as regularly as you want – up to once a week. Each week they release new specials into their market and you have a window to place your order.
It's a simple process and allows you to be as flexible as you want – order every week or skip whenever you want. They offer lots of veggies as well as greens, roots, nuts, fruits, berries, and more – all locally grown and harvested. You can also get meat, fish, baked goods, eggs, and a variety of artisan goods as well.
They are also environmentally friendly – each week their delivery drives will pick up your previous boxes and ice packs in order to clean and re-use them!
Things to Consider When Having Vegetables Delivered
Not all produce delivery services are made the same. This doesn't always mean one is better than another, it just means you need to pick the right service for you and/or your family. Think about the following before making a decision:
The Season
While grocery stores may be able to ship in out of season vegetables, not all local farms can do the same. If you're buying a box of veggies directly from a farmer, consider what's in season throughout the year.
If you like a little of everything – great! If you're a little pickier, just pay attention to what you're getting and if it's not a great season for you, maybe you opt to skip a month or two.
Customization
Does the company create a monthly box for you, or can you pick and choose what you want? Some don't offer much customization and they'll just deliver the same assortment of veggies to everyone on their list.
If you want to create your own order, make sure you're working with a company that allows edits and substitutions in their monthly orders.
Other Options
Lastly, consider whether you're just looking to buy vegetables, or would you like to do all your grocery shopping online? If it's the latter, look for a company that offers a wider variety of food.
Many vegetable delivery services will also offer fruit boxes or boxes that are a mix of both. Some take it a step further and offer other items such as dairy, baked goods, meat, etc. Look for something that suits your exact needs.