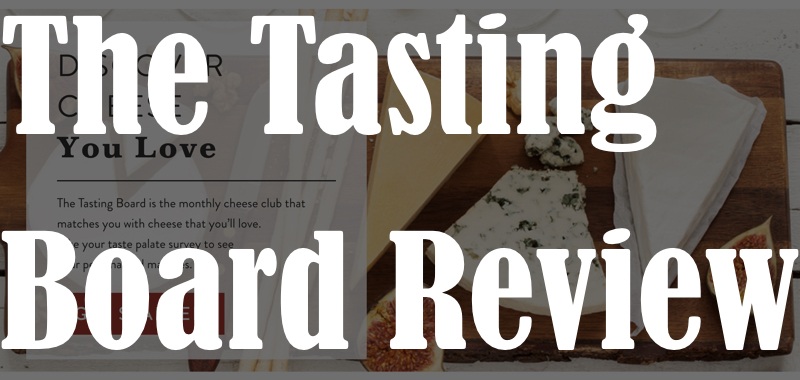 The Tasting Board Review
Cheese Selection - 94%
Price - 88%
Order & Delivery - 100%
Club Features & Quality - 98%
The Tasting Board had a great selection of cheeses and a fun signup process. The variety of cheese was greater than other clubs I've joined in the past. However, it was a little pricey, and the "magic" of getting exclusive cheeses was lost by getting pre-packaged, commercial cheeses. This was a fun club for the time I tested, but it's not my #1 choice.
I have tried a lot of cheese clubs. A lot. I love cheese so much, I have a budget for it in my business. Good thing it fits into my keto diet.
So I was pretty excited to review The Tasting Board.
The cool thing about The Tasting Board in comparison to other cheese clubs is that they run it kind of like a wine club. If you've ever been part of a "wine of the month club", then you know that they'll ask you some preliminary questions to figure out your preferred taste in wine.
It's an easy quiz – don't get nervous!

Once you answer those questions, their "algorithm" will match you with some appropriate cheeses. They also offer a bonus cheese for your first order (at least they did when I signed up), so your first order will be a pretty good deal.
A week or two later, your order will arrive on your front doorstep. Pretty simple! Cheese holds up well in the mail surprisingly, so unless it's the middle of the summer heat and you won't be home for 3 days, your cheese will still be in good condition when it arrives.
They were running a promotion for first time customers when I signed up, so I was able to snag a great deal. A $77 price tag was discounted to just $ $36, including the bonus cheese.

$77 for cheese in the mail is a little price. This is one of my main issues with this program, and many other similar programs. $77 for 5 cheeses is $15 per item. Although that includes shipping, it's still a hefty price to pay.
Considering most of these cheeses were not "rare" in any way, and were just new brands to taste, the premium price would be hard to stomach month after month for me.
Yeah, they were good cheeses. But my local basic SaveMart has some pretty good goat cheese and smoked cheddar as well.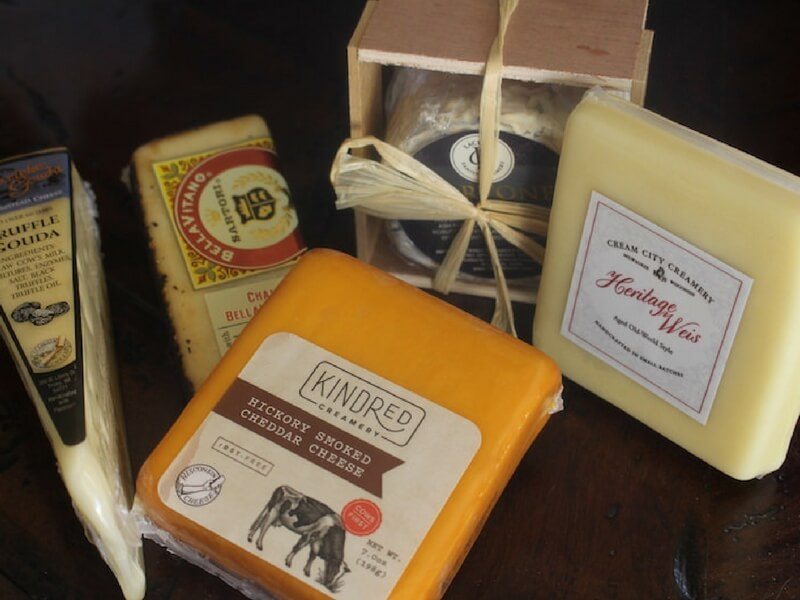 But that hits home one of the main advantages of this type of club – not everyone has a local specialty store. I would have to drive about 20 minutes (40 in traffic) to a nearby town to get anything close to my favorite cheese in this bundle, the LaClare Farms Martone.
Wow. This was an amazing cheese. A perfect blend of creamy and buttery, but not overly powerful and gooey.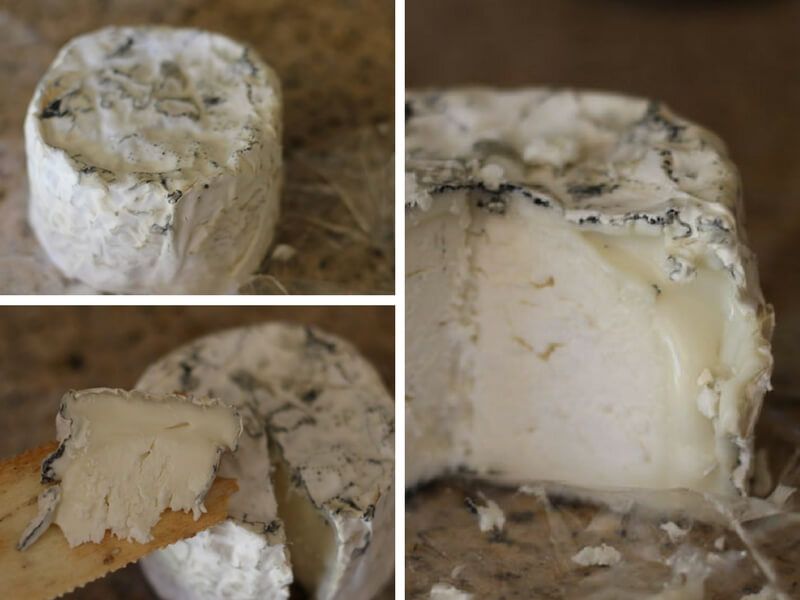 Was this worth the mathematically calculated $15 I mentioned above? Absolutely.
Others in the bunch were decent, while some fell flat.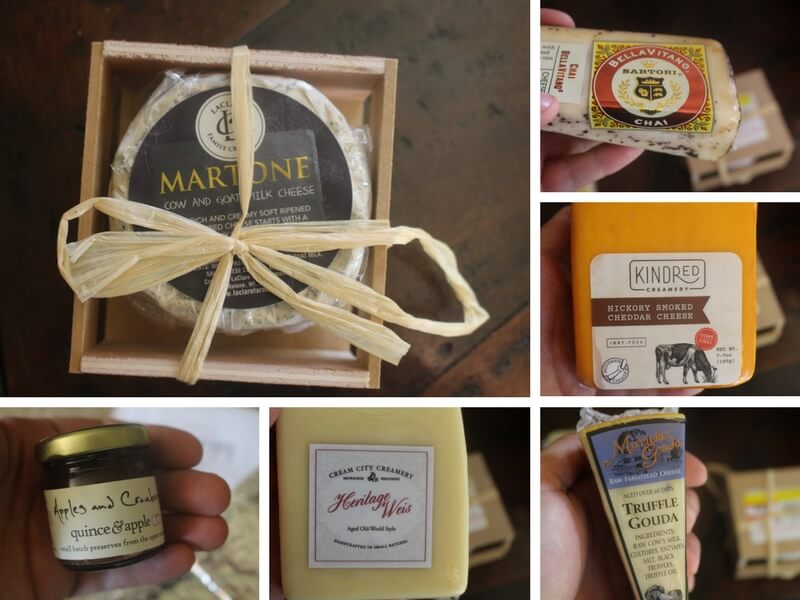 Firstly, I hate smoked cheese. Bleh. It was good quality, but just not my thing. The truffle Gouda was a nice attempt, but too rich for me. The Sartori Reserve Chai Bellavitano was good in small doses, but like the smoked cheddar, I'm not too hot on "flavors".
The second best of the bunch, the Cream City Creamery Heritage Weis was another winner, and great to snack on.
I think one mistake I made during ordering was to select that I wanted "hard" cheese instead of the soft stuff. I was afraid of getting some nasty cheese spreads, so shied away from it.
What a great excuse to order for another month 🙂
One downside to this style of club is that everything is packaged, branded, and labeled, meaning you can probably find it online or in your local store depending on where you live.
What I really loved about this other cheese of the month club is that you can tell the cheese they send was cut from a big wheel.
I know, I know. Big deal, right? Cheese is cheese. But visually, the experience feels a bit more exclusive. It feels like you are getting to taste something exclusive, rather than just getting a shipment of commercial products.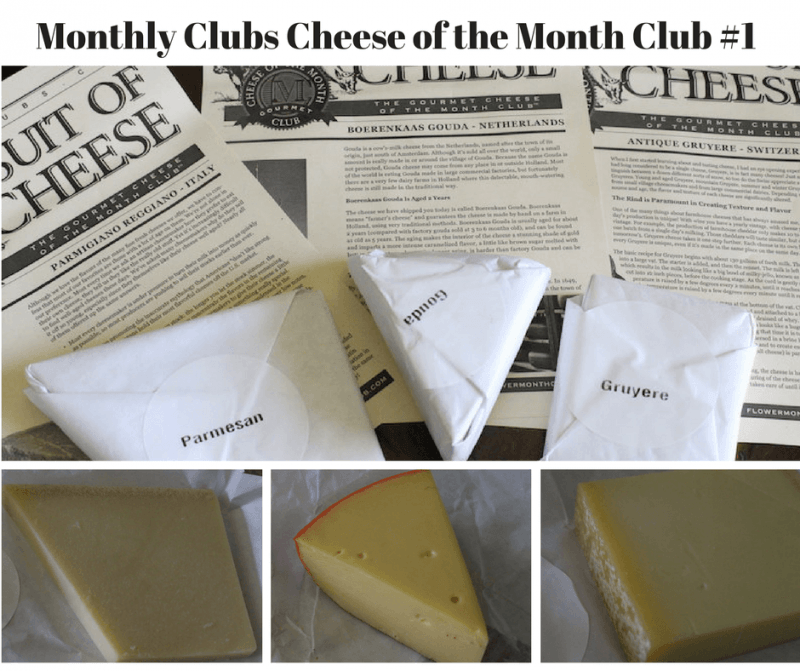 Was The Tasting Board Worth It?
Yes. As an avid cheese lover, I loved the package and would try it again. Sign up here to get your first delivery!
That being said, this was not my favorite package of cheese that I've got in the mail. I preferred the cheese from monthlyclubs.com and d amazingclubs.com better overall (those are full reviews BTW).
The presentation of Tasting Board cheese was much better though, and it's still exciting to get a package of cheese in the mail. This would make a great gift, or a perfect indulgence for a quarter of the year.