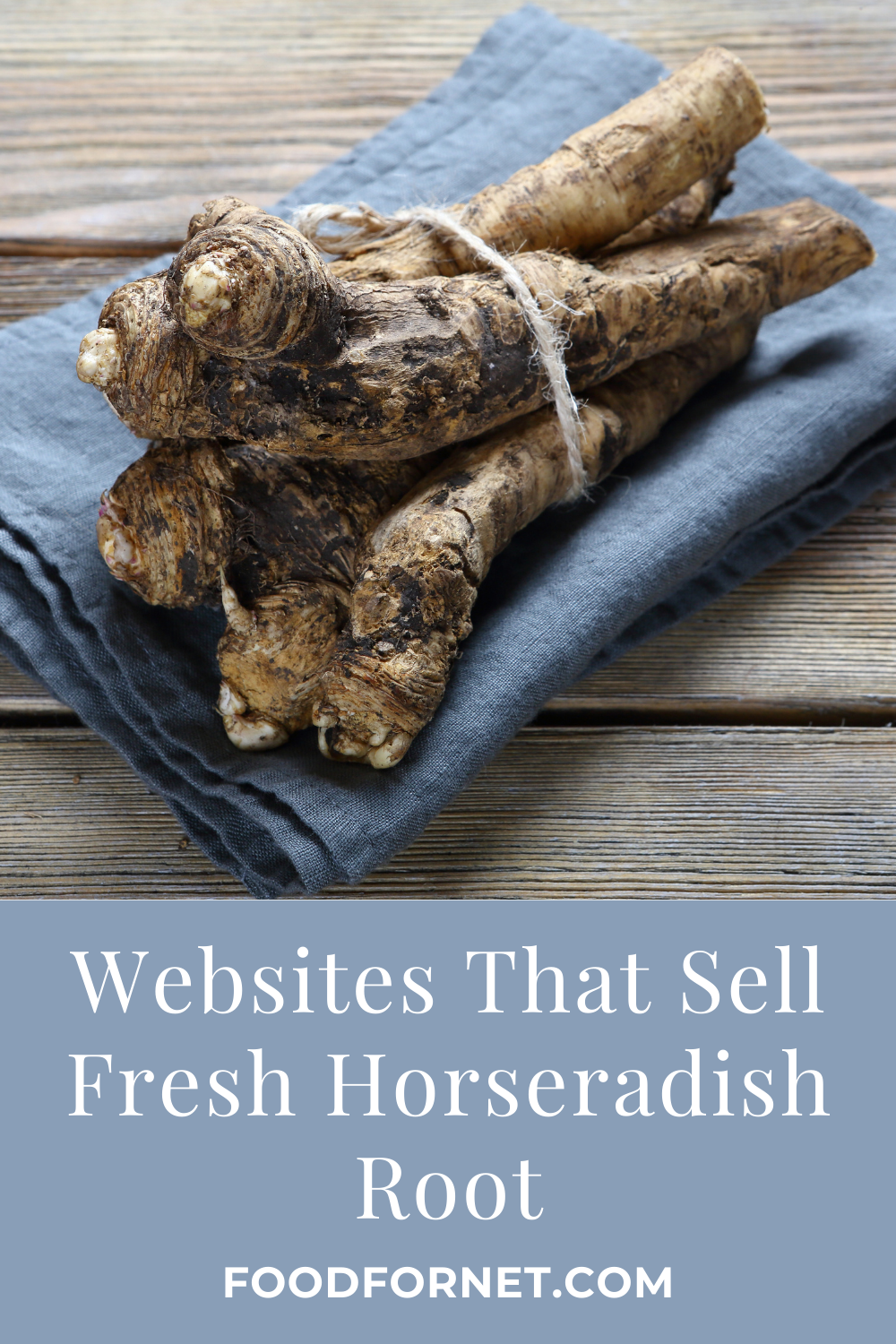 When people think of "horseradish" they often picture the unique, spicy sauce that goes well with a variety of meat and fish. This is obtained easily enough in most grocery stores, but the same cannot be said for the actual horseradish root, which can be used for many different things.
Horseradish has several health benefits, but you likely won't get much of them out of a commercially processed jar of horseradish that's full of preservatives and other unnecessary additives.
If you get it made organically from a local farmer, however, it's a different story. Another option is to get some horseradish root and make it yourself. If you have the root itself, you're not limited to only basic horseradish, you can do so many other things with it!
When you get your horseradish organically and/or get the root, it'll also be much more beneficial to your health. Horseradish root is low in calories and contains small amounts of calcium, magnesium, potassium, and folate. It's also said to help protect your body against cancer, containing compounds that act as antioxidants and fight cell damage caused by free radicals while also preventing the growth of cancer cells, to begin with.
The oil that's released when horseradish root is cut may also have antibacterial properties while it's intensity will cause a burning sensation in your sinuses, nose, and throat. This may be slightly uncomfortable but it's a great way to treat colds and minor breathing issues.
The problem is that while you can probably find some horseradish sauce, the root itself is a little trickier. To get the best quality and the easiest access, it's probably best to buy fresh horseradish online from a reputable, sustainable farmer or distributor.
While you're at it, you might look for other interesting and unusual foods that can be ordered online, like turmeric root, durian fruit, fresh spices, and truffles.
Where to Buy Fresh Horseradish Root Online
JR Kelly Co.
Baldor Food
Peaceful Valley
Melissa's Produce
1. JR Kelly Co.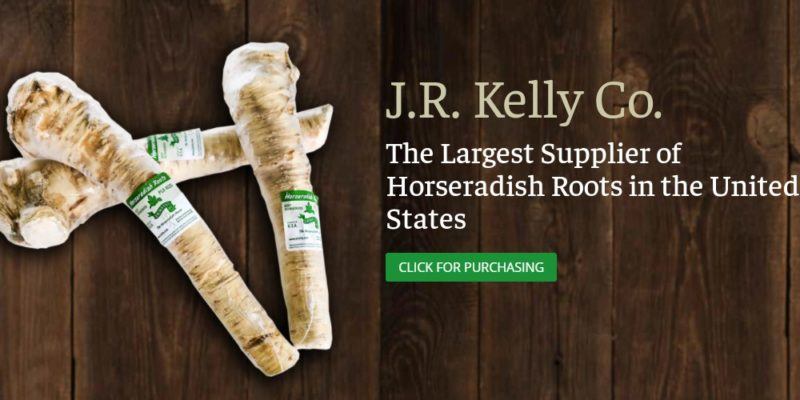 JR Kelly Co. is entirely focused on horseradish and is currently the United State's biggest supplier of horseradish roots. They are located in what's known as "horseradish country" in Illinois. The soil in this area creates the ideal growing environment for the highest-quality horseradish.
JR Kelly Co. produces 10-12 million pounds of horseradish roots every year, making them the biggest in the United States, though they ship internationally as well. They currently offer five different grades of horseradish roots. This ranges from fresh produce grades, suitable for use by the general public all the way up to medical-grade.
They have state-of-the-art cooler warehouses that allow them to store horseradish roots all year. This means you can get it fresh at any time, not only during harvest season. While fresh horseradish roots are their biggest seller, they do carry many other horseradish products as well. They have basic, prepared horseradish available as well as basic horseradish sauce, horseradish cocktail sauce, and horseradish mustard. They also offer a sampler pack that sends you a small amount of each. It's a great little treat for anyone who really loves horseradish.
They are the biggest on the market but that doesn't mean they're stopping here. They're constantly looking for new ways to improve their products, processes, and new ways to grow the market and expand their customer base even further.
2. Baldor Food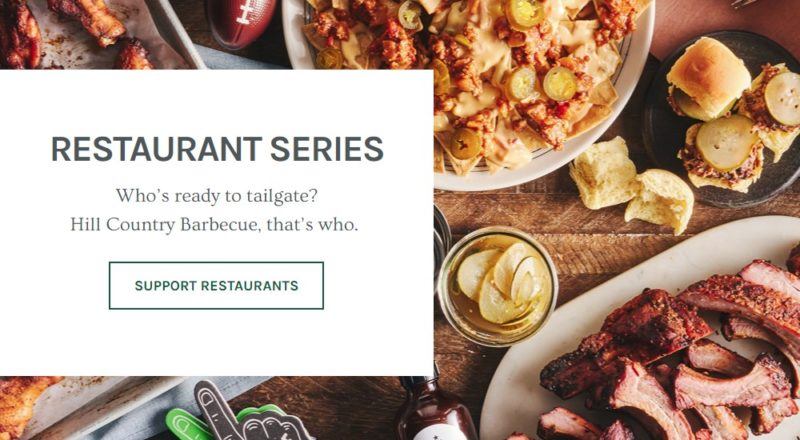 Baldor Food works hard to provide a wide range of the best food around. They partner with over 1,000 different farms to ensure that not only is the quality top-notch, but the variety as well. With their current selection, you won't need to go anywhere else to do your grocery shopping. They have all the basics like meat, produce, bakery items, dairy, etc. But, they also have a decent selection of specialty foods that are sometimes harder to find.
If you're after any of these, you'll be pleased to find you won't have to go anywhere else. This includes things like truffles, specialty mushrooms, spices, herbs, and horseradish root. Their horseradish root is domestically grown and perfect for grating into sauces, ketchup, mustard, and many other things. They do warn that you should grate it in an open, well-ventilated room as the fresh root releases volatile mustard oils that smell strong and clear your sinuses right out if you're not careful.
Not only does Baldor pride themselves on their superior quality and selection but they work to provide some of the best customer service around. They promise you'll get the groceries you need, when you need them, delivered straight to your door. They currently work with a fleet of 225 refrigerated trucks working hard to deliver overnight throughout the Northeastern and Mid-Atlantic region six days a week. This service guarantee applies to both individual and wholesale customers.
3. Peaceful Valley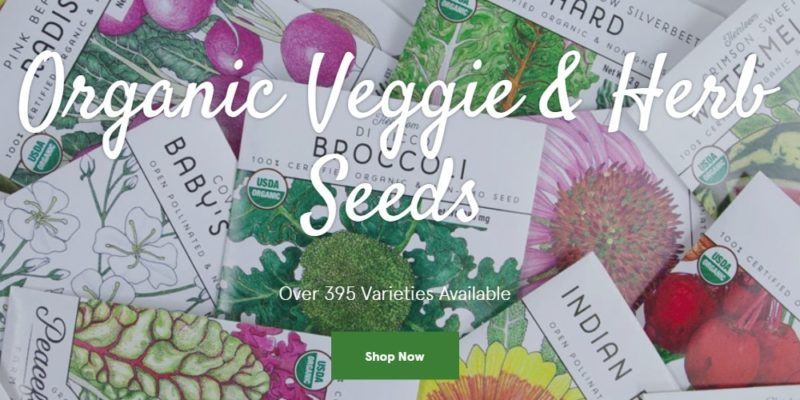 Peaceful Valley is working hard to fight the movement of industrial mass-production that is severely diminishing the quality of food in the name of bigger profits. They want to restore fresh, high-quality food that tastes great. However, this is only achieved through smaller-scale, sustainable growing, and farming practices.
Thankfully, more and more people are catching on to the movement away from quality and are looking for healthier and more sustainable options. This is where Peaceful Valley comes in. They began their journey in 1976 and their customer base is growing larger each year as they continue to make good, fresh food available. They also offer a selection of products to help people get started growing their own food at home, which they fully support and encourage people to do. It doesn't get much more organic and sustainable than that.
To reach as many people as possible they also make these products available in bulk at wholesale pricing to farmers, landscapers, and school gardens.
One of the fresh and organic food products they offer is horseradish root. Certified USDA organic and grown, harvested, and processed by them, it doesn't get much better. They do have a limited supply every year and they always sell out. They do allow pre-orders during the offseason so you can be first in line when the next crop is harvested and ready to ship.
They are only able to ship perishable items to the continental United States, though other products can be sent to Puerto Rico, Alaska, Hawaii, and Guam.
4. Melissa's Produce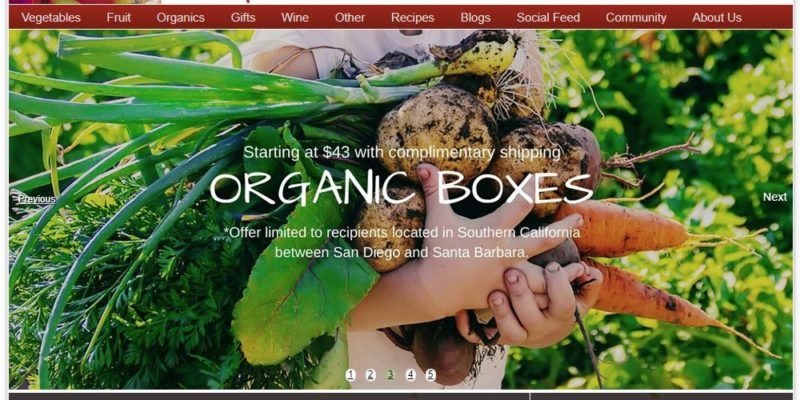 Melissa's Produce has been in operation since 1984 and is currently the biggest specialty produce distributor in the United States. They have a huge 280,000 square foot facility where they process a wide range of both traditional and organic produce.
Not only do they provide you with all the fresh, high-quality fruits and veggies you could imagine but they have all your fruits and veggie-related needs covered. This includes health information, preparation tips, recipes, a blog full of helpful articles, and so much more. They are truly passionate about what they do and they want everyone to be absolutely satisfied with their purchase and experience with their company.
In addition to putting together an order of individual fruits and vegetables, they also have a few different, pre-made boxes you can choose from. For example, they have a mixed box dedicated entirely to baby vegetables, you can get an organic mixed veggie box, an organic mixed fruit box, an exotic fruit sampler box, and more. These are great if you want to save a little money on a wide variety of fruits and veggies that have been pre-selected.
Among their huge selection of rare, exotic, and specialty foods is horseradish root. Their roots are grown in the United States and are available year-round due to their large storage capability, they can keep it fresh all the time. If you're interested they also have a selection of other horseradish-related products such as basic horseradish itself, shredded horseradish, extra-hot horseradish, and more.
Currently, they only ship to locations in the United States due to the perishable nature of their products.
Things to Consider When Buying Fresh Horseradish Root Online
Horseradish root isn't always the easiest thing to find, even online, as the resulting horseradish sauce is a much more popular purchase. So, if you want to buy fresh horseradish root online, consider the following things before choosing a supplier:
Availability
Like most fruits, vegetables, and other fresh foods, horseradish root only grows for a certain period each year. Once everything is harvested and sold, that's it. If you're buying from a smaller farm, you should make sure you get online and place your order quickly to avoid missing out.
That being said, there are some companies out there with huge storage facilities that can sell it fresh year-round.
Intended Use
Much like an onion, cutting fresh horseradish root produces an oil with a strong smell that can be irritating to your eyes, nose, and throat. It's not harmful but it's not necessarily a pleasant experience, either.
If this is something you'd rather avoid, consider what you want the roots for. If you're just planning to make regular horseradish, it might be worth looking for an organic, high-quality pre-made sauce instead.
Other Products
Horseradish is good for many things, including a variety of unique sauces and spreads. So, if you want to get a few other products with your basic horseradish root, look for companies that also produce things like horseradish sauce, mustard, ketchup, or whatever else you're after.