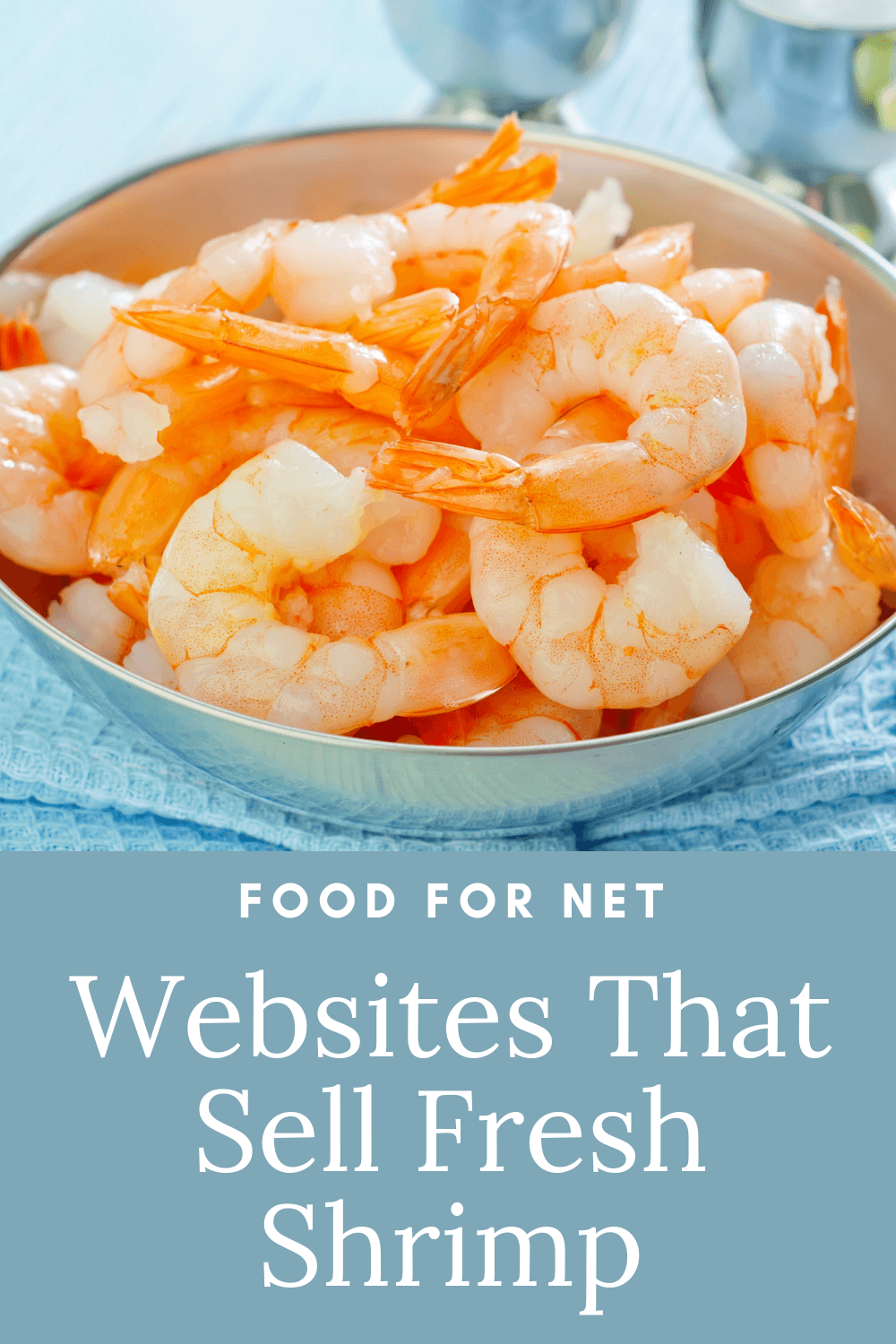 For a long time, shrimp have made a great snack in any situation – whether you're sitting at home or bringing an appetizer to a potluck. Not only are they quick, tasty, and easy to share, but they're healthy, too.
First of all, shrimps are low in carbs, fat, and calories, making them a fantastic diet-friendly food as long as said diet allows seafood. Even without the calories, though, they still offer many health benefits.
Shrimp is high in phosphorus which is known to support bone health and provide energy. They're also high in iodine, meaning they offer support to both the brain and thyroid. They also have a good dose of vitamin B12 and they contain astaxanthin – an antioxidant that helps limit inflammation.
So, you can see why many people constantly search for shrimp on sale as they make a good addition to your regular routine, either eaten plain or cooked into a meal. But, finding fresh seafood locally can be difficult depending on where you live. Those who live far from the ocean may struggle to find a good source even more than others.
This is where it becomes handy to buy fresh shrimp online instead. Companies are that are located closer to the ocean can catch the fish each day and immediately expedite the shipping right to your doorstep. Not only do you get it fresh as can be, but you don't even have to leave the house! Many of the companies will ship out other types of seafood too.
Where to Buy Fresh Shrimp Online
1. Pure Food Fish Market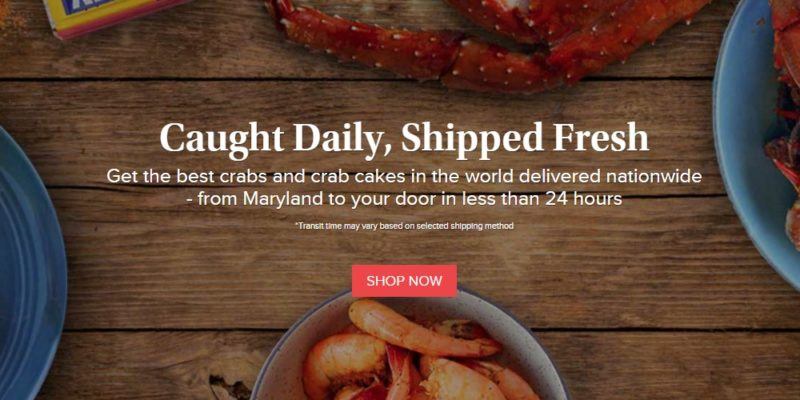 Pure Food Fish Market began when its founder Jack Amon came to America in 1911. He was passionate about seafood and immediately began selling the best seafood he could find from a stand at the world-famous Pike Place Market in Seattle. The market was young at the time, but locals were able to immediately recognize the difference in his quality fish.
Today, Jack's son and grandchildren continue to sell at the market but have also expanded to an online store where they sell more seafood than Jack himself ever imagined they would. Their selection includes many variations and styles of shrimp, salmon, crab, shellfish, halibut, and a number of fresh fish. Their fresh fish includes sea bass, swordfish, trout, monkfish, sole, and more.
In addition to the fresh fish themselves, Pure Food Fish Market also carries smoked fish, sauces, caviar, seafood snacks, candied salmon, and more. For those looking for fun and interesting ways to cook their fish they also have a recipe section. Their recipes are free, easy to follow, and many come with videos to help you understand the process further.
2. Cameron's Seafood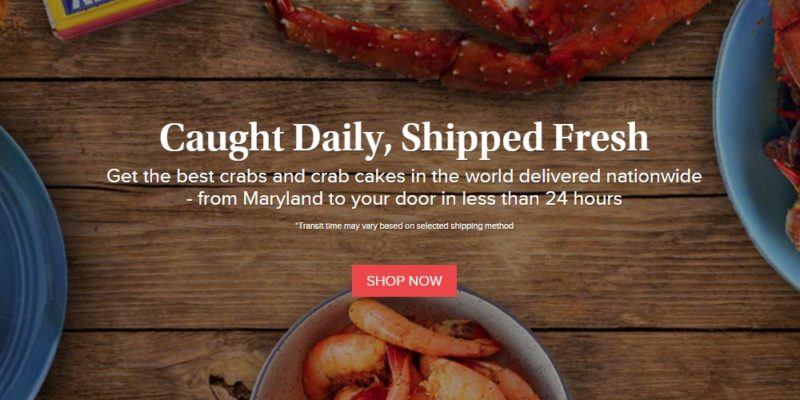 Cameron's Seafood opened in 1985 and they have been dedicated to bringing customers the best and freshest fish possible ever since. They work hard to ship their fresh fish within 24 hours of it being caught, every time. You can't get fish delivered much fresher than that, short of catching the fish yourself.
Not only do they catch the fish and ship them fresh, but they hand select only the best ones. If a fish is caught that doesn't meet their standards, it's not delivered to a customer. Their selection of fresh seafood includes salmon, tilapia, swordfish, red snapper, catfish, rainbow trout, cod, tuna steak, sea bass, flounder, rockfish, and of course, shrimp. You can get regular shrimp, jumbo shrimp, spiced shrimp, or breaded shrimp.
In addition to fresh fish, they also specialize in crab cakes. To make them, they use jumbo lump crab meat that they get fresh, along with their own special, delicious homemade recipe to make their amazing crab cakes. They claim these crab cakes are the best ones available online. For shrimp enthusiasts, they also make shrimp stuffed crab cakes that combine the best of both worlds.
If you want to save some money, they also have a crab cake recipe posted online that you can use when making your own. If you're unsure of what to buy, they also offer several seafood samplers with a small amount of several options. Free shipping is always offered on their samplers.
3. Fulton Fish Market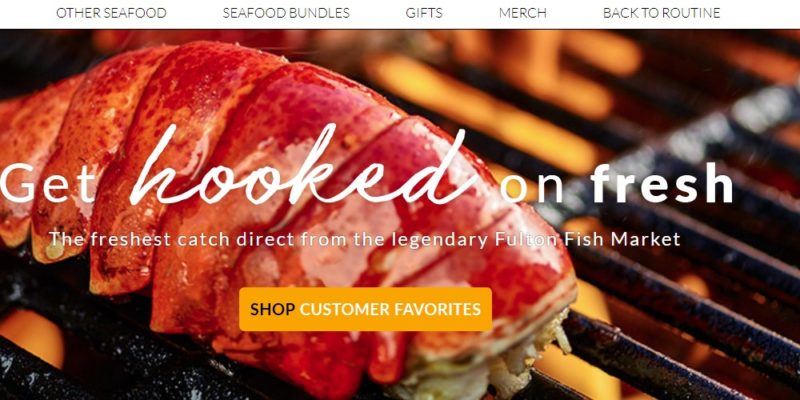 Fulton Fish Market is another company that promises the freshest possible fish, offering delivery within one day of catching the fish you've purchased. Not only do they deliver fresh and fast, but they also boast the best selection of seafood online.
Their available fish ranges from common selections like shrimp and salmon to rarer and less common finds. If you've got a fish in mind and you want it fresh, they probably have it.
If it's shrimp you're after specifically, they have plenty of options for you. Of course, you can order basic, plain fresh shrimp that will be delivered to you right away. Or, you can have it delivered frozen if you wish for it to last longer.
You can also buy shrimp cooked, peeled, and deveined if you need them fully prepared for whatever dish you're planning to make. They also have shrimp burgers for sale, which are a unique option. If you love shrimp, these are at least worth a try.
They have options like these for many other types of fish as well – fresh, frozen, burger form, etc. They do also have a selection of sample packages, seafood boxes, and specific collections if you're looking for a large amount of seafood or a great variety.
The Fulton Fish Market has been around since 1822 and has built quite a reputation for themselves. Their longevity means you're getting experience and you can shop with confidence, knowing that they're only providing you with the best. They've become so iconic, in fact, that they even have a merch section on their website. If you're a big fan, you can get hats and tote bags that show off your love for their market.
4. Charleston Sea Food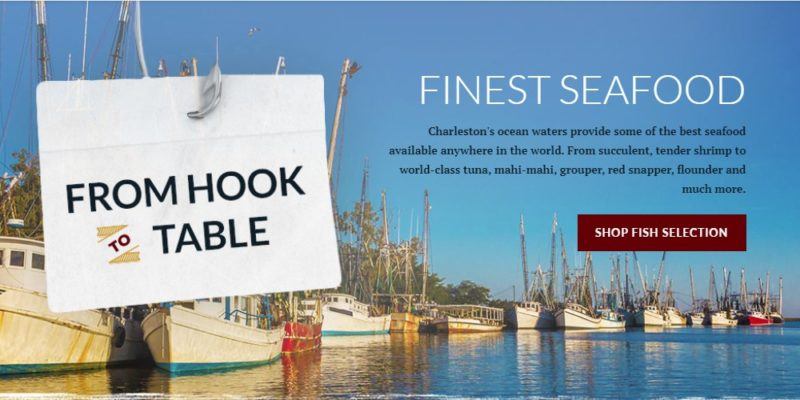 Charleston Sea Food is located in South Carolina, where some of the world's finest seafood is found. Like many others, Charleston also guarantees their fish to be delivered to you within a day of being caught. This means they are as fresh as can be.
What sets them apart from most, however, is that they process, package, and ship their fish all in one place. This means they can monitor the entire process and have complete control over how things are done. Also, if something needs to change, they can implement it right away. This also means they are on top of quality control all the time.
All of this should give you full confidence that their seafood truly is not only fresh but top-notch. In addition to fresh shrimp, you can also get it peeled and deveined if you wish. They also have a "shrimp and grits" available, as well as rock shrimp and smoked shrimp. If you're doing it yourself, they also sell a shrimper tool to make things easier, as well as a delicious shrimp cocktail. You won't have to go anywhere else to meet your shrimp needs.
Other available seafood includes sea bass, flounder, shellfish, lobster, catfish, halibut, rainbow trout, red snapper, salmon, and so much more. They also sell a variety of dips and sauces in addition to their shrimp cocktail.
5. Zirlott Seafood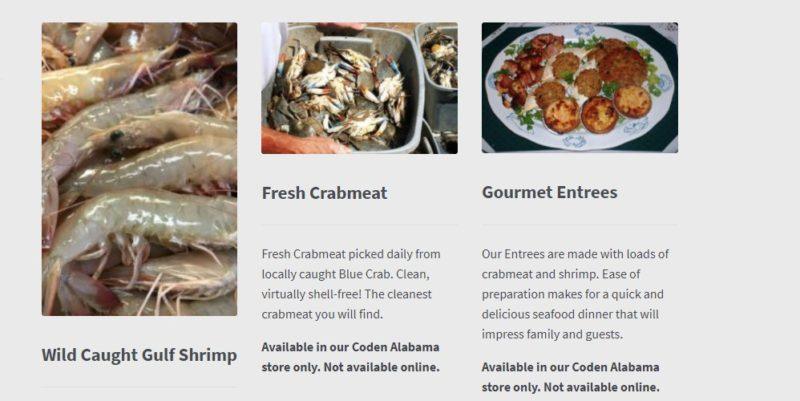 Zirlott Seafood is a company that ships fresh, quality seafood nationwide, all caught from the Gulf of Mexico. This includes gulf shrimp, gulf crab, and crab claws, gulf oysters, and other gourmet seafood options.
They focus on both quality and health. They sell only the best quality seafood and they ship it fresh and natural. They guarantee that no chemicals, preservatives, or additives have been used on the fish. Their seafood is caught, packaged, and shipped daily to guarantee optimal freshness.
If buying the fish fresh and preparing it yourself is ever too much, they also have a selection of pre-made gourmet entrees featuring their fresh catches. This includes things like stuffed shrimp, crab quiche, breaded crab claws, and more. The meals are made for you and prep is both easy and fast once they're delivered.
Things to Consider When Having Fresh Shrimp Delivered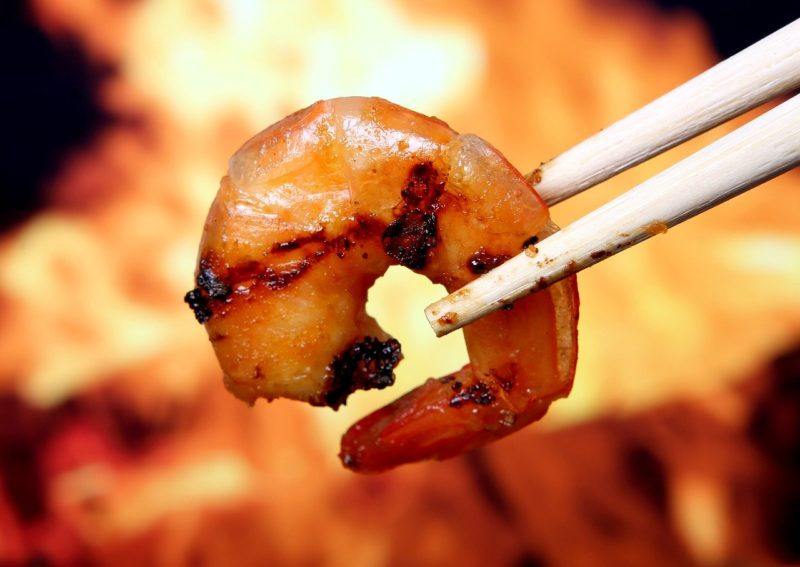 While buying fresh shrimp online is extremely convenient and often means you have more options, you still have to make some considerations when selecting a supplier. Think about the following as you look for shrimp for sale online:
Shrimp Variations
Firstly, look at their overall variety. Does the company exclusively offer fresh fish, or can you also get them frozen? If they ever run out of fresh shrimp, or perhaps have a slow fishing day, their supply of fresh fish may be low. In this case, it's good to have a backup of frozen stock to buy instead.
Also, can you get them shelled and deveined? This is another option that some companies offer if you're looking to remove a little bit of the work that comes from cooking with shrimp.
How Fast do They Ship?
Many companies offer fast, or even next day shipping on their fresh fish. This is ideal as the sooner you get them, the fresher they are when you eat them. But, not all companies will offer this so check their shipping policies before you place an order.
Other Products
Some places do take things a step further with their seafood and offer things like pre-done meals or sauces to accompany your fresh fish purchase. Full entrees can be a good option to have if you ever just want to have the meal done for you rather than doing all the work yourself.
Related Content