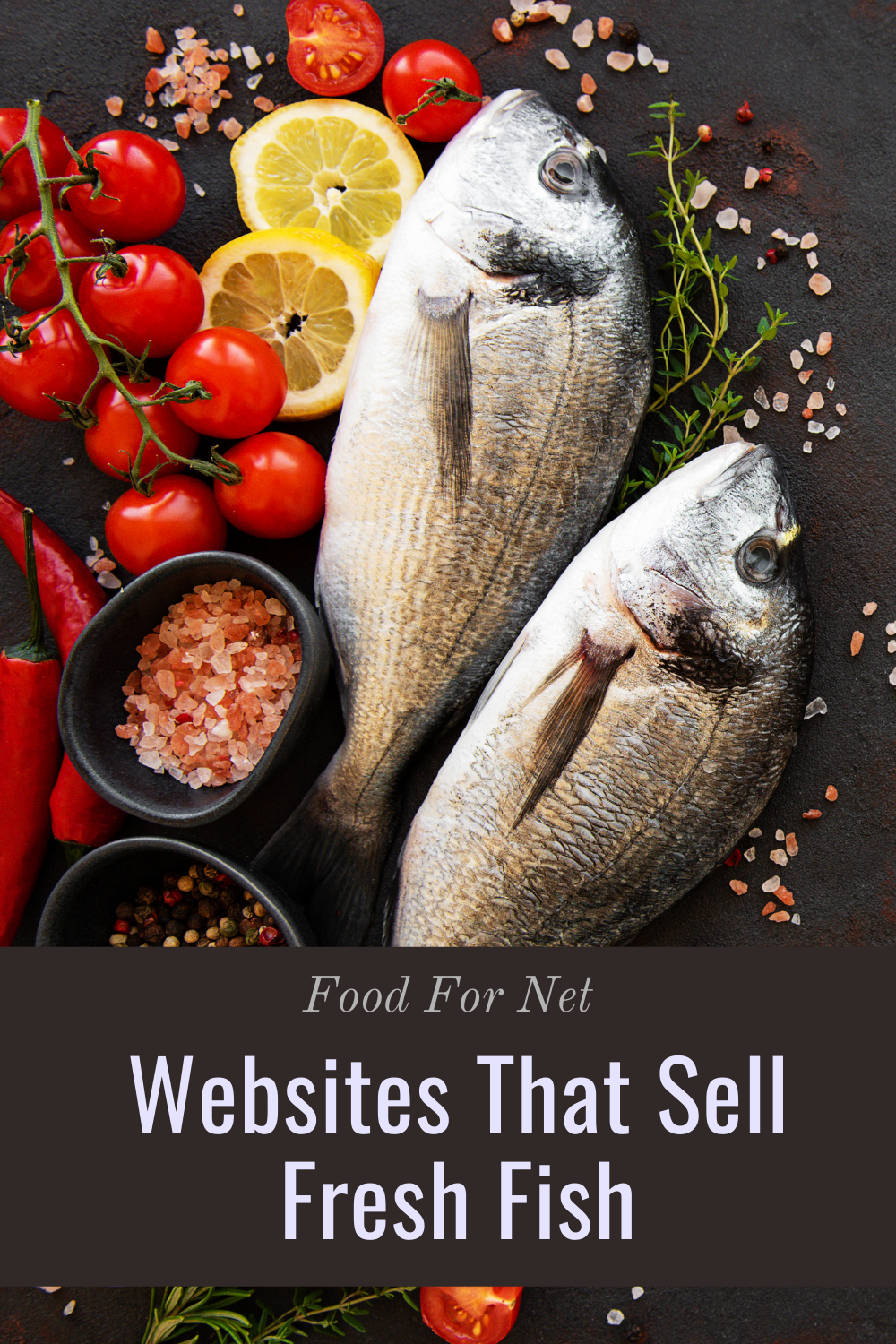 Seafood is popular for many reasons. It's delicious, healthy, and versatile. There are so many different fish to enjoy, each with a unique flavor and a variety of health benefits. There are also many ways you can cook and prepare fish, providing a wonderful variety of experiences.
But, we often don't think about where our fish came from. Sure, it's easy enough to pop to the grocery store and pick up some "fresh" fish, but how fresh is it really? How many brokers or distributors did it go through before hitting the shelf? How long did that take?
When you buy fresh fish online, you're often buying directly from the source and you usually get it within a day or two of being caught. This gaurentees you're getting it fresh and you don't have to worry about what sort of processing it's gone through.
This is the same reason why you might buy other types of fresh seafood online too, including shrimp and lobster. Why not other products too, like fresh seaweed?
Where to Buy Fresh Fish Online
Fulton Fish Market
Giovanni's Fish Market
Gourmet Food Store
Pure Food Fish Market
Farm 2 Market
Sena Sea
Sopo Seafood
Vital Choice
Everfresh Seafood
Tanner's Alaskan Seafood
1. Fulton Fish Market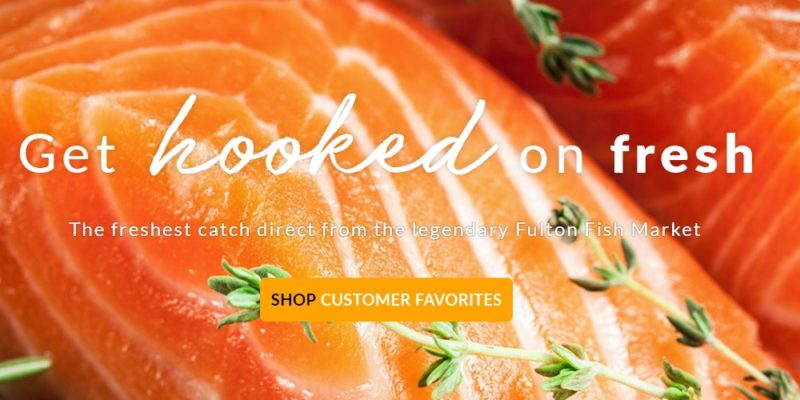 Fulton Fish Market began as a local fish market in New York and is currently one of the oldest fish markets in the United States that is still operating. Opening in 1822 they have always been passionate about quality, fresh fish of all kinds.
They were known for their superior quality and flavor back then and that's one thing that hasn't changed. They've had almost 200 years to perfect their process and gain experience so there's no doubt they're one of the best.
Their main selection of fresh fish features tuna, salmon, halibut, scallops, and shrimp. They also offer octopus, sea urchin, squid, and eel for those that feel more adventurous. Their fresh fish is shipped across the United States. Their website is also a fantastic resource, featuring an informative blog and useful recipes.
2. Giovanni's Fish Market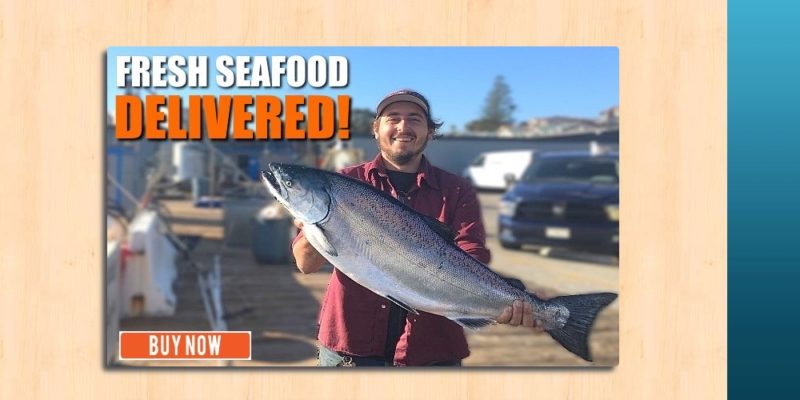 Giovanni's Fish Market is a family-owned business that's been around for 30 years. They are well-known to locals for providing fresh, high-quality fish with great flavor. But, their business extends to the entire United States through their website, where they have more than 100 seafood items to choose from.
Available fresh fish includes abalone, crab, oysters, lobster, shellfish, sushi-grade fish, and more. You can also order cubed fish, canned fish, and all kinds of sauces and spreads that include your favorite fish. If you're feeling adventurous they also have some more obscure options like smoked shark and swordfish.
Their products can be shipped nationwide, though shipping to Hawaii and Alaska comes at a great cost.
3. Gourmet Food Store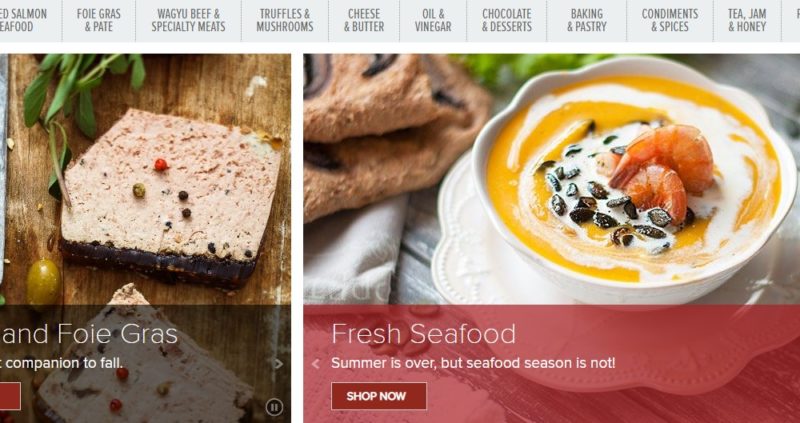 Gourmet Food Store is an amazing resource for those looking for specialty foods and a gourmet experience. They carry rare, sometimes difficult to find things like caviar, pate, special cheeses, specialty meats, specialty teas, truffles, and more. They also have a fantastic selection of fresh fish.
Some of their options include halibut, cod, bass, tuna, salmon, tilapia, and much more. They also offer options like skin on and skin off as well as a selection of fillets and smoked fish.
Perishable items are only shipped overnight throughout the United States, but anything nonperishable can be shipped to many international locations.
4. Pure Food Fish Market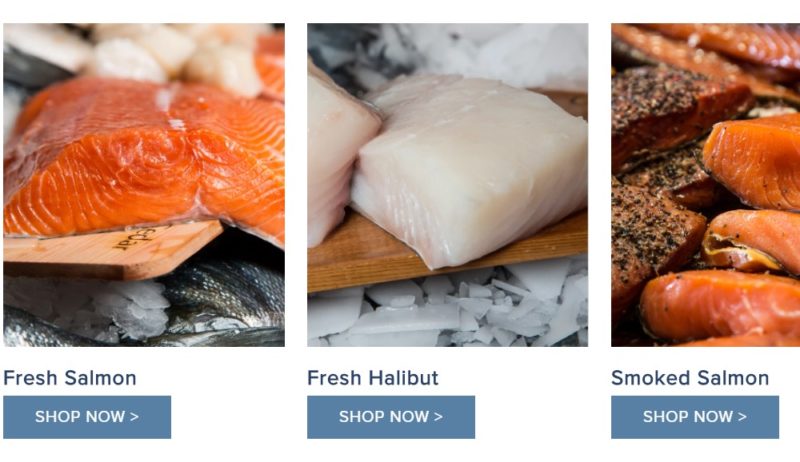 Pure Food Fish Market began in 1911 when its founder came to America and started selling some of the finest fish from a small seafood stand in Seattle. From there, he grew the business and has garnered many loyal customers along the way. Today, the company offers a large selection of seafood from the website, which can be ordered and shipped anywhere in the United States.
Their selection includes all the most commonly enjoyed fish including salmon, shrimp, halibut, crab, and more. But, they also have a selection of less common options like monkfish, sole, swordfish, and snapper. They have an impressive amount of options that any fish enthusiast would be excited to browse.
5. Farm 2 Market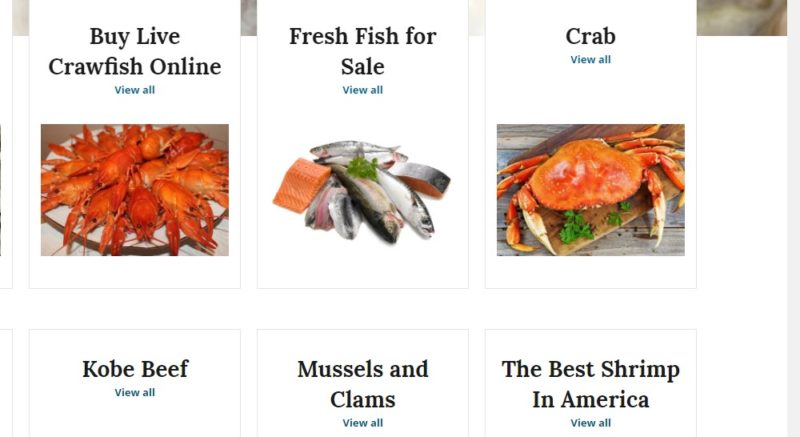 Farm 2 Market is dedicated to providing you the absolute freshest fish possible, processing and packing their catches within two hours of capturing them from the water. The fish is then shipped to customers immediately, often arriving the very next day.
They only offer fresh fish, nothing is ever frozen and they get it directly from the source. Many grocery stores go through brokers and wholesalers, meaning that the fish sits for days before it gets to you. Farm 2 Market cuts out the middle man, allowing you to taste the difference their freshness makes. They have everything from shrimp and salmon to lobster, oysters, and clams, available to ship anywhere in the United States.
6. Sena Sea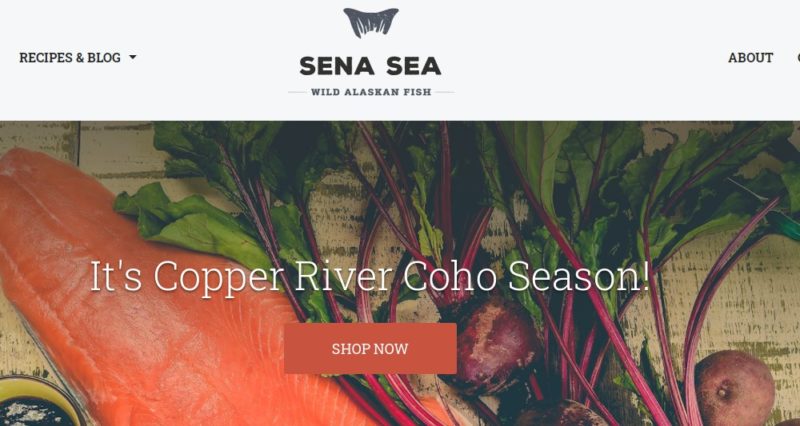 Sena Sea is a family company with a rich history of fishing for and sharing the best Alaskan fish. Their fish is wild-caught and never farmed, bringing the freshest possible fish directly to customers while maintaining their commitment to ocean stewardship.
Their selection of fish includes Alaskan black cod, halibut, and salmon. You can order the fish plain and fresh, or buy one of their several additional products including a salmon chop, salmon spread, salmon patties, and more.
Their blog has great information about all their fish, their practices, and their methods and they have a selection of recipes available on the website as well.
7. Sopo Seafood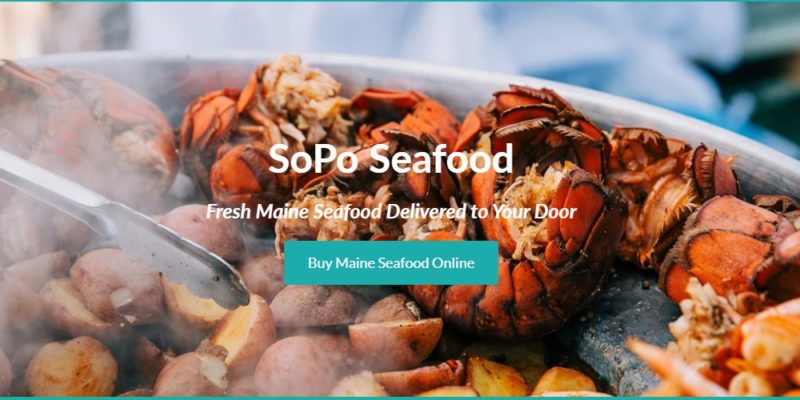 Sopo Seafood is a company in Maine – a place right by the water and famous for its amazing seafood. Sopo Seafood works to bring you the best of the best, including a selection of fresh Maine shellfish, tuna, halibut, swordfish, haddock, monkfish, pollock, and salmon.
They also have a selection of seaweed, kelp, and other specialty things like squids and urchins. Many of their fish are also available smoked. All orders are packed and shipped the same day, with overnight shipping for orders that aren't local. They can ship to any location within the United States.
8. Vital Choice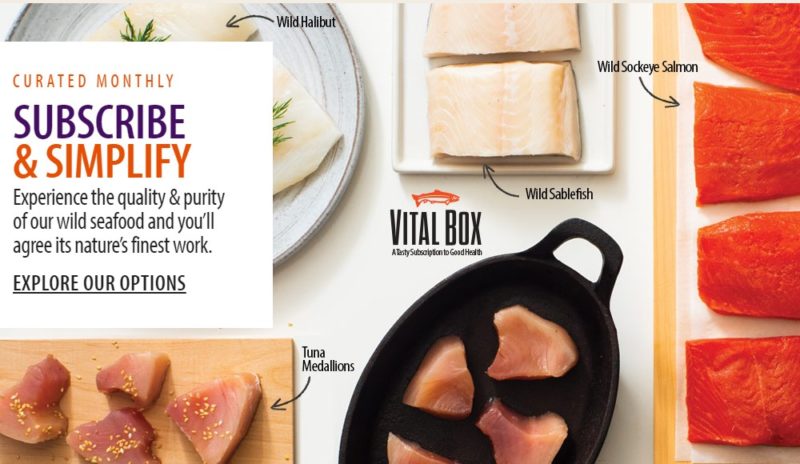 Vital Choice is a great resource for those who want a regular supply of fresh fish. Their Vital Box subscription service offers monthly deliveries of fish, with a few options to choose from. You can order a wild salmon box that is a selection of fresh salmon as well as salmon burgers, sausage, and other such products.
They also have a wild fish box that includes a variety of wild fish, or a seafood option – the difference here being shellfish are also included in the seafood box.
If you're not interested in the subscription but still love their sustainable practices and green values, you can place a one-time order of any of their fish as well as related products and supplements. All products can be shipped without limitation throughout the United States, with some being available in Canada as well.
9. Everfresh Seafood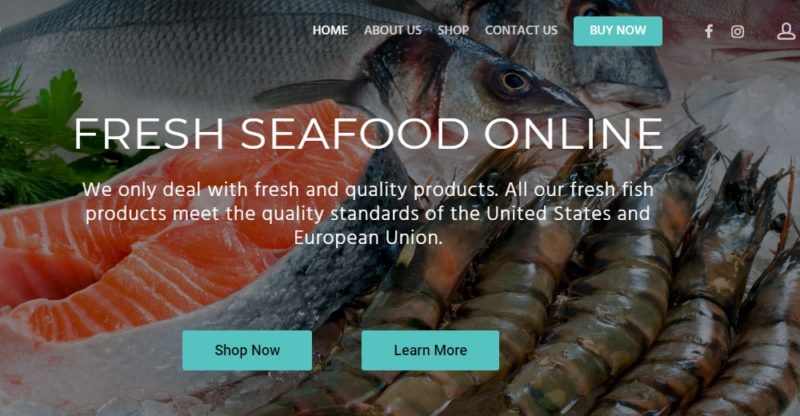 Everfresh Seafood specializes in the trade of fresh fish in both United States and European markets. They are experienced and they know what to look for – promising customers fresh, high-quality fish caught by sustainable fishing practices every time.
They also care about local fisherman and wish to sustain their efforts by offering fair prices for the fish they catch.
Their wesbsite includes a selection of lobster, prawns, swordfish, grouper, snapper, and tuna – and more. The selection will change based on what's currently available. They also offer tuna cubes and tuna steak.
10. Tanner's Alaskan Seafood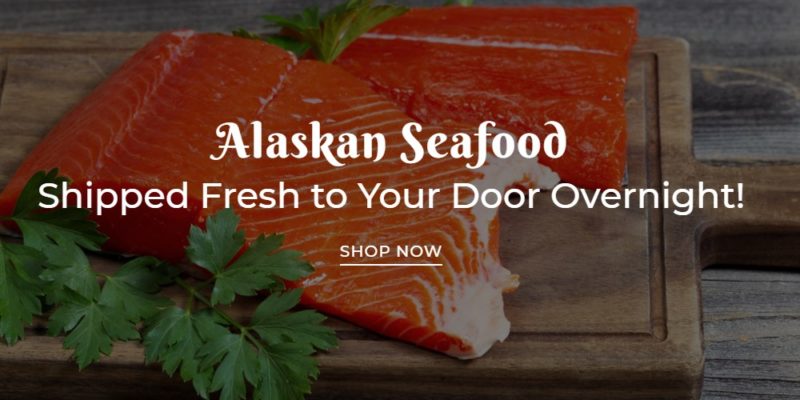 Tanner's Alaskan Seafood is a family company that specializes in selling some of the best Alaskan seafood. Located in Alaska, they seek out and catch premium fish from the Alaskan waters. Their selection includes salmon, crab, halibut, lobster, shrimp, calamari, octopus, sablefish, and much more.
They also have other products like crab legs, lobster tails, salmon jerky, smoked salmon, and pre-made fish-based dinners. For those that want a regular delivery they also offer a monthly subscription service so you don't have to think about ordering every time. You can choose from a few specific fish options or you can go with Tanner's Choice and be surprised.
Their products can be shipped throughout the United States from the website. Shipments to Canada are possible though you must get in touch to discuss the shipment.
Things to Consider When Buying Fresh Fish Online
It's always super convenient to buy fresh fish online – you know exactly where it's coming from and it's often shipped within hours of being caught. But, it's still important to do your research and look into a company before ordering.
The Process
Any good fishing company will be transparent about their process and what effort they make to preserve and sustain the waters and environment from which they fish and harvest. It's crucial that fishermen do their part to ensure the water retains its quality and that the species they harvest are able to regenerate and aren't just cleaned out.
The Variety
Are you looking for one specific type of fish, or do you want a variety? This may determine where you buy your fresh fish. If it's one thing you're after, you can probably find a place that specializes in that and only that. It's from these places you'll get amazing experience, knowledge, and quality.
However, if you're looking for several it's more convenient and often more cost-effective to buy them from the same place when possible. This saves on shipping costs and makes ordering in the future that much easier.
Other Products
Lastly, are you looking for anything other than fresh fish? Do you want some frozen so you can save it for a later date? Or maybe you want pre-made dinners, canned fish, fillets, or any number of other ways to enjoy fish. While some companies do offer these things, some focus only on fresh-caught fish and don't make anything else.