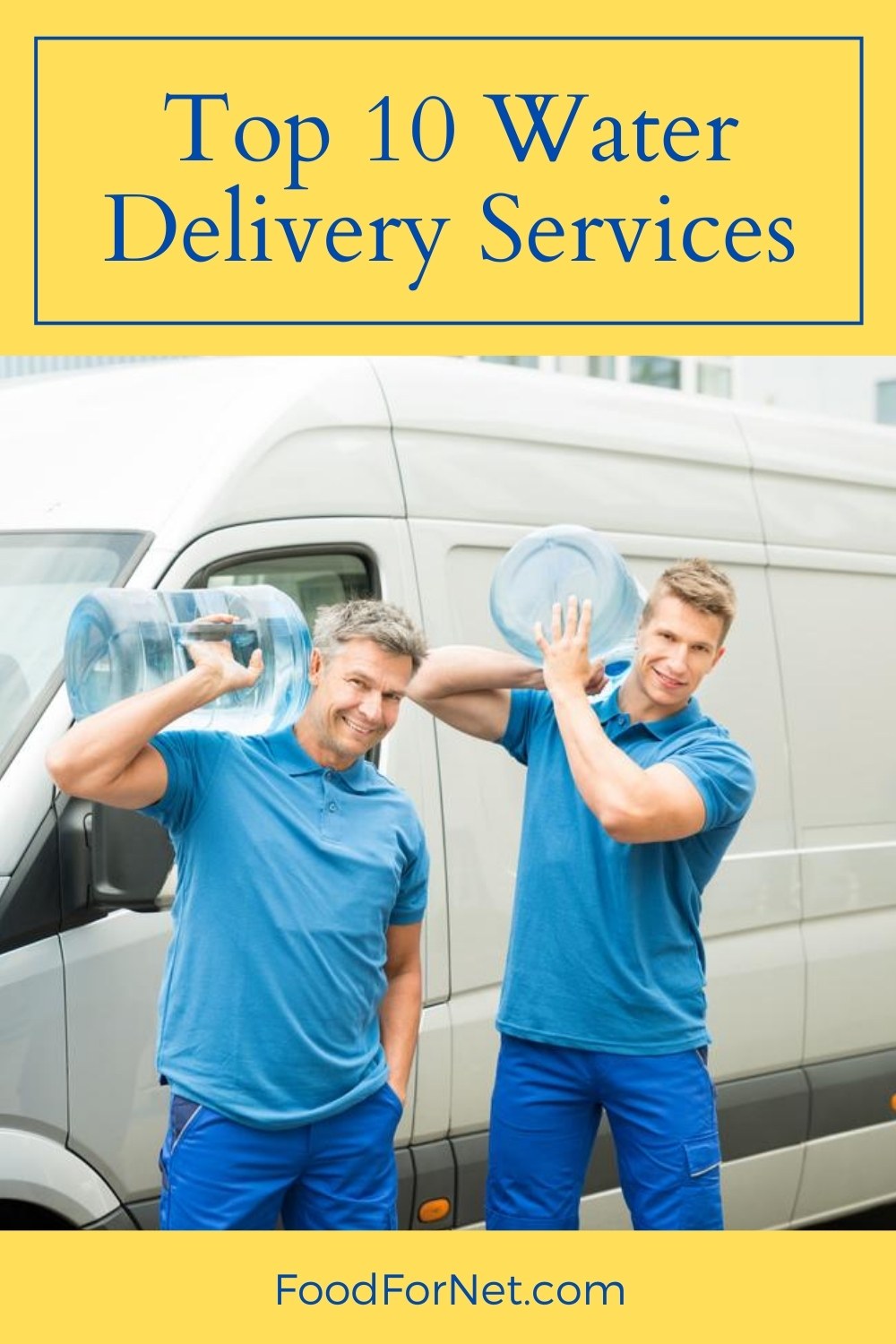 Whether you want to have water on hand for your family at all times or you like to provide water for your entire office, staying stocked up can become a hassle. In general, people go through water quickly. This means that whoever is in charge of buying the water must not only pay attention to your supply but they are probably making frequent trips out to purchase it.
If this has become challenging, a possible solution is to have it delivered instead.
Having it delivered also gives you the added benefit of having your choice of water. If you're going out to buy it, you're limited to whatever the store has in stock. If you opt for delivery, you can take your pick of available services and find the best possible water for you and your purposes. Costco water delivery, for example, offers a good variety of quality brands to choose from.
Lastly, if you are environmentally conscious, then you may want to consider selecting a water delivery service that uses reusable water jugs instead of individual bottles. Most companies offering this type of service will regularly come and remove the old bottles and bring you new ones. This reduces the amount of plastic used in general and ensures the old stuff is properly recycled.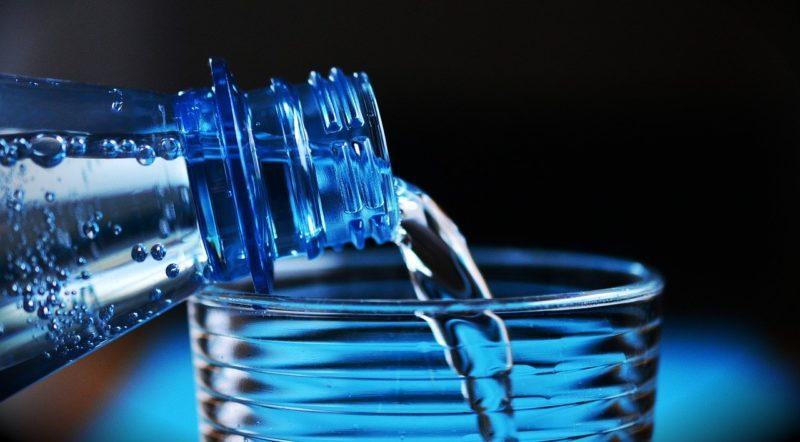 Water Delivery Services
Culligan Water
Costco
Water.com
Ready Refresh
Fiji Water
Open Water
Just Water
Absopure
Target
Diamond Springs
1.Culligan Water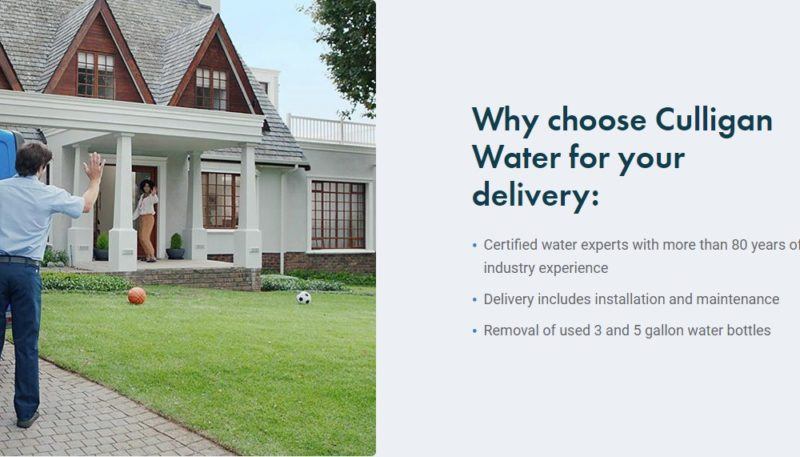 Culligan Water is an ideal choice for many reasons. First, they have over 80 years of experience in the industry, so they know a thing or two about water. Second, they not only deliver the water but they cover every step and aspect of the process.
When they arrive for your first delivery they will handle the installation and stay until they ensure everything is set up and working properly. With every subsequent delivery, they will also remove your 3 and 5-gallon water bottles and take care of recycling them. This keeps your environment free from clutter and ensures they're looking out for the environment as well.
You can customize your subscription to choose the quantity, frequency, and even time of your deliveries.
2. Costco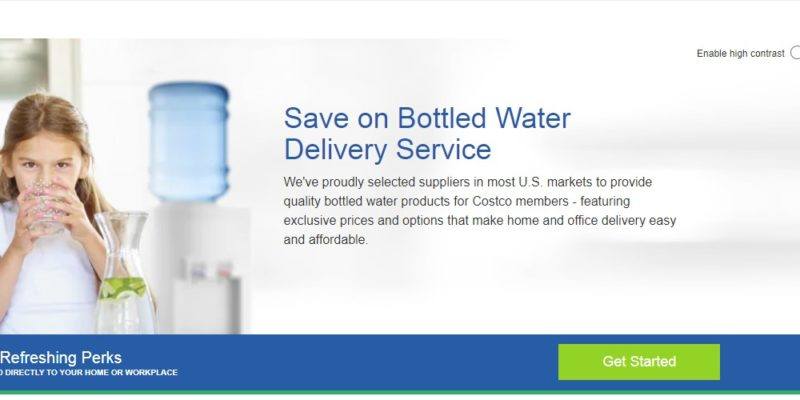 Costco water delivery is one of many perks that Costco members can enjoy. Costco has partnered with several suppliers to provide a variety of bottled water products to its members. They offer fantastic prices and work to make both home and office delivery easy and affordable for everyone.
They offer both spring and purified water if you have a special preference, and they also give you the option of adding hot and cold dispensers. Once you've made your selections, you can create your delivery schedule – it's as easy as that. They even take care of cleaning and sanitizing the bottles for you. This means you don't have to worry about bottles building up and it's kinder to the environment.
3. Water.com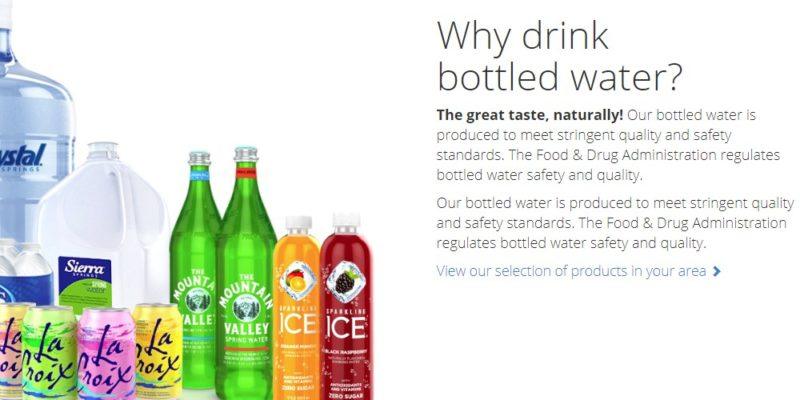 Water.com is a fantastic and versatile service that delivers you exactly what you need, every time. To begin, they offer a great selection of water from various brands. All the water they offer is produced with strict quality and safety standards to ensure you're getting only the best.
The service is perfect for both home and office as you can order packs of individual bottles or 3 and 5-gallon bottles – perfect for an office setting. They also offer a variety of water dispensers to align with your intentions for the water. They even have an exclusive all-in-one dispenser available that does it all – hot and cold water and a single cup coffee brewer at the same time.
4. Ready Refresh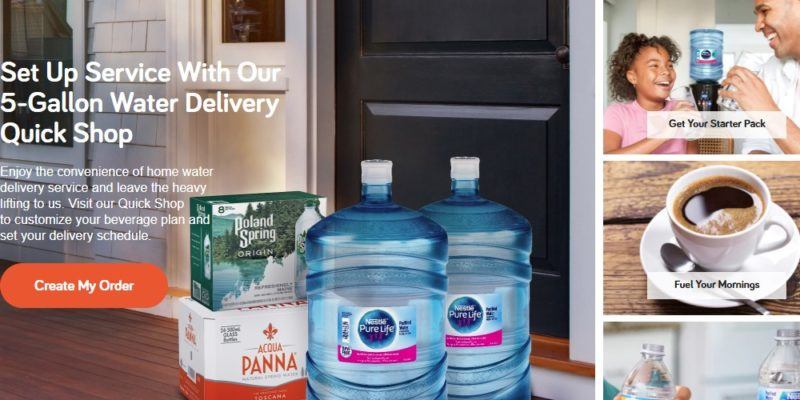 Ready Refresh specializes in home water delivery services. You can choose between 3 and 5-gallon jugs depending on how much water you go through. They have three different brands available, with a choice between spring or purified water.
All of their dispensers are compatible with both jug sizes, and they have two options that provide both hot and cold water. Dispensers are available to rent or purchase. Lastly, you can choose the frequency of your deliveries, from once a week to every three months.
In addition to a great water delivery service, Ready Refresh also offers a variety of other beverages including coffee, tea, flavored water, energy drinks, and more.
5. Fiji Water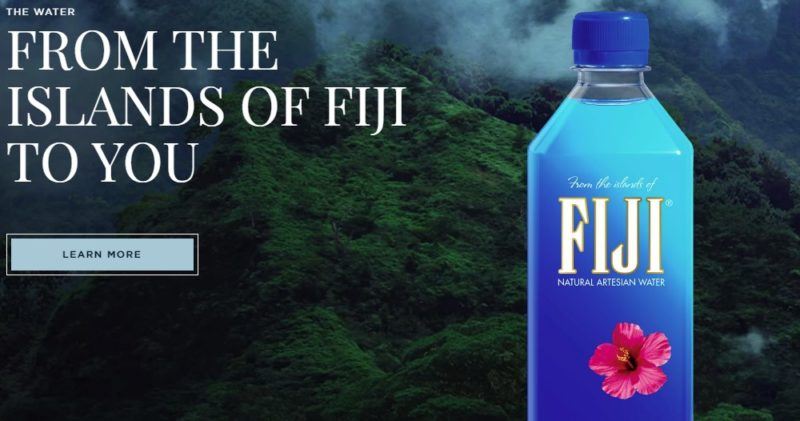 Fiji Water offers a specialty, natural artisan water straight from the islands of Fiji. Many people have grown to love this water for its high quality and superior taste. Their delivery service is a great choice if your family loves Fiji Water.
They have a variety of bottle sizes to choose from – something for every use and occasion. Next, you can choose your frequency. You'll save 20% off the regular purchase price by setting a recurring delivery schedule.
In addition to great water, Fiji also focuses on improving the lives of those in Fiji. They're dedicated to their country and want to protect the place they call home.
6. Open Water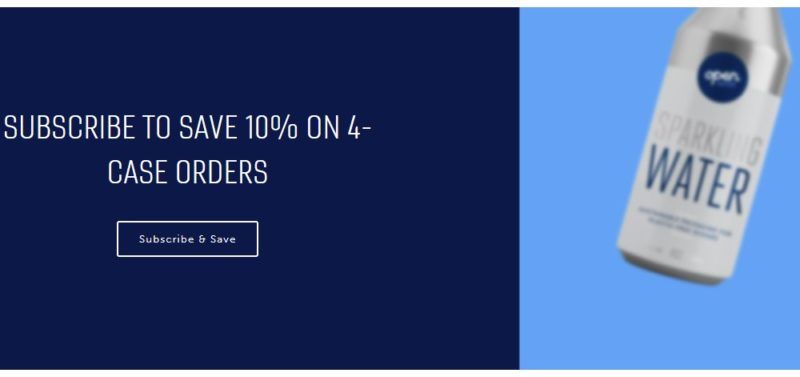 While Open Water does offer bottled water, they also offer water packaged in aluminum. They do this in an effort to protect and conserve the environment, citing the 70% of plastic bottles that never make it to a recycling bin, let alone an actual recycling facility.
They also recognize that many plastic bottles end up in the ocean and they're committed to protecting marine life. Not only does aluminum get recycled more often than plastic, but it's recycled much more efficiently. They've created canned water in the hopes that many others will join in their efforts to protect and conserve both marine life and the environment in general.
7. Just Water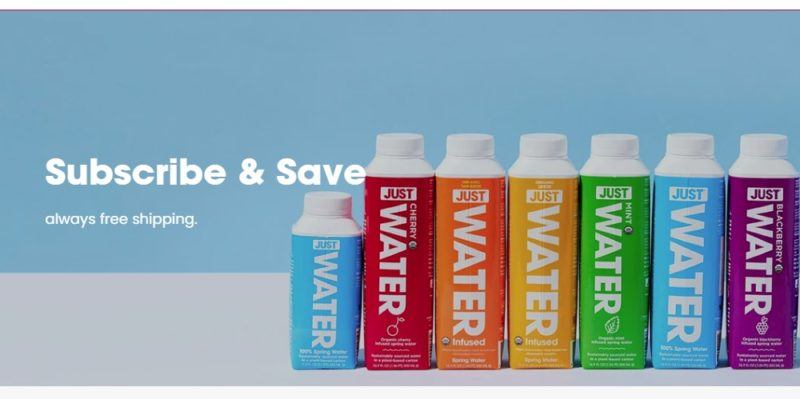 Just Water offers a line of sustainably sourced spring water, packaged in cartons to reduce the amount of plastic going back into the environment. Not only is the water sustainably sourced but they pay a fair price to the community it comes from.
The water also has a high pH of 8, meaning it's naturally alkaline. You can buy plain, refreshing spring water or you can select one of their many special infusions. They take the same spring water and infuse it with USDA certified organic fruit. Flavors include lemon, blackberry, and cherry. They also offer variety packs with some of everything for those that can't choose.
8. Absopure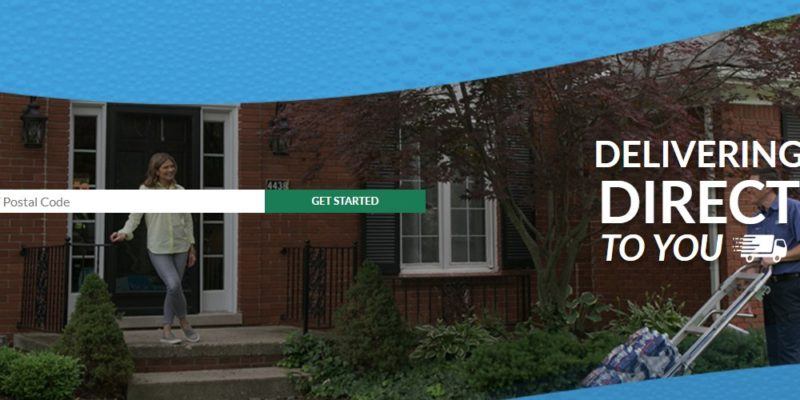 Absopure offers easy and reliable home water delivery throughout the Midwest. Homeowners have access to their natural and refreshing spring water as well as all their equipment. This includes both 3 and 5-gallon water bottles, cases of bottled water, water coolers, water dispensers, and water filtration systems.
They are a family-owned company and love servicing families in a fast and reliable way. However, they do offer their services to offices as well. For offices, they also offer coffee delivery and vending services for those that need them.
9. Target

Not only does Target offer a fantastic variety of options, but they can give you same-day delivery. This makes them the best choice for those that need something delivered last-minute. Products range from jugs of pure, natural spring water to all kinds of flavors, infusions, and brands.
The service can also include other products such as juice and water pitchers. Shopping from their site is also incredibly easy as you can filter your product search by brand, water type, flavor, capacity, price, and even dietary needs.
10. Diamond Springs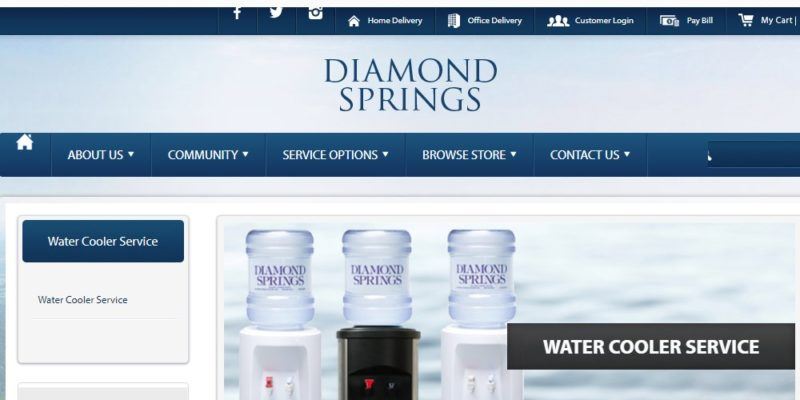 Servicing Virginia, North Carolina, and South Carolina, Diamond Springs offers a fantastic 100 percent natural sprig water for delivery. Serving both homes and offices, you can pick between every two or four weeks for delivery.
They have a variety of water dispensers to choose from, including hot and cold, cooking, ceramic, drinking water systems (for homes), or filtered coolers (for offices). In addition to water, you can also add coffee and a selection of other small snacks to your order. This is a perfect option for an office breakroom.
Things to Consider When Getting Water Delivered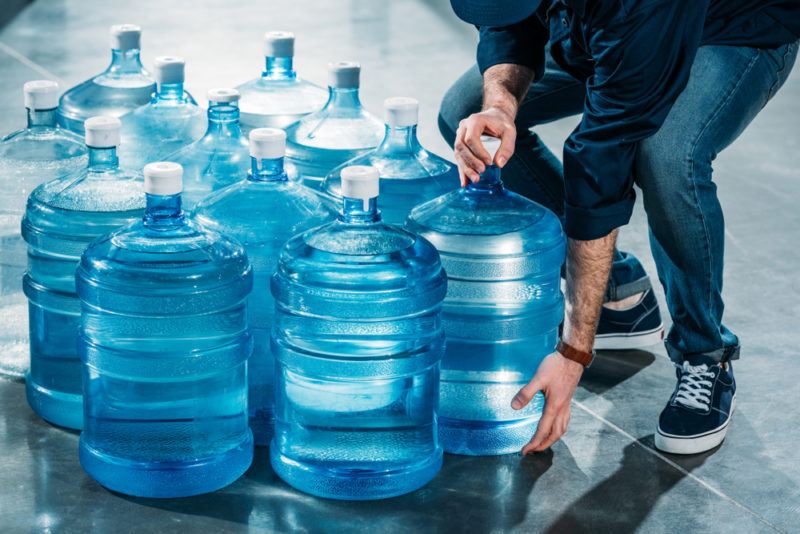 While setting up a regular water delivery is a great option in many cases, there are some factors that come into play when choosing which service to use.
Consider the following points when selecting your new water delivery service:
The Selection
What brands and products does the service offer? Some may only offer their own brand of water, and that's fine if it's water you enjoy.
However, if you're shopping for an entire office you might want to consider a service that offers multiple brands and perhaps even additional products. Many water delivery services will also offer coffee, and some can include snacks as well.
The Water Quality
Not all water is made equal, especially if you're buying bottled water. If the quality and origin of your water is important to you, these are things you should look into before choosing a company to buy from.
For example, many people prefer to drink spring water specifically as it's often the cleanest and purest water available that also contains many natural minerals.
Alkaline water is another popular choice as many believe it will neutralize the acid in the bloodstream, among many other health benefits.
If you have any particular preferences, you'll want to ensure a company provides them before making a commitment.
The Environment
At this point, everyone can concede that excessive plastic is bad for the environment. Sure, we can recycle, but the reality is that not everyone does. As long as people continue to use plastic bottles, they will continue ending up in landfills.
So, the environment is certainly a consideration if you're going to be ordering large quantities of water. Many water companies offer water coolers as opposed to packs of single bottles. This greatly reduces the amount of plastic produced. Many also remove the old bottles for you and recycle them themselves.