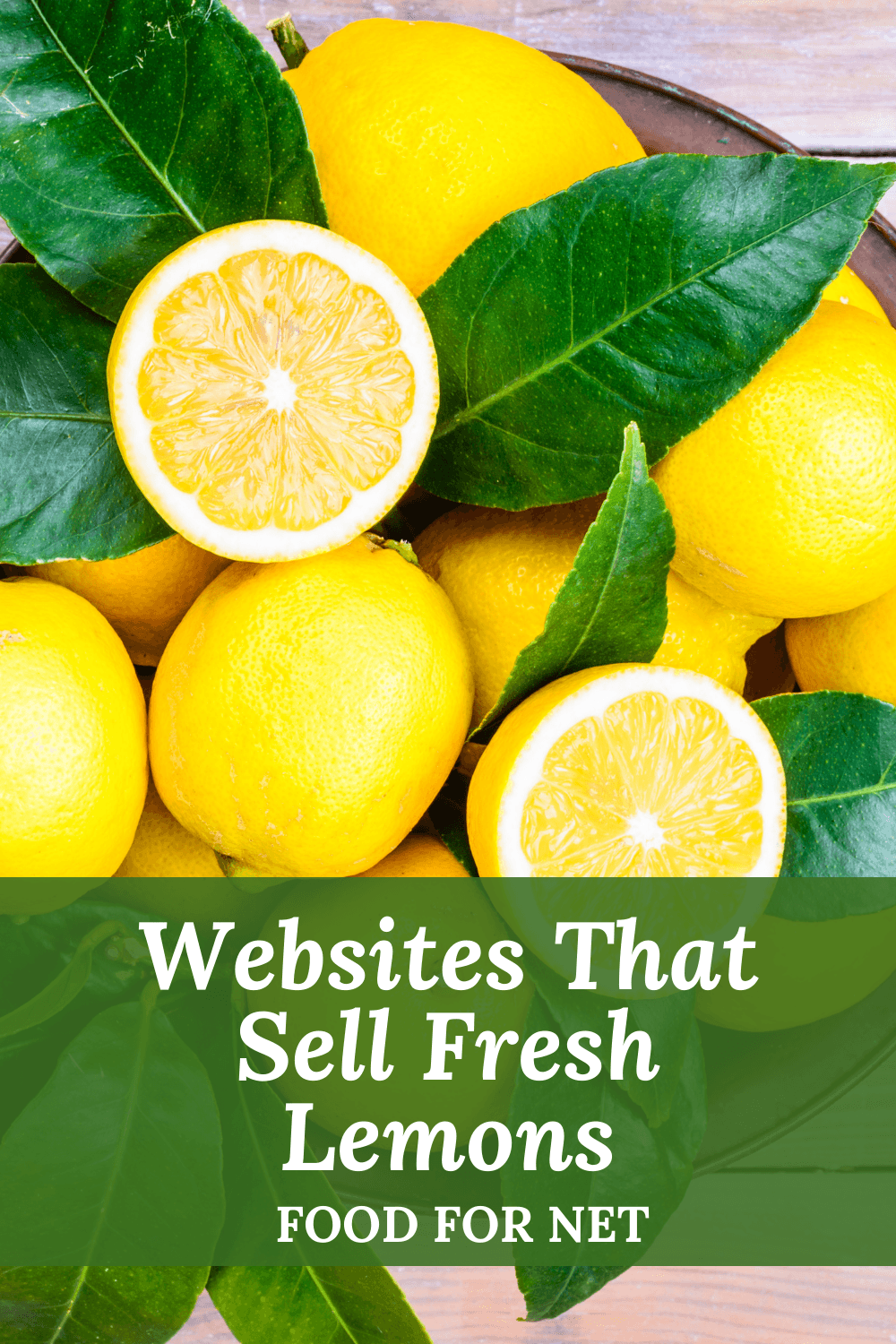 Sweet and tangy at the same time, lemons are a great way to add flavor to your drink or dish while also reaping the many health benefits they offer.
Lemons can be squeezed into water, put in smoothies, or even included in mixed drinks to add some extra flavor. Adding lemon to water is a great way to stay hydrated, especially for those who struggle to drink water or don't like the taste.
Like any citrus fruit, lemons are high in vitamin C which is good for many things. It prevents cells from being damaged by free radicals, it can help prevent things like strokes and heart diseases while also lowering blood pressure. All of this can be achieved by simply adding lemon to your water!
While lemons are great for your overall health, they also have external benefits. The vitamin C found in lemons is also great for your skin. It's known to reduce wrinkling, prevent the signs of aging, and protect from sun damage. It's also used as a remedy for bad breath after eating particularly pungent foods like garlic or onions.
Lemons are also great when sprinkled on seafood, salads, or anything else you think needs an extra little kick.
If you end up with more lemons than you can eat before they go bad, they're also great for many things around the house. Lemon juice can remove stains, clean surfaces, freshen the air, keep insects away, polish glass, and many other things.
In fact, many people buy extra lemons on purpose to use them for these things. Not only is doing so a natural alternative to the chemical products in stores, but it's much cheaper. If you buy fresh lemons online, you may be able to find wholesale lemons as well, and save even more money on large batches.
While you're at it, why not check out some of the other types of fruit that you can buy online, like cranberries and apples?
Where to Buy Fresh Lemons Online
Pearson Ranch
Charlie's Produce
Arizona Orange
1. Pearson Ranch

Pearson Ranch was founded in the 1950s by a man who was finally realizing a long-time dream held by his whole family. It began with a love of oranges and a desire to grow the best in the country. The business is still in the family today and they're still working hard to not only maintain their quality but to always improve it.
Their process begins with the soil. They work hard to maintain their soil for ideal growth, which is the first step to a quality, bountiful harvest. They've also developed an impressive irrigation system that keeps their crops well-nourished.
It's this kind of care and attention to detail that gives their customers the utmost confidence in the quality of their produce. What started with oranges has grown into much more over the years. They haven't lost their passion for great oranges but they also offer a selection of fresh lemons, grapefruit, and limes. In addition to the basics, they also have a huge selection of specialty citrus.
Their selection includes all kinds of fun and interesting citrus fruits you may never have even heard of. For example, they've got limequats, etrog citron, honeybell minneolas, yuzus, and more. These are all citrus fruits, some a variation on a lemon or a lime, but others are entirely their own thing. They're one of the best online resources for anyone who really loves citrus!
All their fresh fruit can be shipped anywhere in the United States, though they do pay attention to weather conditions when shipping. They might have to delay a day due to extreme heat in order to ensure your order arrives as fresh as possible.
2. Charlie's Produce

Charlie's Produce has been delivering a wide range of high-quality produce for more than 40 years. The entire team is passionate about good food and dedicated to constant improvement and top-notch customer service. They're proud of their positive track record and ability to deliver on their promises and guarantees.
They strive to use advancements in technology and other innovations to their constant advantage in order to stay on top of the industry. This includes using state-of-the-art ripening rooms, vertical growing rooms, and more. They want to improve their processes while never compromising on quality. They care about the environment too and always focus on the sustainability of their practices and the state of their local community.
Their selection of products is vast, including all kinds of fresh fruits and vegetables as well as flowers, greens, and cold-pressed juices. They work with a wide variety of hand-picked farmers and distributors. They are careful when selecting who to work with as they want to ensure they only receive the highest quality products. They partner directly with plenty of local and certified organic farmers along with several highly qualified and reputable distribution centers.
Everything is received into a state-of-the-art food processing plant where plenty of thought and care has gone into each step of the process, from storage to delivery. They are constantly working to improve their processes in order to maximize freshness.
They have distribution centers in various states, including Washington, Alaska, Idaho, California, Oregon, and Utah. Details about their exact delivery areas in each state are available on the website.
3. Arizona Orange

Arizona Orange has been in the industry for more than 50 years. Farming has always been in the family and they have always been most passionate about citrus fruits. In the beginning, they produced oranges and sold them to national buyers and distributors. They have since decided to stop this and sell to individual consumers instead.
Doing so cuts out the middle man, gets the oranges to customers sooner and therefore fresher, and saves the end customer a little money. They've also branched out from oranges and also offer a selection of lemons, grapefruit, and tangerines. All fruit is hand-selected and only the best quality pieces are sold to customers.
Their service is designed for citrus-lovers who want their fruit on a regular basis as their shipments can easily be set up to recur monthly. You can get a box of one single fruit or a mixed box each month. You can choose to only order one month's worth, but there's an option to prepay for several months at once as well. If you want a regular shipment this option would save you some time, effort, and a little money.
You can pay for up to four months in advance and the boxes will be shipped each month during their peak season. Most box varieties are available in 10, 20, 30, or 40 pounds. For those that are interested in learning more about citrus fruits and their benefits, they have a blog on their website with helpful and informative articles that you can browse.
In addition to their fruit boxes, they also offer fresh, gourmet honey and a selection of premium granola, pumpkin brittle, and some other fresh and tasty treats and snacks. They deliver everywhere in the United States, including Alaska and Hawaii.
Things to Consider When Buying Fresh Lemons Online

Lemons are good for so many things that you may find yourself ordering a lot of them on a regular basis, especially when they're in season and at their absolute freshest. If you're buying a lot of them you can save a lot of time and money when you buy fresh lemons online, as ordering online gives you the chance to order in wholesale quantities.
Regardless of the amount that you order, lemons are a great fruit. So, finding a good quality supplier is important. Consider these things as you search for the right one:
Variety
There are several different kinds of lemons, so you should decide which variety you want and go from there. Some companies may offer more than one while others may focus on an individual type. If you're unfamiliar with the different varieties or aren't sure of the difference, check each company's website as they may offer some guidance and information to help you make a choice.
Availability
Like most produce, lemons are only harvested at certain times of the year. While they do last longer than fruits that may go bad in a few days, you still want to get them when they're as fresh as possible.
Because of the limited quantity, smaller companies may end up with less to offer. If this happens you could be stuck having to look elsewhere. That's not to say you shouldn't support a smaller more local farm, but you'll have to be vigilant if you want to get your order in before they sell out for the year.
Other Citrus
Lemons are among the most popular members of the citrus family but there are many others to choose from including oranges, lemons, grapefruit, and more. If you like lemons you're probably a fan of other citrus fruits as well and may want to order them all at once.
Many farms that offer lemons often specialize in citrus in general and have a few other fruits for sale as well. Limes, for example, go great with lemons, especially in drinks. If this is what you want, it's nice to get it all from the same place.