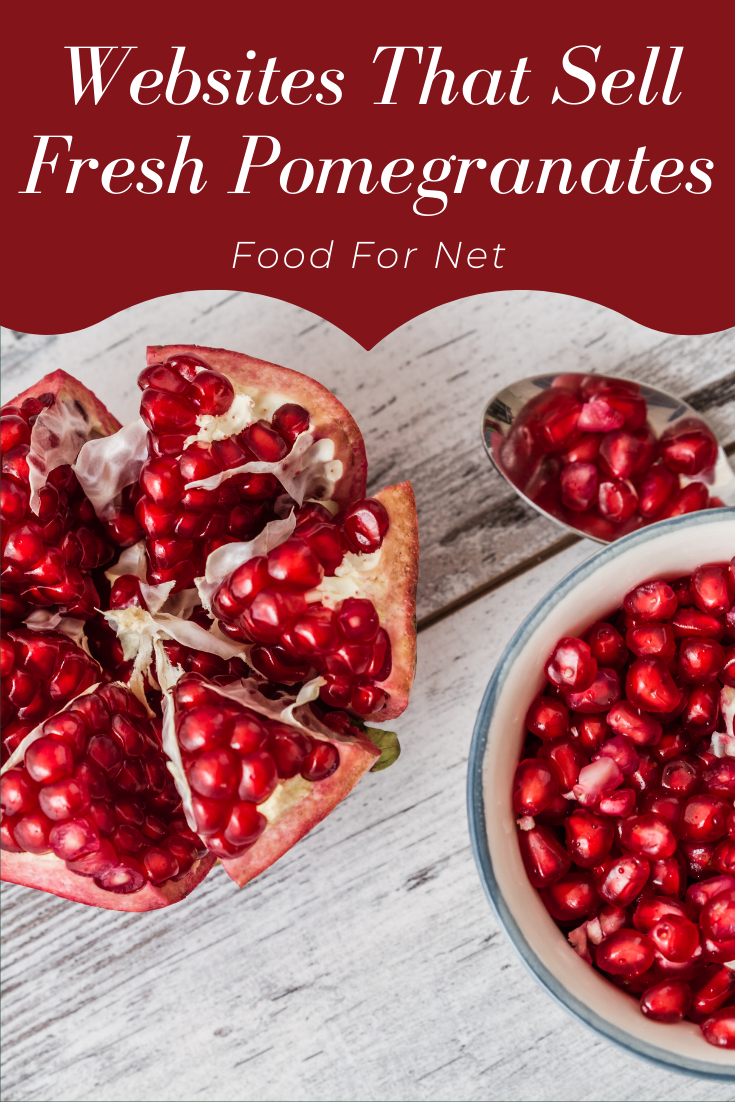 While technically considered an exotic fruit, pomegranates are fairly popular. They are among the easier exotic fruits to find and they're well known for their unique flavor and texture and powerful health benefits.
Pomegranates contain a significant amount of fiber, protein, vitamin C, vitamin K, folate, and potassium. A single cup of pomegranate offers three grams of protein, which is impressive for fruit. They're also extremely sweet, offering 24 grams of natural sugar in that same cup.
While these nutrients are important and you need to get some of them every day, pomegranates also contain many powerful and potent plant compounds. Two of their most notable compounds are ones that offer strong medicinal properties.
First, there are the punicalagins. These are powerful antioxidants that are found in both the juice and the peel. Because of these, pomegranate juice alone contains three times more antioxidant activity than red wine and green tea – both of which are also common sources of antioxidants. This is why most pomegranate powders and extracts are made from the peel instead of the fruit itself.
Next, there is punicic acid. This is the main fatty acid in the arils – which is what the little beads of fruit are called. This particular fatty acid has been widely studied as a way to help lose weight as it helps the body burn fat. Some preliminary studies have also been done in regards to its cancer-fighting properties.
While these are two of the most powerful compounds found in a pomegranate, it's not the end of its long list of advantages. The fact that it's so sweet means it's an easy one to eat lots of, too.
You can crack it open and eat the little arils all on their own. While getting them out can be tedious, it's well worth the effort for a healthy, sweet, juicy snack. They're also great in a smoothie or you can make your own pomegranate juice.
They're also great in salads and even savory foods. Some like to add them to avocado toast or have them with olives. They're small and sweet enough to be extremely versatile.
If you're interested in adding pomegranates to your diet, you can buy fresh pomegranates online from plenty of tropical, exotic, or specialty food retailers. Most places either grow fresh pomegranates themselves or import the best ones from their native locations. Because they're perishable, shipping is often fast, easy, and freshness is guaranteed.
You can try this same approach with other fresh fruit too, including strawberries, currants, and mulberries.
Where to Buy Fresh Pomegranates Online
Persian Basket
Frog Hollow Farm
Buy Exotic Fruits
1. Persian Basket

Persian Basket is a unique online grocery store dedicated to preserving Persian culture and providing those that want specialty items with a fast and convenient way to get them. They ship throughout the United States and Canada and are usually able to pack and ship your items the same day you order them.
They have a huge selection of food with a heavy focus on Persian items and ingredients, though they offer many basics and kitchen staples as well. This includes things like bread and other bakery items, fruits, veggies, herbs, nuts, meat, seeds, dried goods, canned food, rice, sweets, and so much more. In terms of beverages, they have plenty of coffee, juice, and herbal tea to choose from.
They take things much further than food, though, and work hard to provide a variety of other products people might need, like kitchenware, art, books, and pre-made meals. They offer simple things like coffee cups and teapots as well as Persian specific equipment like Persian rice cookers.
Pomegranates are native to South America and they are a specialty item Persian Basket is proud to carry. While each batch is slightly different, they try to find the largest, juiciest ones they can, with some of their biggest reaching two pounds per fruit. Their pomegranates are shipped on ice to preserve their freshness while in transit.
While the fruit is grown in many places now, pomegranates are thought to be one of the oldest cultivated fruits, dating back to ancient Persia in 100BC.
The pomegranate has always been revered as a bit of a "miracle fruit" thanks to its high antioxidant content and other amazing health benefits. Not to mention the potent, delicious flavor. While much more common these days, pomegranates were once a highly-sought-after delicacy.
In addition to their large and lovely pomegranate fruits, they also have a variety of other pomegranate products you can buy. Some options include pomegranate concentrate, pomegranate molasses, pomegranate fruit roll-ups, and much more.
2. Frog Hollow Farm

Frog Hollow Farm is as passionate about their land as they are about organic, high-quality produce. They strive to bring their customers the freshest and highest quality food they can without compromising their land. This is why they've dedicated themselves to regenerative agriculture. This means they pay close attention to the quality of the soil and how it's managed, including the use of fertilizer and water. Not only do they seek to maintain the land's health, but they work to improve it.
They grow an impressive selection of organic fruit, most of which is rare and may be hard to find elsewhere. This includes nectarines, apricots, plums, persimmons, Asian and European pears, blood oranges, pomegranates, and more. They've been committed to all-organic production since 1989, and practice sustainability in both their farming and labor. This means they offer year-round employment to as many people as possible which limits their need for seasonal hires.
Their collection of pomegranate trees is smaller than most of their other fruit so their pomegranate season is often a short one. If you want to get a head start on their pomegranates you can choose to be notified when they're available. Boxes are available in three, five, and ten pounds.
In addition to fruit, they also have an impressive bakery and lots of pantry staples like nuts, pasta, fruit spreads, and more. They also have a collection of sundried fruit available if that's your thing, or you can join one of their many clubs to save money on recurring shipments of your favorite fruits or other products. Shipping is available nationwide.
3. Buy Exotic Fruits

Buy Exotic Fruits is a leading source of exotic fruits in the United States, offering a selection of both home-grown and imported fruits. Not only do they work hard to provide the freshest, highest-quality selections but they also have a huge range of fruit available, from rare but well-known to things you've probably never heard of!
This includes things like rambutan, star fruit, papaya, persimmons, passion fruit, mangosteen, jujubes, feijoas, durian fruit, dragon fruit, crab apples, cherimoya, and so much more.
They offer two kinds of pomegranates: ones that are grown in California and ones that are imported from Chile. They sell them in boxes of six fruits that are handpicked to order and packed the same day you order them. This ensures freshness, quality, and means you'll get the juiciest, best-tasting fruit possible.
They ship throughout the United States and are so committed to quality and satisfaction that they offer 100 percent refunds, no questions asked, if you feel you need one.
Things To Consider When Buying Fresh Pomegranates Online

Pomegranates are an old fruit, having been grown and used for healing and health benefits for many, many generations. They are native to certain regions in Iran and Northern India, but they've also been cultivated throughout South Asia, the Middle East, and the Mediterranean.
Many locations in California and Arizona are also able to grow them, meaning you can buy fresh pomegranates online from many sources. There are pros and cons to each approach, so take a moment and consider what's best for you:
The Source
Buying fresh pomegranates from a more local farm directly in the United States means you can probably get them at peak freshness for a little cheaper considering they don't have to go as far. Ordering them from overseas will likely cost more to have them delivered in the same time frame.
However, it's important to consider the fact that pomegranates aren't native to the United States. Ordering them from their native countries may get you a more flavorful, authentic pomegranate experience.
Other Fruit
If you're paying expedited shipping to have pomegranates delivered fresh, it's worth considering what other fruit the company has to offer. Do they offer a huge range of tropical and exotic fruits or is there selection more limited?
Also, consider whether or not tropical fruits are their specialty, or are pomegranates just one thing among many? It's not to say these pomegranates will be inferior, but specialty companies often have experts that know how to select the best of the best.
Availability
Lastly, it's important to note that the harvest season for pomegranates in the United States is short – usually from September to November. They do store well so you may still be able to get them through December, but they won't be the freshest at that point.
If you want to get pomegranates without paying for overseas shipping, you'll have to act fast before local farms sell out and you're left with no other choice.