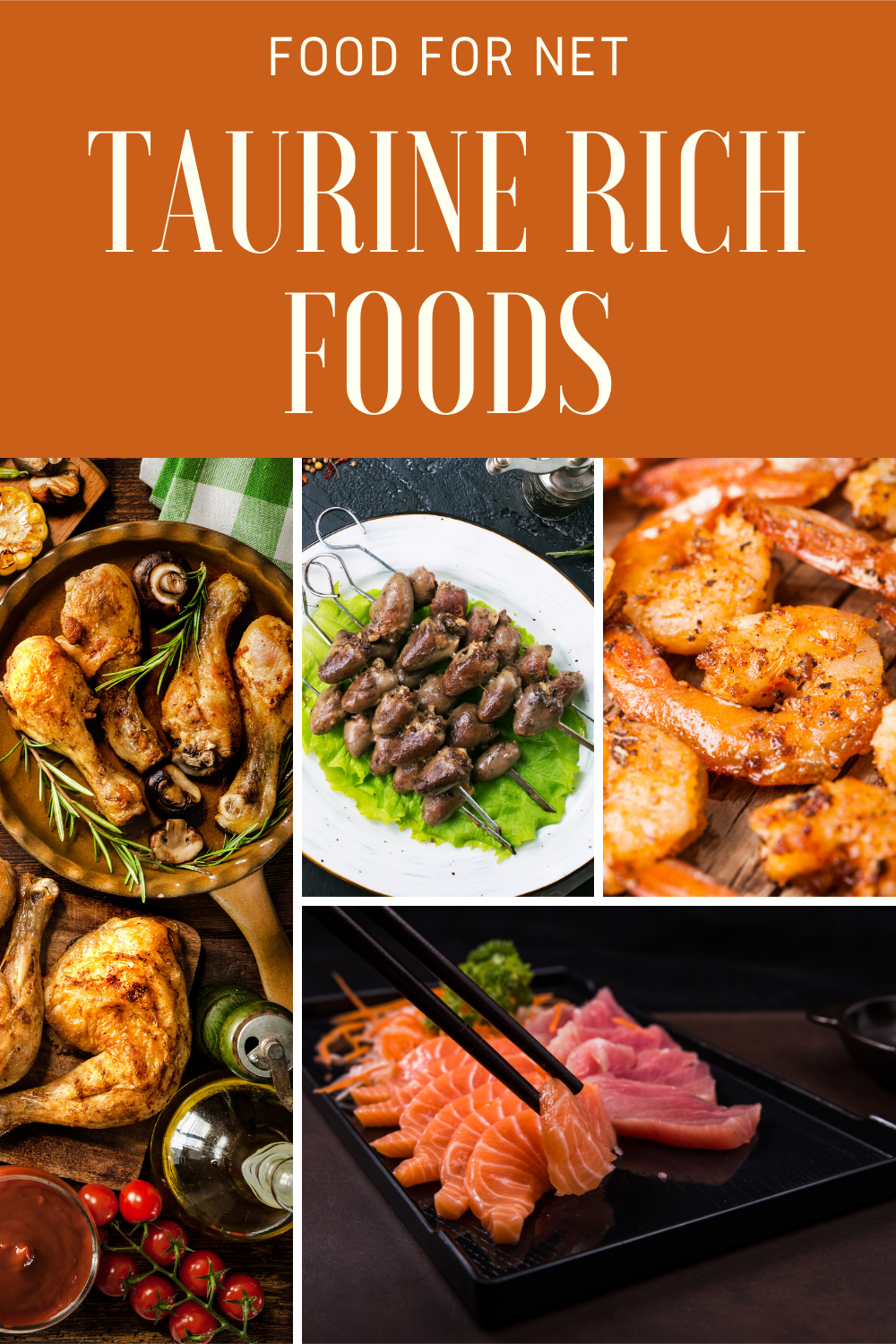 Taurine is an interesting compound to talk about. It's sometimes called a semi-essential amino acid or a conditionally essential amino acid. Those terms are used because our bodies can make taurine. Plus, taurine isn't used for building proteins in the way that other amino acids are. Even so, taurine rich foods can still be important, as you might not always be making the amount of taurine that you need.
For example, if you're deficient in other nutrients, like vitamin B6 or methionine, your body mightn't be able to make as much taurine. Aging may decrease taurine synthesis too, along with various medications and health conditions.
Because most foods high in taurine are some type of animal product, vegans won't be getting that much taurine from their diet. They might find some through fortified food, energy drinks, and similar products, but the amounts will be lower than what a meat eater gets.
For vegans who aren't producing enough taurine, supplements are the most obvious approach. For everyone else, the foods on this list should help to bump up your taurine levels.
Just watch out for energy drinks. The taurine in these is meant to provide an energy kick, but these drinks tend to cause more harm than good, especially in the long-term. This is true for the ones that use sugar and the ones that rely on artificial sweeteners instead.
Taurine Rich Foods
Hearts

Taurine is found in animal products. When it's found in muscles, the concentration increases based on the amount that the muscle is used. This makes the heart one of the best places to find taurine, as it works harder than any other muscle.
Chicken hearts are surprisingly easy to find and you can add them to your diet. It doesn't take much searching to find recipes to try for yourself, like pan fried chicken hearts from Like Hot Keto.
While organ meats might sound gross, they can be delicious. Chicken hearts, for example, end up being tender and full of flavor. They're less intense than other types of organ meat too, so they're worth trying at least once.
Other Organ Meats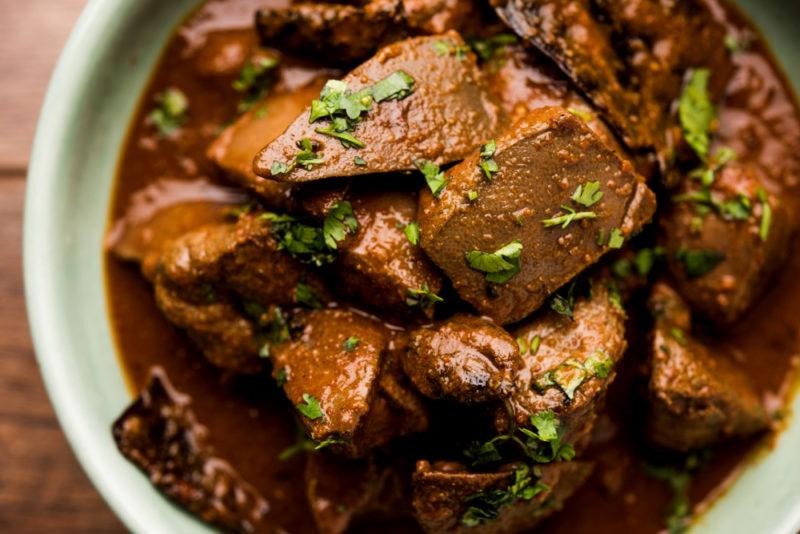 If you don't like the idea of eating an animal's heart, another type of organ might seem less extreme. Liver is a popular place to begin, partly because liver is very nutrient dense. Even a small serving of liver is rich in folate, iron, and vitamin B12.
Getting liver in your diet isn't as hard as you might think either. You only need a small amount to get benefits. You can easily chop this up finely and mix it in with other ingredients, especially those that have a strong flavor.
There's one catch though.
The high nutrient density of liver means you shouldn't eat too much of it. A 3-ounce serving per week might be about right for most people. Eating too much liver regularly could lead to an excess of vitamin A.
Red Meat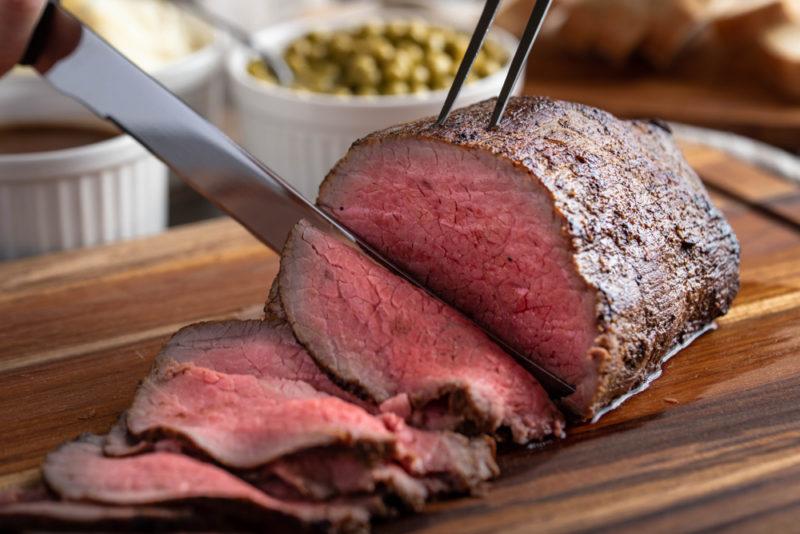 Don't stress too much if organ meats seem overwhelming. Those meats might be nutritionally powerful, but you can still get taurine elsewhere. Red meat is a good example.
The amount of taurine per serving for red meat isn't as powerful as for hearts, but you're still getting a decent amount.
While there is some controversy surrounding red meat, it's clear that the meat is packed with nutrients, including iron and vitamin B12. It contains plenty of protein too, so it will help to keep you full.
The healthiest approach for most people would be to have some servings of red meat regularly, while also relying on other sources of protein, including chicken and plant-based protein.
It's also important to avoid burning your red meat, whenever possible, as this can create harmful compounds that may increase cancer risk.
Interestingly, the amount of taurine is much higher in raw meat than in cooked meat. This means that you'll get more taurine from a medium-rare or rare piece of steak than one that is well-done.
Chicken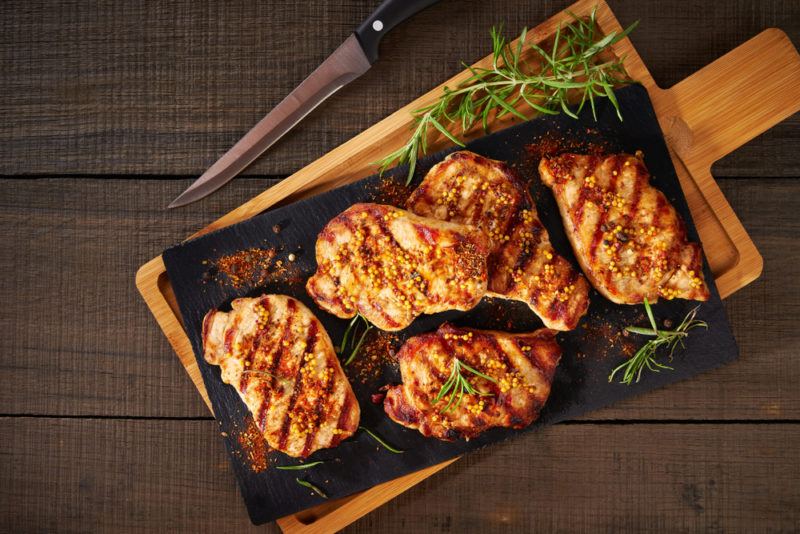 Chicken is another powerful source of protein – and it's much less controversial. Chicken can also be inexpensive. It's pretty easy to pick up an already cooked rotisserie chicken from the local store and have a fast and healthy dinner that's good to go.
As we mentioned before, taurine concentrations tend to be higher in harder working muscles. For chicken, this means that dark meat tends to contain more taurine than light meat.
This might seem frustrating to anyone who prefers light meat, but honestly, dark chicken meat has advantages too. It tends to be moister, for one thing, so it's fairly easy to cook chicken drumsticks and thighs without them drying out.
The dark meat tends to have a richer flavor too. This can be fantastic in some situations, giving you a delicious meal without the need to heavily rely on spices. And, while dark chicken meat is fattier than white chicken meat, it is still rich in nutrients and is very good for you.
Other Types Of Meat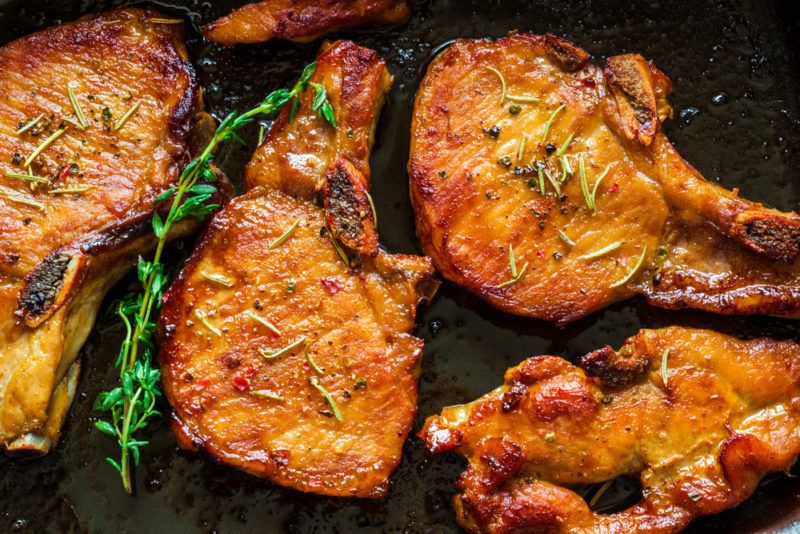 You'll actually find some taurine in whatever type of meat you choose. This includes turkey and pork, along with less common choices and even game meat. After all, taurine is an amino acid, so you can expect to find it in most animal sources of protein.
This means that you don't need to focus on a specific type of meat. You can choose based on other factors, like price, your personal preferences, and potential health benefits.
Some people might choose to mostly focus on chicken, particularly chicken breast, as this is a lean source of protein that can be ideal for health and weight loss. There are many places to buy ethically farmed chicken, which will often provide you with higher quality meat too.
Others might focus on red meat instead or perhaps on a wide variety of different types of meat. After all, red meat is rich in nutrients and there's no need to cut it out of your diet entirely.
The best choice is often to focus on a variety. Try to enjoy many different types of meat, along with plant-based sources of protein. This will give you access to the most nutrients and can help you to keep a balanced diet.
Shellfish

Shellfish are known for their exceptional nutrient balance and taurine is one clear example of this. Taurine levels are particularly high in shrimp, scallops, and clams, although you'll find taurine in other types of seafood too.
There's one limitation though – taurine is strongly affected by temperature.
So, cooking shellfish can dramatically decrease the amount of taurine. Relying on raw seafood can seem like a better choice, but then you need to deal with the difference in texture, along with the health risks of eating raw seafood.
If you're going to take the raw route, look for the freshest shellfish possible. The risk of contamination is much lower when the seafood is very fresh.
Fish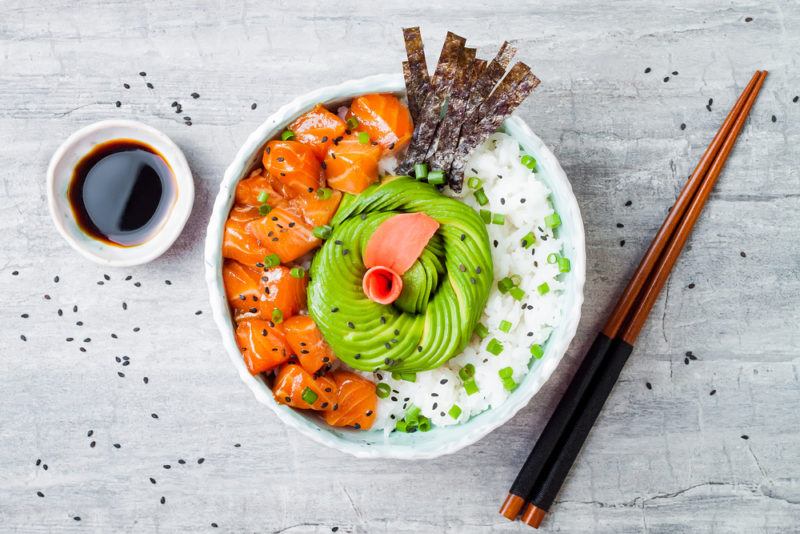 Fish, in general, is a fantastic addition to your diet. It is a good source of protein and plenty of important nutrients, including the heart healthy omega-3 fatty acids. However, there are dramatic differences from one type of fish to the next.
Cold water fish ends up being the best choice for taurine, including popular options like salmon, sardines, and tuna.
These fish all have other advantages too. They're powerful sources of omega-3 fatty acids, while also offering other nutrients and being a healthy source of protein.
You will, however, need to pay attention to your consumption levels. Fish is known for accumulating mercury. You can consume some mercury without a problem, but your levels shouldn't get too high.
Pay close attention to tuna here, as it is higher in mercury than most other types of fish. On the other hand, sardines tend to contain very little mercury.
As with shellfish, you'll get more taurine if you eat raw fish compared to cooked fish. Raw fish isn't so unusual. You'll often find it in the form of sashimi. Sushi tends to rely on raw fish too.
These factors make salmon an especially good fish to rely on. Not only is salmon a cold water fish that is rich in omega-3 fatty acids, but it is also commonly eaten raw.
However, you should always be cautious with raw fish. Focus on the freshest fish possible and buy from places that say you can safely eat the fish raw. Even then, there is some risk of food poisoning, so pay attention to any symptoms when you're eating raw fish. If something feels 'off', don't eat any more.
Fortified Foods and Drinks

Taurine is largely found in animal products, which can be a problem for vegans. You'll sometimes find taurine in fortified foods, particularly ones that are designed to act as a meal replacement or a complete source of nutrients.
These types of products rely on synthetic taurine, so you're not getting anything that is derived from animals.
However, taurine is only a semi-essential amino acid, so it's not all that common in fortified foods. The amount of taurine in such foods isn't incredibly high either, so fortified foods often aren't the best choice.
If you're a vegan whose body isn't making enough taurine of its own, then supplements are the next best answer.
You could turn to energy drinks too. Taurine is often added to energy drinks and even to some types of soda. While the amount of taurine can be quite high, this type of drink isn't very good for you at all. Most versions are either high in sugar or contain artificial sweeteners instead. Even when they're relatively healthy, energy drinks offer few benefits and could easily cause harm, especially if you drink them regularly.
Seaweed

There are some other vegan-friendly choices for taurine too, including seaweed. While seaweed is a common ingredient in some parts of the world, most of us probably don't eat it all that often.
This is a shame, as seaweed can be quite nutritious. It's notable as a source of iodine and antioxidants, along with fiber, vitamin K, and iron. Seaweed also contains some compounds that aren't found in terrestrial foods.
There are multiple types of seaweed to choose from, including red, green, and brown seaweed, and each type has its own distinct nutrient balance.
Eating seaweed isn't as difficult as it sounds either. There are now many different products that use seaweed as an ingredient. You can even get dried seaweed that you can eat much like chips.
However, don't overdo it with seaweed. While seaweed is often eaten for its nutrients, you can end up with too much iodine or potassium from eating seaweed. If that's the case, your meal could easily do you more harm than good.
Eggs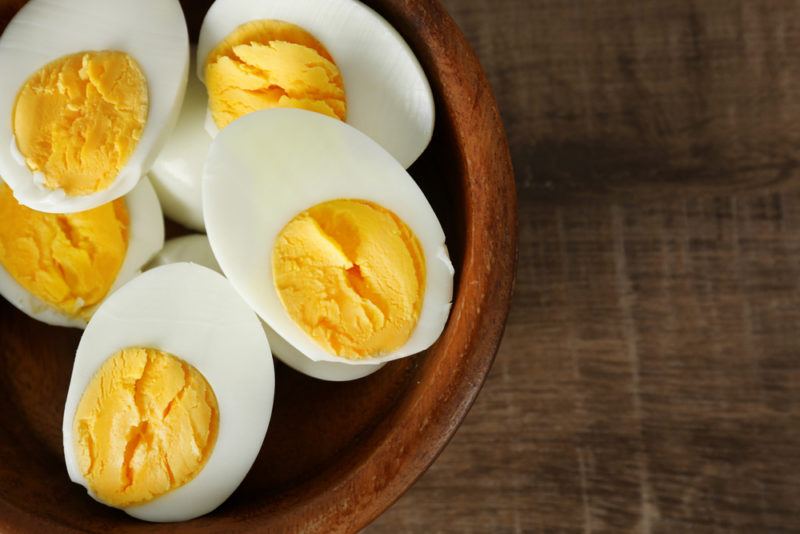 It shouldn't be surprising to see eggs on this list. Eggs are well-known for their nutrient density. They contain all of the important trace elements, along with other critical nutrients.
The taurine content is notable too, which is another reason for eating eggs regularly.
However, the amount of taurine may vary depending on the type of feed that the chickens are eating. Eggs from other species are likely to have different amounts of taurine as well.
There have even been some studies that haven't found taurine in eggs at all. The varying taurine levels could be related to differences in testing methods or differences in the eggs themselves.
Still, the mixed results aren't something to worry about too much. Eggs are still likely to provide you with taurine and if you don't get much taurine from them in the end, there are many other sources of the amino acid.
Dairy Products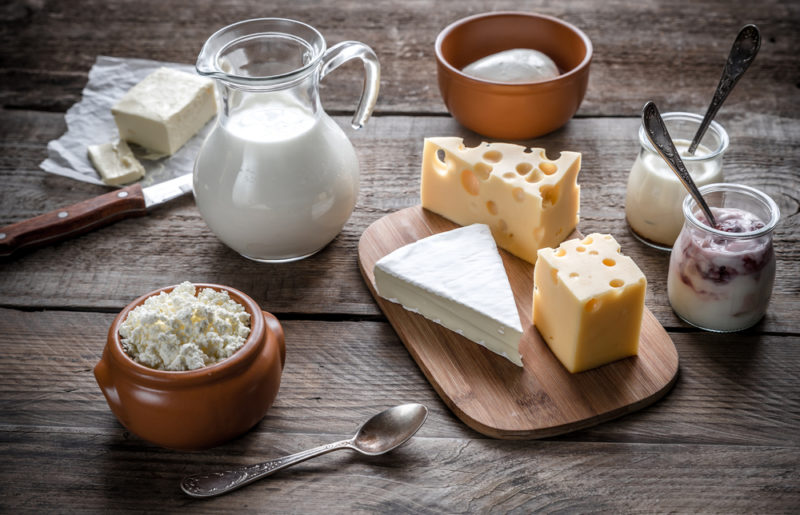 Most dairy products end up being viable for taurine too. The levels can vary here, although details about the exact amount of taurine for each type of dairy product are scarce.
You're likely to see some differences between one type of dairy product and the next, along with differences depending on where the milk came from and what the cows were fed.
The taurine content tends to be higher in milk and a little lower in yogurt. Still, the differences don't matter all that much. Dairy is a good source of nutrients anyway and a powerful addition to your diet.
And, in the end, the amount of taurine that you get will be strongly influenced by your serving sizes.
People who are lactose intolerant could turn to lactose free dairy products.
We're not referring to vegan-friendly dairy alternatives here. Lactose free dairy products still rely on milk. They're free from lactose because the enzyme lactase is used to break down lactose into its sugars. Because of this, lactose free dairy products taste a little sweeter than their lactose-containing siblings, but they are much easier to digest.
Dairy foods include products like milk, butter, cream, and cheese, which are all common ingredients in recipes. So, any recipe that heavily relies on dairy ingredients is likely to be a decent source of taurine too.
Yeast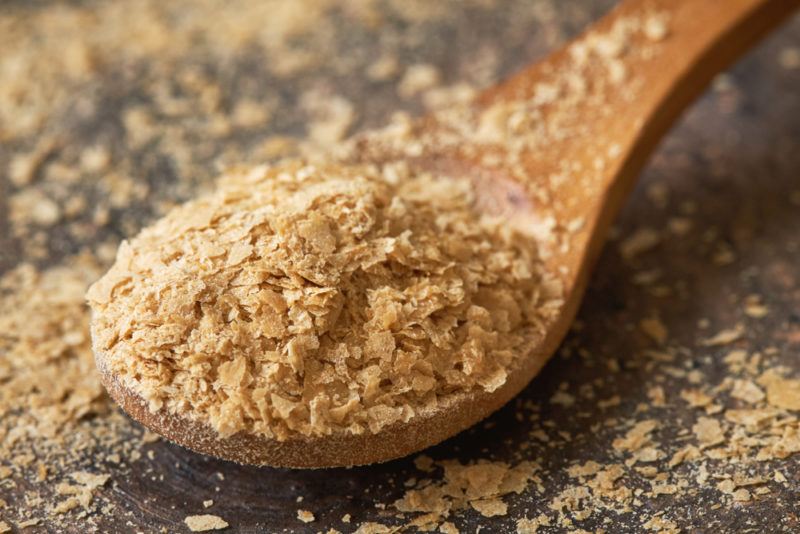 Here's an interesting addition to the list – yeast. The yeast that you use to make bread and brew beer contains taurine, which may mean that products that rely on yeast have some taurine too.
The levels of taurine are likely to be much less than you get with organ meats, meat, fish, or eggs, but this doesn't matter too much. After all, bread relies on yeast and it is an incredibly common part of modern diets.
This also makes nutritional yeast a good choice for taurine. Nutritional yeast isn't biologically active, but it still contains the nutrients that you find in brewer's yeast. It's also a common choice for vegan diets, as nutritional yeast has a cheesy and nutty flavor that makes it ideal for making dishes taste like cheese
Frequently Asked Questions
Do Eggs Have Taurine?
Yes, eggs contain taurine, though this is disputed by some sources.
How Much Taurine Is In Eggs?
What Taurine Rich Foods Are Vegetarian?
Though taurine is usually found in various types of meats, as a vegetarian, you can still get taurine from animal products like milk and eggs. Taurine can also be found in small quantities in seaweed. Taurine can also be found in very small quantities in Pumpkin seeds (13.5 nmoles/g), black beans (9.2 nmoles/g), horse beans (12.9 nmoles/g), and chick peas (18.7 nmoles/g) [source].
Which Taurine Drinks Do Not Have Caffeine?
What food has the highest amount of taurine?
The foods that contain the highest amounts of taurine are octopus, squid, mussels, and scallops. Various other types of seafood such as white fish and other shellfish have quite high levels as well. Dark poultry meat and red meat also contain high levels taurine.
What vegetables contain taurine?
Vegetables typically do not contain significant amounts of taurine, though some seeds, beans, and nuts have trace amounts. Some types of algae contain decent amounts of taurine as well.
What happens if you have too much taurine?
Consuming too much taurine can cause nausea, stomach pain, and liver pain, although it's not well-understood if the side effects of too much taurine are from the taurine itself, or other things taken alongside taurine [source].