Vitamins are important. There's no denying that. These organic compounds play many roles in our bodies as we grow and develop. Being deficient in them can cause some serious issues. Yet, we still need to ask, are vitamins good for you all of the time? Or, can they sometimes harm more than help?
The topic is important because vitamins aren't always what you need. At the right time and in the right quantities, yes, they help to keep you healthy. More than that, vitamins are essential for staying alive.
But, health trends have taken the whole idea too far. There are now countless vitamin boosting products, including meal replacement shakes, Vitaminwater, and multivitamins, not to mention all the products that are fortified with extra nutrients to make them 'healthier'.
Many of these products are heavily processed. Some contain concerning additives, have too much sugar, or are surprisingly low in nutrients.
Is Vitamins Good For Your Health?
What Are Vitamins And Why Do They Matter?
The Problems With Vitamins
How To Get The Most Benefits
Final Thoughts
What Are Vitamins And Why Do They Matter?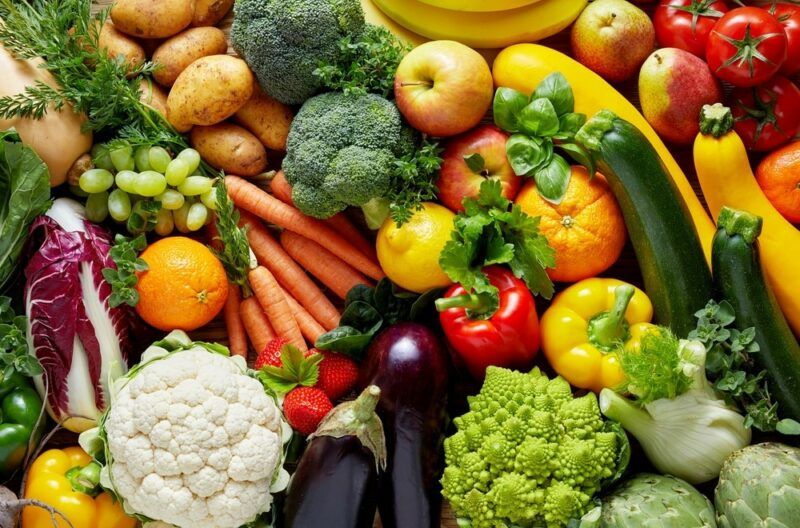 Let's begin with the basics. Vitamins are organic compounds (they get that name because they contain carbon atoms). They're also essential for the function of our bodies. Being deficient in key vitamins can increase the risk of some diseases.
Scientists currently recognize 13 different vitamins, including vitamins A, C, D, E, and K. The list also includes the various B vitamins: B1 (thiamine), B2 (riboflavin), B3 (niacin), B5, B6, B7 (biotin), B9 (folic acid), and B12.
Some of these vitamins are water soluble, including vitamin C and the B vitamins. Such vitamins aren't stored in the body, so you need a regular supply of them.
The rest (vitamin A, D, E, and K) are fat-soluble. Your body can store reserves of these vitamins and release them over time, so your intake doesn't need to be as regular.
Most of these vitamins must come from food, as our bodies can't synthesize them. Vitamin K is a slight exception, as the bacteria in your colon produce some vitamin K. Even then, you'll need to get vitamin K from your food as well.
We do, however, produce vitamin D (in the presence of sunlight). Food sources of vitamin D aren't that powerful either, meaning many of us need to spend more time in the sun or to take vitamin D supplements.
The fact that vitamins come from food is why balanced diets are so important. When you start cutting out food groups or relying heavily on processed foods, you can easily end up with insufficient amounts of some nutrients.
The Problems With Vitamins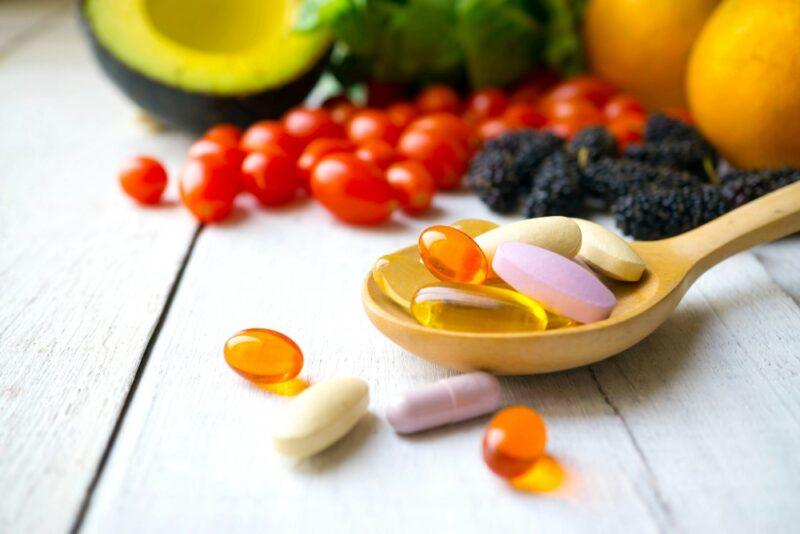 While vitamins are essential, there's also a lot of misleading information out there.
Increasing Your Intakes Doesn't Necessarily Help
For one thing, products are often promoted as being incredibly good for you because of their vitamin content. Vitaminwater is a classic example here. Each of the drinks in the range is packed with vitamins, with vitamin C, vitamin E, and various B vitamins featuring heavily.
Similarly, energy drinks are often packed with B vitamins. Other products boast about their nutrient content too, like fruit juices that are loaded with vitamin C to help your immune system or soy milk that has added calcium to make your bones stronger.
Yet, most of the time, increasing your intake of a given vitamin only helps if you weren't getting enough to begin with. This is even true for vitamin C, which might not help with the common cold at all.
In the same way, B vitamins don't provide you with energy. They only seem to have that effect because being deficient in them can decrease your energy. So, if you're already getting plenty of B vitamins from your diet, a drink filled with B vitamins won't do anything for your energy.
There Are Upper Limits
The essential vitamins and minerals all have minimum doses, amounts that you need for your body to function well. Most have an upper limit too and going above these can be dangerous.
At the extreme end, overdoing it with some vitamins or minerals could make you very sick. In some cases, like with vitamin A, excessive intake could even kill you.
Thankfully, multivitamin manufactures are cautious with their doses, particularly for vitamins where a high intake is dangerous. Even if you're taking a multivitamin, eating fortified foods, and have a nutrient-dense diet, you probably won't be consuming enough to put you in danger.
But, you may still be going well over the recommended intake for some vitamins and minerals. What happens if you do this day after day, week after week? In truth, no one knows. There just hasn't been enough research on the topic yet.
If you are using supplements and/or fortified food, pay close attention to vitamin D, folic acid, and calcium. These nutrients can all be a problem if the doses are too high. And, in general, it's best to focus on the amounts that you need. Don't assume that 200% of your daily intake is better than 100%. That often isn't the case at all.
The Supplement Industry Isn't Strongly Regulated
Relying on supplements comes with another serious issue too – safety. The supplement industry is much less regulated than you might expect. Companies don't need to prove the safety or efficiency of their products before releasing them to the market. The FDA will step in if there's a serious safety issue, but it takes time for problems to be discovered.
This lack of regulation makes it easy for companies to sell contaminated products or low-quality ones. There's also no guarantee that the supplement will contain the ingredients and quantities that the label claims. There may be more of some nutrients and less of others.
It's tough to protect your health when you don't really know what you're putting into your body.
Your Body Doesn't Always Absorb The Vitamins
When discussing vitamins and minerals, we often talk about daily intakes – the amount you need to consume each day to meet your body's needs. But, simply taking vitamins isn't enough. They'll only be effective if they're absorbed by our bodies.
A given vitamin or mineral might be absorbed differently depending on the context. For example, nutrients from plants are often absorbed more slowly than those from animals.
Treating foods sometimes helps with nutrient absorption, like sprouting grains, soaking beans, and chopping spinach leaves.
There are also interactions between different compounds in food, with fats and antioxidants both playing a role in nutrient absorption. This is partly why you absorb more nutrients in a full meal than from a multivitamin.
Including some source of fat helps too, as some vitamins are fat soluble. So, you'll often get more nutrients from spinach sauteed in a little butter, rather than from raw spinach.
The problem of absorption matters the most for supplements. With supplements (and some fortified foods), you're getting nutrients outside of their natural context. You're not getting all of the other nutrients, antioxidants, fat, and protein that you'd get in a normal meal. This difference automatically decreases nutrient absorption.
There Can Be Interactions
Vitamins, minerals, and other compounds can sometimes interact with one another or compete within the body, especially if taken in large doses. Others may interact with medications.
For example, vitamin K influences the effectiveness of warfarin (a blood thinning medication). Because of this, the ideal dose of warfarin will vary depending on a person's vitamin K intake.
Interactions can make some supplements less effective when taken together. The minerals calcium and magnesium are an example of this pattern. Both play a role in bone health, but if you take them together, they compete with each other for absorption.
Multivitamins are a way around some of the interaction issues, as they're carefully formulated to balance risks. However, a multivitamin can easily give you too much of some nutrients and not enough of others.
How To Get The Most Benefits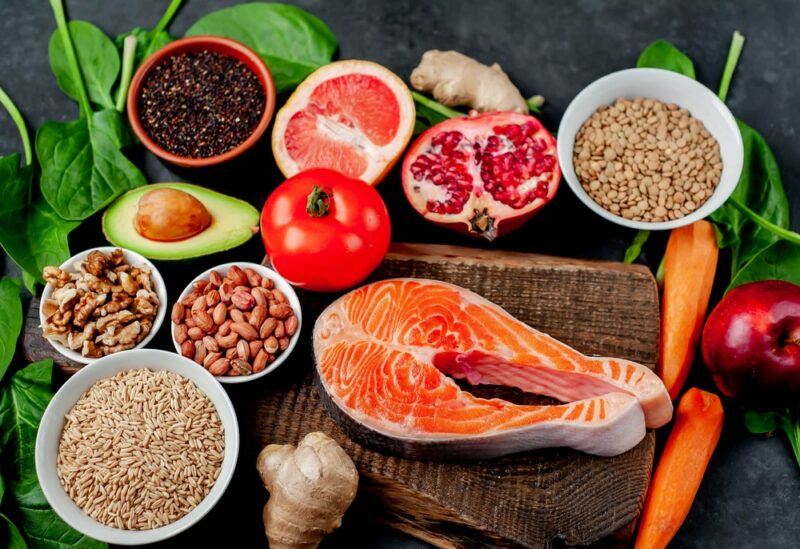 The goal is to get all the vitamins you need, without overdoing it on any of them. Thankfully, this isn't as difficult as it sounds.
Eat A Varied Diet
Thankfully, most people can do so from their diet alone. To do so, you need to focus on a varied diet, one that includes plenty of fruits, vegetables, whole grains, legumes, and other nutrient-dense foods.
A varied diet like this should naturally give you all the vitamins and minerals that you need. Plus, you're getting these from food, which helps with absorption.
Try to focus on whole foods, rather than processed ones. Processed foods often include additives and can be high in fat, calories, or simple sugars. Such foods are thought to contribute to many modern health problems, including inflammation, increased heart disease risk, and obesity.
Watch Out For Potential Deficiencies
If your diet cuts out specific foods or food groups, you'll need to make sure you get those same nutrients elsewhere.
For example, lactose-intolerant people may turn to plant-based milk instead of dairy milk. Doing so often lowers calcium intake, especially if you're focusing on a non-fortified product.
Similarly, vegans need to make sure they're getting enough calcium and vitamin B12. Vitamin B12 is a particular challenge, as it's almost exclusively found in animal-based foods. Vegans often need to rely on supplements or fortified foods to hit their vitamin B12 goals,
Pay attention to your nutrient intake on a paleo diet or any low carb diet too. Both these approaches can dramatically lower your intake of some food groups, like grains and legumes, while increasing your intake of others.
You'll need to plan your diet well to make sure that you're still getting all your essential nutrients.
For example, many of us get vitamin C from fruit, with guavas, oranges, and mangoes being particularly good sources. These are all too high in carbs for a keto diet. There are keto-friendly vitamin C rich foods. You just need to plan to make sure you're getting enough of these.
Use Supplements Wisely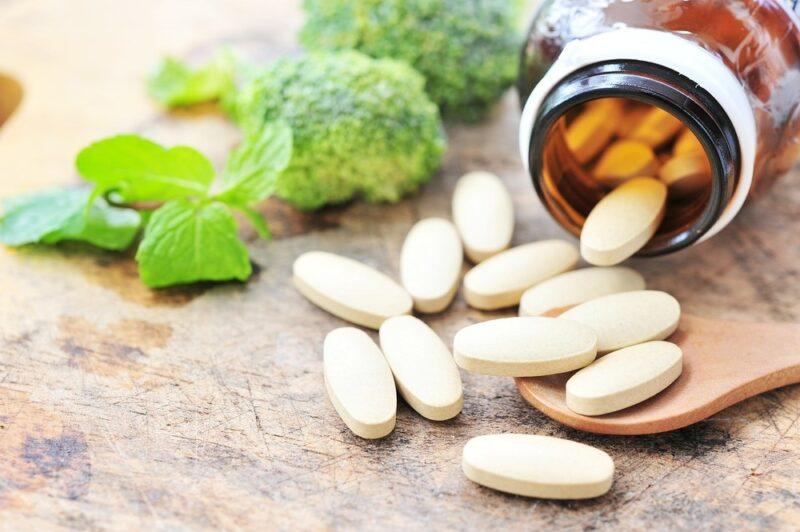 While supplements are often a waste of money, they can sometimes be helpful.
To get benefits from them, you need to take a targeted approach. This generally means avoiding multivitamins entirely (after all, they contain a large collection of vitamins, most of which you don't need).
Instead, look for supplements that target specific vitamins or minerals, ones that you're likely to be deficient in. Iron supplements, for example, are commonly prescribed. Vitamin D3 supplements may be relevant too, as vitamin D isn't common in food.
Vegans may need to turn to vitamin B12 supplements too.
The most important thing is to choose supplements based on what you need, rather than selecting based on hype. So, take B vitamin supplements if you're not getting enough B vitamins in your diet. Don't take them simply because they're promoted as energy boosters.
Watch Out For Fortified Foods
The number of fortified foods these days really is extreme. It seems like every company is trying to get in on the trend by adding extra nutrients to their foods, even if those nutrients aren't needed at all.
These foods increase the chance that you'll get too much of some nutrients. And, with so many different fortified foods, it's easy to lose track of the nutrients that you're consuming.
As we mentioned before, going beyond optimal vitamin intake might not be immediately dangerous in most cases, but it isn't a great plan either. There could easily be long-term negative effects.
Besides, fortifying foods means extra processing steps. Food that's been processed like this is never ideal for health. It's much better to prepare meals yourself from whole food ingredients.
Final Thoughts
In the end, asking whether vitamins are good isn't the right question. Rather than getting hung up on specific foods or nutrients, it's much better to focus on your diet as a whole.
Try to eat a varied selection of foods. Fruits, vegetables, whole grains, and legumes are all powerful additions. Dairy, meat, cheese, and even butter can be viable too – depending on your dietary preferences.
If you have a varied diet with plenty of plant-based foods, you should be getting all the vitamins you need, plus antioxidants and other plant-based compounds.