The idea of alkaline rich foods and alkaline protein foods was once almost unheard of, but the topic has become increasingly popular in recent years. The idea is that the food that you eat may influence the acidity or alkalinity of your body, which then leads to impacts on your health. And, notably, relying on alkaline foods may have more benefits than a highly acidic diet.
The theory is linked to the way that there is metabolic waste from the processes that convert food to energy. This waste is sometimes known as ash, and can be acidic, alkaline, or neutral. Too much acidic waste may increase the acidity of your body and your blood, an effect that may compromise your health.
On the other hand, focusing on alkaline foods may decrease acidity and could be better for your body overall. This theory is why we're focusing on an alkaline foods list in this post. After all, if you're going to try out an alkaline diet, you'll need an idea of which foods to focus on.
But, let's be clear, alkaline eating is highly controversial. The alkalinity or acidity in your body is measured by pH and is kept in close control. You can alter the pH of your urine by changing your diet, but this doesn't mean that you're changing the pH of your blood.
Still, there is some good news for anyone interested in experimenting with alkaline eating. This approach to eating is still likely to be good for you, as an alkaline diet tends to rely heavily on whole foods, including ones that are packed with nutrients. There are even some so-called superfoods on the list.
There's also the chance that alkaline foods can help anyone who suffers from acid reflux. There are also plenty of delicious alkaline foods, including alkaline breakfasts. So, you're not going to be missing out.
This means that you can safely try the eating approach out. Or, you might simply decrease your acidic food intake a little and eat more alkaline rich foods, then see if there are any changes to your wellbeing.
Alkaline Rich Foods
Beet Greens
Spinach
Broccoli
Cauliflower
Lemons
Citrus Fruit
Swiss Chard
Avocado
Kale
Asparagus
Parsley
Basil
Garlic
Other Herbs And Spices
Tomatoes
Wheatgrass
Almonds
Jalapenos
Red Onions
Olive Oil
Coconut Oil
Sesame Seeds
Pumpkin Seeds
Flax Seeds
Other Vegetables
Other Fruits
Beet Greens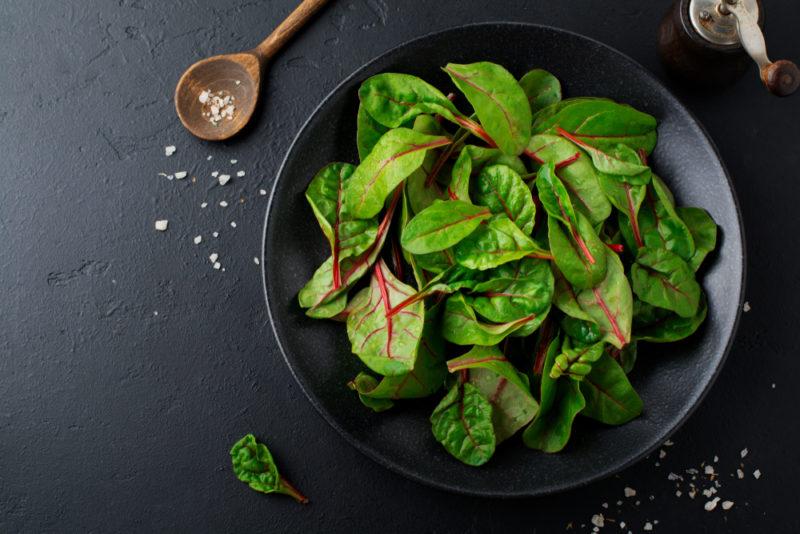 Leafy greens tend to be a powerhouse for many types of nutrients, which is one reason why leafy greens are so heavily recommended. While the various types of greens have similar advantages, they do have their own distinct features too.
In case you're not familiar with them, beet greens are simply the stems and leaves from beets. These are entirely edible and can be cooked in the same way as any other type of leafy green. You can even eat them raw. The flavor is similar to many other leafy greens, although beet greens do tend to be slightly sweeter.
The alkalinity of beet greens makes them particularly interesting. These greens are more alkaline than almost any other type of food. This makes them an easy and tasty way to quickly make your diet more alkaline.
Spinach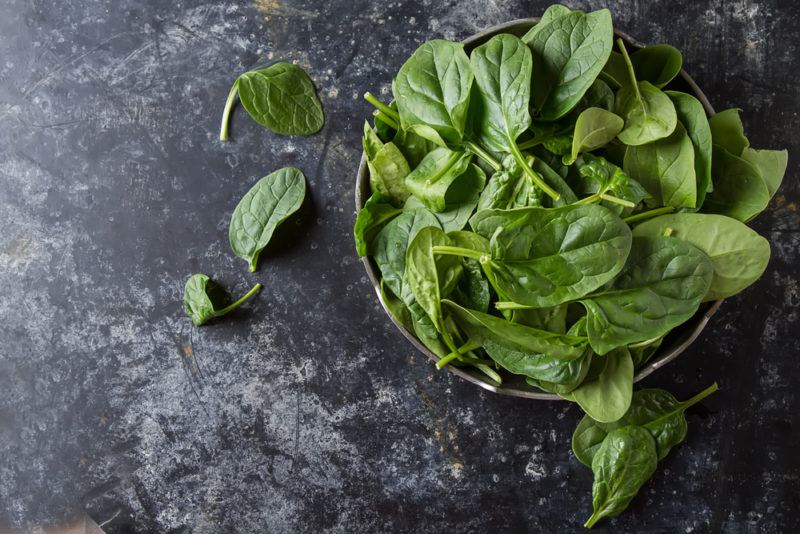 Spinach is the next key alkaline rich food, which shouldn't be surprising given that it is another leafy green. Spinach is interesting, as it is full of nutrients, yet it doesn't have the same stellar reputation as some other leafy greens, including kale.
One reason may be that we're already very familiar with spinach, while kale has been the new kid on the block in recent years. Nevertheless, spinach does outperform kale in some areas – and is the more alkaline ingredient of the two.
There is, however, one limitation. Spinach tends to be high in oxalates, more than any other food. This makes it a poor choice if you're on a low oxalate diet. Even if you're not too concerned about oxalates, it's best not to rely solely on spinach. Try to include a variety of leafy greens in your diet instead.
Broccoli

Broccoli is a good option if you're looking for a different type of alkaline green. You will be getting many of the same benefits as spinach, kale, and the like, but broccoli has its own notable flavor and texture.
Cauliflower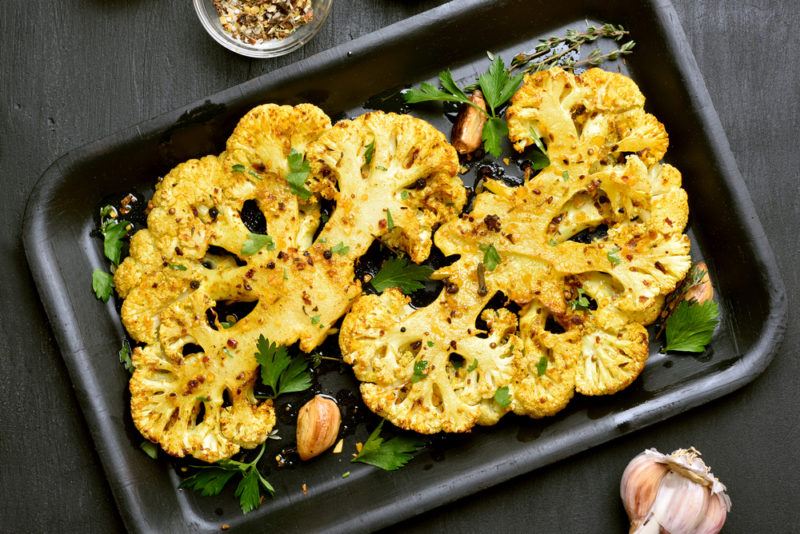 While cauliflower isn't green, it has many of the same advantages as broccoli. You'll often be using the two together in the same meal. Broccoli and cauliflower can both be eaten raw and are more alkaline in this form rather than cooked.
But, in practice, most people tend to cook their broccoli and cauliflower. Cooking does decrease how alkaline your vegetables are, but they still end up being alkaline. So, there's little harm in cooking your vegetables, especially if this will increase the amount that you eat.
Cauliflower has another advantage too – it's highly versatile. Keto dieters are experts at using cauliflower in countless ways. Cauliflower rice, cauliflower pizza crust, cauliflower macaroni and cheese, and cauliflower mashed potatoes are just a few examples.
Lemons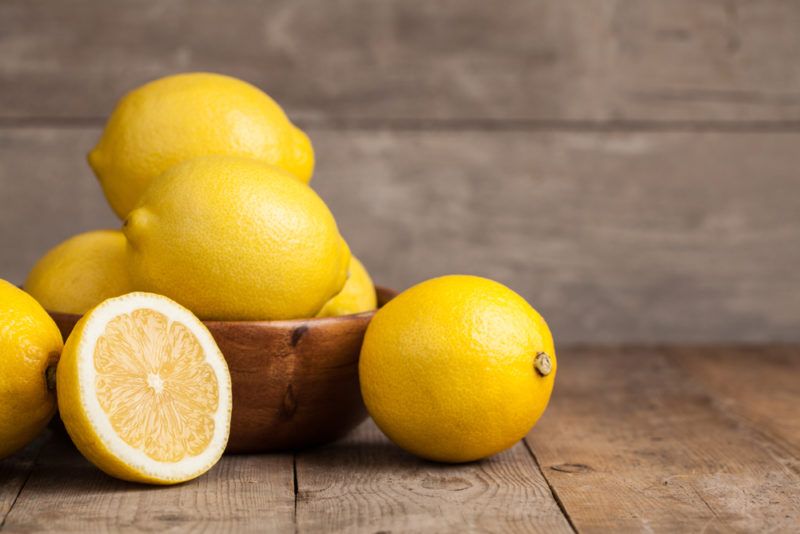 Lemons are interesting, as the fruit is actually acidic and has a pH of around 2. Despite this, lemon juice tends to be alkaline once it has been digested. After digestion, the pH shifts from 2 to above 7.
This is why lemon water is often recommended as a powerful drink on an alkaline diet. For that matter, lemon water is thought to provide a host of benefits. It also happens to be a refreshing drink that is low in calories.
And, if nothing else, lemon water is an easy way to make your water more interesting. This may be enough to get you drinking water more regularly and there's no doubt that water is critical for keeping you healthy.
Citrus Fruit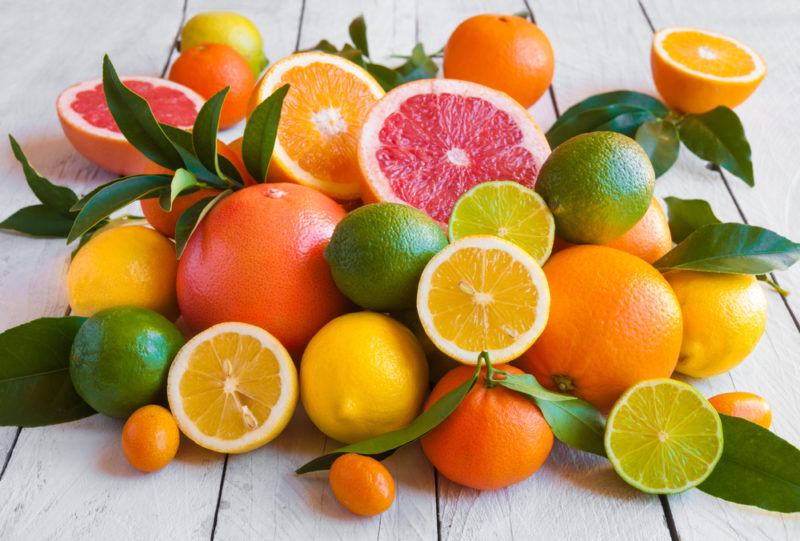 Lemons aren't the only acidic fruit that ends up having an alkaline effect. Something similar happens with other citrus fruits too, including oranges and limes.
The effect happens because of the citric and ascorbic acids that are present in the fruit. Something similar happens with some other foods and ingredients too. Apple cider vinegar is one example, which is why some people drink the vinegar (often with warm water and honey) while they're following an alkaline diet.
So, if lemon water isn't your thing, you could try adding a little lime juice to water instead. However, it's worth being cautious when drinking orange juice, as the effect may not be the same when you're consuming a large amount of citrus juice at one time.
Swiss Chard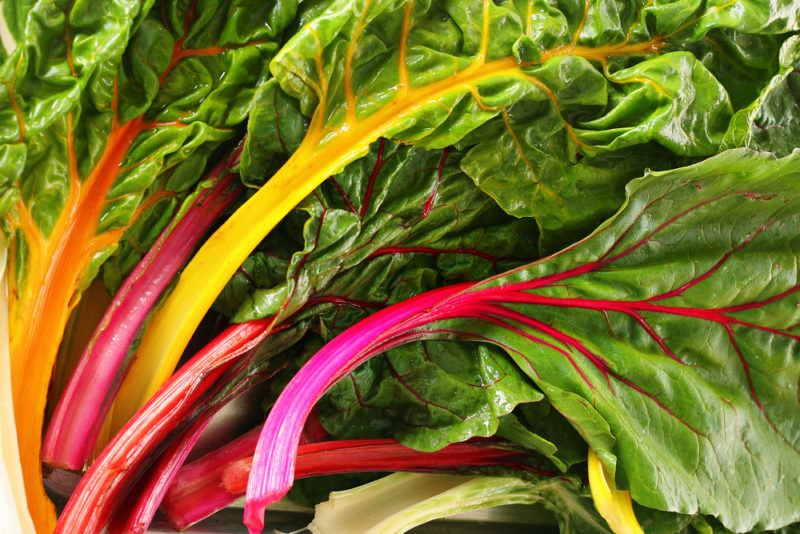 We mentioned a few dark leafy greens earlier and Swiss chard is another type to add to the list. Swiss chard has similar advantages to kale and spinach, as it contains plenty of nutrients and can be used in much the same way.
There are also many varieties to choose from, which often have different colored stems. You can find purple, pink, yellow, and red stems. Some places will sell multiple varieties in a bunch and call the combination rainbow chard.
The colored stalks can be cooked and eaten along with the leaf of the Swiss chard. This can provide you with a wider variety of plant-based nutrients than you will find with other leafy greens.
Avocado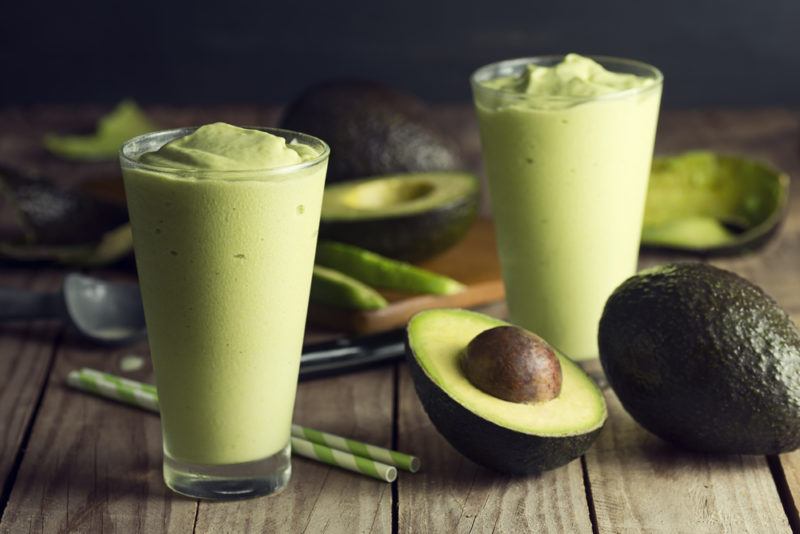 The inclusion of avocado on this list is certain to make many people happy. This creamy breakfast fruit remains incredibly popular, which isn't even slightly surprising. After all, avocado is a rich source of healthy fats, has a wonderful texture, and tastes delicious.
There are also many creative ways to use avocado. You could take a simple approach like adding slices of avocado to toast, a sandwich, or a salad. Or, you could try something more complex, like baking avocado and an egg in the oven, making guacamole, or using avocado as a smoothie ingredient.
Kale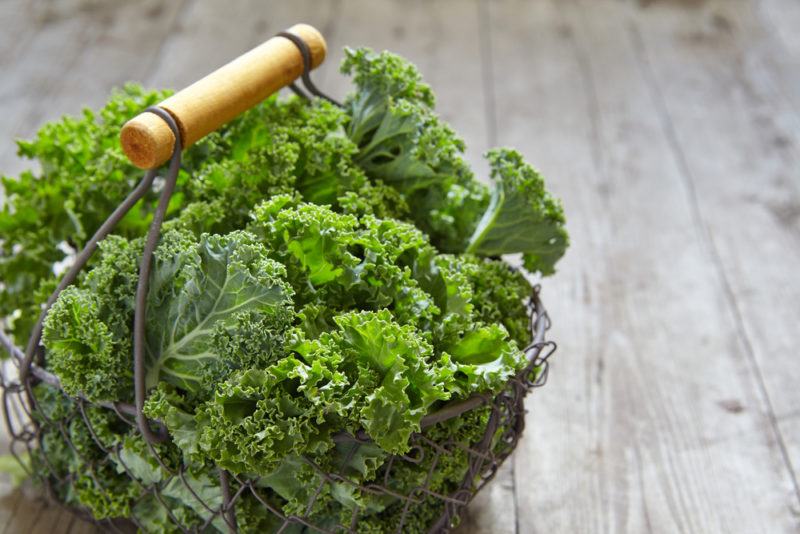 Not surprisingly, kale makes this list too. This leafy green isn't as alkaline as spinach or beet greens, but it is still a powerful choice.
Kale is also popular for its nutrient balance. While all leafy greens have their advantages, kale is often thought to be one of the best choices.
Asparagus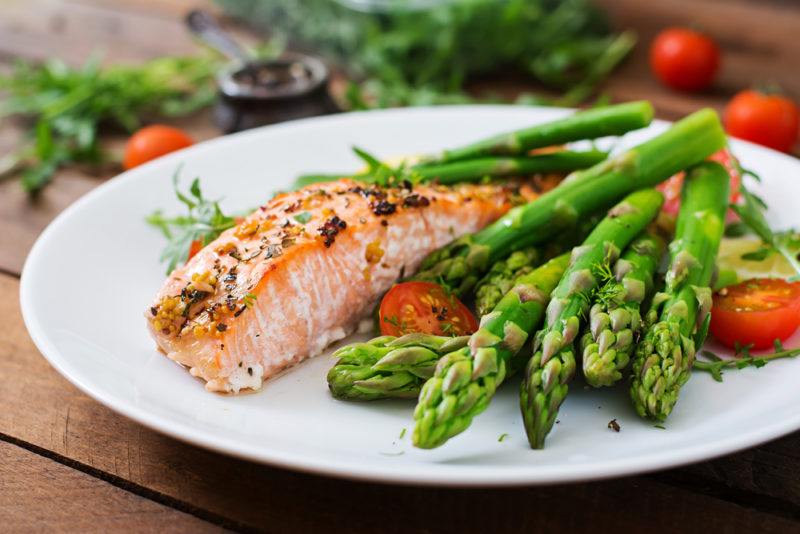 Asparagus is an interesting entry to this list. It was once considered to be acidic and can decrease urinary pH, which seems to prove that effect. However, in practice, asparagus is an alkaline vegetable.
The way that asparagus impacts your urine comes from the way that it can help to flush out acids. Asparagus is also a good source of vitamin B6, which can be another reason for enjoying the vegetable.
And finally, many people eat asparagus because they enjoy the flavor.
Parsley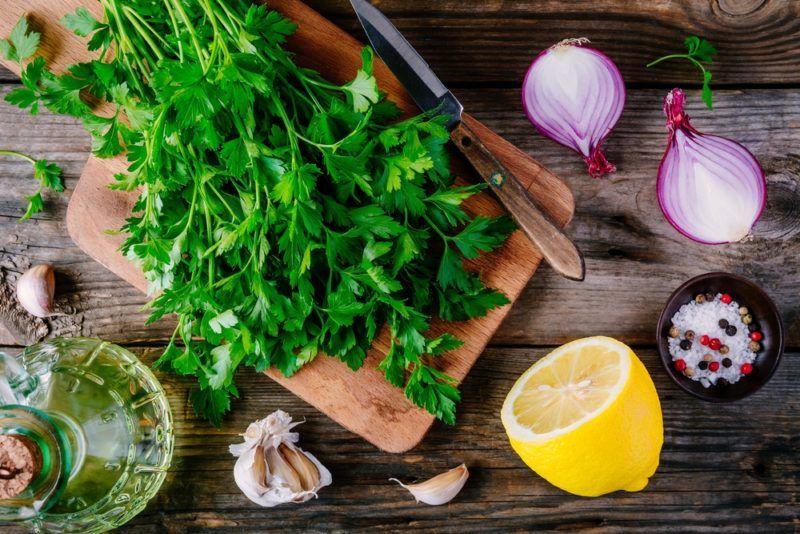 Parsley is nutrient dense and provides many of the same benefits as other green vegetables. It may also help with your digestion.
You're not going to use as much parsley in a serving as you might use ingredients like kale and spinach. But, the nutrient density of parsley means that you're still getting good bang for your buck.
Try using parsley as a seasoning ingredient in recipes or even as part of a smoothie.
Basil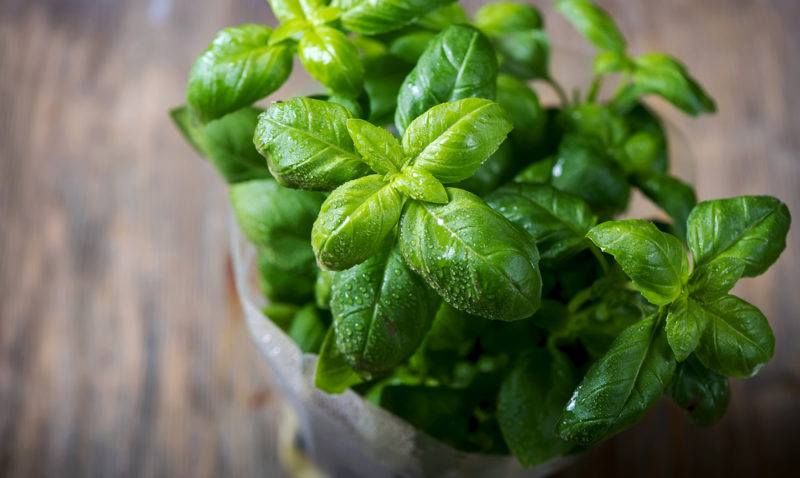 Basil is a second herb that is alkaline. Once again, you're not going to use a large amount of the herb at any one time. Even so, basil is well-worth relying on.
Not only does basil have a delicious flavor that complements many meals but, like all herbs, it offers various potent plant-based compounds as well.
Garlic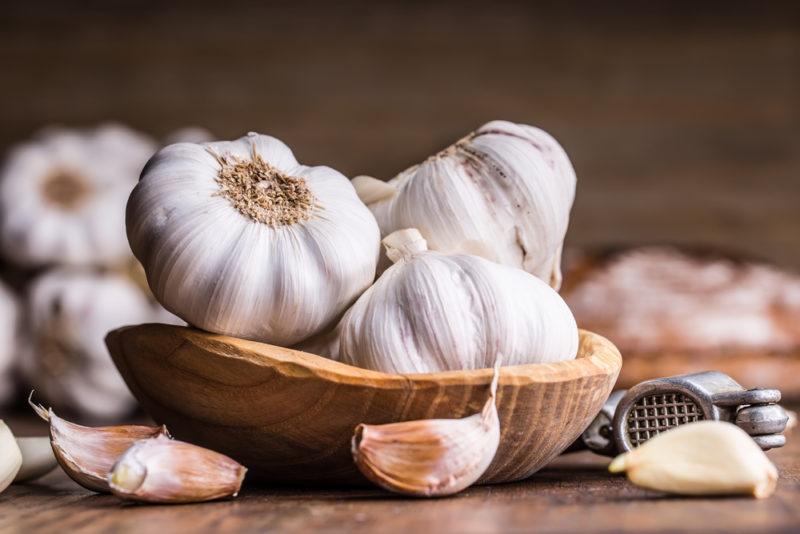 Garlic too is an ingredient that you won't use much of at any one time. After all, garlic certainly has an intense flavor. It can change the way an entire dish tastes (which can be a good effect or not, depending on the amount of garlic that you use).
The advantages of garlic go beyond flavor. Garlic can even be considered a superfood, as it helps to decrease inflammation and improve your immune system function.
Other Herbs And Spices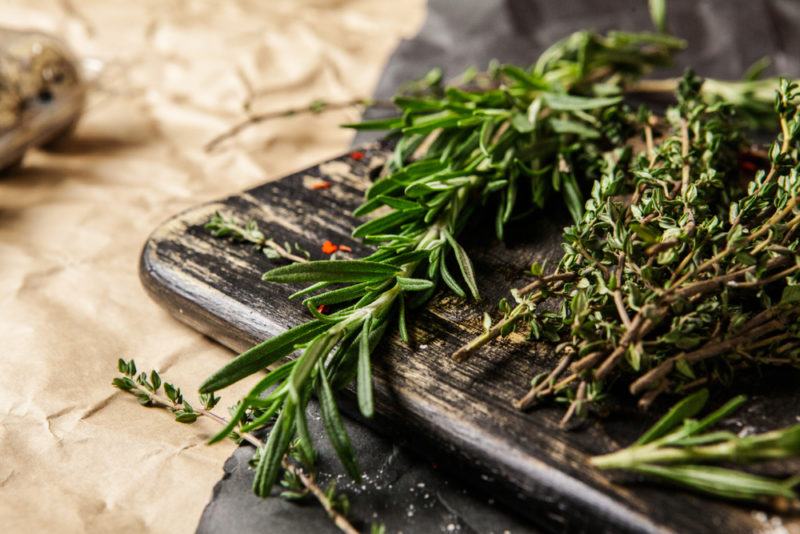 Other herbs and spices are alkaline too and each type has its own unique combination of nutrients and plant-based compounds. Plus, herbs and spices are a healthy way to make your food taste amazing.
Using herbs and spices is much healthier than relying on processed sauces, artificial ingredients, or high levels of sugar.
Some alkaline options to consider are thyme, rosemary, cinnamon, chili pepper, ginger, and curry powder.
Tomatoes

Thankfully, alkaline foods aren't all green. Tomatoes make this list too. Tomatoes are the most alkaline when you eat them raw, although you'll still get some benefits from cooking them too.
Of course, tomatoes taste amazing raw anyway. You can add sliced tomatoes to sandwiches, chop them up in salads, or use them in many other ways.
Wheatgrass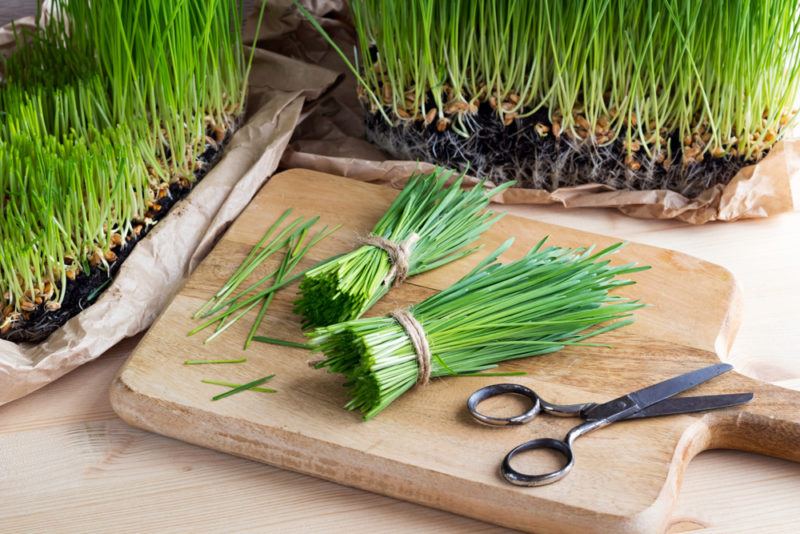 Most green foods are alkaline, especially if you're focusing on whole foods rather than ones that have been processed. We're not going to highlight every single option as part of this post, but we will talk about a few more powerful choices – including wheatgrass.
Wheatgrass was very popular some years back. Many people used wheatgrass shots as a way to easily increase their nutrient intake. While wheatgrass shots have lost some of their appeal nowadays, some people still drink them and the shots do still have benefits.
If nothing else, a wheatgrass shot is an easy way to increase your alkaline food intake. You simply drink the shot, often in a single gulp, rather than worrying about finding a meal that works well with wheatgrass.
Almonds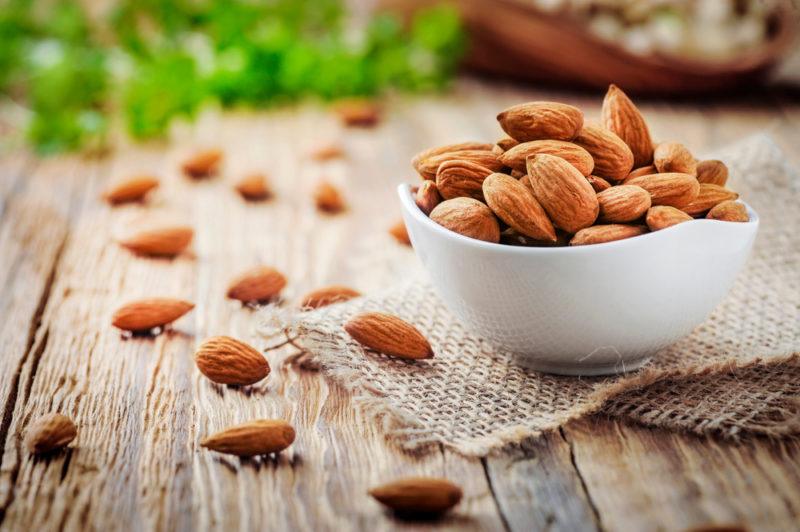 Good news for nut lovers – almonds are an alkaline food too. They're also a good source of protein and healthy fats. This combination makes them a perfect way to knock the edge off your hunger between meals.
And, of course, almonds are an easy snack. You can enjoy them raw or look for almonds that have been roasted and seasoned instead.
Almond butter is a good option too. Look for a product that is made using almonds, salt, and nothing else. This way there aren't any additives to worry about.
Jalapenos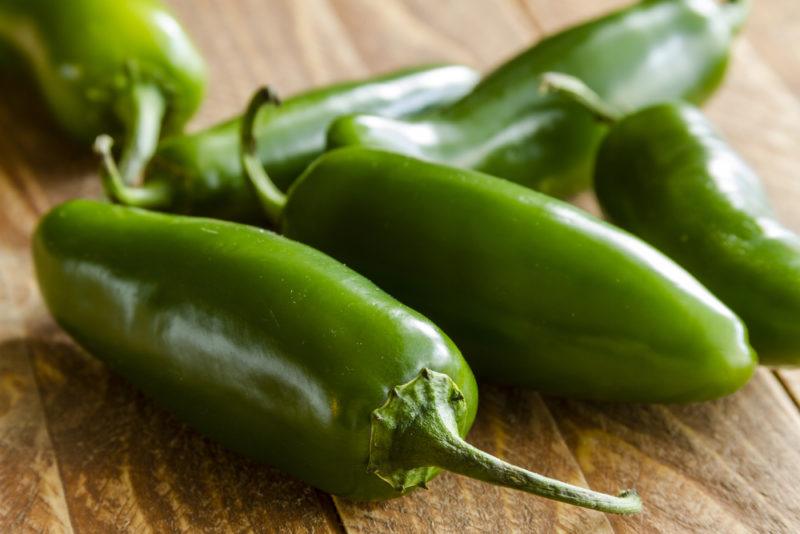 Spicy foods are thought to have many health benefits, perhaps even helping to boost your metabolism a little and support weight loss. Jalapenos also happen to be an alkaline food, so the spicy pepper is a natural addition to an alkaline diet.
You'll still be getting benefits even if you don't eat a large amount of jalapenos at any one time. In fact, the best approach would be to use small servings of jalapenos regularly in your meals.
Red Onions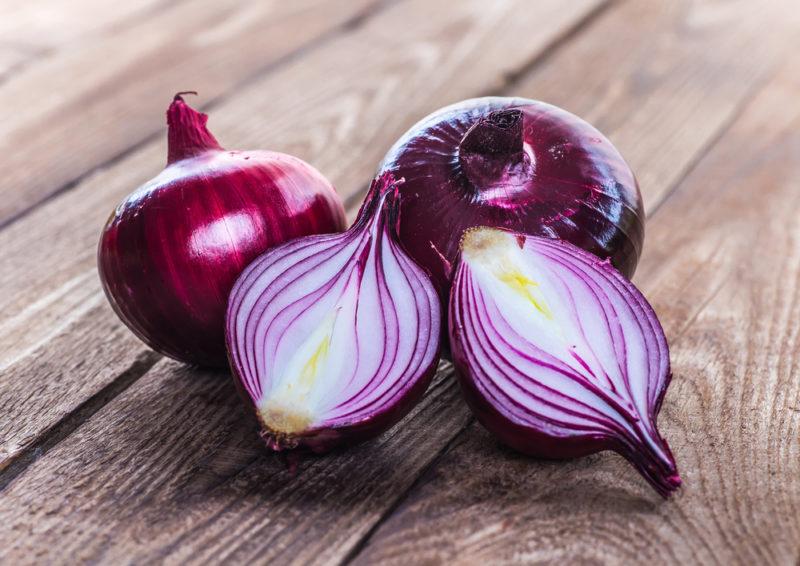 While red onions are often cooked and used as an ingredient in meals, the vegetable can also be eaten raw. You'll often see raw red onion either sliced or chopped and used in salads and sandwiches.
The flavor of raw red onion is strong, so it can take time to get used to. Cooking the onion helps to mellow out the flavor and makes the onion easier to enjoy.
Interestingly, red onions may be more alkaline when they have been lightly cooked in fat, rather than eaten raw. Many other alkaline foods, on the other hand, are best consumed raw. Red onions are alkaline either way, so you can decide for yourself whether or not to cook them.
Olive Oil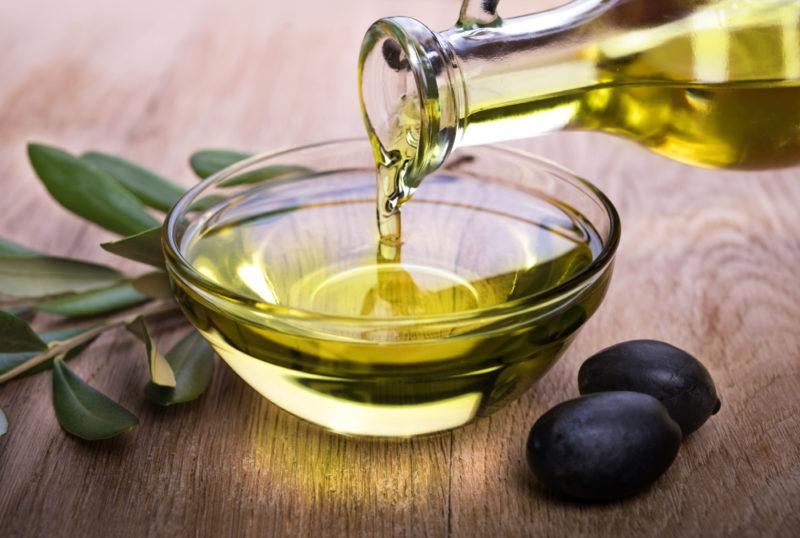 Olive oil is renowned as a source of healthy monounsaturated fats. One of these fats is oleic acid, which has anti-inflammatory properties. Oleic acid is found in other types of oil too, but olive oil is one of the best sources, as more than 70% of the oil is made up of oleic acid.
Olive oil also contains many powerful plant-based compounds that come from olives. Using olive oil instead of saturated fats or more acidic fats can be an easy way to improve your health.
Besides all of this, olive oil tastes good. Many people love the oil for that reason alone.
Coconut Oil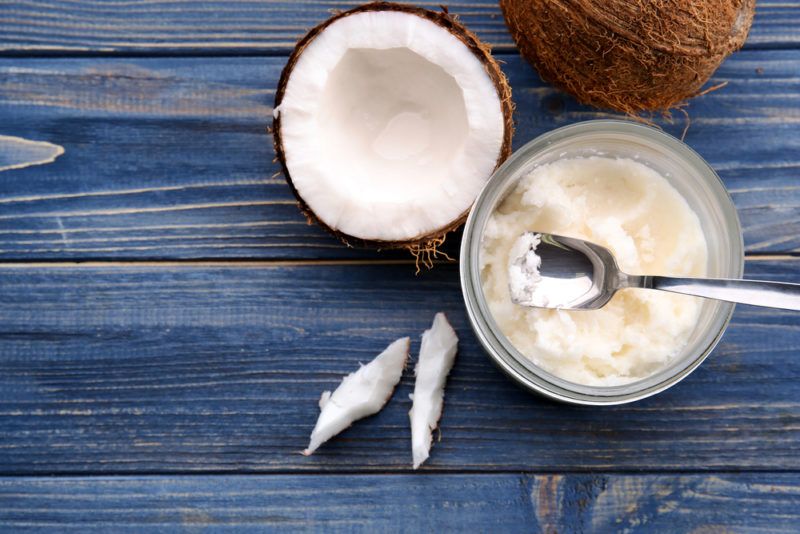 Coconut oil is another alkaline choice. It has also become popular in recent years, partly because coconut oil can be very helpful for people on a keto diet. This effect is partly because coconut oil contains medium chain triglycerides. This type of fatty acid is processed differently than short chain and long chain fats, which leads to distinct effects on health.
Still, coconut oil is controversial. The oil is high in saturated fats and even these days there are concerns that saturated fats may increase heart disease risk or harm health in other ways.
Recent research suggests that saturated fats aren't as concerning as we once thought. They can even be a part of a healthy diet, especially if you're focusing on natural products, like coconut oil.
However, there is limited evidence about adding large amounts of saturated fat into your diet. The best approach may be to use coconut oil periodically, perhaps as a cooking oil, but don't use the oil to excess.
Sesame Seeds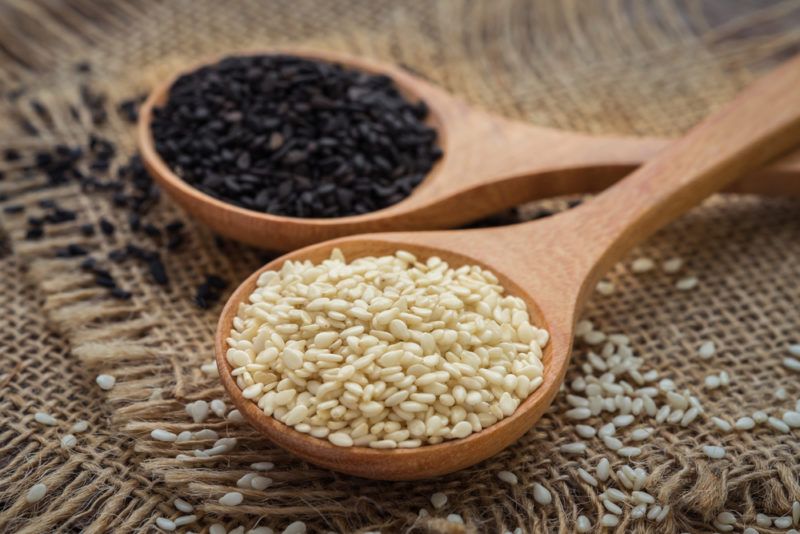 Seeds tend to be alkaline too and sesame seeds are one of the best choices. Sesame seeds are interesting, as they're too small to eat directly as snacks. And, to be honest, they wouldn't make a great snack anyway because they don't have a strong flavor.
The mild flavor and small size of sesame seeds does make it easy to include them in meals. You could simply scatter the seeds across a salad or even a main meal.
Pumpkin Seeds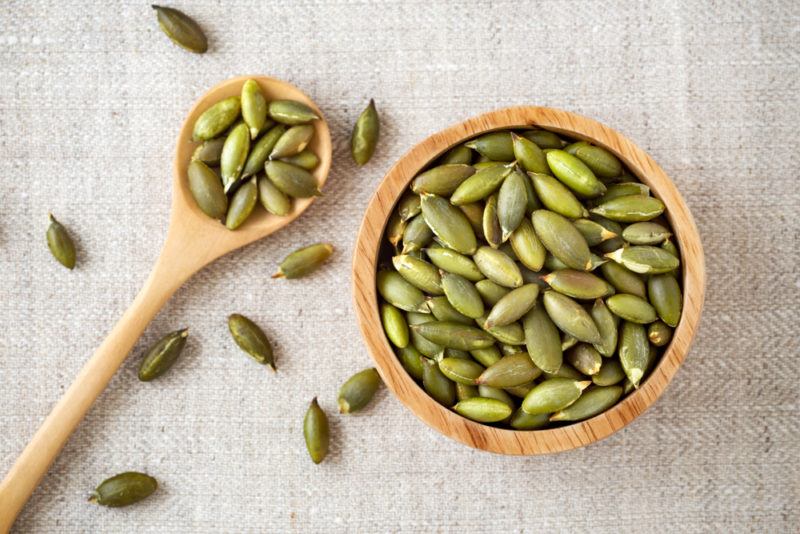 If you prefer seeds that you can snack on, pumpkin seeds are a very good alkaline choice. The seeds have a good balance of nutrients too, which is another reason for snacking on them.
Pumpkin seeds can easily be found at many grocery stores or online, and they'll often be roasted and seasoned, which makes them even more delicious.
You can also roast your own seeds from a fresh pumpkin. Doing so is a perfect way to make sure that none of the pumpkin goes to waste.
Flax Seeds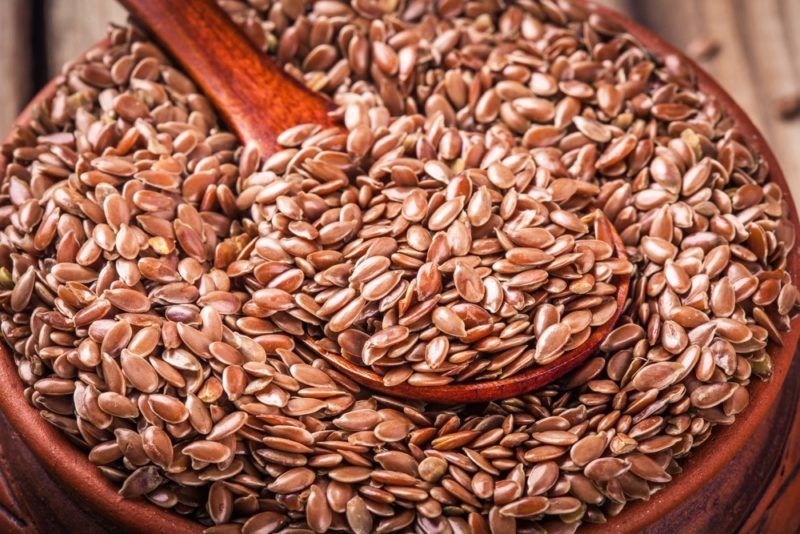 For anyone interested in seeds, flax seeds are another good choice. You don't need to rely on the whole seeds either. You can also find flaxseed meal, which is made by grinding flax seeds.
Flaxseed meal provides you with the same nutritional profile as flax seeds themselves. The biggest difference is the consistency. Flaxseed meal is a useful way to add fiber to a meal, as you can often mix the flaxseed meal in without changing the texture or flavor of your food.
Other Vegetables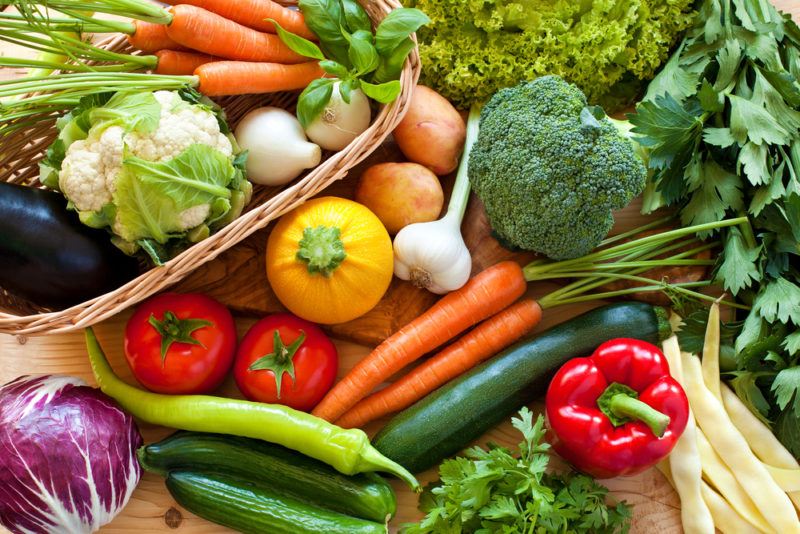 We've already mentioned many vegetables on this list, and there are plenty of other alkaline vegetables that we haven't talked about at all. In fact, most fresh vegetables are alkaline, and would be great for a vegan diet.
The main exceptions are black olives and mushrooms, but these foods aren't technically vegetables anyway.
You also need to watch out for vegetables that have been processed, including those that have been canned or pickled. Processing can change the pH of foods, which can reduce or remove any alkalinity.
Other Fruits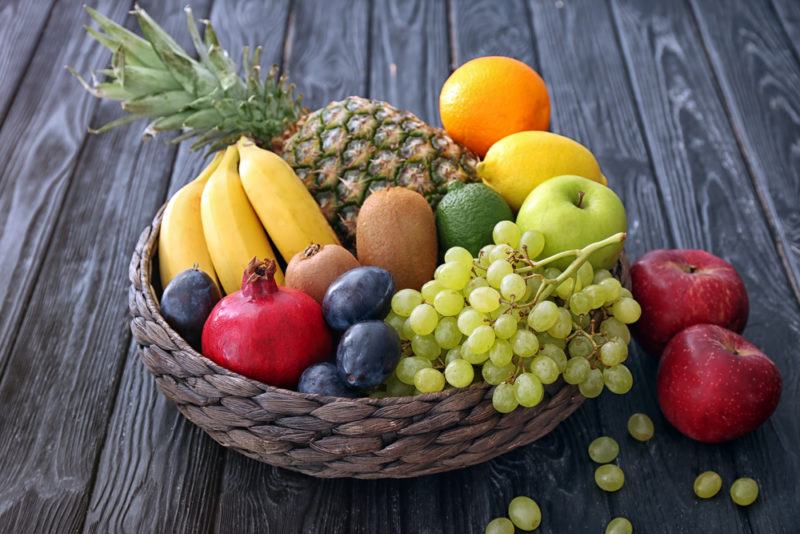 A similar pattern is true for fruit. Most types of fresh fruit will be alkaline or at least neutral. Citrus fruits are a key exception, as these fruits are acidic. Even then, they're fine on an alkaline diet, as they have an alkaline effect in the body.
However, it's generally best to eat the fruit on their own or before other foods. When fruit is digested along with other foods, the alkaline effect can change. You also need to watch out for any fruits that are tinned, stewed, or processed in another way. Dried fruits can be problematic too. This isn't too surprising, as they are a concentrated source of sugar.