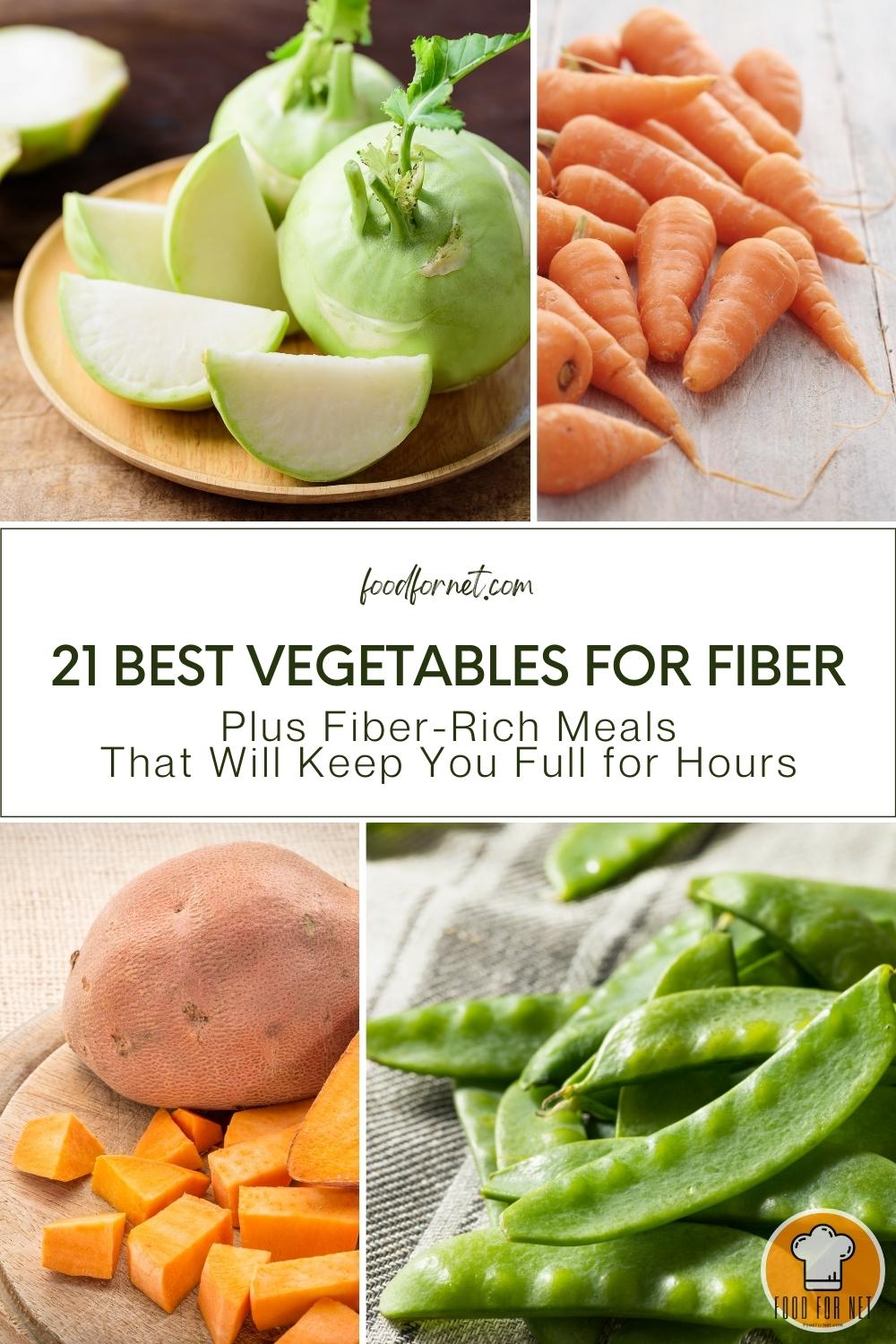 Fiber plays a vital role in keeping our digestive system healthy. It is a carbohydrate that our body cannot process so it simply passes through the body undigested. It's found in whole grain, beans, fruits, and vegetables. And while veggies contain fiber, there are some that come with higher concentrations than the others making them the best vegetables for fiber.
The USDA's recommended daily amount of fiber for adults up to age fifty is 25g for women and 38g for men. While for those older than fifty, fiber daily needs are 21g for women and 30g for men. Ideally, these fibers should come from whole foods rather than from fiber supplements. If you can smartly include fiber-rich foods in your diet, then the likelihood that you need supplements is very rare.
There are two types of fiber: the soluble, which attracts water and forms a gel that causes digestion to slow down (thereby benefiting weight loss), and the insoluble fiber, which repels water and provides bulk to stool, and boosts movement through the digestive tract. Both fibers are beneficial to us and should be a part of our diet, fortunately, most plant foods contain a combination of both.
Again, fiber is important to your digestive health. It keeps the digestive tract flowing and also acts like a scrub brush that cleans the colon as it passes through the intestines. Fiber also helps in keeping you regular. You'll even notice that you have soft and more regular bowel movements when you're consuming enough fiber.
Fiber can also help in controlling blood sugar levels because it slows down the rate at which sugar is absorbed into the bloodstream. It can also help in achieving a healthy weight because high fiber foods tend to be more filling, therefore you're likely to eat less often. Fiber may also help in preventing or reducing the risk of colon cancer by 'brushing' out bacteria and other buildups in the intestine.
Keep in mind that one of the keys to success in any diet is meal planning. Make sure that you have them all planned out – from breakfast, lunch, dinner, and snacks! To give you some ideas, see some fiber-rich meals at the end of the list, that can help you feel full for hours. It's important that your diet consist of foods rich in fiber and that include vegetables, of course. Here is a list of the 21 best vegetables for fiber that you can work into your meal plans.
There are plenty of ways to cook these vegetables, including sous vide.
Best Vegetables for Fiber (With Pictures!)
Lima beans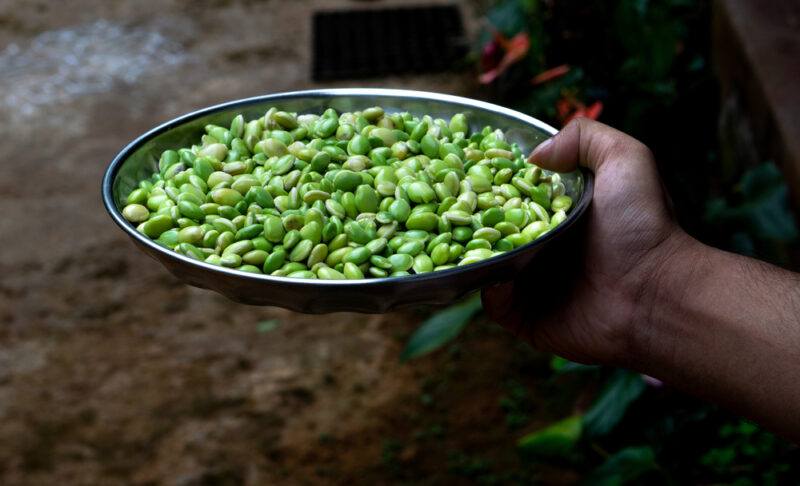 Lima beans are also known as butter beans, they're a type of legume with a mild flavor. The name came from Lima, the capital of Peru. It has a creamy texture and color that ranges from beige to green.
Aside from fiber, it's also a good source of protein, iron, manganese, molybdenum, copper, folate, phosphorus, and thiamin.
Acorn squash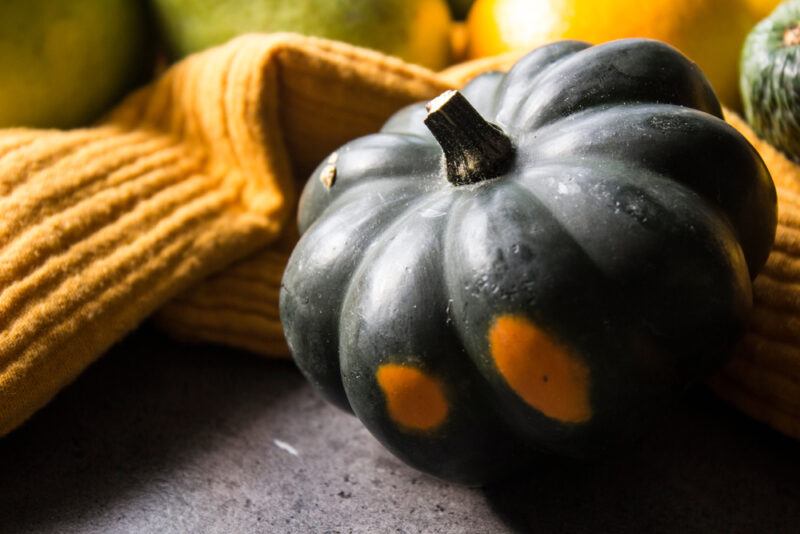 Acorn squash is a small, acorn-shaped squash that is quite versatile that does well in both sweet and savory dishes. It has a mild buttery taste similar to butternut squash, zucchini, and pumpkin.
Acron squash contains vitamin C, provitamin A, B vitamins, magnesium, iron, potassium, and manganese.
Green beans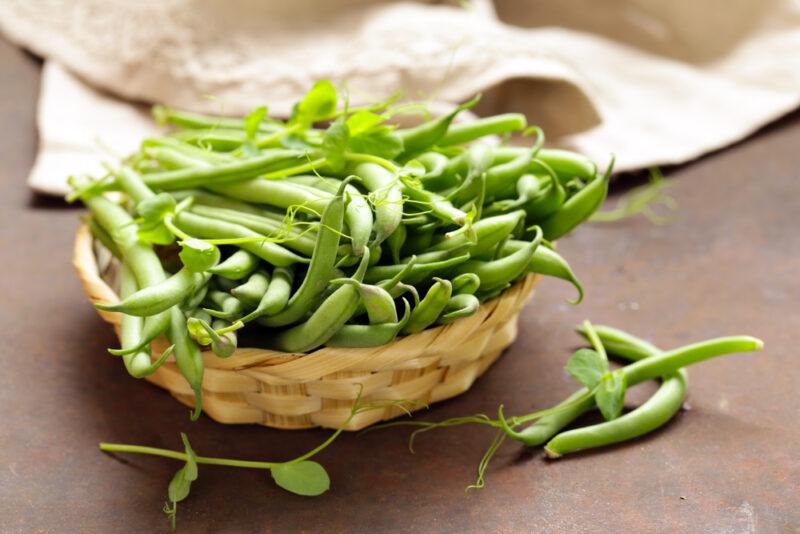 Green beans are quite a favorite vegetable in many households. It's also sometimes called snap beans and string beans.
Aside from fiber, it contains vitamins A, C, and K as well as folate, thiamine, niacin, iron, calcium, magnesium, phosphorus, potassium, and zinc.
Peas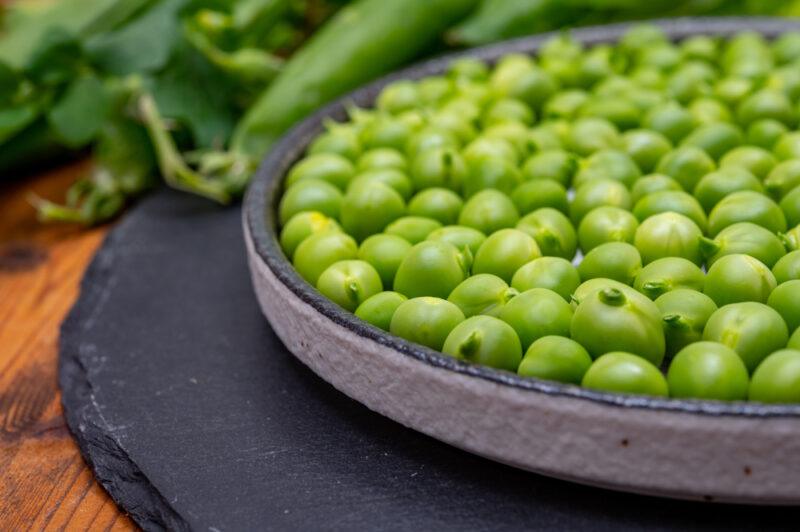 These little green gems are packed with nutrition. No wonder peas seem to be one of the first veggies that we're introduced to us as kids.
It's a good source of vitamins C and K. It also contains zinc, iron, magnesium, potassium, and other antioxidants.
Sweet potatoes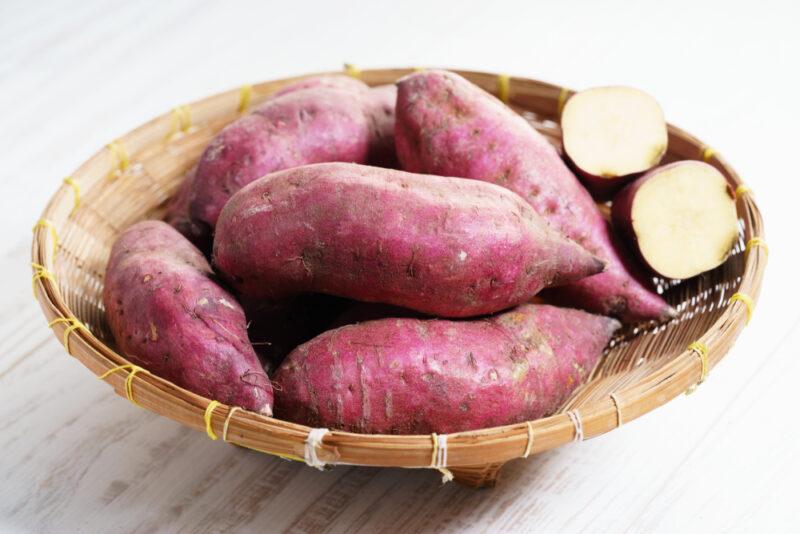 This sweet and starchy root vegetable is grown worldwide and comes in a variety of sizes and colors like orange, white, and purple.
In addition to fiber, it's also a good source of potassium and antioxidants like beta carotene and anthocyanins that aid in improving eye health.
Artichokes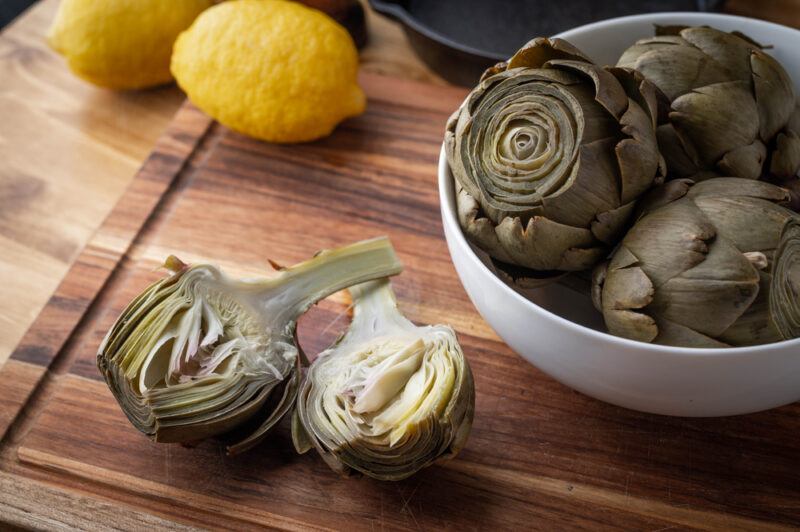 Artichokes or French artichoke or green artichoke is the bud of a thistle which is the edible part. It has quite a mild and somewhat nutty taste with a hint of sweetness.
It's packed with vitamins C and K, folate, phosphorus, magnesium, and other antioxidants.
Collards greens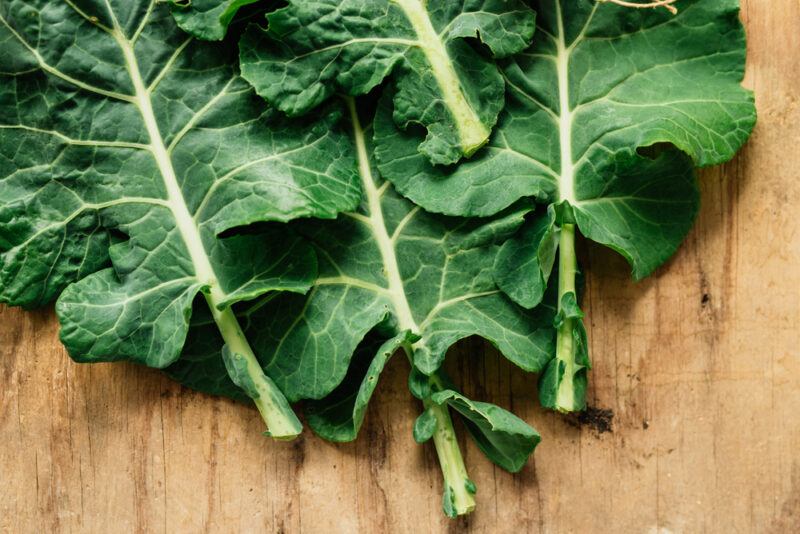 Collards are closely related to kale, cabbage, and mustard greens. They're actually prepared in similar ways. It has large green leaves with tough stems which are removed before eating or cooking.
Aside from fiber, they're also an excellent source of calcium and vitamins A and C. It also contains iron, vitamin B6, magnesium, and vitamin K.
Pumpkin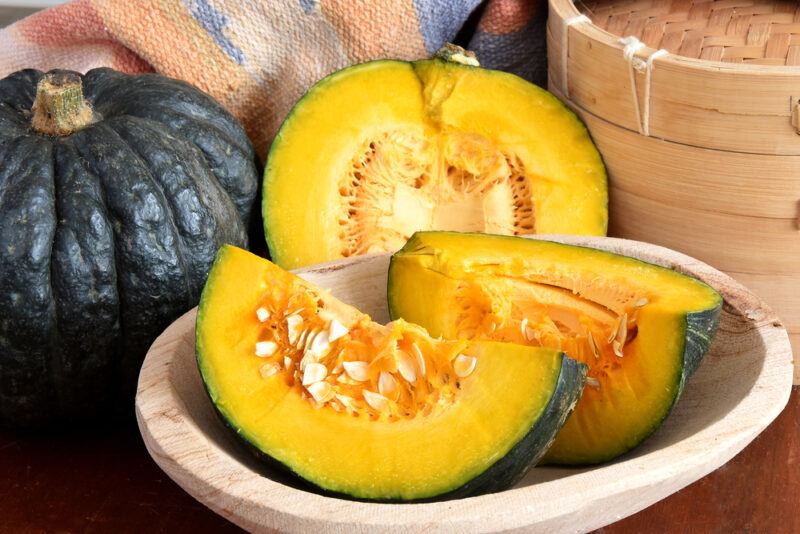 Pumpkin is a type of winter squash that although particularly popular as décor around Thanksgiving and Halloween, as a vegetable (technically, a fruit), it's quite nutritious.
Pumpkin's alpha-carotene, beta carotene, beta-cryptoxanthin, and other antioxidants protect cells against free radicals. It also contains vitamins A, C, and E, iron, and folate.
Taro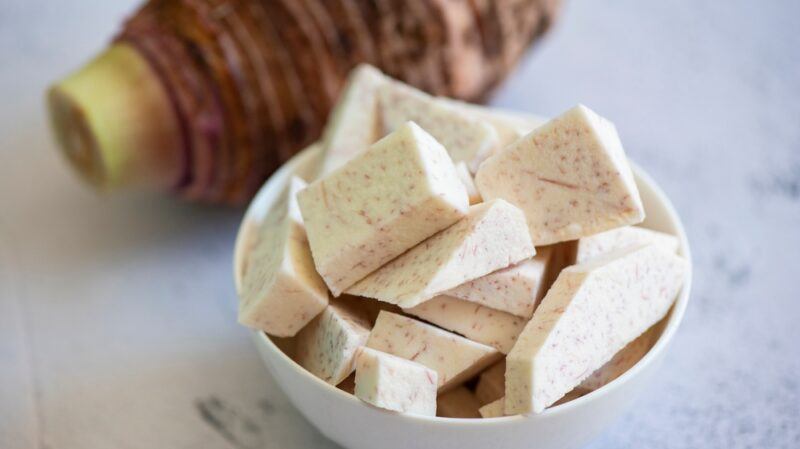 Taro is a starchy root vegetable that although originally cultivated in Asia, is now more known around the world. Its white flesh with purple specks has a mild, sweet taste with a texture similar to a potato.
Taro aside from fiber contains resistant starch which slows down digestion and reduces the occurrence of blood sugar spikes after a meal.
Butternut squash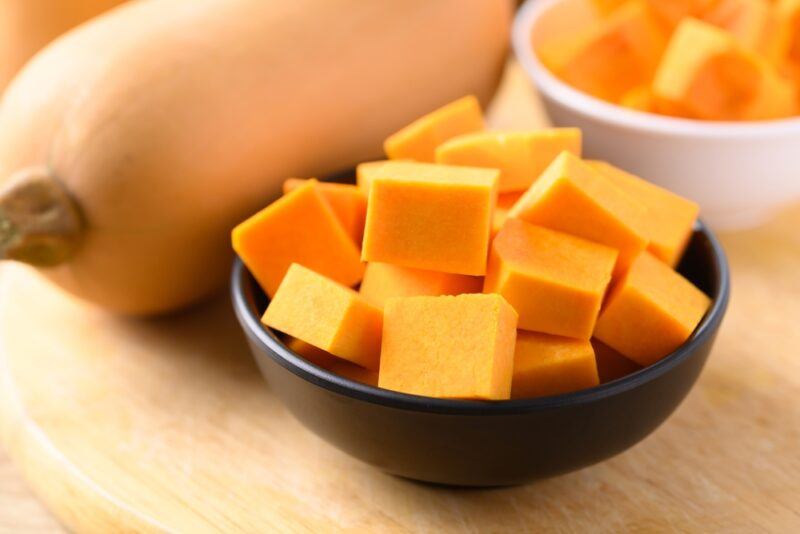 Butternut squash is also a winter squash that has a sweet and nutty flavor. It's also quite versatile and will be as delicious whether in sweet or savory dishes.
A cup of cooked butternut squash can provide more than 450% of the RDI for vitamin A. It's also a great source of antioxidants including vitamin C, vitamin E, and beta carotene.
Parsnips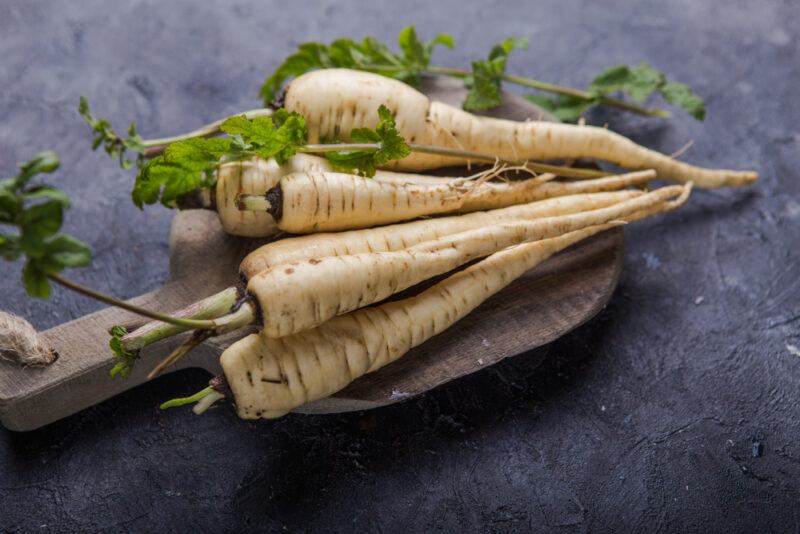 Parsnips are actually a member of the carrot family. And aside from the resemblance in appearance parsnips also has a nutty taste similar to that of carrot's plus a distinct sweetness and earthy taste.
Parsnips also contain potassium, vitamin C, and vitamin B6. In addition to its rich fiber content, it also has anti-inflammatory and anti-fungal properties.
Yam

Yam is a type of tuber vegetable that is oftentimes mistaken for sweet potatoes. Yams are actually less sweet and more starchy and have a recognizable brown and bark-like exterior. The flesh can be white, purple, yellow, or pink depending on its maturity.
Yam contains an abundance of potassium, copper, manganese, and vitamin C. It also has a unique compound called diosgenin which may help in enhancing memory and brain function.
Kale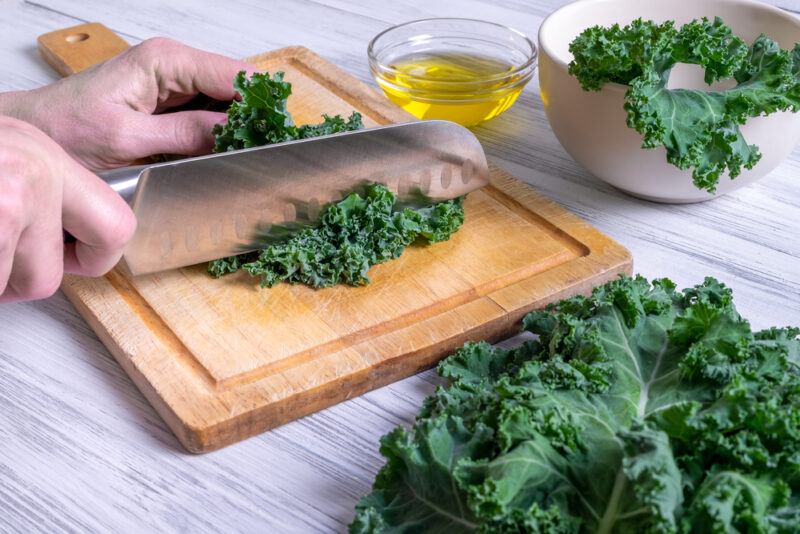 It's undeniable that among healthy greens, kale is quite the favorite. And rightfully so, because it's one of the most nutritious plant foods known to men. This green tressure is a member of the cabbage family.
Kale is packed with vitamins K, A, C, and B6. It also contains manganese, copper, calcium, potassium, magnesium, and decent amounts of thiamin, riboflavin, niacin, iron, and phosphorus.
Broccoli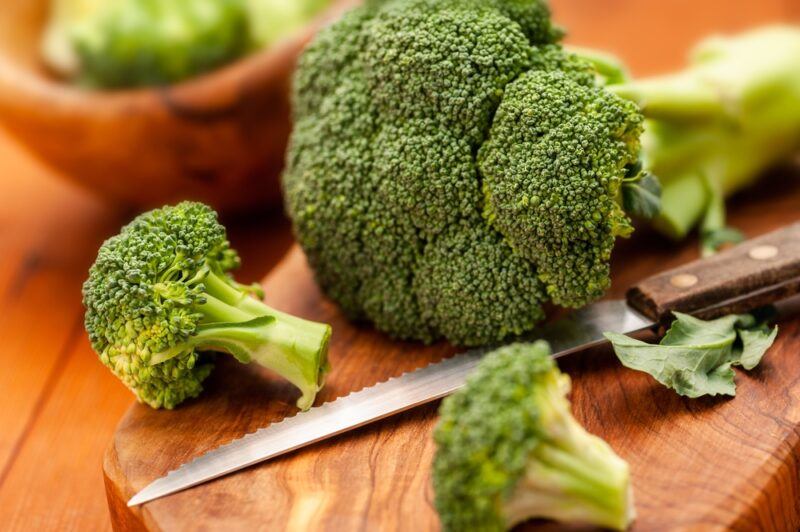 This miniature tree-looking vegetable is also a nutritional powerhouse. Aside from its florets, its stalks or stems are also edible and actually taste milder and sweet (quite similar to kohlrabi).
Broccoli is rich in vitamin C and K, a cup pack about 135% and 116% of the RDI, respectively. It also contains folate, vitamin A, potassium, phosphorus, selenium, and potent antioxidants.
Kohlrabi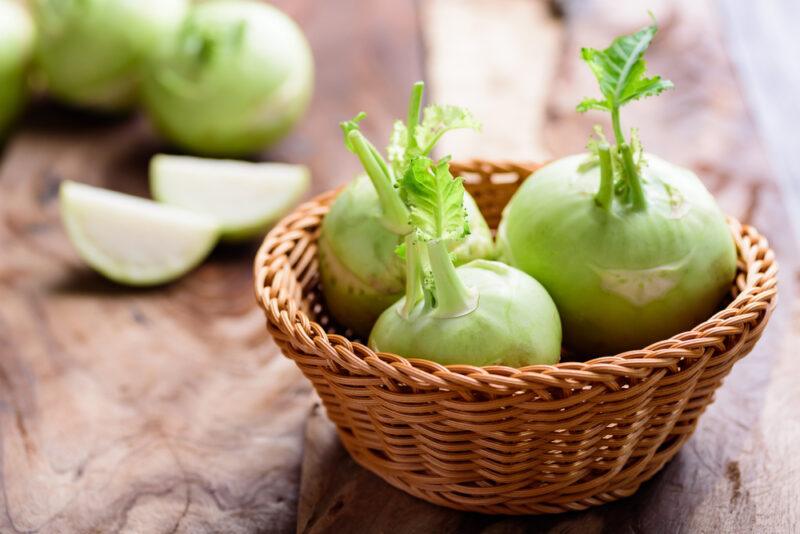 Kohlrabi, also known as German turnip, is a cruciferous vegetable and is related to the cabbage family. Its taste is similar to that of broccoli's stems and cabbage.
It's an excellent source of vitamin C, and a good source of potassium and vitamin B6 aside from its fiber content. Its antioxidants content may help in boosting immune health which lowers the risk of chronic diseases.
Carrots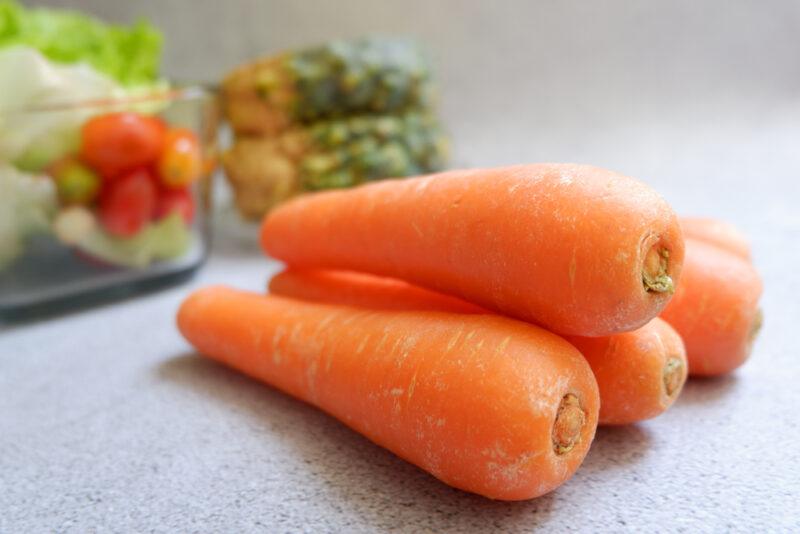 Carrots are also quite a staple in many households. They come in a variety of colors. Generally, it has a mildly sweet, earthy, and somewhat bitter taste – which slightly differs depending on the variety.
Carrots are loaded with beta carotene which helps in keeping the eyes healthy while lowering the chances of cataracts and other eye problems. It also contains calcium and vitamin K which support bone health.
Snow peas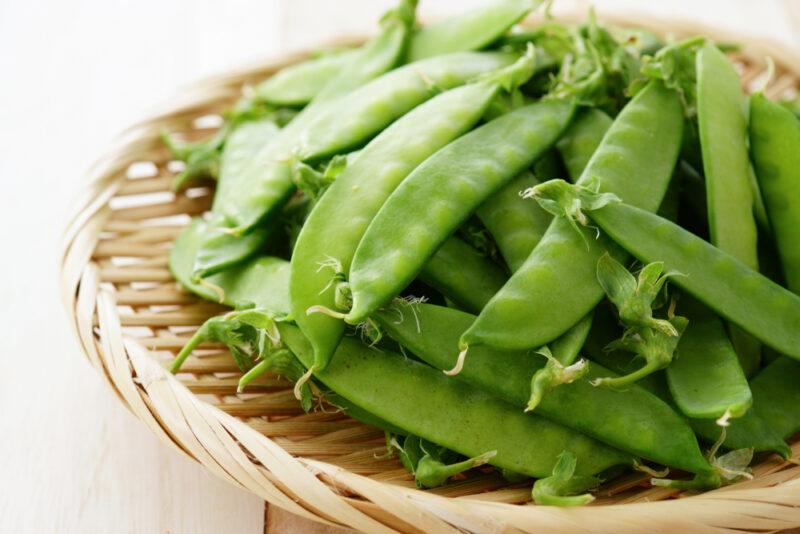 Snow peas are a variety of pea that is meant to be eaten whole with peas still in the pod. They can be eaten raw for snacks, but you can also steam, boil, or saute them.
Snow peas aside from fiber also contain folic acid, vitamin A, and adequate amounts of antioxidants like carotenes, lutein, and zeaxanthin. It's also a good source of niacin, pantothenic acid, thiamin, and pyridoxine.
Chayote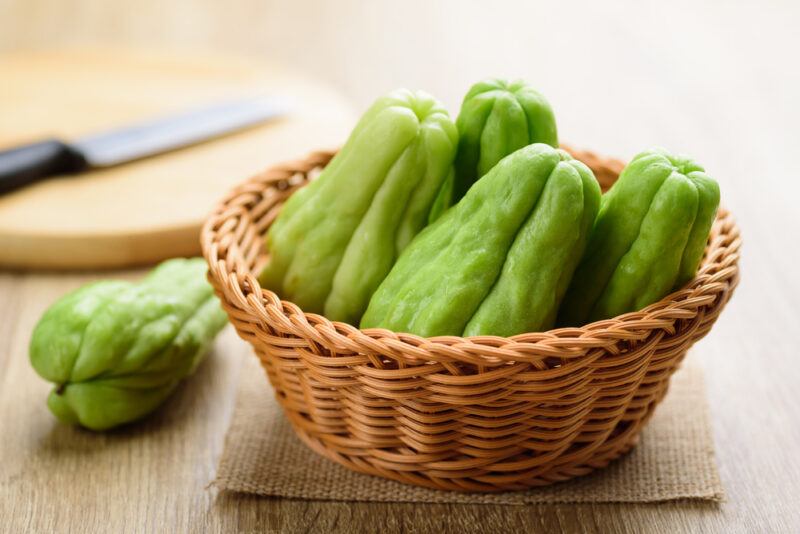 Chayote is a member of the gourd family and has a mild and slightly sweet flavor similar to cucumber and jicama. It's native to central Mexico and various parts of Latin America and is also known as mirliton squash or chocho.
Aside from fiber, chayote is loaded with vitamin C and folic acid. It also contains vitamins B6 and K, manganese, copper, zinc, calcium, and iron.
Okra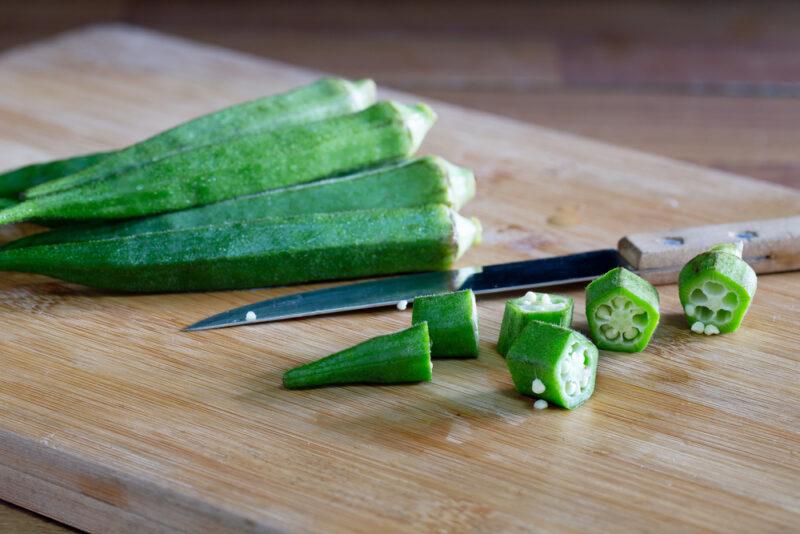 Okra, also called lady's finger sometimes, is the fruit of a flowering plant that has edible seed pods. Probably known more as an ingredient in gumbo, this veggie can also be steamed, boiled, fried, or pickled. If you can't find them in your local grocery stores, you can simply buy them online.
Okra is packed with vitamin C and K. It also contains vitamins A and B6, folate, magnesium, and antioxidants. Its polyphenols content may contribute to boosting heart and brain health.
Serrano peppers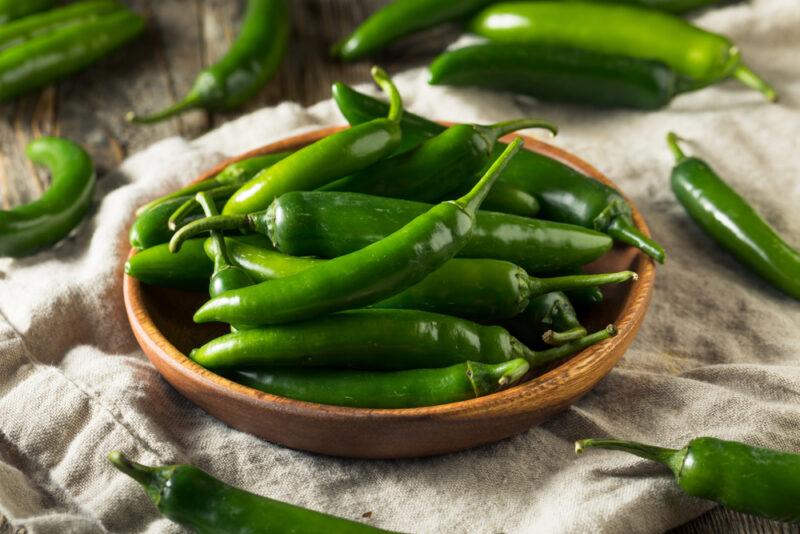 Serrano peppers packed a big deal of heat that will surely give your salsas or sauces a punch. It's actually up to five times hotter than the jalapeno.
It's particularly high in vitamins C and A. It also contains vitamin B6 and of course, capsaicin – the compound that gives peppers its heat taste, which has antioxidant and anti-inflammatory properties.
Swiss chard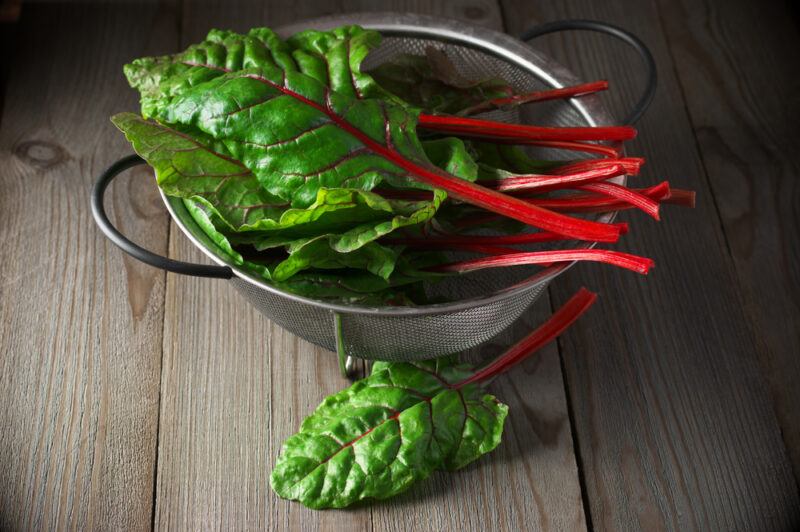 Dark, leafy green vegetables are definitely among the most nutrient-dense foods – and that includes the Swiss chard. In spite of the name, it is actually native to the Mediterranean. When cooked, it has a sweet taste similar to spinach. It can be a little bitter though when raw.
Swiss chard, like kale, also packs a load of vitamin K. In fact, one cup can provide 716% of the RDI. Its vitamin A content is quite impressive, too, a cup pack 214% of the RDI. It also contains vitamins C and E, magnesium, manganese, potassium, iron, copper, and calcium.
Fiber-Rich Meals That Will Keep You Full for Hours
Here are 5 fiber-rich meal ideas that will surely keep you full for a long time. You can easily add any of the veggies above to make it even more filling and delicious!
Curry-spiced Quinoa Chickpea Burgers
Add some Indian flavor and spice a combination of quinoa and chickpea along with mashed potatoes and form burger patties. Simply brown them on both sides and assemble with a bunch of greens, sliced red onion, some tahini sauce, and perhaps a bit of spicy mango chutney.
Baked Lentil-stuffed Eggplant
Simply stuff halves eggplants that you charred on a pan with lentils spiced with some Moroccan spices (or what have you) and then top them with parmesan cheese and panko bread crumbs. Bake for a good 30-35 minutes and then simply serve with chopped cilantro.
Mexican Bean Soup Topped with Guacamole
Sautee beans with chopped tomatoes and red peppers, season it with chili powder, coriander, and cumin, and then simply add stock or plain water and let it simmer. After a good 15 minutes or so, it's ready to serve with a good dollop of guacamole on top.
Kale and Bulgur Tabbouleh with Lemon Dressing
Put bulgur in a bowl with hot water, leave it for a good 15 minutes until it's al dente. Add chopped curly kale while it's still warm. Toss with the lemon-garlic-salt-pepper dressing along with some julienned carrots, roughly chopped hazelnuts, and pomegranate seeds. Serve with soft-boiled eggs.
Sweet Potato Noodles with Creamy Avocado Sauce
Sweet potatoes are definitely one of those veggies that you can spiralize to turn into noodles. And with a creamy avocado sauce – a concoction of avocado, cilantro, garlic, jalapeno, lime juice, salt, pepper, and olive oil, this fiber-rich dish will keep you full for a long time.