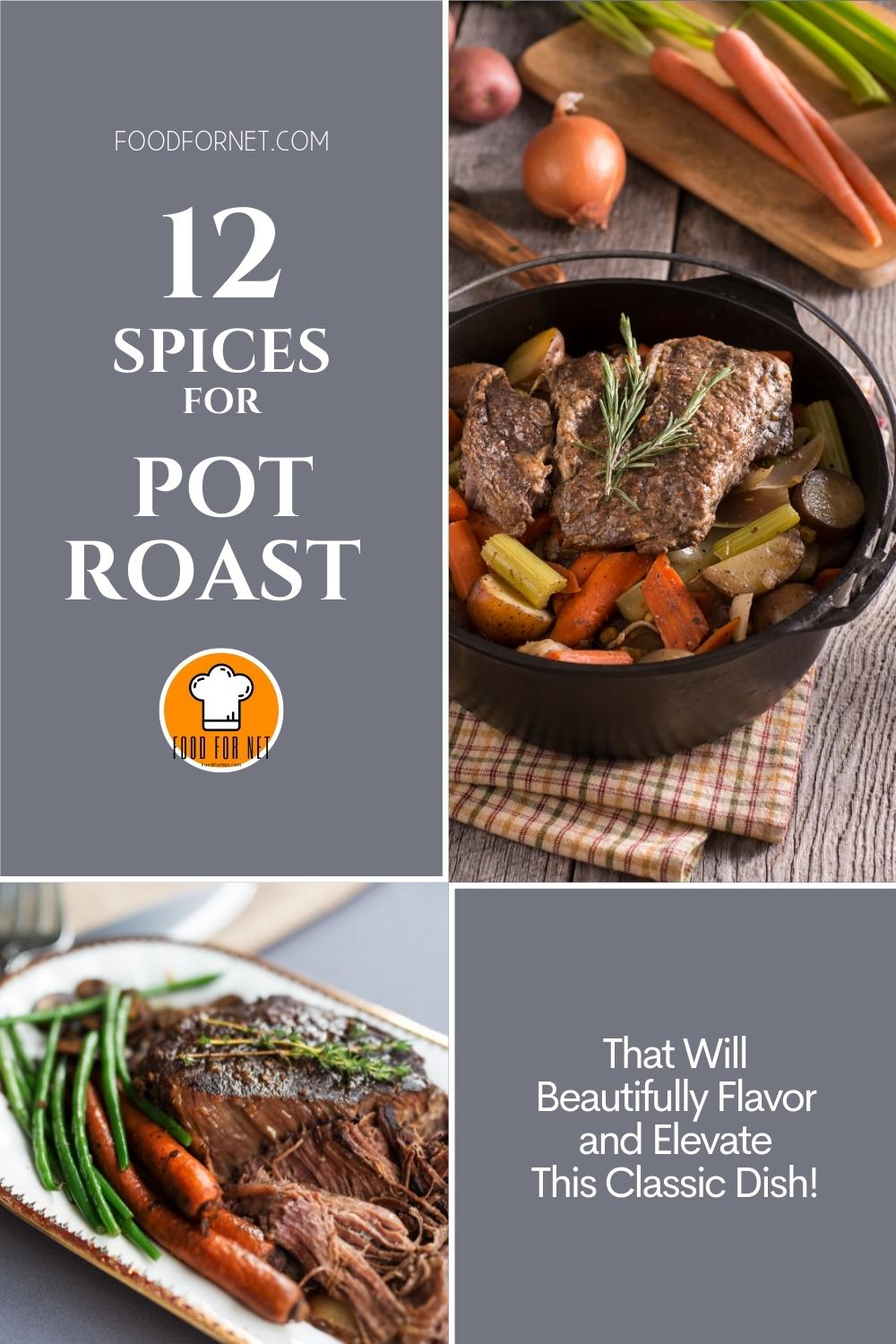 Sunday dinners seem a little bit extra special with pot roast on the table. Some of you may even have fond memories and grew up devouring this dish, yes, that special bit mom used to make. You can't really help but love the smell, the tender meat, the gravy, and yes, even the veggies! Well, worry not, because, with a little help of pot roast seasoning and some patience, you can really make this classic dish any time of the week! I mean, who says you have to wait for Sundays, right?
Pot roast is basically a beef dish that is slowly cooked either on the stovetop, oven, crockpot, or pressure cooker until it's fall-apart tender. Herbs and spices, braising liquid in the form of broth or stock (sometimes with wine), and vegetables like carrots, potatoes, onion, tomatoes, or turnips, are added to boost its flavor. This American dish, also known as 'Yankee pot roast' is with French and German influences.
If you're thinking about what cut of meat is best for pot roast, well, you have quite a selection to choose from. You can try browsing through this list of websites if you want to buy fresh beef online. Just keep in mind that you'll be cooking it at a low temperature for a long period of time, so tougher cuts are better. Don't worry about the visible connective tissue or little fat on the meat because it will eventually break down. It'll turn into gelatin that will make the meat more succulent and tender, and turn the braising liquid into a rich velvety sauce.
You can go for chuck roast, this cut is from the shoulder and neck region and is also called shoulder steak, boneless chuck roast, or chuck shoulder pot roast. It's richer in taste compared to round and brisket but is also higher in saturated fats. You can also try round roast or round steak. This cut is from the rear leg of the animal. The round is divided into eye round, bottom round, and top round – you'd want the bottom round for pot roasting. If you want, go for brisket. This cut is from the lower breast or pectoral muscles of the animal, take note though that the flat cut is leaner while the point cut has more fats.
When you've procured your beef and you're ready to cook, you can now move on to searing your meat. We can't stress enough how searing your meat makes an interesting difference in flavor. I know, I know, why bother – it's messy and quite a challenge especially when your meat is in big chunks. But I challenge you, you'll see the difference. Don't skip it. After searing, add the vegetables and the braising liquid and let it happily simmer for a good 2 hours or so.
For a classic pot roast, it's quite usual to add onions, potatoes, and carrots. But of course, other vegetables can be added as well. Same thing with spices and herbs. While there is some debate as to when to add veggies – others add it the same time the braising liquid is added to the seared meat, others prefer to let the meat simmer and tenderize first before adding the veggies towards the end.
It really is a matter of preference. I find that adding the veggies along with the braising liquid did make the veggies a little mushy but the good thing about it is that the sauce only needs minimal prompting to thicken because it kind of thickens a bit naturally already (exactly because of the veggies!). And of course, flavor-wise, I think it is more impactful. Adding the veggies towards the end, however, did make them more presentable. This is quite important if you're especially particular about how your veggies look on your plate.
You can try both and see for yourself which ones you really prefer. However, I think there is a way to nail this – I add some of the veggies with the braising liquid and let it tenderize along with the meat. Then towards the end, I add the rest of the vegetables! This is after I scoop out the soft veggies first, which I mashed together and add back to the pot to help thicken the sauce (sometimes with the help of cornstarch or flour). So, no traces of mushy vegetables whatsoever, only brightly colored ones with shapes still in tack! Give it a try and let us know what you think.
As for the braising liquid, while some are quite content with some form of broth or stock, adding wine, vinegar, lime or lemon juice, or even beer are also great ideas. If you have no broth or stock available, don't panic, simply use water – it'll still turn delicious, that I assure you.
Cooking pot roast is really quite simple, to be honest. Like what we mentioned above, with just a little help from pot roast seasoning and patience, you can easily make one today. Patience because, it does take hours to cook, you have to let it simmer and let all the goodness seep in. Patience waiting that is. And as to pot roast seasoning, well once you nail the basics you can pretty much experiment with other spices and herbs that pique your interest. Worry not because here's the list of 12 spices for this dish to get your pot roast seasoning list going.
Spices for Pot Roast
Szechuan peppercorns

Szechuan peppercorns have a somewhat bitter and citrusy taste with a numbing heat. Some varieties have an anisey fragrance. It contains vitamin A, manganese, potassium, iron, copper, phosphorus, and zinc.
This 8-spiced pot roast recipe is flavor-packed alright. Don't get put off with the number of spices needed, they're beautifully mixed and proportioned perfectly to round up an amazing flavor along with the other seasoning.
Paprika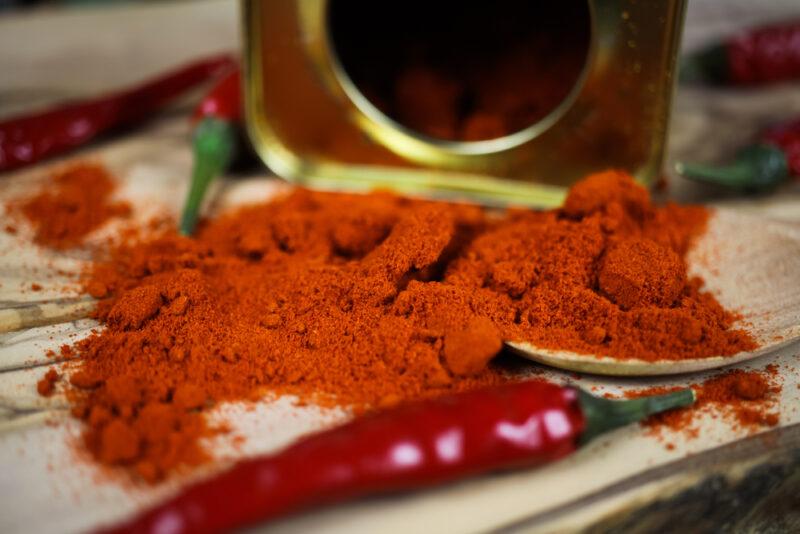 Paprika normally has a sweet and peppery taste. Hot paprika can have a decent amount of heat, while the smoked paprika variety has an additional outdoorsy flavor. Aside from antioxidants, it's also rich in vitamin E and iron.
In spite of the pepperoncini pepper in this Mississippi pot roast recipe, it is only mildly hot. I think it's just perfect for the whole family. It's beautifully flavored with loads of seasoning including paprika, pepper, dill, Worcestershire sauce, hot sauce, and yes, buttermilk!
Pumpkin pie spice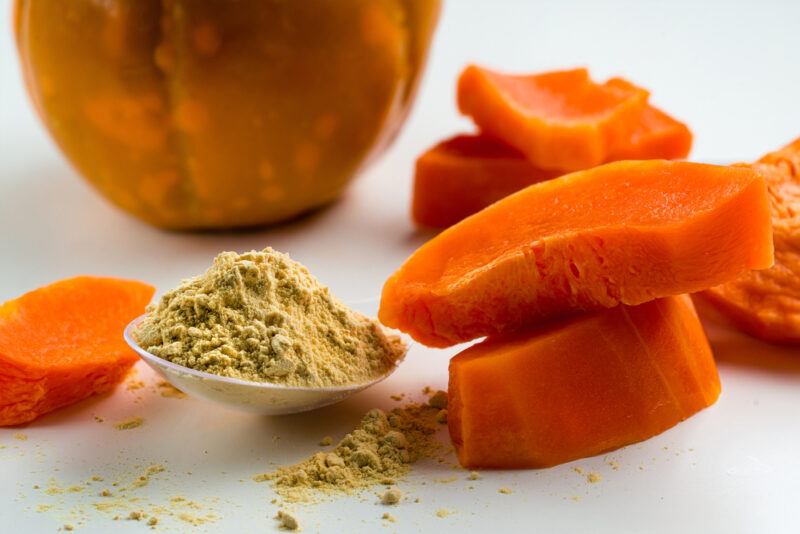 Pumpkin pie spice or simply pumpkin spice is a spice blend that usually contains ground nutmeg, cinnamon, ginger, allspice, and cloves. It has a somewhat spicy-sweet flavor. It's rich in antioxidants and potassium. It also contains a good amount of vitamin A.
Get your spices ready for this Moroccan-spiced pot roast. It's packed with amazing flavors for sure with the abundance of Moroccan seasonings in there! But I have to say, it simply works, spice combo and all. And it's cooked via the Instant Pot so this is another Insta pot recipe for the taking.
Thyme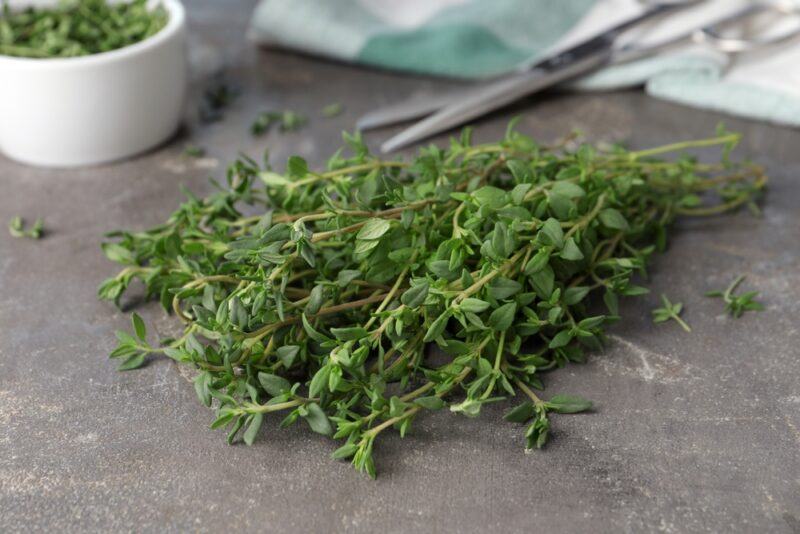 Thyme when fresh, has a very noticeable herbal flavor with sharp, wood, grass, and floral notes. Its flavor is more concentrated in dried form. Thyme is packed with vitamin C and is also a good source of vitamin A
This slow cooker pot roast recipe does need eight hours or so to be ready but it's all worth the wait. You can't go wrong with a hearty and flavorful meal that simmered for hours. And also, thickening the gravy with cornstarch is a great idea.
Poppy seeds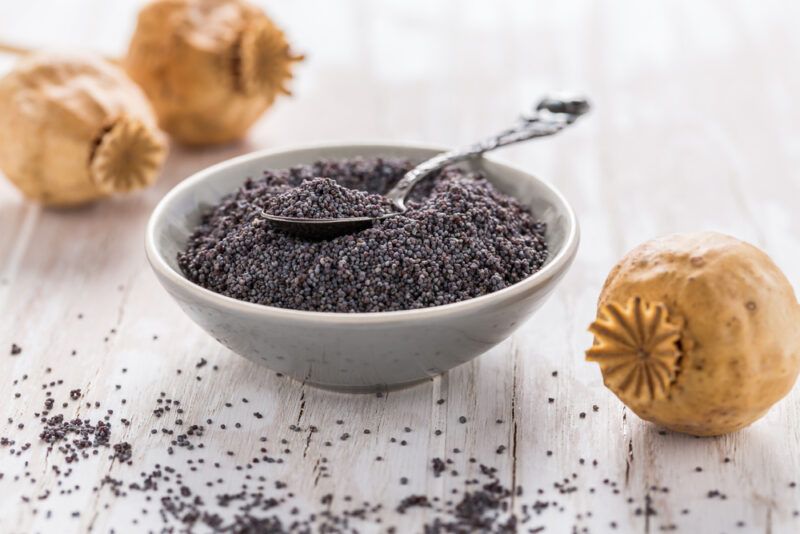 Poppy seeds can taste nutty with hints of a woodsy flavor. It does add some earthiness element to food. It can be a good source of protein and dietary fiber. It is particularly rich in manganese which is a trace element that is vital for blood clotting and bone health.
Talk about easy recipes, this spice-braised pot roast couldn't get any easier! No searing is required, you simply put everything in the slow cooker and simply let it do its thing. Perhaps the amazing spices and herbs combination does the trick of beautifully flavoring it. And besides, it still tastes absolutely delish so really, who's complaining?
Rosemary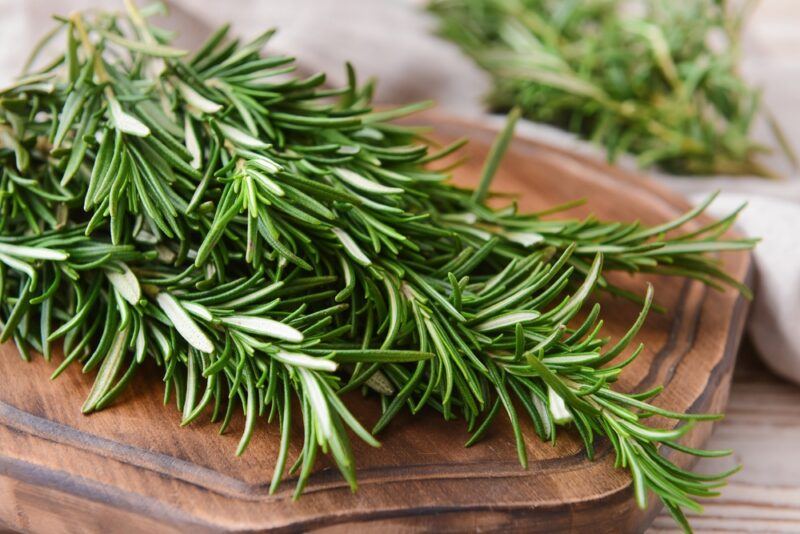 Rosemary has a woodsy, citrusy, peppery, and minty taste. Its flavor is quite reminiscent of evergreen, lavender, sage, and pine. It's a good source of iron, calcium, and vitamins A, B6, and C.
The base flavor for this pot roast is already very promising in itself, no wonder it's called Mom's Best Beef Pot Roast. If you're not too keen on using beef base seasoning then simply use whatever stock or broth you have. Again, if it comes to it, water will be just fine.
Dijon mustard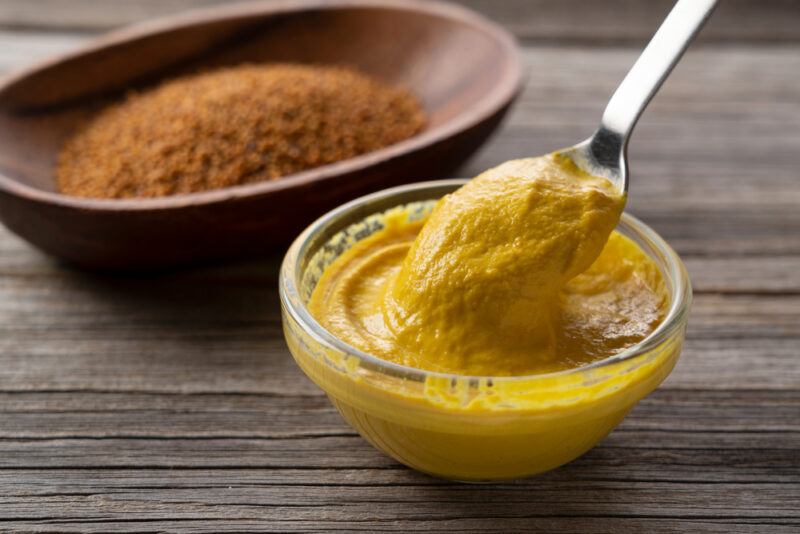 Dijon mustard has a sharp, tangy, and strong flavor. It also has a bit of spice. It's a type of prepared mustard that is originally from France. It does contain antioxidants and other beneficial plant compounds.
You'll absolutely get a fusion of American and Mexican flavors in this Chili-style pot roast. Can be served with cornbread, but the dish itself is pretty hearty on its own with the addition of pinto beans. Regardless, cornbread is still a yummy addition and it also completes the Mexican vibe of the dish.
Bay leaves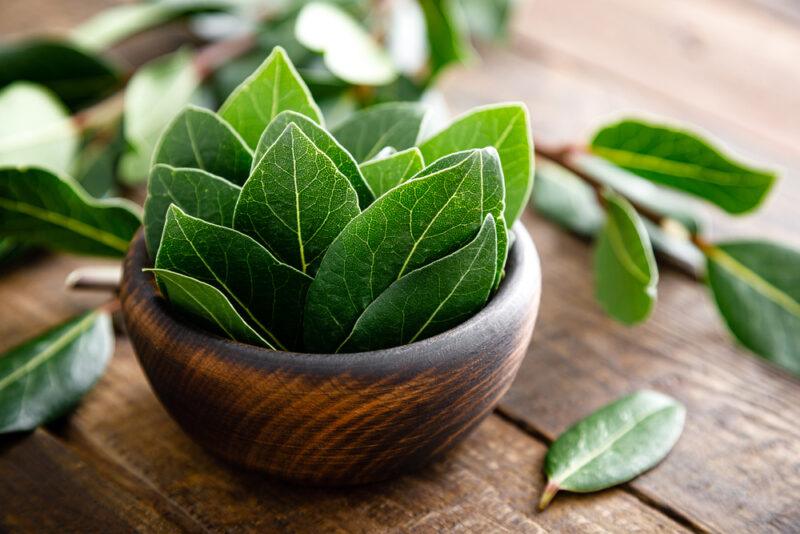 Dried bay leaves have a delicate and warm aroma. It can also taste a lot less bitter than fresh ones. Its flavor can be compared to that of oregano or thyme with added hints of medicinal and aromatic flavor. It can be a rich source of vitamins A and C, iron, calcium, potassium, and magnesium.
See if you're going to enjoy this Italian-style pot roast flavored with some Italian ingredients like anchovy paste and wild onions. The recipe also calls for a slow cooker, so it's time to really put your slow cooker to good use.
Worcestershire sauce

Worcestershire sauce has a strong umami flavor. It is a fermented liquid seasoning that originated in the city of Worcestershire, England. A few of its ingredients include anchovies, molasses, vinegar, garlic, tamarind extract, sugar, chili pepper, and salt.
The wonderful flavors are absolutely highlighted in this pot roast recipe with the addition of Worcestershire sauce. This one is a must-try. You can do without the wine but of course, it does add flavor as well. The recipe also included instructions on how to cook it via pressure cooker – you know, for when you're really short of time.
Coriander seeds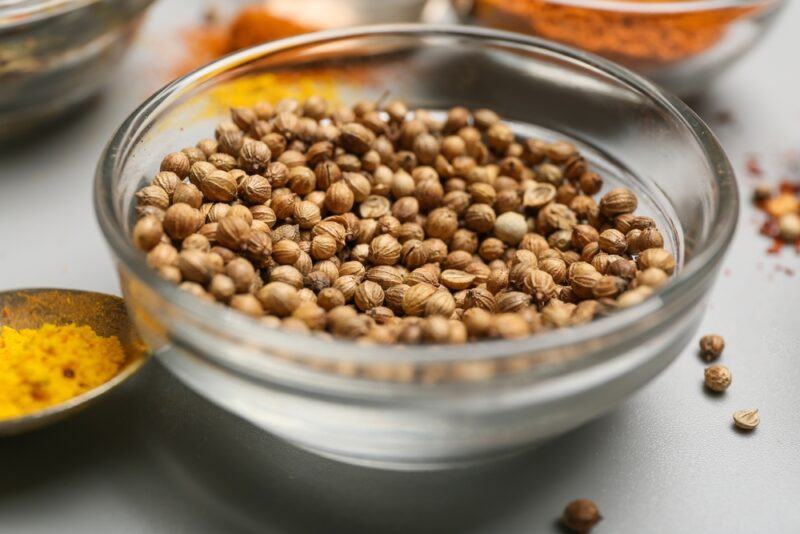 Coriander seeds have a citrusy, light, and sweet taste with an additional nutty aroma when roasted and grounded. It contains vitamin A and C, beta carotene, and folic acid. Coriander seeds extract may help in lowering blood sugar, blood pressure, and blood cholesterol.
Enjoy some Moroccan flavors in your pot roast and try this recipe. See how the spice mix of coriander, turmeric, ginger, and cumin round up the flavor. Adding pomegranate juice is also a good touch. And of course, it's served with couscous and glazed carrots.
Italian seasoning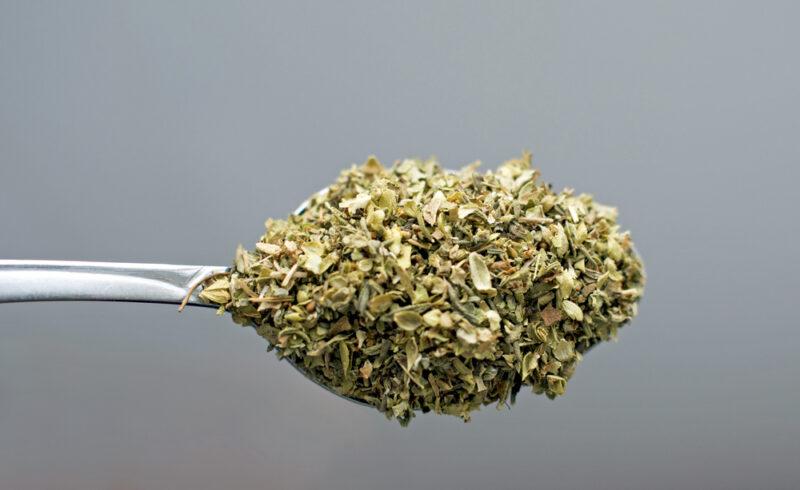 Italian seasoning is a blend of different herbs and usually contains oregano, basil, rosemary, marjoram, and thyme. It can taste somewhat savory, earthy, and slightly sweet. And because it's a blend of different herbs, its health benefits can range from boosting immunity to anti-inflammatory.
This classic pot roast recipe will surely make any dinner like an occasion. It's beautifully seasoned – I say, simple and smart. Nothing fancy, just your regular spices and herbs carefully blended together in perfect proportions. Another must-try recipe.
Chili powder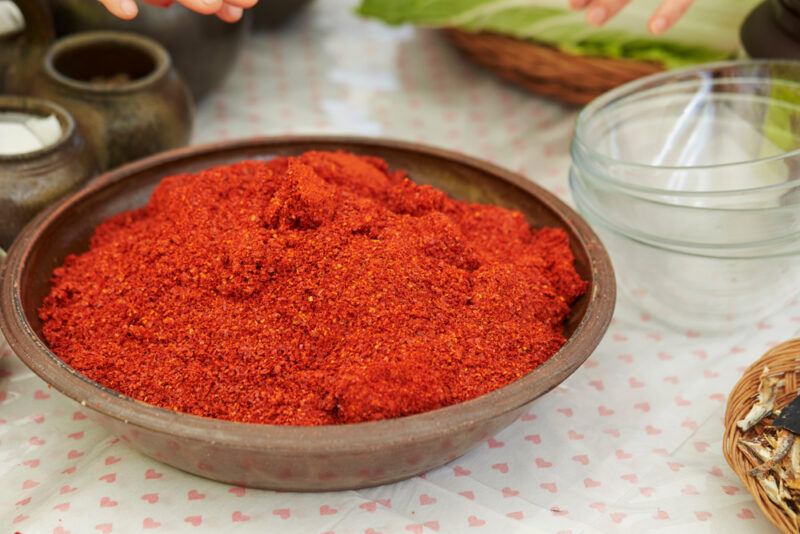 Chili powder, depending on the amount of cayenne pepper used in the blend, can taste mild to moderately spicy. Other aromatic and savory spices are added to it as well, giving it a flavor profile known as Tex-Mex. Chili powder is a great source of minerals like calcium, phosphorus, and magnesium.
If you're into spicy food, then you're going to love this Caribbean-flavored slow cooker pot roast. The heat is basically coming from the Jalapeno pepper and chili powder, as always adjust accordingly to your taste. The dish, however, is not overwhelmingly spicy, not really, it's just the right amount of heat. I suggest you try it first.