Why wait for special occasions to enjoy a succulent and delicious roast beef when you can have it any time of the week, right? Okay, for newbies at cooking or say just-got-acquainted-with-kitchen cookers, it may sound pretty technical or even chef-level cooking, but to be honest roasting beef is pretty easy. You just have to nail a few details in, especially the pot roast seasoning, and you're good as a pro – well, as close as in can get. For now, at least.
Okay, first things first. Choosing the cut of meat. You don't always have to aim for the pricey cuts of beef like tenderloin or prime rib. You can simply opt for the more inexpensive cuts like chuck, round, or sirloin – with the right pot roast seasoning, it'll turn out as delicious anyway. You can try buying fresh beef online so you can freely choose what cuts you want and know all the information you need before making the purchase. After all, we want only the best quality meats for our family, right?
A few cooking tips. Always bring your meat to room temperature before cooking. Give your meat a good searing if you can, that always works in giving your meat additional flavor. For bigger cuts, where searing is quite challenging if not impossible, make sure you crank your oven to high heat. Let your meat in there for a good 10-15 minutes and then lower the temperature to start the slow roasting process. Don't forget to let your meat rest before slicing – and always slice against the grain. Pretty much these rules apply to pork roast, too!
Now, the spices for roast beef. Pot roast seasoning can be as simple as good old 'salt and pepper' or as flavor-packed as you want it to be. Perhaps cumin, cayenne, oregano, mustard, or what have you. The key is seasoning your meat thoroughly, let it sit overnight especially for huge cuts of meat so that you let those spices seep in nicely. You can be as creative as you can with pot roast seasoning, put to good use those seasoning you have on display in your kitchen! You'll never know, you might even nail a spice mix that is worth passing on to your children.
Here are 20 spices for roast beef that can elevate your pot roast seasoning. See which ones you think you can work with. If you don't have these spices yet in your pantry, you can always purchase fresh spices online. You can try the suggested recipes, too, to see the spice combination at work. Let us know how it turned out for you!
Spices for Roast Beef
Allspice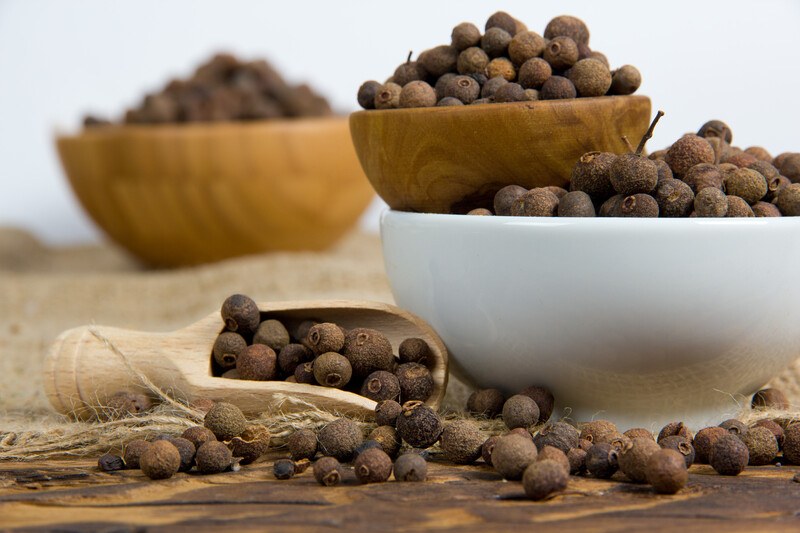 Allspice is the dried unripe berry of the Pimenta dioica plant. The fruits are green upon harvesting but they turned brown after drying looking a lot like peppercorns. It tastes quite similar to a combination of cinnamon, nutmeg, black pepper, and cloves – apparently, that's why it's called allspice.
Allspice contains minerals, vitamins, and antioxidants. It has anti-inflammatory properties, can treat nausea, prevent infection, and aid in pain relief.
See how allspice works wonderfully with cinnamon, and salt, and pepper in this roast beef with cranberry and red onion relish recipe by Simply Beef & Lamb. It will surely remind you of a festive occasion. But then again, why wait for special days when you can enjoy it any day, right?
Cajun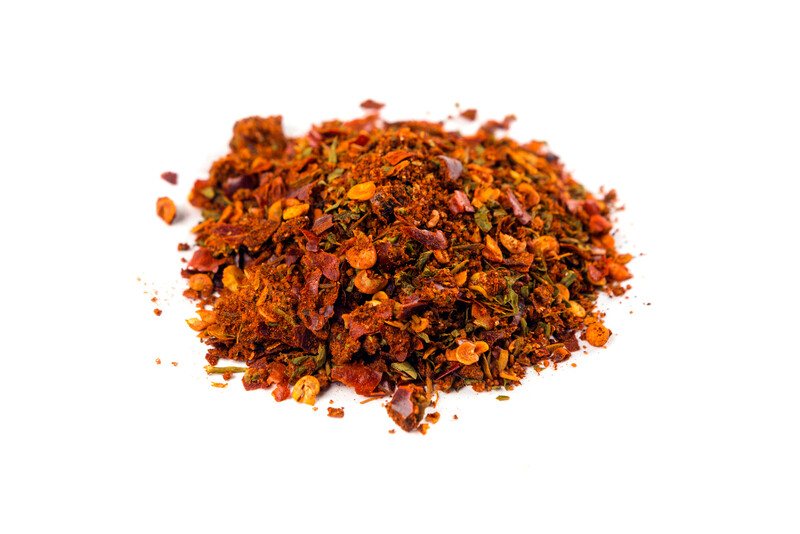 Cajun is a spice blend that originated from Louisiana. Most blends include a combination of cayenne, paprika, garlic powder, oregano, white pepper, and salt. It's a great dry rub for any meats and even for vegetables, too. It is a spicy blend with hints of earthiness and smokiness.
And because it's a mix of spices, it also offers a range of health benefits. It's rich in vitamins like vitamin B6 and vitamin A as well as minerals like iron and magnesium. Cajun spice also contains anti-inflammatory properties.
If you're craving some regional flavor, try this Cajun-spiced beef bolar blade roast recipe. Of course, you can substitute round roast or beef topside instead of a bolar blade. For more Cajun cuisine, see our list of top 10 Cajun cookbooks.
Cardamom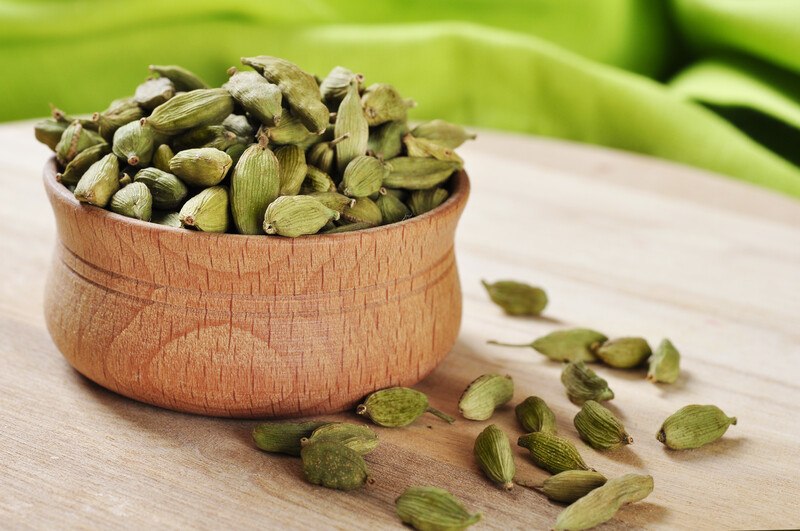 Cardamom is the seeds of a plant belonging to the ginger family. The green, sometimes black, triangle-shaped pods contain clusters of seeds. Its flavor profile is somewhat citrusy, herbal, slightly sweet, and spicy with a hint of mint.
Cardamom is rich in antioxidants and vitamins like riboflavin, niacin, and vitamin C. It also contains essential oil, potassium, calcium, magnesium, iron, and manganese. It helps in lowering blood pressure. boosting blood circulation, promoting oral health, and aiding digestion.
Try this Indian-inspired black pepper spice-rubbed beef tenderloin to see how cardamom works with the other spices. Toasting the spices together before grinding them makes a big difference so don't skip this step.
Cayenne powder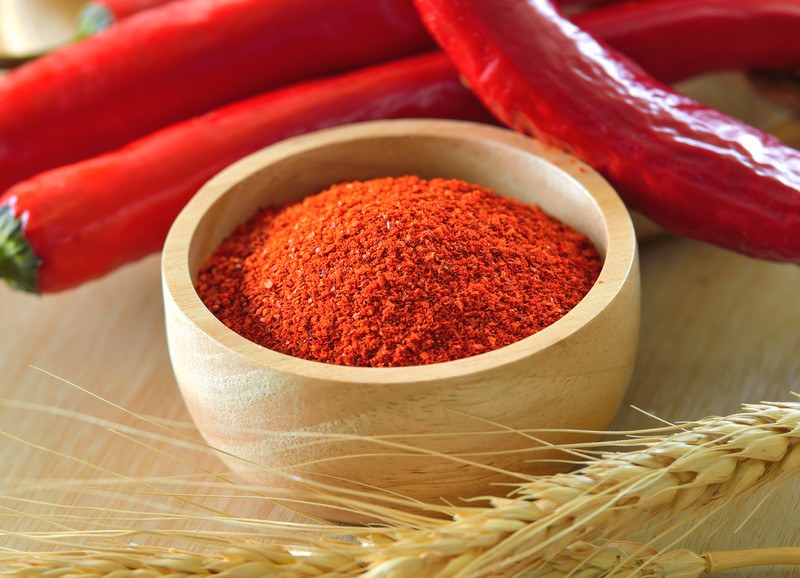 Cayenne as a spice is the powdered dried cayenne pepper, a type of Capsicum annuum. This deep red-colored spice may also be a blend of different varieties of peppers. It has an earthy and spicy taste with a fairly mild aroma.
Cayenne powder contains anti-oxidants like beta carotene, cryptoxanthin, vitamin C, and more. It may help in boosting metabolism, lowering blood pressure, aiding in digestive health, relieving pain, and reducing hunger.
See how cayenne gently adds flavor to this Standing Rib Roast recipe. It goes perfectly with baby carrots, celery, and mushrooms. Using a cup of wine with chicken stock is also a great idea.
Chili powder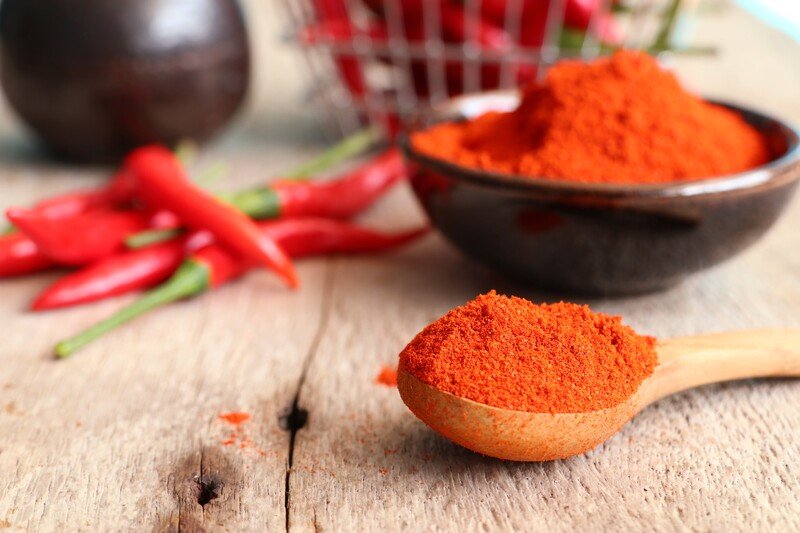 Chili powder is the grounded dried fruit of one or different varieties of chili pepper. Chili powder blends or chili seasoning mixes contain a blend of chili powder and other spices.
Chili powder contains vitamin C, vitamin A, niacin, iron, and fiber. It aids in weight loss, and also helps the heart, fights inflammation, and promotes digestive health.
See if this roast beef slightly spicy recipe is up to your liking, it calls for 2 tablespoons chili powder – I personally don't mind adding one more. The brown sugar balances the heat from the chili powder so it's not really super spicy.
Cinnamon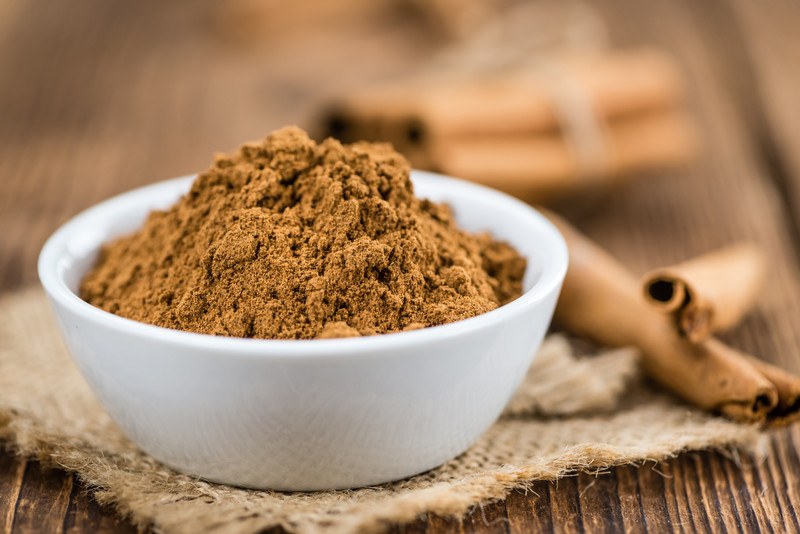 Cinnamon comes from the inner bark of tree spices that belong to the genus Cinnamomum. It is used in stick form or grounded into a powder. It has an aromatic smell with a sweet and woody flavor. It also has a hint of citrusy note and spicy taste.
Cinnamon is rich in polyphenol antioxidants and offers a lot of health benefits. It helps in lowering blood sugar levels and reducing the risk of heart disease. It also contains antimicrobial, antidiabetic, and anti-inflammatory properties.
The cinnamon butter really does it for this roast sirloin recipe. Pretty simple but it really works with the citrus flavor of clementine and orange marmalade.
Coriander seeds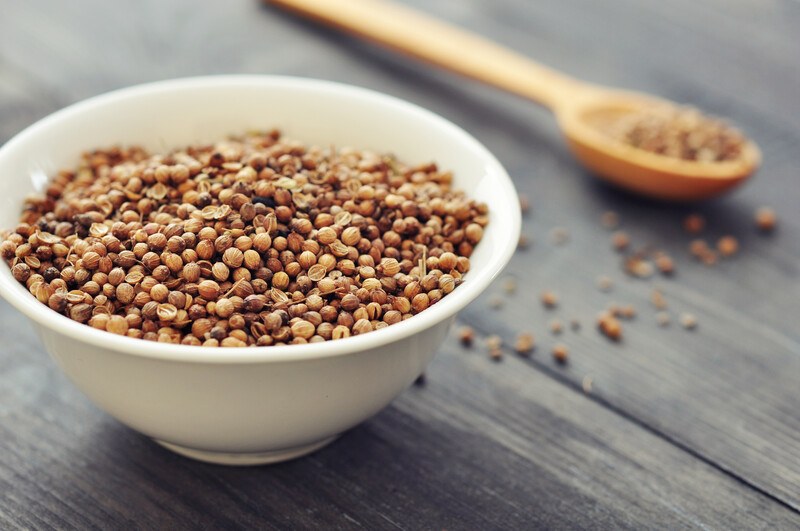 Coriander itself is used as an herb in cooking, it belongs to the Apiaceae family. It is the seeds that are used as a spice. Coriander seeds have a warm, spicy, nutty, and citrus flavor which comes out, even more, when the seeds are roasted first in a dry pan.
Coriander seeds contain copper, iron, zinc, and other essential minerals. It helps in reducing bad cholesterol, improves heart health, and helps in increasing metabolism.
It can't get any simpler than this peppercorn and coriander-crusted beef rib roast. I agree, it's better to let the meat marinate with the rub for overnight to maximize the flavor. It needs some prepping but it's going to be worth it though.
Cumin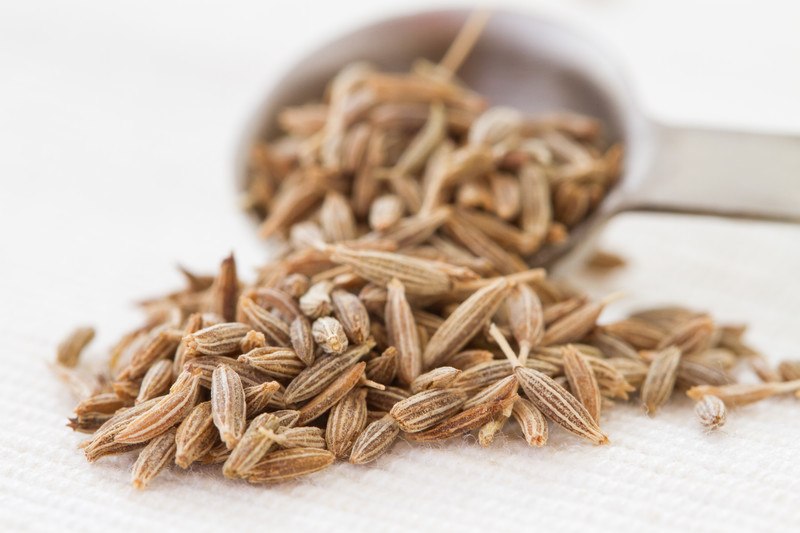 Cumin comes from the seed of an aromatic flowering plant that belongs to the family of Apiaceae. The seeds have a yellow-brown color with an oblong shape and longitudinal ridge. It has a warm, earthy flavor and aroma with a slightly sweet and bitter note.
Cumin is a rich source of antioxidants, iron, and other beneficial plant compounds that helps in the digestion process. It may also help in improving blood cholesterol and diabetes.
Enjoy some Southwestern flavors with this roast beef recipe that features cumin along with chili powder and paprika for main spices. As the recipe suggests, don't shy away from using a meat thermometer.
Fennel seeds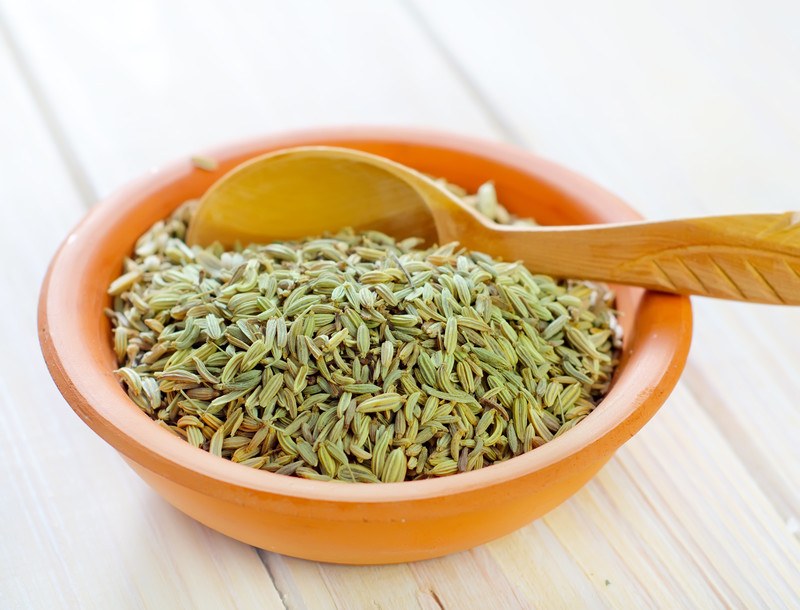 Fennel seeds are derived from the flowering plant species that belong to the carrot family. The seeds have a thin elongated shape with pale green or brown color. It has a licorice-like taste with a hint of sweetness.
Fennel seeds are packed with antioxidants, calcium, iron, magnesium, potassium, and vitamin C. It helps regulate blood pressure, purifies blood, improves eyesight, reduces water retention, and suppresses appetite.
See how fennel seeds work with rosemary, basil, marjoram, savory, thyme, and sage in this herbed roast beef recipe. I prefer adding olive oil so the rub sticks better over the roast.
Five-spice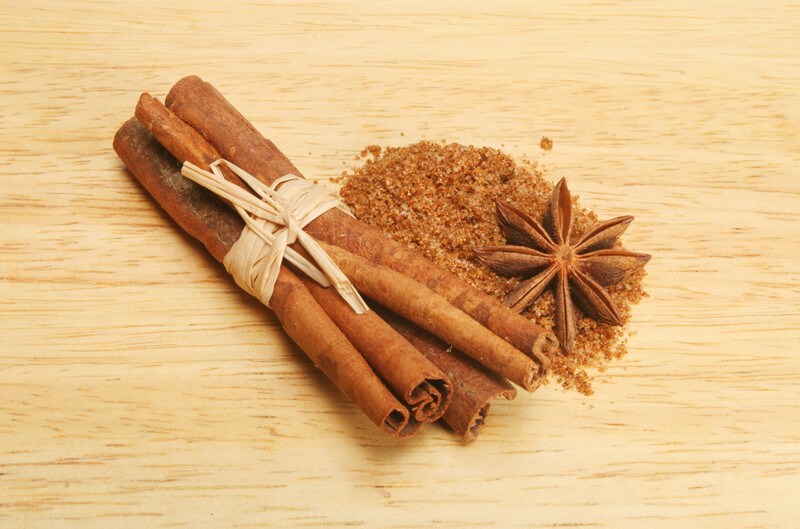 Five-spice is another spice blend that usually contains Sichuan pepper, cloves, star anise, cinnamon, and fennel seeds. The spice combination refers to the 5 traditional Chinese elements. It has a distinct licorice-like and sweet flavor with a hint of peppery note.
Five-spice is a good source of vitamin A, carotene, pyridoxine, iron, calcium, and manganese. It helps in lowering blood sugar, fighting inflammation, easing pain, and relieving nausea.
A fragrant spice kick is indeed what the spice combination gives the meat in this roast beef recipe. Five-spice along with black peppercorns and Sichuan peppercorns is a great combo. I would prefer though, to roll the meat in the dark soy sauce with the oil, rather than adding it after the dry rub.
Juniper berries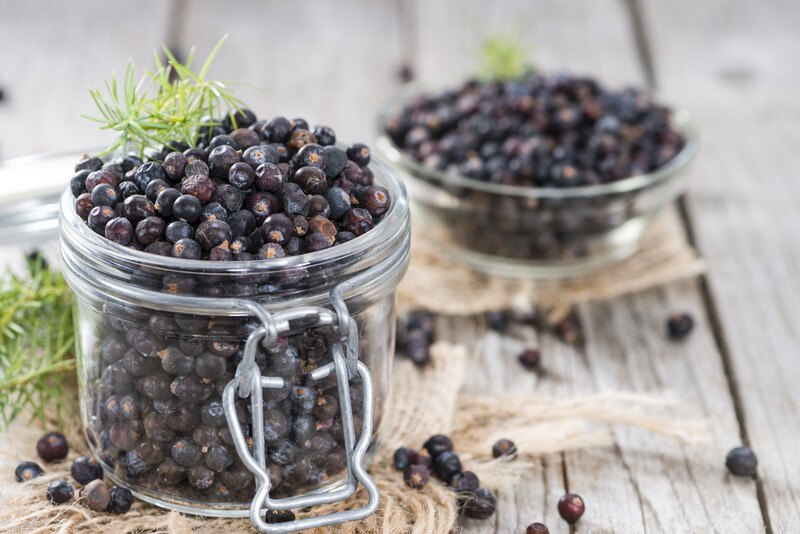 Juniper berries are the seed cones with the berry-like appearance, of a plant called Juniperus communis. It has that fleshy and merged scales like berries hence the name. Juniper berries have a piney, fresh, and woodsy flavor with a hint of spice and fruity citrus taste.
Juniper berries are high in B vitamins and vitamin C. It also contains minerals like copper, calcium, iron, magnesium, zinc, and more. It has anti-inflammatory, antiseptic, and antimicrobial properties.
Try this spiced recipe for roast beef and see how juniper berries work wonderfully with other spices. In this dish particularly, its flavor teamed very well with the combination of coriander seeds, peppercorns, and allspice berries.
Mustard seeds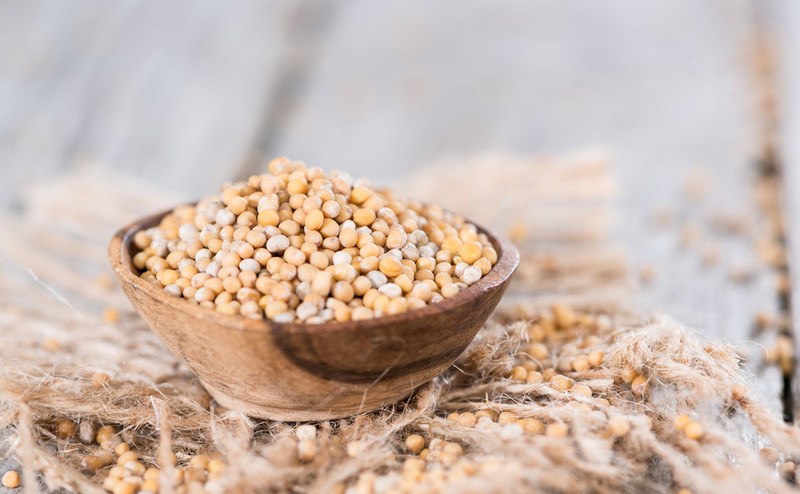 Mustard seeds come from various mustard plants. These rounded seeds also vary in color – usually yellowish white to black. The yellow mustard seeds are quite mellow in taste and also a little spicy and sweet. The brown and black seeds are the ones that are significantly hotter and have a bitter flavor.
Mustard seeds are loaded with calcium, manganese, iron, zinc, protein, omega 3 fatty acids, and even dietary fiber. It's good for the bones and digestion. It also helps in relieving migraines, easing bad appetite, and lowering blood pressure.
This simple rub that is perfectly seasoned with mustard seeds, black pepper, salt, and thyme makes the whole difference in this roast beef recipe by DonnaHay. Now you just have to work on your cooking time to enjoy a succulent and tender roast.
Oregano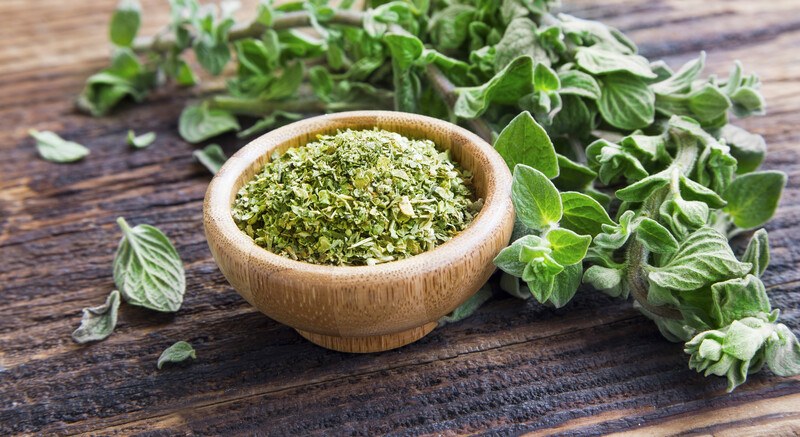 Dried oregano comes from the dried leaves of a flowering plant that belongs to the mint family. It can be used either fresh or dried in cooking. It has a bold and earthy flavor with a slight sweetness, spiciness, and bitterness.
Oregano contains antioxidants, iron, manganese, calcium, vitamins E and K, and fiber. It helps in relieving inflammation, regulating blood sugar, and fighting bacteria.
Try this roast beef recipe flavored with Sriracha and herbs and enjoy spicy meat with a real kick – perhaps adjust the sriracha if you're not up for spicy foods. Dried oregano really pairs well with other dried herbs, for this particular recipe, it works well with rosemary and thyme.
Paprika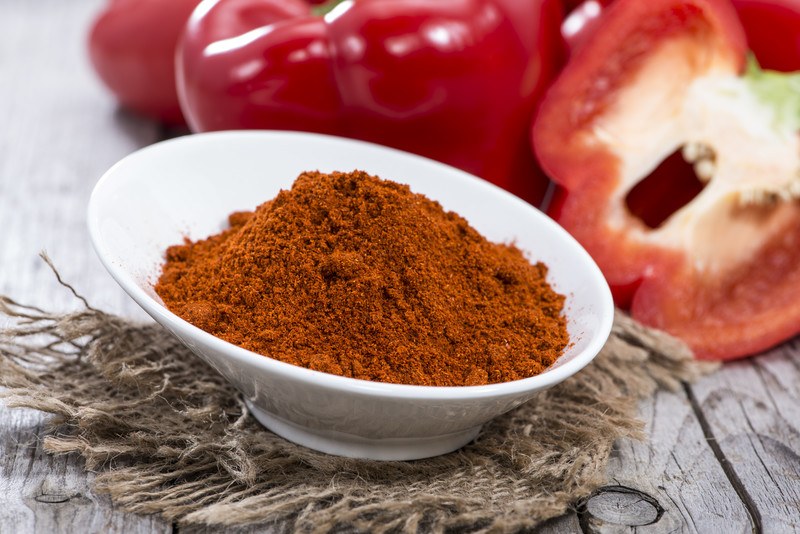 Paprika is a ground spice from dried fruits of Capsicum annuum plant. This red-colored spice is made from the sweeter varieties which are milder and have thinner flesh. It can be mild, sweet, and also spicy – depending on the variety of peppers used.
Paprika is rich in iron and vitamin E. It also has antibacterial properties and beneficial compounds such as niacin and carotenoid antioxidants. It helps reduce the risk of heart disease, alleviate gas, and improve immunity.
The paprika, thyme, and garlic spice mix may sound simple but it's enough to packed flavor in this roast beef recipe. Although I prefer roasted carrots instead of sweet potatoes for a side dish. Maybe you can try both.
Ras el hanout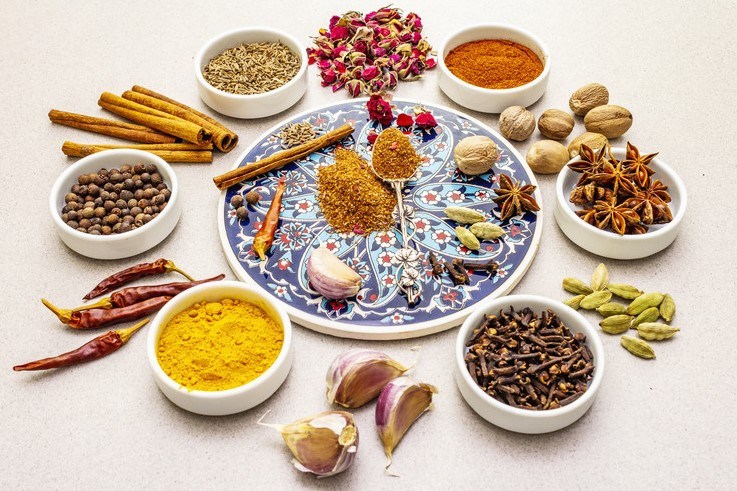 Ras el hanout is another spice blend that normally includes cardamom, clove, cumin, cinnamon, mace, allspice, nutmeg, chili peppers, dry ginger, sweet and hot paprika, peppercorn, fenugreek, coriander seed, and turmeric. This spice mix originated from North America.
It has a warm, woody, pungent, and bitter taste with a hint of sweetness. It also has floral notes depending on the spice combination used in the blend. There is a range of health benefits to enjoy from Ras el hanout because it's a mix of different spices.
Try a Moroccan-flavored roast dinner with this roast beef recipe. If you find it too tedious for ordinary nights then reserve it for special occasions. Either way, it's going to be one special dinner for sure.
Red pepper flakes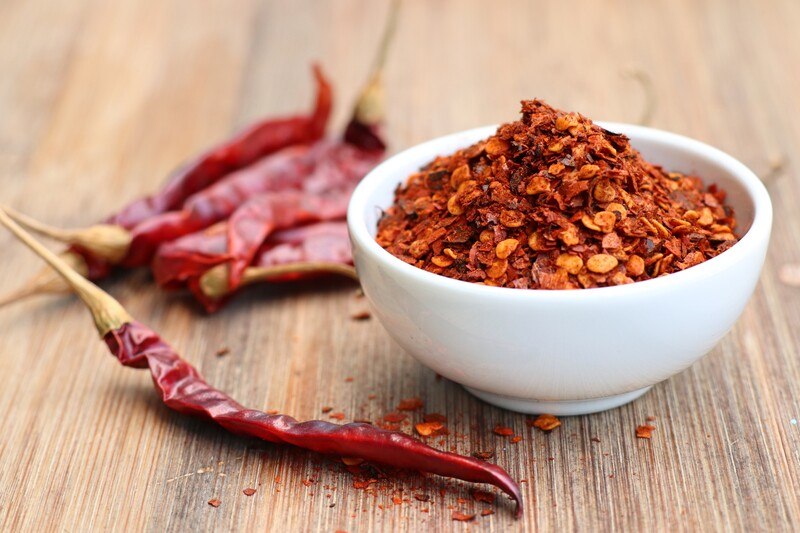 Red pepper flakes are made from dried different peppers with the majority of them being cayenne pepper. This spice includes skin, seeds, and all. It has a slightly sharp and earthy flavor with a decent dose of spiciness.
Red pepper flakes are high in vitamins A, B-6, C, and E, as well as beta carotene, magnesium, cryptoxanthin, and iron. It improves eye and skin health, aid in weight loss, and boosts the immune system.
Time and again, simplicity works. This recipe's simple roast rub really does it – a mix of salt, sugar, peppercorns, and red pepper flakes. Although, I prefer my meat to marinate overnight or definitely longer than just an hour.
Rosemary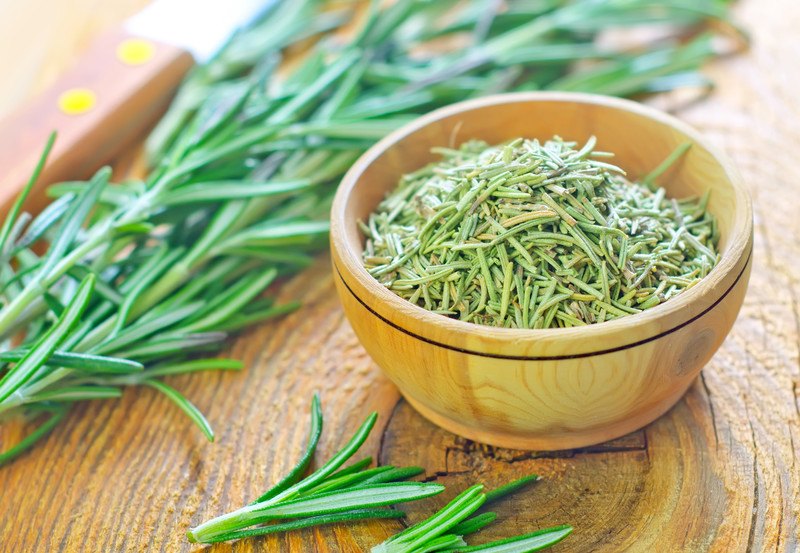 Dried rosemary is the dried leaves of the shrub rosemary, a fragrant herb belonging to the mint family Lamiaceae. It can be used both fresh and dried in cooking. It has a peppery and sage-like flavor with hints of woody and bitter aftertaste.
Dried rosemary is a good source of calcium, iron, and vitamins A, B6, and C. It helps boost the immune system, improve blood circulation, relieve stress, and fight bacterial infection.
See how rosemary pairs well with pepper and elevate this simple roasted tenderloin. Find out how you can pull off such an elegant dish with ease and confidence.
Sichuan peppercorns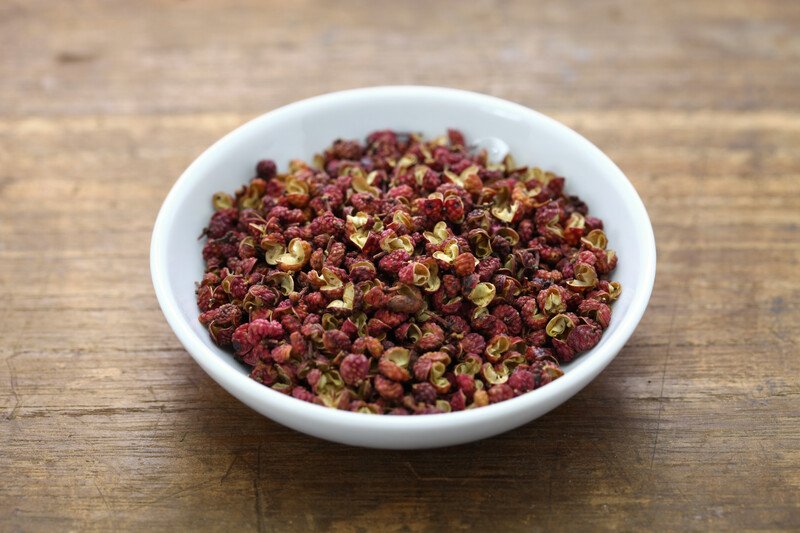 Sichuan pepper belongs to the family Rutaceae that also includes citrus and rue. Although the name suggests it, it's not in any way related to black pepper or chili pepper. It has a citrus-like flavor with hints of pine and lavender to it. And because of the presence of hydroxy-alpha sanshool, it also has that numbing effect.
Sichuan pepper contains vitamin A, iron, copper, zinc, potassium, manganese, and phosphorus. It can stimulate circulation, reduce pain, protect the stomach, eliminate inflammation, and relieve toothache.
The pepper sauce with Sichuan peppercorns, of course, complements the roast beef and further enhances its flavors. A welcome refreshing break from gravy sauce for sure.
Sumac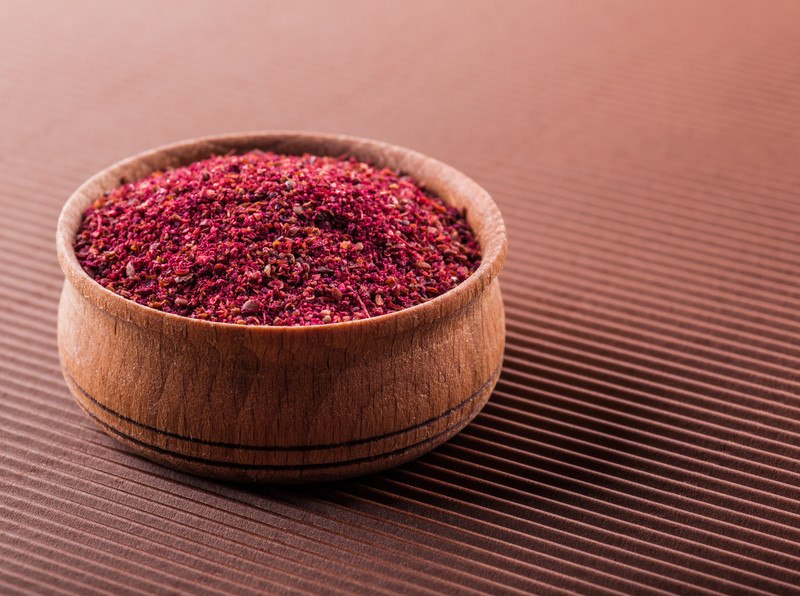 Sumac as a spice refers to the ground dried fruits of dioecious shrubs and small trees belonging to the family Anacardiaceae. The reddish-purple powder is one of the most recognizable spices in the Middle East. It has a pungent and tart and lemony flavor.
Sumac is rich in antioxidants, fiber, healthy fats, and essential vitamins. It may help in promoting balanced blood sugar, boosting heart health, aiding digestion, and calming muscle aches.
If you're craving some Moroccan flavor then try this roast beef dish with a side of caramelized cauliflower and green beans.
Thyme

Dried thyme comes from the leaves of a flowering plant that belongs to the mint family and is also a close relative of the oregano. Thyme can be used both fresh and dried in cooking. It has a sharp, minty, and earthy flavor with hints of sweetness and pepperiness.
Thyme is packed with vitamin C and A, copper, iron, manganese, and fiber. It helps in stopping cough, boosting your mood, and lowering blood pressure.
The lemony roast rub which is a mixture of butter, lemon zest, salt and pepper, and thyme really does it for this beef roast dish. I would personally add garlic powder in my roast rub for enhanced flavor in addition to rubbing the garlic halves over the meat.