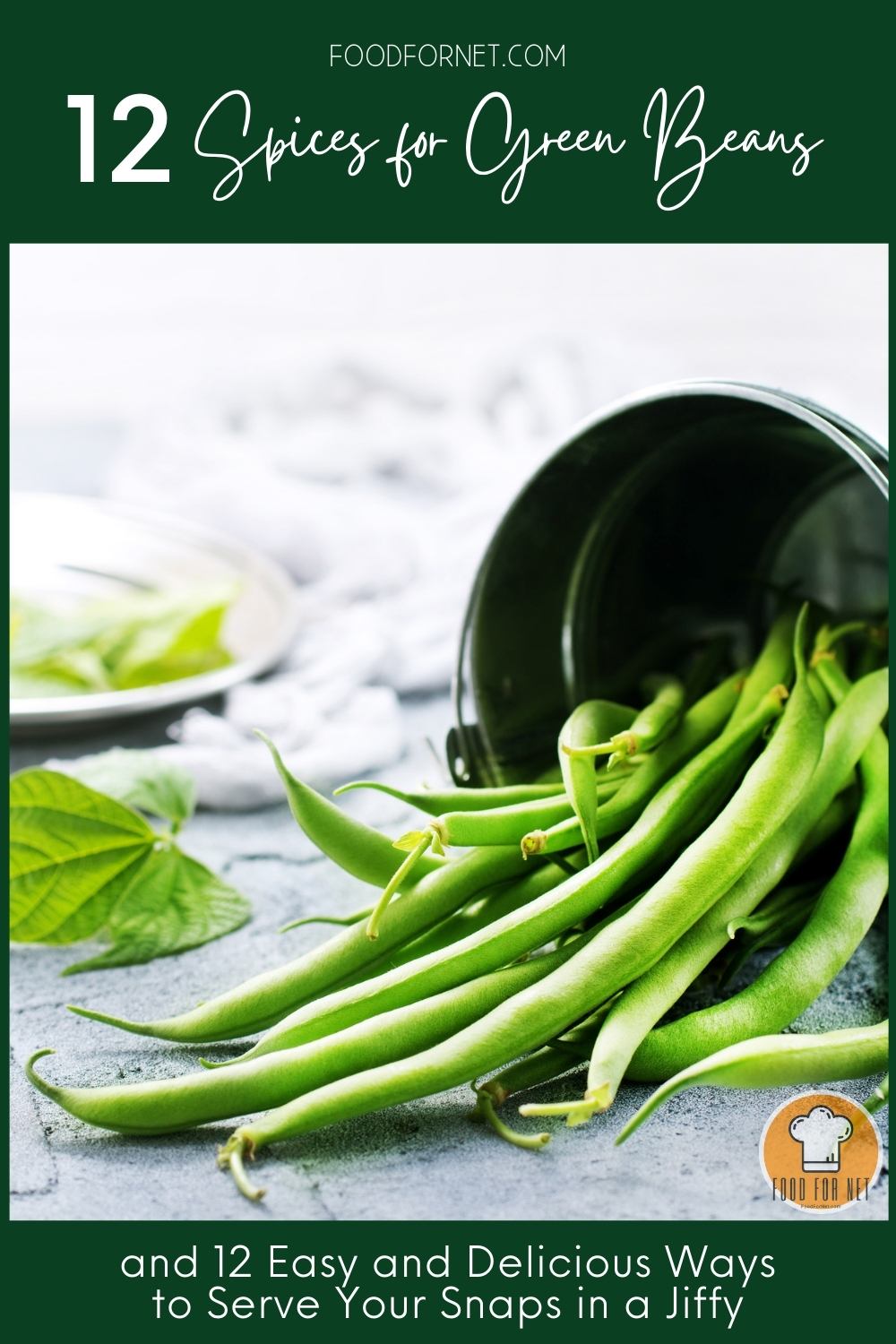 Green beans are the young fruit of the common bean called Phaseolus vulgaris. They are harvested just before the beans begin forming inside their pods. It is also sometimes called French beans, string beans, snap beans, or simply snaps. They can be eaten raw, steamed, boiled, baked, or stir-fried. However, you may want to prepare it, know that it's always a refreshing sight to see seasoned green beans on your plate every now and then.
Green beans are rich in fiber, and vitamins A, C, and K. It also contains folate, iron, magnesium, potassium, riboflavin, and thiamin. It may help in reducing the risk of heart diseases, managing diabetes, boosting immunity, regulating digestive function, maintaining eye health, and preventing bone deterioration. So, how can you not love green beans, right? Make sure you pick up a bag the next time you go grocery shopping or buy veggies online.
Seasoned green beans are a household favorite. And that's not so surprising. It's not just packed with vitamins and minerals, it's also easy to cook! For most vegetables including green beans I usually watched out for the color when cooking them – when they're at their brightest color, I know that it's the perfect time to take it off the heat. Recipes can be as simple as blanched green beans with salt and pepper, but adding spices and herbs can surely elevate your dish, so don't be afraid to experiment.
Here's a list of spices for green beans (herbs too!) will go perfectly with your green beans. Included are quick and easy recipe ideas that you can check out to see how the spices actually work. Most of these recipes are perfect side dishes for roasted meat. See our post here for spices and recipe suggestions for juicy roast beef or roast pork.
Spices for Green Beans
Red pepper flakes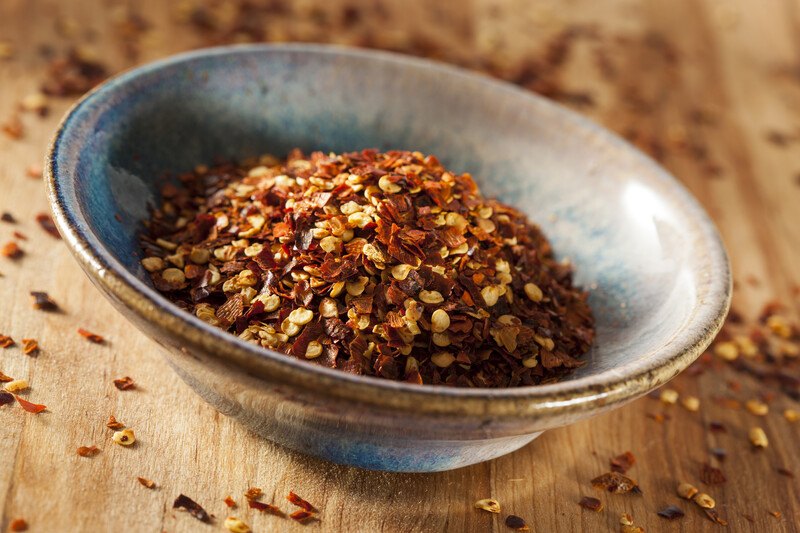 Red pepper flakes are derived from different peppers which are mostly cayenne pepper. These peppers are then dried and then grounded roughly where skin and seeds are clearly still visible. It has a noticeable heat with a slightly sharp and earthy taste.
Red pepper flakes are rich in beta carotene, cryptoxanthin, iron, magnesium, and vitamins A, B-6, C, and E. It aids in losing weight, boosting immunity, and improving eye and skin health.
Red pepper flakes surely spice up this simple recipe, green beans with lemon and garlic. It adds not just heat but flavor as well. If you're really in a rush, you can simply substitute garlic powder instead of fresh garlic cloves.
Coriander seeds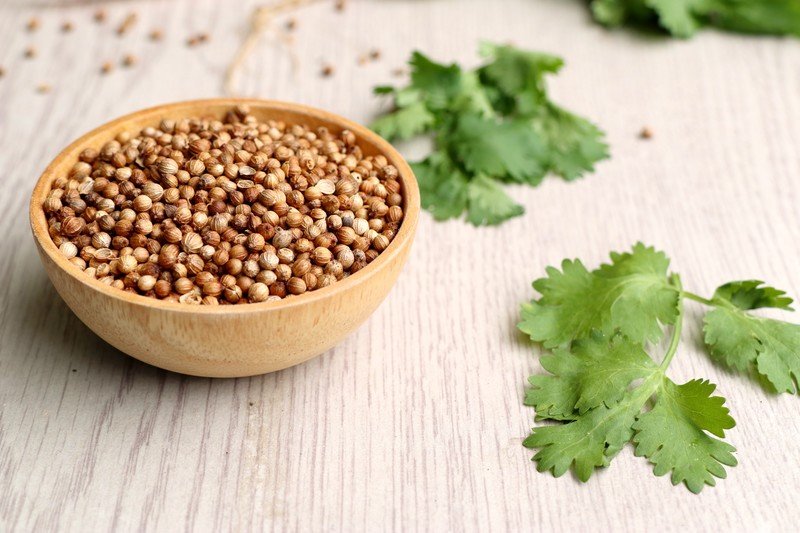 Coriander seeds come from coriander which is an herb belonging to the Apiaceae family. It has a somewhat spicy, warm, nutty, and citrus taste. These flavors are enhanced when the seeds are dry roasted first in a pan.
Coriander seeds are a good source of copper, iron, zinc, and other essential minerals. It is known to help in improving heart health, boosting metabolism, and reducing bad cholesterol.
Offer something new at dinner and make this overnight pickled green beans. It's great for topping salads or grains. The brine solution is super easy and you're going to love the flavor combination of coriander, red pepper flakes, garlic, and fresh dill.
Thyme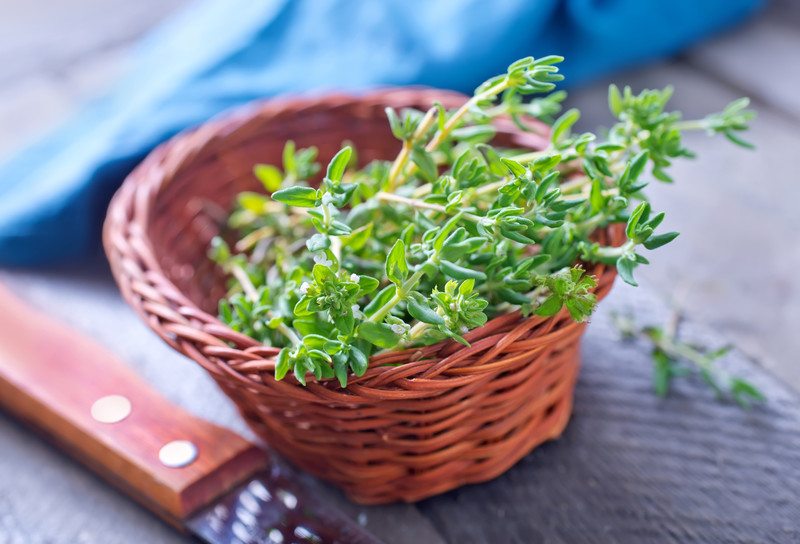 Thyme is a flowering plant that is closely related to oregano and part of the mint family. It can be used fresh or dried in cooking. Thyme has a sharp, earthy, and minty flavor. It also has hints of sweetness and pepperiness.
Thyme is rich in vitamin C. It also contains copper, fiber, iron, manganese, and vitamin A. It is great for lowering blood pressure, stopping cough, and boosting mood.
Brighten up your table with this crunchy potato and green bean salad. The lemon and mustard salad dressing is super simple and subtly flavored with thyme – just the right combo. You may want to ease on the red onions if you have kids in the house.
Capers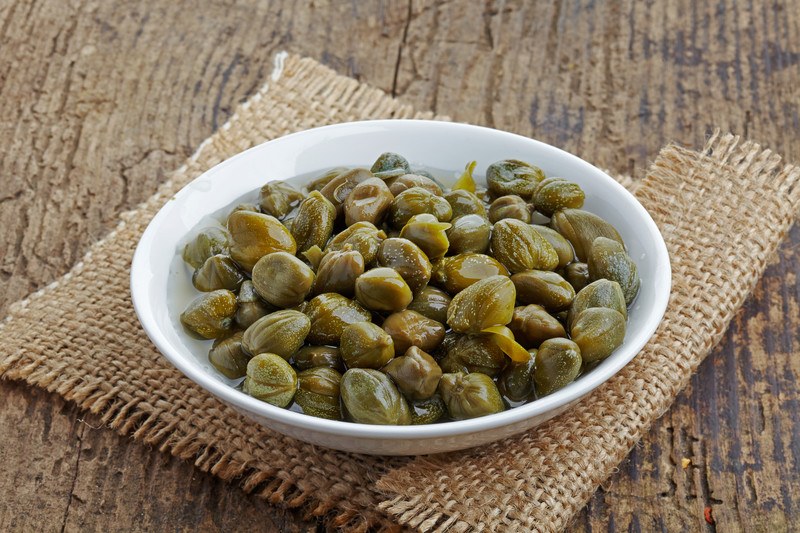 Capers are the edible flower buds of a perennial plant that is used for seasoning. Both the capers and the plant's fruit called caper berries are usually consumed pickled. Capers are about the size of a small pea and tastes sharp and tangy and also somewhat lemony and herbal.
It contains flavonoid compounds that are potent sources of antioxidants. Capers helps in limiting oxidative stress and may even reduce the risk of certain types of cancer.
Roasted green beans because, why not, right? This recipe is a must-try. It looks fancy but it's super easy – the seasoning combination simply works. Capers pair perfectly with garlic and work wonderfully with the lemon tang.
Parsley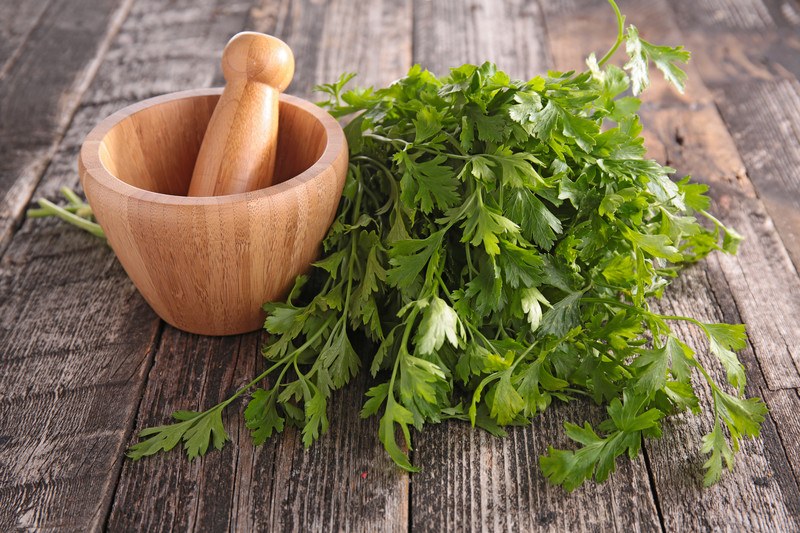 Parsley belongs to the family of aromatic flowering plants and can be used fresh or dried. It is a common ingredient in Brazilian, Mediterranean, Middle Eastern, and even American cuisine. It has a clean and peppery taste with hints of earthiness.
Parsley contains antioxidants like flavonoids, carotenoids, and vitamin C. It's a good source of vitamins K and A as well. Parsley helps in improving and supporting heart and bone health. It also has antibacterial properties.
This is absolutely one of the easiest ways of cooking green beans, pan-fried! The blanched veggies are simply pan-fried in butter and garlic and then seasoned with salt, black pepper, and fresh parsley. It can't get any easier than that!
Mustard seeds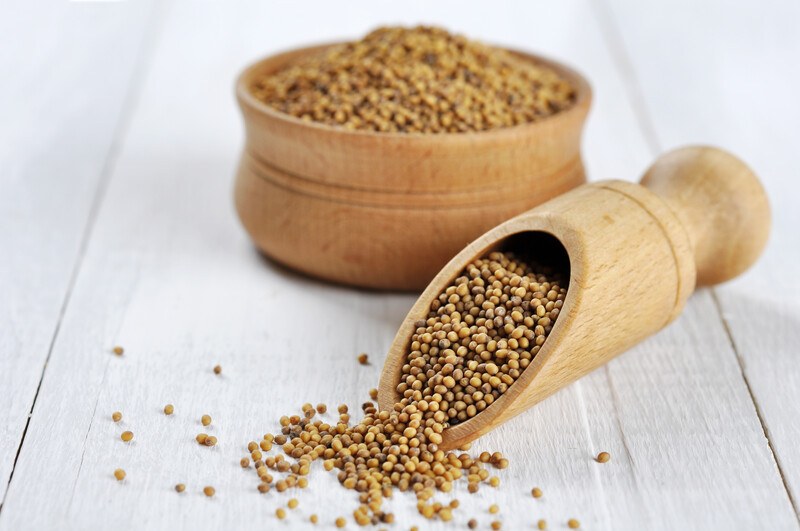 Mustard seeds are derived from various mustard plants. The yellow mustard seeds are quite mellow in taste and also a little sweet and spicy. The brown and black are noticeably hotter and have a bitter flavor.
Mustard seeds are rich in calcium, iron, manganese, and omega 3 fatty acids. It also contains dietary fiber and protein. It provides relief from headaches and is good for the digestive tract and cardiovascular health.
Here's another pickled green beans recipe, this one used mustard seeds with peppercorns, red pepper flakes, garlic, and fresh dill. See if this spice combination suits your taste, too.
Cumin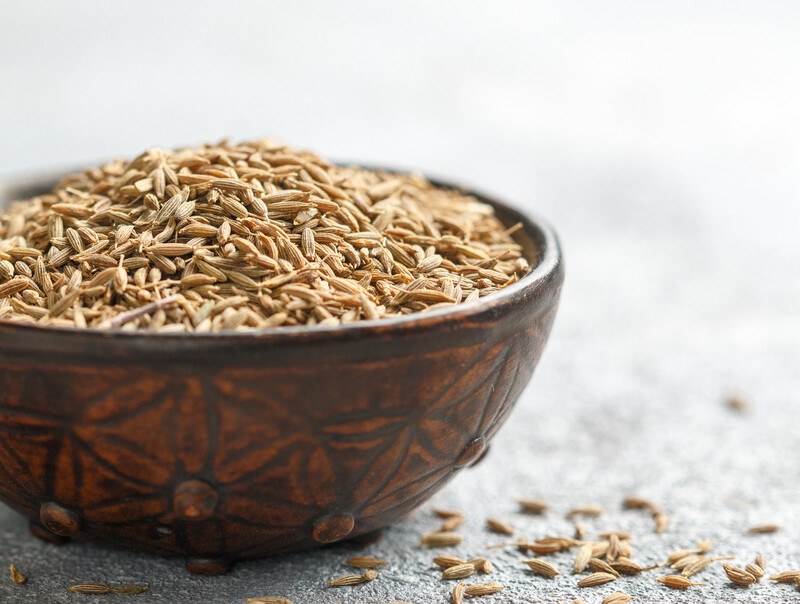 Cumin is derived from a plant belonging to the parsley family called Cuminum cyminum. The seeds are then dried and sometimes grounded into a powder. It has an earthy and warm flavor with hints of sweetness and bitterness.
Cumin is rich in iron, calcium, magnesium, and phosphorus. It also contains vitamin A, B6, C, E, and K. It helps promote healthy digestion, control blood sugar, fight bacteria and parasites, and lower cholesterol levels.
So, who's up for some grilled green beans? There's simply something about grilled foods that really appeal to our taste buds. And this recipe won't disappoint for sure. The pairings of cumin and paprika with a dash of cayenne pepper make this side dish extra special.
Smoked paprika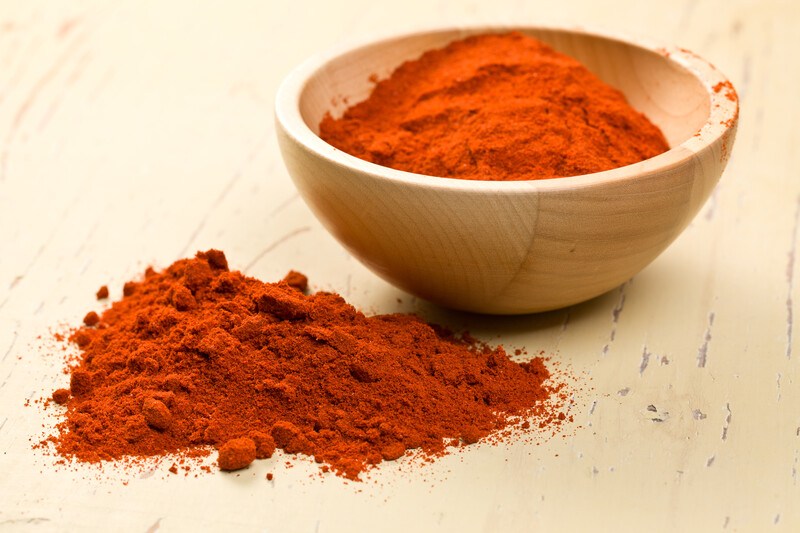 This rich red-colored powder is derived from the dried fruits of the Capsicum annuum plant. These are the sweeter varieties with milder and thinner flesh which are smoked and dried using oak trees. So, in addition to its earthy, sweet, and peppery taste, it now has a strong outdoorsy flavor.
Smoked paprika is rich in iron and vitamin E. It also contains antibacterial and antioxidant properties. It helps in alleviating gas and in reducing the risk of heart disease and cancer. It also helps in improving immunity.
These bacon-wrapped green bean bundles sure look fancy and a great idea for special dinners. But it's so easy to make that you won't mind serving it every day – well okay, not literally every day because it got bacon which isn't exactly a healthy food (but did you know that it does contain nutrients, too?). Back to the recipe, sprinkling the bacon with smoked paprika really adds to the flavor. Very subtle, but it's there.
Cayenne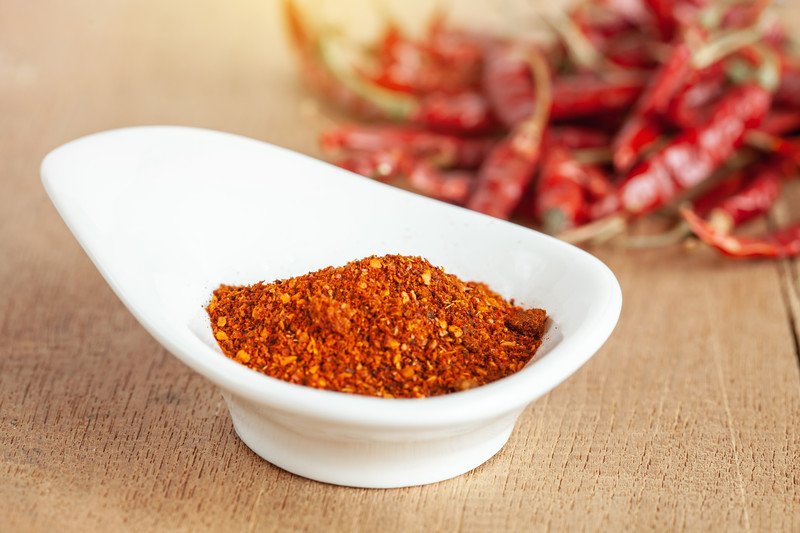 Cayenne powder is the dried and grounded cayenne pepper. It is a type of Capsicum annuum that rates high on the Scoville scale – the method for measuring pepper's heat levels. It does have a fairly mild aroma in spite of its heat.
Cayenne contains antioxidants like beta carotene, choline, cryptoxanthin, lutein, and Vitamin C and E. It helps in supporting the immune system, managing weight, easing cold symptoms, relieving pain, and fighting bacteria.
Here's a great appetizer idea, crispy fried green beans! A simple seasoning of cayenne and black pepper along with salt and garlic powder and you have yourself a delicious and fun-looking appetizer. You can even make your own healthier ranch dressing by substituting Greek yogurt for mayonnaise.
Dill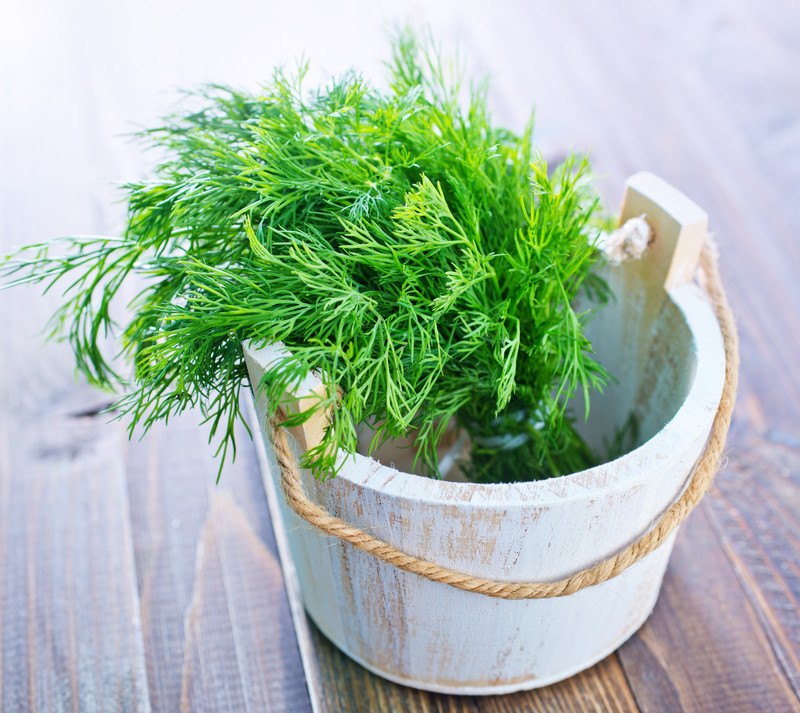 Dill is a plant belonging to the celery family called Apiaceae. Both its leaves and seeds are used in cooking as herb and spices. It has a fresh, citrusy taste with hints of grassy undertone and sweetness.
Dill is a good source of vitamin A, vitamin C, manganese, folate, and iron. It is rich in antioxidants that help in reducing inflammation, lowering blood sugar levels, and preventing certain diseases like heart disease, rheumatoid arthritis, and certain types of cancer.
Another green bean salad recipe but this one is Greek-inspired. The zesty dressing is simple but packed with flavor. The addition of fresh dill highlights paprika's flavor. And of course, the combination of feta cheese, chopped olives, and red pepper flakes really round the dish up.
Sichuan peppercorns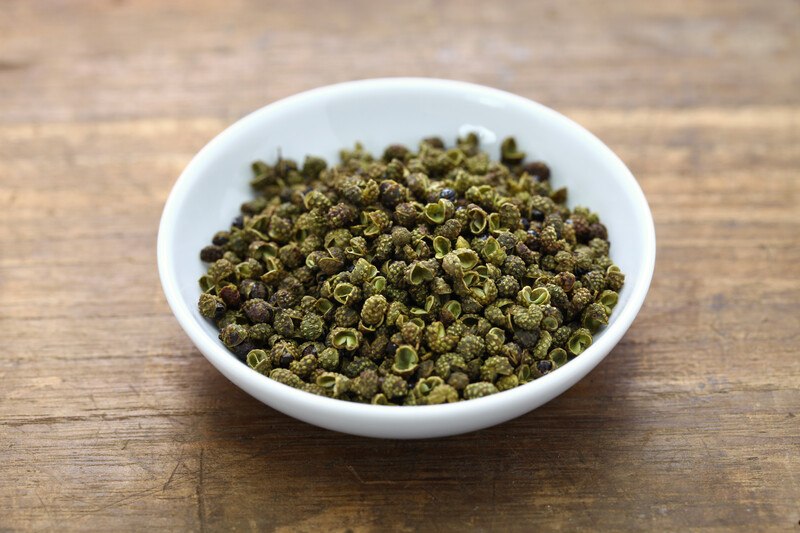 Sichuan pepper belongs to the family Rutaceae and is not in any way related to black pepper or chili pepper. It has a citrus-like flavor with notes of pine and lavender. It does have a numbing effect because of the presence of hydroxy-alpha sanshool.
It contains vitamin A, iron, copper, manganese, phosphorus, potassium, and zinc. Sichuan peppercorns help in stimulating circulation, protecting the stomach, reducing pain, soothing inflammation, and relieving toothache.
Okay, we already have fried green beans, but this Sichuan 'dry fried' green beans recipe is another must-try. It's a great side dish but is also substantial enough to be the main dish. And what's even great is that the recipe included a vegan or vegetarian option.
Basil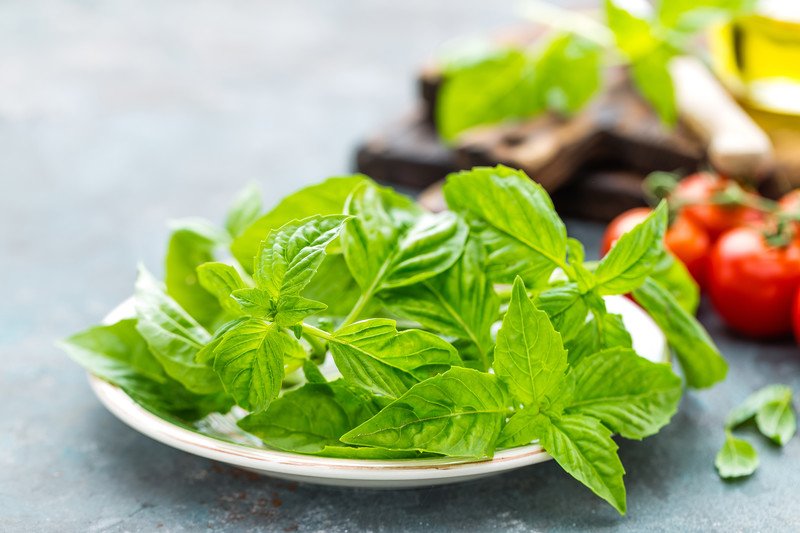 Basil is a member of the mint family and is a native of Africa and Asia. It can be used fresh or dried in cooking. It tastes sweet and savory with hints of mint, pepper, and anise.
Basil is rich in calcium, iron, manganese, and vitamins A and K. It also contains antioxidants, antimicrobial and anti-inflammatory properties. Basil helps in reducing oxidative stress, reducing high blood sugar, supporting liver health, and boosting mental health.
Here's a simple belly-warming tomato green bean soup recipe. The basil really helps in cutting the tomatoes' acidity and enhancing their natural sweetness. The brightly colored green beans and carrots are soothing to the eyes, comforting to the belly, and healthy for your body.