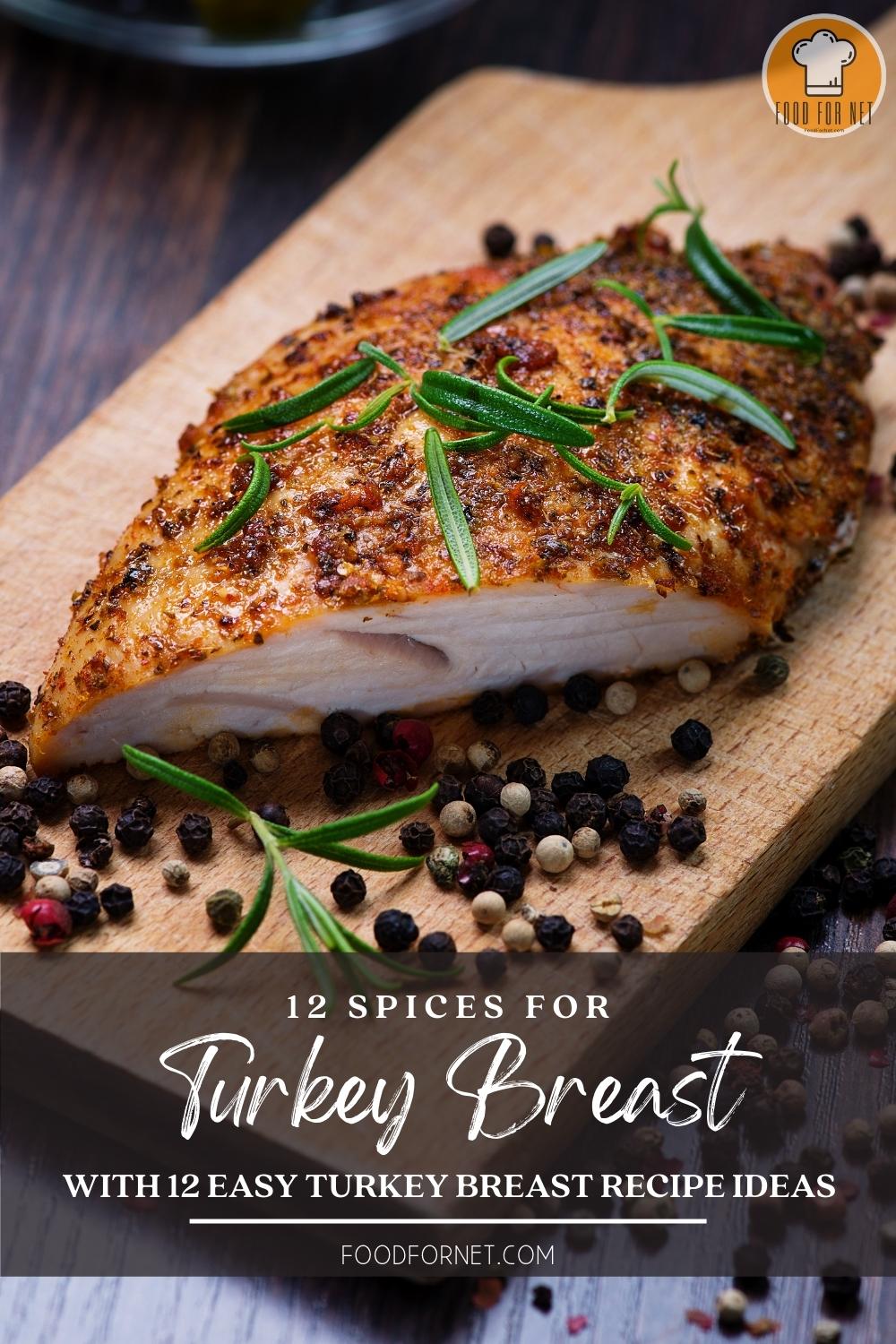 Turkey breast is a great alternative to chicken breast – for one they're both great sources of protein and are both healthier cuts compared to other meats. Both are also quite a favorite choice of source of protein in many healthy meals plans especially boneless skinless turkey breast recipes. There are many spices for turkey breast that will make it easy to flavor up the naturally plain flavor and you could probably eat it once or twice a week and never get tired.
So, if you're looking for some variation in your choices of meat, try turkey breast. In fact, there is even turkey bacon, which although should still be eaten in moderation (after all it's still high in sodium and saturated fats), are much healthier choice over your regular bacon.
Turkey, which is particularly popular around Holidays, is actually a healthy alternative to red meats. They're rich in protein, low in fat, and contain other vitamins and minerals including vitamin B12, selenium, magnesium, iron, choline, niacin, phosphorus, potassium, and zinc.
Compared to chicken breast, turkey breast has a more distinct flavor and firmer texture. Having said that, both still taste relatively bland which makes it a great vehicle for creating flavorful dishes with the help of different spices for turkey breast.
Unlike when cooking or roasting a whole turkey, where you need to season the bird and give it plenty of time to marinate and soak up all the flavors, cooking turkey breast can be a lot simpler. You can simply add the spices for turkey breast for minutes or just before cooking, or even while cooking – depending on what you're making.
The differences in taste and texture between turkey breast and chicken breast are hardly noticeable to most people. That said, you can use them interchangeably when re-creating the recipes that come along with our list of spices for turkey breast here. If you don't have the time to go out grocery shopping or if your local grocer doesn't particularly carry great turkey choices, try ordering fresh turkey online instead.
Spices for Turkey Breast (With Pictures!)
Sage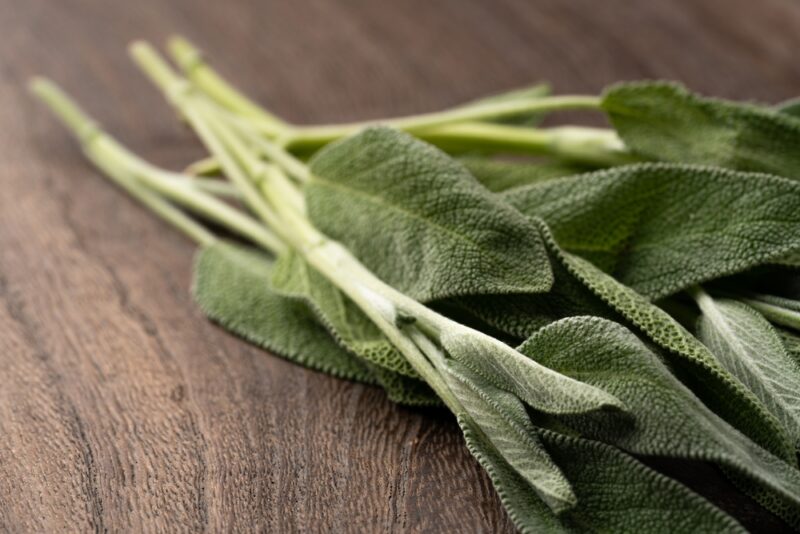 Sage is a shrub with woody stems, grayish leaves, and bluish or purplish flowers. This herb is native to the Mediterranean region. It has an earthy and somewhat peppery taste. You can also sense a hint of mint, lemon, and piney taste.
Sage is particularly popular not just for its culinary uses but for medicinal purposes as well. It's used in treating minor common illnesses and may even aid in relieving other serious life-threatening diseases like depression, dementia, obesity, and cancer to mention a few.
This Roasted Turkey Breast with Garlic and Herbs is simply seasoned with herbed butter and then baked to perfection. It has got sage, rosemary, thyme, and parsley – a great herb combination for any poultry meat.
Dijon mustard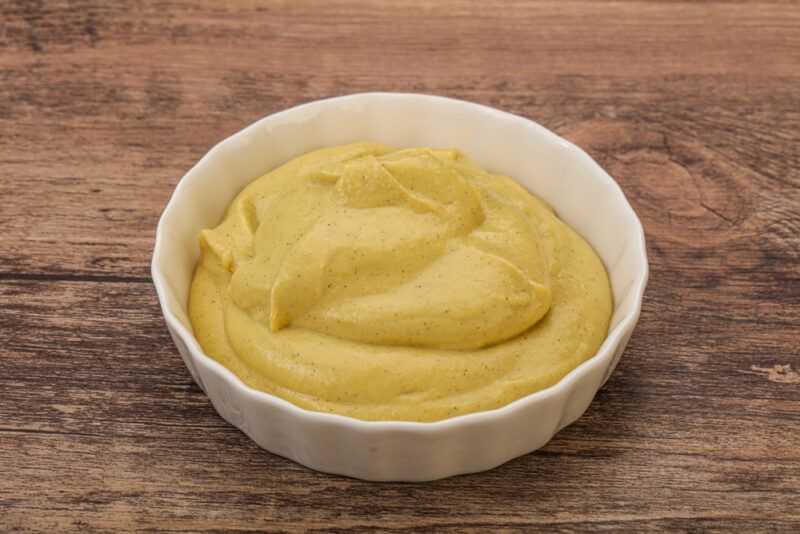 Dijon mustard is prepared mustard that originated from a town called Dijon in Burgundy, France. It's basically brown mustard seeds and white wine. It has a strong, sharp, and tangy flavor. Dijon mustard has a noticeable paler yellow color compared to regular yellow mustard. It's also spicier than the latter.
Although its flavor really pairs well with poultry, pork, or beef, you still have to be conscious of your consumption because it's quite high in sodium content. But of course, you can always opt for the low or no-sodium versions out there.
It turns out that a mustardy pan sauce is all these pan-seared turkey breast needs. The dish is pretty simple yet flavorful. Perfect when you want to get dinner done quickly with the least hassle. You can simply pop some vegetables in the oven to roast while you're making this one, to serve as a side dish.
Sichuan peppercorns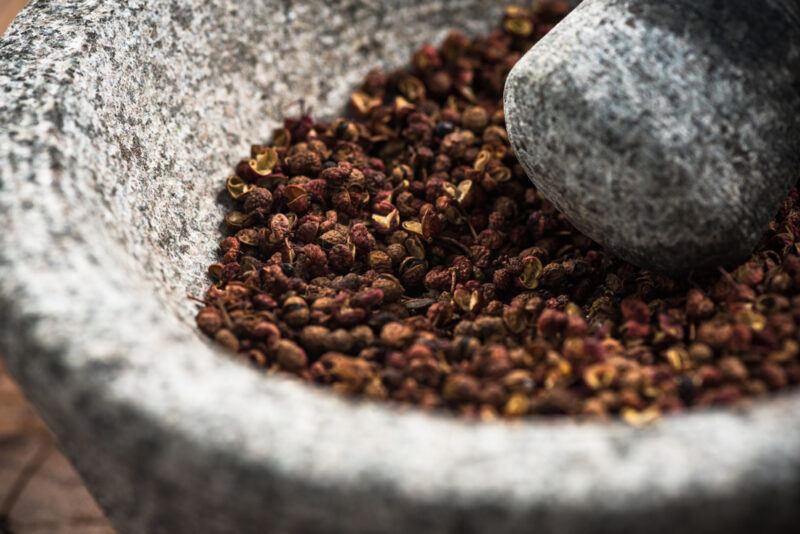 Sichuan peppercorns, or simply Sichuan peppers, are actually berries from prickly ash shrub species that are native to China and Taiwan. In spite of the name, they're not exactly 'peppers.' This spice has a somewhat bitter and citrusy taste that comes with a tingly and numbing effect in the mouth.
Sichuan peppercorns are particularly rich in zinc which is essential in boosting immunity. It may also help in reducing pain and inflammation, boosting appetite, increasing blood circulation, and strengthening bones.
This Soy-Glazed Braised Turkey Breast uses five-spice that is homemade – so a blend of Sichuan peppercorns, cinnamon, cumin seeds, curry powder, and star anise. You can also use five-spice seasoning if you have the preblended ones. The turkey breast is simply seared and then braised in the oven. This dish is perfect to serve with mashed potatoes and some gravy of course!
Garam masala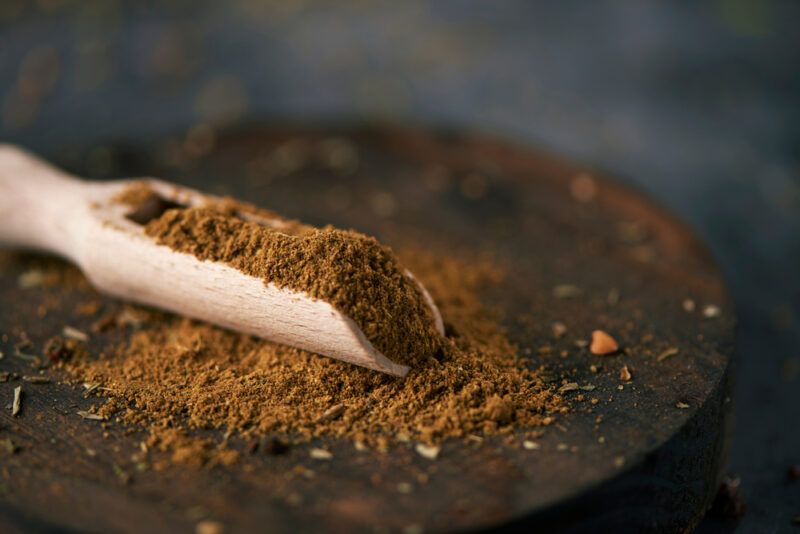 Garam masala is a spice blend that originated in India and is commonly used in Northern Indian cuisine. A typical blend may include coriander seeds, cinnamon, peppercorns, cumin, and cardamom. Compared to curry powder, garam masala has a stronger and sharper flavor profile.
Because garam masala is a mix of different spices, its nutrition content varies depending on the spices used in the blend. Generally, though, garam masala is rich in phytonutrients which aid in improving the metabolism, and functions of different body organs.
If you have an instant pot at home then put them into good use (or you can also just use the oven) and try this delicious Tandoori Turkey Breast. It's beautifully seasoned with Indian spices – a simple blend of garam masala, turmeric powder, cumin, coriander, and red chili powder, which gives the turkey not just amazing flavor but color as well. And yes, please do try the cilantro-lime crema!
Fennel seeds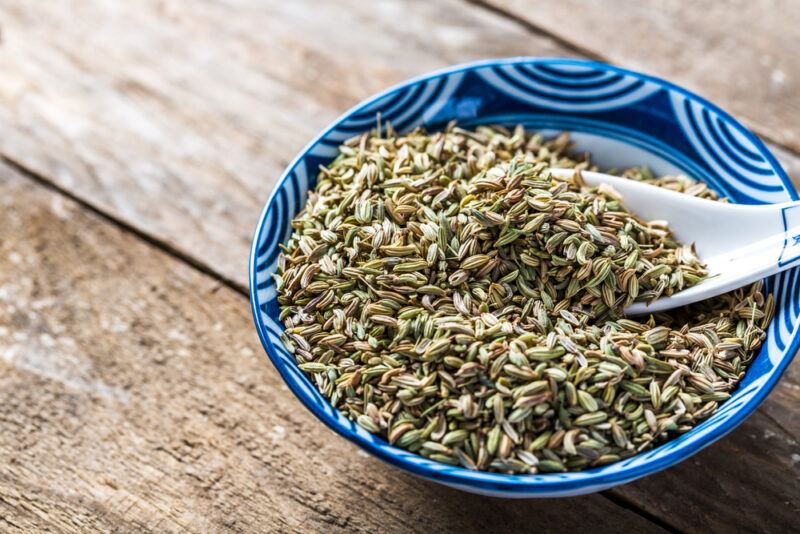 Fennel seeds are the seeds of the fennel plant which is used as a spice. The plant's bulb, stalks, and fronds are also edible and are used in flavoring dishes as well. Fennel seeds (which look quite similar to cumin seeds) have a very sweet aroma with a hint of aniseed and licorice-like taste.
Fennel seeds are rich in antioxidants and potent plant compounds. It also contains dietary fiber which can benefit digestion, ease constipation, and may even aid in weight loss. It also contains antispasmodic and gas-relieving effects which may aid in relieving IBS or irritable bowel syndrome.
If you're in the mood to do some serious cooking, try this Porchetta-Style Roast Turkey Breast. You'll be using deboned turkey breast for starters and you're going to do some butterflying as well. Worry not though, it may sound complicated but really, it's quite simple. Just be patient with it and you'll be just fine.
Cumin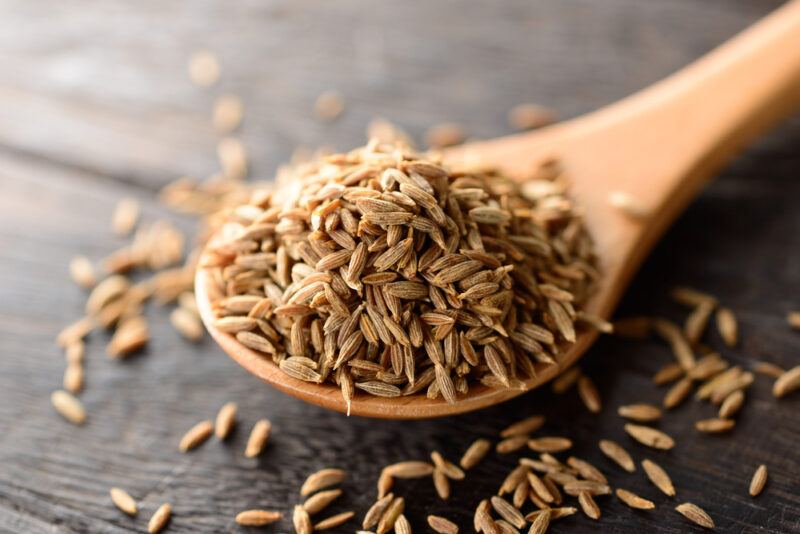 Cumin seeds are the seeds of the cumin plant, a flowering plant that originated somewhere in Central and Southwestern Asia or in the Eastern Mediterranean. One thing's for sure, this slightly sweet, nutty, and warm spice has been in use for thousands of years.
Cumin contains plant compounds that act as antioxidants which aid in protecting the cells from free radicals. It's also a great source of magnesium, iron, calcium, and phosphorus. Cumin also has anti-inflammatory, antibacterial, and antiparasitic effects.
If you want healthier burgers, use ground turkey. If you want it even healthier, use ground turkey breast just like in this Southwest Turkey Burgers recipe. The patties are seasoned with cumin, a handful of herbs, hot sauce, and of course salt and pepper. And wait, there's more, turkey bacon is also used in assembling the burgers!
Garlic powder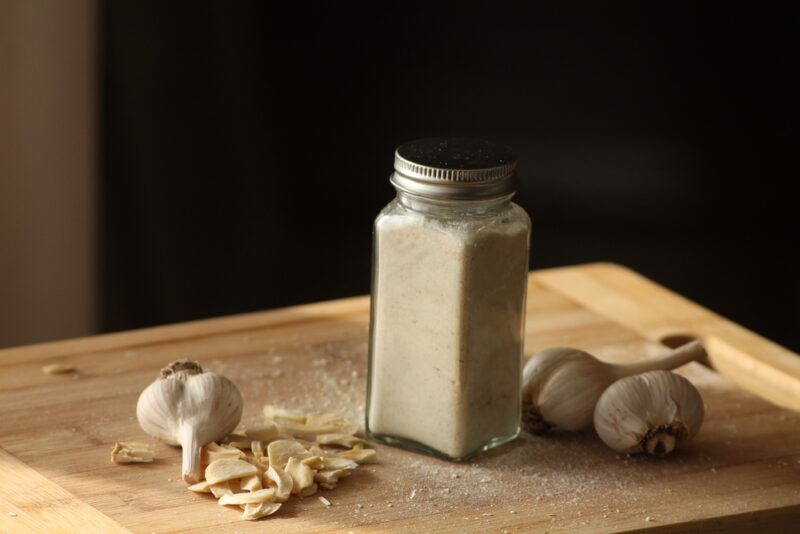 Garlic powder is the grounded form of dehydrated garlic which is native to Central Asia and Northeastern Iran. When fresh, garlic has a pungent taste and odor which noticeably mellows down when it's dried and grounded into a powder. The flavor is still garlicky with a slightly sweet taste but without a sharp and assertive flavor.
Garlic powder contains vitamins C and B6, along with iron, calcium, magnesium, sodium, and protein. It's good for regulating blood pressure, lowering cholesterol levels, and improving the immune system. It may even have anti-cancer properties.
Put your slow cooker to good use and try this Juicy Slow Cooker Turkey Breast recipe. No brining or marination beforehand is needed. The recipe calls for turkey breast with skin on so you can brown them later ( but of course, if you really must, you can use the skinless ones).
Mirin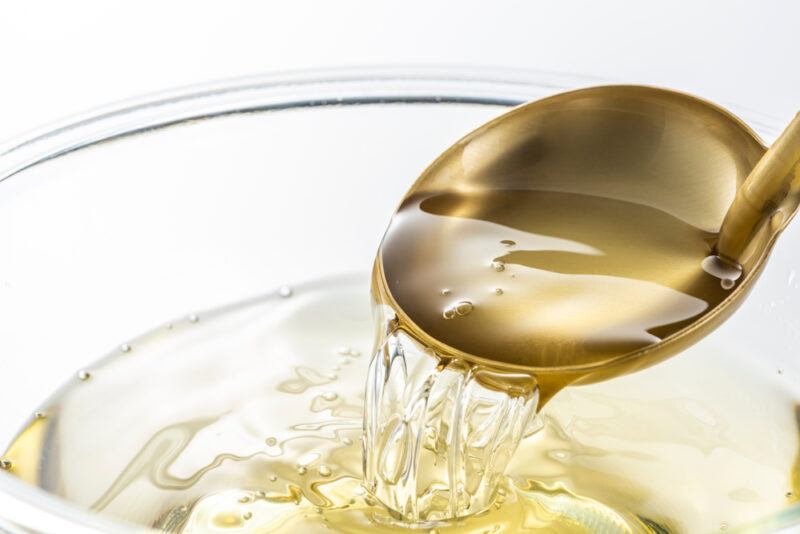 Mirin is a Japanese cooking wine made from fermented rice. Its taste is quite similar to sweet marsala wine or dry sherry and a little like sake (a Japanese alcoholic beverage also made from fermented rice but is more for drinking than cooking).
Although mirin is great for marinades and sauces, you should also watch out for its sugar content. Its high sugar content is one of the reasons why it's good for tenderizing meat and thickening sauces.
Here is Kung Pao Turkey Stir Fry to ease your Asian flavors craving. The dish is quite simple but the Asian flavors are undeniable with the use of mirin, soy sauce, and ginger. You'd be surprised at how easily this dish comes together. In fact, you better get the rice cooking before you even start on this one. By the time your turkey cooks, your rice should be ready as well.
Paprika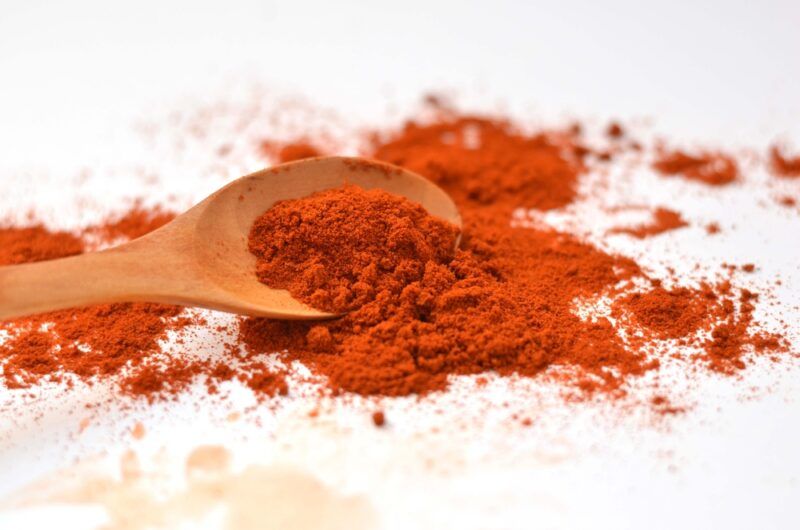 Paprika powder is the grounded form of dried red peppers – usually the milder varieties with thinner flesh. It has an earthy flavor with a sweet and peppery taste. Its smoked variety has an additional outdoorsy taste while the hot variety noticeably packs a decent heat.
Because paprika is made from pepper, it's particularly known for its capsaicin content which has antioxidant properties. It helps in reducing the risk of certain diseases like heart disease and cancer, aids in boosting immunity, improves cholesterol levels, reduces inflammation, and alleviates gas.
If you're not up for frying a whole turkey then why not simply fry the breast, right? Here's a fried turkey breast recipe that comes with a beautiful cranberry-satsuma sauce. The brine solution is seasoned with paprika and many other spices ensuring that this mild-flavor meat will turn out flavorful-packed as it is fried to perfection.
Curry powder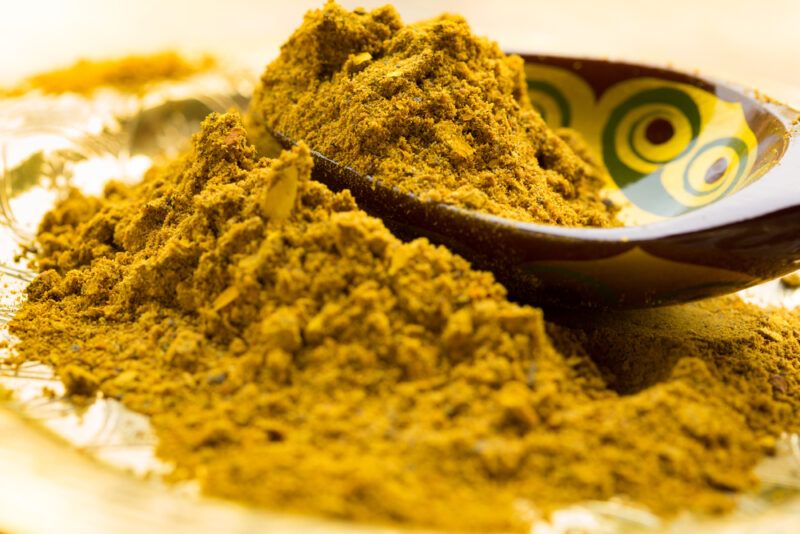 Curry powder is another spice blend that is very common not just in Indian cuisine but in other Asian cooking as well. Different blends may vary in spices content but generally, it contains turmeric, ginger, cumin, and black pepper. It normally has that warm, sweet, somewhat bitter, and citrusy taste.
Curry powder's nutritional content varies depending on the spices (and amounts) used in the blend. But no matter where the blend came from, it's surely packed with antioxidants that help to reduce inflammation, aid digestion, fight bacteria, and also combat cancer.
Leftover skinless turkey breast is used for this turkey curry dish, but of course, you can always use fresh ones if you don't have any leftovers. Simply cut the turkey breast into chunks, season with salt and pepper, and then simply pan-fry them. You can also go ahead and follow the step-by-step instructions – just allow more time of course for the raw turkey breast to cook after adding them in.
Allspice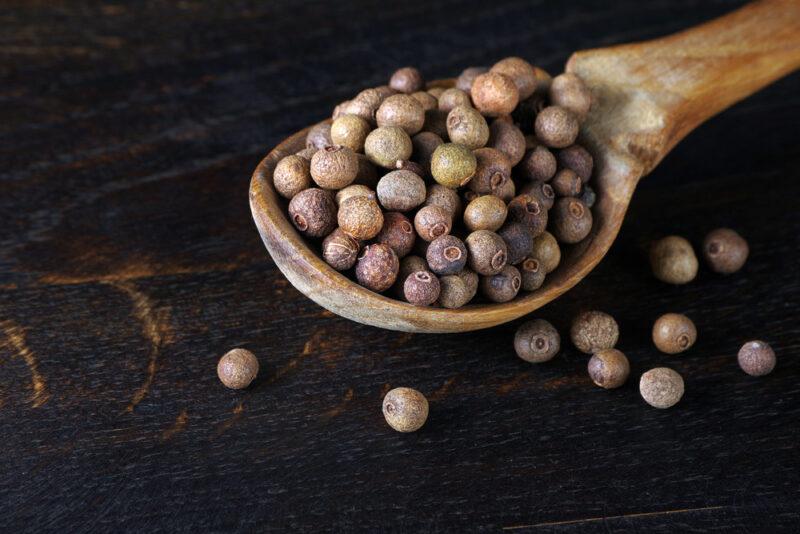 Allspice, also called Jamaica pepper, pimento, or myrtle pepper, came from a tree that is native to the West Indies and Central America. The allspice that we use as a spice is the dried berry that tastes like a combination of nutmeg, cinnamon, clove, and black pepper – hence the name allspice.
Allspice is rich in many plant compounds that give it its antiviral, anti-inflammatory, and antioxidant effects. It's also a great source of manganese, iron, calcium, copper, and vitamin B5.
This roasted turkey breast has a Mediterranean flair for sure! It's beautifully seasoned with Mediterranean spices, herbs, and roasted grapes. Yes, roasted grapes. If you haven't tried it yet then perhaps now is the time. This roasted turkey will go perfectly with salads or other roasted veggies.
Chili powder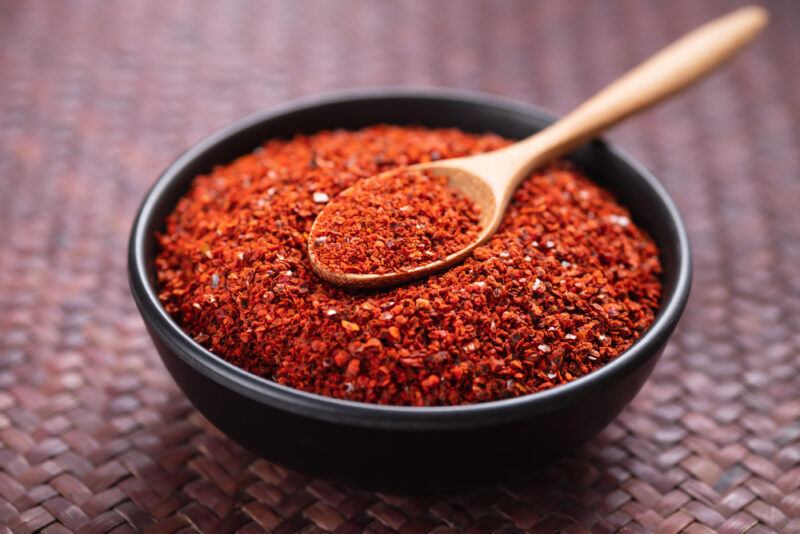 Chili powder is a spice blend that is mainly powdered dried chiles and other spices like paprika, cumin, oregano, garlic powder, and onion powder. This spice mix can be mild to moderately spicy depending on the amount of cayenne pepper in the mix. It also has that Tex-Mex flavor.
Chili powder is a great source of capsaicin which helps in boosting metabolism. It's also packed with antioxidants, particularly carotenoids which help in protecting against diseases and enhancing the immune system.
Here's a turkey breast chili recipe that surely won't disappoint. It got the same goodness from beans and chili spices, with, of course, the healthier meat option. If you're not too keen about using dark beer, opt for some type of broth instead. And yes, feel free to adjust the chili if you really want your chili hot.
Related Content