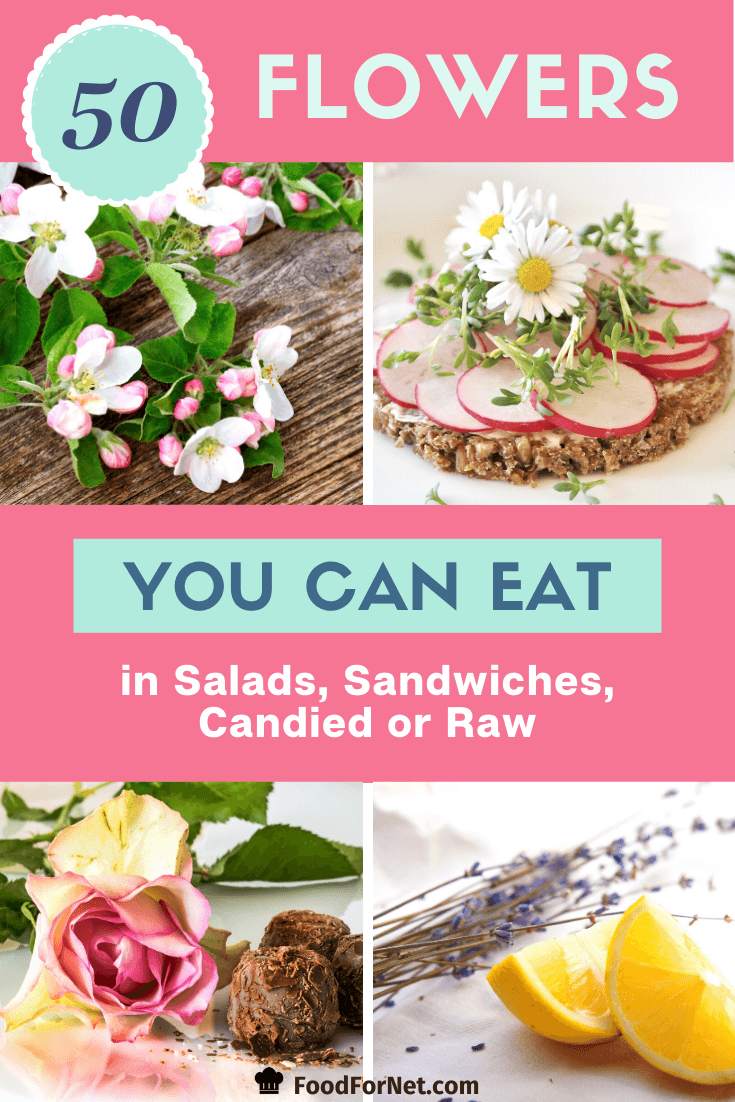 We use plants in so many different ways. For our gardens, for our food and for our medications. Most of the time though, we use the flowers as decoration only – like a bunch of roses for Valentine's Day. They're good for so much more than that though, especially in terms of food. There are actually quite a few flowers you can eat safely.
To be honest, my experience with using flowers in cooking is pretty limited. I'm pretty good at basic cooking, but my experiments in the kitchen have been fairly limited. On the rare times that I have used flowers, they've just been as plain garnishes to salads or something similar.
As I've been learning, flowers are a whole lot more versatile than that. They can be a way of making food look nicer, but they can also be a way of adding in flavor to a dish or simply being a little bit unique. If nothing else – they are something new to try, and that's always a good thing.
Just be careful with flowers though. There are many edible ones, but not all flowers are safe to eat, so do your research first.
Flowers You Can Eat
Apple Blossom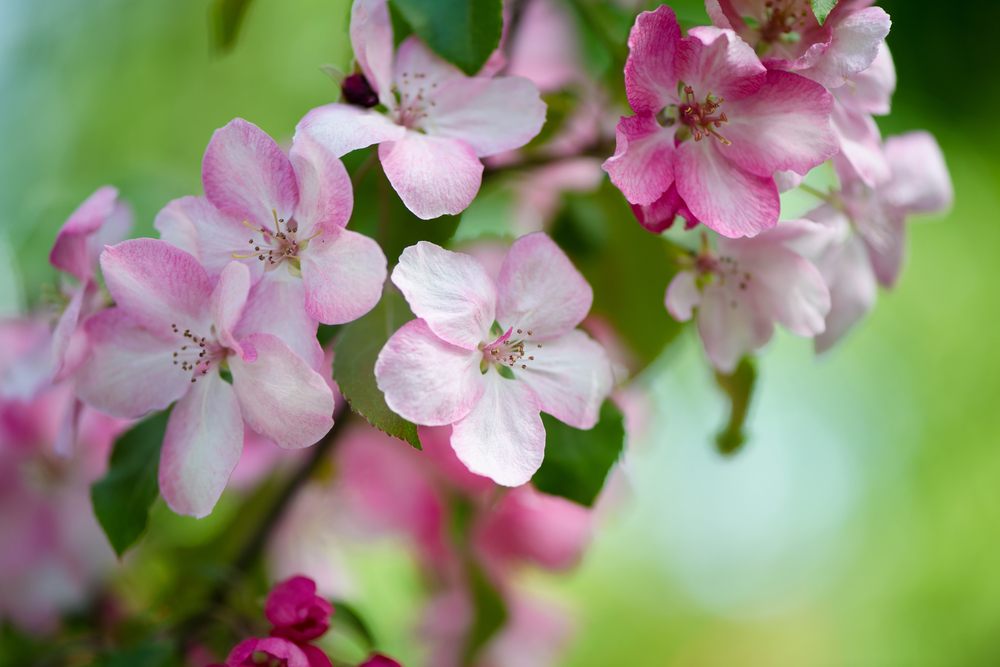 Apple blossoms are a pretty and relatively simple floral choice. The flower has a relatively delicate taste and is often used along with fruit dishes. They can also be candied with ease before being used.
It's important to be cautious with apple blossoms, as apple trees are often sprayed with chemicals. Additionally, you shouldn't overindulge on the flowers. While they are safe in small quantities, like apple seeds they contain cyanide precursors that may present some danger to health if you eat a lot of them.
Bee Balm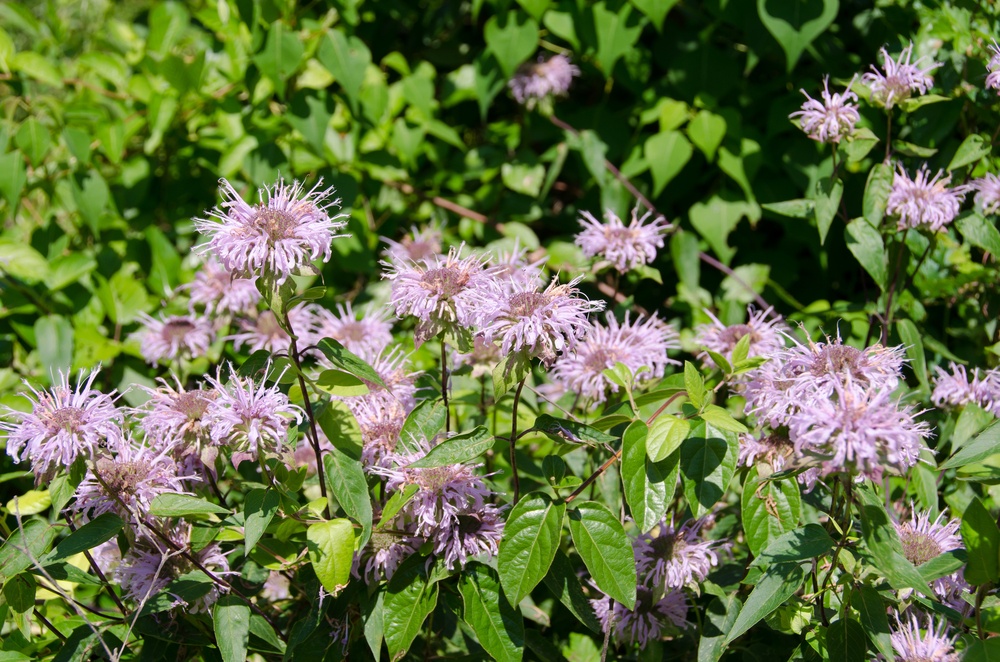 As flowers go, bee balm isn't the most visually appealing. But, what it lacks in aesthetics, it more than makes up for in flavor.
The flowers have a pretty strong taste that is a combination of mint and oregano, with some citrus notes. If you find the red flowers, their flavor is more prominently minty. The flower is especially common in areas where you also find oregano, which makes them pretty easy to find.
Marigolds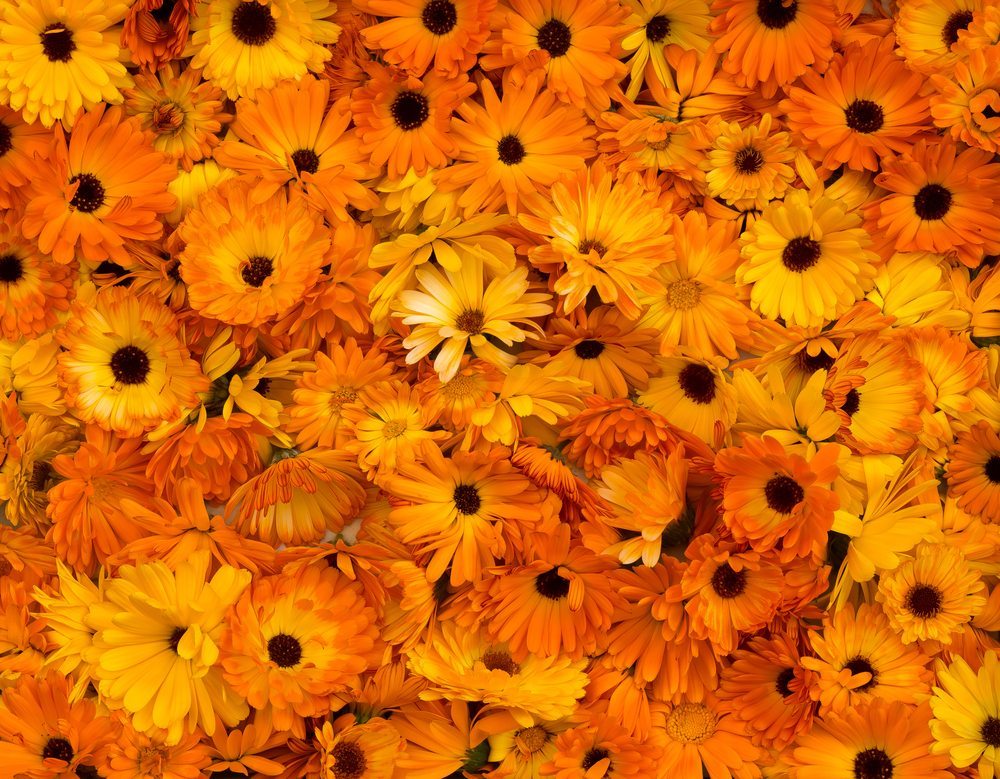 Marigolds are great for eating and for decoration. Personally, I love their bold yellow color, which stands out very well in salads.
They also have a tangy and peppery taste, which also works well with very many dishes. The flavor of the flower makes it a fantastic alternative to the spice saffron, as saffron tends to be far too expensive for many cooks.
Chicory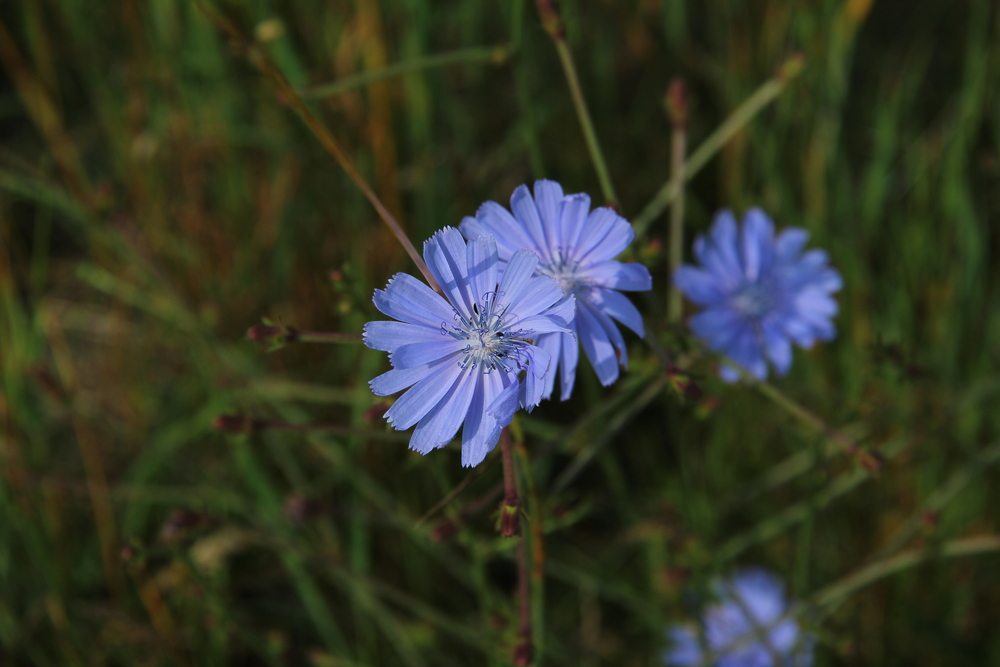 Chicory is a particularly common plant that grows alongside many other grasses and weeds, and will continue to grow in the same place year after year unless the rough taproot is pulled out.
Both the petals and the buds of the plant can be eaten, and these have an earthy flavor that is also slightly bitter. The blue coloring makes the flower an interesting choice, as relatively few foods are blue. In many cases, people choose to use the petals or buds raw, but it is also common to find the buds picked.
Chamomile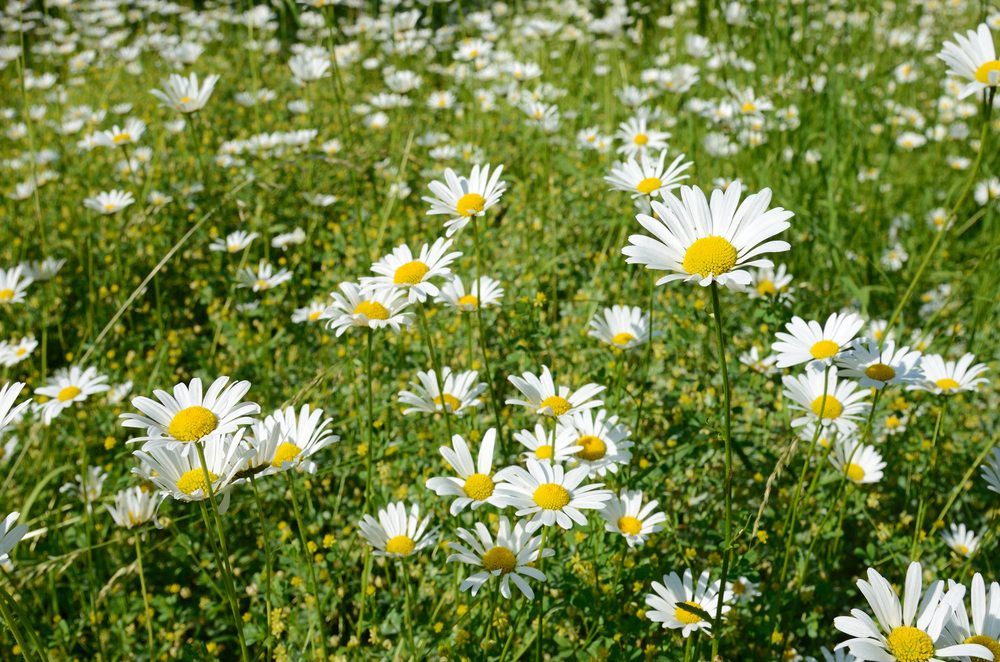 The term chamomile actually applies to a few different species of plants, all of which are similar to a daisy. Specifically, the common name refers to plants used to make chamomile preparations, like chamomile tea.
The flowers have a flavor-like apple and their small size makes them quite versatile. However, you should avoid them if you are allergic to ragweed, as there is some cross-reactivity between ragweed and chamomile.
Forsythia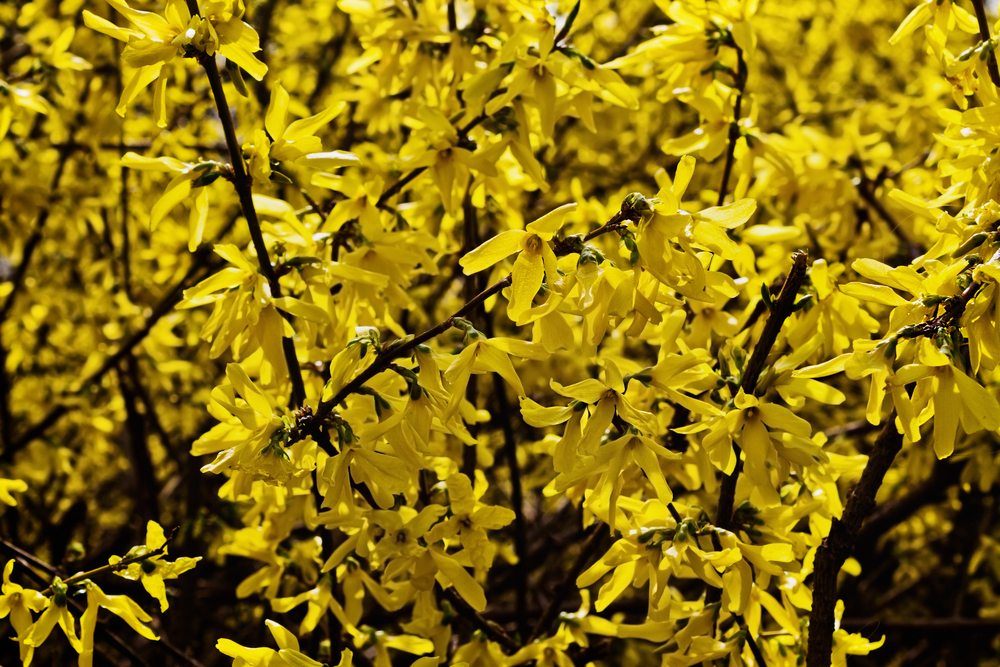 Forsythia is one of the more unusual edible flowers, and you won't find it on most lists of edible flowers. Yet, despite this, the flowers can be used raw in salads.
The plant is also interesting because the plant also has a use in Chinese medicine as a way to reduce fever and fight inflammation. As well as being used raw, the flowers can be used to create a forsythia syrup that is quite appealing. The flowers have a bright and vibrant floral taste, regardless of whether they are used raw or as part of syrup.
Spiderwort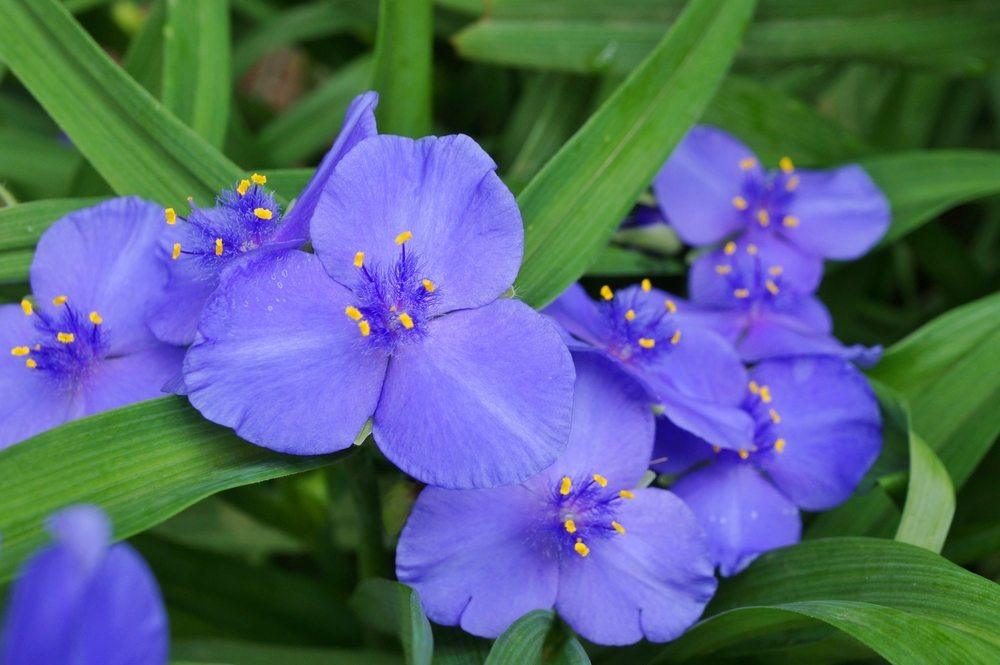 Spiderwort is an especially versatile plant. The leaves are often used as herbs, especially in foods like omelets and stews, while the stalks can also be cooked like asparagus.
Like the other item in this list, the flowers from spiderwort can also be used raw or candied, frequently as a garnish. Their bright color works well against the green of salads or for other dishes that have little color. The flowers are largely decorative, as they don't have much taste beyond a little sweetness.
False Roselle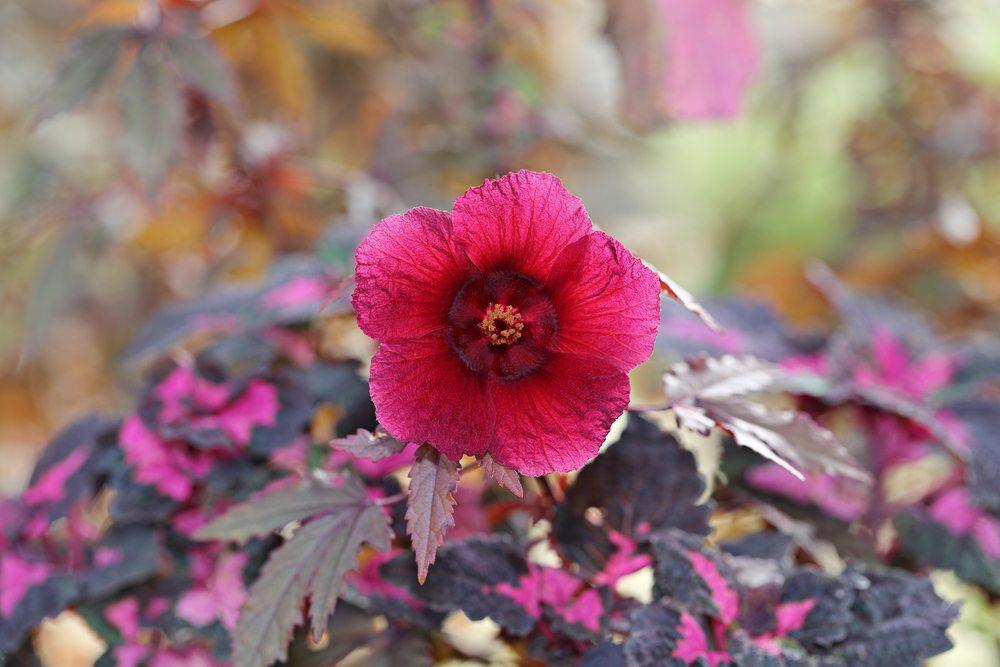 For whatever reason, the prettiest flowers also seem to be the ones that are the least appealing in terms of taste. I really love the way that the false roselle flowers look, especially as they can be pretty small and they stand out.
The leaves of the false roselle are also edible, and they tend to hold onto their shape and color while cooking, which makes them a doubly appealing addition to the kitchen.
Smartweed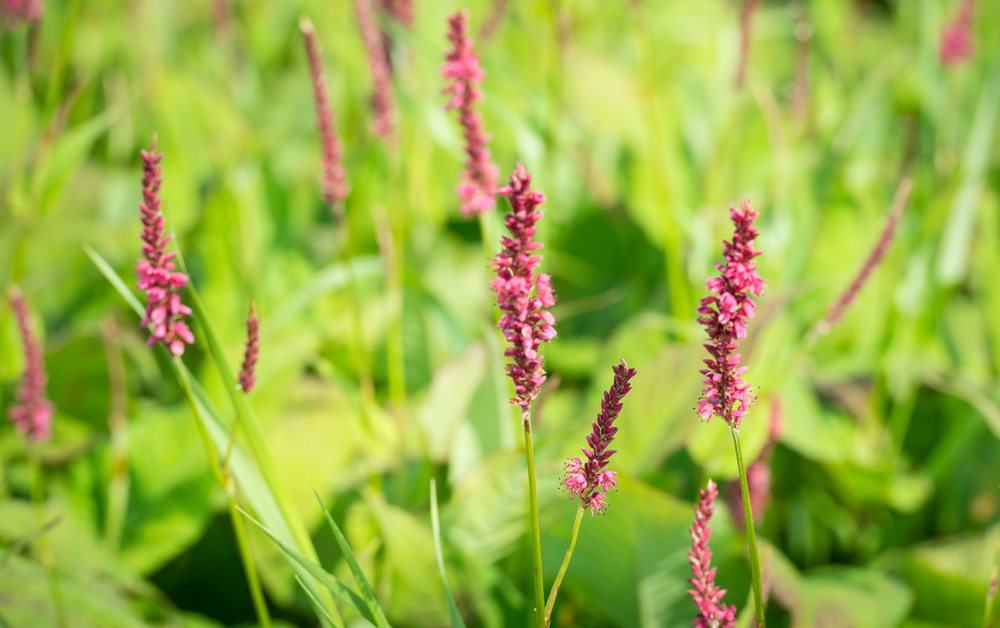 Many edible flowers are relatively tasteless or have a delicate taste, but that's not the case when it comes to smartweed. Instead, both the flowers and the leaves of smartweed have a similar burn to red peppers, and of the two, the flowers are the hotter ones.
The flowers also have an aftertaste, which includes a perfume aspect as well as a bitterness. The exact level of heat varies from one species to the next, so some experimenting might be in order to figure out which species works best for your needs.
Pineapple Weed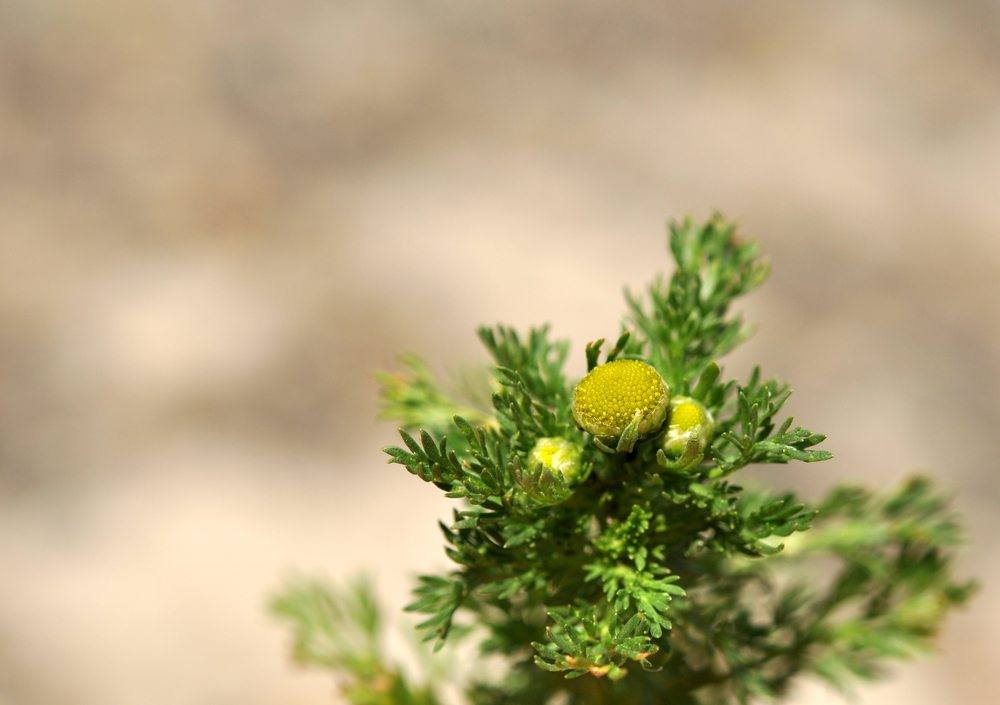 Pineapple weed is an annual plant that is visually very similar to chamomile and is sometimes confused with chamomile. One way of distinguishing pineapple weed is from the smell of the crushed leaves, as the leaves of pineapple weed emit a pineapple-like odor (which given the name, isn't particularly surprising).
The plants are also incredibly common, and seems to thrive in just about any environment. The flowers are often used as finger food by hikers and are also useful ingredients in salads and other foods.
Dandelion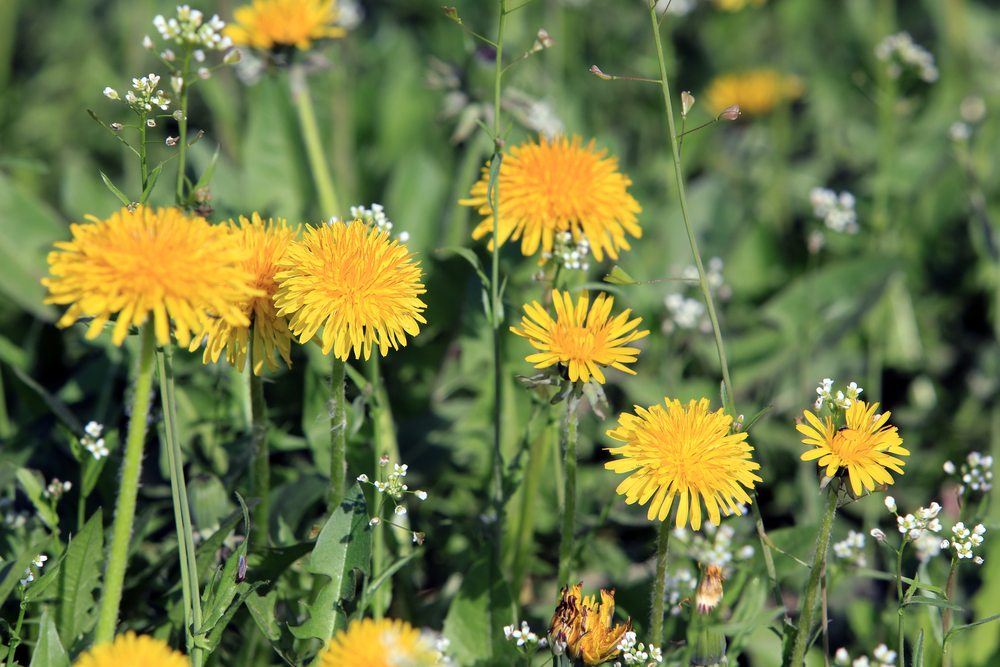 The dandelion is a very common (and frequently frustrating) weed in lawns and in many other environments. They are especially appealing as an edible flower, because they have been associated with a number of health benefits.
Young dandelions are the best option, as these have the least bitterness and tend to be sweeter. The flowers can be used in a range of foods, including salads and sandwiches.
Daylily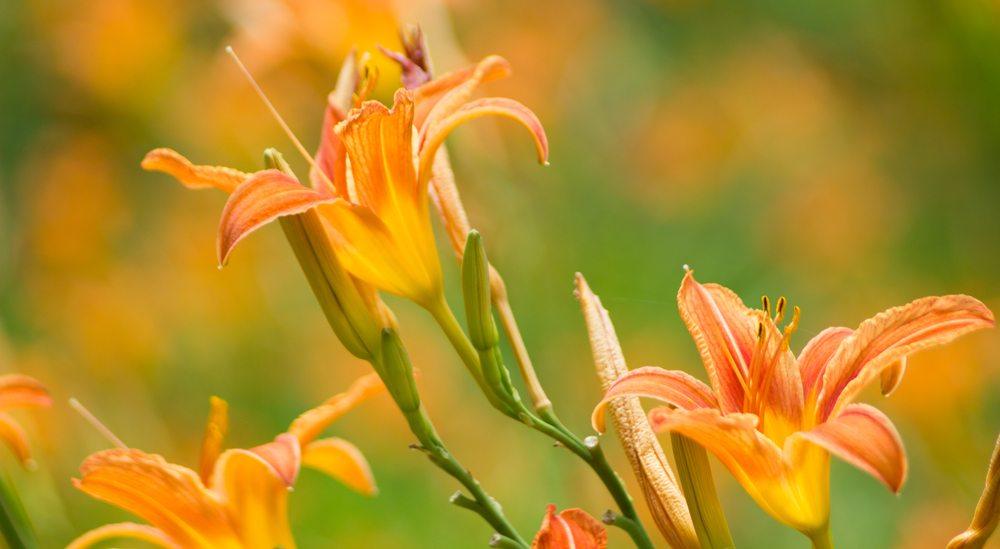 Daylilies look a bit different than most other types of edible flowers on this list and their uses are more varied too. Both the buds and the petals of the flowers are edible, and in both cases they have a similar taste to asparagus. Like other edible flowers, these can be used as a garnish.
However, another approach is stuffing the flowers. They can also be used as ingredients in some meals, like stir-fries or fritters. Because of the relatively fragile nature of the flowers, it is normally best to add them towards the end of cooking.
Elderberry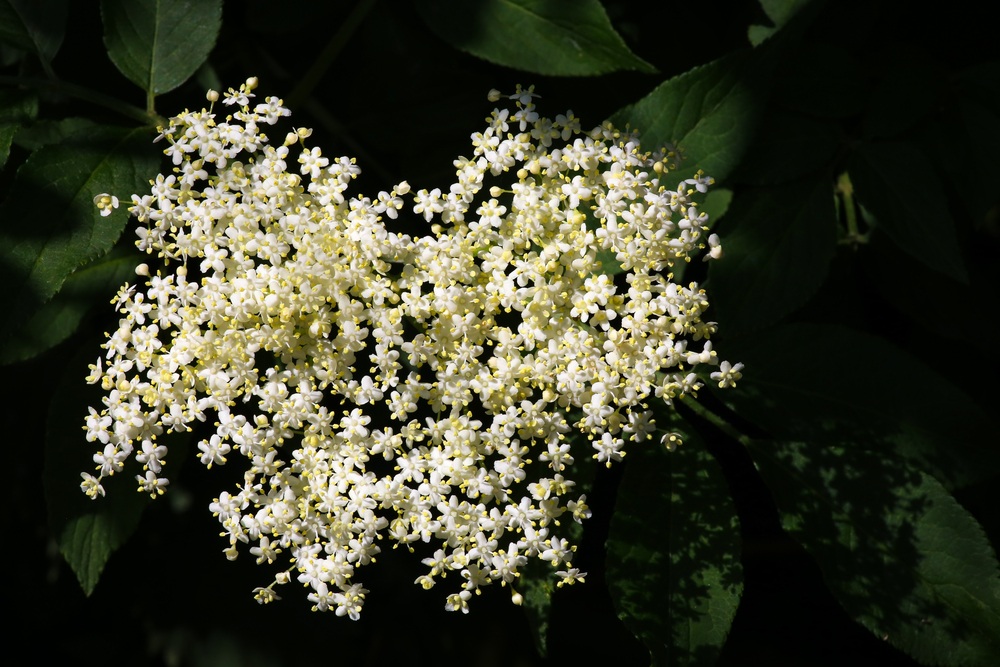 Most of the time, the elderberry plants are used for their blue-black berries, which are used in a number of different products, including cordial, liqueur and marmalade.
Nevertheless, elderberry flowers are also edible and they can be even more versatile than the berries. The flowers are very small and aromatic, and they are frequently used in tea or to sweeten some recipes. Their exact flavor depends on the species of elderberry, as these have different colored flowers that vary in aroma.
Lavender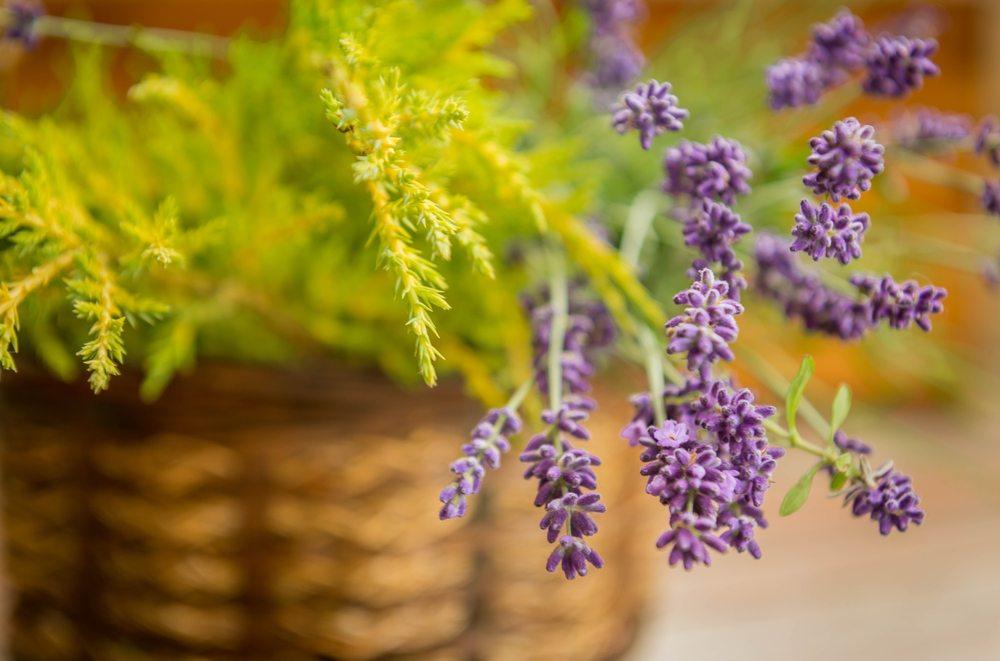 Lavender is well-known for its distinctive taste and scent, and it is frequently used in products. However, most people don't know that the flower is actually edible as well.
With their strong perfumed flavor, lavender flowers can be a valuable addition to both sweet and savory foods. Nevertheless, the strength of flavor also means that you need to be careful what dishes lavender is used in and how much of it is used, as the flavor from the flowers may overpower more subtle flavors in a dish.
Lilac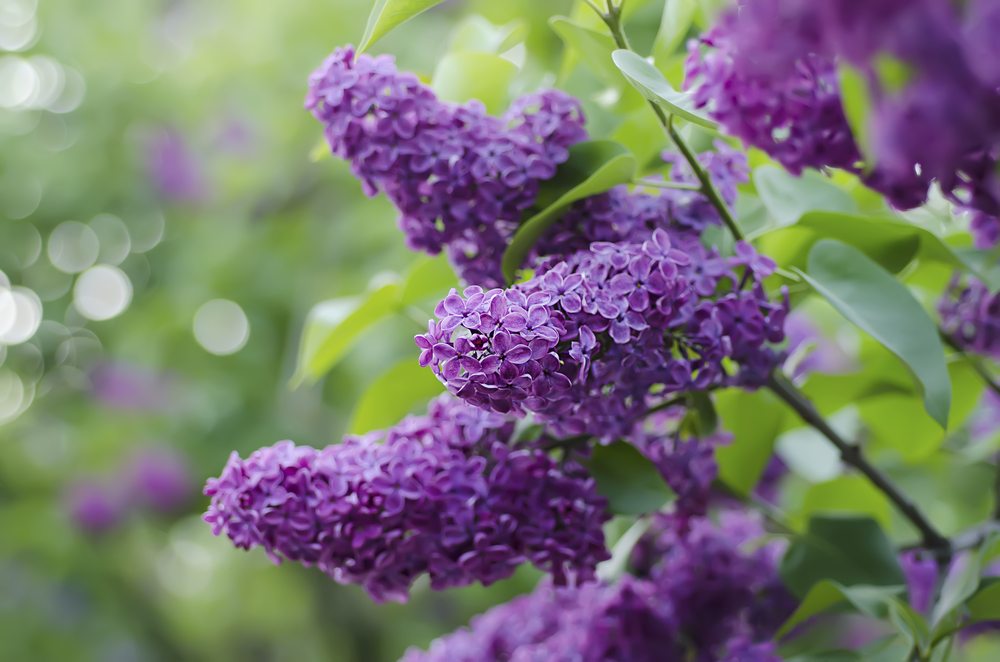 Lilacs have a strong aroma and this also translates into a relatively strong citrus flavor in the flowers. Like many other plants, the specific flavor varies from one species to the next, but some degree of citrus flavor is relatively consistent along with a slight bitterness. The flowers work especially well in salads and they can also be crystalized like many other types of flowers.
Mint

Mint leaves are often used as an herb to add a mint-like flavor to foods, but the flowers from the plant are often overlooked. Just like the leaves, mint flowers also have a minty flavor, although the specific overtone varies from one species to the next.
This flavor also tends to be milder than the flavor of mint leaves. Both the leaves and the flowers of the species are common in Middle Eastern cooking. Another interesting option is to use the flowers in lemonade, which imparts a mild mint taste.
Rose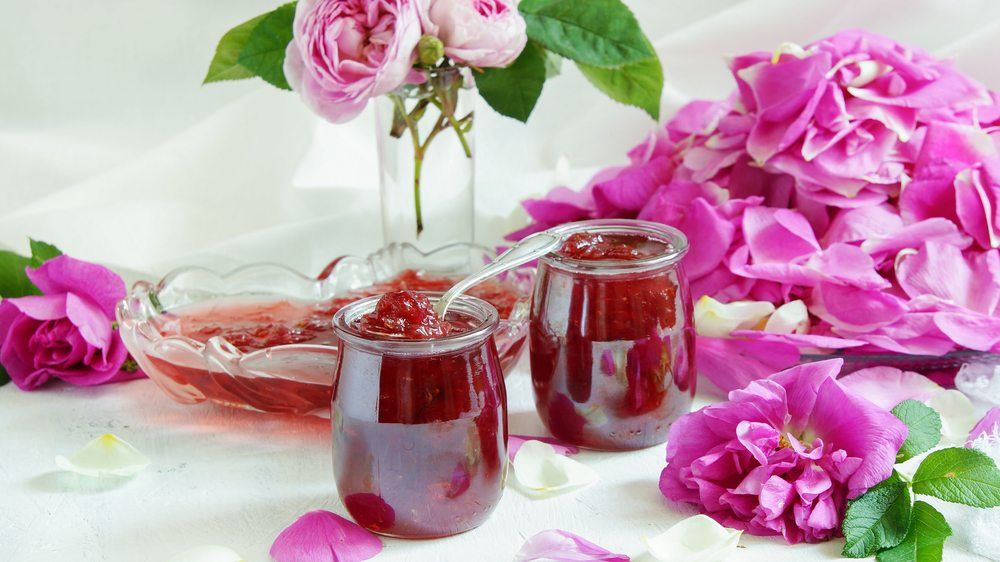 While the white base of rose flowers can be bitter, the petals themselves work very well in cooking and are commonly used. They have a strong perfumed flavor, and they are often used in drinks, scattered on desserts and as an ingredient in jams or jellies.
The petals from any variety of rose can be eaten, although they do not always have the same taste. In general, the darker varieties of roses tend to have a considerably stronger flavor than the lighter ones.
Scented Geranium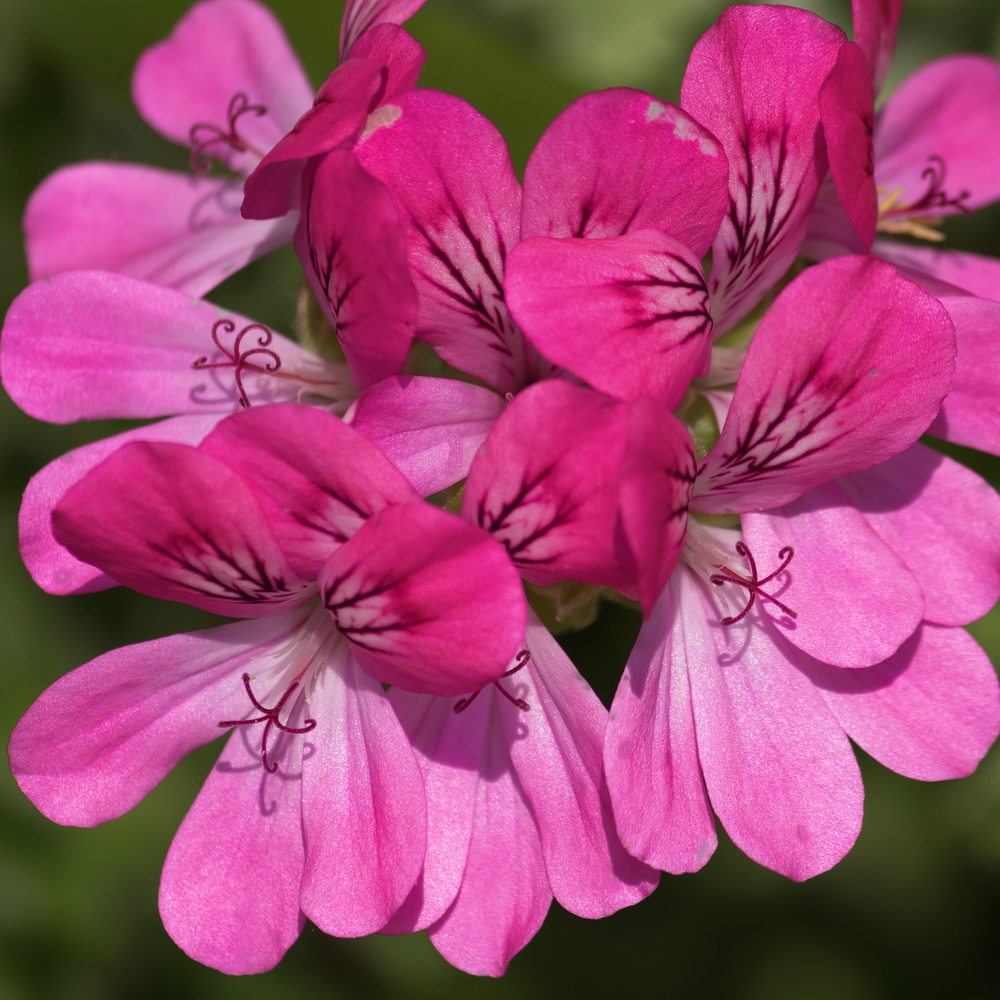 With scented geraniums, the flavor of the flower is strongly related to the specific variety and its scent.
For example, there are lemon, rose, citrus, ginger, spice and many other different types of geranium scents. Like roses, the petals of geraniums can be sprinkled over many different types of desserts. Another use is including them in ice cubes, which can make for refreshing drinks that are a little bit more unusual.
Squash Blossoms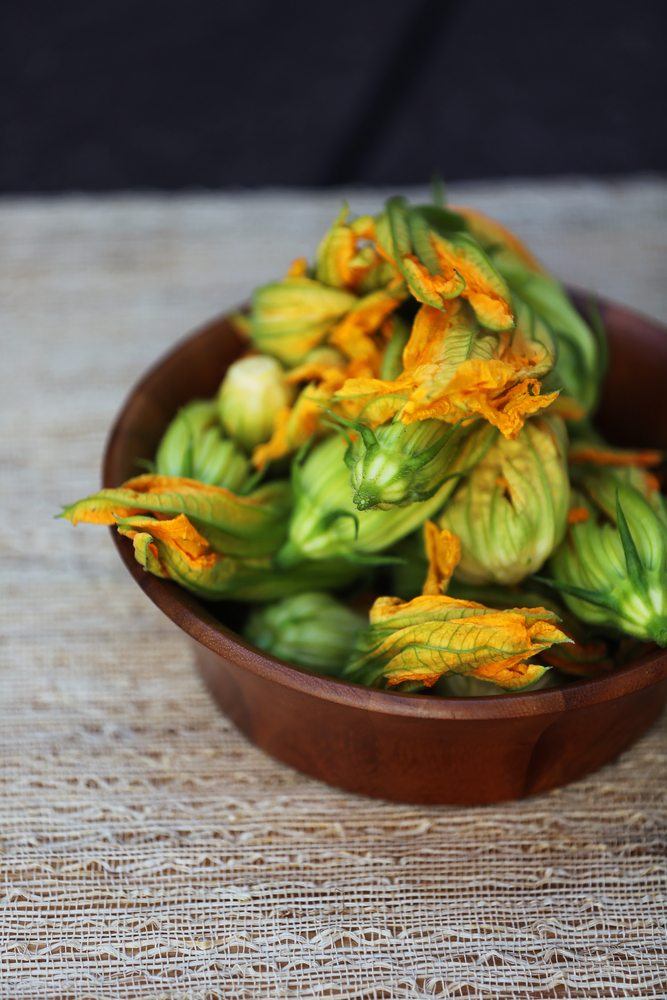 Squash blossoms are one of the more commonly used types of edible flower and not surprisingly, they have a taste reminiscent of raw squash. They can be used in a similar way to daylilies.
This includes using them in stir fries and using them as a garnish on other dishes. The flowers are also very common in Mexican cooking. They are frequently fried, although baking the blossoms is also an option, as is using them in pasta-based dishes.
Sweet Woodruff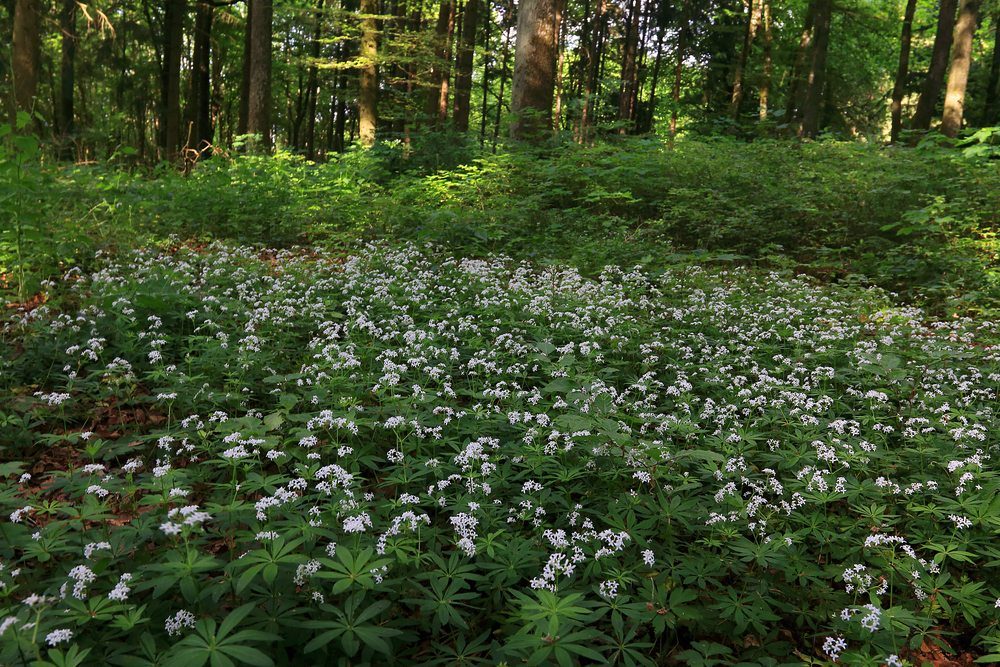 Sweet woodruff is a species that grows in mats and often acts as a ground cover. It bears small white flowers with four petals. These have a grassy flavor that also bears notes of nuts and vanilla.
As with other species on this list, they can be easily used as garnishes on salads and as an ingredient in dishes. However, while the flowers are edible, they should not be consumed in large amounts because they can have a blood thinning impact.
Carnation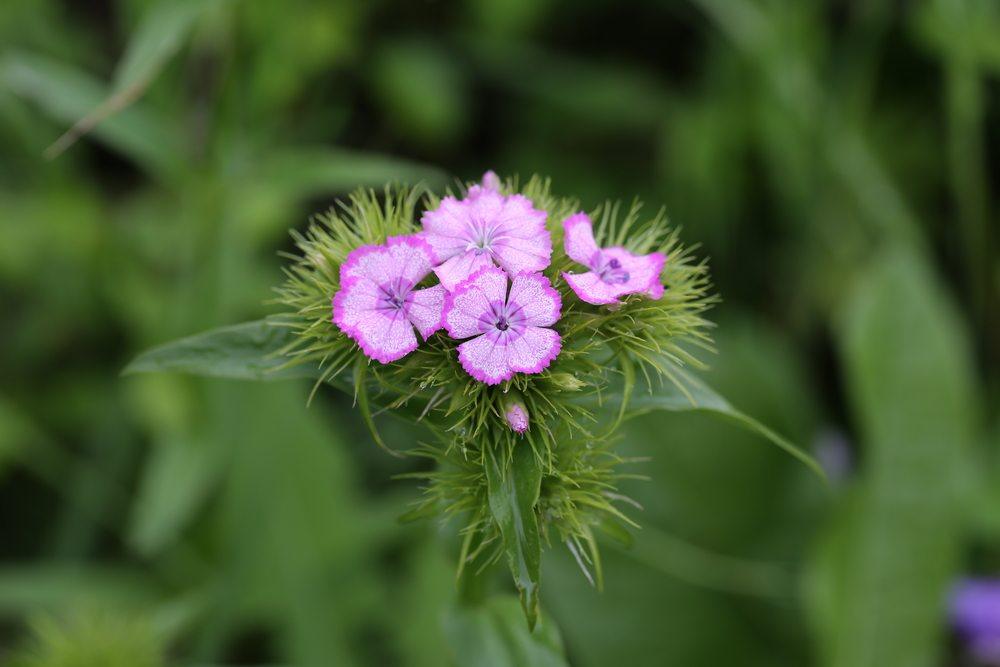 Carnations are especially common as the decoration for cakes, in candy and as an ingredient in fruit salads. As with roses, it is the petals of the flowers that should be used and the white base should be avoided.
In general, the petals have a similar taste to cloves, although there can be some variation from one species to the next. The different colors of the species of carnations also makes the petals very versatile for decorative reasons.
Hibiscus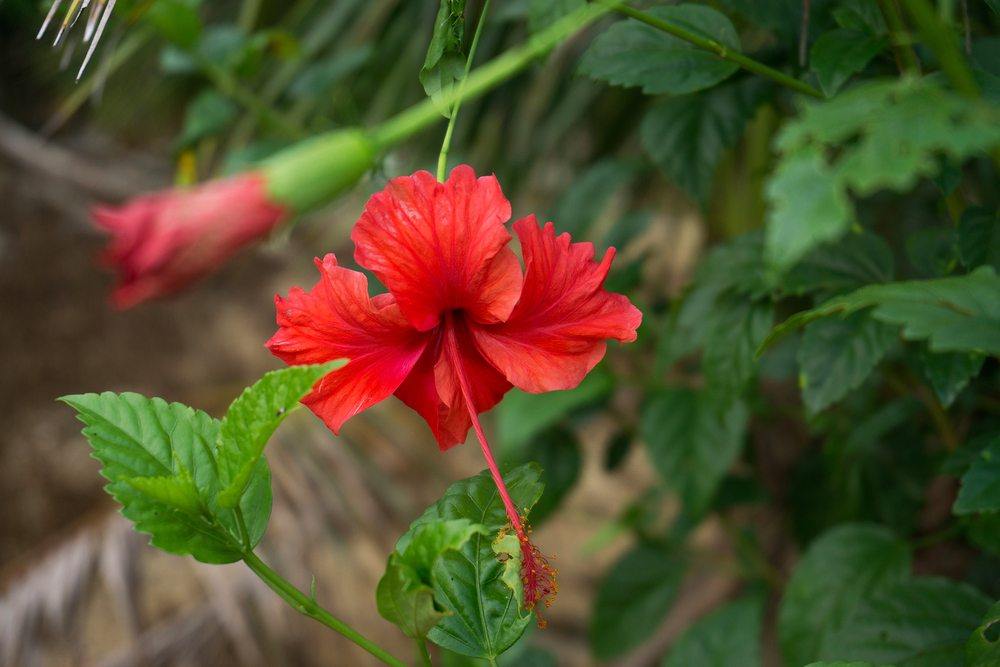 Hibiscus offers a tart and vibrant taste with a similar flavor to cranberries. Because of this, the flower should be sparingly in dishes and will not suit all types of food. When used in small amounts, the flower works well in salads or as a way of garnishing desserts. It is most commonly used dried to make hibiscus tea. Other uses include pickling or steaming the flowers.
Honeysuckle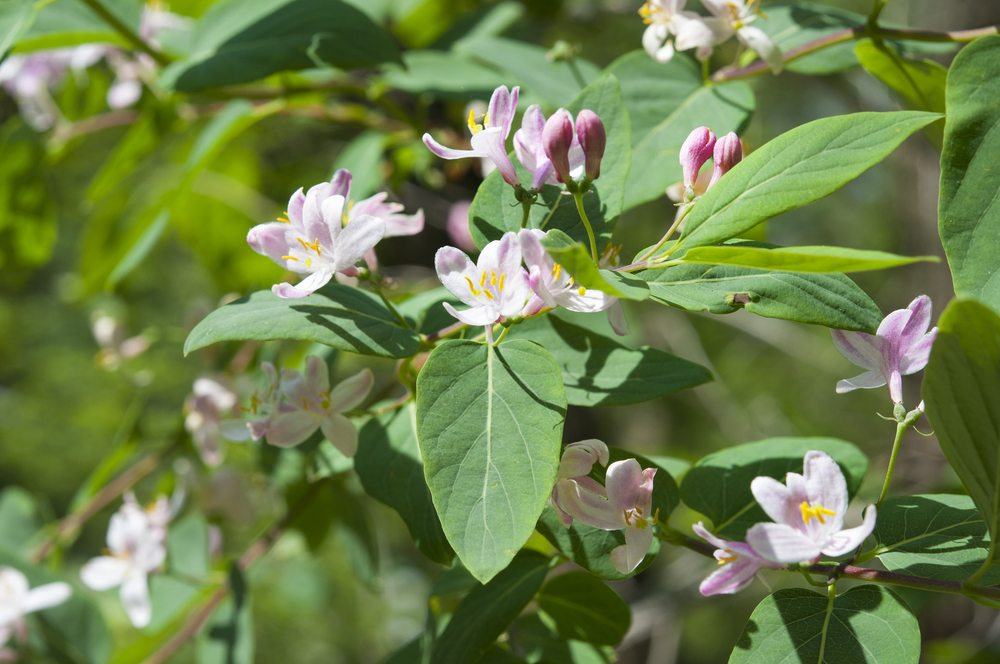 Honeysuckle flowers have a sweet honey flavor that is similar to the scent they give off. The small size of the blossoms makes them a good addition to salads and the honey-like flavor suits a wide variety of salad types and salad dressings, as well as many desserts.
Even though the flowers from this plant are edible, the berries that it procures should be avoided, as they are poisonous.
Nasturtium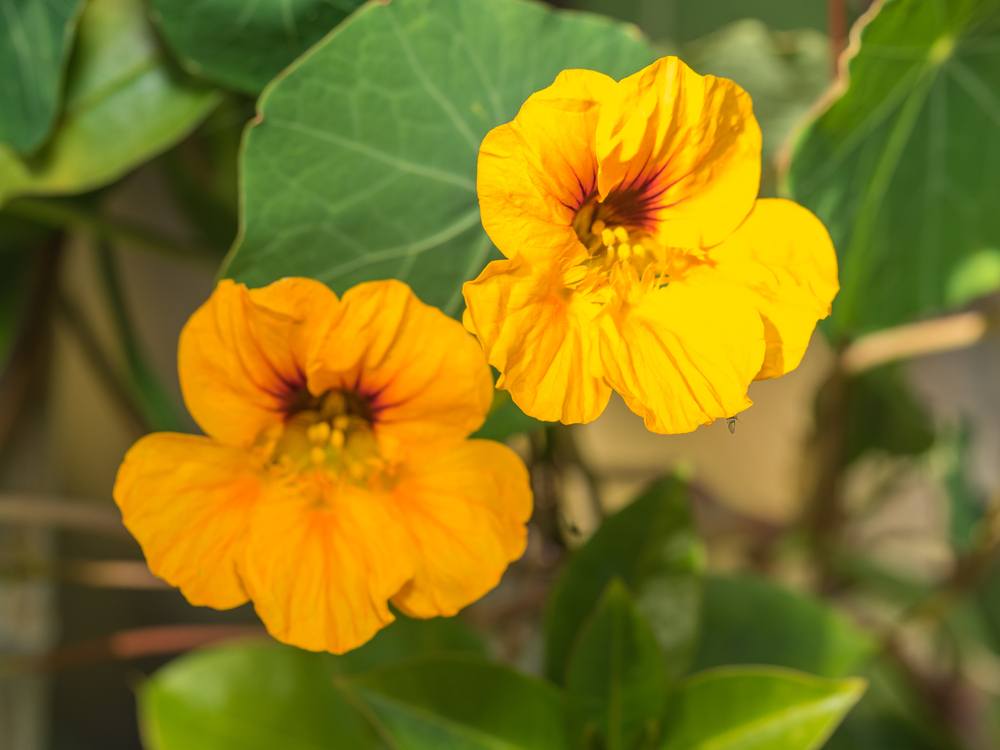 Nasturtium is one of the more popular edible flowers out of there, partly because of its bright coloring and partly because it has a sweet and spicy taste. There are a number of different types of nasturtiums, and they can vary in color, with red and orange varieties also being common.
Multiple varieties can be used in the same dish to add a range of color, or a single variety can be used, depending on the specific recipe and the overall look the cook is after.
Violets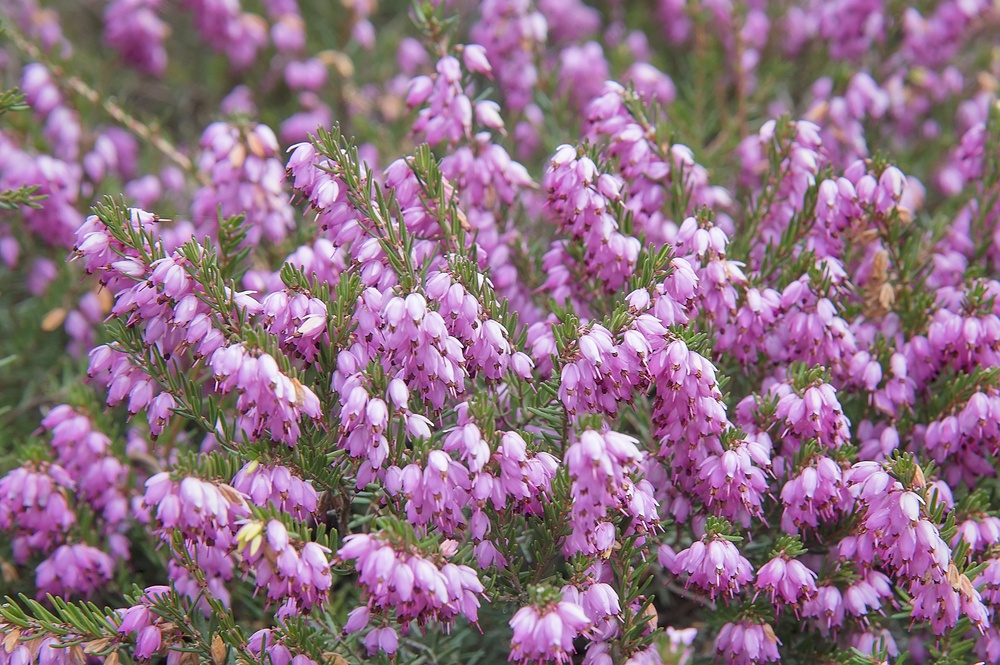 Violets are another pretty common edible flower. The flowers have a sweet taste and can be very appealing visually as garnishes for any range of different dishes, drinks and desserts.
Because of their small size, the flowers are typically used whole. The leaves of violets can also be used in salads, which makes a versatile plant overall.
Cornflower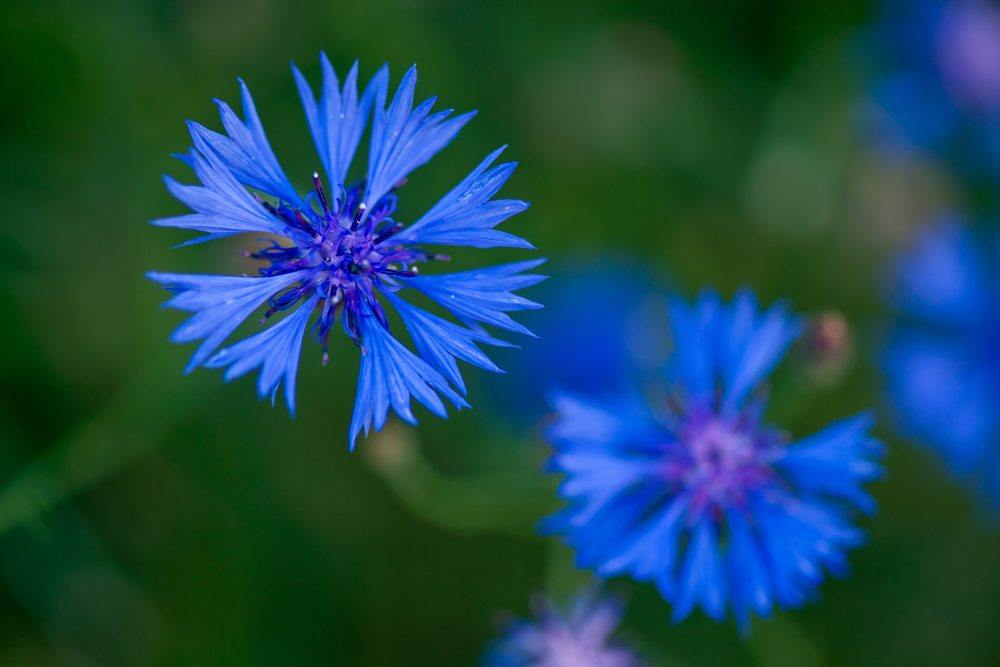 Cornflowers have a particularly unique appearance, and their bright blue coloring makes them especially appealing as a garnish for salads and the like. In fact, cornflowers can be used as a natural food dye because of their coloring.
They also have a distinctive flavor, which is spicy with some similarities to the taste of cloves. The flowers can also be steamed and eaten as a vegetable, although this approach is not as common.
Tasso (Bellis Perennis)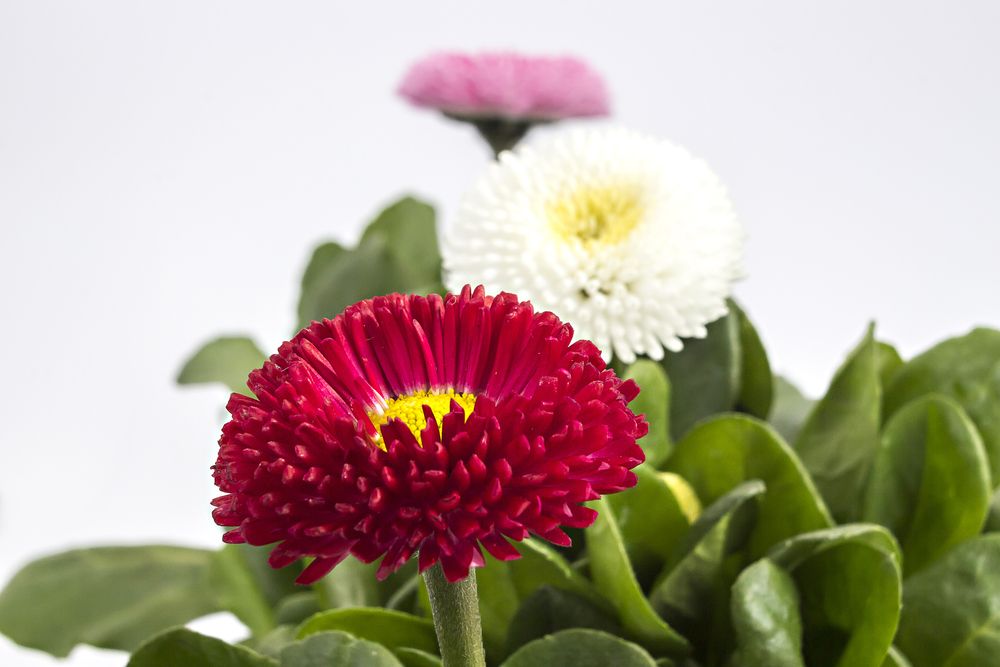 Tasso flowers have a pretty distinctive shape and come in a range of different colors. The flowers are somewhat tangy, which makes them a valuable addition to salads.
As is often the case, the flavor varies somewhat depending on the specific variety of tasso that is chosen and the color of the flower can sometimes offer an indication of the taste of the flower.
Gardenia AKA Cape Jasmine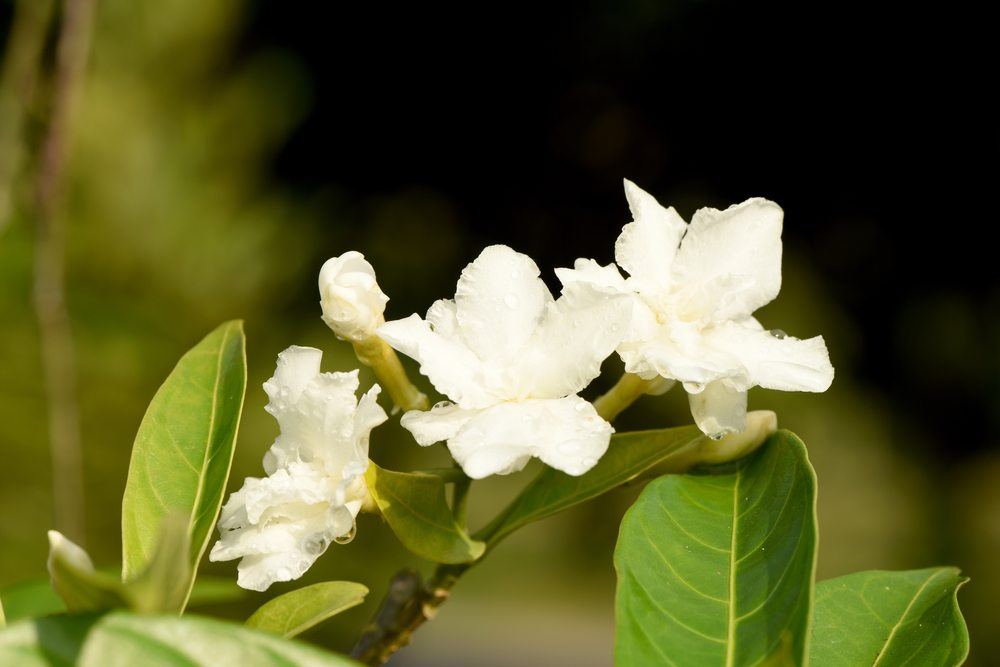 Gardenias are particularly popular in southern parts of the country, but they can be found throughout the United States. The flowers tend to have rather stiff and shiny leaves.
The flowers tend to be strongly aromatic and have a sweet flavor and fragrance. Crystallizing the flowers is an especially common way of maintaining both flavor of the flowers.
Common Mallow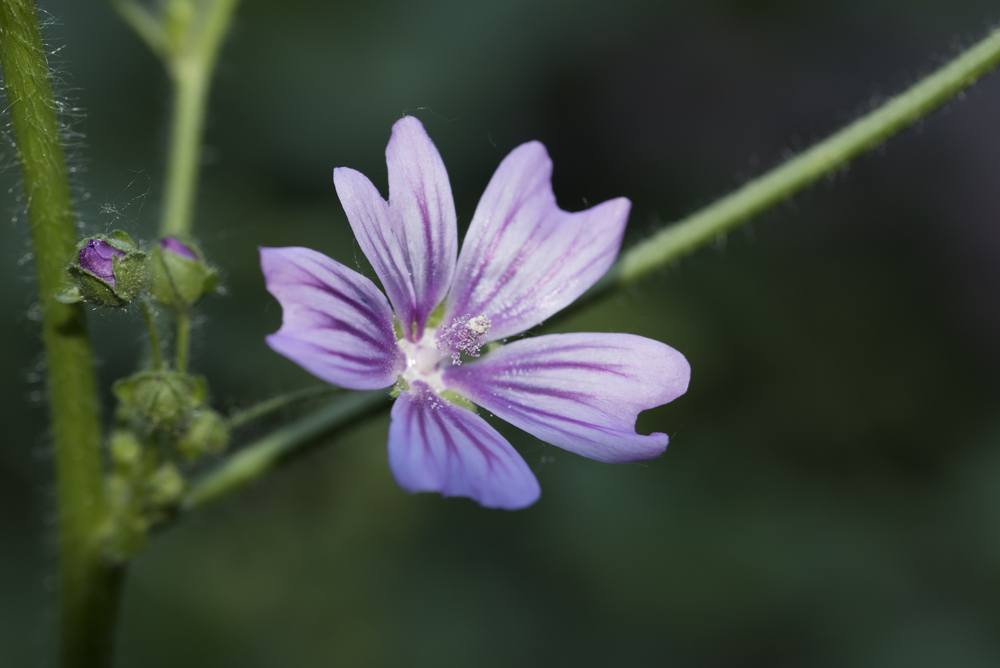 The common mallow is a member of the malva family and all of the members of this family can be bright and appealing garnishes for food. Many different parts of the plant can be eaten, including the leaves, roots and shoots, as well as the flowers themselves.
Unusually, wild grown common mallow tends to be a better option than mallow grown in gardens, because gardens can often contain high levels of nitrates in the soil.
Lady's Fingers (Okra Flower)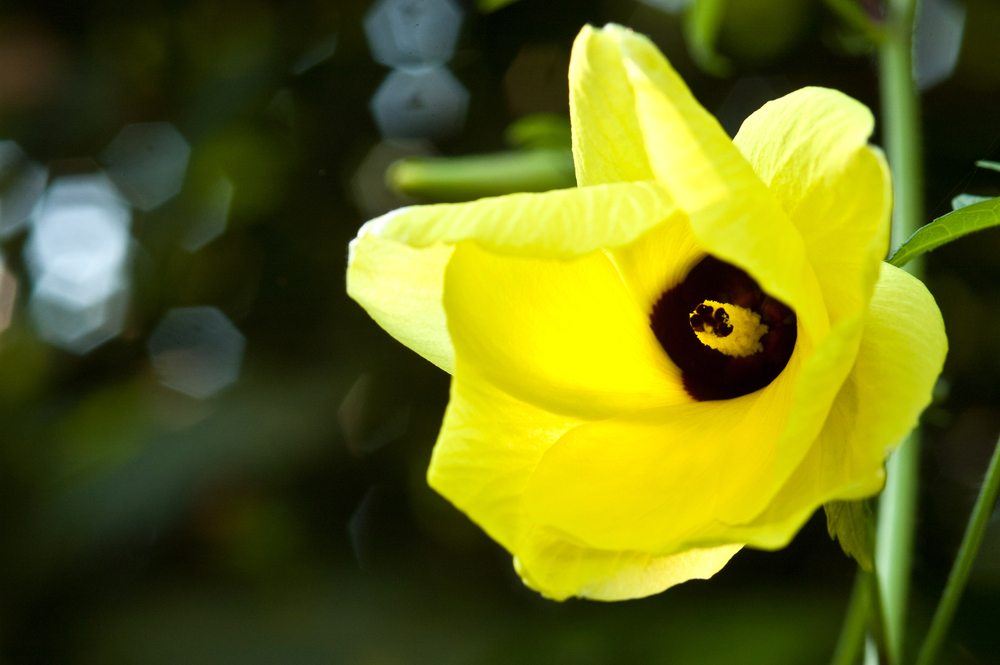 The name lady's fingers comes from the long and narrow seed pods that the plants form, which are often eaten as vegetables. However, the flowers from the plant are also edible and they are particularly striking in appearance.
This plant is sometimes grown by home gardeners, either for their flowers or for their seed pods, and this is an appealing option because they are pretty easy to grow.
Pineapple Guava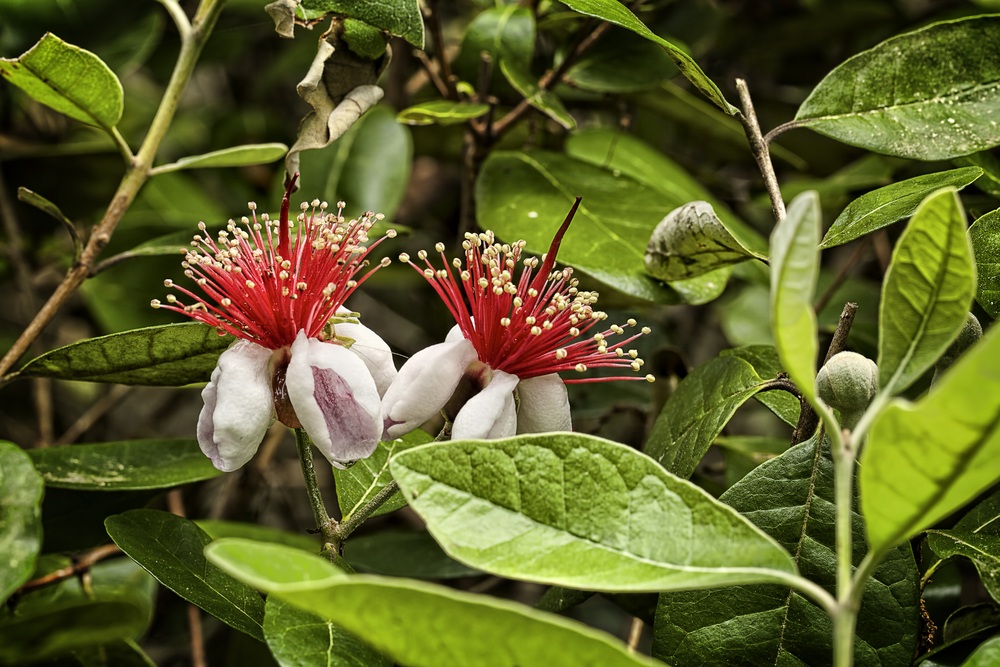 Also known as feijoa, the pineapple guava is a shrub that produces appealing fruit and leaves that have a pineapple-mint flavor. While interest in this plant largely centers on its fruit, the flowers are also edible.
In particular, the white petals can be eaten and have a spicy taste. The petals can be removed without stopping the fruit from forming, which lets people get the best of both worlds from this particular species.
Sunflower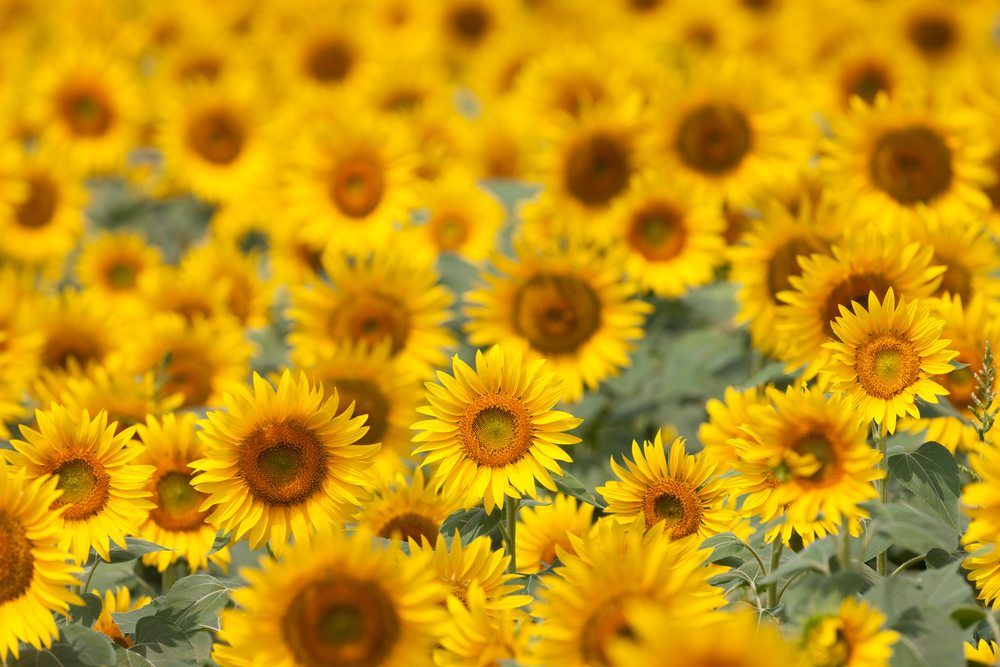 Although people typically eat sunflower seeds, the petals of the flower can also be eaten. The petals have a bittersweet flavor that can nevertheless be appealing in some dishes.
The flower bud itself can also be eaten and it is often steamed in a similar way to artichokes. I personally like the yellow coloring of the petals and it's easy to see how these would stand out as a garnish.
Forest Pansy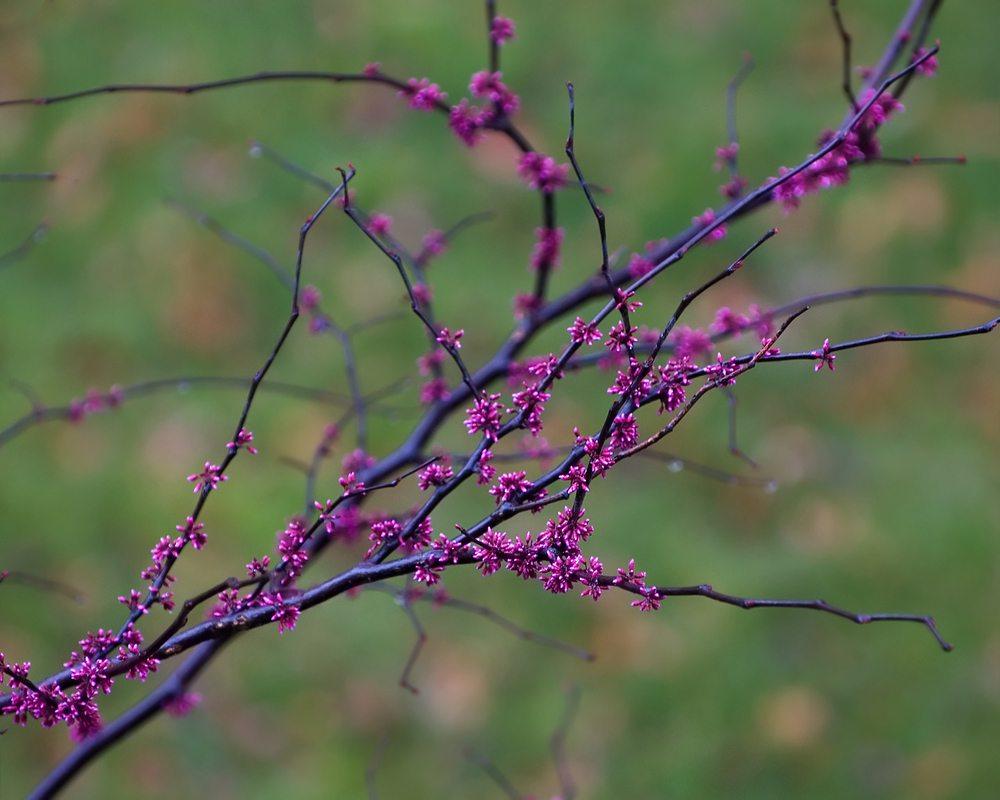 Here's another rather unusual edible flower. The flowers are from a tree that also has beautiful red leaves and is sometimes simply called eastern redbud.
The tree looks rather uninteresting when it is out of flower, but while it is blooming, it can be quite an appealing site. The flowers themselves can be eaten either raw or cooked, and they have a mild sour taste. This can be a good contrast to salads or desserts and in some cases the flowers are actually used as a condiment.
Anise Hyssop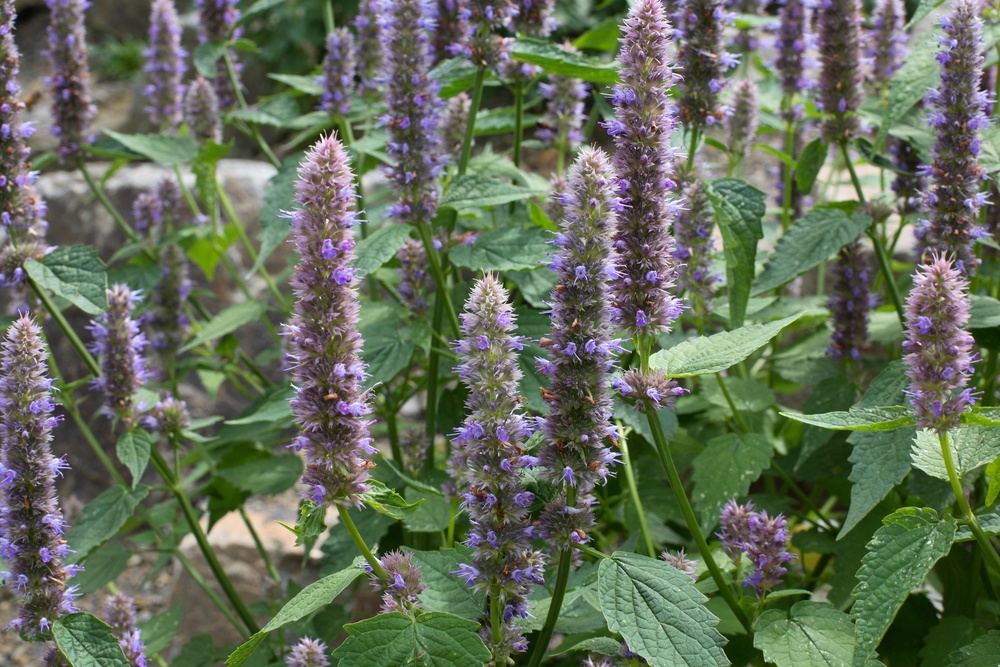 The anise hyssop is also known as the licorice mint, which should offer a pretty strong indication of what the fruit tastes like. The individual flowers need to be separated from the main stem before they are used, but once separated, the flowers can be used whole. Often they are used as a garnish, and they can be used either fresh or dried.
Borage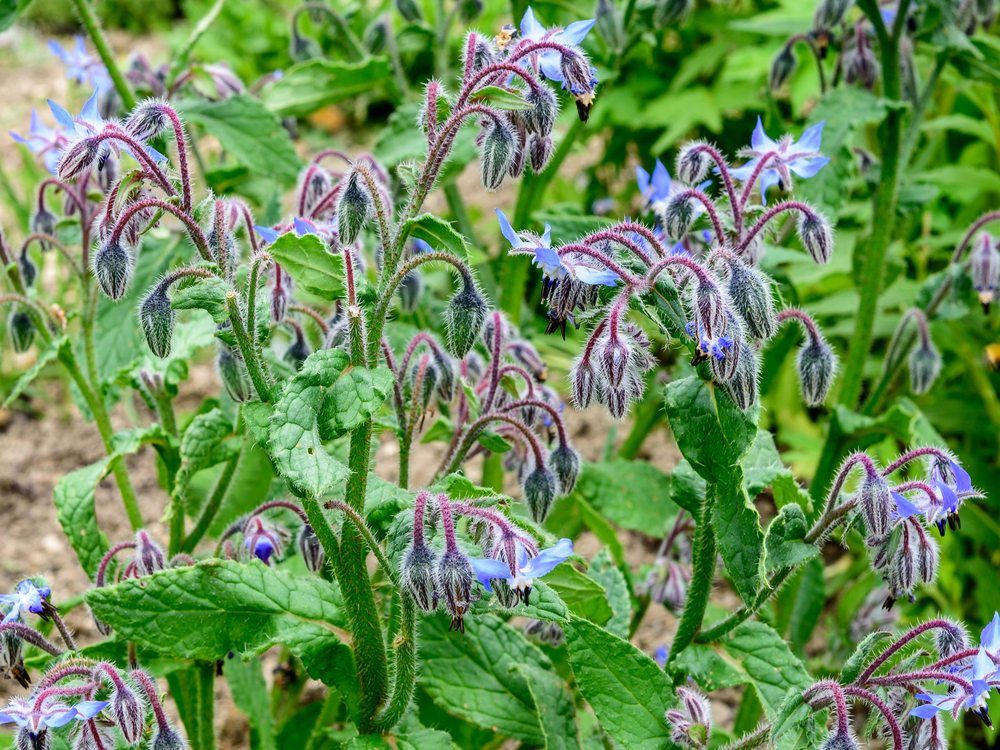 Borage has small, blue, star-shaped flowers that look similar to cornflowers. The flowers have a cool and rather mild taste, often likened to the taste of cucumber.
Because of this they contribute well to any dish that might use cucumbers or might benefit from that flavor. For example, the flowers can easily be included in a summer punch or lemonade, where they can help make the drink visually appealing while also enhancing its taste.
Scarlet Runner Beans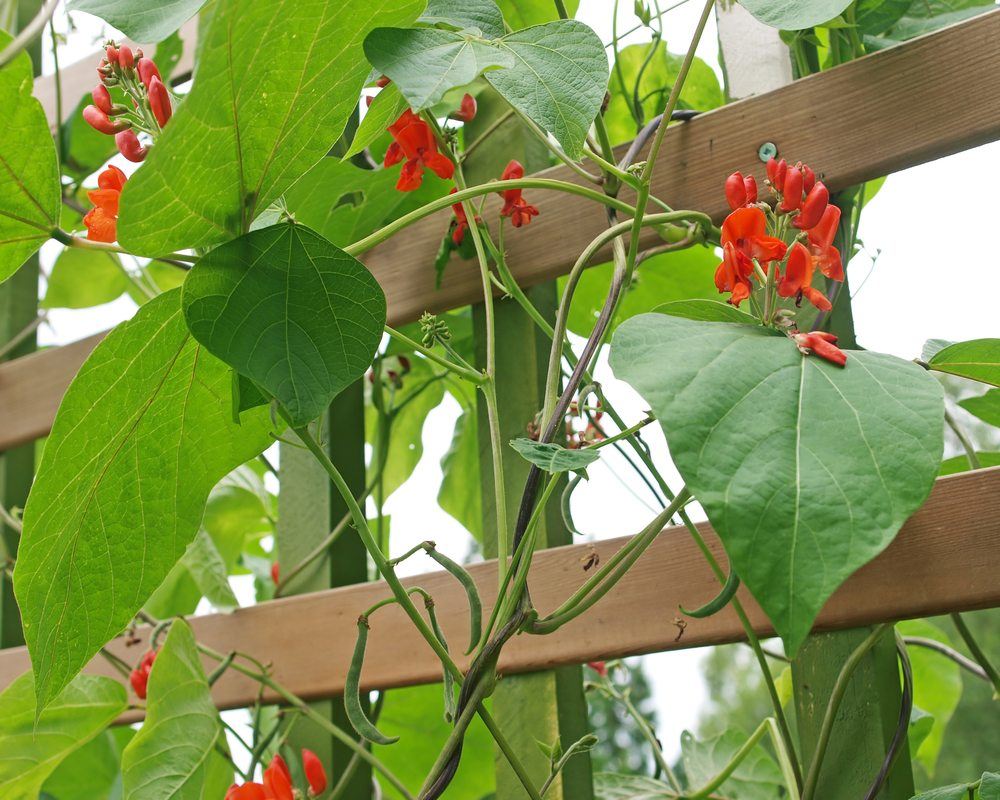 While they are visually striking, the bright red flowers of scarlet runner beans are often overlooked, or thought to be ornamental only. The flowers are actually edible, and many people find them to have an especially appealing taste. The beans and flowers can be gathered at the same time, making this an especially practical multipurpose plant for gardeners to grow.
Angelica AKA Cow Parsley AKA Chervil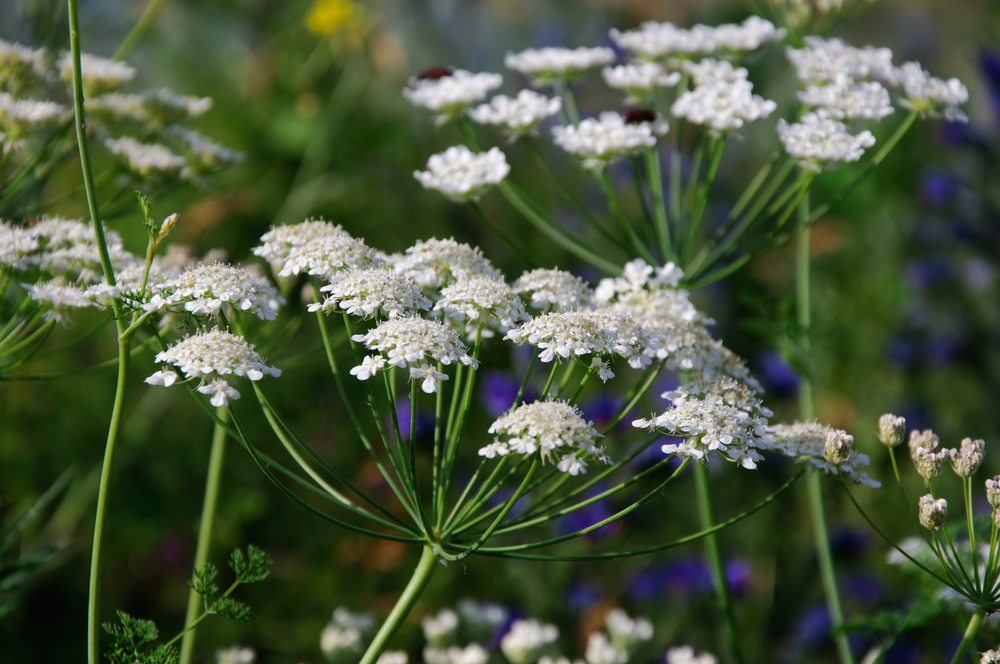 The small white flowers of cow parsley are a very common sight and the plant grows these clusters of flowers in an unusual umbrella-like structure.
It's important to pay close attention in identifying this species, because there are a few other similar looking species that are not safe to eat. The plant has also been associated with some health benefits and the flowers are sometimes also used as part of flower arrangements.
Chrysanthemum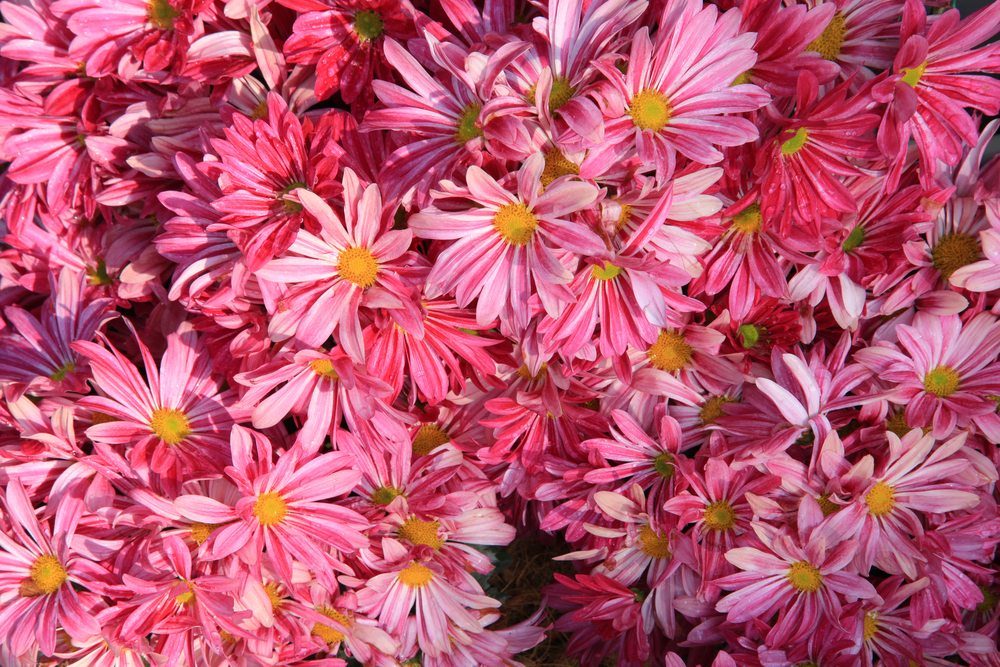 Chrysanthemums come in a wide range of different colors, and the flavors vary along with the colors. In particular, some chrysanthemums tend to have a pungent taste, while others have a more pepper-like taste. Only the petals from the flower should be used. Some people recommend blanching the flowers before using them, while other people recommend using the petals raw.
Cilantro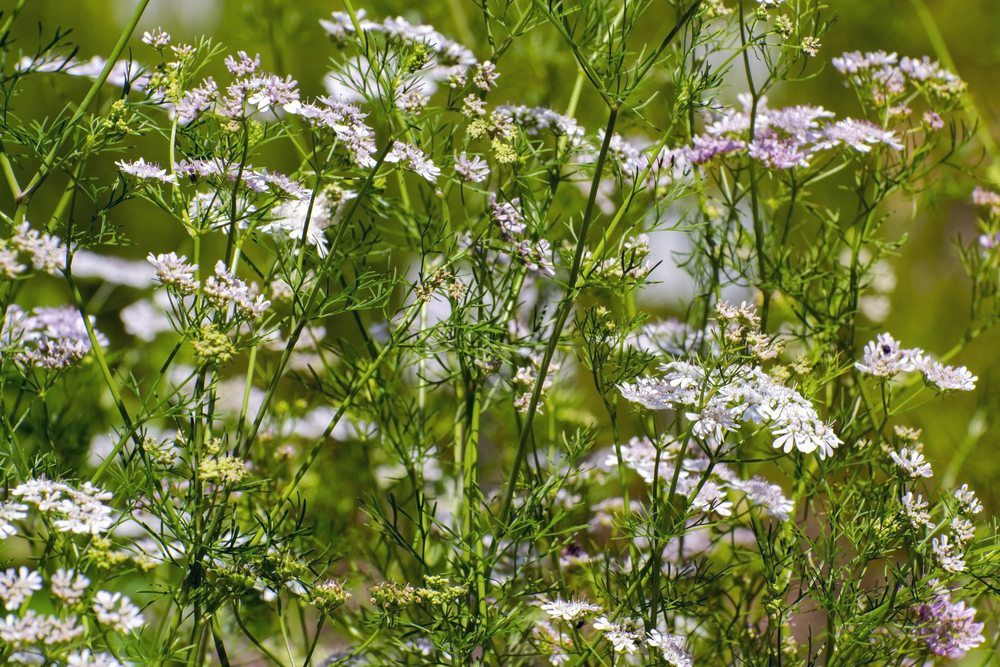 Cilantro is a bit of a controversial herb. Some people love the herb, while others find that it tastes like soap. The flowers from the herb had a similar taste, so you should probably steer clear from the flowers if you don't like the taste of the herb. For those that do like the flavor, cilantro flowers should be used fresh, as they are not particularly appealing after they have been cooked.
Citrus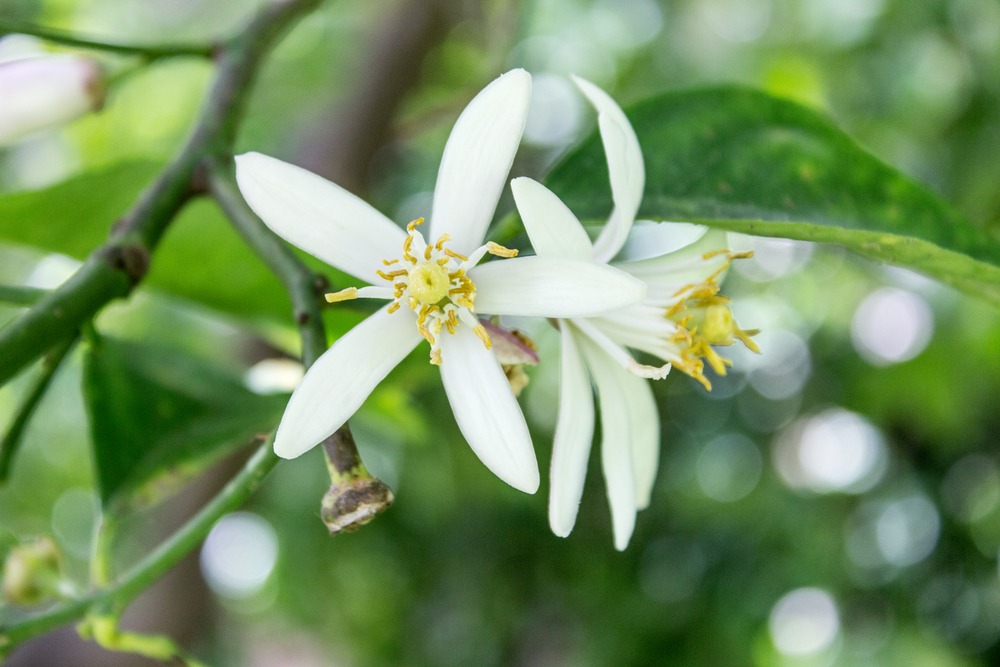 The flowers from any citrus plant (like oranges, lemons or limes) all tend to be edible. The flowers all have similar flavor profiles and they tend to be sweet with a strong scent.
The flowers need to be used with care, as their strong flavor can easily overpower any dish that they are a part of. The white and simple nature of the flowers doesn't make them especially appealing visually, but their taste does make up for that.
Dill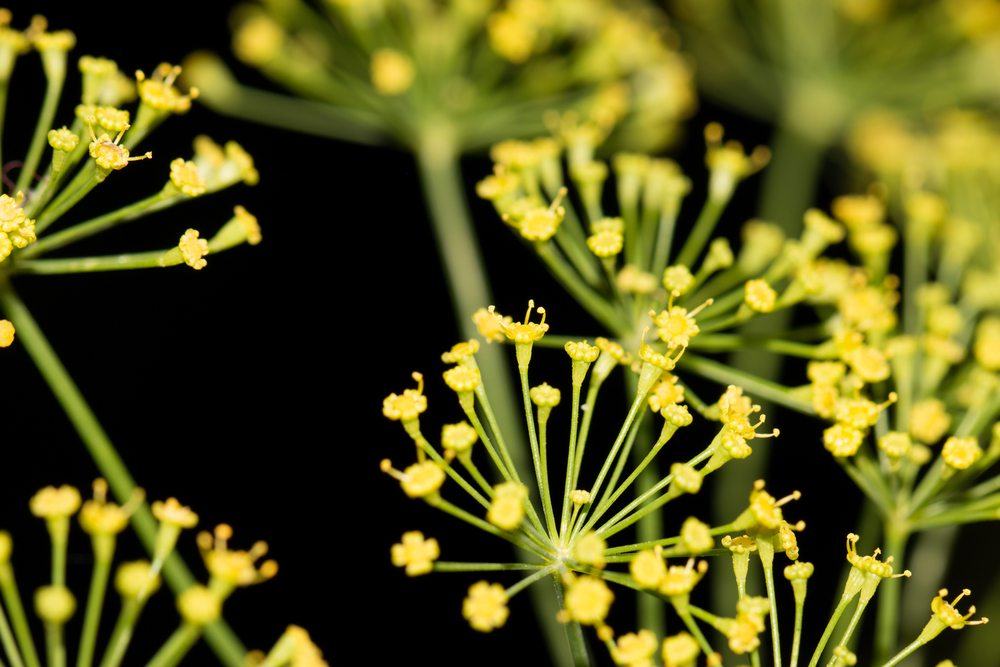 Dill is typically used as an herb, but it also has many small yellow flowers that are entirely edible. The flowers have a similar taste to the leaves of the herb, so they can be used instead of the herbs leaves or in conjunction to them. Even though they are relatively bright in color, their small size means that they don't tend to be noticed visually in most dishes.
Johnny Jump Up AKA Viola Tricolor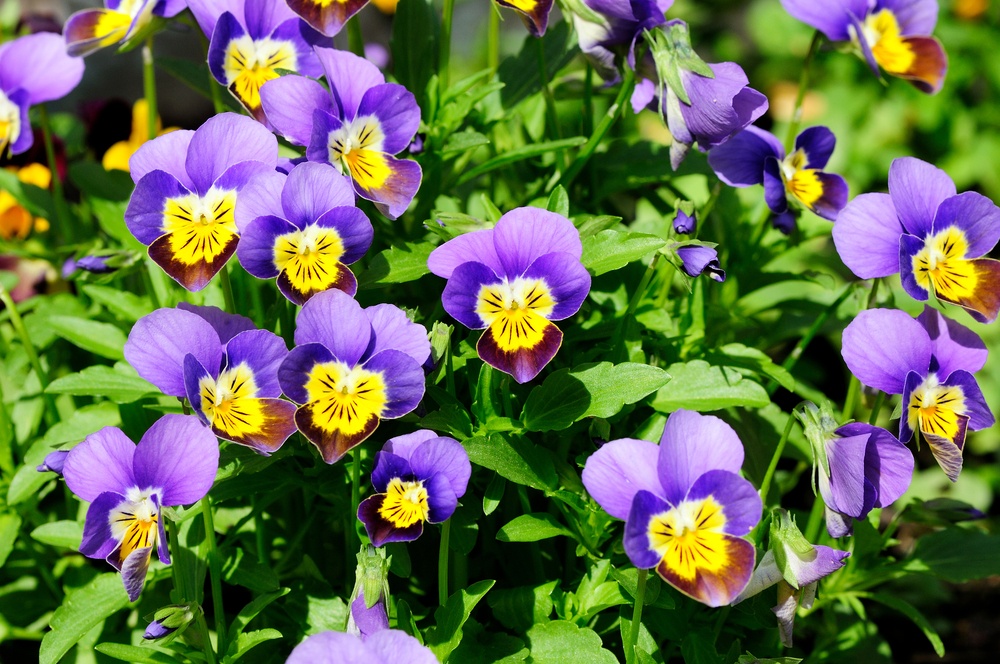 Viola tricolor has a long history of being used as an edible flower, both for salads and for desserts. They work especially well in this role because of the bright and varied colors of the petals. One way of using them is to pick the flowers as soon as they have opened and then keep them in cold water until it is time to actually use them.
Fennel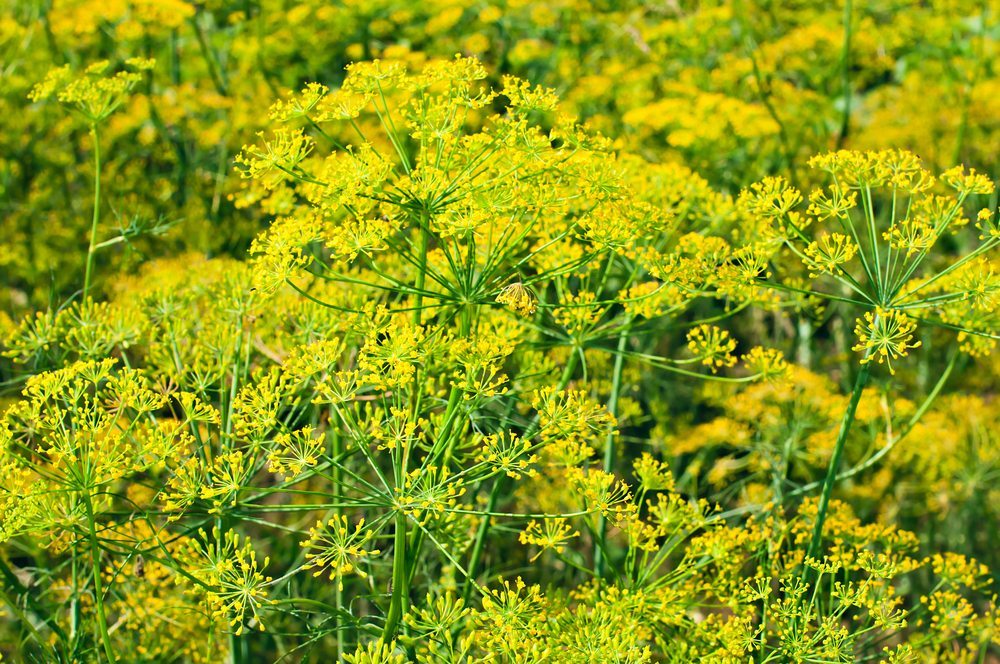 As is the case with many other herbs, the yellow flowers of fennel are edible and have a similar taste to the herb itself. In this case, that involves a slight licorice flavor that works especially well with savory dishes. The flowers can be easily used as a garnish, and they are a common addition to soups and similar dishes.
Gladiola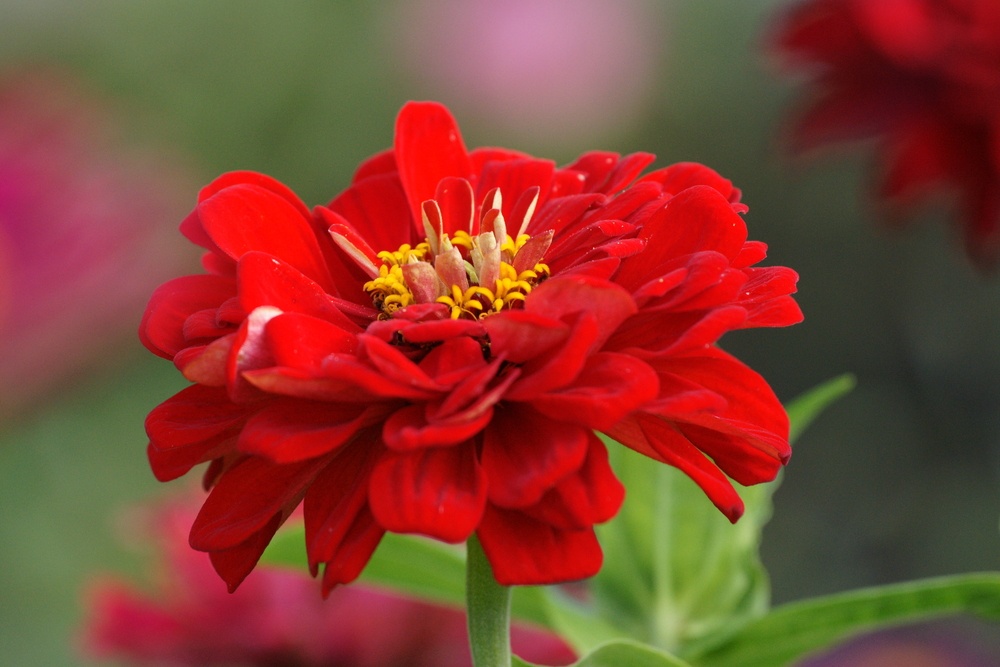 Gladiolas are bright and vibrant, with a wide range of different colors. As with some other flowers, only the petals of the flowers should be eaten. This can be done by removing the anthers and using the flower, or by taking the petals off. Sometimes people use the flower (with the anthers removed) as an edible bowl, but the petals are often included in salads or as garnishes as well.
Fuchsia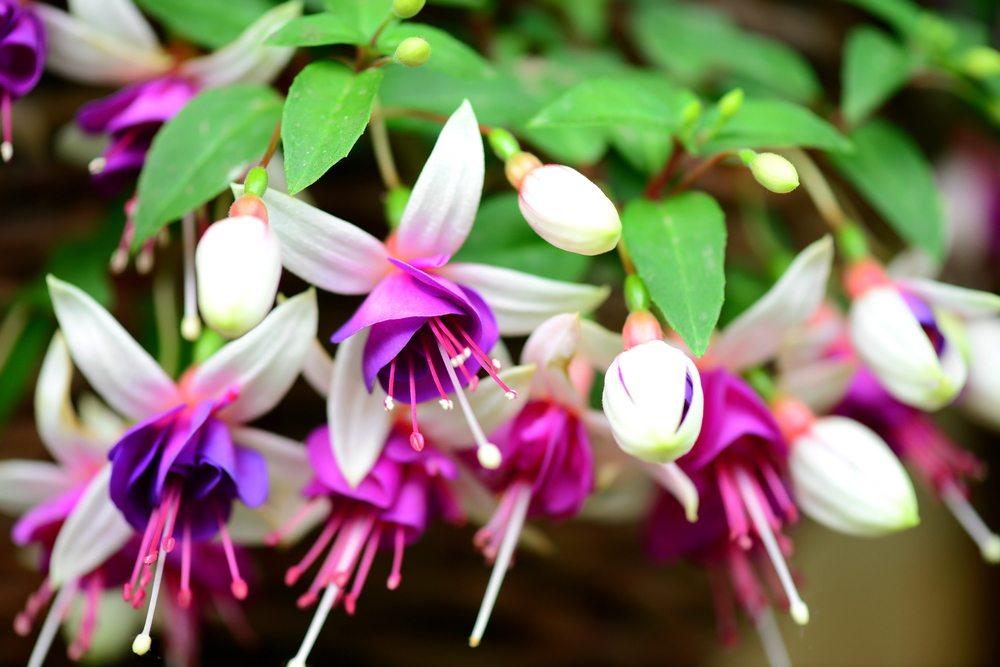 Fuchsia flowers have a tangy and mildly acidic flavor. Their bright colors make the flowers a particularly appealing choice as an ingredient in food and their shape also makes them very visually attractive. It's easy to see just how well these flowers would stand out on top of a salad or on any dish that looks rather plain.
Impatiens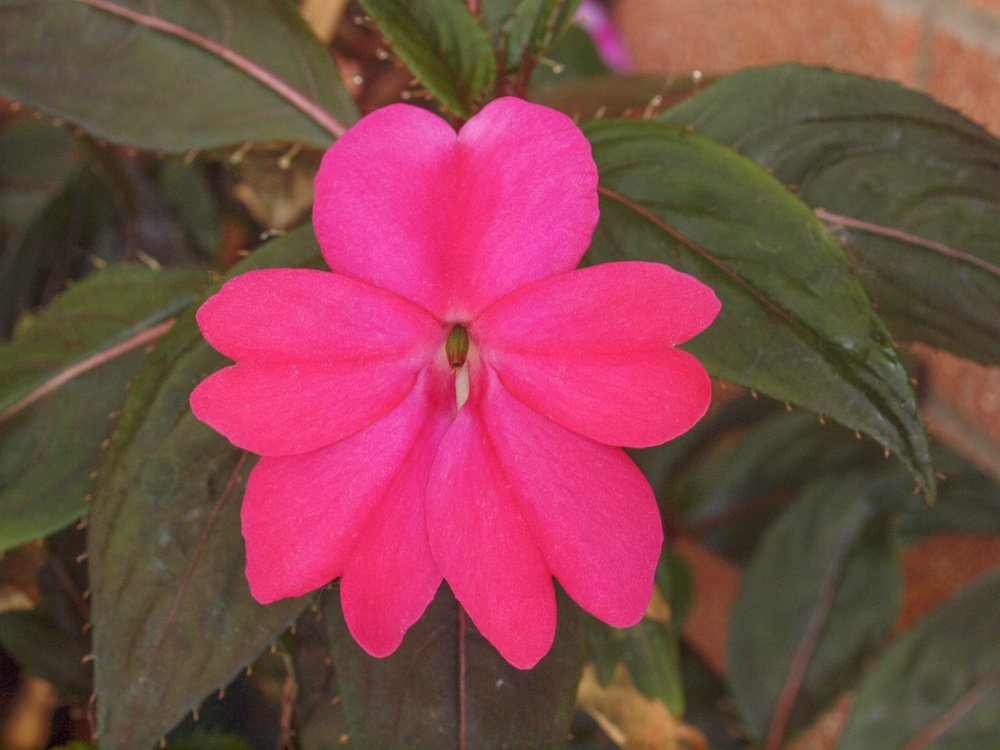 This is another flower that is especially appealing visually and comes in a wide range of bright colors. It is often growing as an ornamental plant because of this and it is a common addition to many gardens.
Despite its visual appearance, the flowers are mild and have little to no flavor. This makes them a good choice for candying or for use as a garnish, but they won't add much flavor to any dish.
Oregano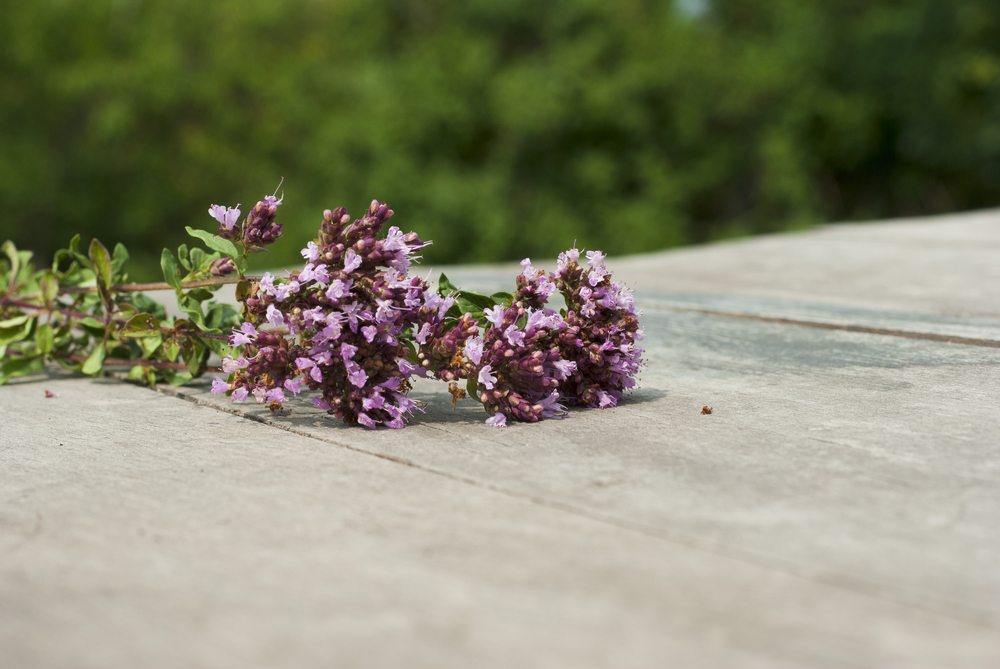 The small purple-pink flowers of oregano are appealing visually and they offer the same general flavor as the herb itself, although they tend to be more subtle.
The flowers are best used in cases where the flavor of the actual herb would be too strong, or when the visual appearance of the flowers is desirable. When using the flower, they can be treated in the exact same way as the herb itself, which makes this an easy flower to include in just about anything.
Pansy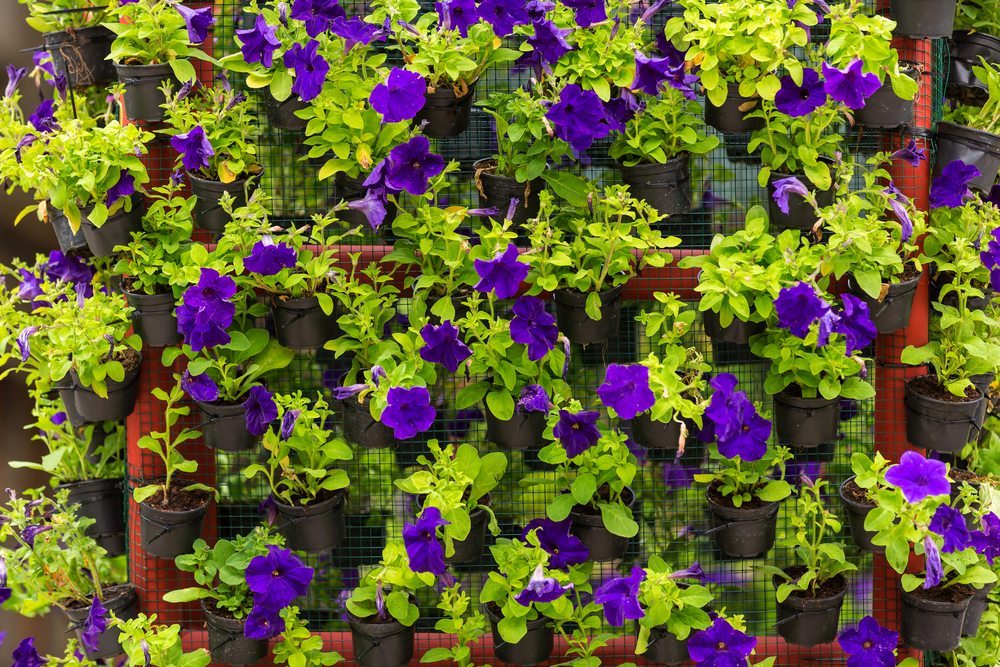 Pansies are just about everywhere as an ornamental flower – and with the many variations in color out there, that really isn't surprising. The petals themselves are pretty plain, but you do get a bit more flavor if you eat the entire flower. That flavor is a slightly sweet grassy flavor and it is considerably more appealing than it actually sounds. The appealing colors of pansies makes them an especially good choice for candying or using as decoration on cakes and other desserts.
Radish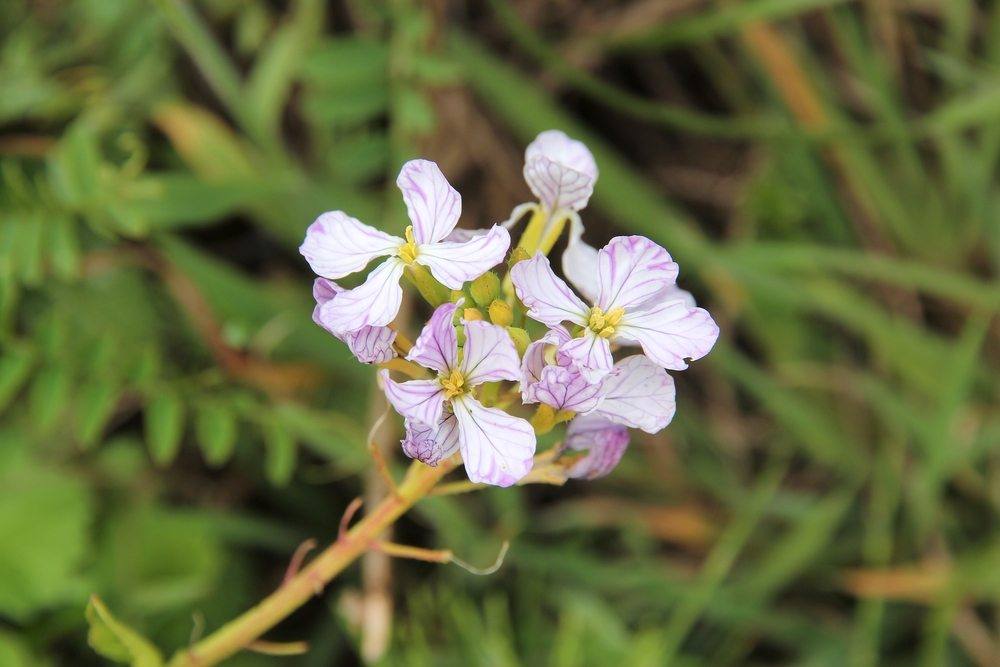 Radish flowers come in pink, white or yellow variations and they share the same distinctive bite that radishes are well-known for. That peppery bite makes the flowers an especially appealing choice for a garnish, especially as flowers tend to be softer and more versatile than radish itself is. The flowers can also look quite pretty and have the advantage of being very easy to use.
Sage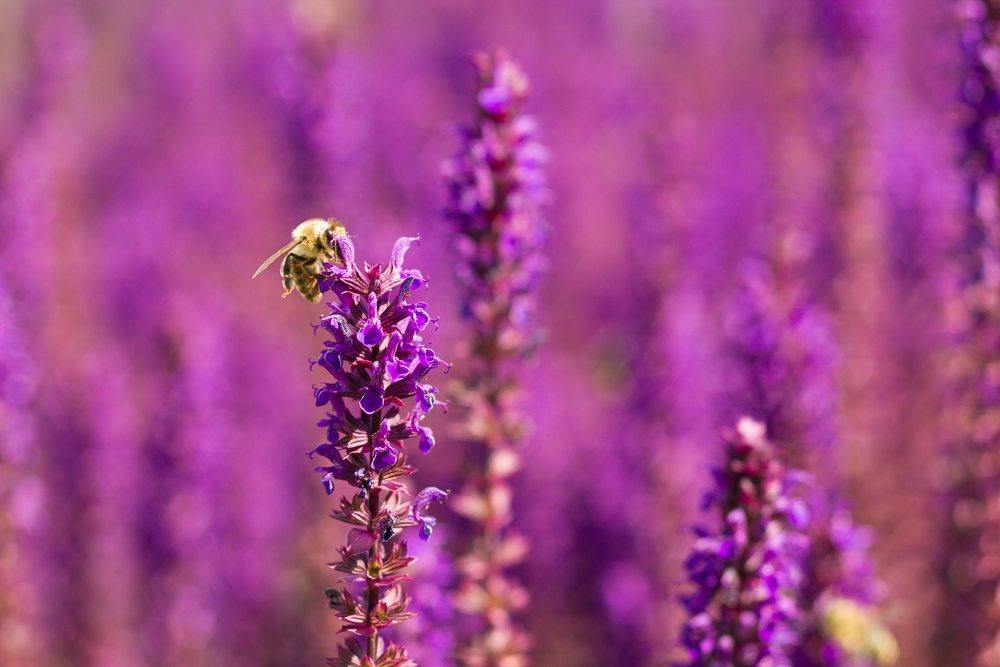 The small flowers of sage have a very appealing vibrant purple hue, which I personally find quite appealing. As is commonly the case, the flowers have a similar taste to the herb itself, but are a milder version.
This makes the flowers a good option for anything you might use sage itself for, such as salads and sauces. The flowers are a particularly good choice in dishes that make use of both their flavor and appearance, and there are even recipes online that use sage flowers as an ingredient.