We already know that vegetables are good for us. If you're into veggies then eating about 200g of vegetables every day is not a big deal. This is assuming that you're also eating about 200g of fruits because according to WHO, a healthy diet should include at least 400g of fruits and vegetables per day. The best vegetables to eat raw are going to help you contribute to this number in a way that's delicious and interesting, not just eating to hit a number goal of grams per day.
Keep in mind, the vegetables they referred to, do not count potatoes, cassava, sweet potatoes, and other starchy roots. So, really, can you roughly guess if you're getting enough vegetables in your diet?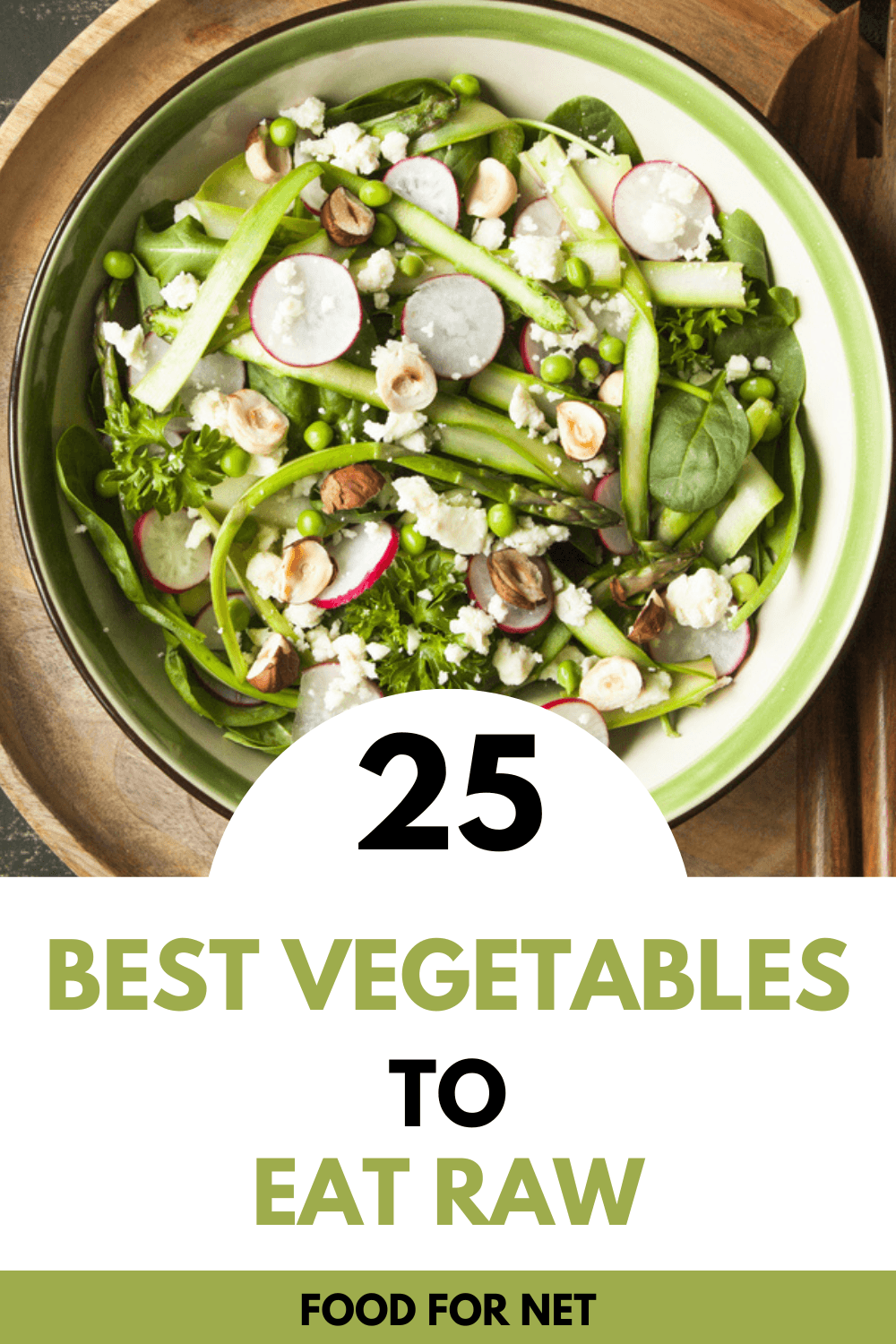 For those who are not a big fan of vegetables, around 200g of veggies a day can be a feat to achieve. Having said that, there are ways for you to include more vegetables in your diet. Juicing is a great and easy way to do that – you'd be surprised at how many vegetables you can eat with just a glass of vegetable juice.
Roasting is an easy, delicious, and appetizing way of presenting veggies on your dinner table, too. There's also steaming – simple, easy, and absolutely healthy. And when in doubt, simply serve them raw! Yes, there are actually vegetables that are best eaten when raw.
Vegetables are packed with vitamins and minerals and some vitamins, particularly water-soluble ones like vitamin C and the B vitamins, are quite sensitive to heat. There is also a study that says antioxidants in some vegetables are also destroyed in cooking. So, while there are vegetables whose nutrient content becomes more bioavailable when cooked, there are also those that are best to eat in their raw form.
And serving raw vegetables can be downright easy. You can simply include salad (in every meal if possible) as a side dish or as an appetizer. Then from there, who knows, perhaps soon enough you can serve salad as the main dish! You can also snack on raw vegetables, say zucchini, snow peas, or broccoli florets and hummus dip. And of course, smoothies! Right? There are so many green smoothie recipes that will surely delight even non-veggie lovers.
So, are you ready to try eating vegetables raw? And besides, it's really worth a try – raw vegetables are not only healthy, but they can taste really good, too. And to get you off to a good start, here is a list of the best vegetables to eat raw. See which among the vegetables in our list would you like to try first.
Best Vegetables to Eat Raw
Parsnips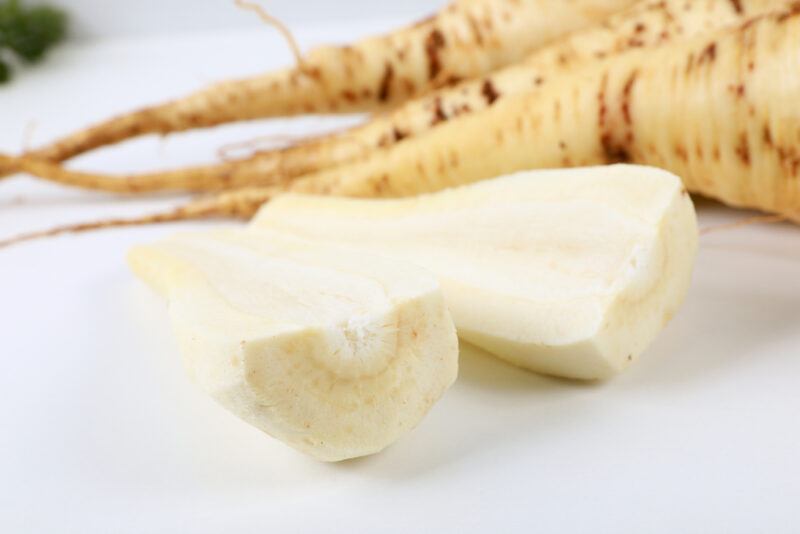 This root vegetable although usually cooked is actually great to eat raw. You can thinly slice parsnips or shred them and simply add them to salads. They actually taste somewhat sweet like a carrot and are starchy like a potato.
Parsnips are rich in vitamin C, a half cup of raw parsnips can give you about 28% of your daily recommended intake. They are also rich in potassium and contain calcium, iron, folate, niacin, riboflavin, magnesium, and vitamin K.
Sunchokes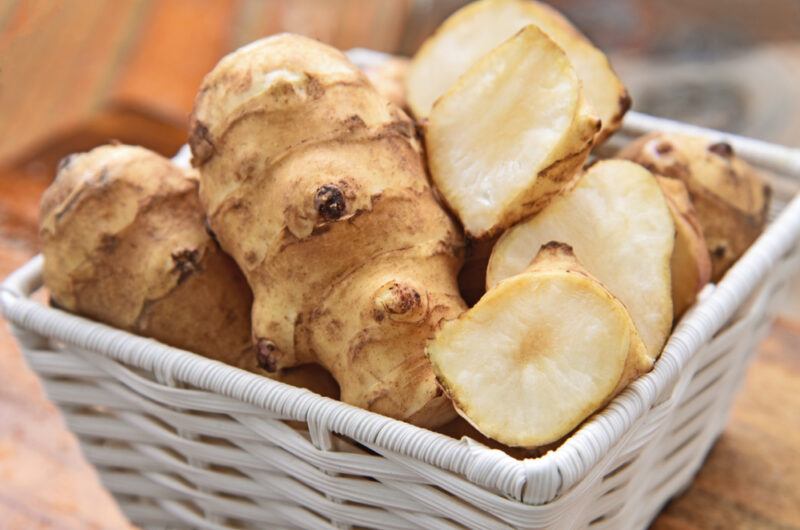 Sunchokes or Jerusalem artichokes are a tuber that is used as a root vegetable. It is sometimes mistaken for a ginger rhizome because they look oddly similar. Just like parsnips, you can simply thinly slice or grate them into your salad. You can also try making a slaw. Raw sunchoke has a slightly sweet and nutty flavor quite similar to a water chestnut.
Sunchokes are high in potassium, in fact, a cup contains about 600mg of potassium. The vegetable also contains magnesium, calcium, iron, zinc, selenium, manganese, and vitamins C, A, E, and K.
Asparagus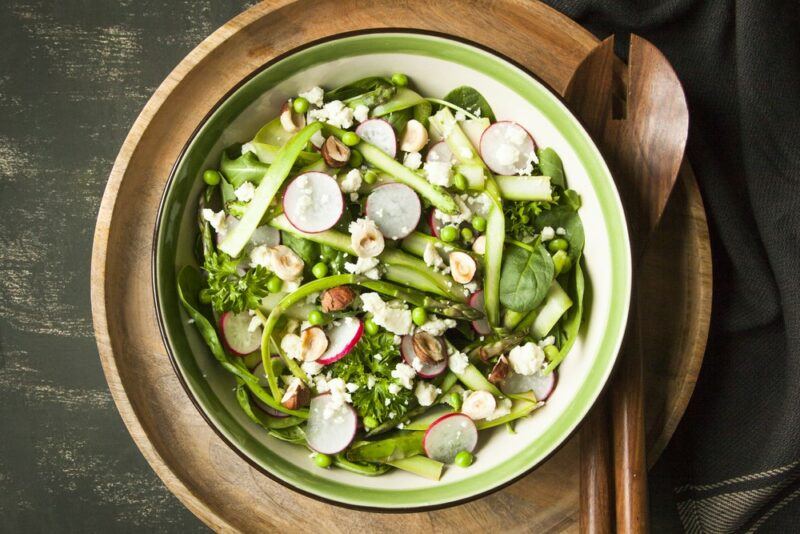 Did you know that asparagus can be eaten raw? This might seem surprising, as the vegetable is pretty tough and is normally cooked.
The trick is to slice asparagus thinly. This gets around the toughness and makes asparagus easy to enjoy. You can also marinate whole asparagus spears. These taste amazing and the marinade reduces the toughness notably.
Bean Sprouts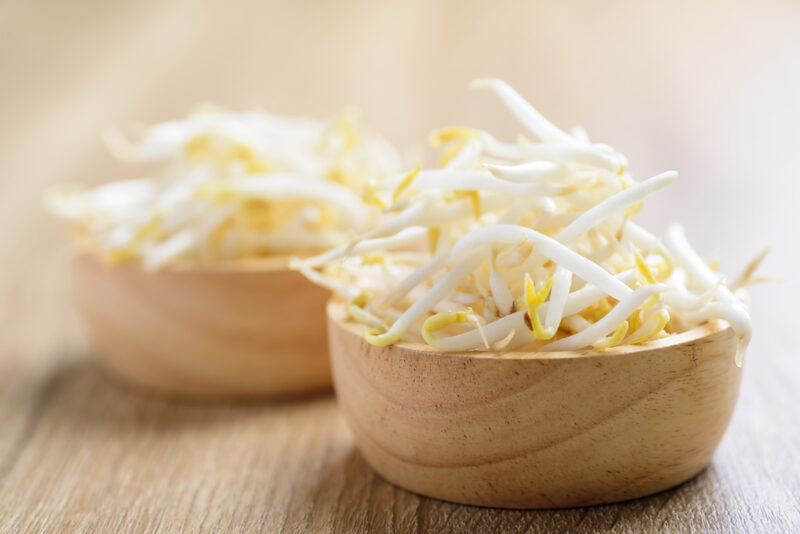 You can eat bean sprouts raw as toppings for salad or as the salad itself. They will make a great crunchy addition to sandwiches as well. Try also adding them to soups. Raw bean sprouts have a nutty flavor with a unique fresh bitter taste.
Bean sprouts are rich in vitamin C and can give you 23% of the recommended daily dose. They're also high in fiber and protein. It also contains calcium and iron.
Make sure to only eat bean sprouts labeled 'ready-to-eat' (or you can simply grow your own). If they don't have this label, they're not safe raw and should be steamed first. Additionally, anyone with a compromised immune system should always cook bean sprouts before eating them.
Beets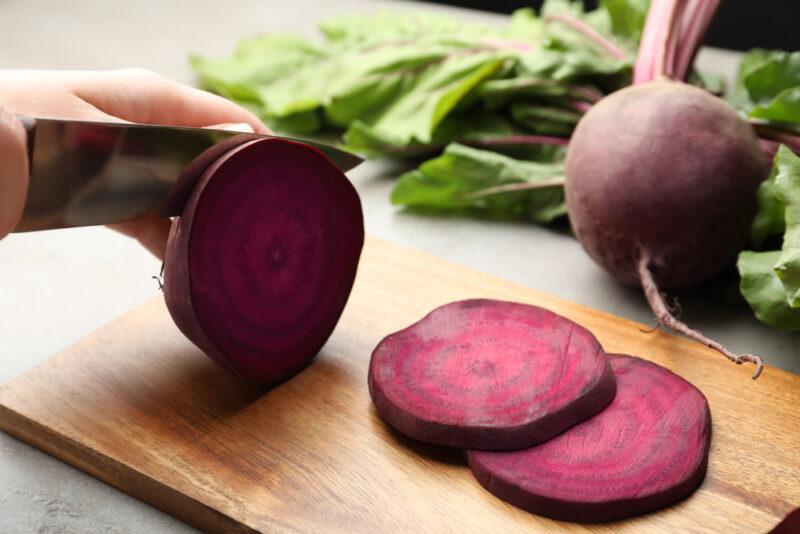 You can finely grate raw beets into salads or use them as a garnish to soups. You can also slice them thinly and simply drizzle them with a chili and lemon dressing. And yes, you can even juice them. Raw beets have an earthy taste with hints of bitterness and sweetness at the same time.
Beets are an excellent source of folate. They also contain vitamin C, magnesium, phosphorus, and trace amounts of vitamin A, calcium, iron, thiamine, riboflavin, vitamin B6, copper, and selenium.
Broccoli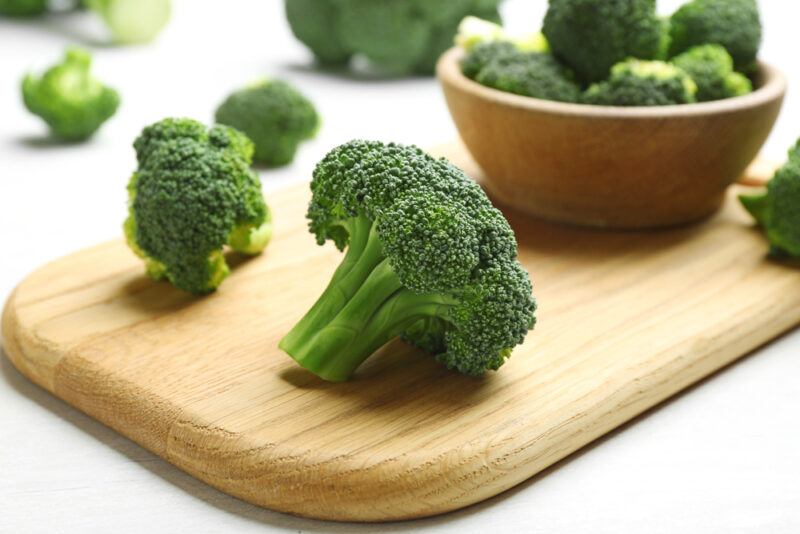 Raw broccoli will be perfect for a garden salad, and is also useful as a topping for meals, in slaw, and as part of a veggie platter. Pasta salad with raw broccoli is also a must-try. When eating broccoli raw, make sure to cut the florets just far enough down the stems to keep them together.
Broccoli is rich in vitamin C, a cup of broccoli can give you as much vitamin C as an orange would. It also contains iron, calcium, phosphorus, potassium, thiamin, riboflavin, zinc, niacin, folate, and vitamins A, B6, B12, D, E, and K. As a result, there are plenty of potential health benefits.
You'll need to be careful though, as vegetables from this family can be difficult to digest, particularly when they're raw. Some people experience considerable digestive side effects, like stomach cramps and gas. If you're sensitive in this way, you might need to cook your broccoli instead of having it raw.
Collard Greens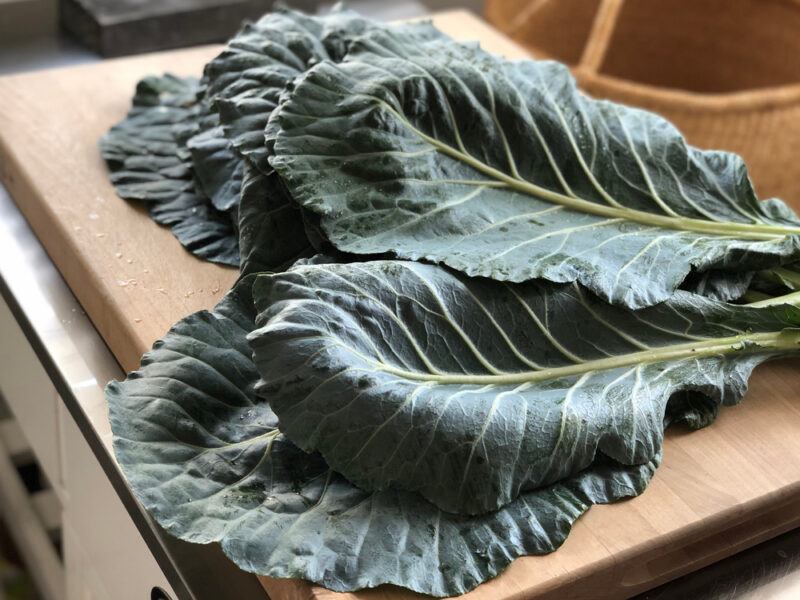 Raw collard greens are perfect for salads and slaws. They are also great for sandwiches and wraps. You can also try a lot of smoothie recipes with collard greens in them. Collard greens have a flavor that is a cross between kale and cabbage, so it has that earthy taste with hints of bitterness.
Collard greens are an excellent source of calcium and vitamins A and C. They also contain vitamin K and B6, iron, magnesium, niacin, thiamin, pantothenic acid, and choline.
Cauliflower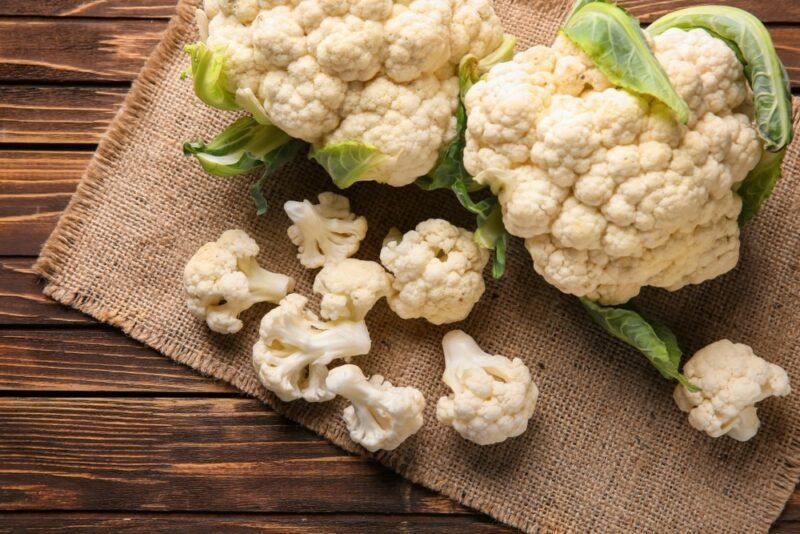 Like broccoli, cauliflower can be excellent raw. It provides a large number of nutrients and plenty of fiber. Some of the plant-based compounds may also help to reduce inflammation and perhaps even decrease the risk of cancer.
You could eat it just like raw broccoli or try making cauliflower rice instead. Cauliflower rice is often sauteed, that's true, but it doesn't have to be. You can safely eat it raw. The raw version even works better in some recipes.
Arugula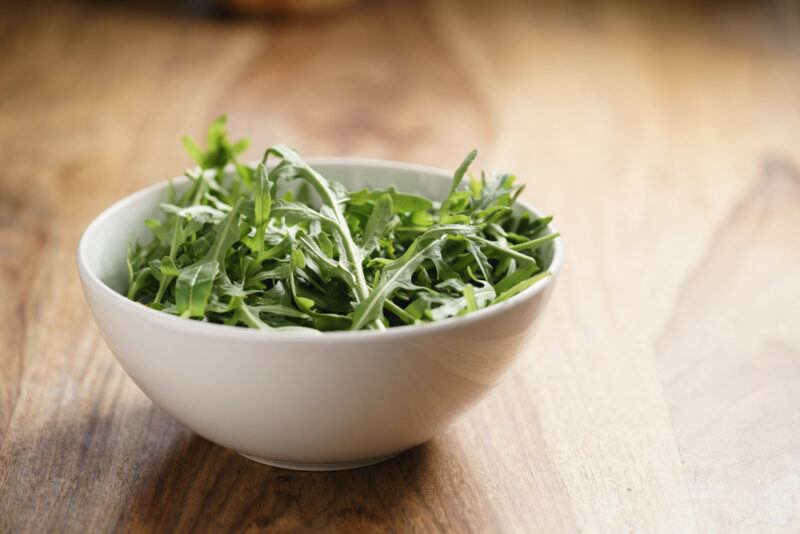 Raw arugula is not just for salads, it can be a great topping for pizzas and nachos and a fantastic addition to sandwiches and wraps. And just like collard greens, argula makes for a useful base to green smoothies. It has a bright, peppery, tart, and slightly bitter taste that works well in many situations.
Arugula has high levels of antioxidants, fiber, and phytochemicals. It is an excellent source of vitamin K and also contains calcium, vitamin C, iron, folate, potassium, magnesium, and provitamin A.
Lettuce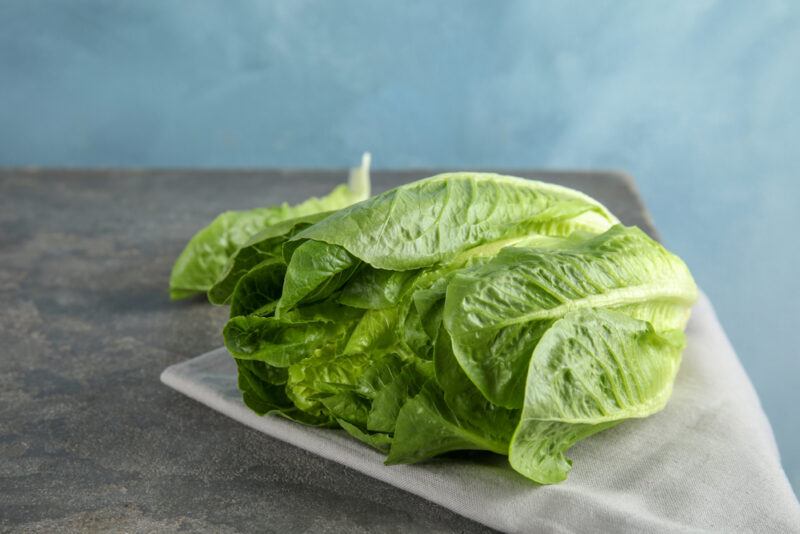 Raw lettuce is not just for salads and wraps. You can also try topping it like you would a cracker. Some people even make wraps using lettuce instead of bread. And since it's mainly water, try juicing the vegetable too. Or perhaps another green addition to your green smoothies. Raw lettuce has a crisp, mild, buttery, and peppery taste.
Depending on the variety, its nutritional contents also vary. But generally, almost all lettuce contains a good amount of vitamin A and small amounts of vitamin C and iron.
Radishes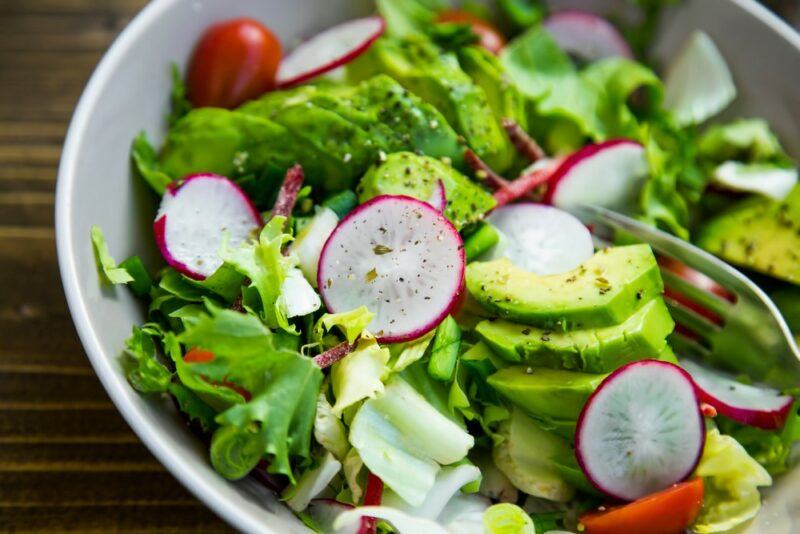 Radishes are much better served raw than cooked. They offer a fantastic crunch, along with a distinct peppery flavor. You'll often see radishes sliced thinly on salads or served in sandwiches.
Once again, there are plenty of health benefits. Some of these come from plant-based antioxidant compounds, which can help to decrease inflammation and protect your heart.
However, it's important to be careful with radishes. As with broccoli and cauliflower, raw radishes can be difficult to digest and some people experience side effects from them.
Onions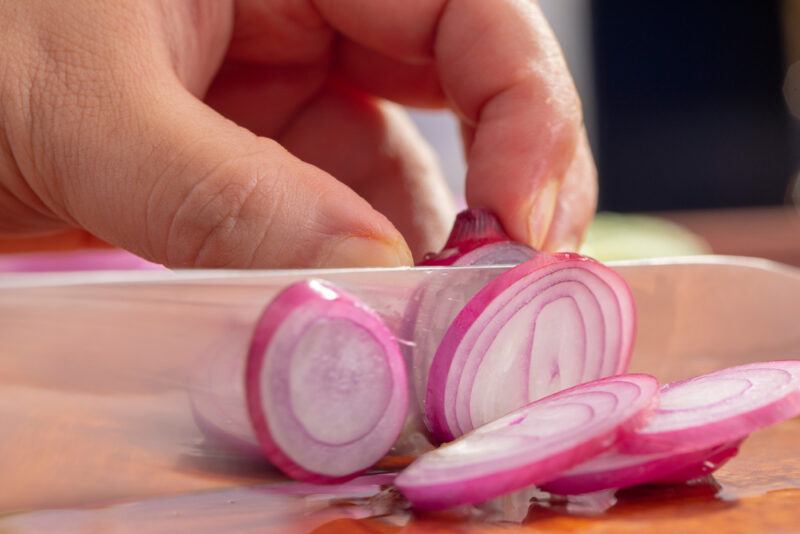 Raw onions will surely give your guacamole a lovely kick. They add another layer of flavor and texture, too, to your tartar sauce. You can also thinly slice the onions and simply add them to salads, salsas, and toppings for burgers or sandwiches. Raw onions have a sharp and pungent flavor with a crisp and crunchy texture. You can lessen their astringent flavor by soaking them in cold water for a few minutes.
Onions are mostly water, carbs, and fiber. They're rich in antioxidants and plant compounds, while also containing a decent amount of vitamin C, vitamin B6, folate, and potassium.
Zucchini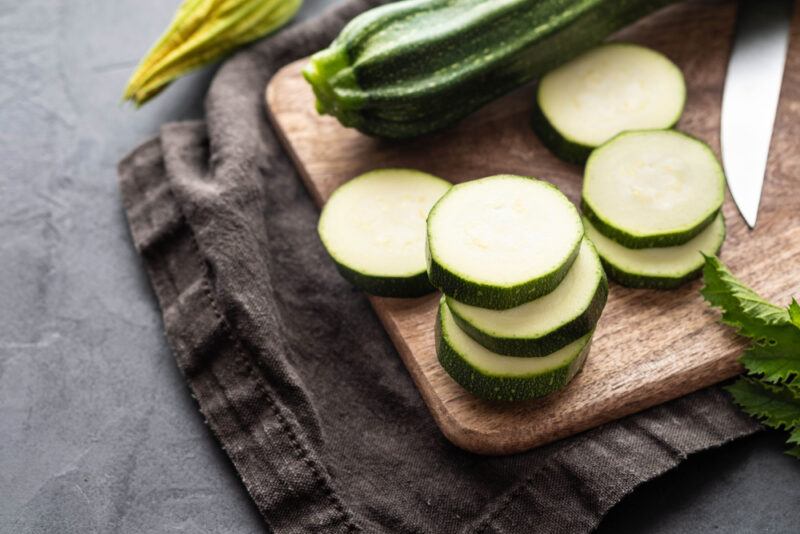 First of all, zoodles, right? Make use of that spiralizer and make some zucchini pasta. Zucchinies are also great for wraps and salads. You can also try juicing zucchinis or adding them to your smoothies. They can even be used as a smoothie base. Raw zucchini has a mild, slightly sweet, and bitter taste.
Zucchinis are amazing sources of antioxidants that include lutein and zeaxanthin. They're also a great source of folate, potassium, and vitamin A.
Bell Peppers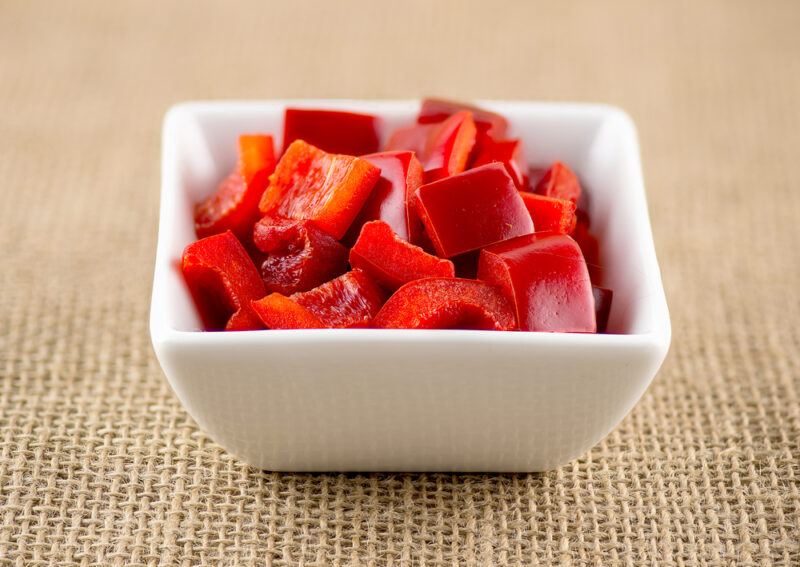 Raw red bell peppers will make for a great snack, simply slice them up and serve it with hummus. They're also a great addition to salads. You can also add them in smoothies – for starters apple and red bell pepper is a great combination. Raw red bell pepper has a mild, sweet, and fruity taste.
In fact, many people say that raw bell peppers are better than cooked ones.
Red bell pepper is rich in vitamin C, in fact, a cup of sliced red bell pepper can provide up to 195% of recommended daily intake. It also contains folate, potassium, and vitamins K1, E, and A.
You can eat green and yellow peppers raw as well. These aren't as sweet as red peppers, but they're still very tasty.
Kohlrabi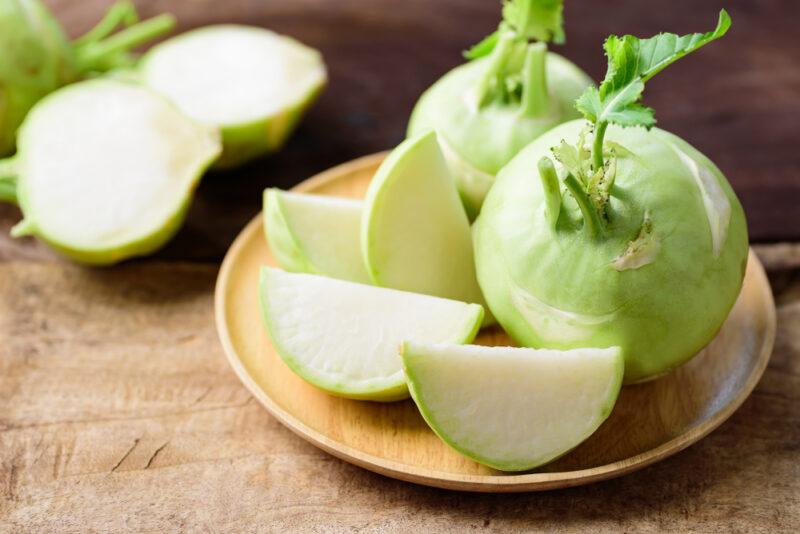 Kohlrabi, also called turnip cabbage or German turnip, can be eaten raw. You can simply slice, grate, or julienne raw kohlrabi into your salad or slaw. Since it belongs to the cabbage family, it has a familiar sweet and peppery flavor. The texture can be compared to that of broccoli stalks.
Kohlrabi is another excellent source of vitamin C. A cup can get you 93% of your daily vitamin C needs, which is pretty impressive. It's also packed with antioxidants, while also offering fiber, potassium, and vitamin B6.
Artichokes

The heart of raw artichokes is perfect for salads. Simply slice them thinly and dress them with lemon juice to prevent browning. Raw artichokes have a mild slightly nutty taste with hints of bitterness, they're actually quite similar to Brussels sprouts or asparagus.
Artichokes are high in fiber and also contain vitamin C, potassium, magnesium, and folate. They are also one of the vegetables with the highest antioxidant content.
Spinach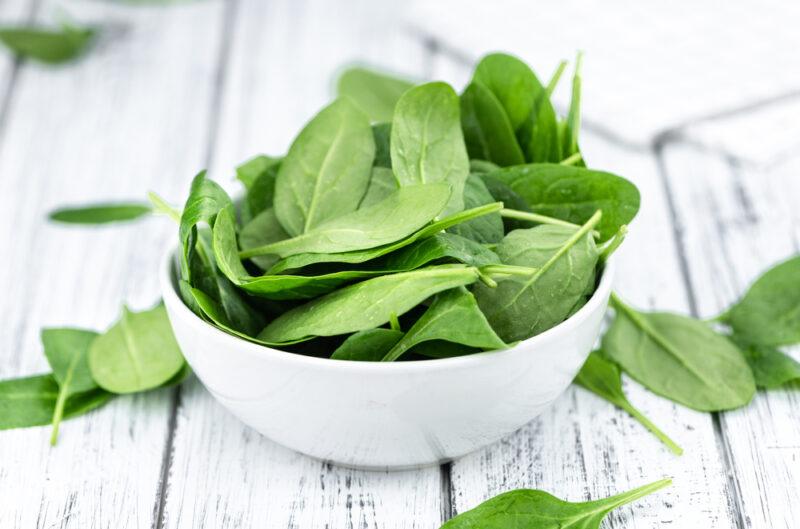 Spinach, especially the young leaves, is perfect for salads. It's also a great addition to your sandwiches or juices and makes a great base for green smoothies as well. Raw spinach has a mild, green, and slightly sweet taste.
Spinach is an excellent source of vitamins C and K, carotenoids, folic acid, iron, and calcium. It also contains many plant compounds like lutein, kaempferol, nitrates, quercetin, and zeaxanthin.
Snow Peas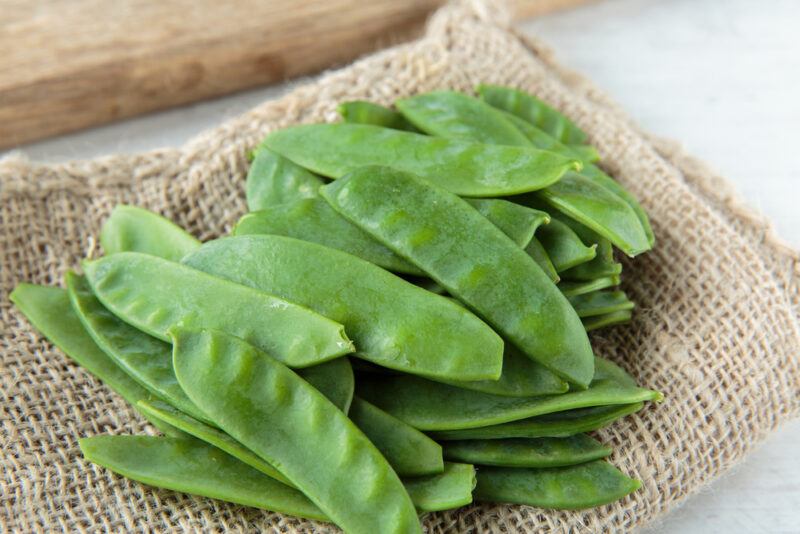 Snow peas are edible pod peas that are flat and thin. Both the seeds and pods are edible. They can be eaten whole and raw as snacks or in salads. Snow peas are mildly flavored, with a somewhat sweet taste, and are also very crisp yet slightly tender.
Snow peas are a rich source of iron, calcium, zinc, copper, selenium, and manganese. They're also a good source of niacin, pantothenic acid, thiamin, and pyridoxine.
Sugar Snap Peas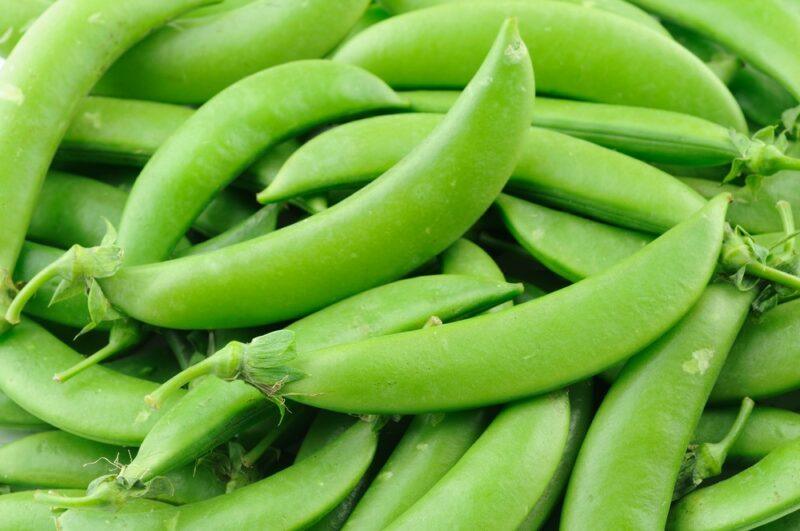 Sugar snap peas are similar to the snow peas that we already talked about and offer the same nutritional benefits. However, sugar snap peas are often preferred for eating raw, as they are packed with flavor. They're also a little sweeter than snow peas.
In fact, raw sugar snap peas are better than cooked ones, as cooking them decreases their distinctive crunch. Try using raw sugar snap peas in a salad or even just as a snack on their own.
Kale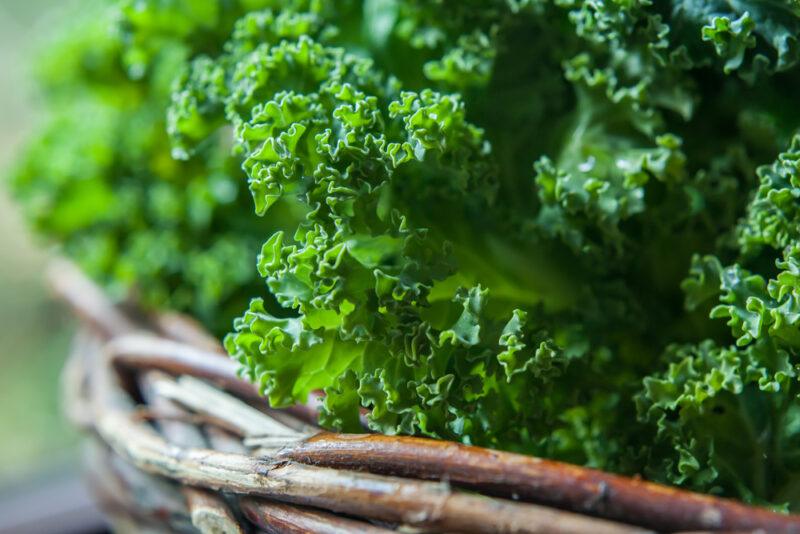 Raw kale, when finely sliced or shredded makes for a great salad base. It's also perfect for wraps and sandwiches. It will be a welcome addition or a solid base for your smoothie recipes as well. And of course, you can always try juicing it. Raw kale has a strong earthy taste with hints of bitterness. The texture can be dry, tough, and crunchy.
Kale contains vitamins A, C, and K, folate, alpha-linolenic acid, lutein, zeaxanthin, phosphorus, potassium, calcium, and zinc.
Jicama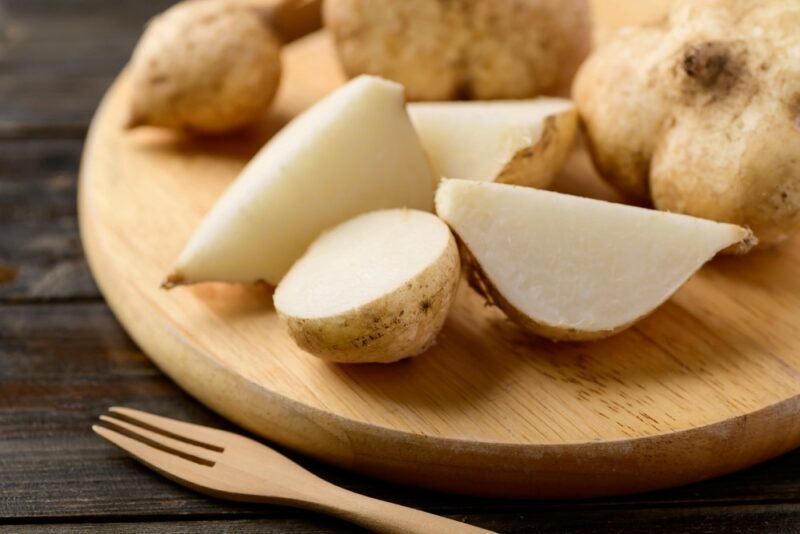 Jicama is an unusual root vegetable that's becoming increasingly popular. It looks a little like a potato with its brown skin and white flesh. However, the flavor is quite different, as jicama tends to be sweet, mild, and a little nutty.
The vegetable is surprisingly good raw. The raw flesh has a fantastic crunch to it, which works particularly well as part of a salad.
However, it's important to be a little cautious, as jicama is high in fiber. While fiber is good for you, too much fiber can cause digestive issues. Increasing your fiber intake too quickly can cause problems too, so it's best to take things slowly.
Watercress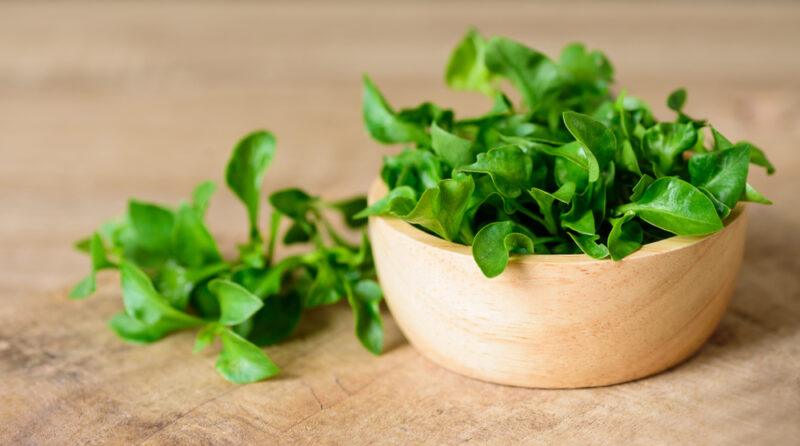 Watercress, also called yellowcress, is an aquatic flowering plant that belongs to the cabbage family. It can be eaten raw as a base for your salad or as an addition to other veggies. It's a great fresh ingredient in your sandwiches as well.
And of course, don't forget watercress smoothies! The vegetable actually goes very well with avocado so try that combination as well. Watercress actually has a peppery taste that is quite similar to arugula.
This vegetable is rich in vitamin C and beta-carotene. It's also a great source of calcium, iron, folate, and vitamin E. Watercress also contains vitamins B6 and K, thiamin, potassium, and iodine.
Celery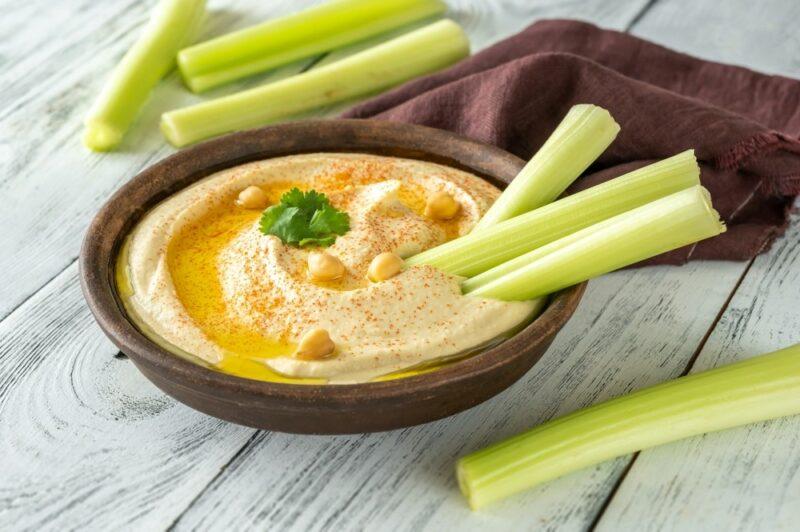 We can't forget celery. This crunchy vegetable is often eaten raw and valued for the crunch that it adds. It's easy to serve too, just offer celery sticks and dip – perhaps with some sliced carrots, cucumber, and bell peppers as well.
Celery is high in water, which makes it important for hydration too. Getting extra water in your food is always helpful, especially as it's so easy to be slightly dehydrated.
Celery has also been linked to many health benefits, such as improving digestion and heart health, while decreasing the risk of various diseases. You'll get many of those benefits from celery juice as well, but celery is even more powerful, as you're getting fiber as well.
Carrots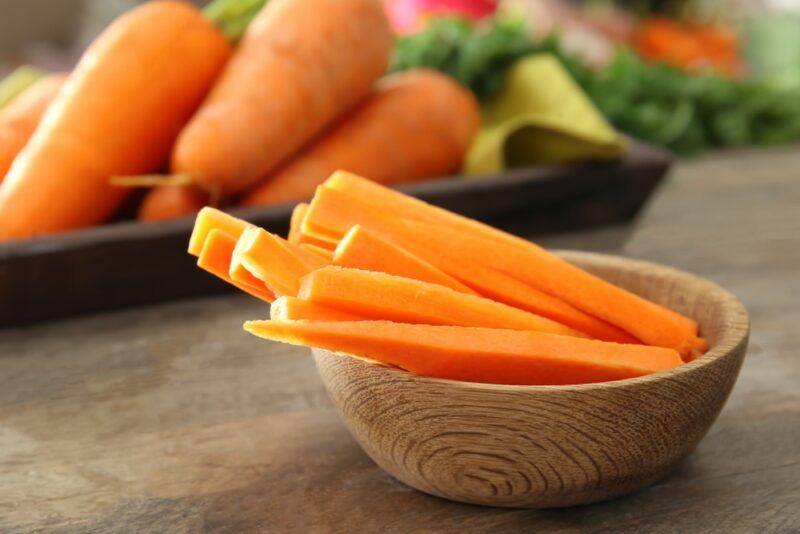 Carrots have a fantastic crunch when you eat them raw. They're often served with dip, but are just as tasty on their own without anything added.
Carrots are particularly famous for their beta carotene content. Beta carotene is an important pigment molecule that our bodies can convert into vitamin A. Beta carotene is also an antioxidant, meaning it can help to decrease oxidative stress and inflammation. You can also experiment with other varieties of carrots, including yellow and purple ones.
Cucumbers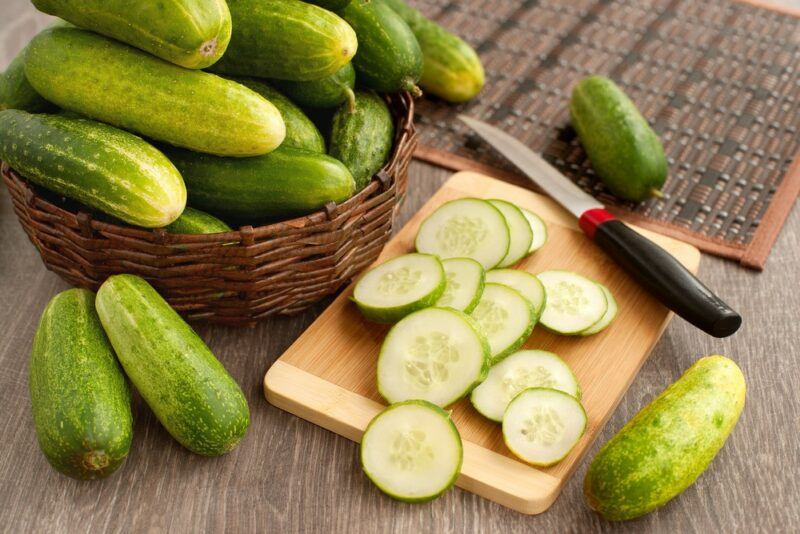 Cucumbers are botanically considered a fruit (like tomatoes, which are delicious raw too), but we treat them like vegetables – so they're getting included on this list.
Not surprisingly, cucumbers are delicious raw. They have a mild flavor and a delicious watery crunch. They're very popular as a salad ingredient or served with dip.
Interestingly, cucumbers can also be cooked. There are recipes for sauteed, stir-fried, and even roasted cucumbers. This suggests that cooked cucumbers are worth trying, although most people stick to the raw option instead.
Tips to Remember When Eating Raw Vegetables
When you're eating vegetables raw, you want to make sure as much as possible that they are free from any contamination. It's best if you can have access to organically grown vegetables in your area or if you're growing them yourself. Otherwise, here are some tips to consider to make sure you're safely eating raw vegetables.
Be 'Picky' With Your Vegetables
When buying vegetables, be picky – choose the ones that are not bruised, damaged, or showing any discoloration. Lightly squeeze to check if they're firm and avoid those that already have soft spots. Ideally, choose vegetables that are in season.
Be Cautious Of Pre-Prepared Or Pre-Packaged Salads
This is especially true for people with low immunity, the elderly, pregnant women, and children because of the risk of contamination. If you absolutely must buy pre-prepared salads, then make sure to carefully examine the package for any signs of spoilage, check the expiry date, and make sure to refrigerate them.
Avoid Cross-Contamination
From the minute you brought them from the grocery store or farmer's market, make sure they don't come in contact with raw food like meats. The same is true when storing the veggies at home in your fridge, freshly cut and ready-to-eat vegetables should be stored above raw fish, meat, or poultry to avoid cross-contamination.
Wash And Prep Them Well
Of course, wash your hands before and after handling your veggies. Make sure you're using a cutting board that is specifically for vegetables (you should have a separate one for raw meat, poultry, and seafood). Inspect veggies and cut away any bruised or damaged areas, then discard the outer leaves of leafy vegetables. Wash them thoroughly. Use a produce brush for veggies like zucchinis if necessary.
Immediately Consume
Although vegetables can last longer when properly stored, it's best to quickly consume those that you're planning to eat raw. Don't leave them sitting around for long, as their quality can quickly decrease.
This is particularly true for pre-prepared or pre-packed salads. And once you've taken them out from the fridge, it's not advisable to put them back in if they've been left at room temperature for more than 4 hours.
Other Things To Consider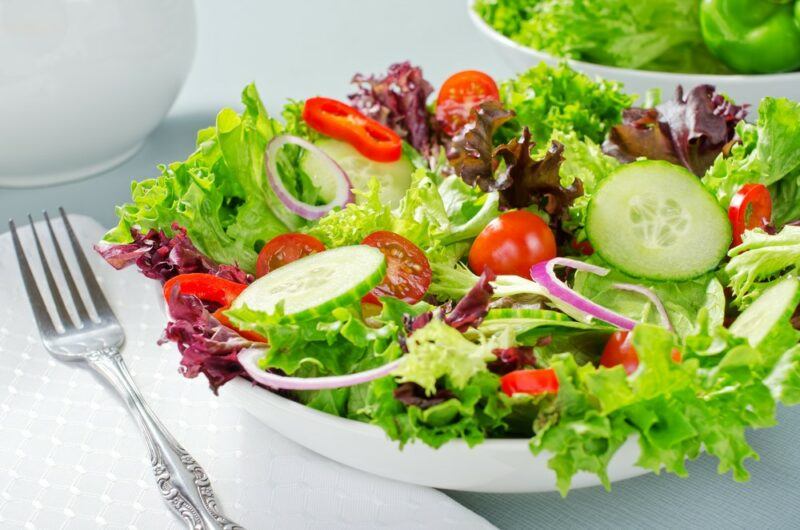 Raw Vegetables Can Be Hard To Digest
While raw vegetables seem healthier, they're also harder to digest. This can be an issue if you have a sensitive digestive system or if you're eating large amounts of raw vegetables.
This reinforces the idea of going with what works for you. Pay attention to how your body responds to raw vegetables. Do they make you feel better or worse? If you're not sure, try swapping some raw vegetables for cooked ones. See if doing so improves your health or makes things worse.
Some Vegetables Cause Side Effects
Some of the vegetables on this list cause side effects like gas, stomach cramps, low blood sugar, and decreased blood pressure, particularly when consumed raw in large quantities. Issues are particularly common with cruciferous vegetables. Some people find that they can't eat these vegetables raw at all.
You Don't Necessarily Get More Nutrients
Many people choose raw vegetables for their nutritional benefits. This makes sense, as vegetables lose some nutrients when they're cooked.
However, the situation isn't as clear cut as it seems – as vegetables also become easier to digest when they're cooked. This means that sometimes you get more nutrients from cooked vegetables than from raw ones, as strange as that sounds.
Too Many Vegetables Can Cause Problems
Finally, it often seems like more vegetables must be a good thing, but that's not always true. Too much of anything can be unhealthy – even vegetables.
One issue is the fiber. While most of us need more fiber, too much fiber can actually lead to digestive issues. You might also find that you're not getting enough other types of food, which isn't good for you either.
You might end up with too much of problematic compounds, such as oxalates. So, while it's important to have plenty of vegetables, some caution is needed.