For a balanced diet, we need about three cups of vegetables every day. And that can seem a lot if you're not exactly into vegetables. Well, then problem solved because you can simply juice them! Yes, you can extract those veggie liquids and just drink them in one go. That way you can ensure you're getting enough vegetables in your diet. And worry not because there are a lot of veggies that you can juice. Many of these are also some of the best vegetables to eat raw. Some may be better than the others while some can be considered the best vegetables to juice – both flavor and nutrition-wise.
As per FAO definition, vegetable juice is "the liquid unfermented but fermentable product or lactic acid fermented product intended for direct consumption obtained from the edible part of one or more sound vegetables and preserved exclusively by physical means. The juice shall be free from skins, seeds and other coarse parts of the vegetables. It may be clear, turbid, or pulpy. It may have been concentrated and reconstituted with water."
These concentrated vegetable juice, of course, contains the vitamins, minerals, and antioxidants which is great for supplementing a normal diet. The keyword here is supplement. Some people resort to juicing for cleansing or detoxification purposes. In fact, the popularity of vegetable and fruit juices is known among dieters who are looking to lose weight via a juice cleanse or juice diet. This however has not yet proven to be effective.
It's unarguable that vegetable juice is good for our health but don't mistake it for some miraculous juice that can melt away fats in your body just like that. It's not a meal replacement, that's for sure. You will still need other foods to include in your diet (and exercise, if you're really looking to lose some weight). Just like what we previously mentioned, vegetables are just a part of a balanced diet – and that goes the same for vegetable juice.
You can also mix fruits with your vegetable juice to add flavor and to make it, well – more appealing? V-8 for one has a juice blend variation that contains carrot as well as pears, apple, cherry, and pineapple. Although V-8 can be readily available in grocery stores and fresh juices can easily be brought online, it's still a great idea to just make your own whenever you can. For one, it can be cheaper and two, you know exactly what goes into your juice.
Knowing the best vegetable to juice is of course your first step. You'd like your first try at juicing veggies a pleasant experience, right? You can ensure that if you know exactly which vegetables to pick. So, whether you're using an automatic juicer powered by electricity or a manual one like hand crank juicers, get them ready and prepare for some epic juicing session with these vegetables:
Best Vegetables to Juice
Beets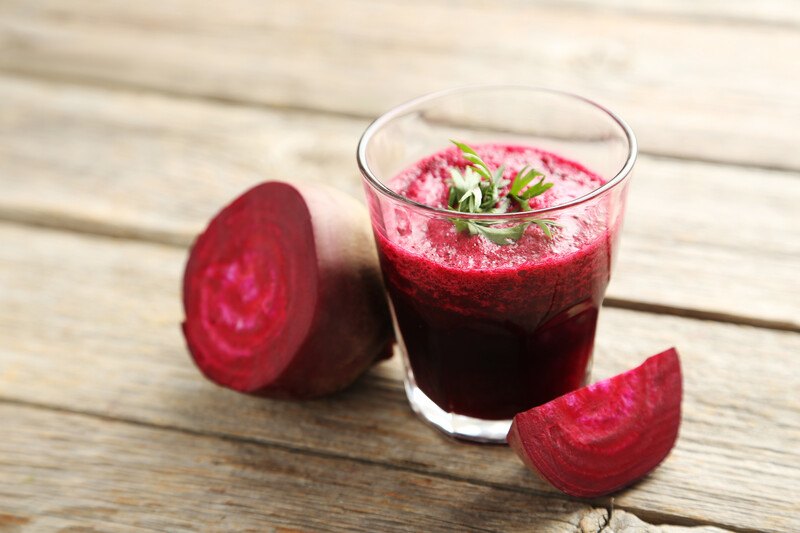 First off, lovely color, right? Plus, you can also juice their leafy green tops as well. How cool is that? You can really get your beet worth to a tee. It's also in season all year round especially summer through autumn.
Beets are high in nitrates and a good source of potassium, manganese, and folate. It's known to improve blood pressure, athletic performance, and brain health.
Broccoli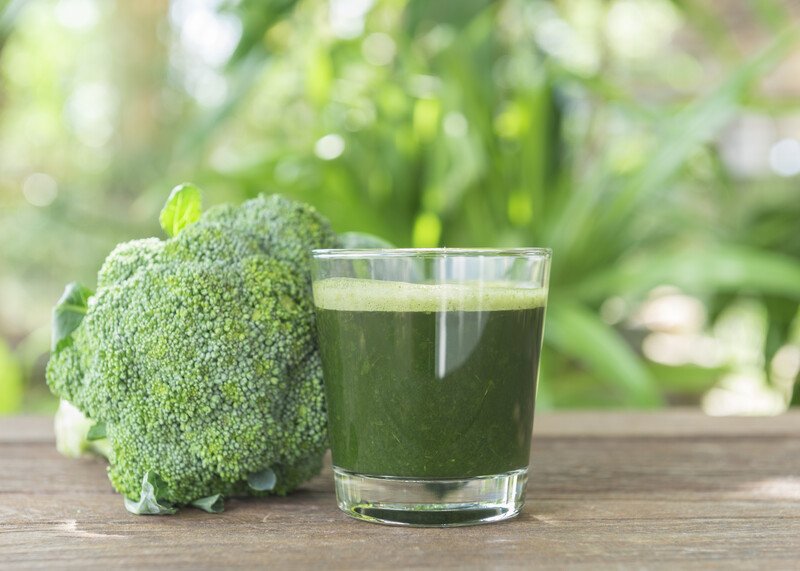 Broccoli is one of those cruciferous vegetables with really impressive health benefits. And as appetizing as roasted broccoli may sound, sometimes juicing is the quickest way to get your daily dose of vegetables.
It's an excellent source of potassium and vitamins A, B6, and C. It also contains plant compounds that help with inflammation, reduces the risk of cancer, and slow down age-related mental decline.
Cabbage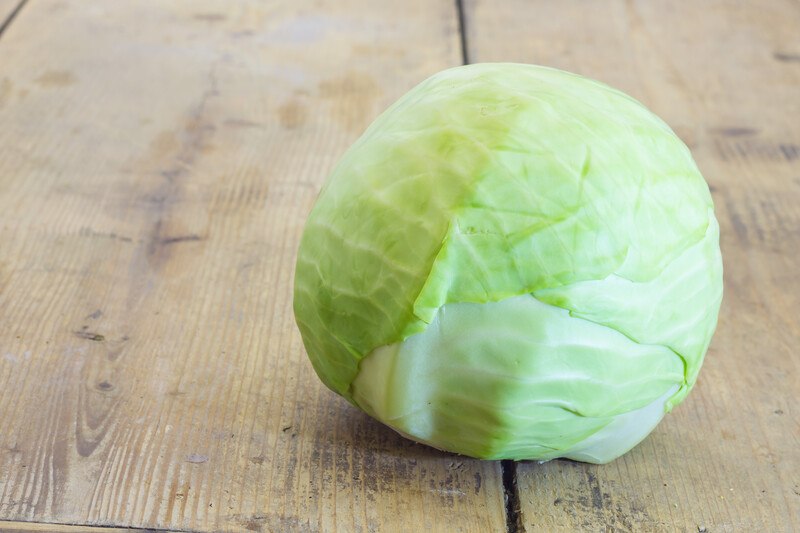 It may seem like cabbage is an odd choice for juicing but this vegetable is pack with nutrients. It also works well with other juices. So don't let your excess cabbage go to waste and immediately juice them before they go bad.
Cabbage is high in vitamins K and C. It also contains antioxidants and anti-inflammatory properties which lowers cholesterol, prevent heart disease, and improves the digestive and immune systems.
Carrots

One of the favorite vegetables to juice is the carrot. And rightfully so because not only is it nutrient-packed, it also has a slightly sweet taste. This makes carrot juice good on its own or perfect for combining with other veggie juice with not so pleasant taste.
Carrots are rich in vitamin A, biotin, potassium, beta-carotene, lycopene, alpha-carotene, and lutein. It's great for lowering the risk of degenerative eye diseases, heart disease, and certain types of cancer.
Celery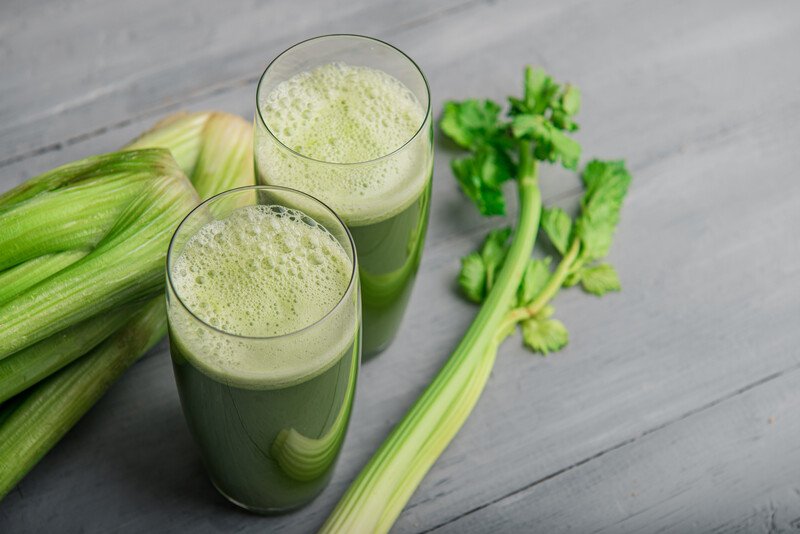 Celery at one point became a fad diet and people were excited to drink it first thing in the morning with an empty stomach. Worry not if you're not into that kind of juice diet because celery juice itself is nutrient-packed – whether you take it first thing in the morning or not.
It has a good amount of vitamins A, K, and C, and antioxidants like caffeic acid, ferulic acid, and kaempferol that may decrease inflammation. Celery can also help reduce blood pressure, triglycerides, and cholesterol levels.
Cucumber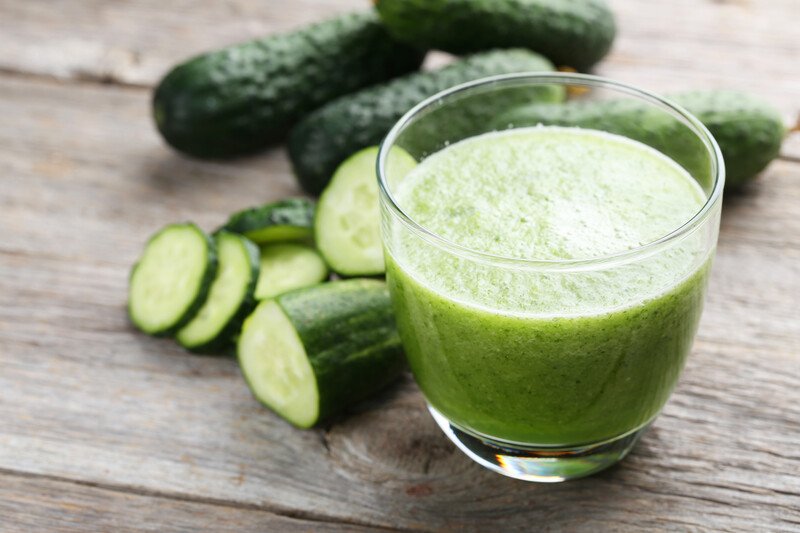 Another favorite among avid juicers is the cucumbers. It's a great addition to your broccoli juice or a great pairing with your celery juice. It's high in water content so it will keep you hydrated for sure.
It's rich in potassium, manganese, and vitamins K and C. Not only will it keep you hydrated, but cucumbers also aid in maintaining digestive health, weight management, kidney function, and overall physical performance.
Ginger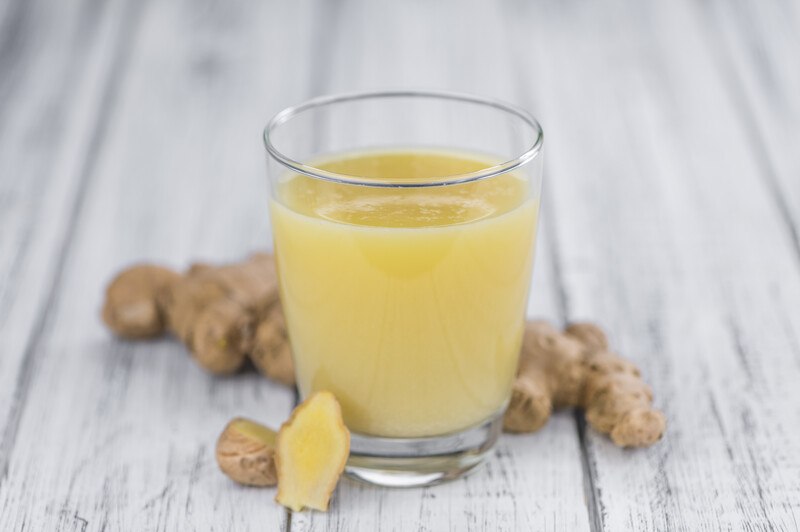 Yes, ginger! This spicy and pungent juice will be a great addition to your carrot, pineapple, citrus, or berries juice. Its citrusy and peppery taste will add a delicious layer of flavor. You can also make juice shots, booster shots, detox shots, immunity shots, or whatever you may want to call it. It's simply usually a 4 oz shot of nutrient-dense juice blend – lemon and ginger is one good combo.
Ginger is high in vitamin B6, manganese, and magnesium. It's good for helping the digestive system and improving the immune system.
Kale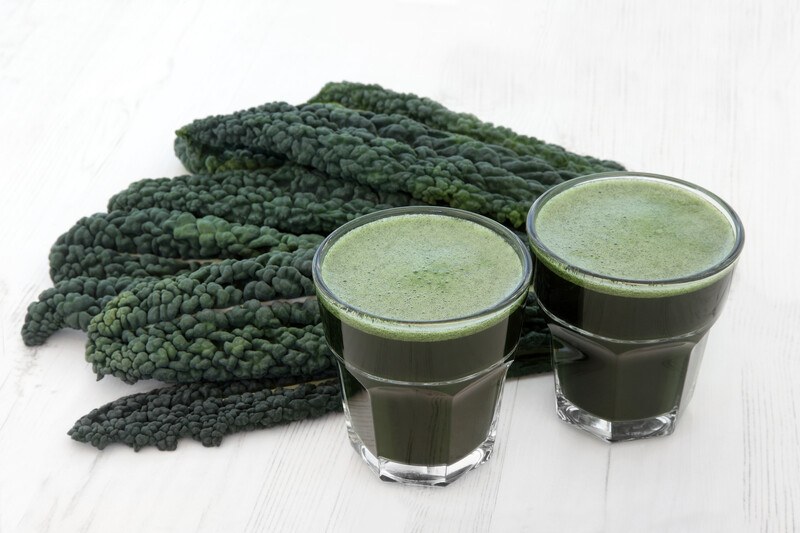 Kale pairs really well with other veggies or fruit juices. It has that mild flavor that will make for a great base for any juice concoction. When eaten raw, kale is particularly high in antioxidants like beta-carotene. So, juice away with this one!
Kale is a good source of vitamins K, A, and C. It also contains calcium, copper, and manganese. Kale is also rich in antioxidants and anti-inflammatory properties that can help prevent heart disease.
Spinach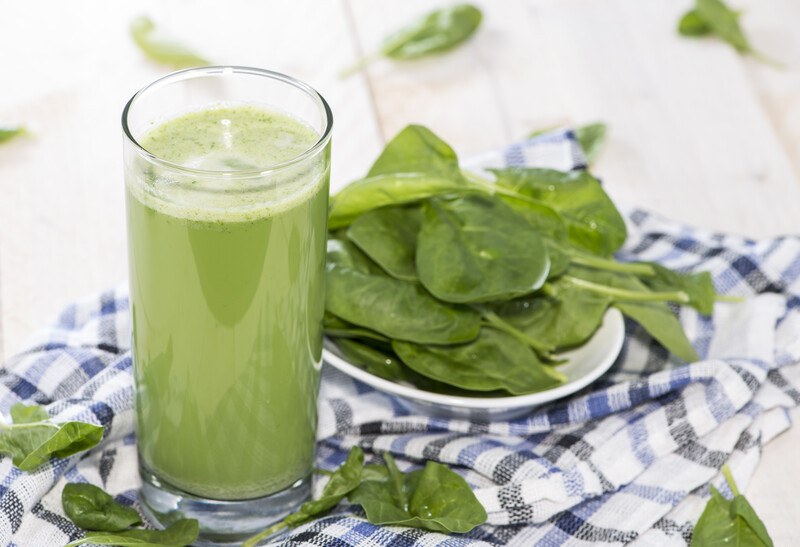 One of the most common and also affordable veggies is spinach. And with its mild and fresh flavor, it's perfect for juicing. It's great with beet, lemon, orange, tomato, or sweet potato juice.
It's a rich source of vitamins A and C, antioxidants, and nitrates. Spinach can help in reducing blood pressure, reducing the risk of heart disease, and neutralizing acid in the stomach.
Sweet potato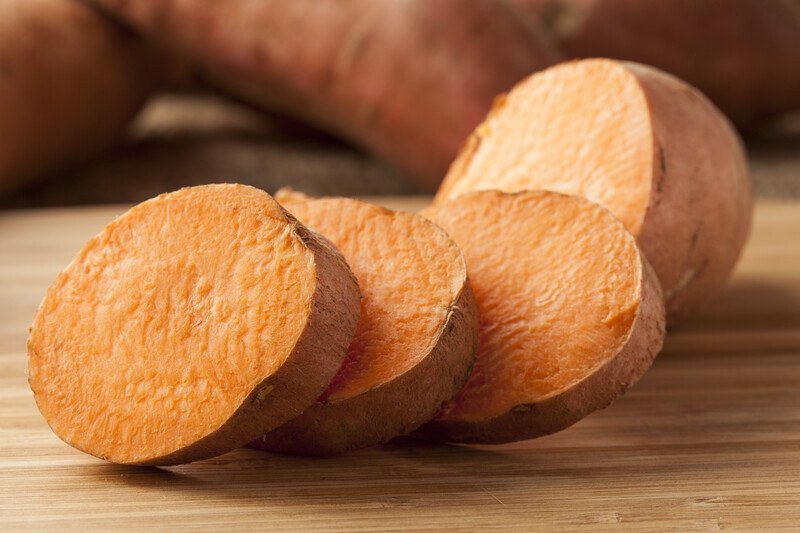 Like cabbage, sweet potato may seem like an odd choice for the vegetable to juice. But it is simply a must-try. It has a deep earthy, sweet, with hints of pumpkin and nutty taste to it. It also pairs well with carrot, apple, orange, or watercress. Sweet potatoes are also available all year round, especially around winter.
It's a good source of vitamins A, B5, and B6, manganese, pantothenic acid, and potassium. Sweet potatoes help in stabilizing blood sugar levels, preventing heart disease, and promoting heart health.
Swiss chard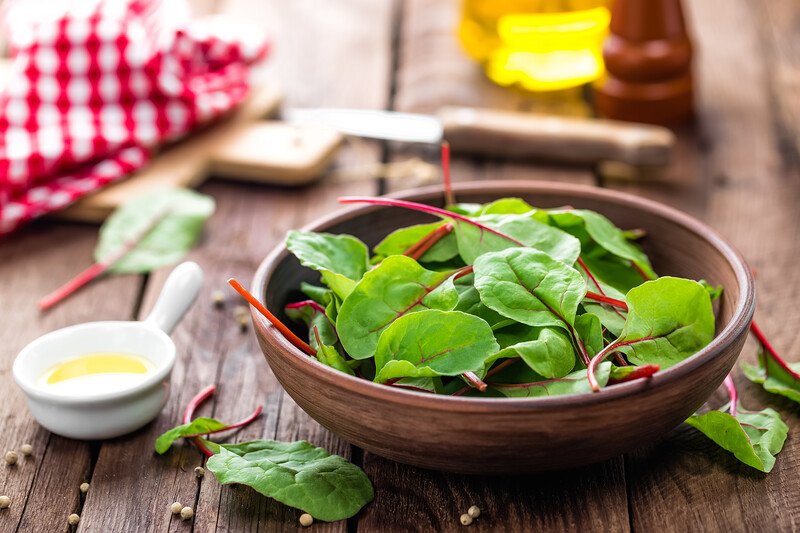 A leafy green vegetable that is quite like kale and spinach. It's also packed with key vitamins and minerals. Although compared with spinach, it has a slightly earthier taste. Its stalks actually taste a bit like celery.
Swiss chard is high in antioxidants as well as vitamins A, B2, C, E, and K. It also contains calcium, iron, manganese, magnesium, and potassium. It's great for lowering blood pressure and preventing heart disease.
Tomato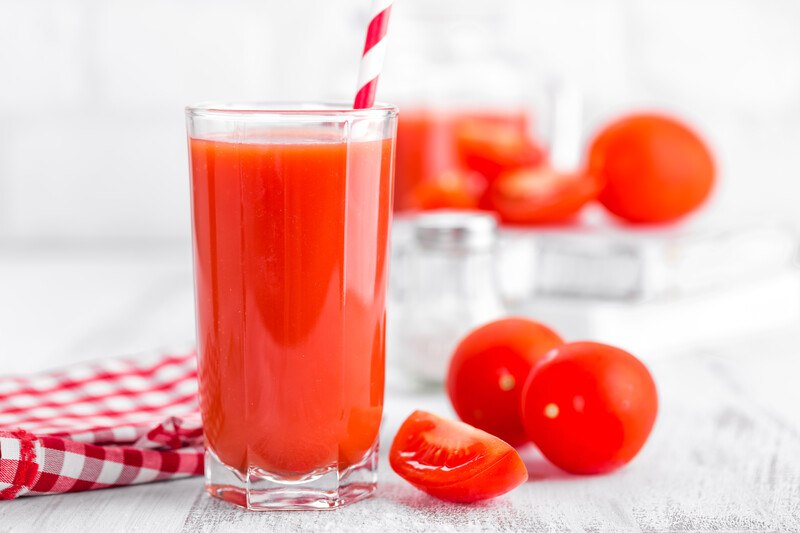 Some people may find drinking tomato juice weird – it probably felt like drinking a thin or water-down tomato sauce for them. But the key really is finding a delicious tomato juice recipe. It pairs well with mango, orange, pineapple, beet, chard, or celery. Adding a few spices also helps.
Tomatoes are known for their lycopene content which helps in lowering the risk of cancer, stroke, and heart attack. It also contains anti-inflammatory properties, vitamin C, folate, and potassium.
Wheatgrass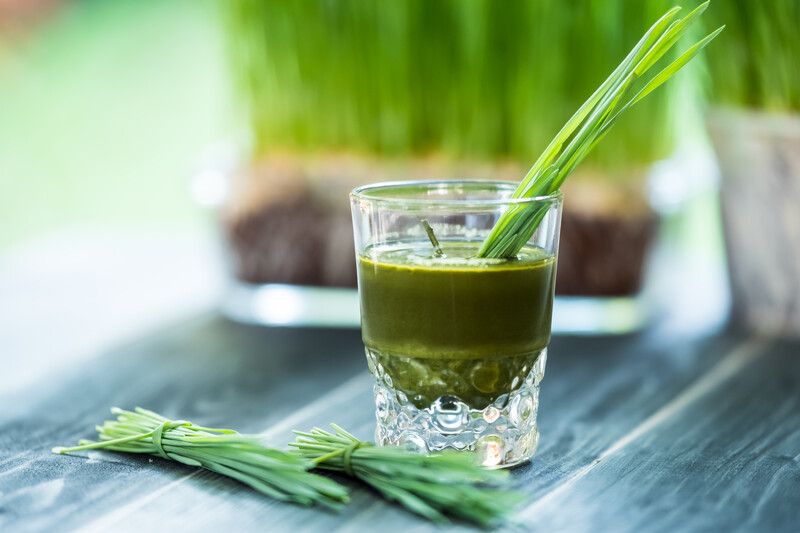 Another popular veggie to juice is wheatgrass. In fact, it was at some point a big food fad. Well for one, it's really nutrient-dense, so it's not surprising that health buffs pick on it really quick. And although its earthy taste may not be its best asset, mixing it with other vegetables can easily mask its taste.
Wheatgrass contains 17 amino acids along with iron, magnesium, phosphorus, and copper. It helps in lowering triglycerides and cholesterol levels and promoting heart health.
Juicing Facts:
Vegetable juices are not meal replacements
Like we mentioned above, it's not a meal replacement. Vegetable juice is just a way of supplementing your diet with 'more' vegetables (given that for some people consuming 2-3 cups of recommended daily intake of vegetables can be a challenge). It's not meant to be your sole 'meal' throughout the day.
Juicing can also tend to be a more convenient way of ensuring you're getting more nutrients into your body. You can simply drink it, right? Now maybe you'll say, it still involves some 'work' to actually make your own vegetable juice, and making it regularly can be a challenge for you – then perhaps you'd like to look into some juice of the month clubs. This way you can make up for days that you can't simply squeeze juicing vegetables into your schedule. It can also inspire you to try new healthy vegetables or fruit juices out there.
How you 'juice' also matters
There are 3 juicing techniques – blending, high-speed centrifugal juicing, and low-speed juice extraction. With blending, the vegetables are crushed with fast, spinning blades that give you a juice with thicker consistency because of the fiber. High-speed centrifugal juicing quickly pulverizes the veggies and separates pulp and fiber resulting in a much thinner juice. Low-speed juice extraction squeezes juice and removes pulp and fiber with a horizontal auger that rotates at a low speed.
From these techniques, it would seem that blending will give you juice with fiber but with the least amounts of beneficial compounds like Vitamin C because the technique produces the most heat. Low-speed juice extraction, on the other hand, produces juice with the highest amounts of vitamin C, antioxidants, and phenolics (because it produces the least heat among the three). That said, any technique will do – maybe one will be more preferable depending on your objective, say you still want a fiber-rich juice, then perhaps the blending technique is suitable for you.
'Juicing' is not necessarily better than 'eating'
Contrary to most juice fad diet, consuming vegetable or fruit juices do not equal a balanced diet and eating. More so, it's not necessarily 'better.' For one, (for the nth time) it's not a meal replacement. Juicing diets also tend to cause severe calorie restriction which can lead to a slower metabolism. And it completely defies the very purpose of 'losing weight' if your metabolism will slow down, right?
Again, vegetable juice is a great way to supplement your diet. It doesn't necessarily mean that your body will absorb the nutrients any better because it's in juice form. Our body is designed to process and absorb the nutrients that come from the food that we eat – that is what our organs are for. Unless of course, if you have some health issues that hinder your digestive system to function properly – that is a totally different case. Generally, still, vegetable juice (and fruit juice) is not in any way better than eating vegetables or fruits in their solid form.