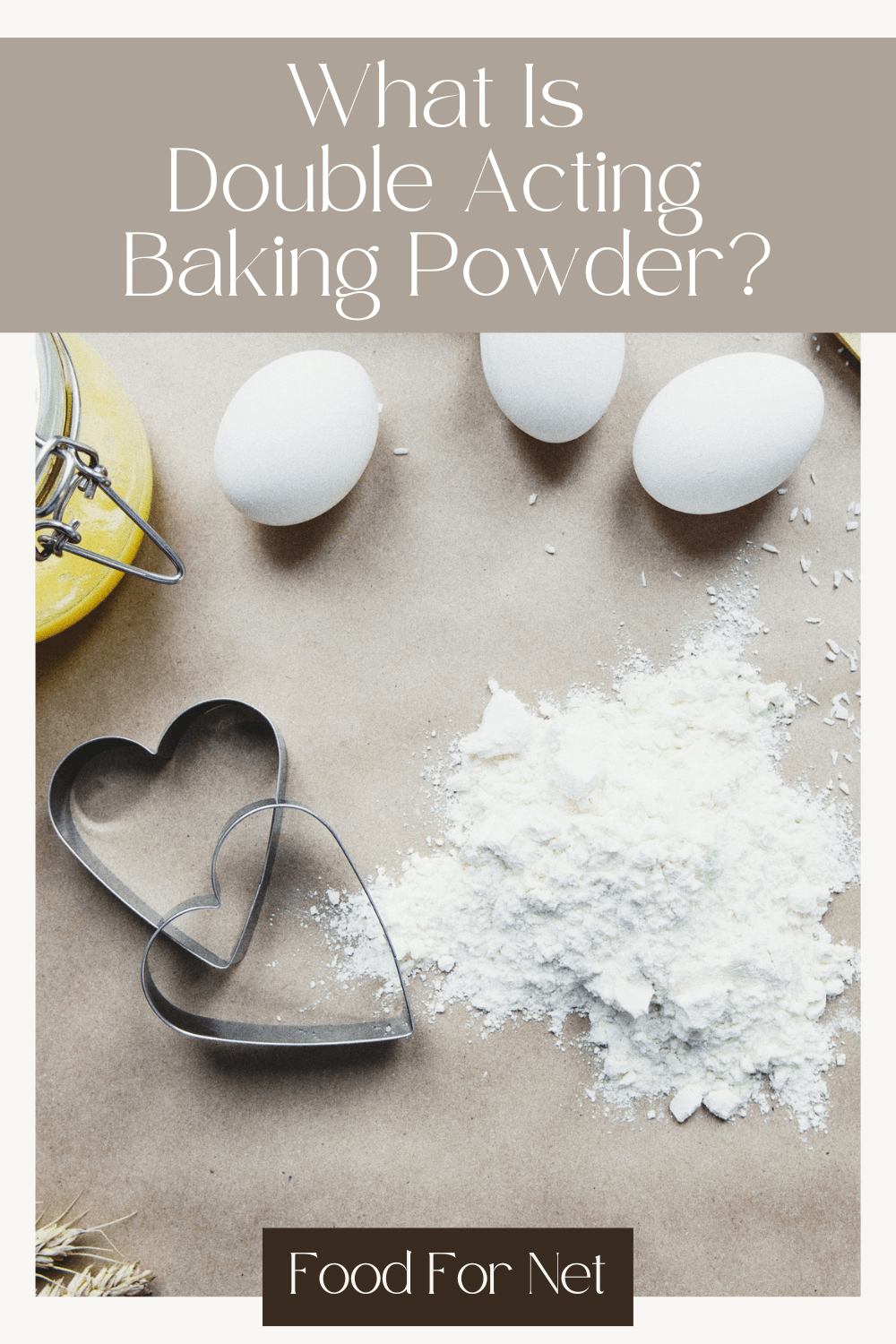 If you have any interest in baking, you'll know about baking powder. It's hard not to, as baking powder and baking soda are such classic ingredients, ones we repeatedly use in many different recipes. But, what is double acting baking powder and when is it useful?
Surprising as it may seem, double acting baking powder isn't particularly unusual. It's actually the most common form of baking powder, the one that is called for in most recipes and even found in baking subscription boxes.
As the name suggests, double acting baking powder is useful because it reacts twice. The first reaction happens when you mix liquid into the mixture. The second is heat-based instead. Both reactions cause carbon dioxide bubbles that add air to your baking, providing plenty of rise and a light and desirable texture.
This effect is perfect when you're making cakes, muffins, and even pancakes at home. In fact, baking powder is used in many different recipes and almost always makes them better.
Some questions still remain though, including when you should be using this type of baking powder, what advantages it has, and whether there are any useful substitutes.
An Introduction To Baking Powder
What Is It?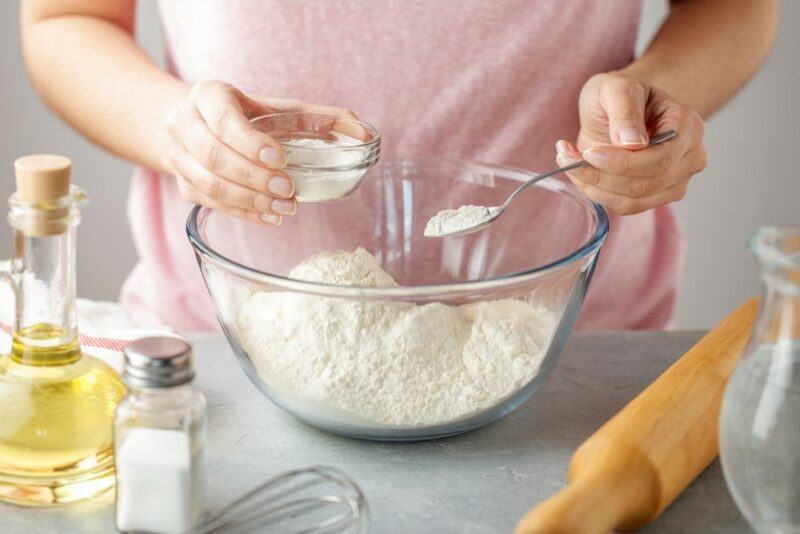 Baking powder itself is a leavening agent, which contains a weak acid and either carbonate or bicarbonate (the carbonate/bicarbonate is a base). There's also some type of buffer included, like cornstarch, which stops the acid and base from reacting too early by absorbing some moisture.
When the baking powder is exposed to water, an acid-base reaction occurs, which releases carbon dioxide. This creates bubbles of carbon dioxide throughout the mixture, which helps to soften and lighten it.
What Is Baking Powder Used For?
Baking powder is often used in baking to lighten products, particularly when fermentation would create undesirable flavors or where the batter is not able to hold gas bubbles for long enough for fermentation to be effective.
As a result, baking powder is an effective way to make baked products rise. It's most useful in recipes that don't have any acidic ingredients. If there is something acidic, like buttermilk, baking soda tends to be used instead.
You'll often see baking powder used in cakes, cookies, muffins, pancakes, and plenty of other treats.
Is Baking Powder The Same As Baking Soda?
Baking powder and baking soda look similar and have some of the same functions. However, they're also distinct products.
Baking powder contains an acid and sodium bicarbonate. This means it just needs a liquid to be activated. As such, your baking powder starts to fizz the moment it gets wet. This often means it starts to fizz as soon as you add liquid ingredients into your recipe.
In contrast, baking soda is just sodium bicarbonate. As such, it needs an acid as well as a liquid before it is activated, so it's typically used in recipes that have an acidic component.
Baking soda also tends to have a stronger effect – and you'll need roughly 3 teaspoons of baking powder to replace every teaspoon of baking soda if you're making a substitution.
Double Acting Baking Powder Vs Baking Powder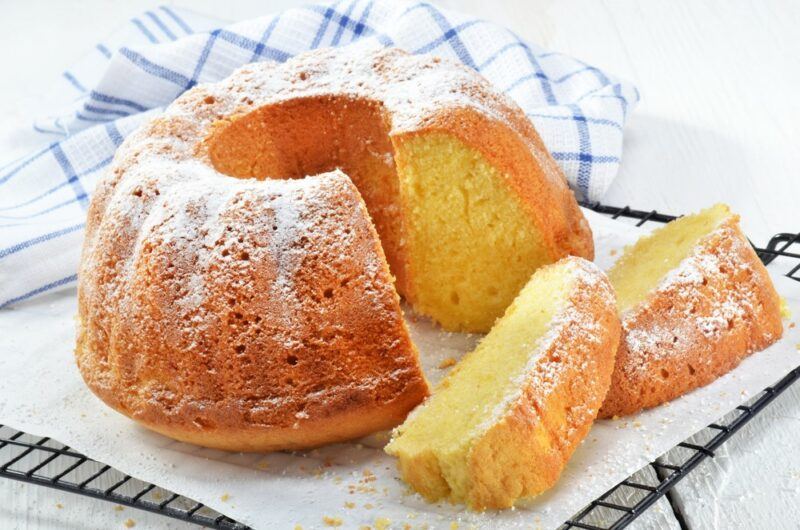 Double acting baking powder makes baking rise just like the single acting version. The big difference is that double acting baking powder will react twice. The first reaction happens when the powder is exposed to liquid. The second is when it is exposed to heat (specifically, when the temperature reaches more than 140˚F).
The first reaction of the baking powder acts to prime your dough, while the second is the one that leavens it.
What Is The Advantage Of Double Acting Baking Powder?
Double acting baking powder tends to be much more versatile than the single acting version. This is why professional bakers and home bakers use it so often.
In fact, the only times where single acting baking powder is the ideal choice is when you're worried about cracking or if you're trying to recreate a specific historical recipe.
Part of the problem is that you need to move fast with single acting baking powder. As soon as the baking powder is mixed in, you need to get the item straight into the oven. Wait too long and the bubbles start to dissipate and you lose that desired lift. You can even ruin your dish by simply overmixing it, as this pops some bubbles and decreases the rise.
Because double acting baking powder has an initial fizz and then a later one during baking, timing and overmixing aren't such big issues. Double acting baking powder is also easy to find, so there's little reason to use any other type.
What Does Double Acting Baking Powder React To?
Double acting baking powder reacts first to moisture and then secondarily to heat. The heat-based reaction is particularly significant, as this provides carbon dioxide part way through the baking process, right when it is the most valuable.
Uses Of Double Acting Baking Powder
You can use double acting baking powder for most baking where some type of rise is needed. This includes making pancakes, cakes, cookies, and plenty of other treats.
Basically, if the product isn't prone to cracking and may not be going in the oven immediately, double acting baking powder is the way to go. Pancakes are a perfect example, as you cook the batter in stages, rather than all at once. Using single acting baking powder would mean that many of your later pancakes would end up being limp, which isn't appealing at all.
If you're following a recipe, simply use whatever type it asks for. If the recipe doesn't specify, go with double acting baking powder. This is the more common type and recipes that require single acting instead are likely to ask for it.
Frequently Asked Questions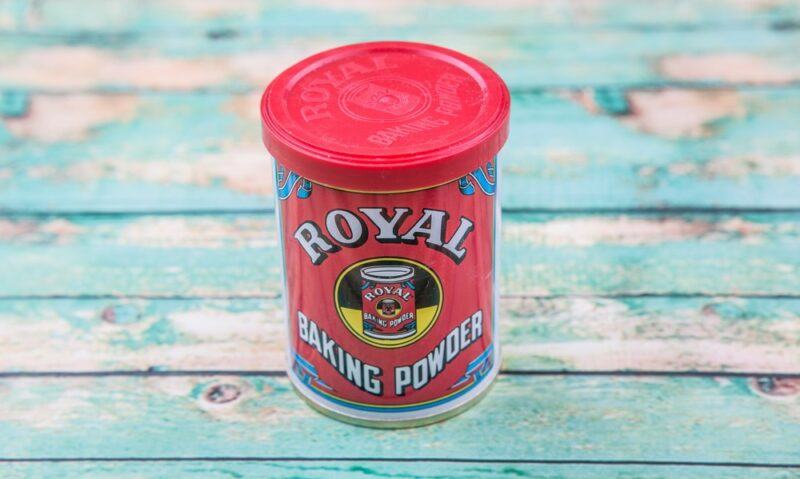 Can I Use Single Acting Baking Powder Instead Of Double Acting Baking Powder?
Most recipes will still work with single acting baking powder, as long as you bake them straight away. Even a slight delay will have negative effects on your product. Also ensure that you don't overmix, as doing so will decrease the amount of rise as well.
You can also substitute in the other direction, using double acting baking powder instead of single acting. Doing so means you don't need to stress as much about mixing or getting the item straight in the oven.
However, double acting baking powder won't work as well for treats that may crack, like donuts. Many recipes will come with instructions, telling you which type of baking powder to use and whether you can substitute. If the recipe creator doesn't give details about substitution, it's probably best to stick with the product listed in the recipe.
Are Most Baking Powders Double Acting?
Yes. Most baking powder you see in stores will be double acting, even if this isn't obvious at first glance. Double acting powder tends to be much more common, as it is versatile and simple to use.
In fact, single acting baking powder is fairly rare and can even be challenging to find.
Is Double Acting Baking Powder Gluten Free?
There's no gluten in baking powder, as it simply relies on baking soda, cream of tartar, and some type of starch (often cornstarch). There is a low risk of gluten contamination, but you can avoid this by looking for brands that state they are gluten free.
Is Double Acting Baking Powder Aluminum Free?
Sodium aluminum sulfate is often used to create the double acting property in the baking powder. This takes the form of a crystalline powder that melts at high temperatures. Once this reaches 140˚F it melts enough to react with the sodium bicarbonate in the powder, creating the desired bubbles.
The use of sodium aluminum sulfate means that double acting baking powder normally isn't aluminum free. But, there are exceptions. Because many people wish to avoid aluminum, some companies have used other compounds to provide the double acting property.
Aluminum free baking powder can be just as effective as the version that contains aluminum, but make sure you choose one that is double acting, rather than a single acting product.
What Is A Substitute For Double Acting Baking Powder?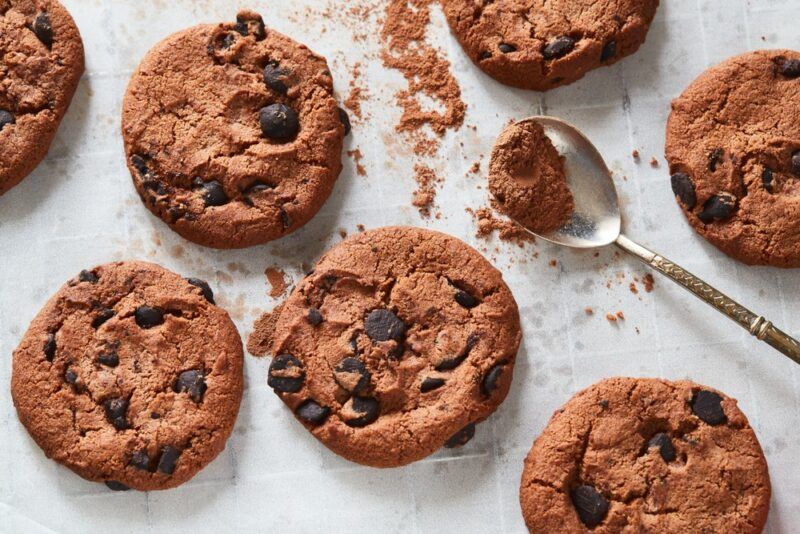 Single acting baking powder is the easiest substitute for double acting baking powder. However, the single acting version is hard to find, so if you don't have double acting baking powder, you probably don't have single acting baking powder either.
Baking soda is an easy alternative. Or, you can combine roughly ¼ teaspoon of baking soda with ¾ teaspoon of cream of tartar, which gives you the equivalent of single acting baking powder.
Final Thoughts
Because double acting baking powder is so common, you won't normally need to think much about it. Single acting baking powder is actually much trickier and you'll need to do some hunting to find products that fit this bill.
Still, double acting baking powder is generally the type you'll need. Not only is this the most versatile type of baking powder – it's also the easiest to use. With it, overmixing stops being a huge problem and you can easily have a gap between when you mix the baking powder in and when you place the baking in the oven.