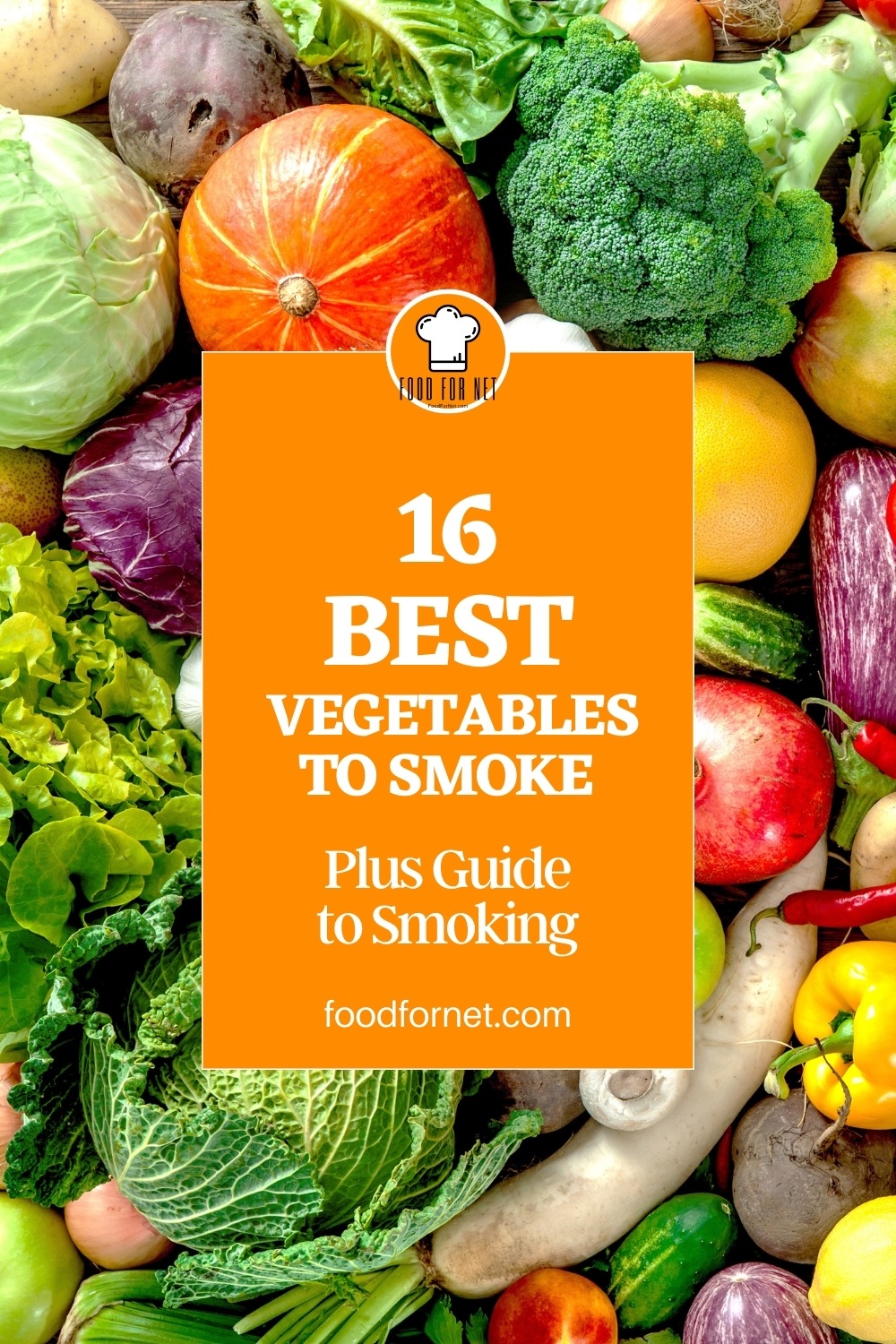 If you love and enjoy the flavor of smoked foods like meat, chicken, or fish, then you might very well love smoked vegetables, too! It's actually a quite versatile dish, you can simply grab some of the best vegetables to smoke and cook them at low or high heat in your smoker or even in your grill. And just like that, you have yourself a veggie dish that your family will surely enjoy.
Smoking is a method of cooking food over the fire with wood chips added to it to achieve a smoky flavor. Hot smoking which is done with a smoker (an outdoor cooker used specifically for smoking) slowly cooks meat, poultry, or fish and smokes it at the same time. And of course, you can also smoke fruits, nuts, herbs and spices, and yes – vegetables!
As to which smoker can you use for smoking veggies, well, whatever smoker you have will do just fine. If you already have one at home that you use in smoking your meat, poultry, and fish – then yes, that too, can beautifully smoke your veggies. However, if you are interested and looking to buy your first or a new smoker, see the list of the best smoker that we compile here.
If what you have is a grill, with just a little improvisation, you can very well smoke vegetables in it, too! For one, you can make use of a smoker box. You can also make use of a grill basket or your cast iron skillet to make sure your veggies don't fall through the grate of your grill. You can even try skewering them – that will actually make for a pretty awesome presentation, too!
As to what wood to use, because of maple's slightly sweet flavor, it tends to work really well when smoking vegetables. Hickory can also work for vegetables that don't need to be in the smoker for more than an hour. While pecan on the other hand may work better with hearty veggies that will need longer times in the smoker.
Once you have chosen the best vegetables to smoke, prepping is next to easy. Simply wash your veggies, cut them into similar sizes, and then start smoking! You can, of course, toss them in olive oil or balsamic vinegar with some spices or the basic salt and pepper, to further boosts their flavor.
Of course, a big factor that will dictate your success in smoking vegetables is nailing the cooking time and temperatures. If you're a beginner at this, you may want to stick to the recipe and simply follow what it says there. Over time, you'll learn to adapt and adjust based on your personal preferences using your past experiences.
So, are you ready to do some smoking? See our list here of the best vegetables to smoke and start planning which ones are you going to try first.
Best Vegetables to Smoke (With Pictures!)
Artichokes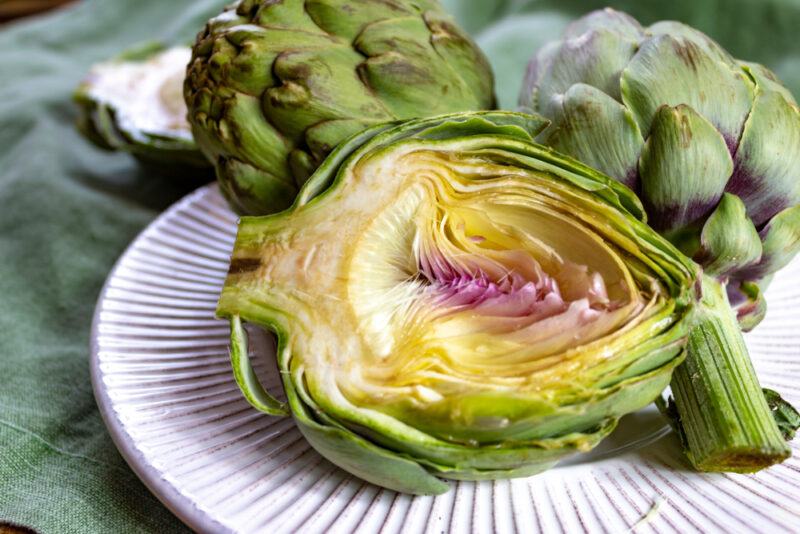 For artichokes, you will need to steam or boil them for about 20 minutes before smoking them. You can toss them in olive oil and lemon juice to prevent them from drying out and over-browning.
Artichokes are low in fat but high in fiber. It's also loaded with vitamins and minerals including vitamins C and K, folate, magnesium, and phosphorus. It may help in regulating blood pressure, lowering blood cholesterol levels, easing IBS symptoms, managing blood sugar levels, and improving liver and digestive health.
Asparagus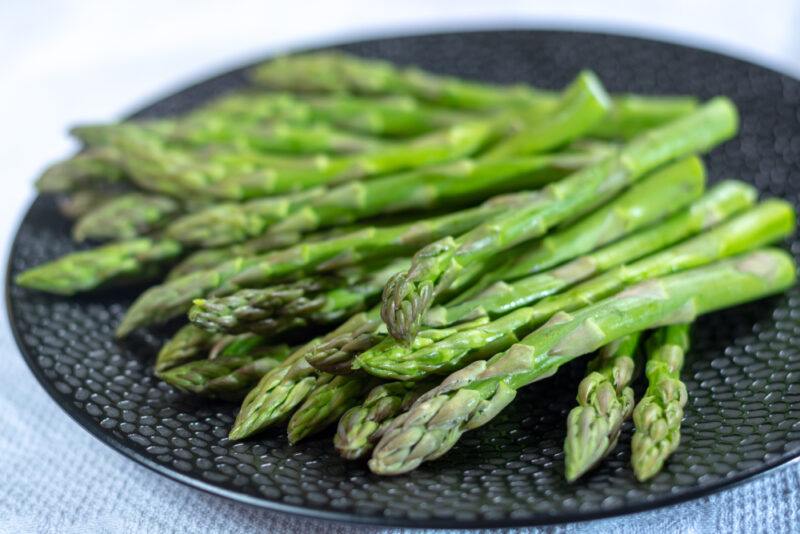 It couldn't get any easier smoking asparagus. Simply snip its ends, toss in olive oil, sprinkle some salt, and onto your smoker.
Asparagus is high in antioxidants like vitamins E and C, and glutathione. It is also particularly high in quercetin, isorhamnetin, and kaempferol. It's good for lowering blood pressure, improving digestion, aiding weight loss, and supporting a healthy pregnancy.
Bell peppers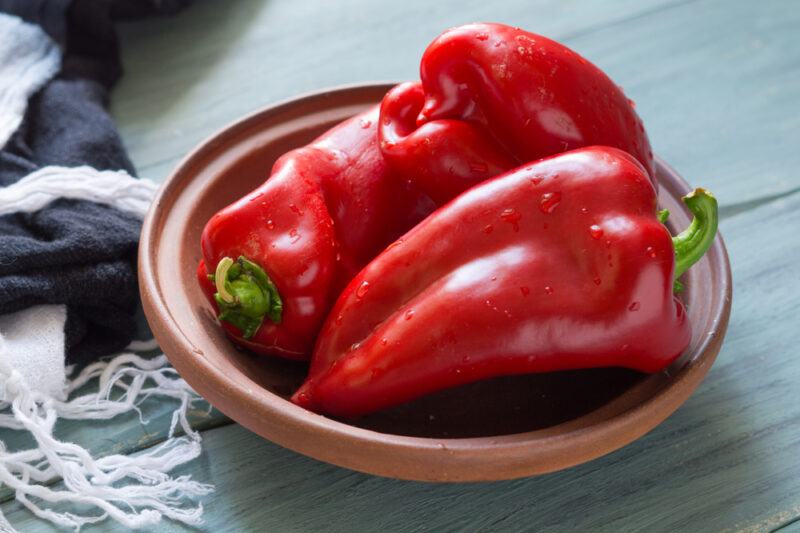 You can opt to smoke bell peppers whole so that they retain most of their liquid. You'll have to cut them in half if you're making stuffed peppers. There are stuff pepper recipes that are a meal on their own and can be served as the main dish.
Bell peppers are known for their vitamin C content. Rightfully so, because a single pepper can provide you with your 169% of RDI. It also contains vitamins A, E, and K, folate, and potassium. It's good for lowering blood pressure, supporting digestive health, and reducing the risk of heart attack and diabetes.
Brussels sprouts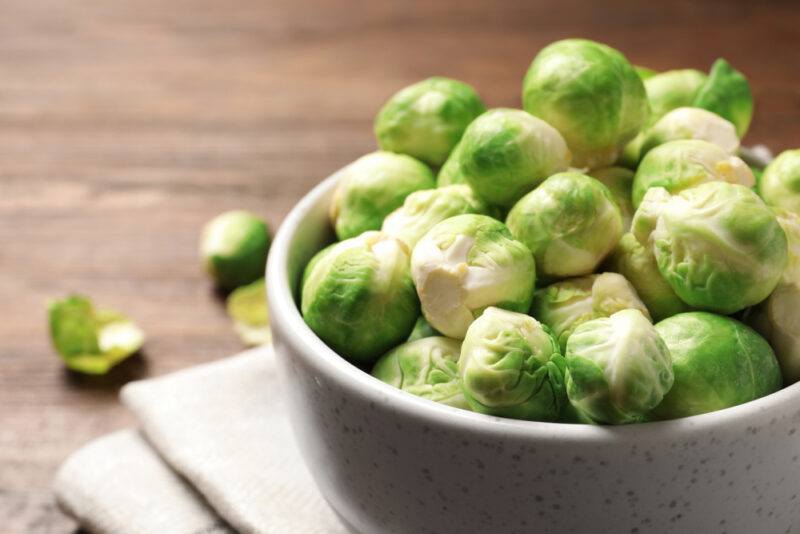 Turn your picky eater into a Brussels sprouts lover with a good serving of smoked Brussels sprouts. They easily take on the flavor of the smoke around them. So, even with the most basic salt and pepper, if you use flavored wood pellet then you're in for some really surprising flavors.
Brussels sprouts are one of the high-fiber but low-carb foods out there. It also contains antioxidants, vitamins A, B6, C, and K, potassium, manganese, folate, and copper. It's good for preventing cell damage in our body and boosting the immune system. It may also aid in improving digestion, healing wounds, boosting bones strength, and increasing metabolism.
Cabbage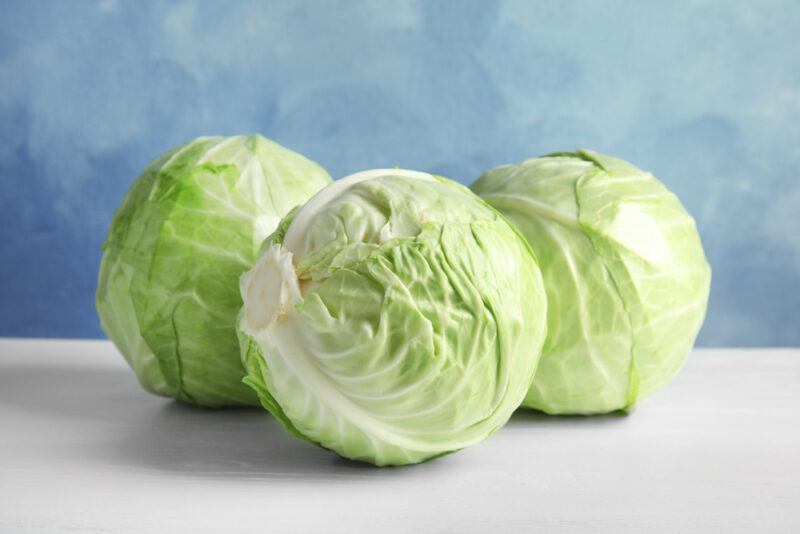 You can smoke cabbage whole or you can also cut them in wedges and simply season with salt and pepper. It can also be served with some dressing or sauce. The leftovers will make for a great smokey coleslaw.
Cabbage is packed with vitamins, minerals, and antioxidants that may help reduce inflammation. Its insoluble fiber content helps in keeping the digestive system healthy and promoting regular bowel movements.
Carrots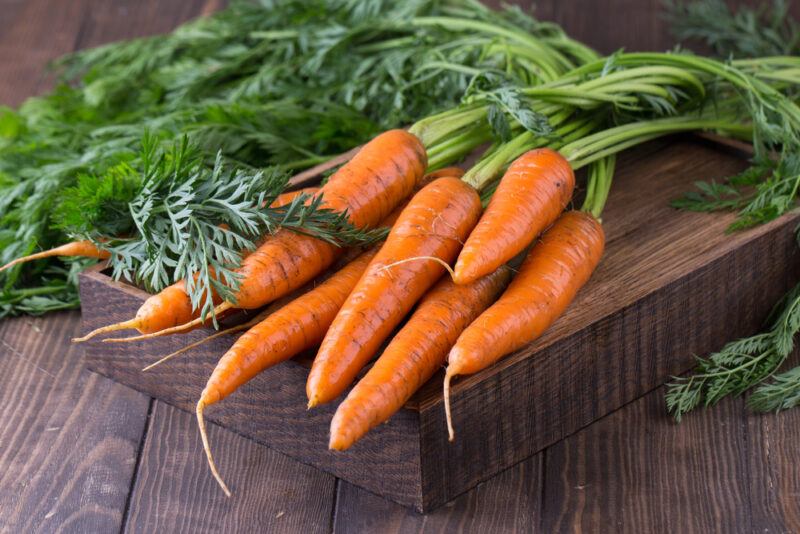 With carrots, you can opt to peel the skin or keep it as is. After it's been smoked for over an hour, you'd hardly notice its skin tasting somewhat bitter, that is if it still tastes bitter at all. The smoking process will absolutely enhance its flavor so it would be all good even if you choose not to peel them.
Carrot's beta carotene content helps in maintaining eye health and lowering the risks of cataracts and other eye problems. It can also help in lowering cholesterol levels and supporting weight loss.
Cauliflower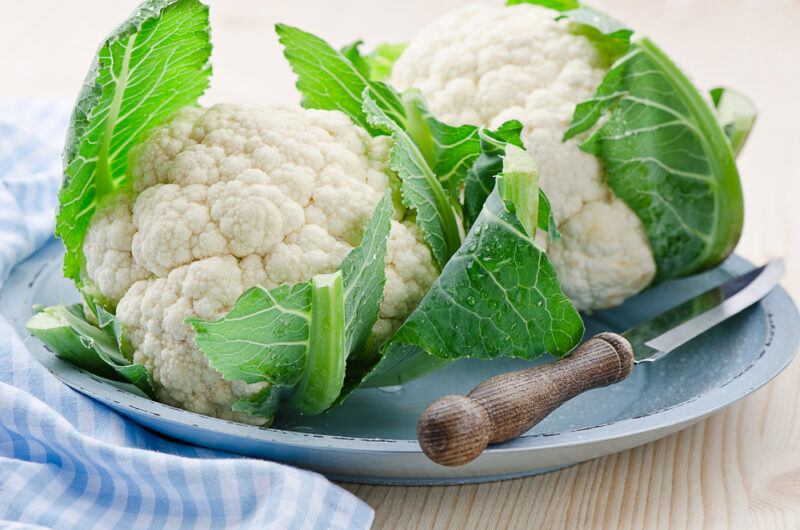 Use a grill basket or cast iron skillet if you're going to smoke cauliflower florets, this will ensure that your florets don't slip through the grates. You can also use a foil takeaway container or you can simply fashion a tray-like dish out of aluminum foil.
Cauliflower is one of the cruciferous vegetables that is packed with fiber and B vitamins. It also contains antioxidants and phytonutrients that may very well help in protecting against cancer. It can also aid in digestion, enhance weight loss, reduce inflammation, and protect against several chronic diseases.
Chili peppers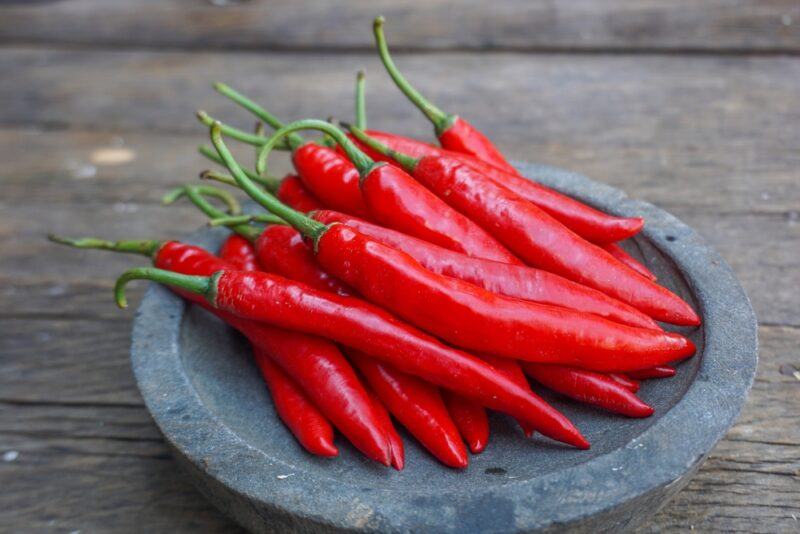 Using smoked chili peppers in your dishes will surely add a welcome smoky flavor. You can also dry them completely after smoking and grind them into powder to make your own chili powder blend. Be careful though when prepping chilis for smoking, it'll be great if you can use food-grade gloves and protective eyewear as well.
Chili peppers are packed with antioxidant plant compounds, especially capsaicin which is also the compound responsible for chili's hot taste. It helps in improving digestive health and metabolism, alleviating migraines, reducing risks of cancer, and fighting inflammation and fungal infections, cold, and flu.
Corn on the cob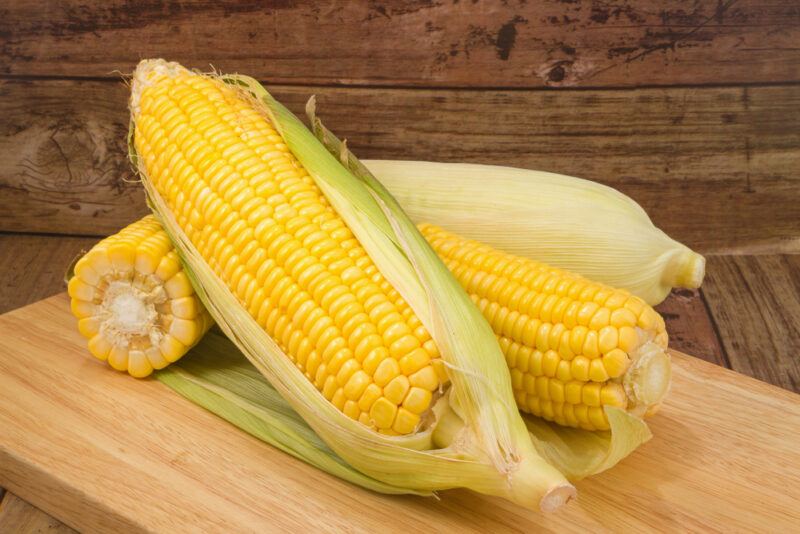 When smoking corn on the cob, it will help in keeping their moistness if you soak them first in water a few hours before you put them in the smoker. When you're ready to smoke, simply brush them with some olive oil and salt and pepper or spices of your own choosing.
Corn is in fact rich in vitamin C. It's also a good source of carotenoids lutein and zeaxanthin. It also contains vitamins B, E, and K, magnesium, and potassium. It's good for protecting cells against damage, supporting eye health, and preventing heart disease.
Eggplant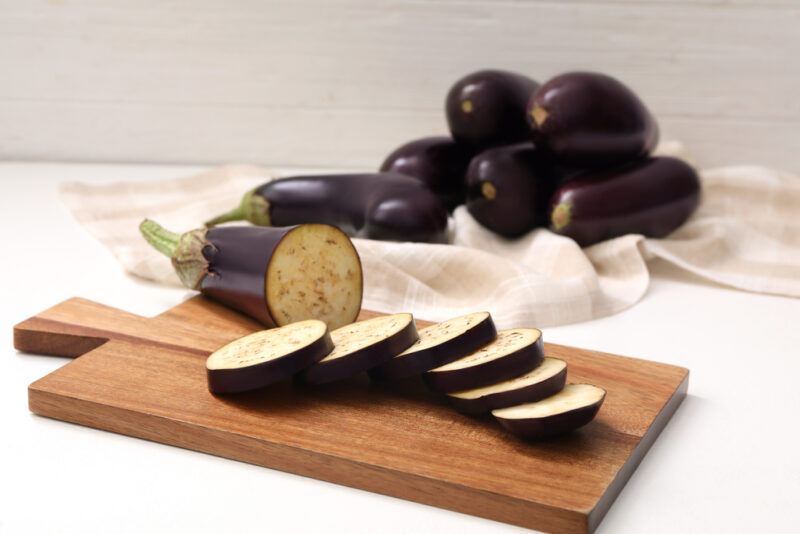 Simply slice eggplant into ¼ inch thick and then let it marinate in balsamic vinegar with garlic, salt, pepper, and some herb like basil for instance. Let it sit for maybe 10 minutes. If you notice browning or discoloration upon cutting, don't worry, it's just normal for eggplant to oxidize the same way apple does.
Eggplants are high in anthocyanins. It's also rich in fiber and polyphenols. Eggplants are good for protecting against cell damage, reducing the risk of heart disease, promoting blood sugar control, and aiding in weight loss.
Garlic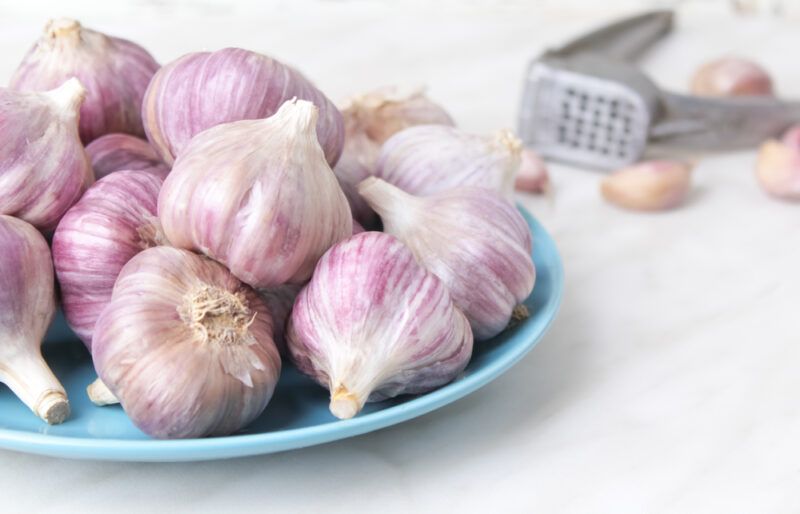 Using smoked garlic cloves will absolutely level up the flavor of any gravy, garlic bread, roasted chicken, and a number of other dishes. It tastes distinctively mellow and smokey at the same time.
Garlic is an excellent source of pyridoxine or vitamin B6 and other antioxidants. It also contains vitamin C, manganese, selenium, phosphorus, calcium, potassium, copper, and iron. It may help in lowering blood pressure, supporting immune function, and fighting inflammation.
Mushrooms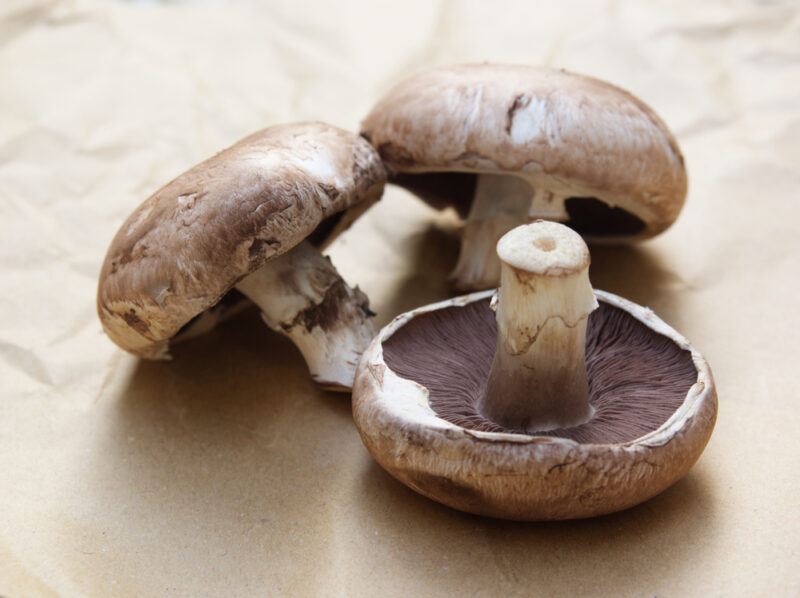 Portobello caps can be smoked whole with their juice retained or you can also opt to smoke it sliced like a smoked mushroom jerky. It can be served plainly as is or with some mustard and herbs for additional flavoring.
Portobello mushrooms contain niacin, riboflavin, vitamins B5 and B6, phosphorus, and potassium. It also has antioxidants and anti-inflammatory properties. It helps in supporting cognitive health, recovering from stress, treating headaches and migraines, and keeping blood cholesterol and blood pressure levels in check. It may also help in protecting against neurodegenerative diseases and in lowering the risk of cancer.
Onions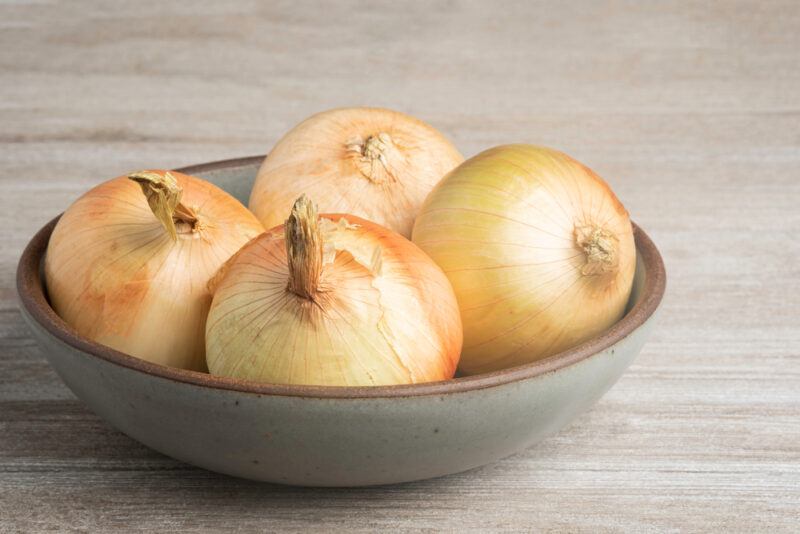 Smoked onions, preferably the yellow or sweet ones, are more versatile and adaptable in many dishes compared to red onions (which may come off a little bitter). When smoking onions, you can add about a tablespoon of apple cider vinegar, butter, or even bourbon – the idea is to simply further infuse the onions with additional flavor.
Onions are actually good sources of vitamins C and B6, potassium, and folate. Its antioxidants and plant compounds contents and anti-inflammatory properties help in reducing triglycerides and cholesterol levels, fighting infection, and lowering the risk of heart disease.
Potatoes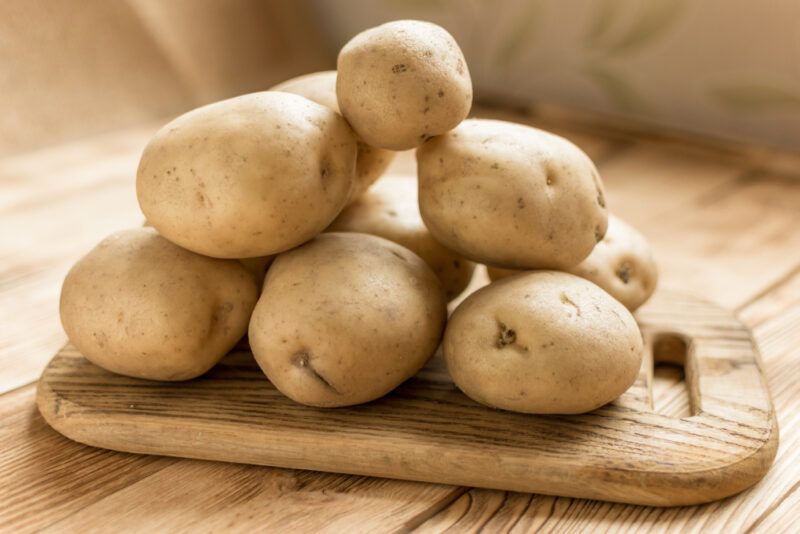 Smoked potatoes never fail to make for a great side dish. Especially so when flavored with salt and butter! You can smoke them whole, in wedges, or even in cubes. And of course, throwing some herbs in there wouldn't hurt either!
Potatoes to begin with are low fat, they're also rich in vitamin C. It's also a good source of vitamins B1, B3, and B6, potassium, phosphorus, and magnesium. It also contains folate, pantothenic acid, riboflavin, and antioxidants. It can help in promoting regularity and healthy digestive tract, keeping cholesterol and blood sugar levels in check, and preventing heart disease.
Squash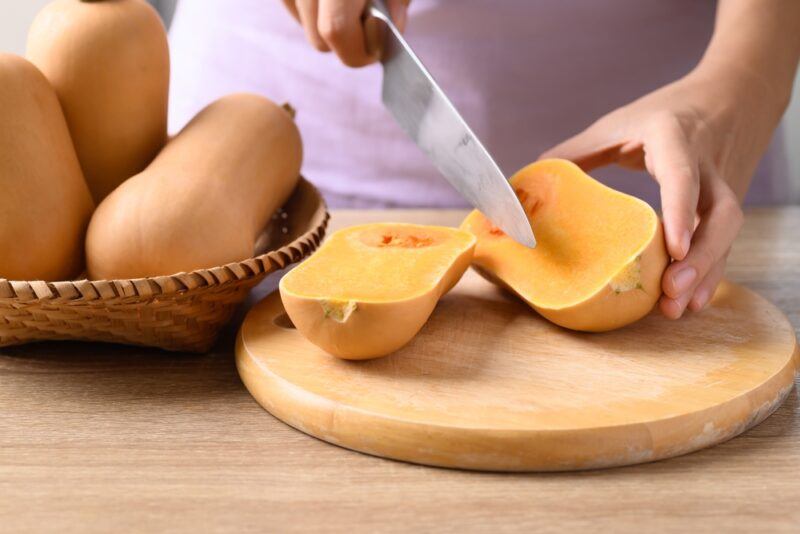 Simply cut butternut squash in half (okay, I know, it's not so simple – it's pretty tough and would require quite a bit of effort so be careful and watch your fingers!). Then scoop out the seeds, give it a good scoring, brush with a little olive oil, and then season with some spices.
Butternut squash is packed with vitamin A. It's also a good source of vitamin C, magnesium, potassium, and calcium. It's good for boosting the immune system and eye health, managing blood pressure, keeping blood sugar from rising, and reducing the risk of colorectal cancer.
Tomatoes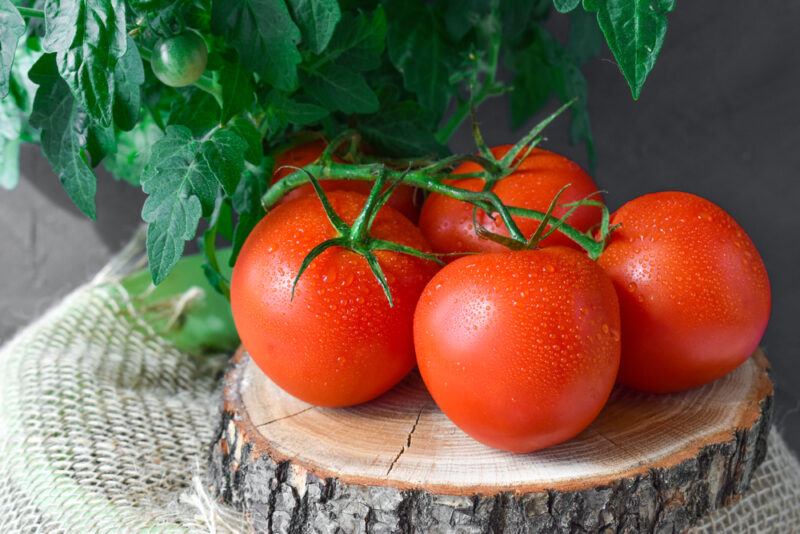 Smoked tomatoes will be perfect for making sauces and salsas. You can also simply enjoy it as is. Or perhaps with some crackers and cheese.
Tomatoes are known for their lycopene content but it also has other carotenoids, folate, potassium, and vitamin C. It's great for protecting the body against cell damage, lowering blood cholesterol and blood pressure levels, and boosting heart and eye health.
Guide to Smoking Vegetables
Vegetable preparation
After washing your vegetable, make sure they are quite proportionate in size. You want them in similar thickness so that they cook evenly. So, if you're going to cut them, ensure that they're roughly the same size.
Spices and herbs
The basic salt and pepper really do wonders to food but adding other spices and herbs can also elevate your smoked vegetables' flavor. So, make use of spices and herbs – be playful with it and see what works and what doesn't.
Wood chips
You're after that outdoorsy flavor, so do add some wood chips to your gas or charcoal grill as it adds a smoky and savory flavor to vegetables. If you have one, do make use of that smoker box. As to whether you should soak your wood chips or not, it's really up to you – if you did notice that your veggies taste smokier with it, then feel free to do so!
Cooking times and temperatures
Unless you're a pro at smoking (yep, the level where you already know by heart how to smoke this and that), you would want to take note of the cooking times and temperatures for smoking vegetables. You can start off by following what the recipe says and then simply adjust accordingly based on your actual experience – for instance, even if the recipe says smoke for 90 minutes, feel free to smoke for longer or shorter the next time depending on how the smoked veggies actually turned out.