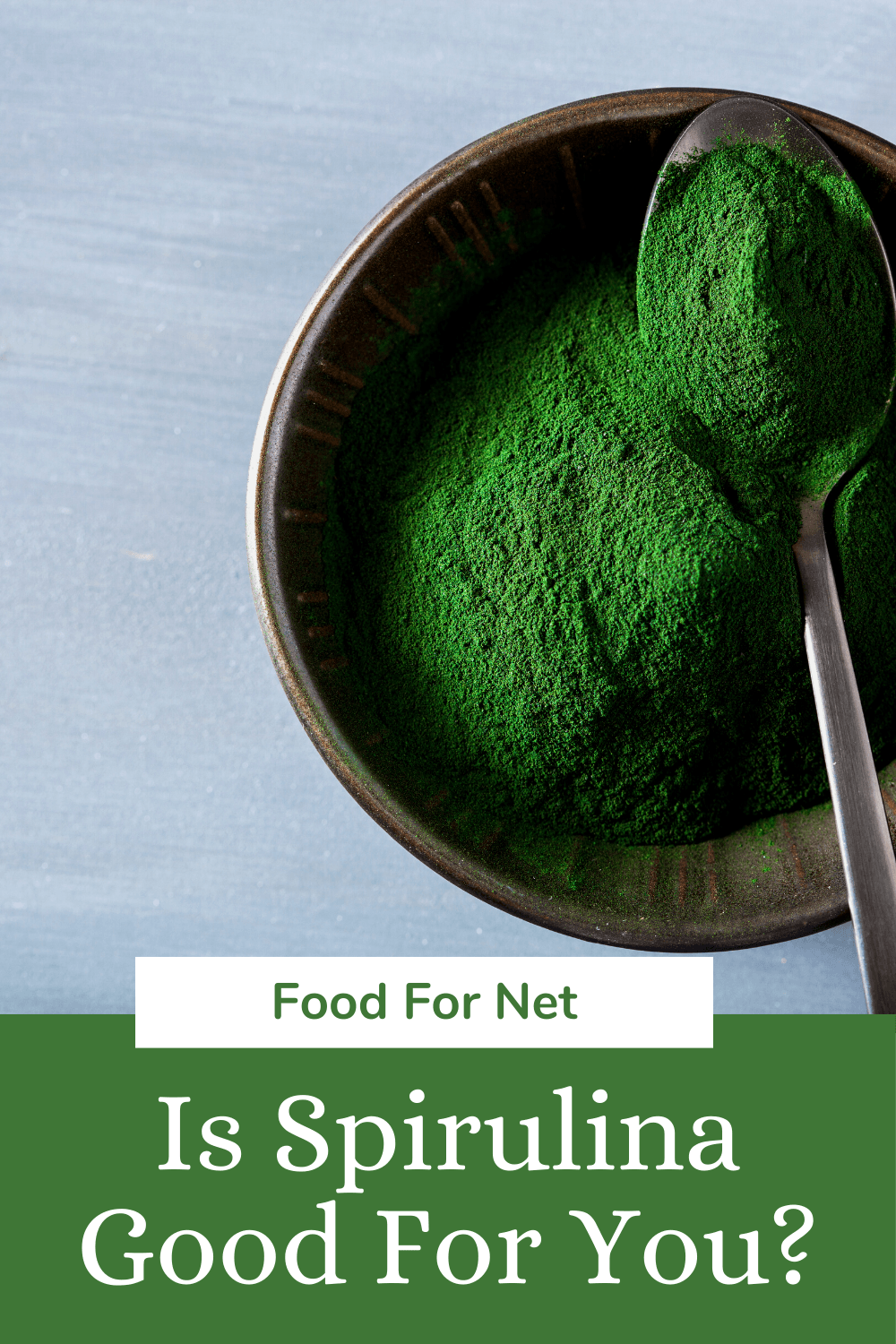 Spirulina is now an incredibly popular dietary supplement. A superfood, even, one that acts as a potent source of protein and nutrients. Plus, you're often just using a single tablespoon of spirulina at a time, making it incredibly practical. You can easily mix spirulina into a smoothie or even just stir it into a glass of water. We have to ask though, is spirulina good for you? Sure, it's seen as a superfood, but that term doesn't mean all that much.
There's also the fact that foods are all simply a collection of compounds. Many of these compounds provide benefits, while some can cause harm. Most have the potential for benefits and harm, depending on your dose.
Just look at spinach. It's seen as incredibly healthy, yet it's one of the highest oxalate foods that there is. What about coconut oil? Some people see this as an amazing ingredient that could help with metabolism and ketosis, while others are deeply concerned about the saturated fat content.
Spirulina doesn't have the same large issues as spinach and coconut oil, but there are still some important things to talk about.
Is Spirulina Good For You?
What Is Spirulina?
Is Spirulina Vegan-Friendly?
Benefits Of Spirulina
How Spirulina Can Be A Problem
How Much Spirulina Should You Take?
Is Spirulina A Good Source Of Vitamin B12?
What Does Spirulina Taste Like?
How Do You Use Spirulina Powder?
Final Thoughts
What Is Spirulina?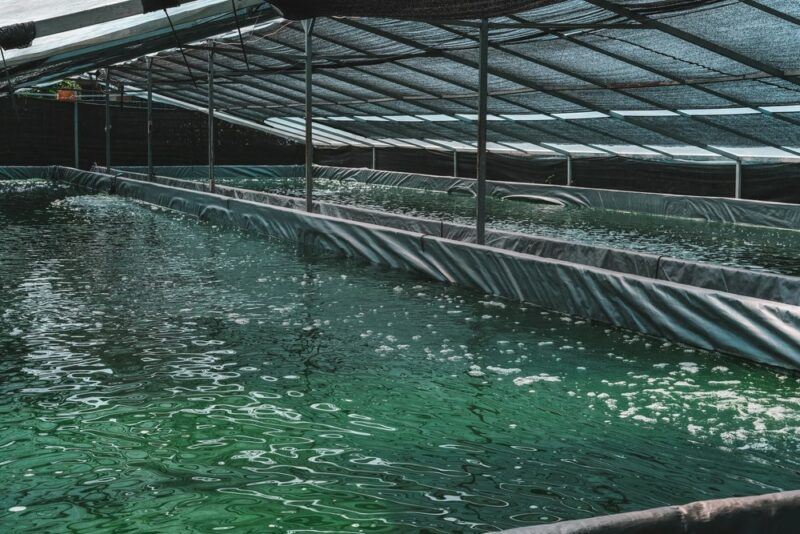 Spirulina is algae. More specifically, it is a type of blue-green microalgae that is rich in trace minerals, nutrients, and protein.
You'll normally see spirulina sold as a powder or perhaps in tablet or pill form. Regardless of the form, spirulina is used as a supplement, so you don't need much at a time.
Spirulina is often harvested from the wild, but this isn't always the case, as some companies choose to culture it instead. Culturing the algae allows the company greater control over water quality and means they can promote the best strains of spirulina.
Is Spirulina Vegan-Friendly?
Spirulina is interesting, as it isn't a plant or an animal. Instead, it is a type of single-celled algae. This makes it most similar to the bacteria that you consume in fermented food and probiotic supplements.
Not surprisingly then, spirulina is perfectly suitable for vegans. It's also a powerful choice, as it gives you plenty of protein and some nutrients that are difficult to find in plant-based foods.
Benefits Of Spirulina
An Interesting Source Of Nutrients
Spirulina is surprisingly powerful for nutrients, including vitamins B1, B2, B3, B5, and B6.
These B vitamins are crucial for their role in your brain function and energy levels. They play other roles too, including helping with your appetite and digestion. Besides, getting B vitamins from spirulina is certainly better than using energy drinks or supplements to get them.
Other important nutrients include magnesium, zinc, phosphorous, selenium, and calcium.
It's quite amazing to get so many nutrients, given that a serving of spirulina is normally between 1 and 3 grams and is also very low in calories. You can easily add a teaspoon of the powder to a smoothie or a recipe to instantly boost your nutrient intake.
Offers Some Protein Too
Spirulina is protein dense, as it contains anywhere from 55% to 70%, with relatively little fat or carbs. We're talking about high-quality protein here, so you get all the amino acids that you need.
You could easily increase your protein intake by simply adding a scoop of spirulina to a smoothie.
Remember though that spirulina servings are small – just a few grams at most. So, protein dense or not, you're still not getting a huge amount of protein per serving. You'll need some other protein rich ingredients to give you a satisfying drink or meal.
The Nitric Oxide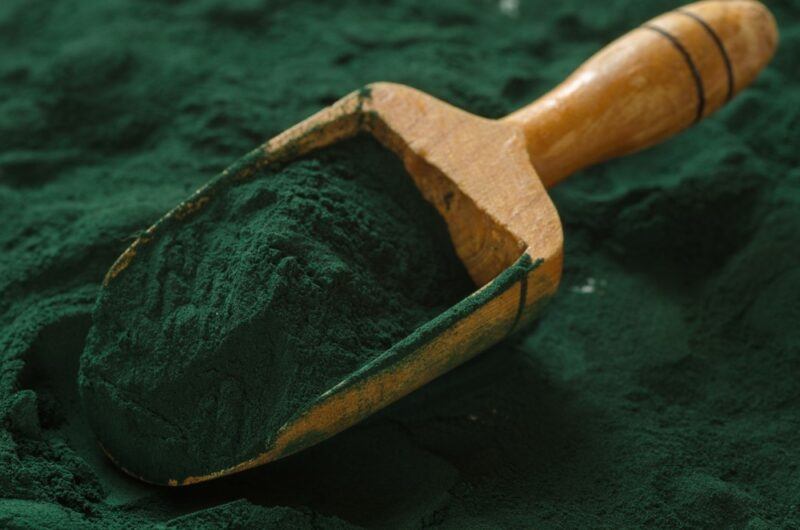 Nitric oxide (NO) is becoming much more well-known. This compound helps to dilate blood vessels. By doing so, it can decrease blood pressure and even lower your risk of heart disease.
Spirulina is particularly significant here, as the combination of vitamins, minerals, and chlorophyll in spirulina should significantly boost your nitric oxide production.
Spirulina promotes heart health in other ways too. For example, one study found that spirulina supplementation decreased triglyceride and cholesterol levels.
Contains Antioxidants
With the rich green-blue color of spirulina, it's no wonder that this algae is a rich source of antioxidants. The most significant type is phycocyanin, which is the pigment molecule responsible for spirulina's color.
As for antioxidants, well, you must have heard about their benefits by now. These plant-based compounds help to protect against damage caused by free radicals. In doing so, antioxidants may help to keep inflammation low and decrease the risk of some diseases.
Antioxidants can have other benefits too. For example, oxidative damage following exercise is a significant aspect of muscle fatigue. Some antioxidant-rich foods, including spirulina, may help fight this effect – decreasing muscle fatigue in the process.
The Omega 3 Content
Spirulina is low in fat but, despite this, it does contain both omega 3 and omega 6 fatty acids. Notably, spirulina contains EPA and DHA omega 3 fatty acids. This is very unusual for a vegan-friendly source of omega 3s.
There's another interesting thing too – the ratio of omega 6 to omega 3.
The ratio of omega 6 to omega 3 is important for controlling inflammation in our bodies. Too much omega 6 and not enough omega 3 can lead to increased inflammation. Ideally, we should have a ratio of somewhere between 4:1 and 1:1 (depending on which report you read).
Modern diets are often high in omega 6 and promote a harmful ratio of the two fats. Spirulina is much better, as it has an omega 6 to omega 3 ratio of roughly 1.5:1. This can help to bring your omega levels back into balance.
It Could Reduce Blood Sugar Levels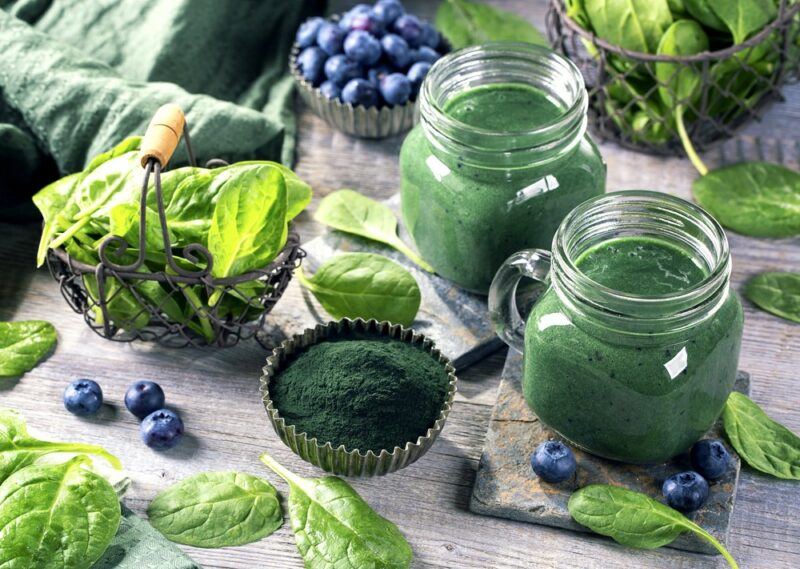 There's also the chance that spirulina helps with your blood sugar. This effect would make spirulina a useful supplement for diabetics, helping to keep their blood sugar levels where they need to be.
However, research in this area has been minimal, so there's much that we don't know.
The effect could also be a double-edged sword for any diabetics using blood sugar medications, as there's a risk that blood sugar levels will drop too low.
How Spirulina Can Be A Problem
Can Be Contaminated
When harvested in the wild, spirulina can be contaminated by compounds in the water, including bacteria and heavy metals. This type of contamination could cause health problems if you're consuming spirulina regularly or in large amounts.
Some brands even contain dangerous levels of such heavy metals.
Thankfully, there are many safe and reliable brands too, so you can decrease your risk by choosing your spirulina well. Look for brands that focus on quality, ideally ones where the product has been tested by a third party.
Products from the United States tend to be reliable, as the spirulina is often grown in a laboratory, rather than harvested from the wild. Growing spirulina in that way provides manufacturers with much more control and should decrease the risk of contamination.
Not Suitable For Everyone
While spirulina is generally seen as safe, it mightn't be a good idea for everyone.
Because spirulina might affect your blood clotting time, it's best avoided if you are taking blood thinners or have a bleeding disorder.
Pregnant women should avoid spirulina, as there's limited research concerning the safety of spirulina during pregnancy.
Spirulina may also be an issue for anyone with an autoimmune disorder, a thyroid condition, or is at risk for kidney disease.
There may be some medication interactions too, including with immune system suppressing medications. Such effects haven't been proven, but they could occur, so being cautious is a wise idea.
Finally, anyone under 18 should avoid spirulina. Research in children and teenagers has been limited, so we don't know which doses are safe.
Indeed, if you have any type of health condition, you should talk to your doctor before taking spirulina regularly. They'll be able to advise you about whether spirulina is right for you and what the best dose may be.
Hasn't Been Heavily Researched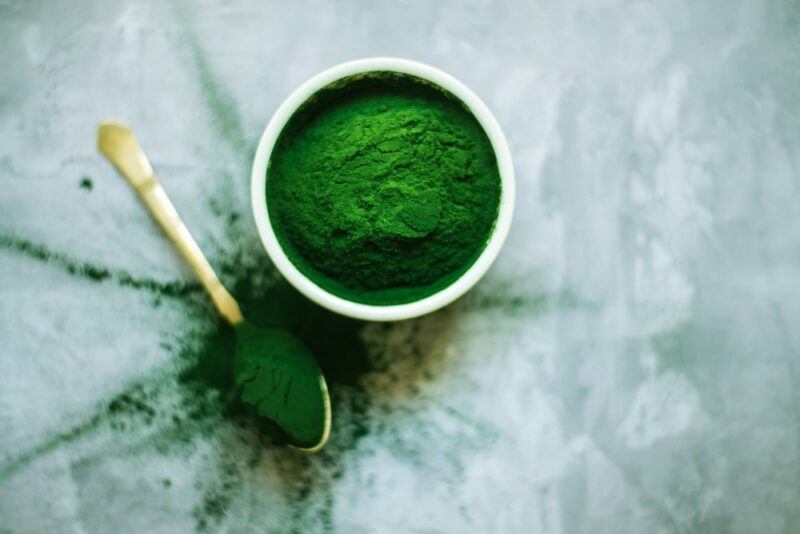 Many foods have been part of our diet for a long time or have been researched in-depth, so we have a strong sense of how they affect our health. This isn't true for spirulina at all. Instead, spirulina is a relatively new supplement, one that's still in the early stages of being researched.
As a result, our knowledge of spirulina's health impacts is limited. It does appear to be safe, even at high doses, but more research is needed to confirm these effects.
This makes it important to tread carefully with the supplement. Use it, by all means, but pay attention to the amount that you consume and any side effects.
Spirulina Is A Supplement
Remember too that spirulina is considered a supplement. As such, it falls under the regulations that govern the supplement industry.
This is important, as supplement companies don't need to prove that their product is safe before it goes onto the market. They need to inform the FDA if new ingredients are used and can't make unproven claims, but safety and quality testing is left up to the company itself.
As such, you have to trust the company's claims about their product. While there are many fantastic companies out there, there are plenty of less ethical ones who try to cut corners.
To get around this issue, look for reliable companies, ideally ones that produce spirulina in the United States. Pay attention to reviews and any third party testing too. Such information should help you to work out which products are worth paying for.
How Much Spirulina Should You Take?
Studies have varied considerably in the amount of spirulina that they use, including anywhere from 1 gram to 8 grams per day for up to 6 months.
We currently don't know what dose is ideal. The best dose could also vary depending on why you're taking spirulina, whether you have any underlying health conditions, and what the rest of your diet looks like.
Thankfully, most spirulina products should have a recommended dose written on them. Following this is one of the easiest options.
However, as with any new food or supplement, make sure that you start slowly. Doing so gives your body time to adjust and reduces the risk of any serious issues.
Is Spirulina A Good Source Of Vitamin B12?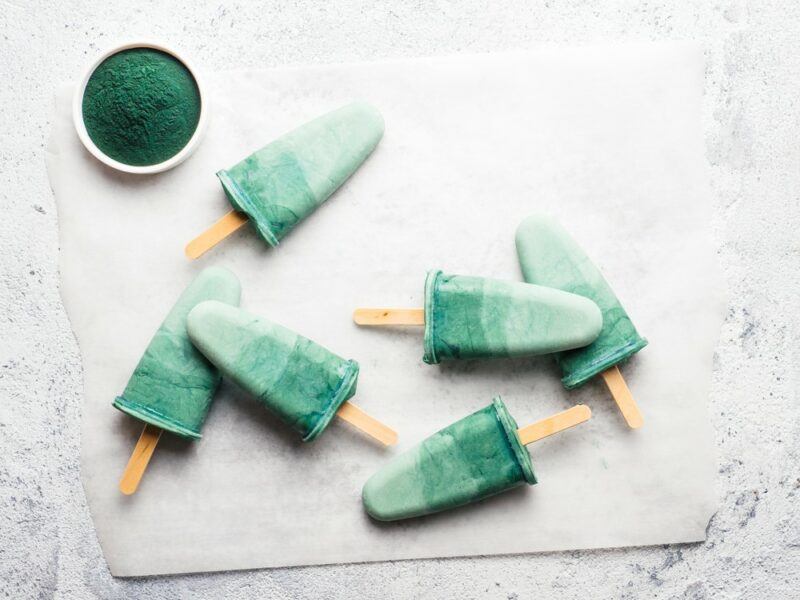 Spirulina is sometimes promoted as a plant-based source of vitamin B12. This would make it exceptionally powerful, as vitamin B12 is normally just found in animal-based foods, so vegans can easily end up being deficient.
However, spirulina actually contains pseudovitamin B12. While this is structurally similar to vitamin B12, it doesn't have the same function in our bodies.
There isn't any regular vitamin B12 present, so spirulina isn't a useful source of this nutrient.
What Does Spirulina Taste Like?
Spirulina is often described as having a savory seaweed-like flavor, meaning that it does taste somewhat like the ocean, but isn't particularly fishy. While spirulina isn't exactly tasty, many people don't have a problem with it.
If you find that the flavor is too much, there are always spirulina tablets – or you can find a recipe that masks much of the flavor.
How Do You Use Spirulina Powder?
The simplest way to use spirulina powder is to mix it in with water and drink it. The problem is that doing so brings the flavors of spirulina out full force, giving you a drink that you might find impossible to stomach.
Smoothies are a popular alternative. Here, you can mix spirulina with a host of other ingredients, like coffee, nut milk, almond butter, chia seeds, and many others.
The right combination may give you a drink that tastes delicious, offers plenty of nutrients, and even looks cool. If you don't know where to begin, take a look online. There are plenty of spirulina smoothie and smoothie bowl recipes to choose from.
You can add spirulina powder into food as well, including chia pudding, salad dressings, and even rice balls. Many recipes work because they combine spirulina with some type of fat, as the fat helps to soften the flavor.
Also, seriously, don't forget about savory recipes. While Instagram-worthy spirulina recipes are often sweet, spirulina often works even better in savory recipes, as you're complementing the vegetal flavor of the ingredient, rather than trying to mask it.
Final Thoughts
Spirulina is an interesting supplement. It offers plenty of important nutrients, along with protein and antioxidants.
Contamination is one issue to think about, but this can be easily avoided by focusing on high-quality companies that grow algae rather than harvesting it from the wild.
The main other issue is that spirulina isn't a good choice for everyone. You might need to steer clear of it if you're young, pregnant, or have an underlying health condition.
And finally, while spirulina has plenty of benefits, it isn't an essential part of your diet. If you can't stand the flavor or don't like the idea of eating algae, feel free to skip it. There are plenty of other nutrient-dense foods to choose from.
Frequently Asked Questions
Does Spirulina Break A Fast?
Spirulina contains protein, nutrients, and calories, so it will break your fast (meaning you can't use it during your fasting window for intermittent fasting). Still, when it is time to break your fast, spirulina is a fantastic way to do so.
Things are a little different if you're following keto. Because spirulina is low in carbs, it isn't going to kick you out of the 'fasted state' of ketosis.
Does Spirulina Contain Iodine?
Spirulina is often seen as an iodine rich food, but being iodine rich is actually a feature of seaweed, not spirulina.
In fact when spirulina is harvested naturally, the iodine content tends to be very low. Sometimes there is only trace amounts. And, if the spirulina is grown in freshwater farms, there may be no iodine at all.
Can You Be Allergic To Spirulina?
Spirulina allergies aren't common, but they can happen and are occasionally severe. The symptoms are similar to other types of allergic reactions, including a rash, breathing difficulties, or swelling.
If you notice any of these, it's best to stop taking spirulina and seek medical support.
Can You Buy Protein Powder With Spirulina?
Spirulina is most often sold as a powder on its own, rather than as part of a protein powder. This is partly because it has such a distinctive taste that doesn't work well with other protein powder ingredients.
Spirulina does contain protein, so spirulina does function a little like protein powder. However, the protein content is lower than regular protein powders, so spirulina is much less filling.
Does Blue Spirulina Have A Taste?
Blue spirulina tends to have a milder flavor than green spirulina, with a decreased fishy smell and flavor. This makes it better for beginners. But, while blue spirulina is milder, it's not entirely flavorless. Instead, it's slightly salty and tastes a little like the sea.