Are chia seeds good for you? That question might seem like a no-brainer. After all, chia seeds are the darling of health food circles right now. They're seen as nutritional powerhouses, as you're getting such a large amount of nutrients in a small package.
Those claims aren't inaccurate either. Chia seeds really are rich in nutrients. They're also easy to use and are a fantastic source of fiber. However, like all foods, there are some significant issues with them too, including ones that are easily overlooked.
It's important to get a sense of any problems before including chia seeds regularly in your diet. Otherwise, you're just putting yourself at risk. That kind of defeats the point, doesn't it?
Don't forget that there are many other nutritious nuts and seeds that you can enjoy as well, including walnuts, almonds, sunflower seeds, and many others. Each type has its own collection of nutrients and benefits. The trick isn't to find the single best one for your diet. Instead, you'll see more benefits by focusing on a variety of them.
Are Chia Seeds Good For You?
What Are Chia Seeds?
Benefits Of Chia Seeds
The Problems With Chia Seeds
Do Chia Seeds Need To Be Soaked?
Final Thoughts
What Are Chia Seeds?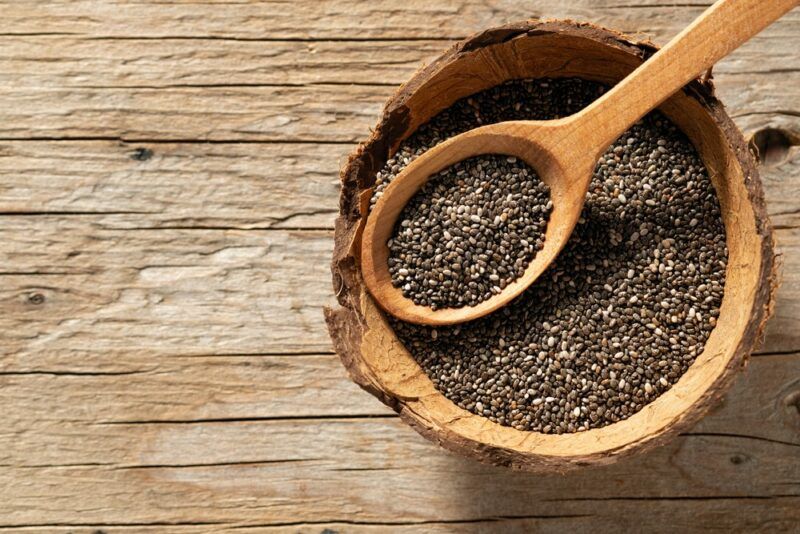 Chia seeds are small black edible seeds. They come from the plant Salvia hispanica, which has a very long history in Mexico.
The little seeds are actually the same ones that were used to grow chia pets back in the day. Remember those? They were incredibly popular at one point, but now we're much more interested in eating chia seeds instead.
Benefits Of Chia Seeds
Their Nutrient Profile
Chia seeds are sometimes called a nutrient-dense superfood, so let's start with the nutritional profile.
A single ounce of the seeds (roughly two tablespoons) contains just 138 calories.
Within that serving size, you're also getting 11 grams of fiber, 4 grams of protein, along with a decent amount of manganese, magnesium, phosphorous, and calcium. There are plenty of other nutrients too, including various B vitamins, potassium, and zinc.
This nutrient profile is even more impressive when you consider how small your serving size is. Plus, it's easy to simply scatter the seeds on top of your meals, giving you an instant nutrient boost.
Don't forget that all these nutrients have direct roles on human health. Our bodies need sufficient amounts of all of these nutrients to function well and to keep health problems at bay.
The protein in chia seeds is important too. After all, protein plays many essential roles and helps to keep us satisfied as well. While few people are deficient in protein, increasing your protein intake can often be helpful, particularly if you're trying to gain muscle mass or lose weight.
The Plant-Based Compounds
Chia seeds contain some interesting plant-based compounds too, including chlorogenic acid, caffeic acid, and kaempferol.
Some of these compounds are antioxidants. These help to decrease oxidative stress and may lower the risk of many diseases, including heart disease and cancer.
Plant-based compounds have plenty of other health effects as well. For example, chlorogenic acid may decrease blood pressure levels, while caffeic acid has been linked to decreased inflammation.
Such compounds are why plants matter so much in our diets. It's hardly surprising that people who eat plenty of plant-based foods tend to be much healthier than those who do not.
A Decent Source Of Fiber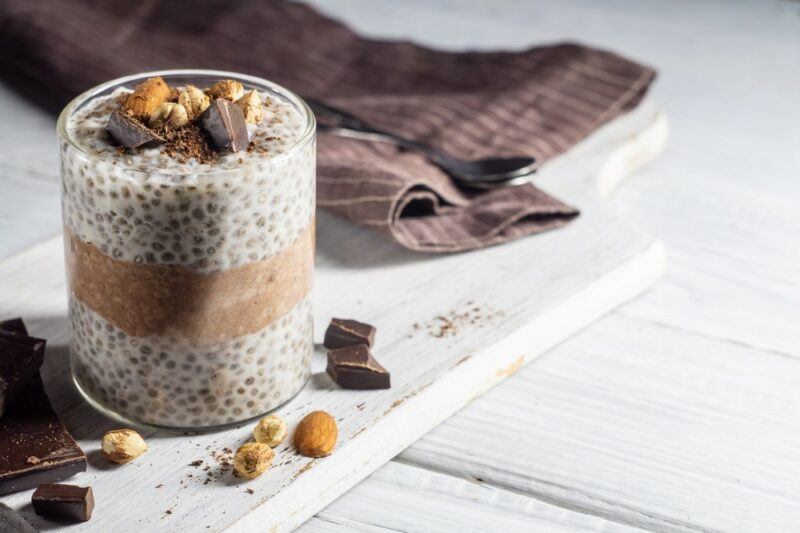 Fiber is incredibly important for relieving constipation, decreasing cholesterol levels, and keeping our blood sugar under control. It's even more critical these days, as it's easy to rely on processed foods, which are often sorely lacking in fiber.
Chia seeds are excellent for fiber, giving you a full 11 grams of fiber in a single ounce of the seeds. Few other ingredients are this impressive.
They're Gluten Free
Not surprisingly, chia seeds are entirely gluten free. This makes them a safe choice for anyone who is sensitive to gluten.
You can even find chia seed flour, which makes an interesting gluten free alternative to flour. The flour isn't incredibly common, but can still be used in some interesting recipes, including chia flour pizza dough.
Provide Plant Based Omega 3s
Chia seeds are a good source of alpha-linolenic acid (ALA). You get more than a gram of ALAs in a tablespoon, which is impressive indeed.
ALA is one of the three main types of omega 3 fatty acid – the type that you mostly find in plants. And, as we all know, omega 3 fatty acids are powerful.
They've been linked to countless different health benefits, including the ability to decrease blood pressure, cholesterol levels, and protect against heart disease. Omega 3s help decrease the risk of other diseases too. They may even be relevant for promoting good mental health and reducing the risk of depression.
Indeed, omega 3s are the main reason that we're told to eat fish regularly.
Now, plant-based omega 3s aren't nearly as powerful as the versions that you find in fish. Our bodies need to convert the ALA to DHA or EPA before the fats can be used. Still, ALAs are much better than no omega 3s at all, so they're relevant for this reason.
And, if you are relying on ALA, then chia seeds are one of the best sources.
Should Reduce Heart Disease Risk And Lower Inflammation
The combination of nutrients, fiber, and ALAs should make chia seeds powerful for improving your health.
In particular, there's a distinct association between inflammation and our ratio of omega 3 to omega 6 fatty acids. High levels of omega 6 and low levels of omega 3 can lead to chronic inflammation. This is concerning, given that many processed foods are rich in omega 6 fatty acids.
Chia seeds are particularly good in this area, as their omega 3 content is high and they don't contain that many omega 6s.
Let's not forget about your heart either. Decreasing inflammation should help to lower heart disease risk and that's just one factor. Chia seeds also decrease blood pressure, which is a heart disease risk factor. The various nutrients present should all be helpful for your heart as well.
The Seeds Are Versatile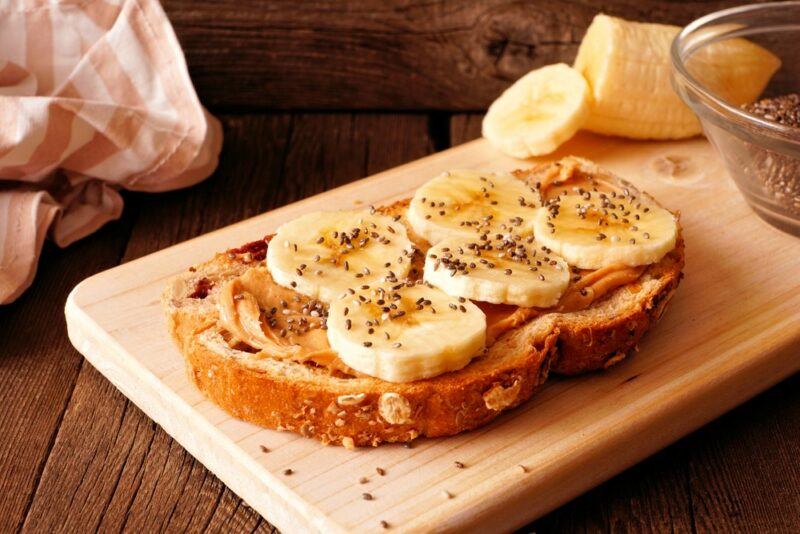 Chia seeds also offer some practical benefits.
For one thing, the seeds are small and are almost tasteless. This means that they can easily be scattered on top of pretty much anything or included in a recipe. For example, you might see the seeds as a smoothie bowl topping, a granola ingredient, or garnishing your oatmeal.
Chia seeds can be used on savory dishes too, like as a topping for a power bowl.
There's something else too – chia seeds behave a little strangely when they're added to liquid. They tend to plump up quite dramatically and develop a gelatinous coating. This makes them easy to eat, although the texture may seem a little strange if you've never tried the seeds before.
Some recipes take advantage of this feature. Chia seed puddings, for example, simply combine chia seeds, some type of liquid, and ingredients for sweetness or flavoring. The snack ends up taking on a pudding-like texture once the seeds have absorbed some of the liquid.
That's not all. Chia seeds are often used to replace eggs in baking. Doing so is as simple as mixing a tablespoon of chia seeds with roughly three tablespoons of water. Allow the mixture to sit for around five minutes and it takes on a similar consistency to an egg.
While a chia egg doesn't work well in all situations, it can often be used to create vegan-friendly versions of egg-based recipes. Pretty exciting, right?
The Problems With Chia Seeds
They Can Cause Side Effects
Chia seeds are amazing for fiber. This is often a good thing, but not always.
Sometimes extra fiber causes problems, including stomach cramps, constipation, and bloating.
Rather than avoiding fiber, the answer is to start slowly and drink plenty of water. Doing so gives your body time to adjust to your fiber intake. This should prevent the worst of the side effects. Any that do still occur will tend to be short-lived.
That said, some people need to limit their fiber intake. For example, someone who has had recent bowel surgery or has significant bowel problems might need to keep fiber low. For anyone in this situation, chia seeds could be a poor choice.
Some People Choke On Them
Chia seeds might be tiny, but it's surprisingly easy to choke on them. This is because of the way that they swell up with water.
In particular, if you eat dry chia seeds, there's the risk that some of them swell up and become lodged in your throat. The risk is higher if you're using liquid to wash the seeds down.
The issue is easily avoided by soaking the chia seeds in water before eating them.
They Contain Antinutrients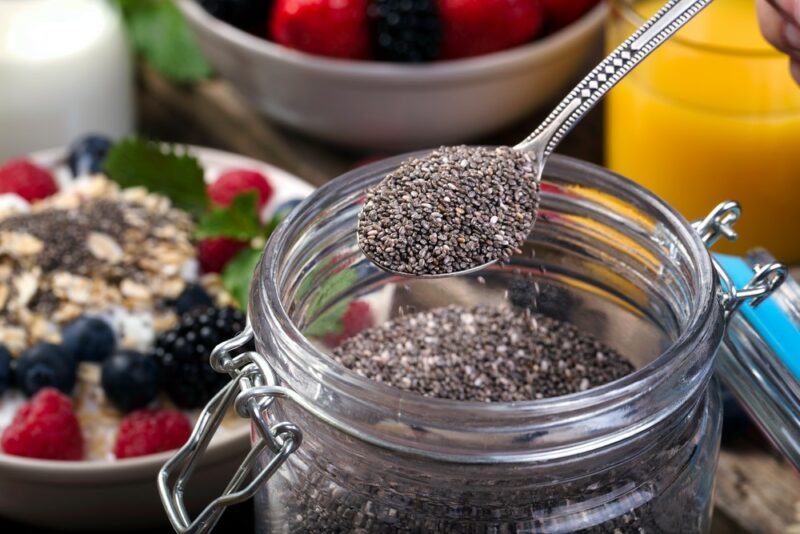 Chia seeds contain phytic acid. This compound is considered an antinutrient, as it decreases your absorption of some key nutrients, including zinc and iron.
Antinutrients may be a problem if you're consuming a lot of them or if your nutrient intake is relatively low.
There are also concerns that antinutrients have other effects, like promoting inflammation or increasing the risk of some diseases. Such effects haven't been proven, but some people choose to avoid antinutrients as much as possible to be on the safe side.
There Are Some Medication Interactions
Chia seeds can also interact with some medications, mostly those that influence your blood sugar or blood pressure levels.
This happens because chia seeds can help decrease your blood sugar levels and blood pressure. Both effects are a good thing unless your levels are already on the low side.
Any medications that decrease your blood pressure or blood sugar levels risk making things worse.
This doesn't mean you need to avoid chia seeds entirely, but you may need to have your medication levels adjusted to account for the chia seeds.
Their Health Halo
The biggest problem with chia seeds is that they're presented as this incredibly healthy ingredient. This is why they seem to be popping up everywhere these days.
Presenting an ingredient as unilaterally healthy in this way means that most people aren't even aware that there are issues.
Take the antinutrients as an example. Antinutrients decrease nutrient absorption, but they're often not a big deal, especially if your diet is rich in nutrients.
But, if you're eating many antinutrient-containing foods, including seeds, nuts, grains, and legumes, you might start to see problems. Even fiber can be a bad thing if you're consuming too much of it.
The issues are easy enough to avoid – as long as you are aware of them.
This is why it's crucial to put foods in their correct context. So, enjoy chia seeds by all means. Just keep an eye on the amount you consume and make sure your diet contains enough nutrients.
Too Many ALAs Could Be A Problem
There's one final problem to consider, one that might be a little surprising – the ALAs in chia seeds could be risky if your ALA intake is high.
In particular, some research has found an association between high ALA intake and increased prostate cancer risk. It's not clear exactly why this happens or how serious the issue is.
Still, this is a reminder not to overdo it, even with foods that seem incredibly healthy.
Do Chia Seeds Need To Be Soaked?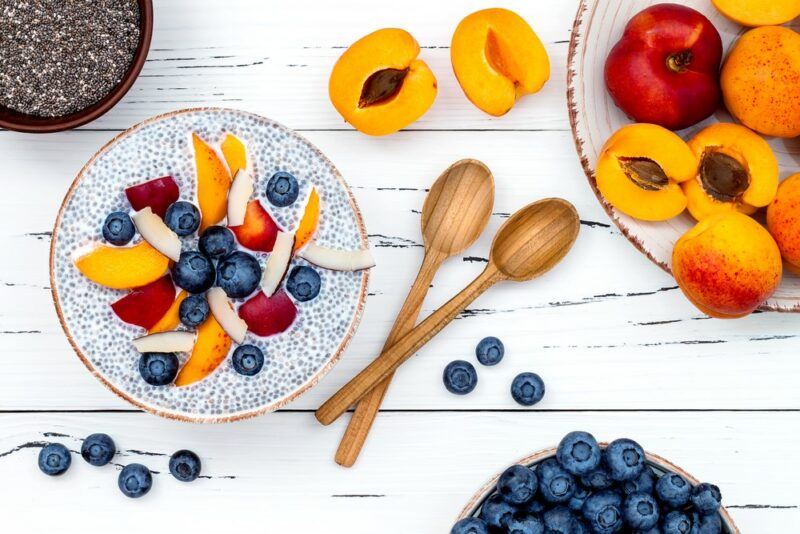 Soaking nuts and seeds is a common way to decrease their antinutrient levels. You can do this with chia seeds as well. Even just soaking them for 20 minutes should be enough, but an overnight soak is better.
Soaking chia seeds isn't essential, not by any means. After all, antinutrients generally only cause deficiencies when your nutrient intake is low.
Still, chia seeds are easier to swallow when they've been soaked and their gelatinous nature can be helpful, so why not?
Final Thoughts
Chia seeds have a lot going for them. They're a versatile seed that is low in calories and provides plenty of nutrients, fiber, and protein.
We can't forget about the plant-based omega 3 fatty acids either. Those are incredibly important for your health.
Still, as you've seen, there are some problems with chia seeds too, including their antinutrients and the potential for medication interactions. Most of these issues can be avoided by soaking your chia seeds before using them – and not going overboard with the amount you eat. So then, why not try chia seeds for yourself? This nectarine, chia seed, and mint dessert is the perfect place to begin.
Frequently Asked Questions
Do Chia Seeds Go Bad?
Chia seeds have an impressive shelf life, sometimes lasting up to five years when stored in a cool and dry environment. You can keep them in the fridge to extend their shelf life further, but doing so isn't essential unless you live in a very warm climate.
Even if you don't get five years out of your chia seeds, you should easily get a year or two.
That said, the seeds do slowly go rancid over time. This is most obvious by a change in smell. Chia seeds don't normally smell like much at all, so the presence of a strong odor is a sure sign there's an issue.
Chia seeds may also start to clump together and become slimy when they've gone bad. If you notice any of these changes, it's best to ditch your chia seeds entirely and get some new ones.
Do Chia Seeds Make You Poop?
Chia seeds should encourage bowel movements, as they contain roughly 10 grams of fiber per ounce. This is an impressive amount and fiber is one of the best ways to promote regular bowel movements.
The way that chia seeds absorb water could be helpful as well, acting as a gentle way to promote bowel movements. However, this is mostly a theoretical effect, as few studies have focused on how chia seeds affect your digestion in practice.
There's likely to be variation from person to person as well. For example, the seeds may be most powerful if you actually need more fiber in your diet, but mightn't have much effect at all if you're already getting plenty of fiber.
Are Chia Seeds Gluten Free?
Chia seeds are considered a pseudocereal, rather than a true cereal crop. As such, they're naturally free from gluten and are completely safe for anyone with a gluten sensitivity.
Are Chia Seeds Good For Weight Loss?
Chia seeds aren't a magic solution for weight loss, so they won't melt belly fat on their own. However, they can be a powerful part of a weight loss diet, as they offer plenty of protein and fiber.
You can also make plenty of healthy low calorie treats using chia seeds, including chia pudding. Such dishes are fantastic for weight loss, as they feel like treats, yet help you feel full and keep you within your calorie targets.
Are Chia Seeds Low FODMAP?
Chia seeds are an excellent choice for people with irritable bowel syndrome (IBS) and related conditions. In fact, a 2 tablespoon serving is counted as being low FODMAP and you'll rarely want to use more than this at a time.
The fiber in chia seeds is important too. Some people with IBS are wary about fiber, as high fiber foods can easily set off their symptoms. However, getting enough fiber is a crucial aspect of long-term IBS management.
As such, low FODMAP sources of fiber are powerful. Chia seeds aren't the only example, but they're popular, versatile, and easy to find, so why not use them yourself?