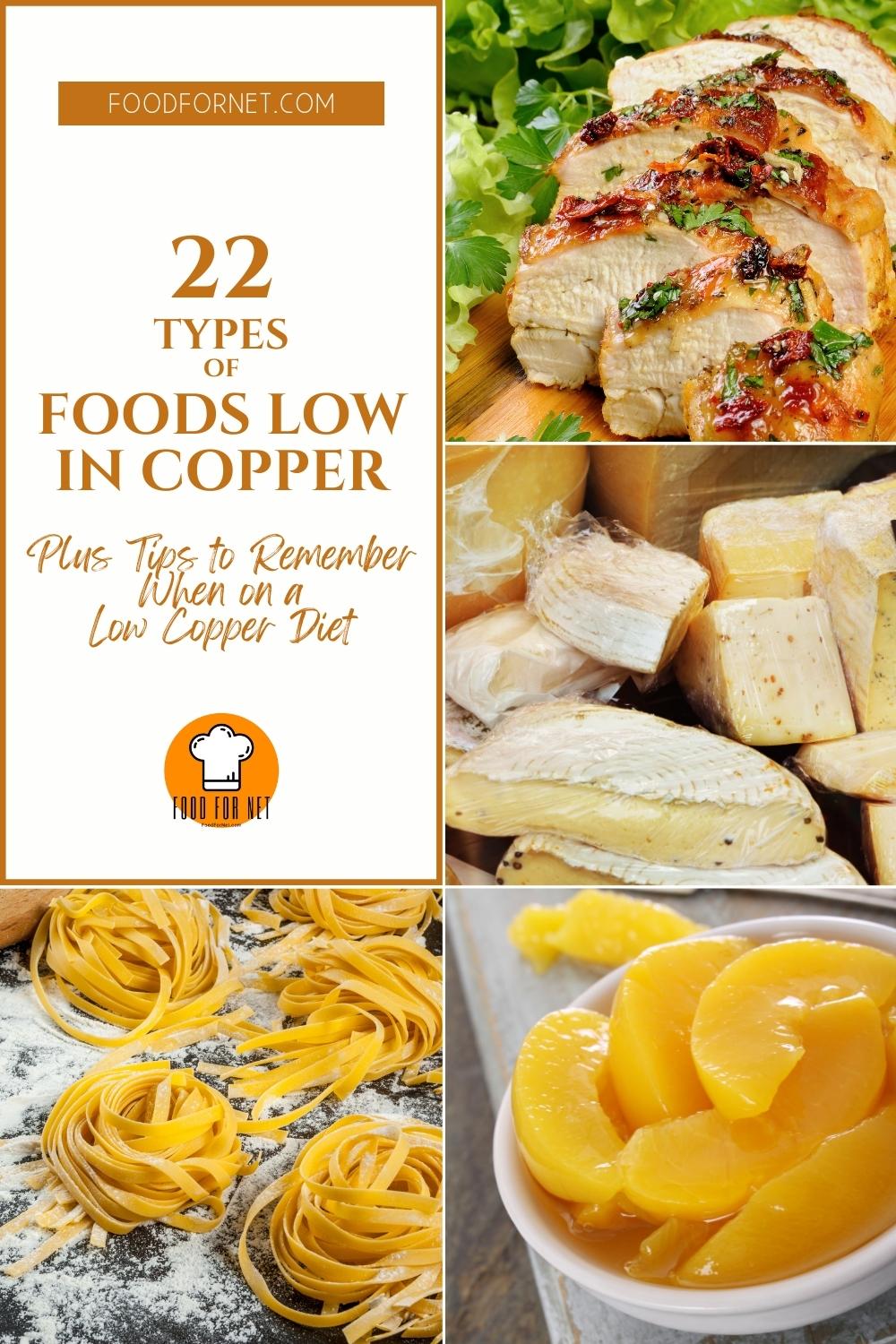 Copper is a mineral that is vital to staying healthy. It's not only important for brain development but in carrying out important body functions like making energy, connective tissues, and blood vessels, maintaining the nervous and immune systems, and activating genes.
And while we can get copper in many copper-rich foods that are probably already a part of your usual diet, it's not always advisable for everyone. You see, there is a health condition where one can't process copper the way a normal individual would. Hence the importance of foods low in copper for them.
This hereditary disorder, called Wilson's disease, affects the body's ability to regulate copper absorption and storage. While normally, excess copper is excreted into the intestines and out of the body, Wilson's disease prevents that and instead store excess copper in kidneys, liver, eyes, and brain.
This condition features a combination of liver disease and neurological and psychiatric problems. Signs and symptoms of liver disease include yellowing of the skin or jaundice, loss of appetite, fatigue, and abdominal swelling. Signs and symptoms of the nervous system or psychiatric problems include tremors, speech problems, impaired thinking ability, clumsiness, anxiety, and mood swings.
It is a treatable condition with the help of dietary restrictions, lifestyle changes, and prescribed medicines if necessary. Sticking with foods low in copper alone will not entirely control the disease but it can certainly help. So here is a list of foods low in copper to give you an idea of how more or less a low copper diet will look like.
Foods Low in Copper
Turkey and chicken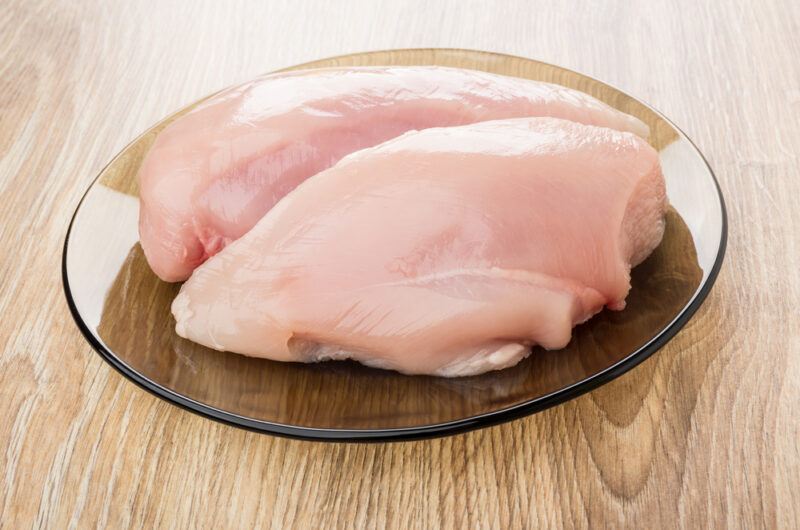 Stick with the white meat of turkey and chicken, those are low in copper and are a great addition to a low copper diet. These meats are rich in protein and low in calories. Both turkey and chicken meat are great sources of vitamin B3, B5, and B6.
Beef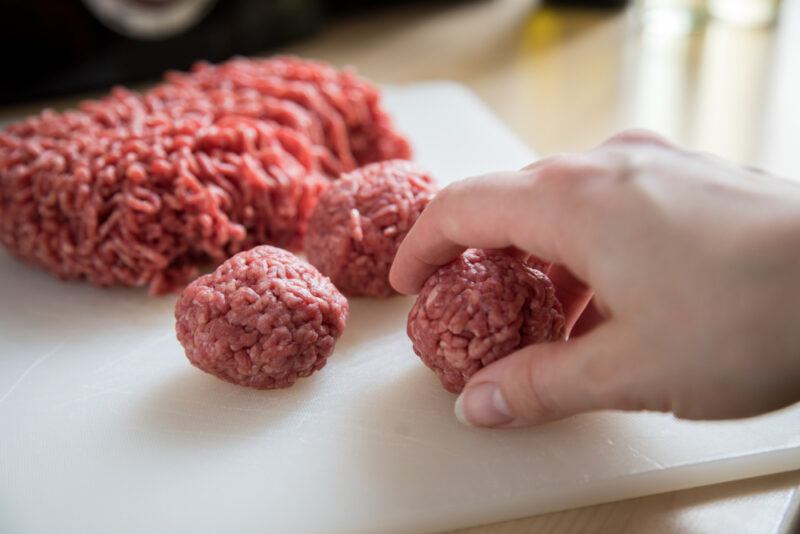 Beef meat, not beef liver, contains very low copper. In fact, there is only 0.09 mg amount of copper in 100 grams of ground beef that is 85% lean meat and 15 percent fat. Beef is a good source of protein, iron, selenium, riboflavin, niacin, zinc, phosphorus, pantothenate, magnesium, potassium, and vitamins B6 and B12.
Eggs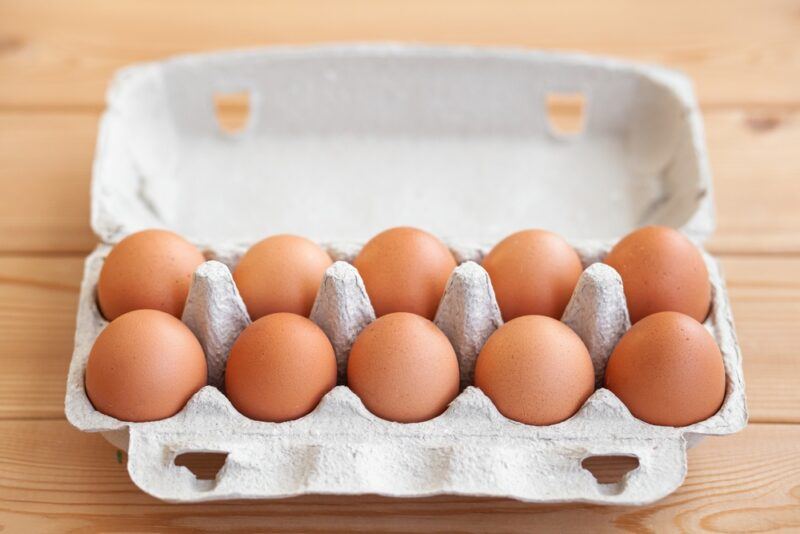 Aside from being a valuable source of quality protein, eggs also have omega-3 fatty acids and antioxidants. Most of its protein is found in the egg white (60%), while the rest is in the yolk with the other nutrients. It's a great source of vitamin D, folate, riboflavin, and selenium. It also contains decent amounts of vitamins A, B5, B12, and E, iron, iodine, and phosphorus.
Peppers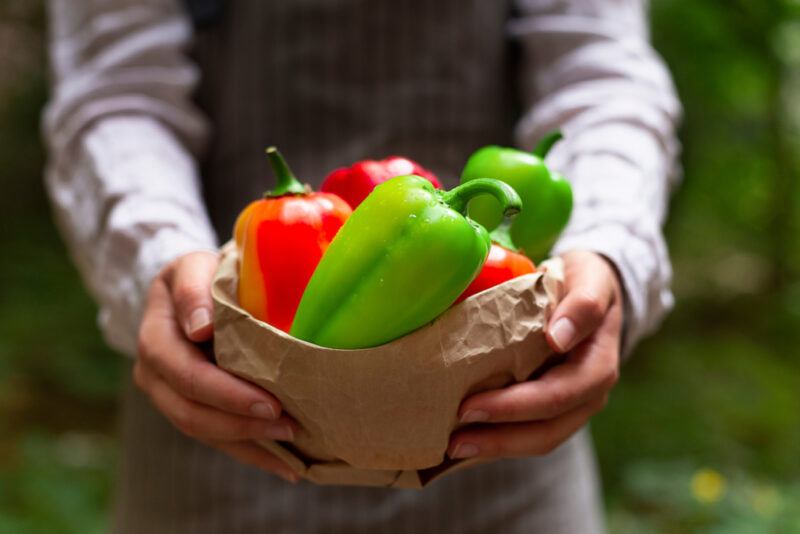 Peppers like green or red bell peppers and jalapeno contains less than 0.10 mg of copper per 100g. Peppers are not just low in copper and calories but they're also excellent sources of vitamin A, vitamin C, folic acid, potassium, and fiber.
Lettuce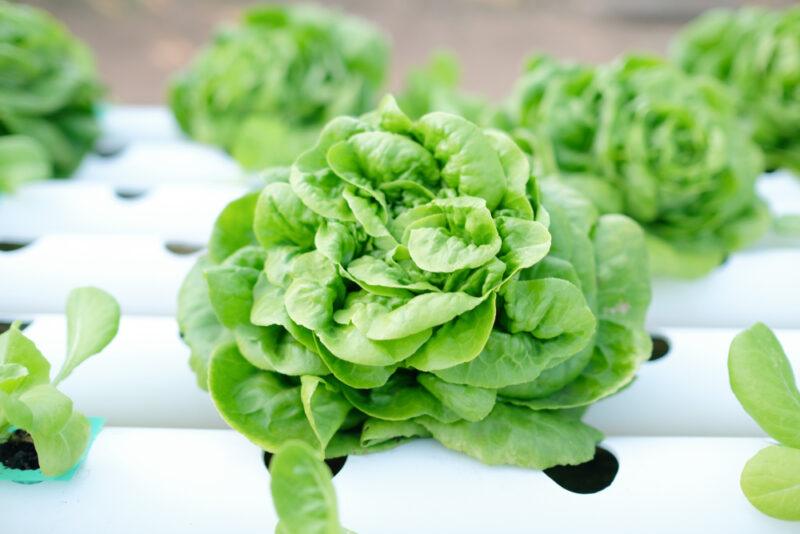 Lettuce is low in copper. In fact, 100g of raw butterhead lettuce only has 0.016 mg of copper. It's naturally low in sodium as well. And although it's low in fiber it's high in vitamin K and a good source of carotenoid antioxidants. It also contains folate, vitamin A, iron, manganese, potassium, and vitamin C.
Cabbage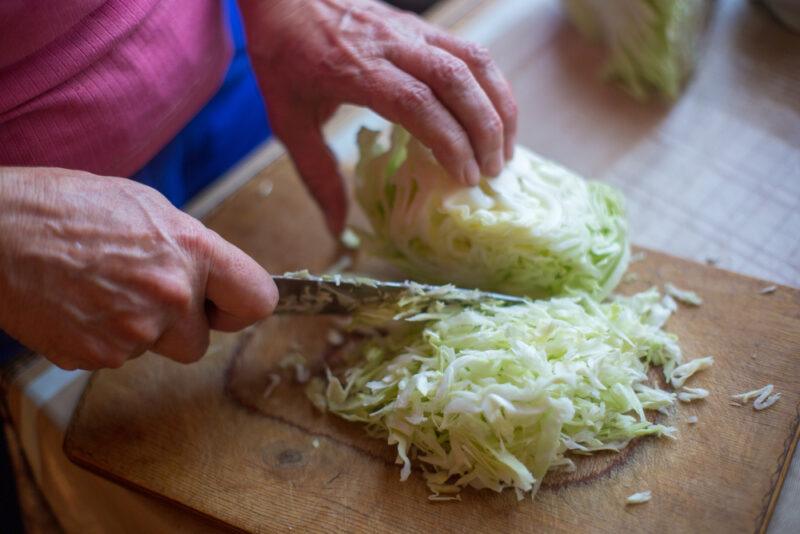 Cabbage is also one of the many vegetables that are low in copper. It's also low-calorie but rich in vitamins, minerals, and antioxidants. It contains high amounts of vitamin K and vitamin C. It also has folate, manganese, vitamin B6, calcium, potassium, and magnesium as well as small amounts of vitamin A, riboflavin, and iron.
Carrots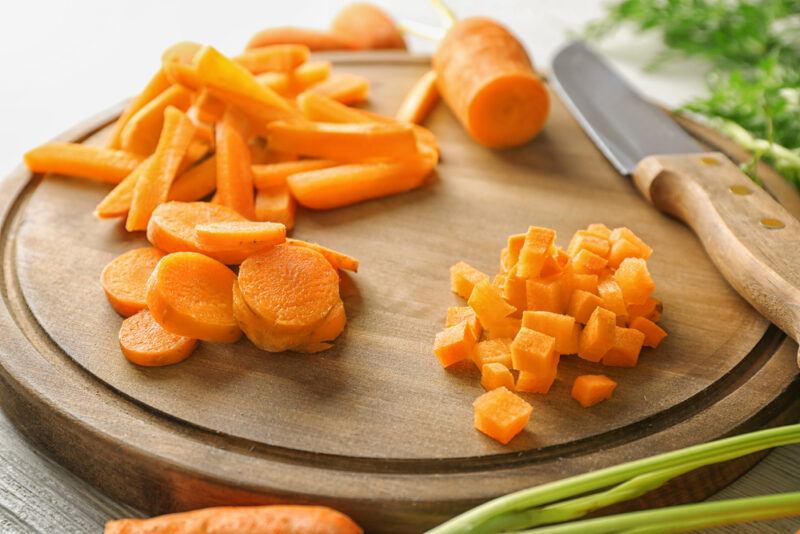 Carrots are known for their vitamin A content. And rightfully so because a serving can provide you with 184% of the daily recommended value. It also contains vitamin C, iron, calcium, biotin, potassium, vitamin K, vitamin B6, and lutein.
Bread and pasta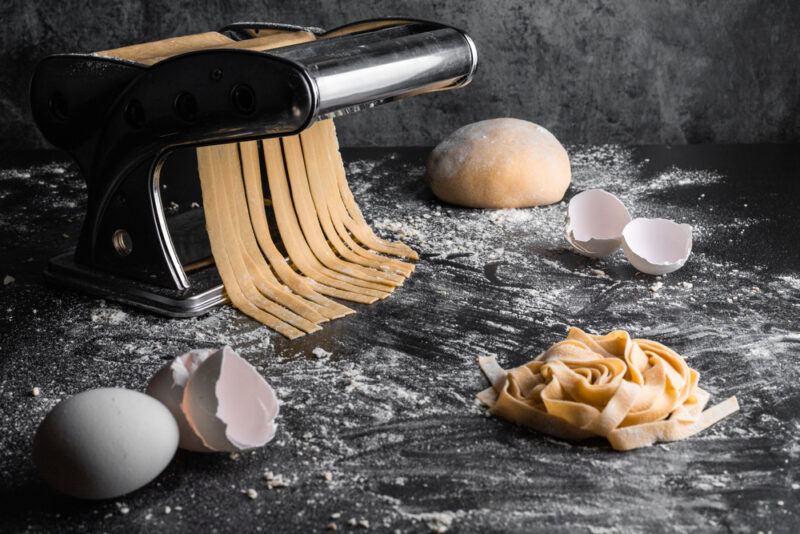 If you really must, go for bread and pasta made from refined flour. This is because although whole-grain pasta typically contains higher amounts of fiber, manganese, selenium, and phosphorus, it does have higher amounts of copper as well.
Rice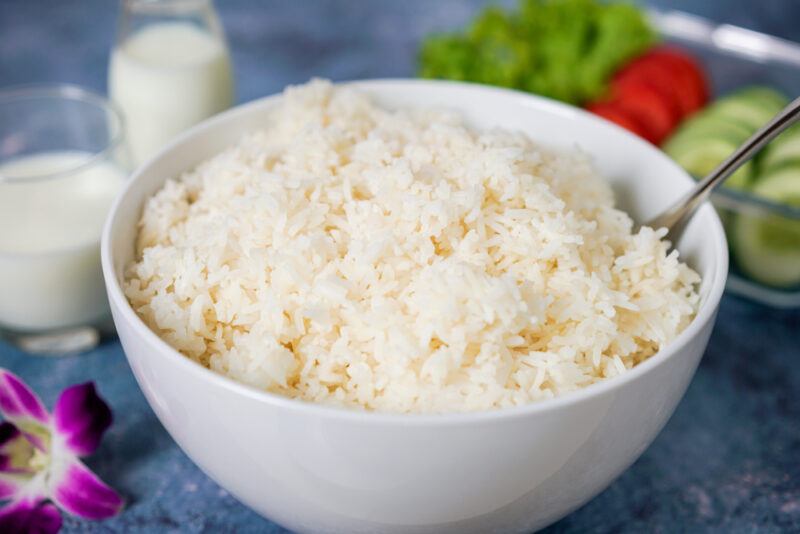 Cooked short-grain or long-grain rice contains less than 0.10mg of copper per 100g serving. So, it's safe to eat in a low copper diet. Rice is a relatively good source of energy, carbs, calcium, iron, thiamin, folate, pantothenic acid, and vitamin E. However, it's particularly low in fiber.
Oatmeal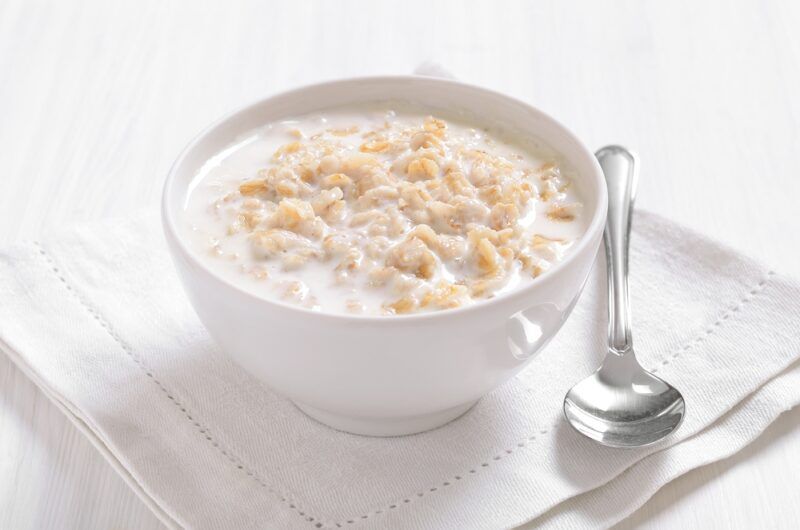 Regular oatmeal normally has less than 0.10 mg of copper per serving (do check the food label to be sure). Aside from being a rich source of a soluble fiber called beta-glucan, oats also have high amounts of thiamine, magnesium, manganese, zinc, phosphorus, selenium, and iron.
Butter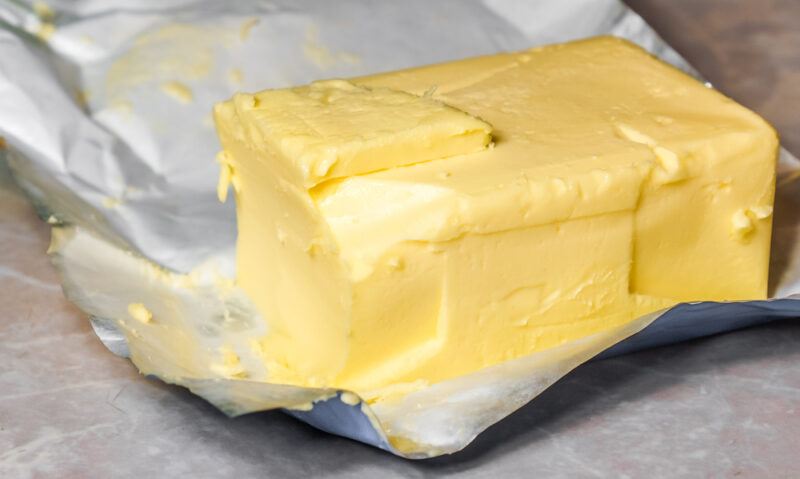 Although mainly fat, butter is also a rich source of vitamins A, E, D, and K2. So, when consumed in moderation it's a healthy addition to your low copper diet. Use it moderately to flavor up your food but be cautious as well of your overall daily butter intake – keep in mind that a tablespoon contains 100g calories and 11g fat.
Sour Cream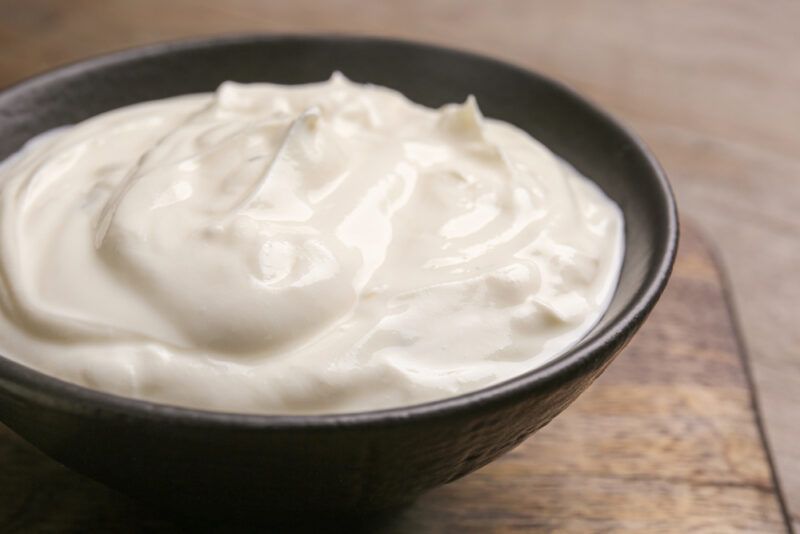 Sour cream is another dairy product that is safe to have in a low copper diet. It's produced by the lactic acid fermentation of the regular cream. It contains retinol, riboflavin, pantothenic acid, vitamin B12, calcium, selenium, and phosphorus. And of course, it has probiotic contents.
Margarine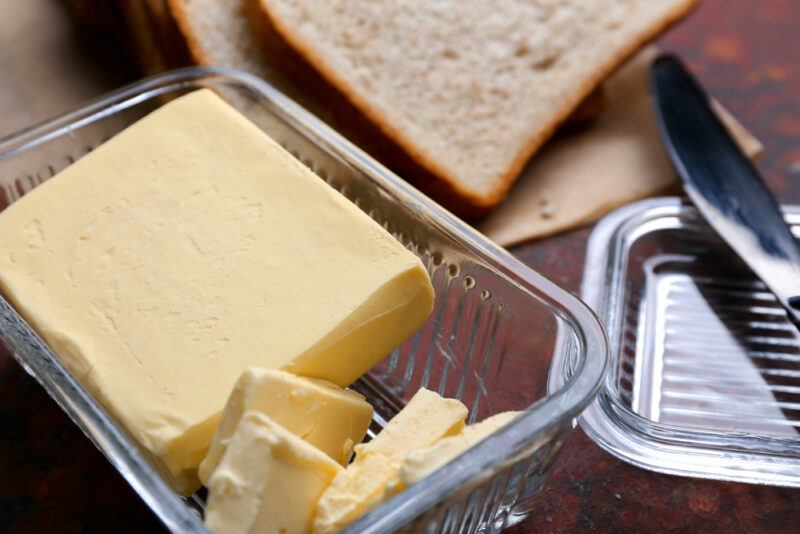 Margarine taste and look a lot similar to butter. It's considered healthier to the heart and a good substitute for butter. While butter is a dairy product, margarine is typically produced from vegetable oils. Margarine, depending on the oil used, is oftentimes rich in polyunsaturated fat. Some margarine is even enriched with phytosterols which may reduce LDL cholesterol levels.
Mayonnaise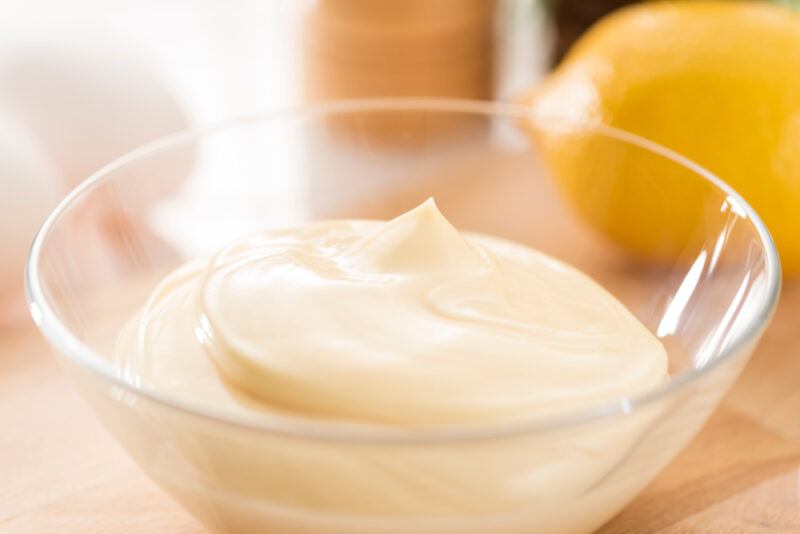 This thick creamy sauce is made from egg yolks, vinegar or lemon juice, oil, and some seasonings. It's mostly used as condiments but can also be used as a base for dressings and other sauces or as a spread on sandwiches. Although like butter, it's mostly fats, it's also an excellent source of vitamins E and K. It's quite high in sodium as well so moderation is always the key. Be wise in how you will incorporate mayonnaise into your diet.
Milk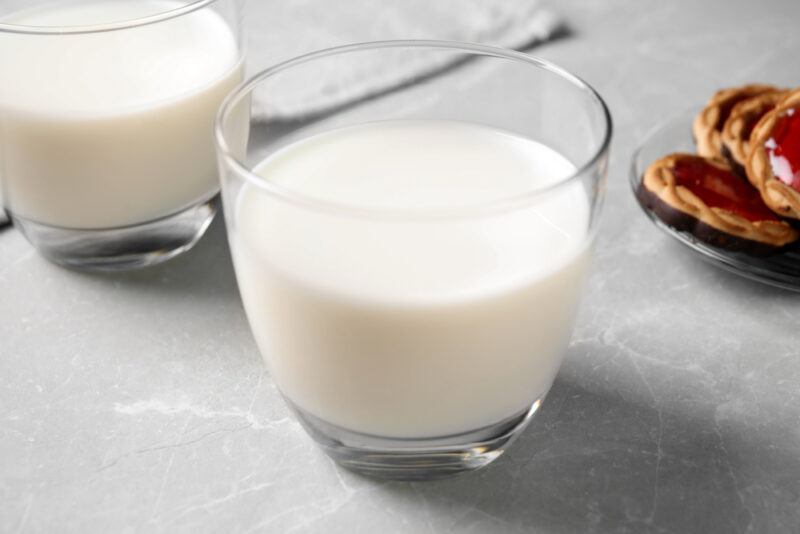 Milk (and most milk products) is safe to include in a low copper diet. Per liter of milk contains approximately 0.20 to 0.80mgm. Milk and milk products contain protein, fat, and carbohydrates. They also contain calcium, riboflavin, phosphorus, potassium, magnesium, zinc, and vitamins A and B12.
Cheese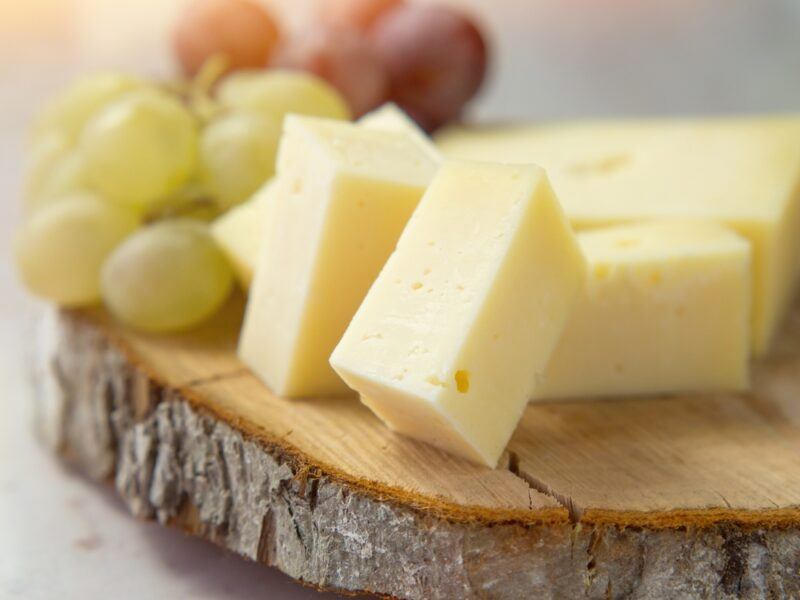 Cheese is another dairy product that is low in copper. They come in a wide range of flavors, and textures. And although it's high in saturated fat and sodium, it's also rich in calcium, protein, and probiotics (in the case of fermented types).
Coffee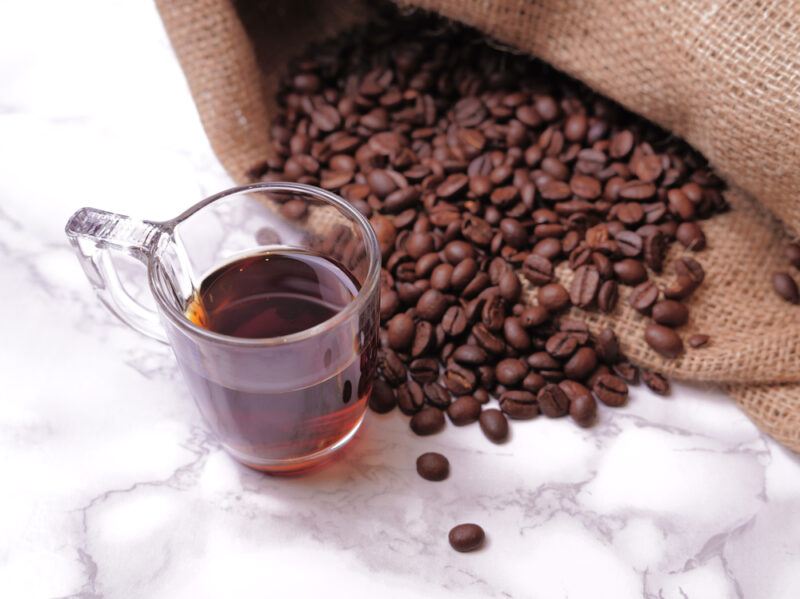 Not only is coffee low in copper, but there is also a study that indicates copper toxicity can be reduced by drinking coffee. How amazing, right? Aside from its antioxidants content, coffee also contains riboflavin, niacin, magnesium, and potassium.
Tea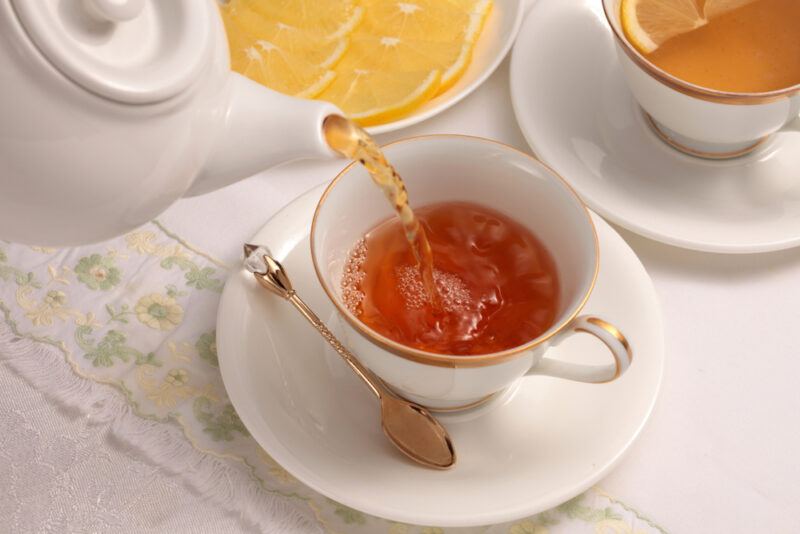 We already know that tea is good for you, it's rich in natural compounds that boost its many health benefits. Green teas in particular contain catechins which are natural antioxidants that help in preventing damage to cells. Teas are also great for boosting the immune system, fighting off inflammation, and reducing the risk of cancer and heart diseases.
Pineapple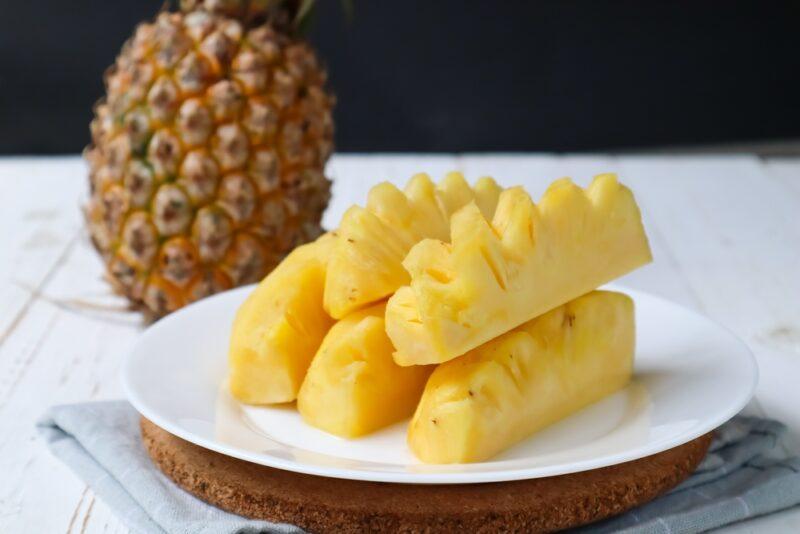 Pineapple is absolutely one of the most favored tropical fruits. And that's quite understandable because aside from its refreshing taste it's also high in vitamin C and manganese. It also contains vitamin B6, thiamin, copper, folate, potassium, niacin, magnesium, riboflavin, and iron. It doesn't hurt, too, that this fruit is quite versatile. You can use it in your smoothies, salads, baked goods, dishes, or you can simply snack on them.
Grapefruit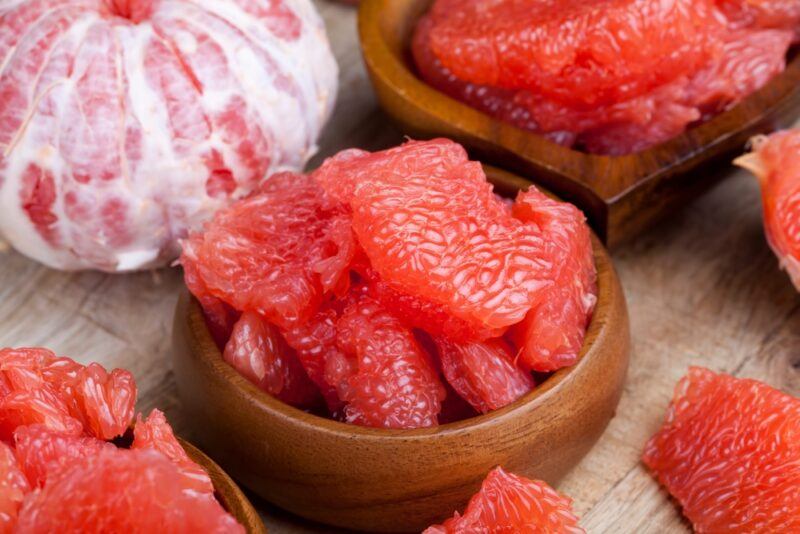 Grapefruit is just one of the many fruits that are low in copper. It's particularly a rich source of antioxidants like vitamin C. It's also packed with vitamin A, calcium, and iron. Like most fruits, it's high in sugar although the sugar in one or two servings of fresh grapefruit is generally fine to consume.
Peach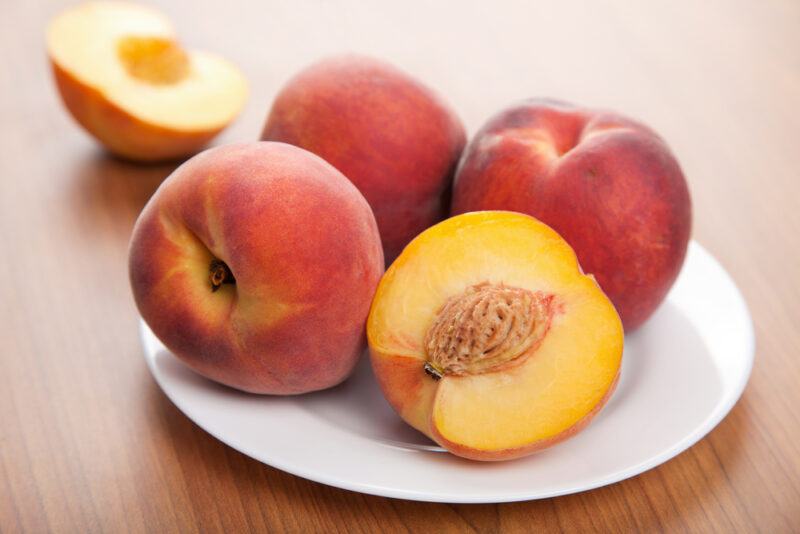 Another fruit that is clear to include in your low copper diet is peaches. In addition to its antioxidant contents, it also contains vitamins A, C, E, and K, folate, niacin, iron, choline, magnesium, potassium, phosphorus, manganese, and zinc. Peaches are related to plums, cherries, apricots, and almonds.
Mandarin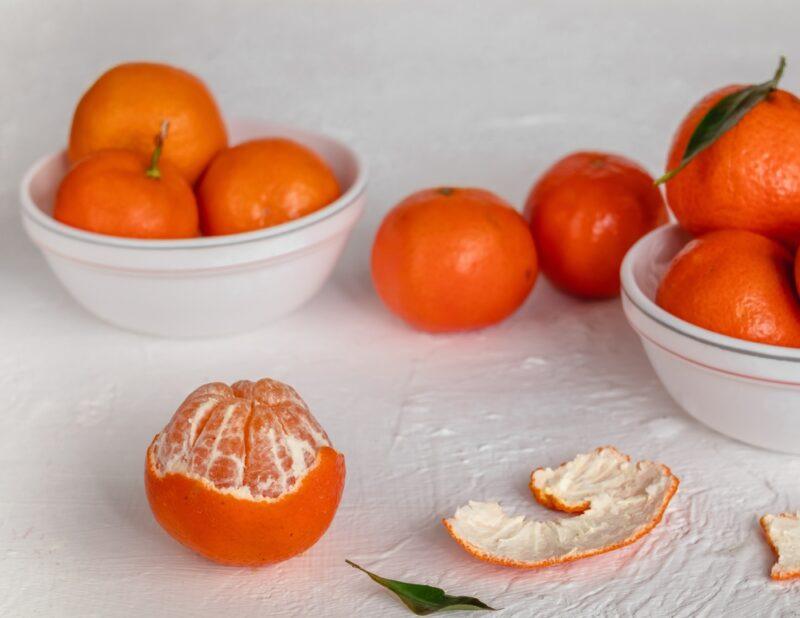 Keep snacking on your mandarin oranges because they're also in the clear for a low copper diet. They are high in vitamin C that acts as an antioxidant that fights free radicals. Mandarins also contain vitamins A and B, carotenoids, insoluble and soluble fiber, calcium, phosphorus, magnesium, and potassium.
Tips to Remember When on a Low Copper Diet
Read food labels
Again, the importance of reading food labels. Some prepared foods list their copper content. This is especially true with vitamins or mineral supplements, always check if there's any copper content. Consult with your pharmacist to help you find a multivitamin without copper.
Avoid drinking alcohol
Drinking alcohol is not good for the liver, and if one already has Wilson's disease, alcohol is more likely to complicate the condition. You can reduce consumption to below-recommended levels but it's better to avoid it altogether to further help manage your condition.
Stick to average portions
To have better control of your copper intake, it's best to stick with average portions or serving sizes. Remember that even if you're consuming foods low in copper, if you're taking it excessively then that can easily add up.
Avoid copper cooking utensils
While there are those who prefer cooking with copper utensils, you might want to give it a big pass if you're on a low copper diet. It can certainly leave trace amounts in food and that's not exactly a good thing if you have Wilson's disease.
Check your drinking water
The copper content of your drinking water should not be more than 0.1ppm. This can vary depending on the plumbing used. If you have copper plumbing, you should let it run for a while prior to use to reduce its copper content. It's best to have your water analyzed and check with a health professional for advice given your condition.
Factors affecting the copper content of foods
It's worth noting that depending on the copper content and location of the soil the food was grown in plus the method used in processing the food affects its copper content.