The ketogenic lifestyle is a powerful way for overweight people to lose weight. It's got several other benefits, as well. Some research shows that living in ketosis provides better brain fuel, particularly as we age, and it can boost endurance and energy, too.
In order to get into a ketogenic state, where the body gets its energy from ketones rather than glucose, people have to shift the way they eat. A popular ketogenic guideline is to get 70-80% of your daily calories from fat, with just 5-10% of your calories coming from carbs and 10-20% coming from protein. To do this, you need to know which foods contain the best keto fats, such as olive oil and avocado oil. You also need to know which foods to eat to boost your overall fat intake.
If you're interested in learning more, read through this list of the 12 best fatty foods for keto. At the end of the article, I'll share three delicious keto snack ideas to help you get more keto fats in your diet.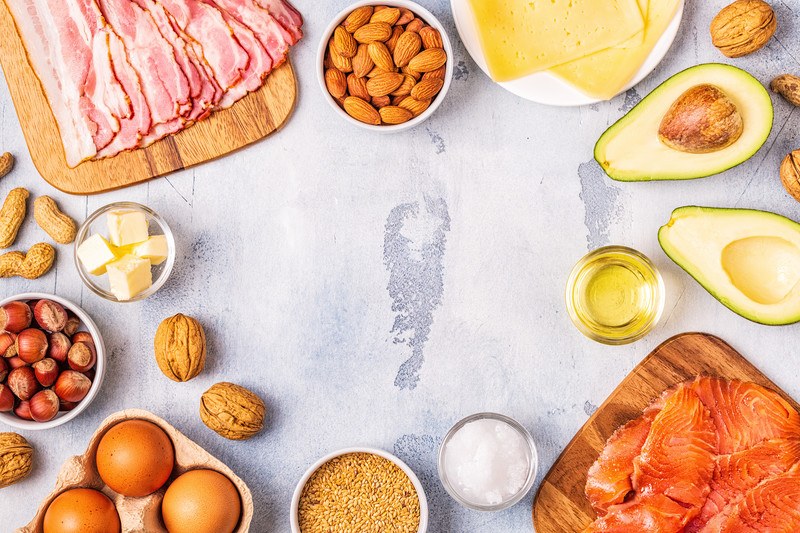 12 Keto-Friendly Foods
Salmon
Cheese
Chia Seeds
Butter
Flax Seeds
Avocado
Fatty Meats
Nuts
Olives
Fat Bombs
Eggs
MCT Oil
Salmon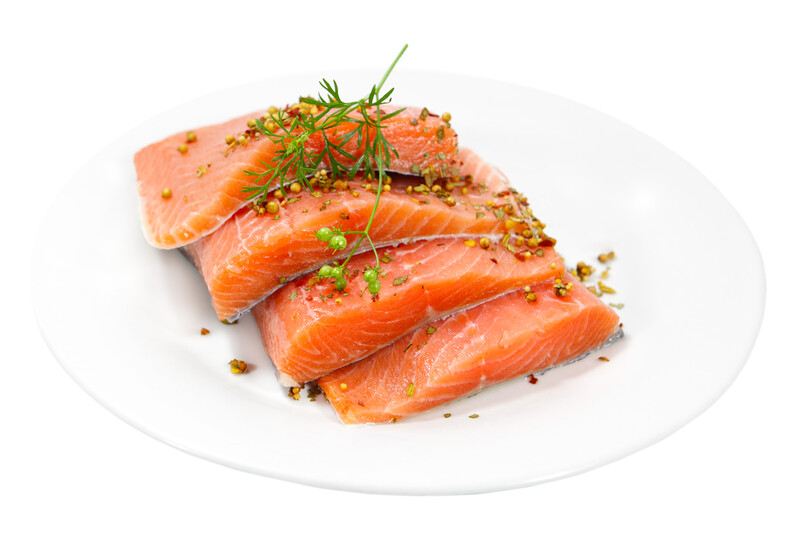 Salmon is a great choice for both protein and healthy fats that can keep you in ketosis. One half-fillet of salmon contains 27 grams of fat, which is around 41% of the daily recommended value for fat. It also supplies 40 grams of protein, and it's a good source of vitamin C, vitamin B6, cobalamin, and magnesium.
It's an interesting natural mix of nutrients that could help people combat keto flu as they ease into a ketogenic lifestyle. Cobalamin helps with brain function and many other functions in the body while getting enough magnesium could help alleviate fatigue, muscle cramps, and anxiety.  The healthy fats in salmon include significant amounts of omega-3 fatty acids, which could help maintain a balance between omega-3 and omega-6 fatty acids.
Oysters are another great source of omega-3 fatty acids. Other fatty fish to try include mackerel, herring, tuna, trout, and sardines.
Cheese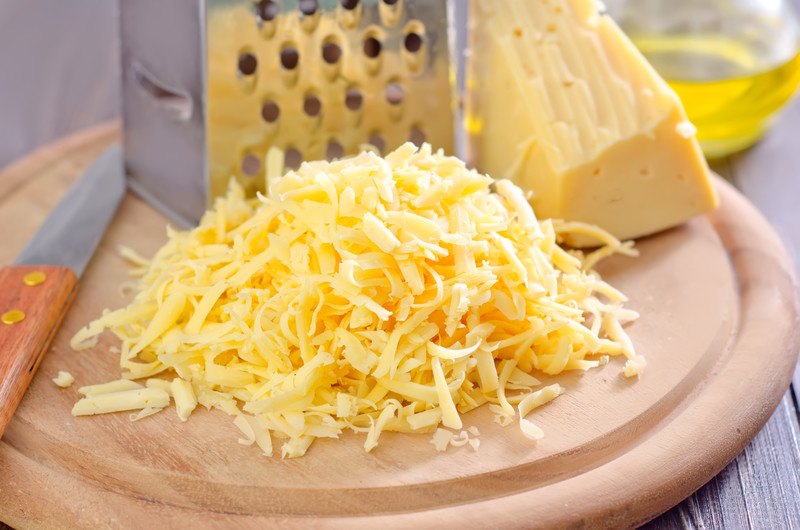 Many types of cheese work well with a ketogenic diet simply because they provide significant amounts of fat, which can help people stay in ketosis. They're also relatively low in carbohydrates. One ounce of cheddar cheese contains 9 grams of fat, or 13% of the daily recommendation, but only 0.4 grams of carbohydrates.
Cheese can be flavorful, so cheeses are a great choice for adding to main dishes and sides to keep a keto diet interesting. Consider trying blue cheese, goat cheese, grated parmesan, and Colby Jack cheese to vegetables and salads for an extra fat and flavor boost. Cream cheese is also great for making ketogenic desserts.
Cheeses are also great sources of calcium, which can help people adapt to a ketogenic diet.
Chia Seeds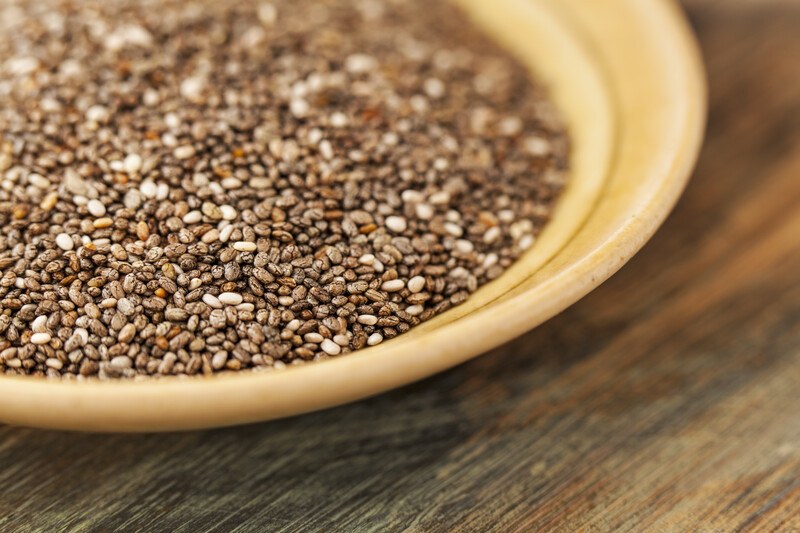 Chia seeds are a healthy food choice for anyone, mostly because of their high ratio of omega-3 fatty acids, which help promote heart health. One ounce of chia seeds contains 9 grams of fat, the same amount of fat found in a one-ounce slice of cheddar cheese. More than half of the fat in chia seeds (5 grams in a one-ounce serving) is made of omega-3 fatty acids.
Chia seeds also provide 4.7 grams of protein in a one-ounce serving, along with 40% of the recommended daily intake for fiber, 17% for calcium, 12% for iron, and 23% for magnesium. The minerals found in chia seeds could help people adjusting to ketosis manage keto flu symptoms such as fatigue and muscle cramps.
Butter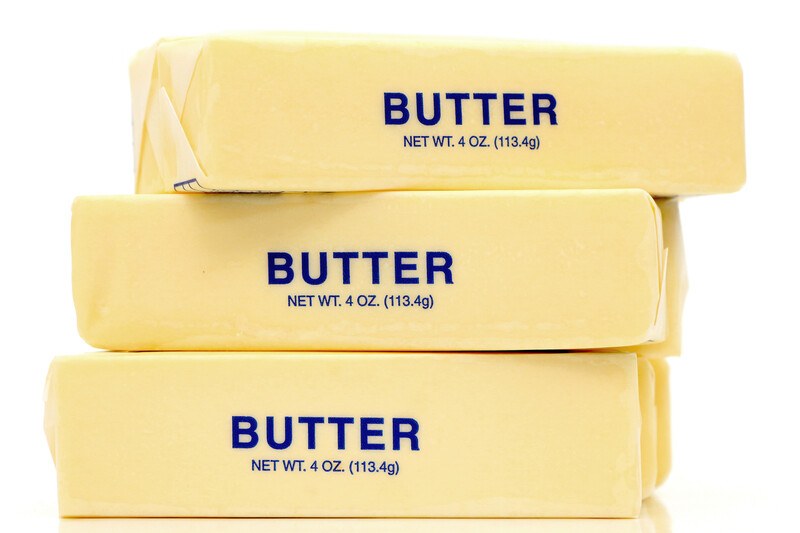 Butter is made from cream, the fatty part of cow's milk. Butter adds flavor and boosts fat intake for people who embrace a ketogenic lifestyle. It makes a great addition to steamed veggies. Riced cauliflower or zucchini noodles can be fried in butter, as well, as a low-carb, high-fat option to carbohydrates like pasta, rice, and potatoes.
Butter contains around 80% fat with no carbs. One tablespoon of butter provides 12 grams of fat or 18% of the recommended daily value. It also supplies some vitamin D, which is a recommended supplement for people on keto diets because the types of food they can eat are restricted. (Interestingly, people who lose weight with a keto lifestyle often have increased levels of vitamin D in their bodies.)
Flax Seeds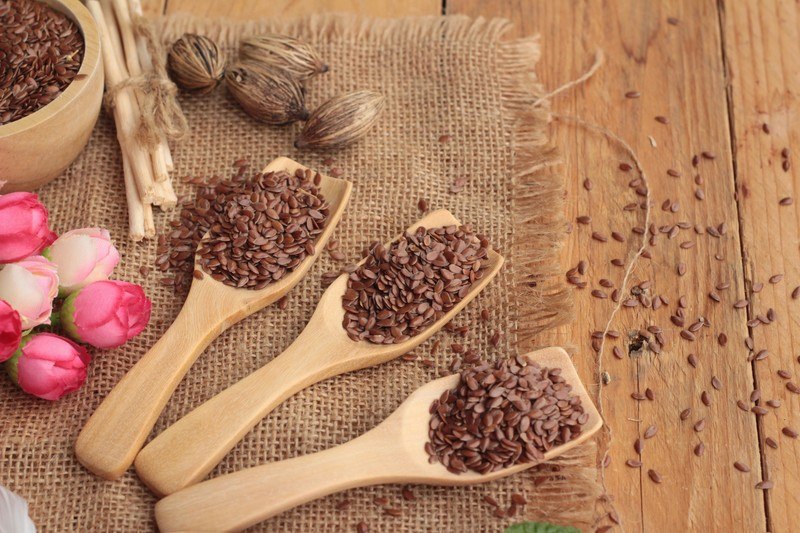 Like chia seeds, flax seeds contain significant amounts of omega-3 fatty acids. One tablespoon of flax seeds provides 4.3 grams of fat or around 6% of the daily recommended value. This amount also supplies 3% of the daily recommendation for protein and 11% for fiber. While a tablespoon of flax seeds contains 3 grams of carbs, 2.8 grams is pure fiber, so the net carb amount is 0.2 grams.
The downside is that flax seeds need to be ground or crushed in order to be able to access and absorb the omega-3 fatty acids. An ordinary kitchen coffee grinder makes quick work of this. Freshly ground flaxseed makes an excellent addition to side dishes, as a topping for salads, or mixed into Greek yogurt for an occasional keto treat.
Avocado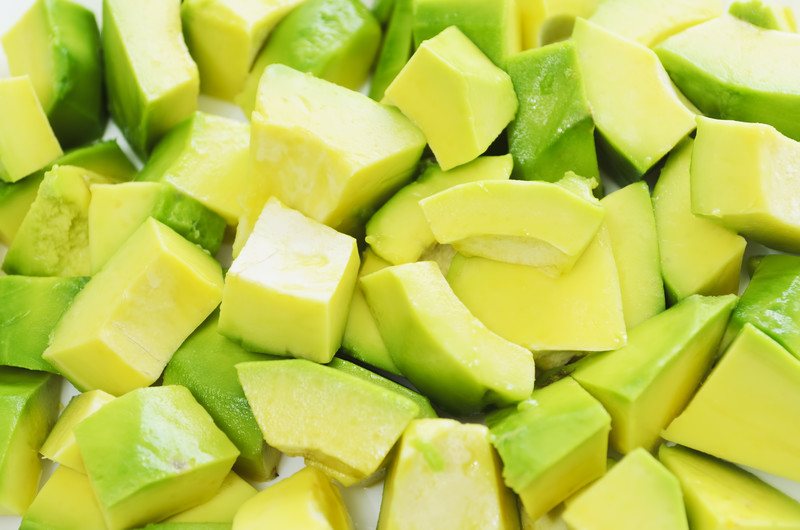 Avocado fruit is an excellent source of healthy fats that could boost the benefits of a ketogenic lifestyle. One cup of sliced avocado provides 2 net grams of carbohydrates (10 of the 12 total carbohydrate grams are fiber), while also supplying 2.9 grams of protein and an amazing 21 grams of fat. The healthy fats in avocados include mono-unsaturated fats that support heart health.
Avocados are also a rich source of vitamins C, and K, folate, pantothenic acid, and minerals such as magnesium and iron. Pantothenic acid is an interesting component because it's involved in the metabolism of fats and has been studied as a weight-loss agent. A third of one medium avocado provides around 15% of the daily recommendation for pantothenic acid.
Fatty Meats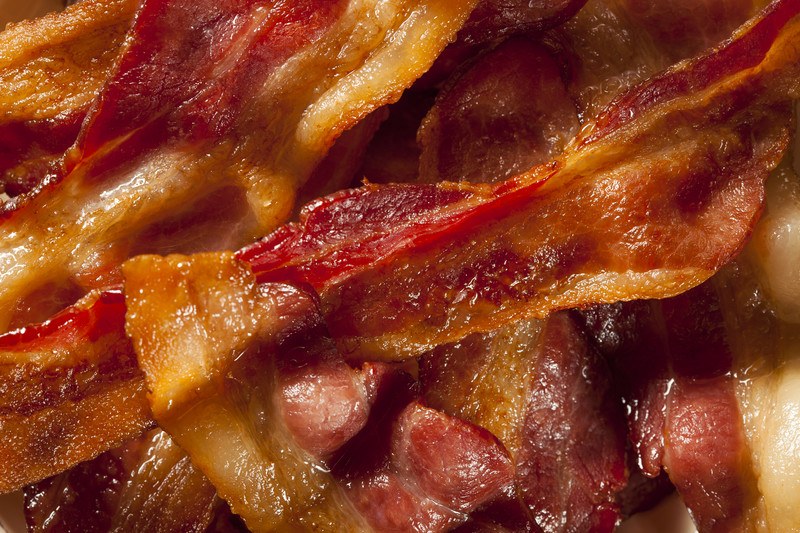 Fatty meats are some of the best sources of fats for a ketogenic lifestyle because they are carb-free. High-fat meats include bacon, sausage, pork belly, dark poultry with the skin on, ribeye steak, New York strip steak, and fatty ground beef.
The only issue with fatty meats is that you still need to keep your protein levels down to around 75 total grams per day to stay in ketosis. Bacon is a good choice because one slice of pan-fried bacon provides 3.3 grams of fat with just 3 grams of protein. A four-ounce serving of 70% lean ground beef supplies 16 grams of protein with 32 grams of fat.
Nuts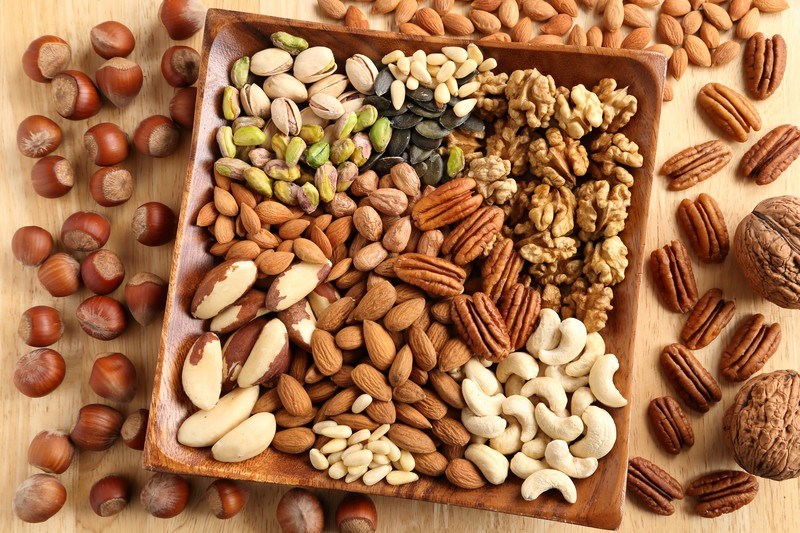 Like fatty meats, nuts and seeds can be high in fats and proteins. Some of them also contain carbs, too, so it's important to look at the nutrition labels of the nuts you're snacking on.
One cup of pecan halves supplies 71 grams of fat, 9 grams of protein, and 4 grams of net carbs (14 grams total carbs with 10 grams of fiber). Almonds are another great choice. One ounce of almonds provides 14 grams of fat, 6 grams of protein, and 3 net grams of carbohydrates. An ounce of walnuts contains 18 grams of fat, 4.3 grams of protein, and 2 net grams of carbohydrates.
One nice thing about nuts is that they can be used for more than just snacking. They make a great addition to salads and skillet meals, and nut flours make delicious, easy crusts to replace carb-heavy options.
Olives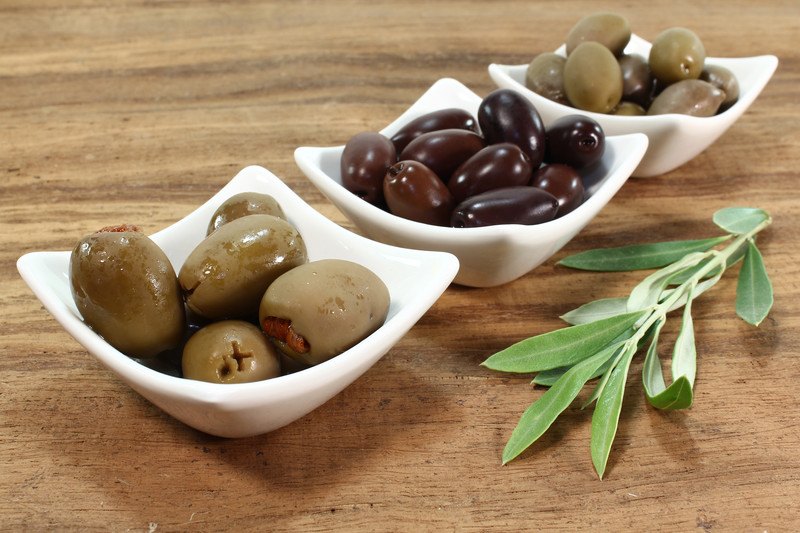 Green and black olives are both good options for increasing fat intake while keeping carb levels low. Serving size of about 10 olives contains just 3 net carbs, with around 6 grams of fat. Olives also supply some vitamins and minerals, but they also contain phytonutrients, including antioxidants and compounds that have anti-inflammatory properties.
The high-fat content found in olives is also made of mostly monounsaturated fats, the type of fats that are particularly good for heart health. This is why cooking with olive oil is so highly recommended. If you prefer using olive oil to eating olives, consider making your own salad dressings with olive oil for quick, flavorful fat boosts.
Fat Bombs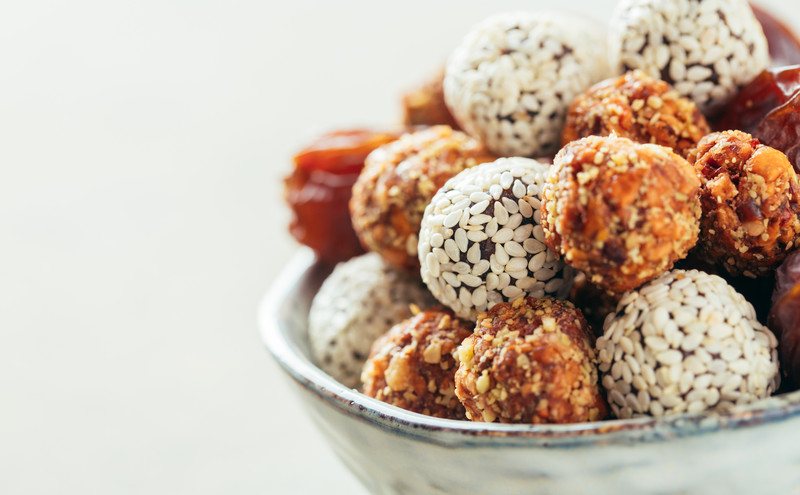 Fat bombs are ketogenic desserts made from high-fat foods such as nuts, nut butter, and cream cheese. The main benefit of fat bombs is that they could help people living a keto lifestyle stay full and satisfied between meals.
Fat bombs can be sweet treats such as raspberry cheesecake bites or chocolate-covered peanut butter balls. They can also be savory snacks such as bacon-wrapped avocado slices or pimento cream cheese fat bombs. The gourmet flavors satisfy the brain so that keto eaters don't feel deprived, while the high-fat content keeps the body satisfied.
Eggs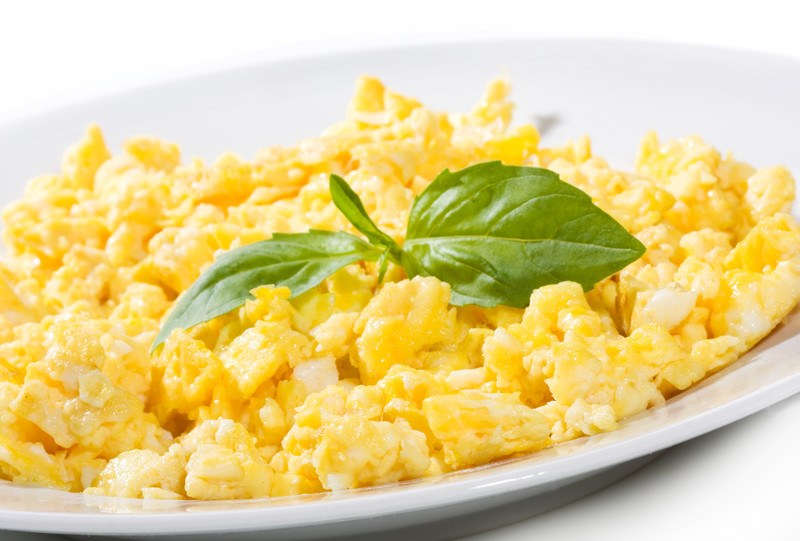 Ketogenic eaters are encouraged to eat whole eggs, rather than just egg whites because whole eggs include fatty yolks. One boiled egg contains 5 grams of fat and 6 grams of protein, with virtually no carbohydrates. Eggs also provide other helpful nutrients such as potassium, iron, magnesium, cobalamin, vitamin B6, and vitamin D.
One great feature about eggs is that they're a versatile food. They can be eaten poached, boiled, or fried, or they can be mixed into other foods. Egg dishes, such as crustless quiche or quiche made with nut flour crusts, can include low-carb, nutrient-dense foods such as spinach, mushrooms, onions, and asparagus.
MCT Oil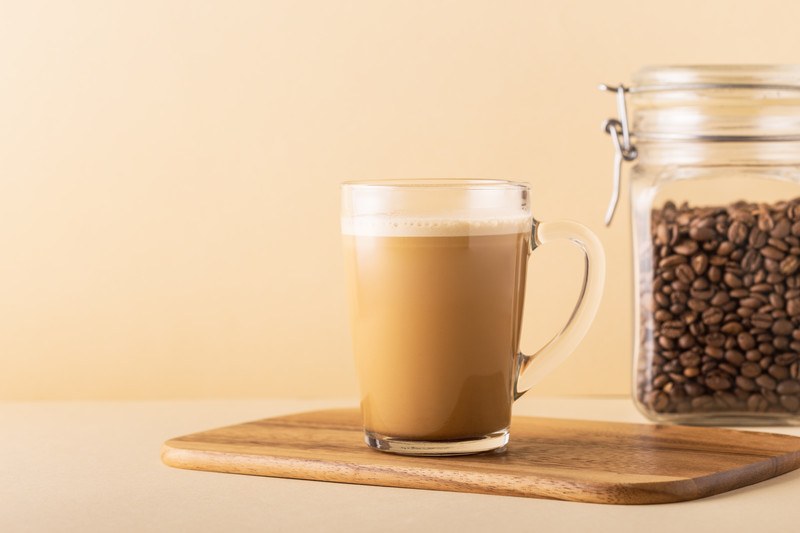 MCT Oil is an oil containing mostly medium-chain triglycerides, which are often found in butter and healthy fats such as olive oil and coconut oil. In MCT Oil, the medium-chain triglycerides are separated from other parts of whole oils and offered as a separate product.
The benefits of MCT oil include easy absorption, and they could help people who are just starting a keto diet get into ketosis more quickly. They're associated with better brain function and memory, higher energy, greater endurance, weight loss, reduced blood sugar levels, and lowered cholesterol.
People who don't like the idea of taking MCT Oil supplements or powders could increase their medium-chain triglycerides by using coconut oil instead.
Three Delicious Keto Snack Ideas
Now that you've read through this list of the 12 best fatty foods for keto, do you know how to get started? I have a few keto snack ideas to share with you here so that you can boost your fat intake and enjoy your ketogenic diet.
Idea #1: Cream Cheese Smoothies
Cream cheese is packed with healthy fats and other nutrients, it's delicious, and it's easy to use. One of my favorite ways to use cream cheese with a ketogenic diet is to mix it into smoothies. Smoothies made with cream cheese have extra fat content, and they taste like gourmet cheesecakes.
Idea #2: Kippered Salmon With Cream Cheese And Celery
Kippered salmon has a savory, smokey flavor. Mix it with cream cheese and spread it on celery sticks for a delicious low-carb fat boost. It can also be served with salad or steamed veggies for a light lunch.
Idea #3: Keto-friendly Omelets
Rather than serving omelets with toast and jam, make them keto-friendly by serving them alongside a handful of fresh spinach. You can bump up the fat content by coating the pan with avocado oil or olive oil. You can also add bacon, cheese, and avocado slices.