Colombian-Style Pork Belly
Speed - 93%
Simplicity - 97%
Tastiness - 100%
Fall-off-the-bone tender and really succulent pork meat. Perfectly rendered fat layer. Evenly blistered crackling skin. This is just the best way to cook pork belly!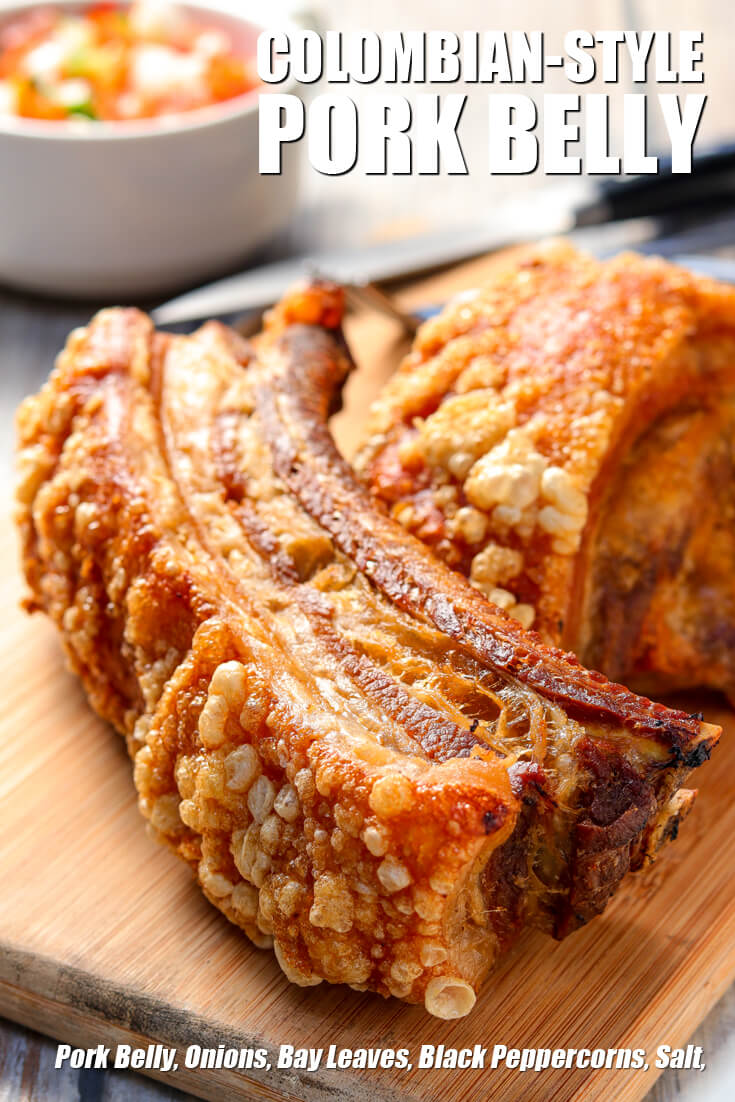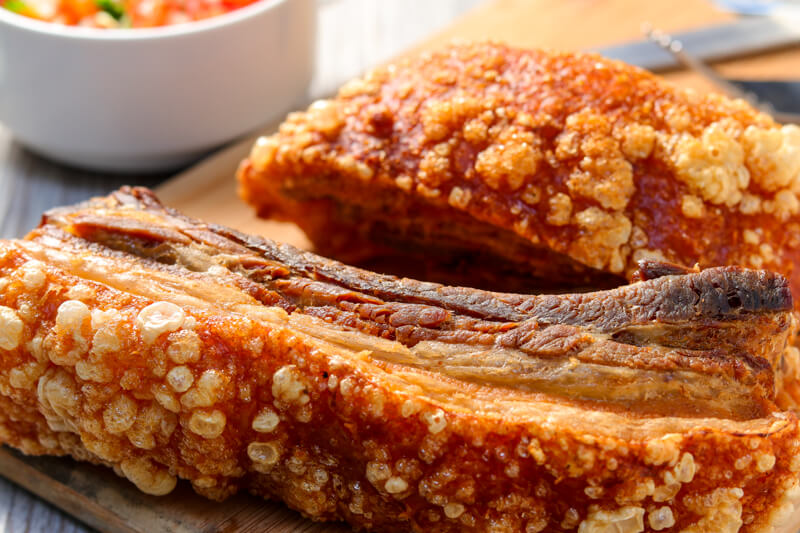 Ingredients
1.5

Kilograms

Pork Belly

1

Piece

White Onion

quartered

2

Pieces

Bay Leaf

1

Tablespoon

Black Peppercorns

6

Pieces

Cloves

Salt

to taste

Vegetable Oil

for frying
Instructions
Combine the pork belly, onions, bay leaves, black peppercorns, cloves, and salt in the slow cooker. Cover with water and leave on high for 3 hours.

Take the pork belly out of the pot and set on a cooling rack. Leave to cool to room temperature.

Chill the pork overnight.

Rub the pork generously with salt.

Deep fry over low heat until evenly golden.

Set on a wire rack and leave to cool.

Flash fry over high heat until crackling.
This recipe is hugely inspired by the crispy pork belly specialty known as the Chicharron Colombiano. I really love how pork belly can end up having diverse textures in just a single dish – a crisp crackling on top, a perfectly rendered fat layer beneath, and extra succulent meat with fall-off-the-bone tenderness at the bottom.
Honestly, I've had several attempts to get to this level of perfection, trying every cooking method from oven-roasting, deep-frying, to broiling. I'll have to say that I'm quite happy with the results that I'm getting so far. Let me walk you through the tedious (but totally worth) process.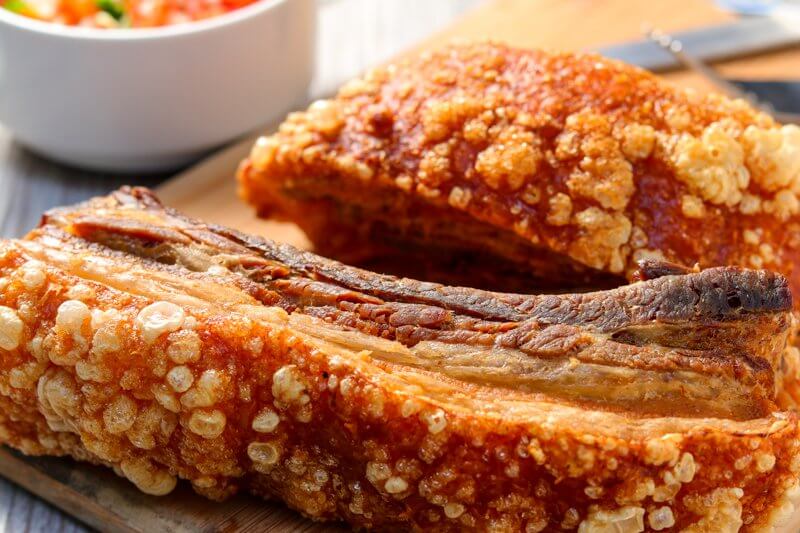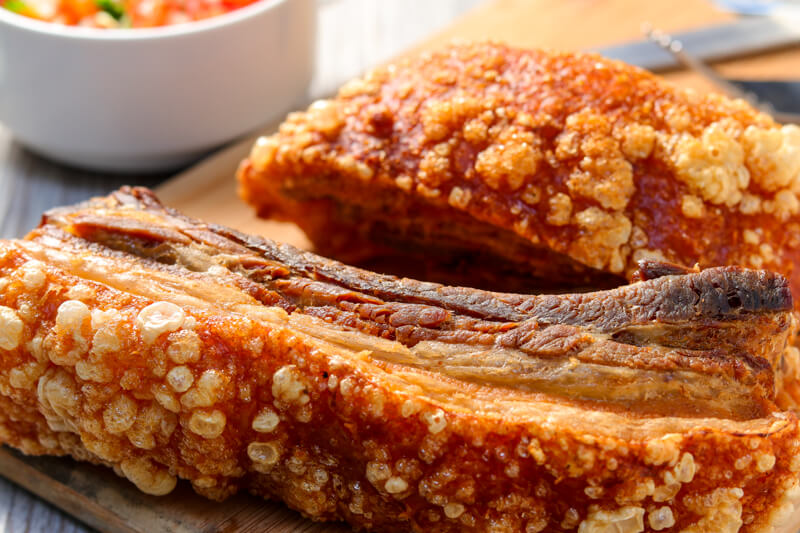 We begin by completely tenderizing the slabs of pork belly in the slow cooker together with our basic flavoring components. You can use any blend of aromatics and spices at this point, but this simple mix of onions, bay leaves, peppercorns, cloves, and salt does prove enough.
I used to do this step on the stovetop, which compared to using the slow cooker, required much more supervision as I had to monitor constantly for liquid evaporation.
I've also tried skipping this step, going by the more traditional way of gentle frying. Though effective at rendering the pork crisp, this method dries the pork out too much, all the way to those layers of lean meat which we all want to remain succulent.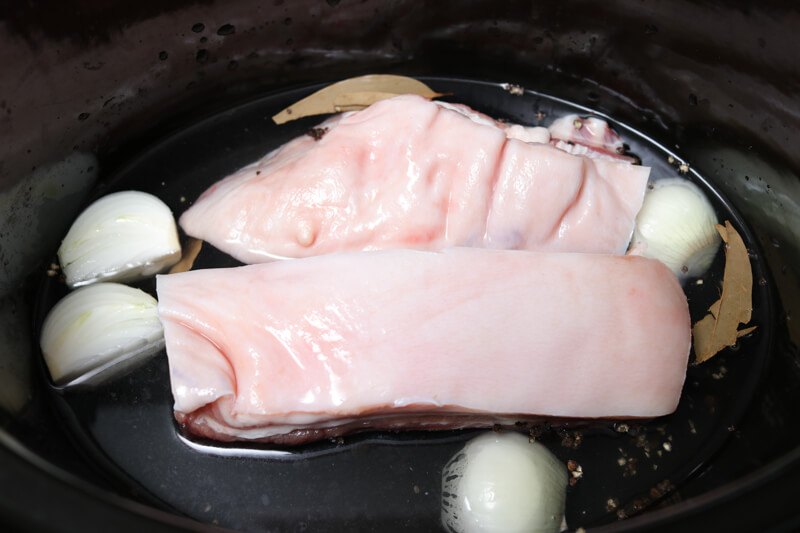 Get the pork really tender, stopping just before the point that it starts to fall apart. Set it on a wire rack, and leave it out to cool to room temperature. Once cool enough, leave it overnight inside the chiller.
Allowing that layer of skin to really dry out is essential to getting the perfect crackling.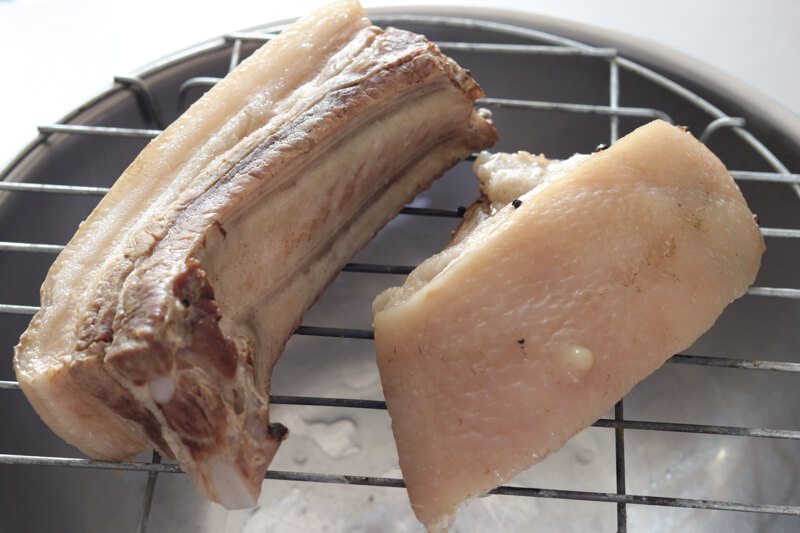 Take the pork out of the chiller and rub a generous amount of coarse salt all around it. Not much for flavor, we're using that salt to draw out more moisture, drying our pork even more.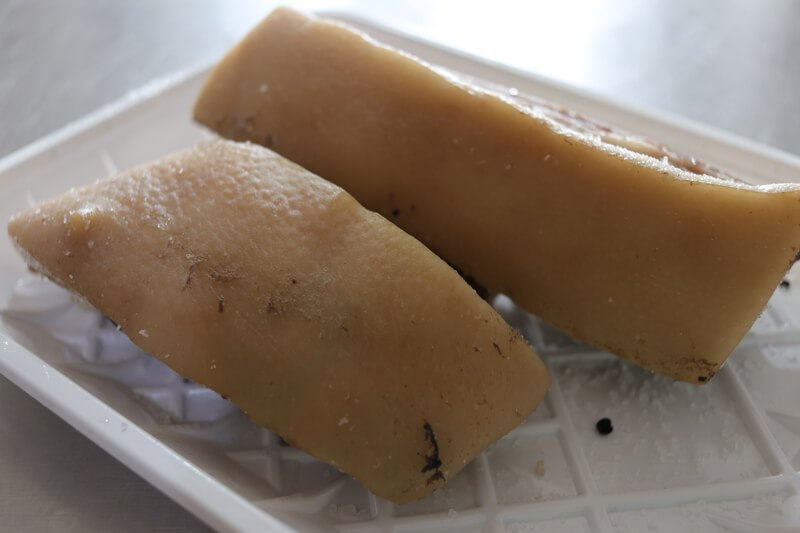 Heat up enough vegetable oil in the fryer to get the pork totally submerged. Fry the slabs of pork belly over low heat until it gets an even golden brown color. This process should take somewhere between 15 and 20 minutes.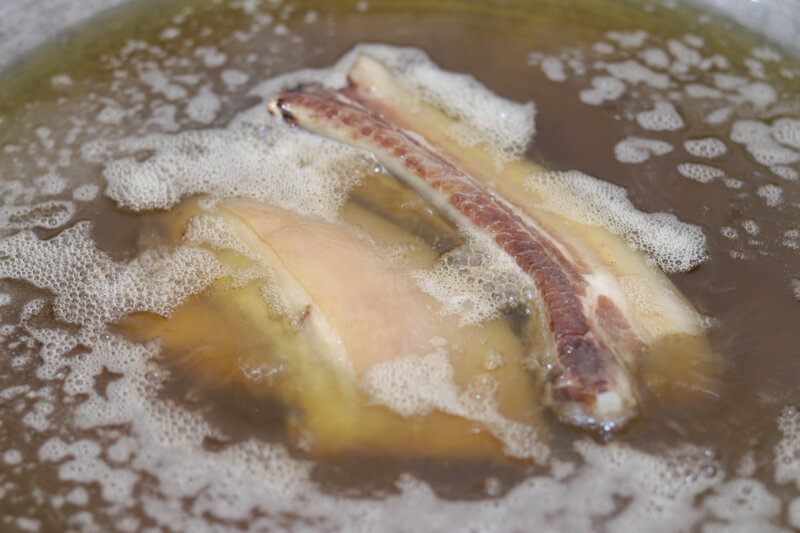 Once nice and golden, take the pork out of the fryer and set it on a cooling rack to drain off any excess oil and to cool down to room temperature. This step is again essential and would make a really huge difference to your crackling.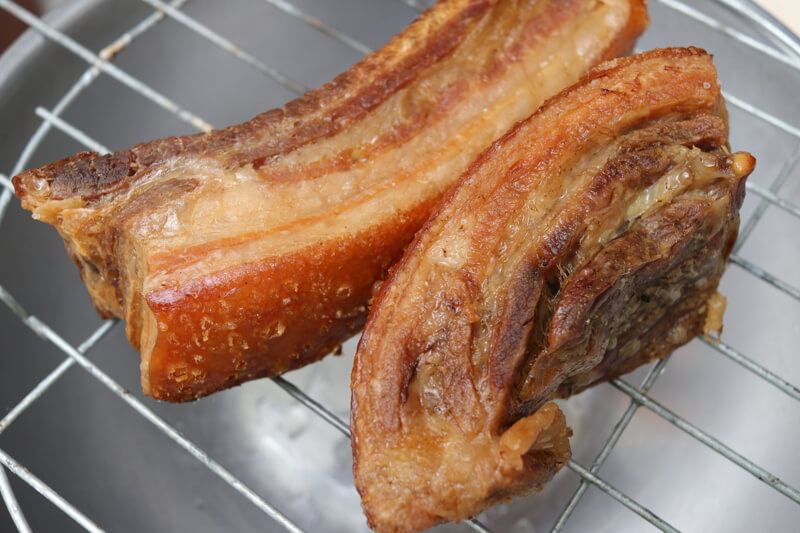 Once the pork has cooled down, get the oil in the fryer really hot and flash-fry those pork belly slices for about a minute or two. Because of the huge temperature difference between the oil and the pork, you should almost instantly notice that skin get those familiar blisters.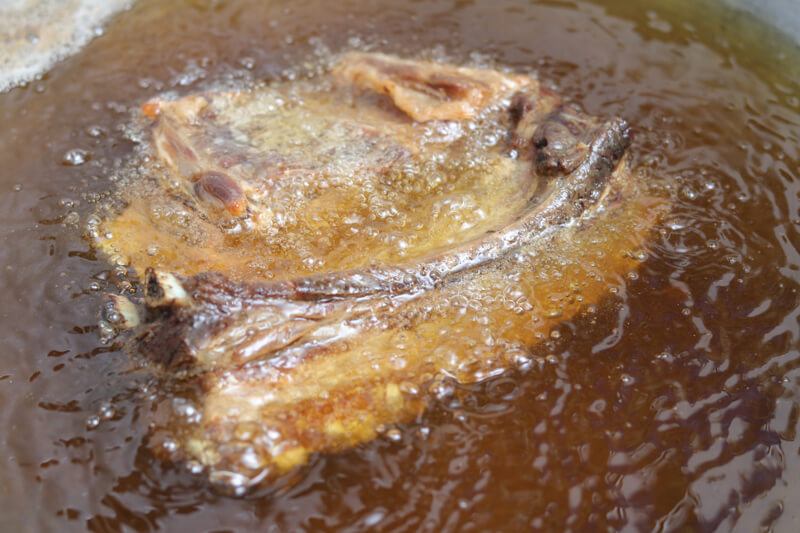 Finally, take the pork out of the oil and again set it on the cooling rack to air dry for a couple more minutes. Certain spots on the skin may come out chewy out of the hot oil and should turn out brittle as it cools off a bit.