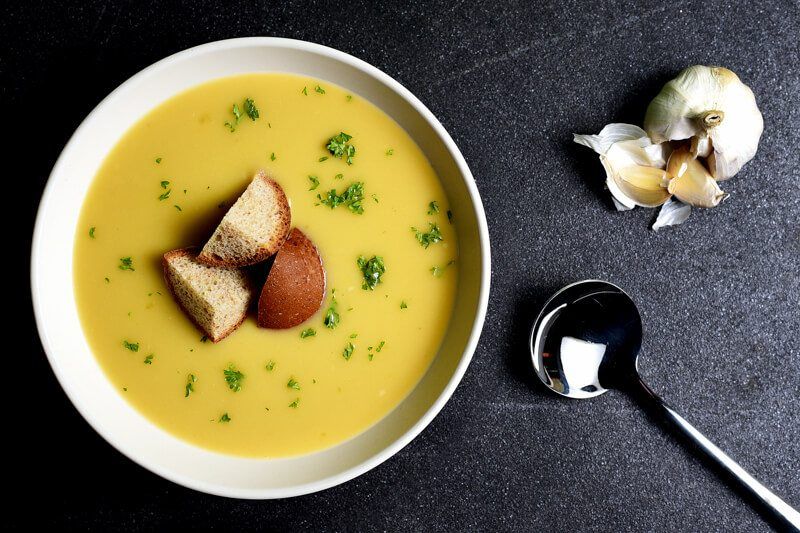 Cesnecka: Czech Garlic Soup
Speed - 96%
Simplicity - 100%
Tastiness - 98%
The subtle flavor of garlic gives this soup very interesting flavor. It also ended up smooth and creamy as if cream were added.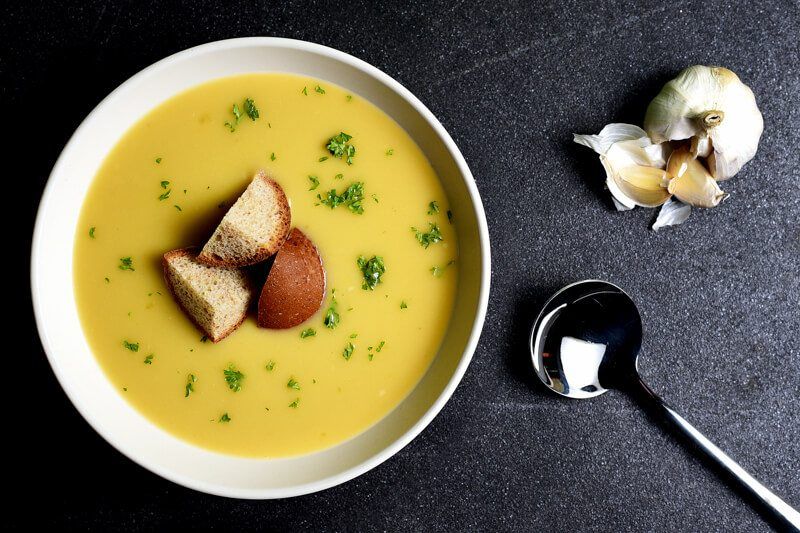 Ingredients
2

tablespoons

Butter

6

cloves

garlic

crushed

1

piece

White Onion

diced

3

cups

Chicken Stock

Salt

to taste

Chopped Parsley

for garnish

Croutons

for serving

Shaved Parmesan

optional
Instructions
Melt butter in a stock pot.

Add garlic and sautee until soft.

Add stock and simmer for 20 minutes.

Puree.

Season with salt and pepper.

Top with shaved parmesan and chopped parsley.
Let me state a brief disclaimer here. I've made a minor personal tweak to this classic garlic soup from the Czech Republic not in any way to try and improve on something already good as it is, but simply to make it work for my own preference. Let me get to that modification in a bit, by which I'll leave you the decision to follow or totally skip.
Cesnecka should most likely be a clear soup made mainly from a clear broth, garlic, and potatoes, then served with a garnish of some chopped herbs, croutons, and cheese. We'll be using exactly those ingredients for this recipe, making this a rather good try at the original if you will.
Except for the key ingredients of potato and garlic, this soup is not in any other way different from more traditional French soups. So if garlic does not interest you at all, you may still keep on reading, getting any of your favorite vegetables in its place.
We start by melting a good amount of butter in a pot. Using a thick-bottomed one would be ideal to eliminate any possibility of scorching, most especially if working on denser soups or cream-refined ones.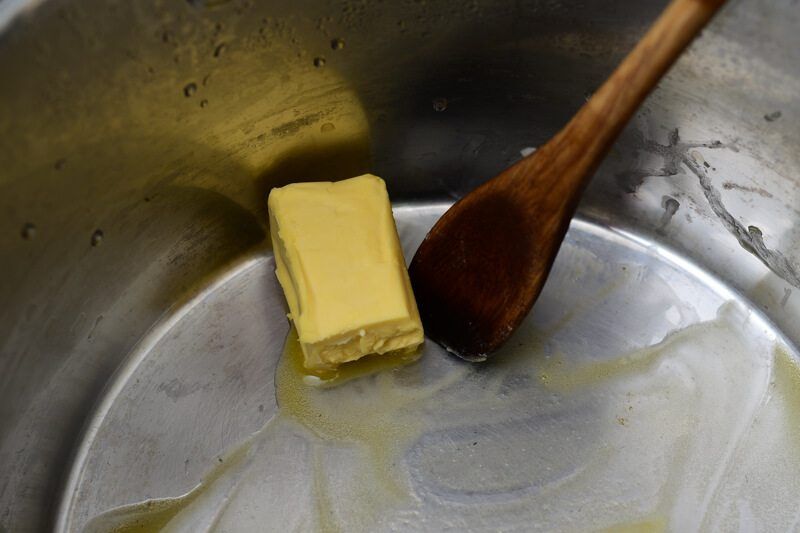 The onions, or aromatic vegetables in general, go in and are allowed to sweat over medium heat until slightly soft and a bit translucent. This caramelization should release the natural sweetness of the onions and skipping this step would leave you with a more pungent flavor base.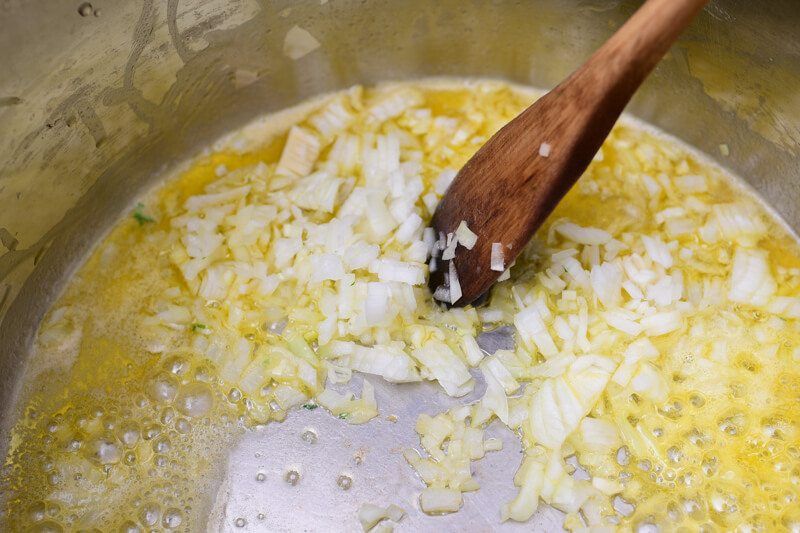 The garlic goes in next. We've deliberately given the onions a good head start to keep our garlic from burning which would give a bitterness which would be impossible to mask or take away. Also note that we've left those cloves of garlic whole and simply crushed, rather than minced as chopping them into finer bits would make them burn easier.
You'll want to caramelize that garlic slowly, extracting as much of its flavor as you can, without giving it any slight color. Working on low to medium heat would be best.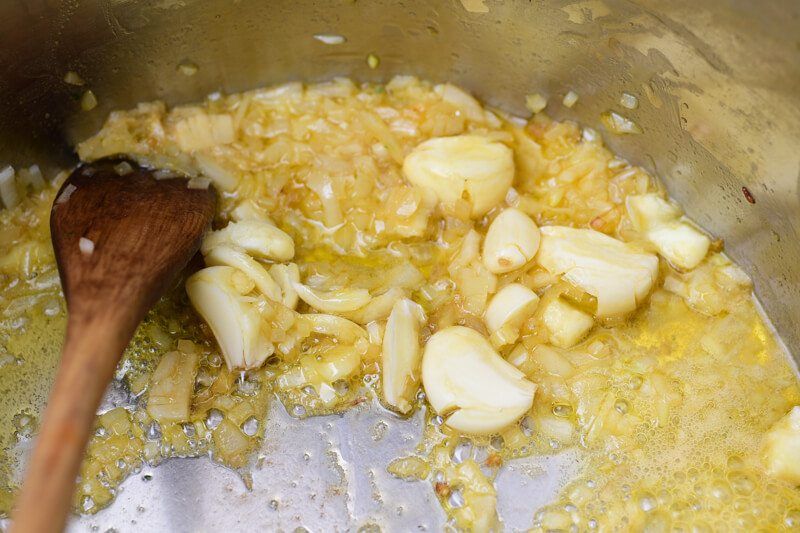 The potatoes go in next, getting a few minutes of roasting as well.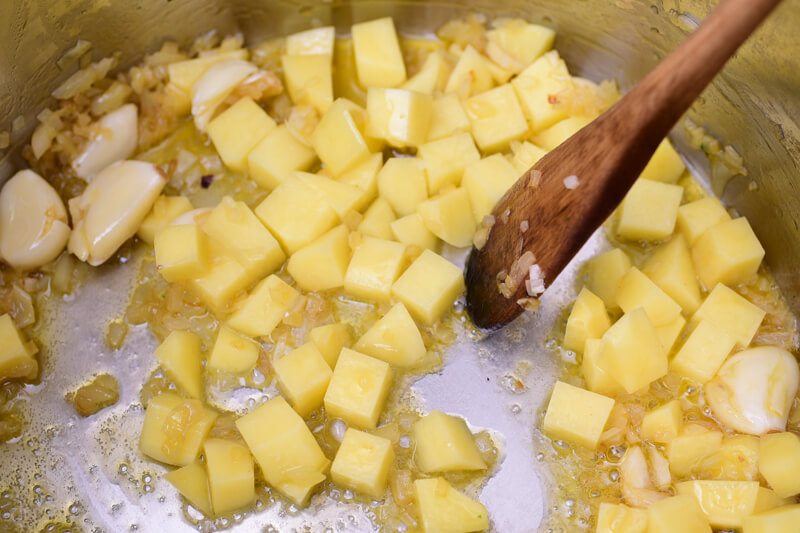 Once everything's nicely roasted and aromatic in your pot, pour the stock in. Going for a vegetable stock would make this soup totally vegan-friendly, but I personally find chicken stock to work best.
If you've cut your potatoes to a size similar to those in the images, this soup should only need around 20 minutes of simmering before its ready to serve.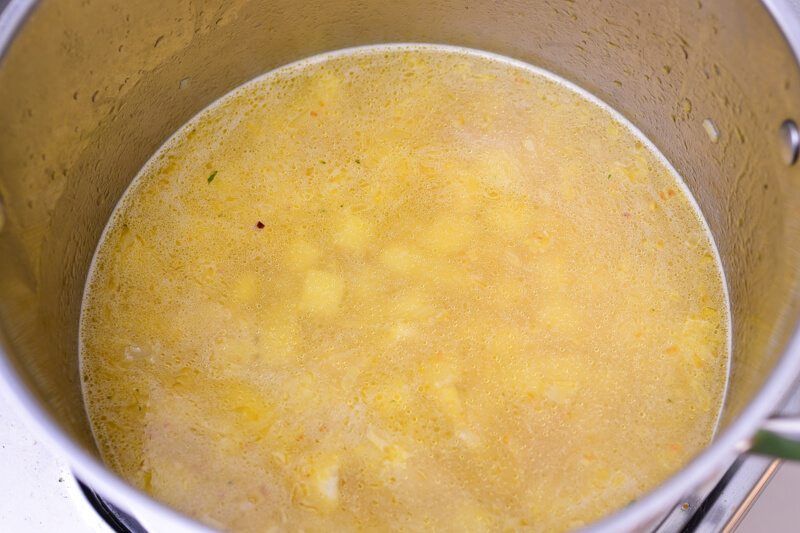 This extra step, pureeing the soup, is what sets this take apart from a more traditional preparation. This should change the soup's texture but not its flavor in any way.
Again, I leave this step for you to skip or follow, but let me tell you that getting everything blended up smoothly gives this soup a creamier and more refined feel.
Eggs may also be whisked into this soup at the very last minute, giving it more substance, and which would be common to see among local preparations.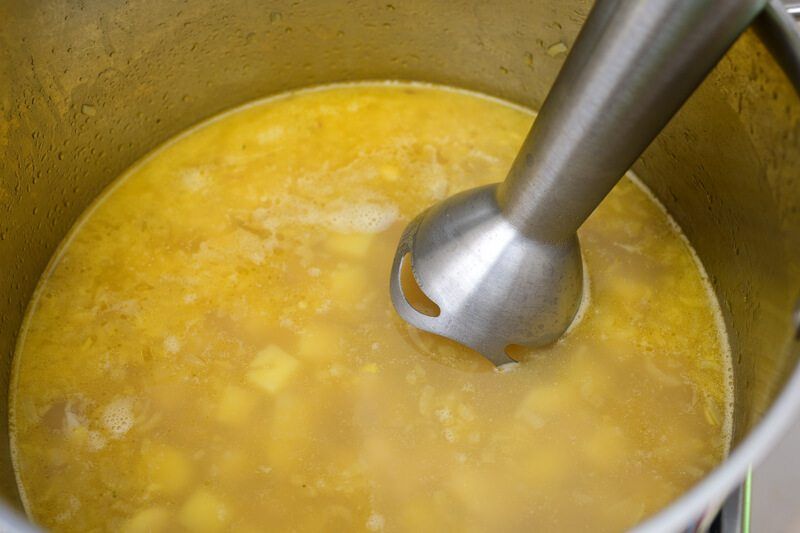 A final touch of some chopped fresh parsley or dill, some croutons, or even some shaved cheese would complete this excellent garlic soup.